DAY 2: 11JUN10
Highway 1, aka Pacific Cost Highway, to San Simeon
the route plotted with Mapquest.com: long_mapquest_url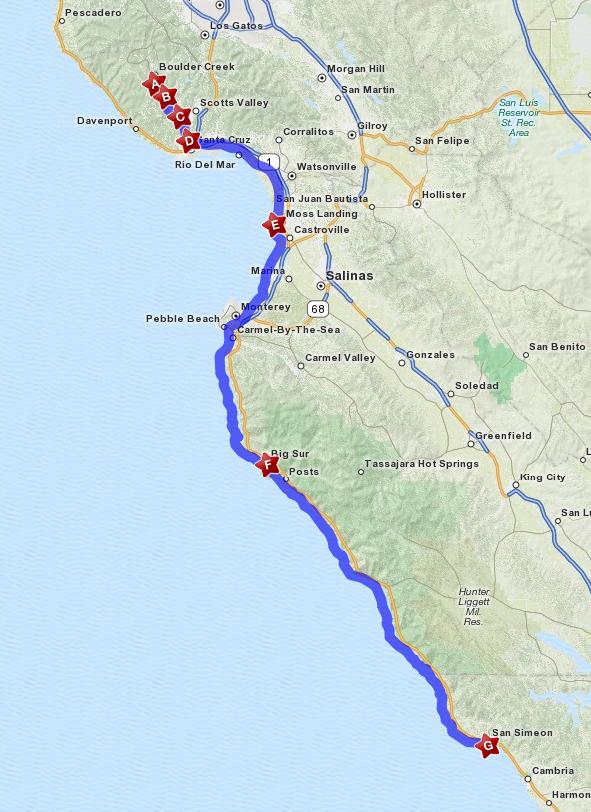 Bike at Richard's is repacked and ready to roll...
Randall & Dani are ready at Quality Inn...




9am: Breakfast at Spanky's Restaurant, Ben Lomond...
Pat rode over from Gilroy to have breakfast with us...
known him for... [sigh]... over 40 years now...







Warf, Santa Cruz...



"Sure wish I had a car like that"...
"Get your check book out..."











Best Western Beach Resort Monterey, 2600 Sand Dunes Dr...








South of Carmel on HWY/CA-1...












































hmmmmm...
nice view of bridge with ocean in the background
can be had up dirt road on other side of road...





Chevron & pit stop in Big Sur...






THIS IS THE PLACE!



THIS TURNOUT ALSO HAS A ROAD DOWN TO THE SHORE




























WELL THAT WAS GREAT, TIME TO ROLL
































San Simeon State Park, camp site #70...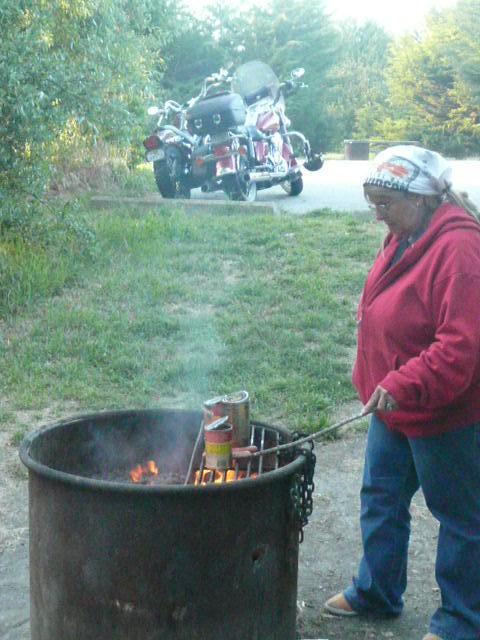 Day 1: 4 riders on 3 motors for 226.3 miles, 905.2 total miles
Day 2: 4 riders on 3 motors for 183.7 miles, 734.8 total miles



            $      miles  gallon mpg     TOT$   TOT mi TOT gal TOT mpg
            ------ ------ ------ ------- ------ ------ ------- -------
Felton      $ 6.98  81.1m 2.117g 38.3mpg $20.87 232.6m  6.234g 37.3mpg
Big Sur     $10.50  94.0m 2.679g 35.1mpg $31.37 326.6m  8.913g 36.6mpg
San simeon         183.7m                       410.1m                


Day 2 personal expenses for Rusl & Sharon:
$020 - Spanky's Restaurant
$005 - Big Sur pit stop
$049 - San Simeon State Park (2 nights $78, 3rd bike $10/day)
$038 - Cookie Crock Market
$008 - Fire wood
$018 - Gas
--------------
$138 - Total