| | | |
| --- | --- | --- |
| | | |
~ San Simeon Run - 10,...,13JUN10 ~
back to event picture gallery . . .
Place cursor over picture, click to enlarge,
then click-and-drag to move, use arrow keys for previous/next
---
DAY 1: 10JUN10
Skyline to SantaCruz, Empire Grade to Boulder Creek
the route plotted with Mapquest.com: long_mapquest_url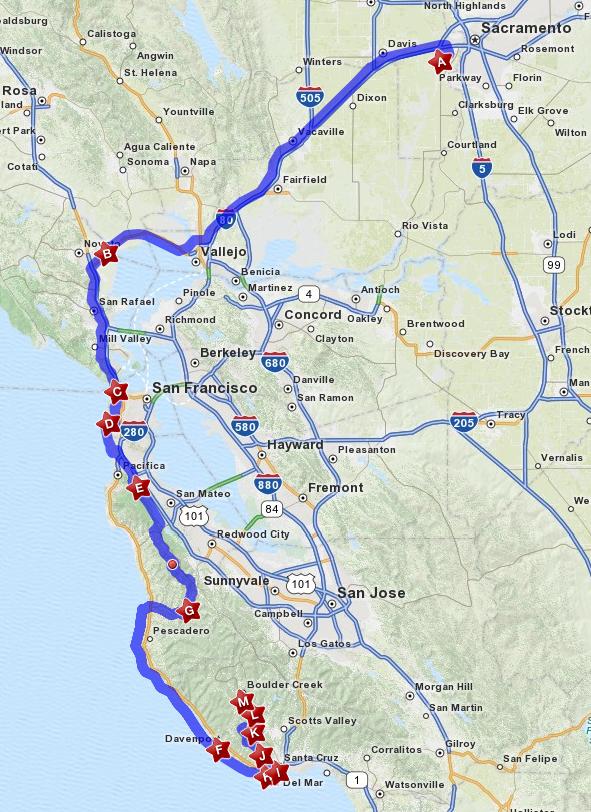 Departure time: 10'ish







Stop off at Valejo HD to check on Dani's Untra
Classic undergoing open transmixer surgery









Golden Gate National Recreation Area...
last exit on 101 going south before bridge...
turnout has a great view of the bridge...


















Golden Gate Bridge Plaque Dedication was on 05JUN10...
and, 05JUN10 was reeeeally foggy...
(view Golden Gate Bridge Plaque Dedication pix: here)
but, today... clear blue sky...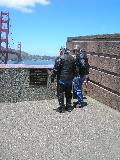 Cruising down Skyline Blvd/CA-35...
















Lunch at Alice's Restaurant in Skylonda...
Alice's Restaurant's website: here
(intersection of CA-35 and CA-84)











west on CA-84 through Lahonda...
past Wagordia Lodge...
through San Gregorio...
to HWY/CA-1




































Pigeon Point Light House...






















Natural Bridges State Beach, Santa Cruz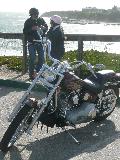 Dinner at Tyrolean Inn, Ben Lomond
Tyrolean Inn's website: here








Randall & Dani at Quality Inn in Ben Lomond,
Rusl & Sharon at Richard's in Boulder Creek...




Day 1: 4 riders on 3 motors for 226.3 miles, 905.2 total miles



            $      miles  gallon mpg     TOT$   TOT mi TOT gal TOT mpg
            ------ ------ ------ ------- ------ ------ ------- -------
Home        $ 0.00   0.0m ------ ------- $ 0.00   0.0m  ------ -------
Cora Madera $ 9.18  98.2m 2.732g 35.9mpg $ 9.18  98.2m  2.732g 35.9mpg
Alice's     $ 4.71  53.3m 1.385g 38.5mpg $13.89 151.5m  4.117g 36.8mpg
Boulder Crk        226.3m                       226.3m                


Day 1 personal expenses for Rusl & Sharon:
$005 - Golden Gate Bridge $5 (fast pass; Randall & Dani $6 each)
$020 - Alice's Restaurant (got coffee mug, lost glasses)
$060 - Tyrolean Restaurant
$015 - Gas
--------------
$100 - Total