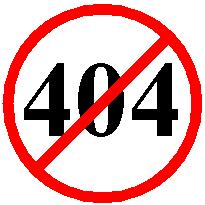 COURSE: BASIC HTML 101

DATE/TIME: 12NOV98 from 5:30PM to 7:00PM+


LOCATION: DRA-Monterey
2511 Garden Road (by the Monterey airport)
(coming from Salinas) (coming from Santa Cruz)
Building A, Suite 160

FEES (cost): NONE (free)


ABSTRACT:

This BASIC HTML 101 course will be a very basic introduction. The most common hypertext meta-language (HTML) codes will be discussed (with examples). Methods for paragraph and font control will be explored. Image and hyper-link use will also be explained. Other online HTML reference materials will also be made known.

NOTES:

This course will be held in the DRA-Monterey training room; there is an instructor's computer and eight desks with student computers, all networked together (with internet access).

Dra staff members interested in attending are welcome! In the event that there is interest in in follow-up training, for example something that you really want to cover in more depth, or something that you want to address (which was not addressed), then, we can plan for subsequent sessions, and, the training room is also available in evenings.

Future sessions could be on:

document conversion for web publication
how to get the most out of your browser (bookmarks)
more basics (backgrounds, colored/blinking/italicized text)
formating information in tables (rows and columns)
frames
counters
java scripting
java applets
forms (cgi-programs)
whatever else you want to learn about

If there is something (glaringly obvious) that was left out that should be covered in BASIC HTML 101, then reply to sender.

CAVEAT:

This is an extra-cricular activity, and, although there are no plans by DRA for the use of the training room on the selected dates, this session could be (understandably) postponed in the event that DRA needs the room.

Persons interested in attending this class should send email to Russell@dra.com

This session is tentavily planned for Thursday, 15OCT98, 1:30PM till 2:30PM-ish

Note: if you want some pre-class instruction on how to get around in Windows or how to use a Broswer to view WWW documents, come early - anytime after 1:00PM.
Note: T = "telecomute" (or "telecompute")
Note: Numbers do not correspond to seats, y'all can fight over them.

Confirmations for the 12NOV98 class are as follows:
1) GalenC
2) JaneS
3) EmilF
4) WestonC
5) WillS
6) DanL
7) PeterB
8)
T)

---
| | | |
| --- | --- | --- |
| This page has been accessed | [ [an error occurred while processing this directive] ] | times since 01MAY98. |
---

Page provided by

's Monterey Office.

This page is maintained by RUSSELL HOLDER and does not represent any views or policies of and is not affiliated in any way with my employer.

Last update: 09NOV98 0917HRS


Russell@dra.com