[Cannon pictures by Princess]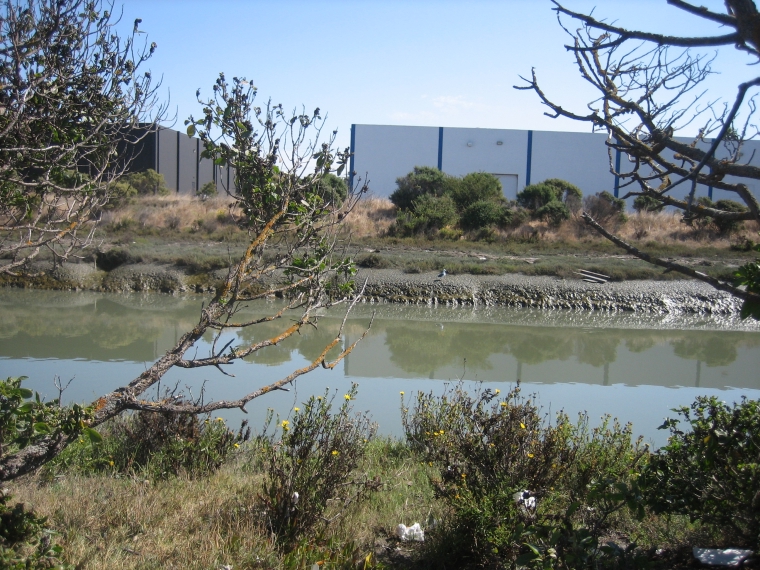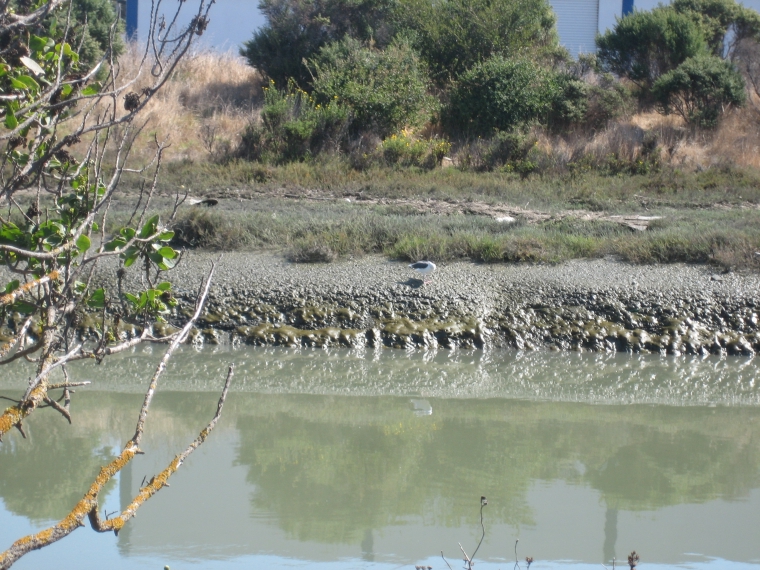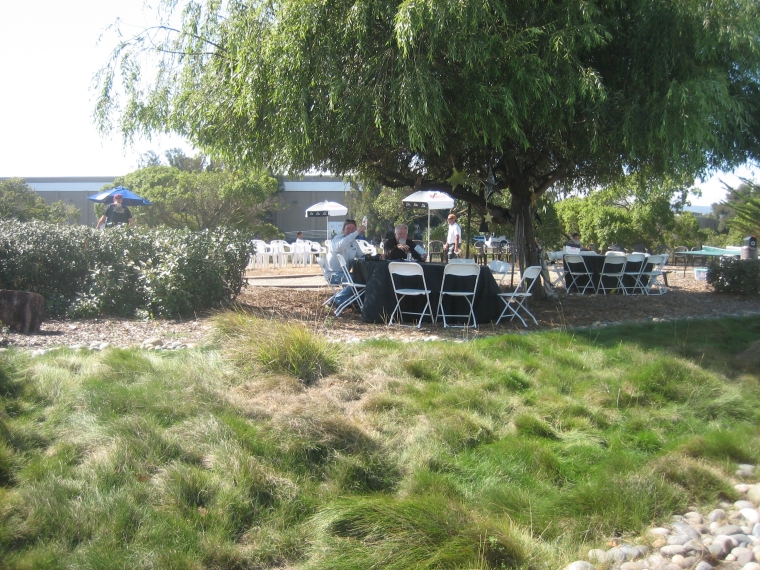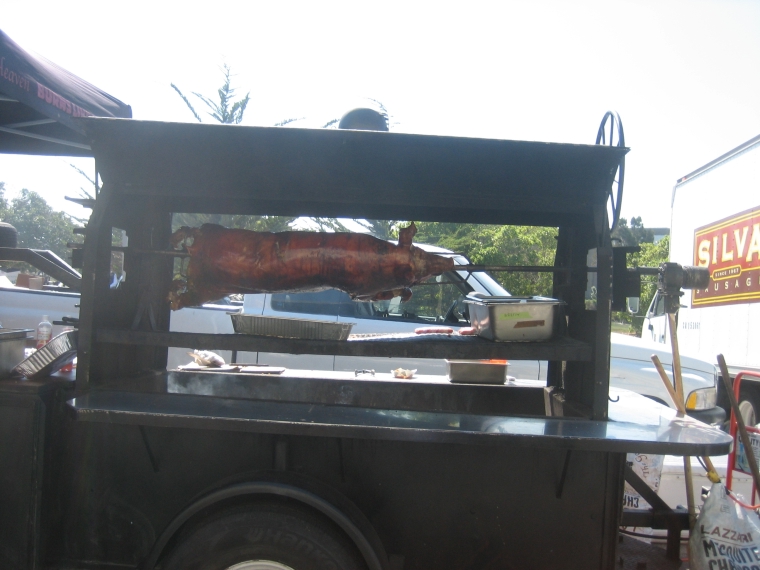 What's the recipie for a good party? Good food, beer, and wine (soft drinks and water if you prefer) has got to be number one on the list, and there was plenty of that!


Lunch was catered by C.B.Hannegans of Los Gatos and included assorted BBQ sandwiches such as chicken with jerk sauce and BBQ pork, cheeseburgers, all beef hot dogs and portabella mushrooms with chips, potato salad, watermelon, ice cream and cookies.

Would you like to know more?... click here: cbhannegans.com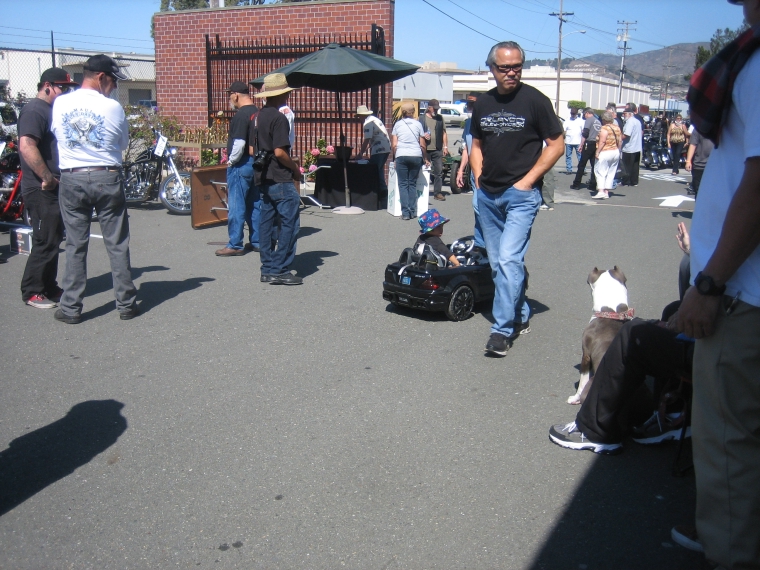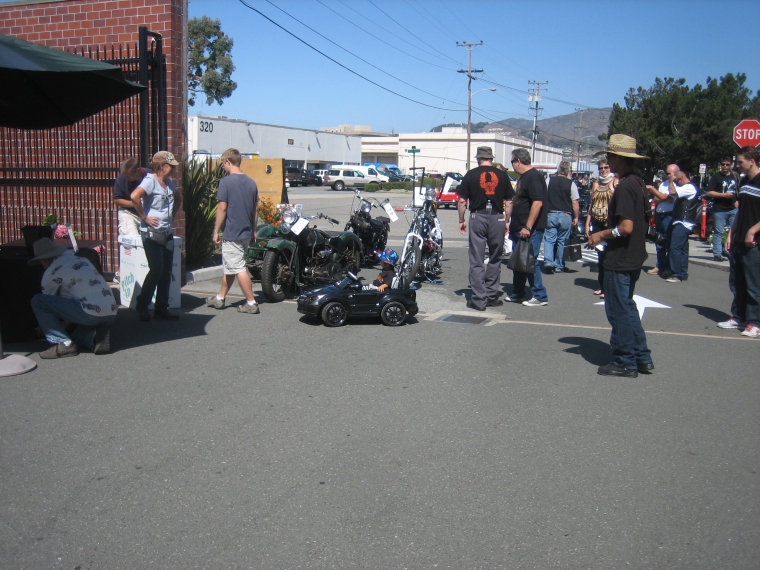 Some say that I'm older than dirt...
that just is not so... although...
I do remember the Grand Canyon when it was just a ditch...

[Nikon pictures by Raz]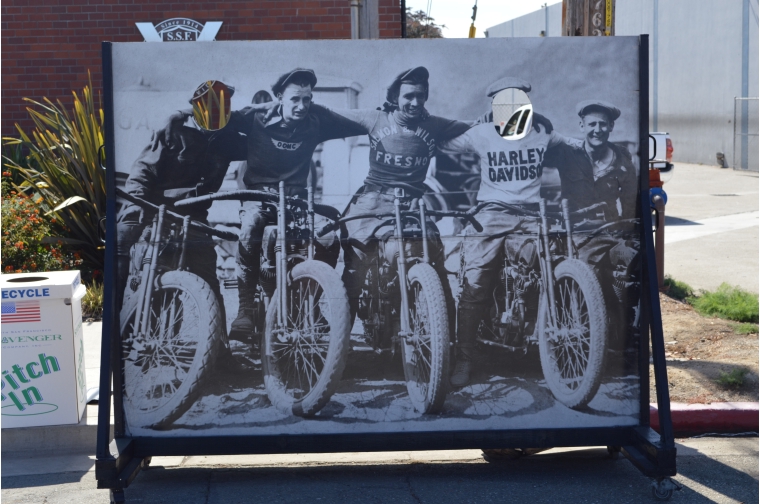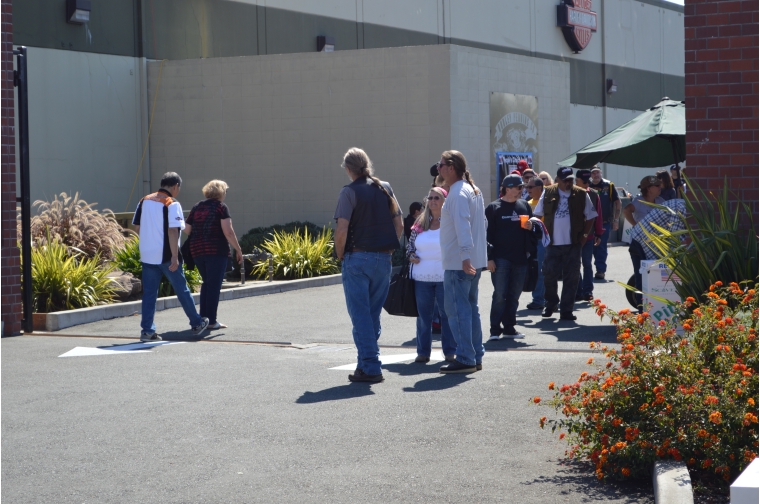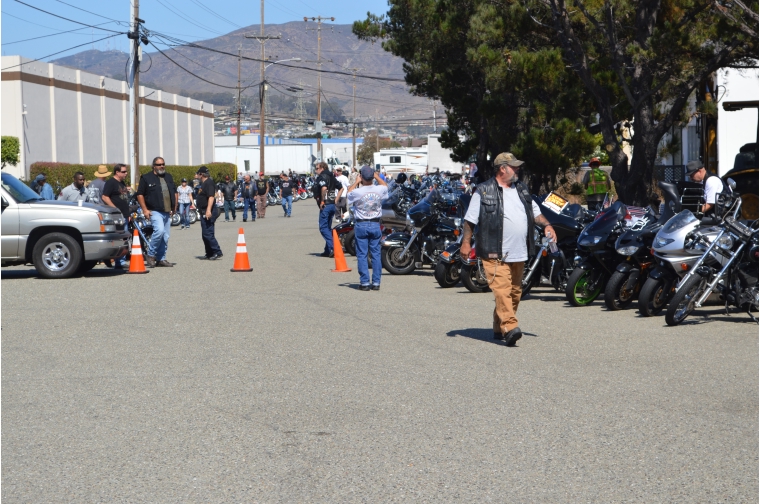 These planes were really close... there were some that were RIGHT AT the building... but they appeared and disappeared so fast I never had time to get a picture...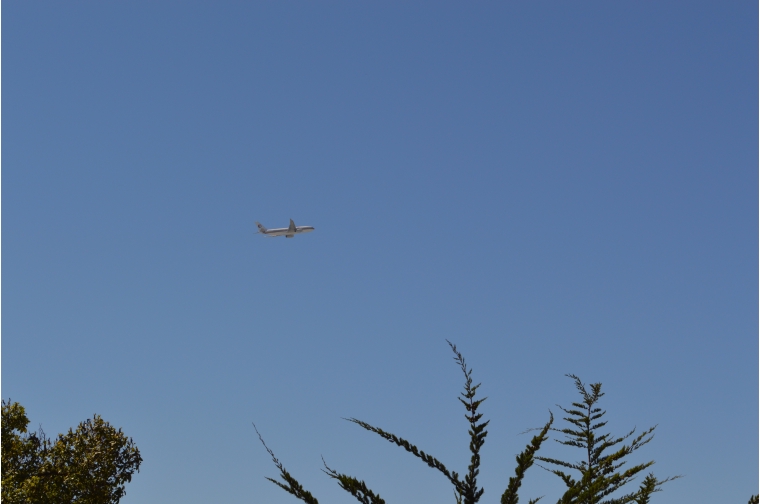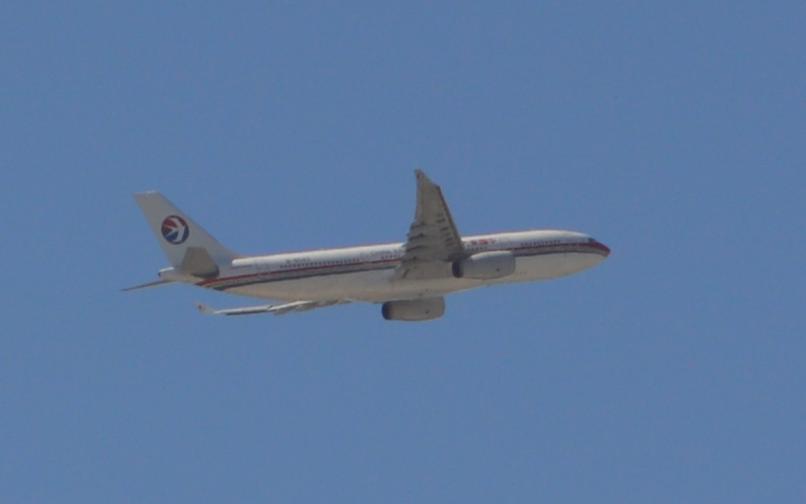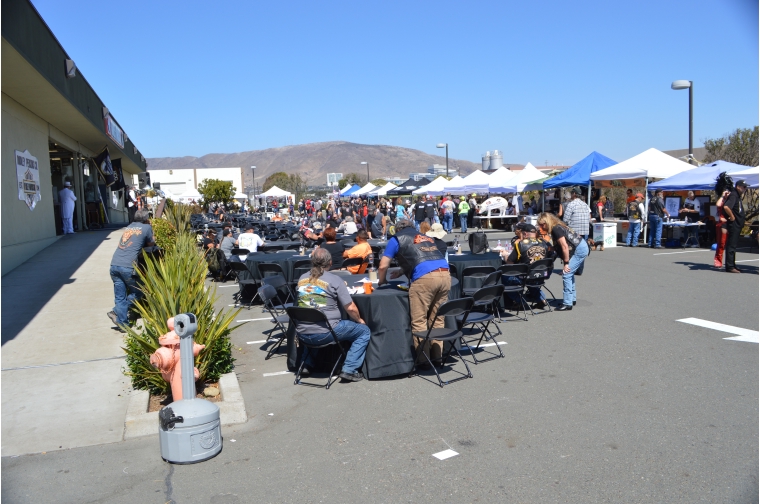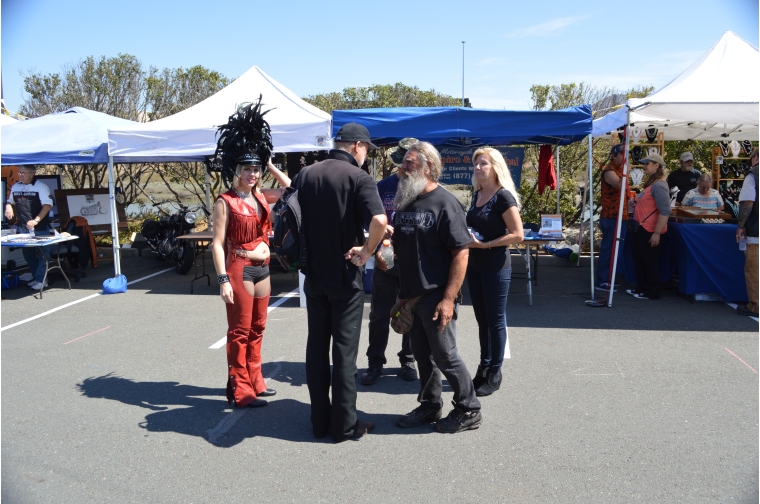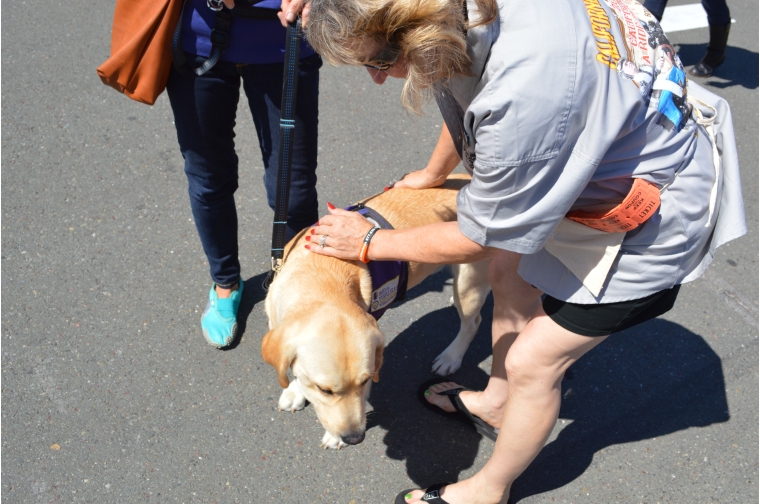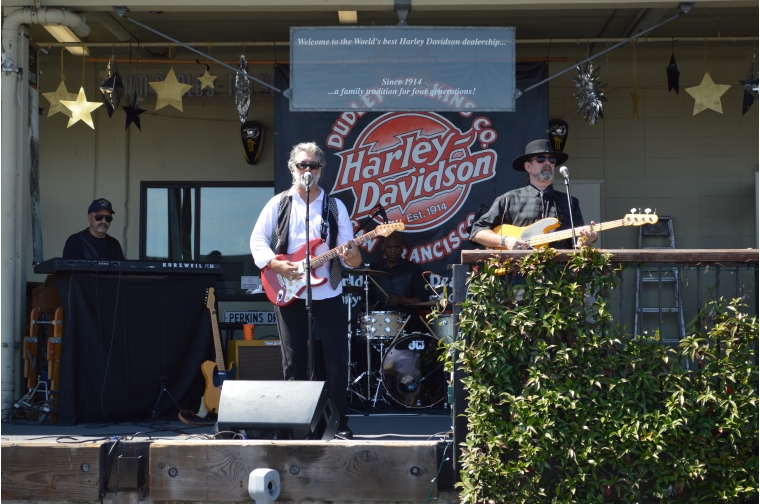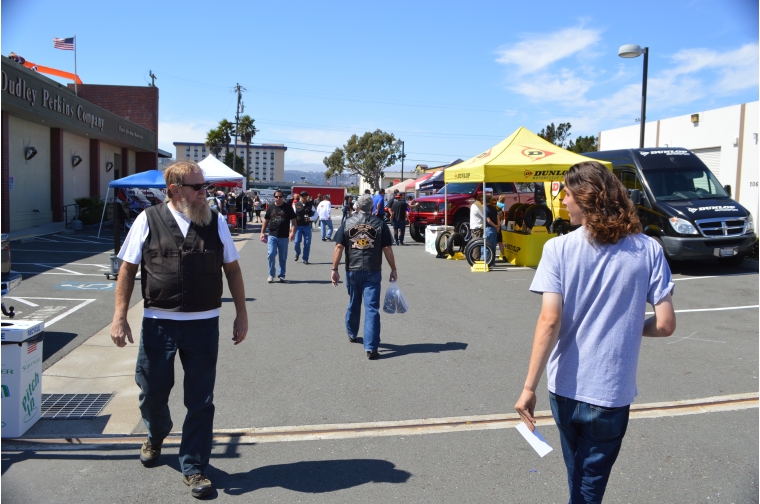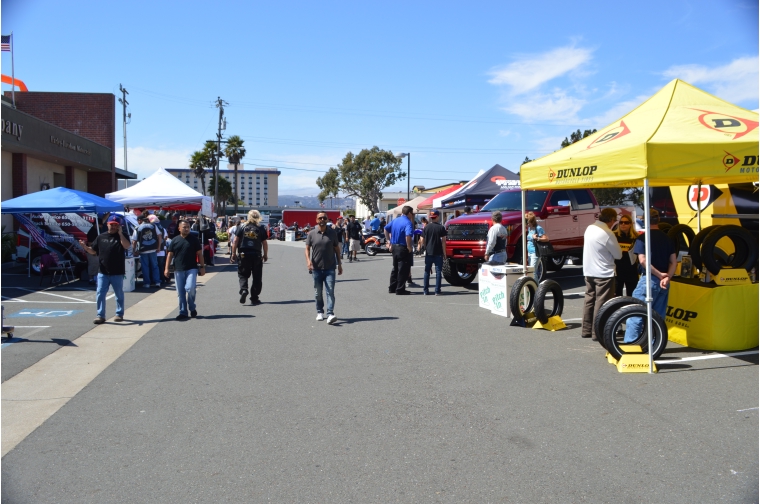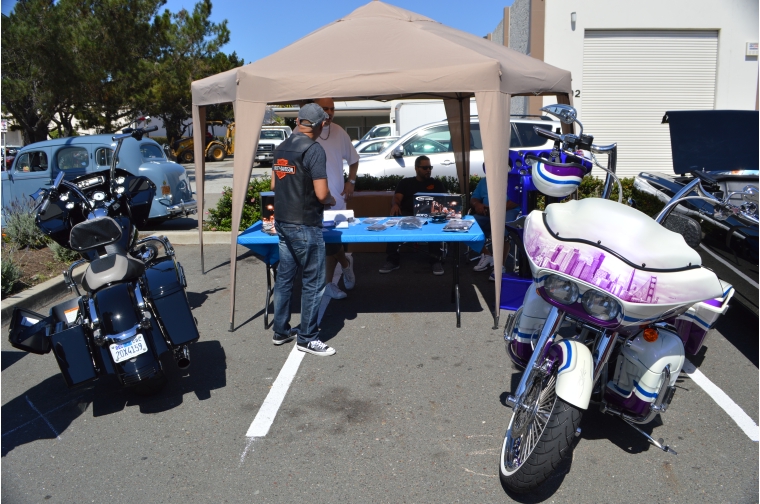 A silent benefit auction was held upstairs and included all kinds of goodies, accessories, even wine and liquor.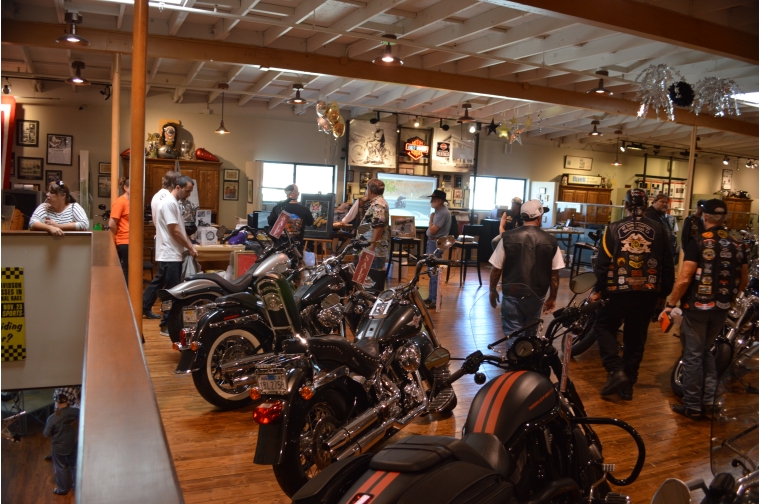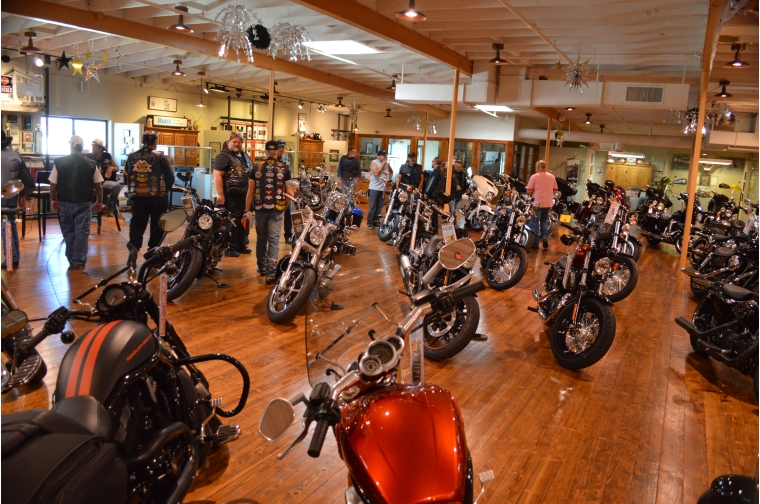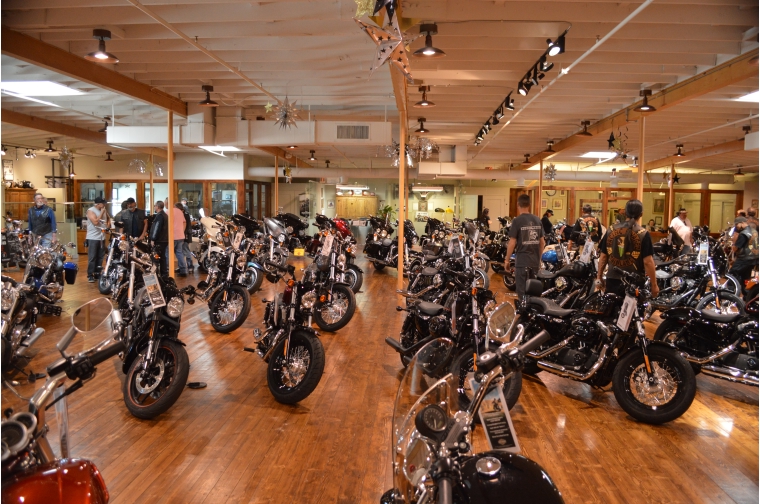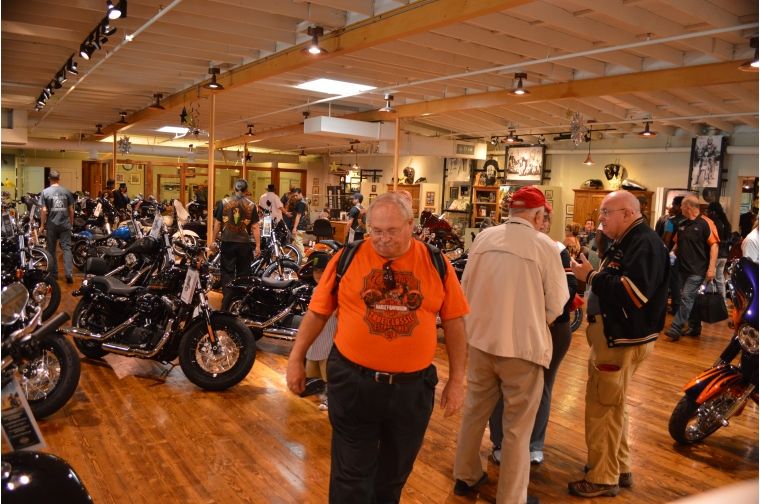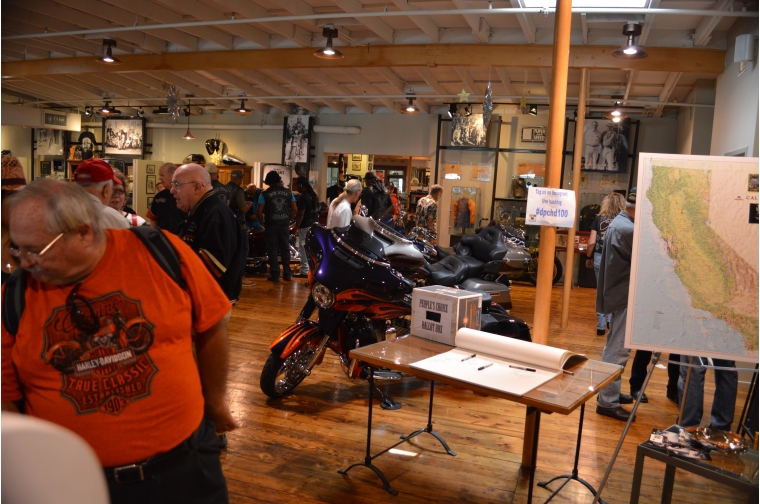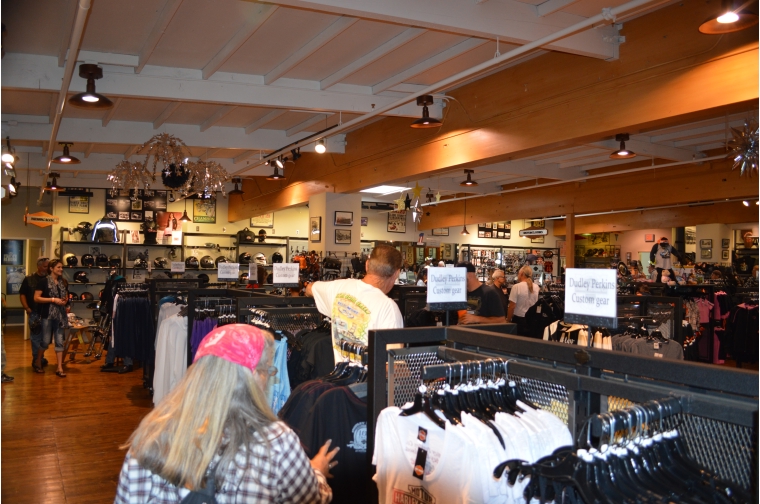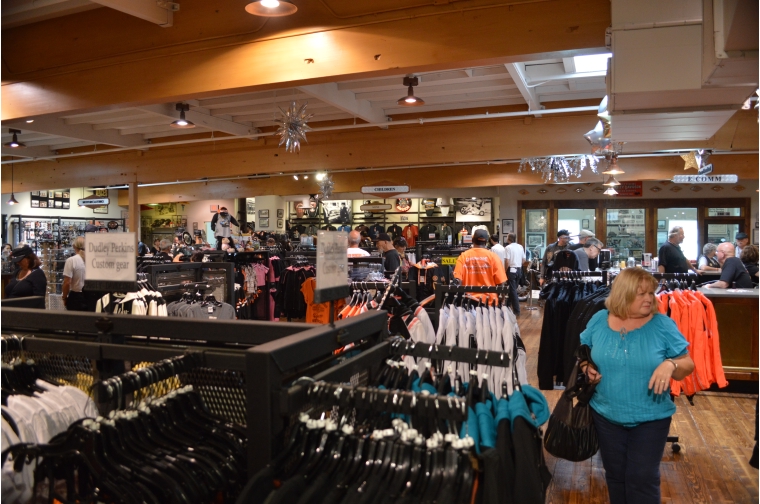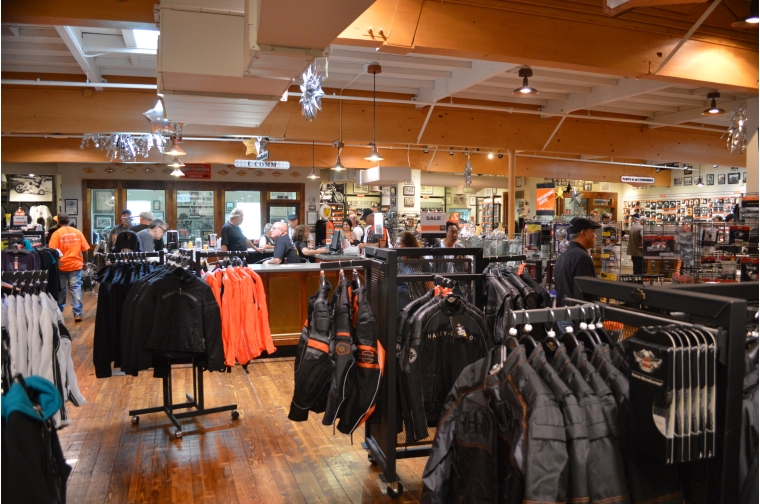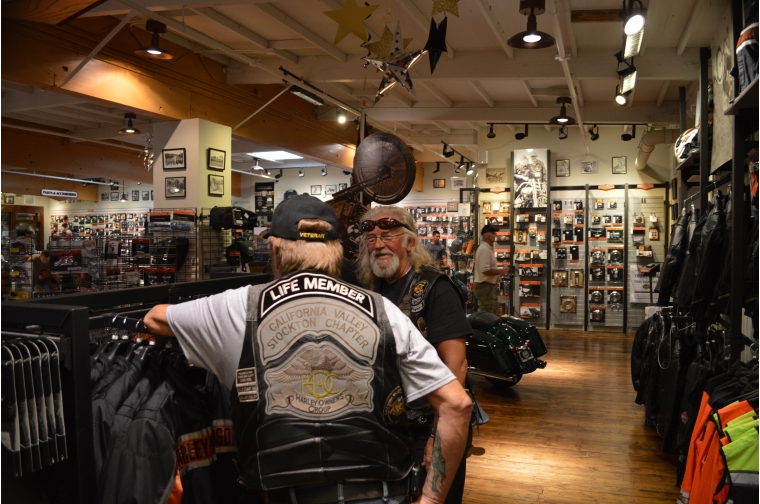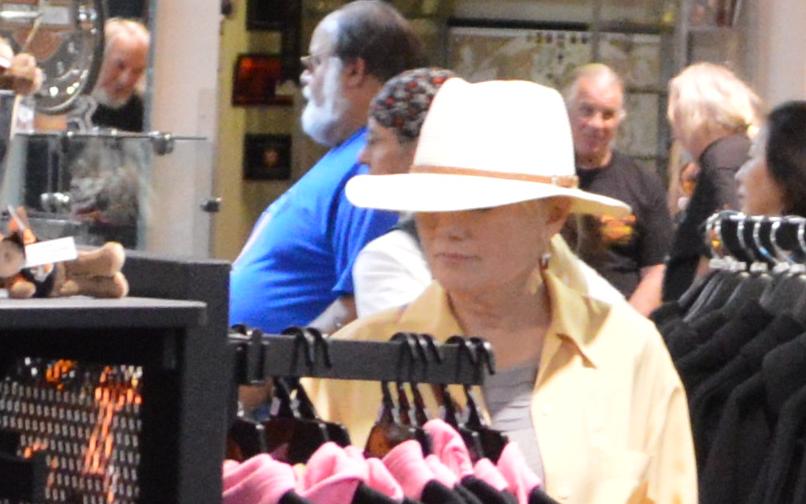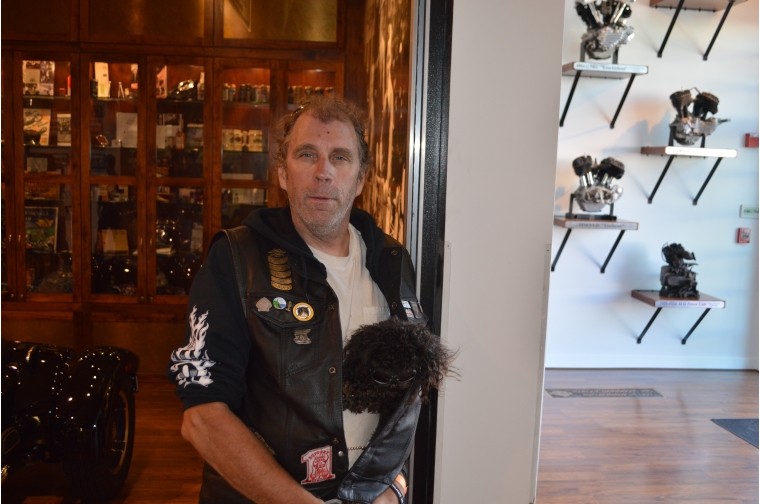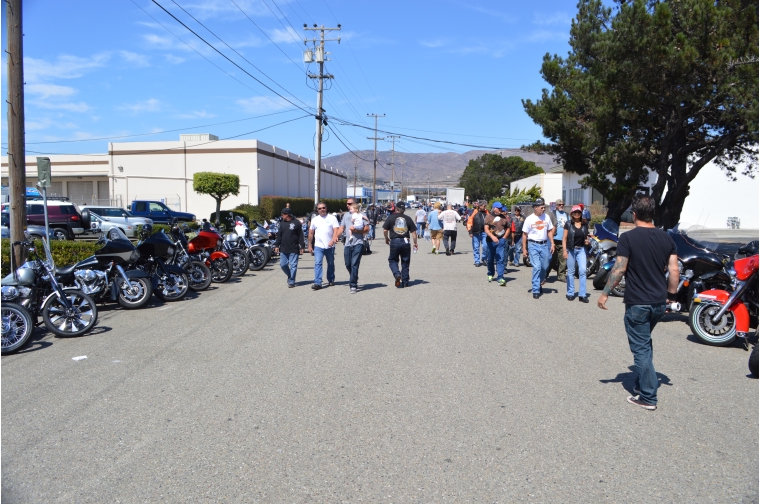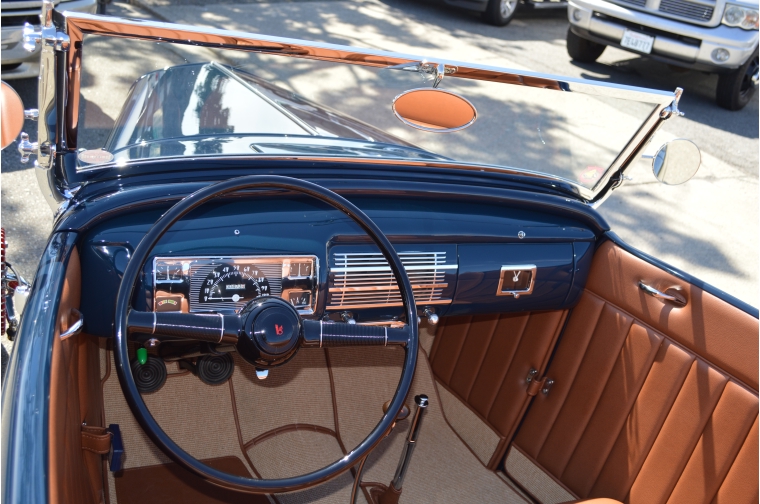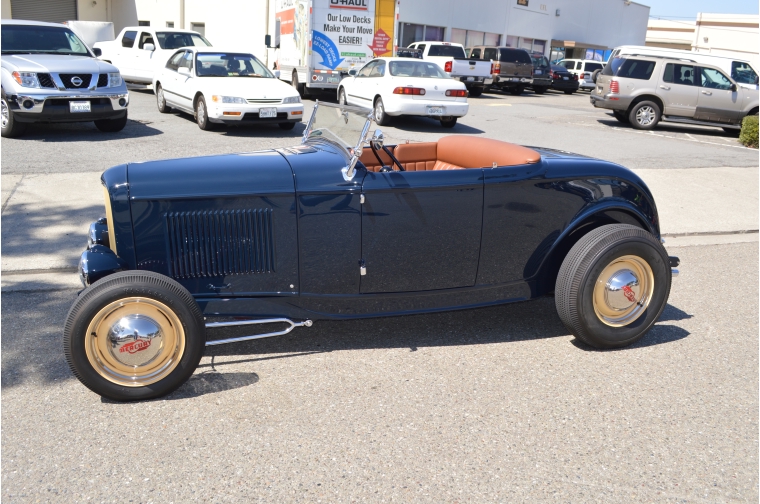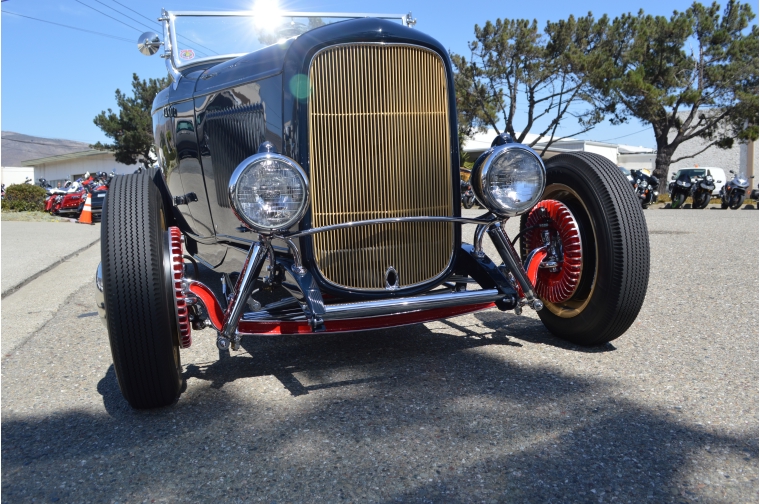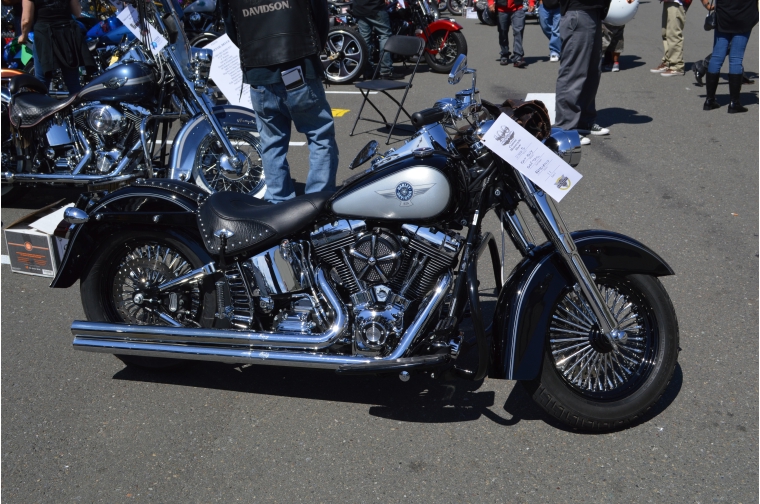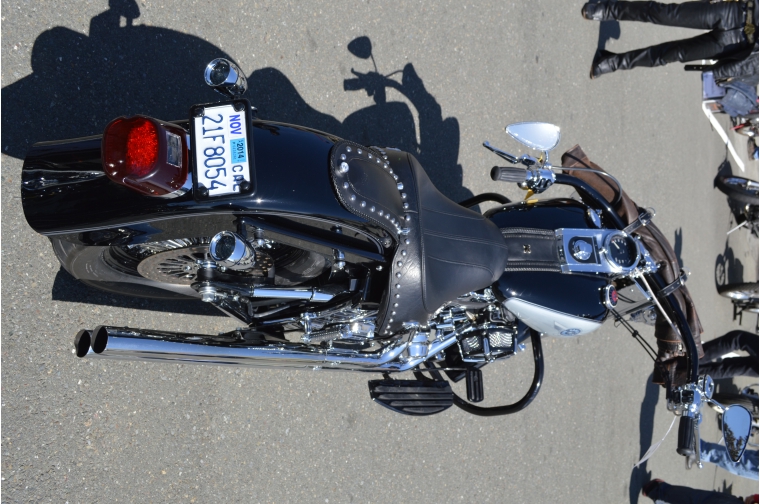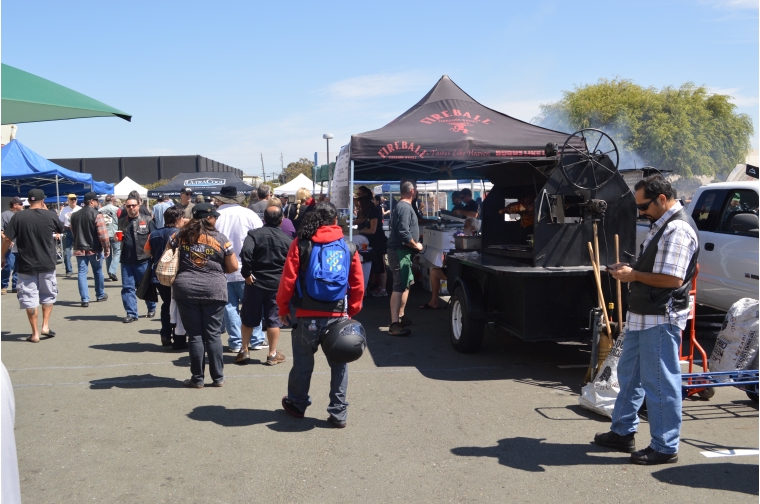 Even the trees were decorated...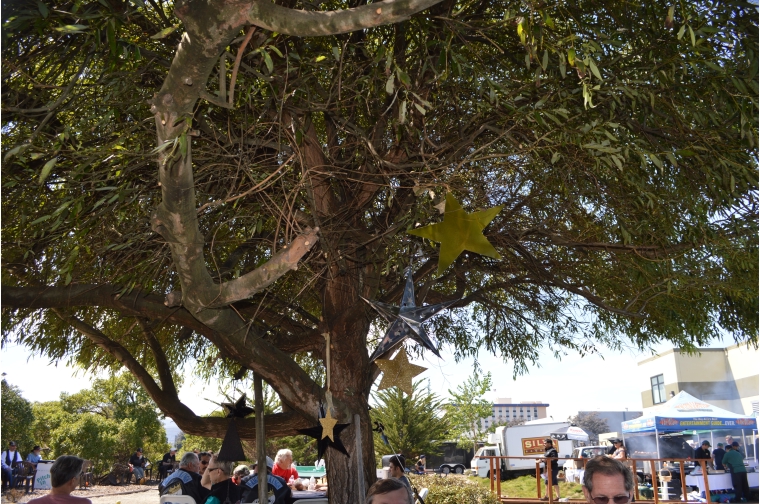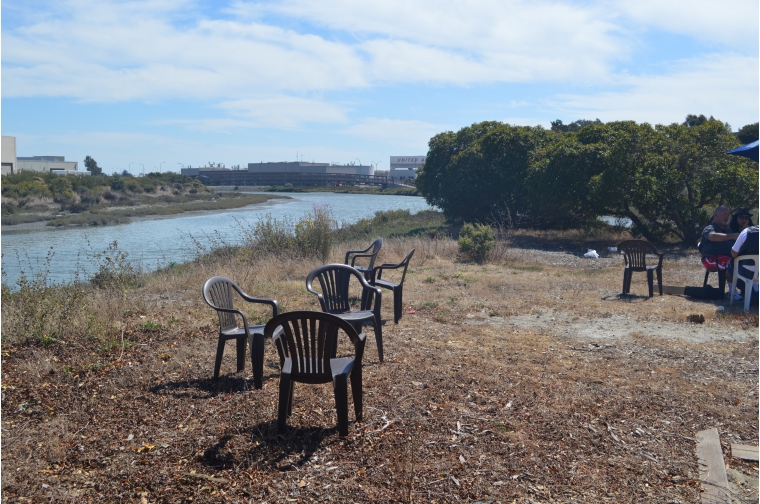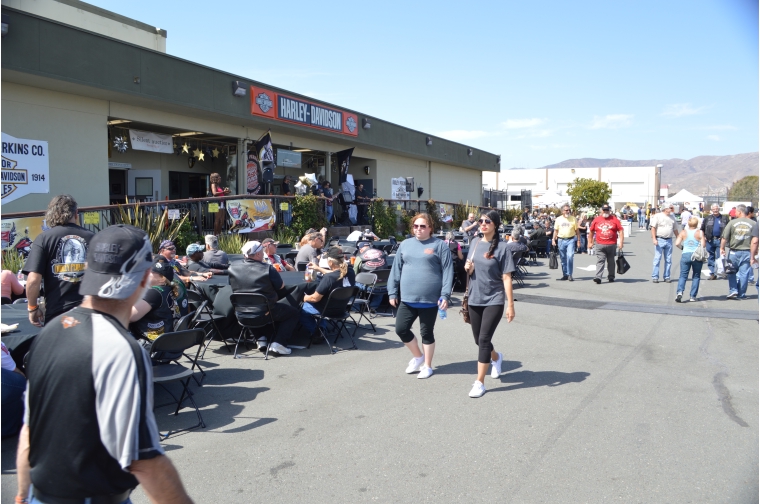 HOG RALLEY SCHEDULE OF EVENTS
&
DPC NEW (MODEL) YEAR'S AND
100TH ANNIVERSARY PARTY
Saturday, Sep 13, 2014
TIME
EVENT
4:00 pm - 5:00 pm
Rally Closing Ceremony

5:00 pm - 7:00 pm
Music - Savannah Blue, Delta Wires

5:00 pm - 7:00 pm
Dinner and Party - including party favors (party hats for the men, party tieras for the women, party horns) DPC 100th anniversary commemorative pin and sticker, Ride Guide - the best Bay Area rides and 2015 model catalog

5:00 pm - 7:00 pm
Dinner Served

7:00 pm - 7:30 pm
Motorcycle Fashion Show/Parade of 100 years of Harley-Davidson, and, 2015 New Model Introduction

7:45 pm - 8:00 pm
Final Word

8:00 pm - 8:00 pm
Party Ends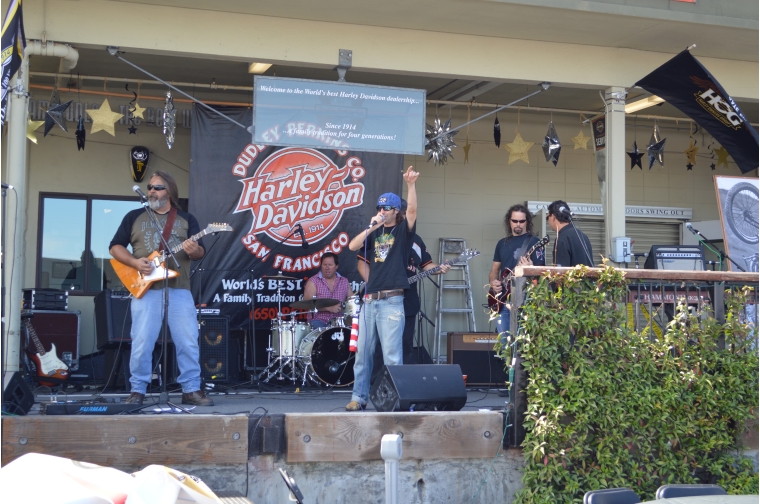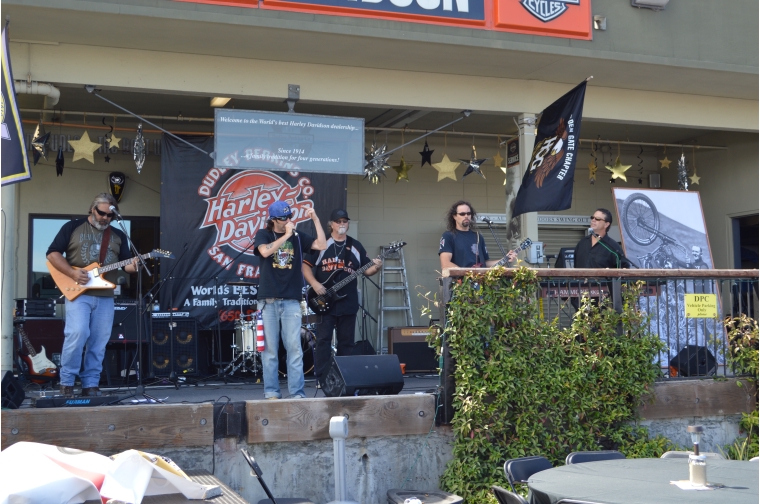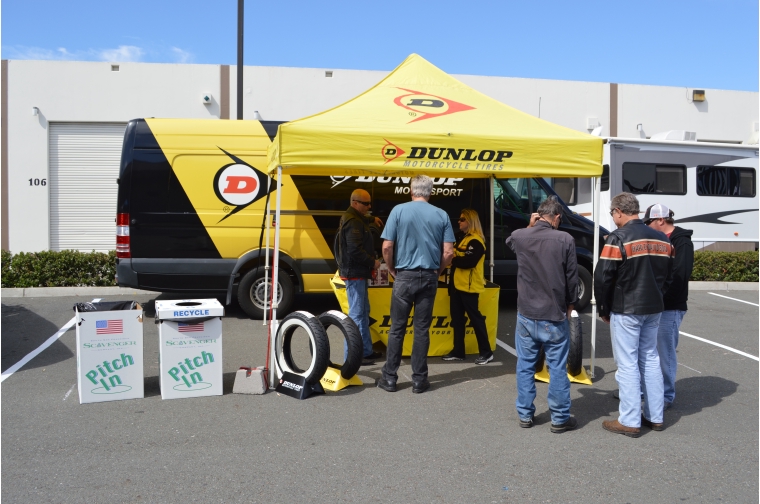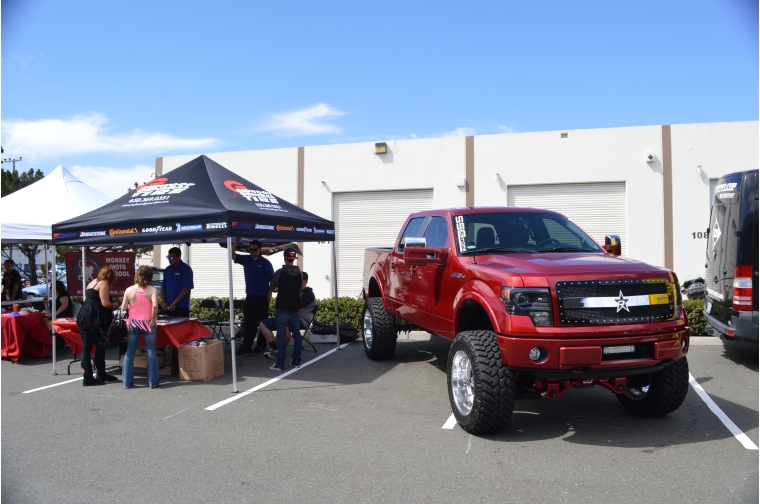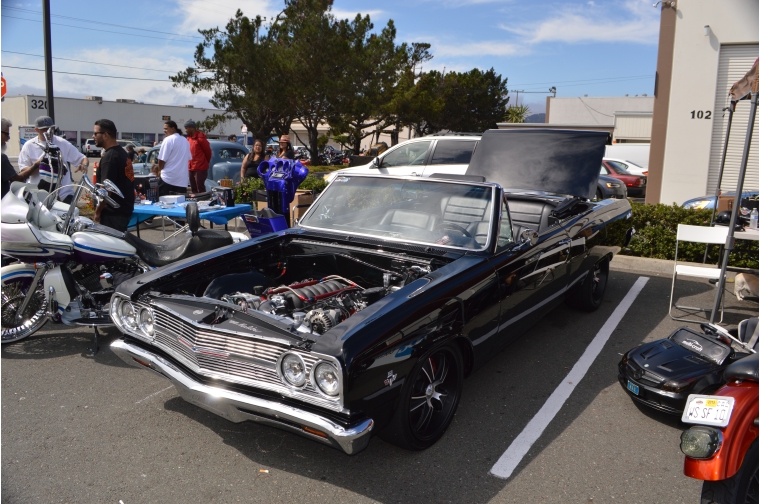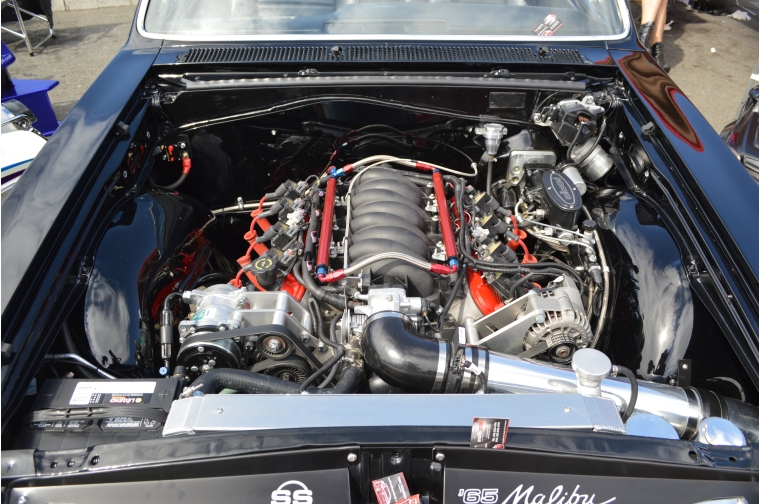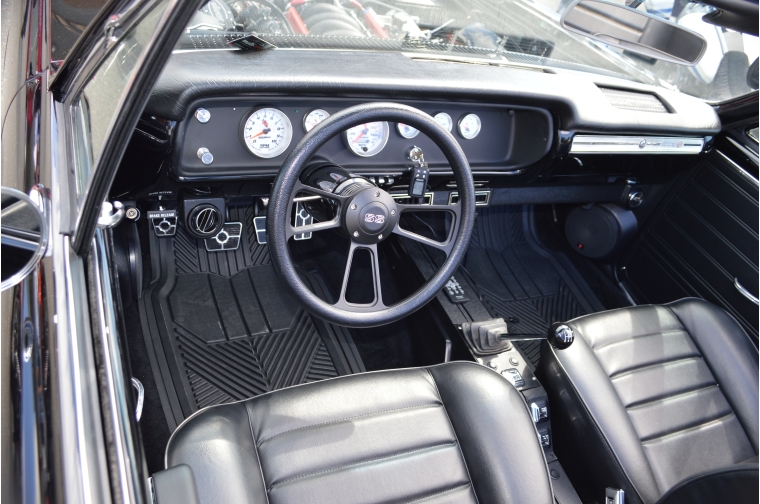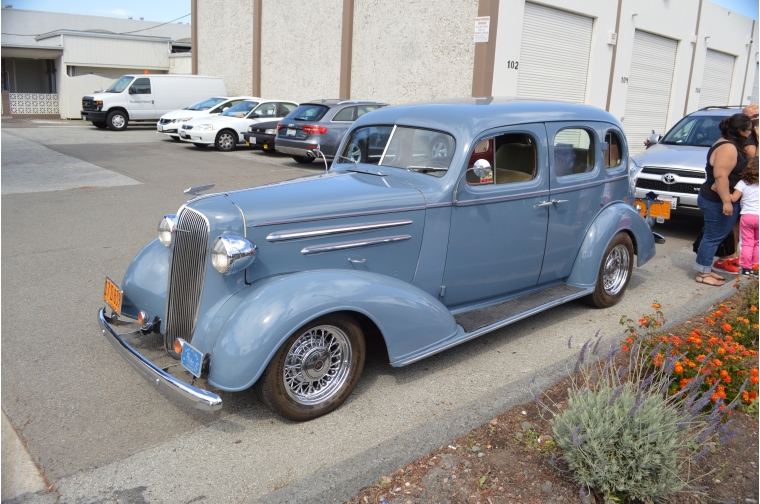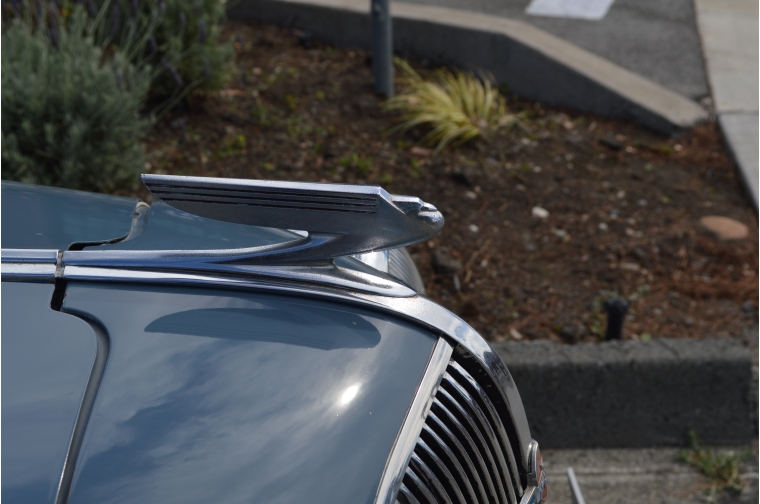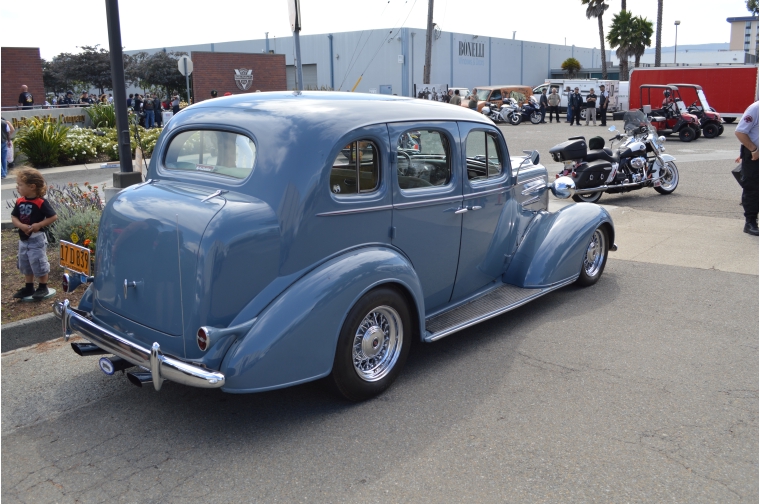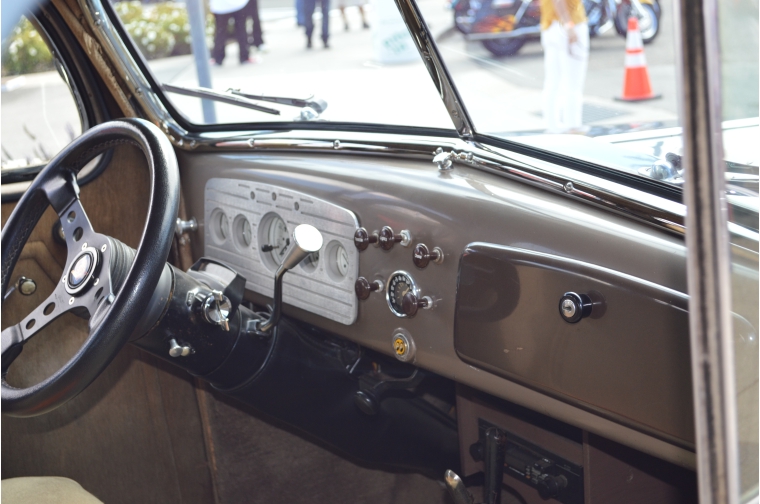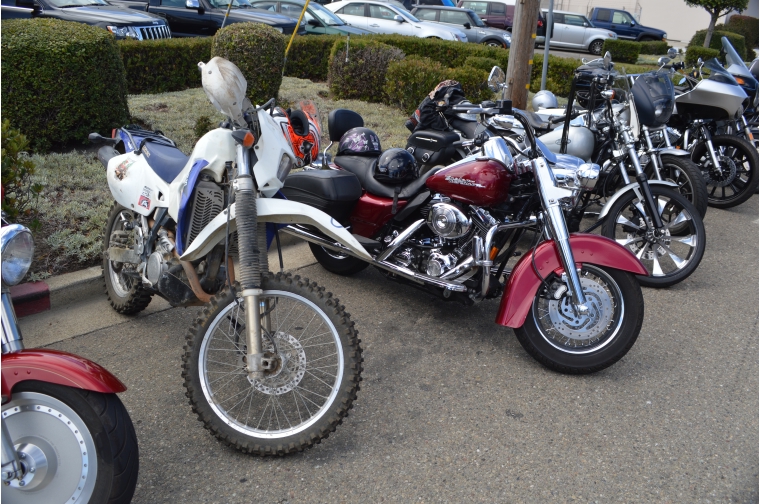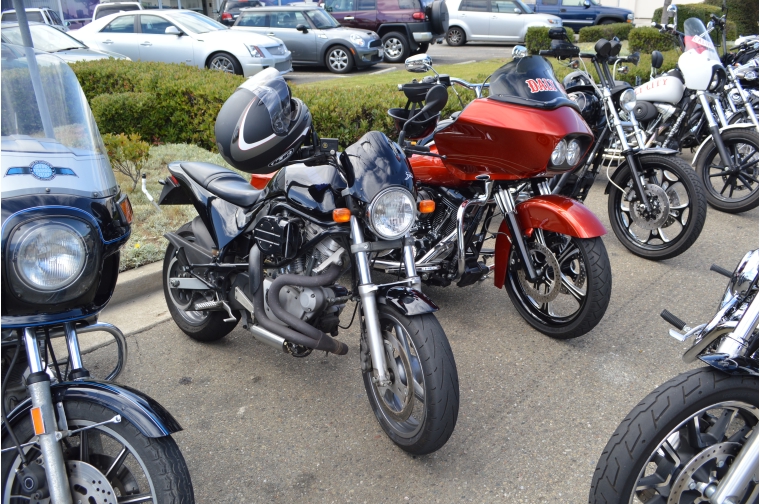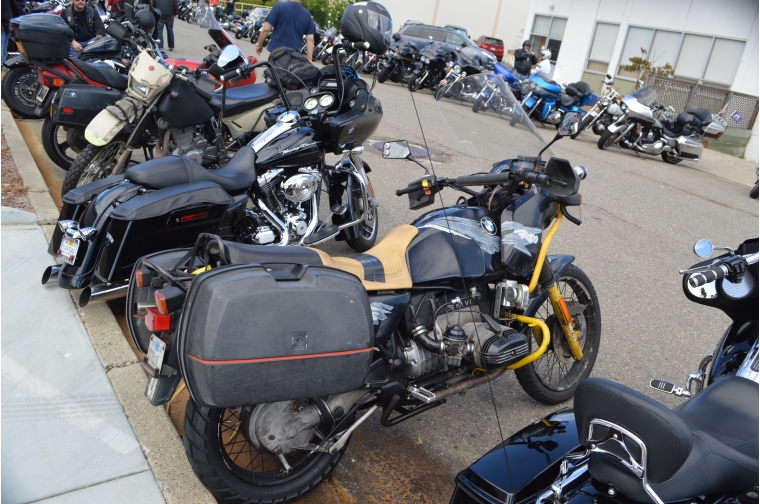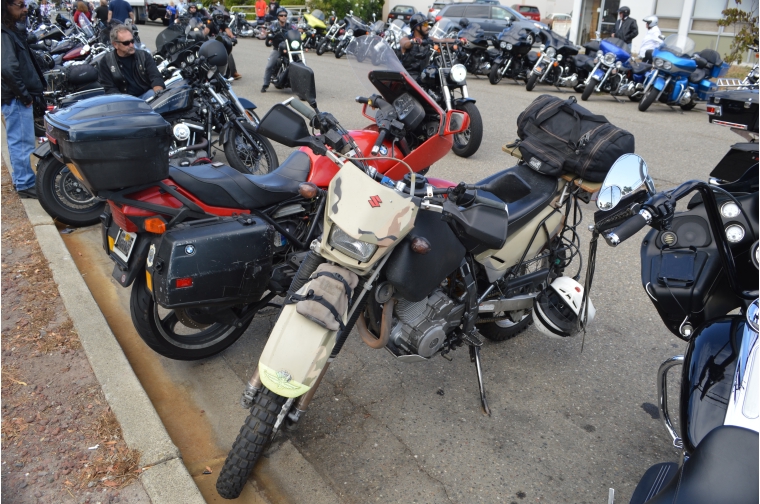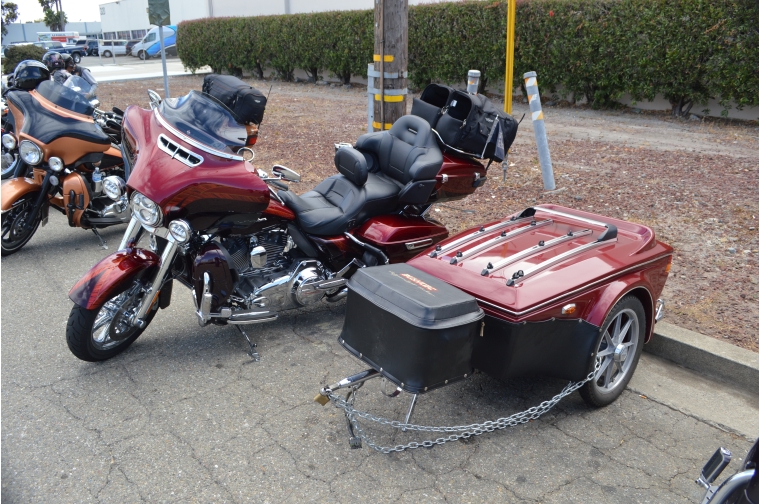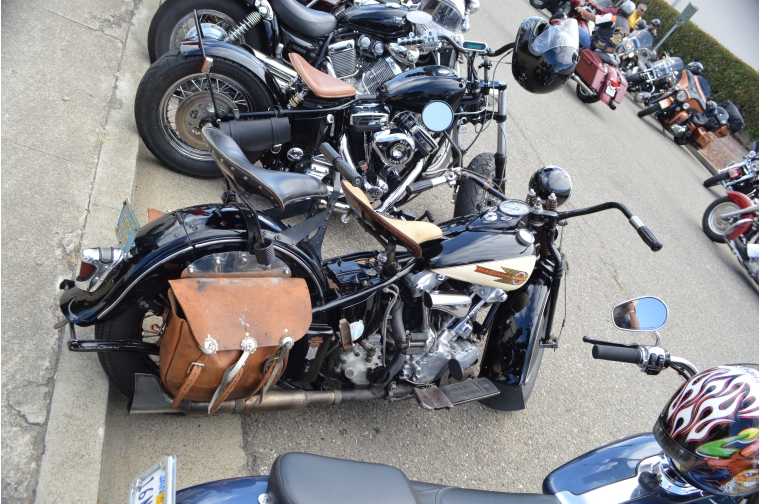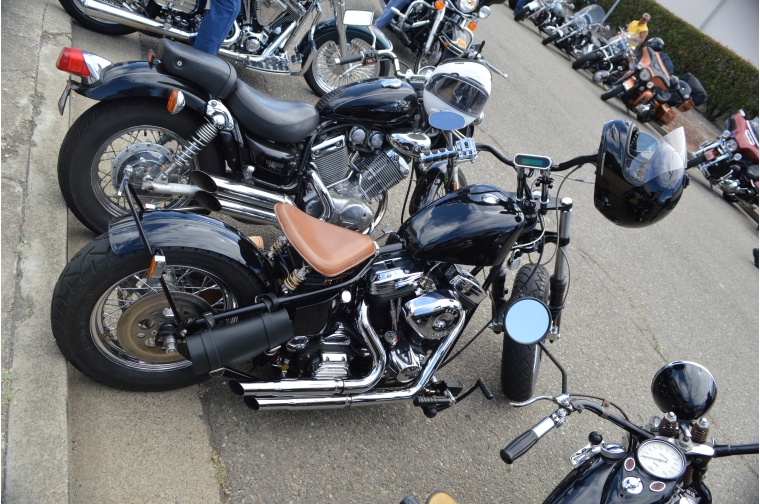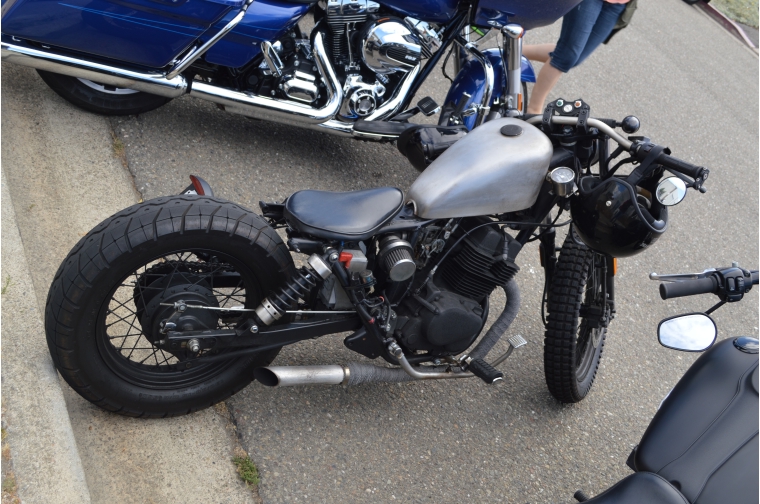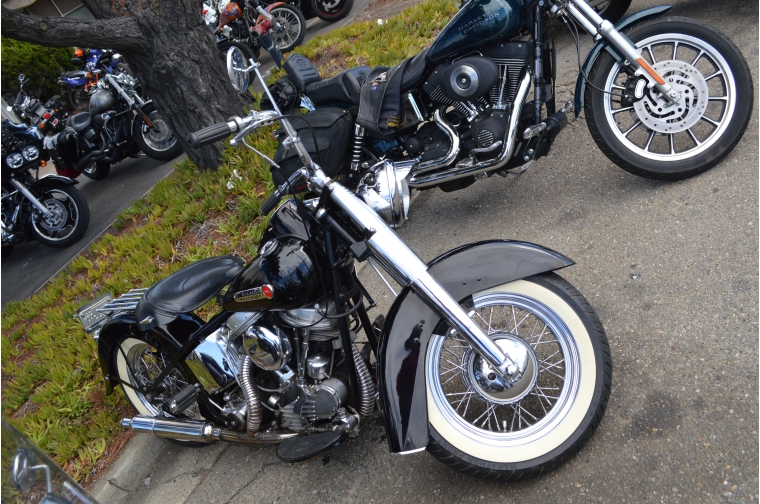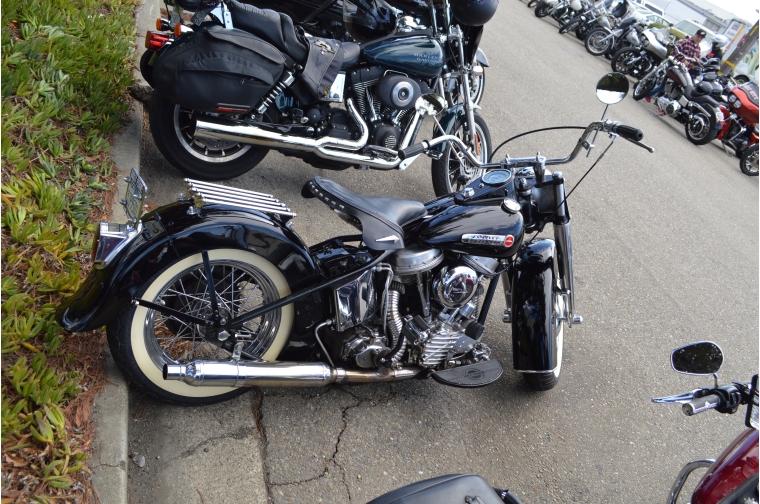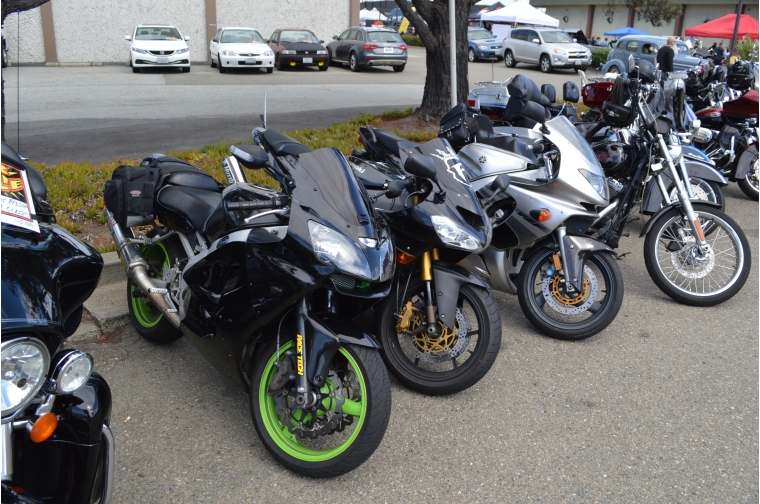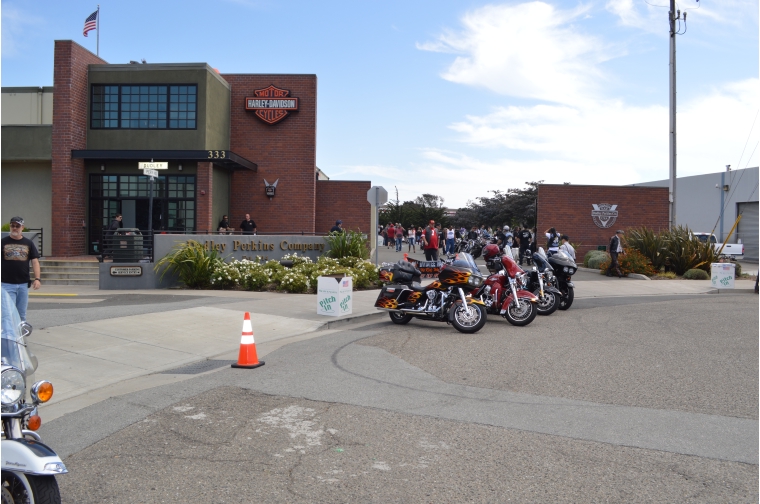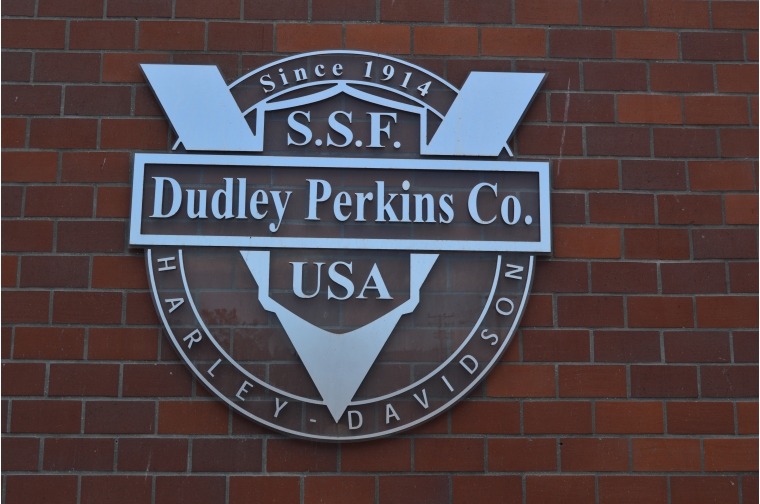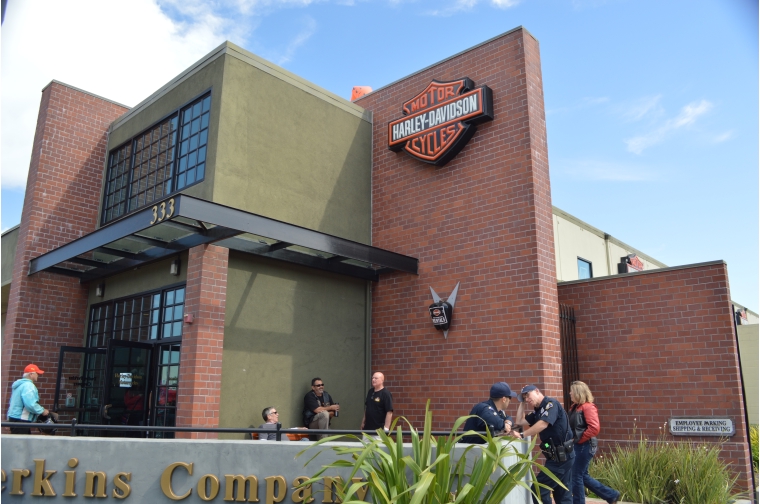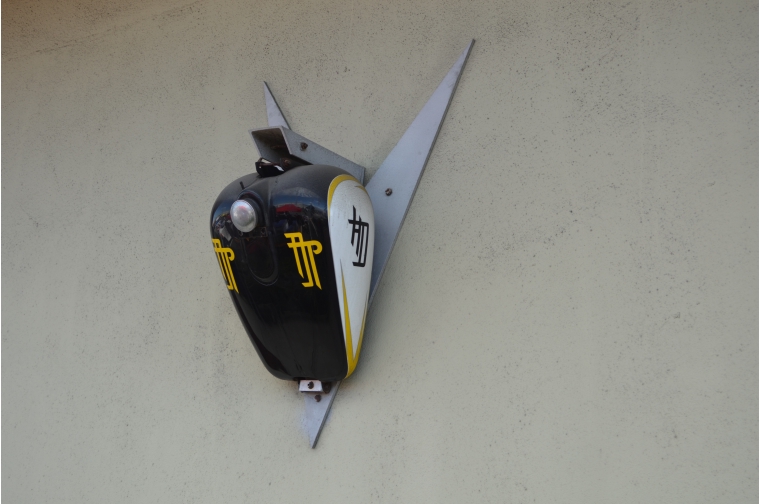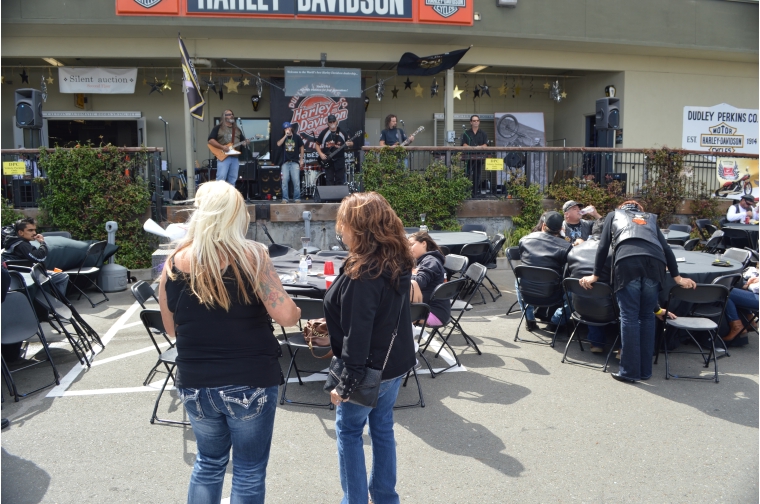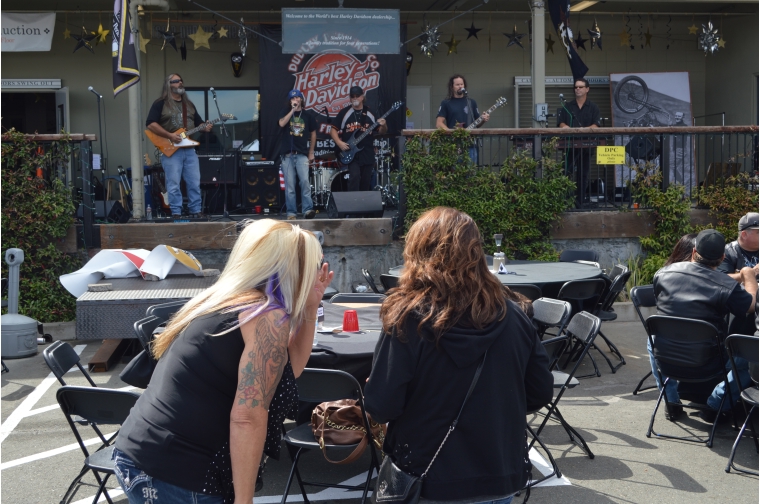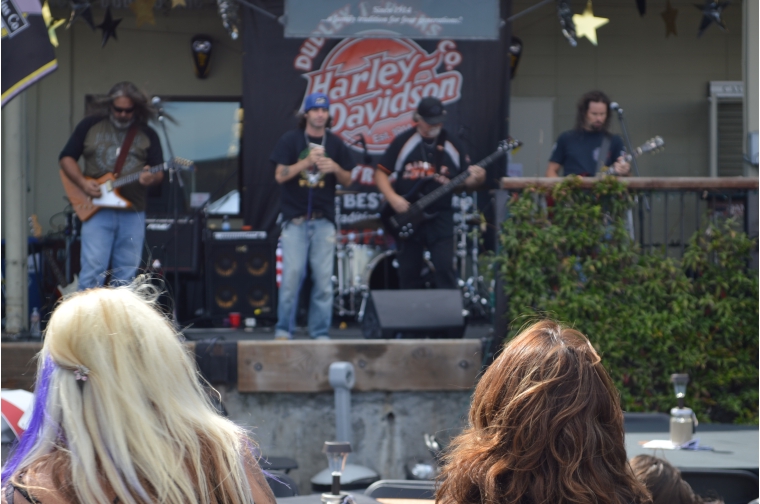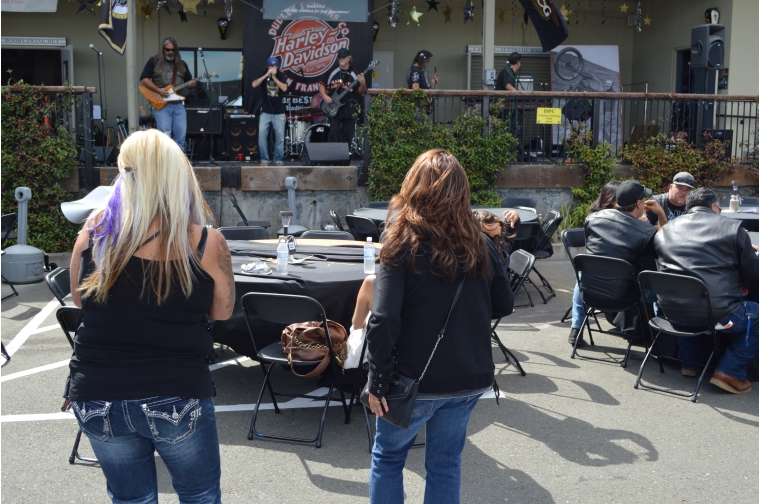 I don't like planes, they're dangerous, my sister says "your nuts, riding a motorcycle is dangerous...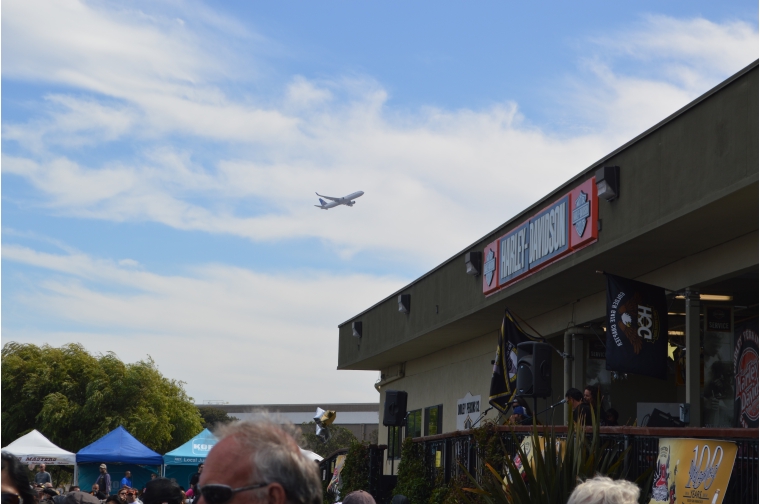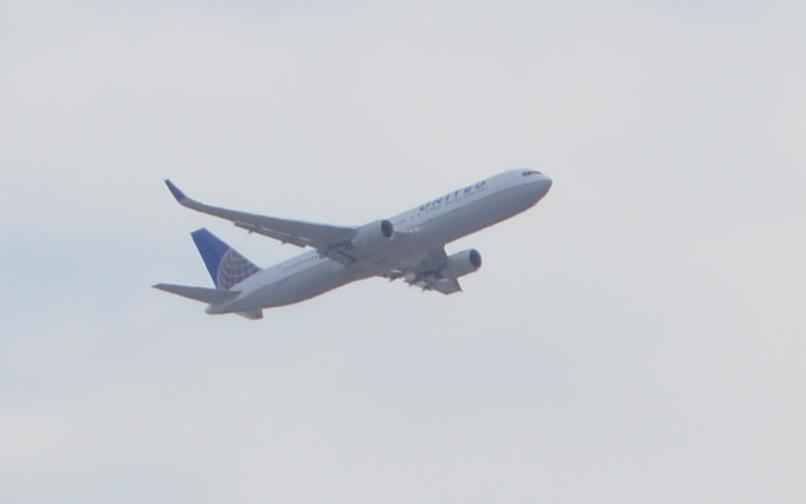 I tell my sister "you're right... statistically speaking, flying is the safest way to die"...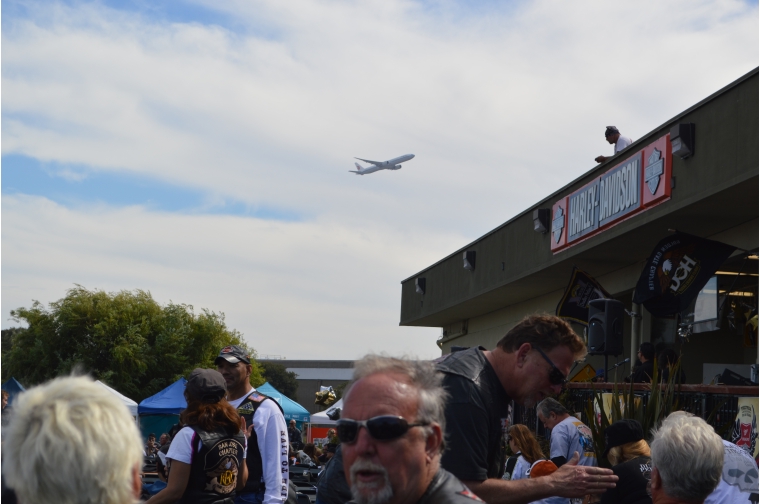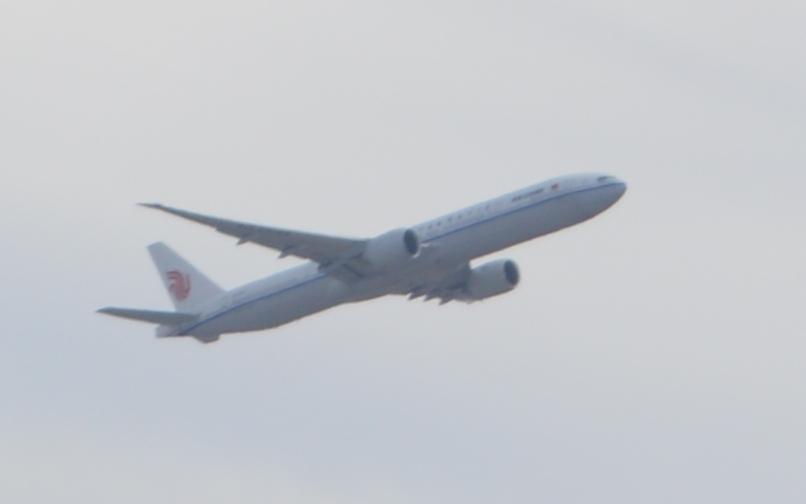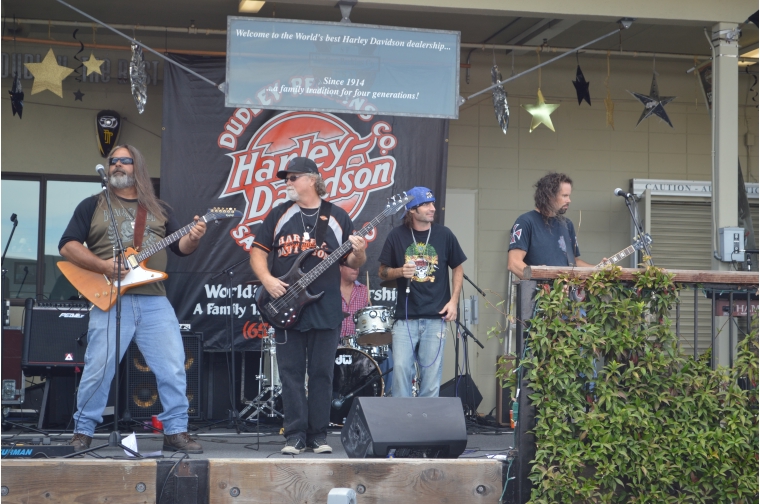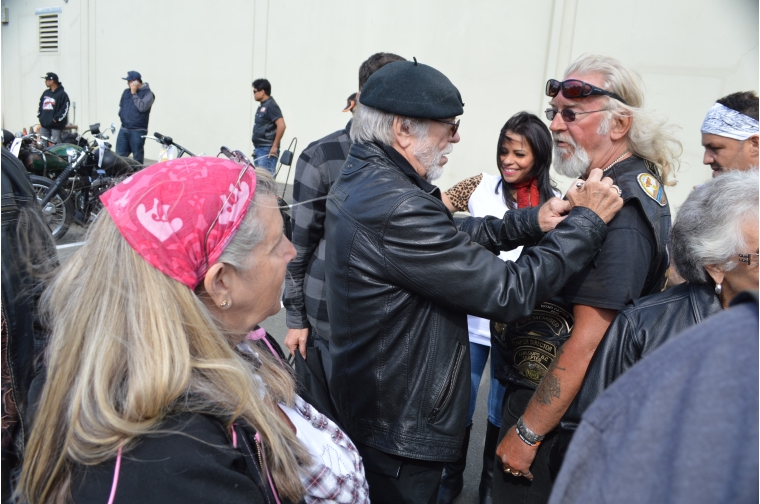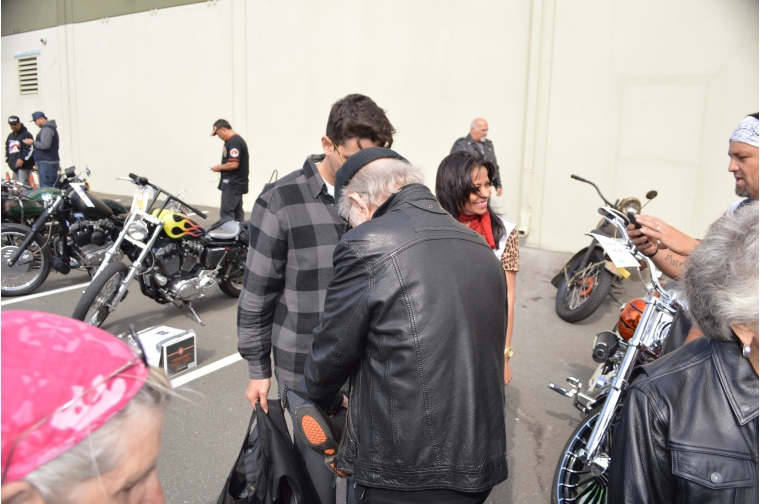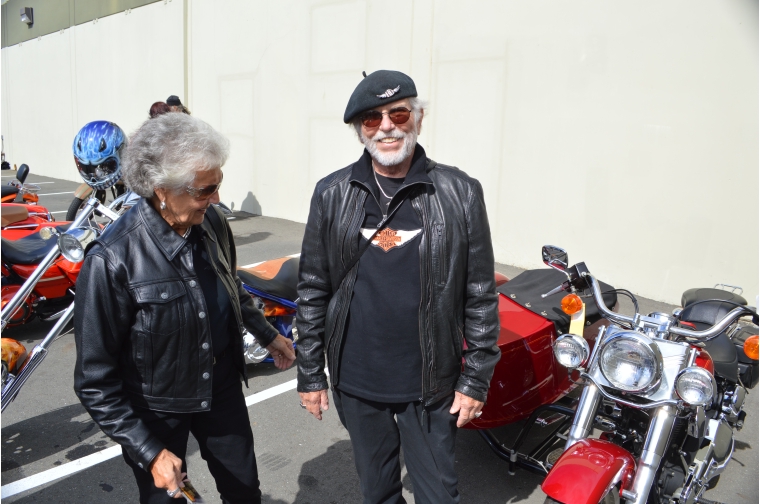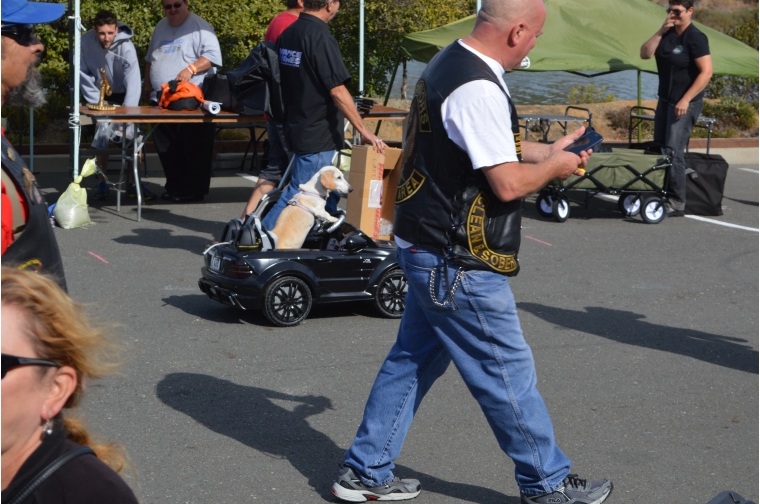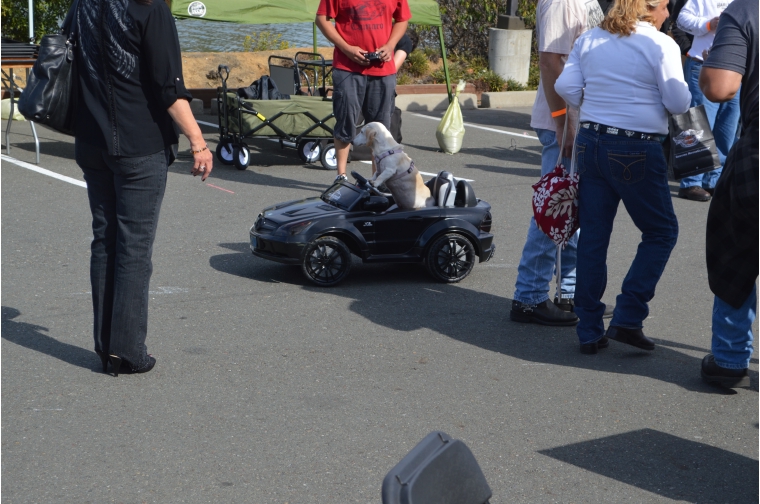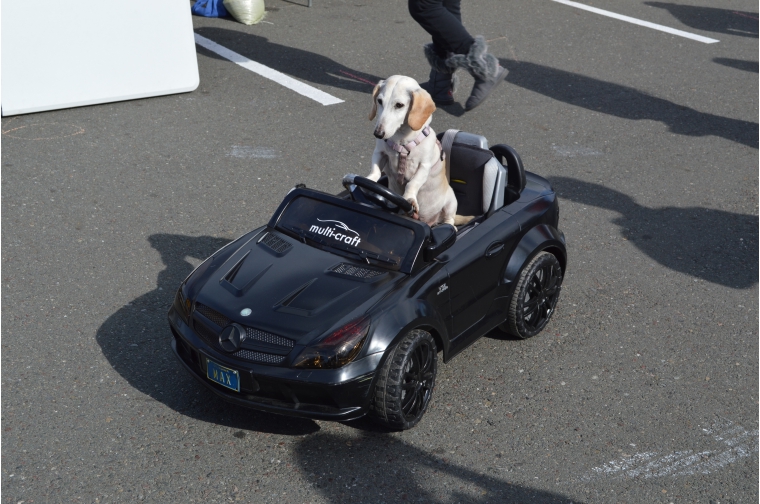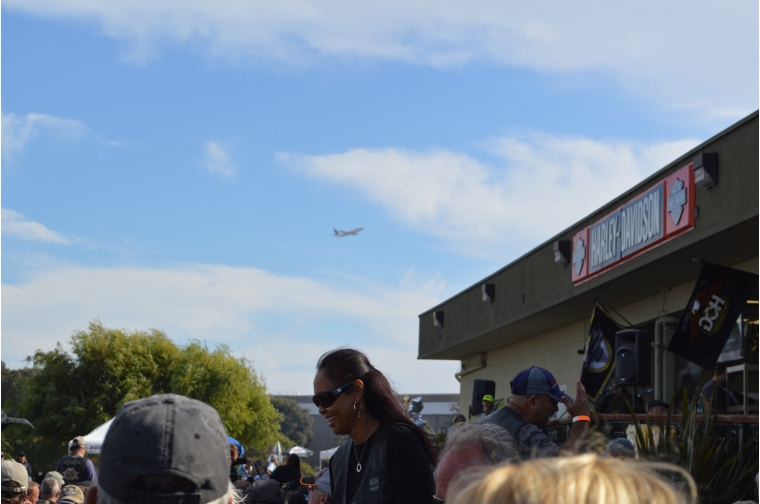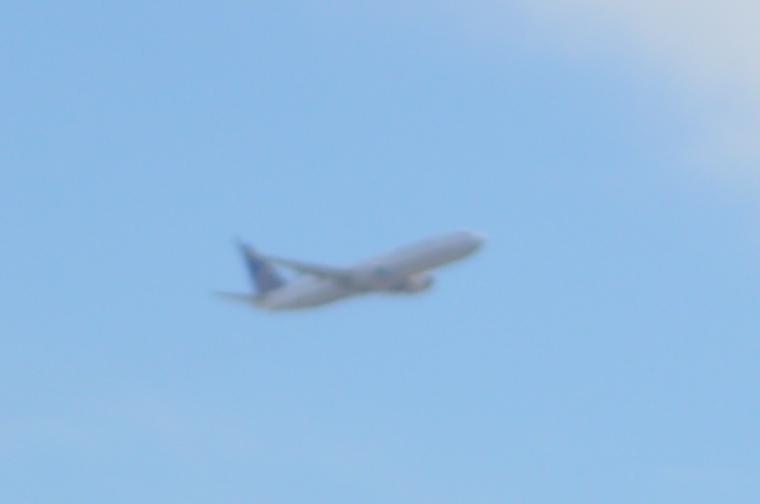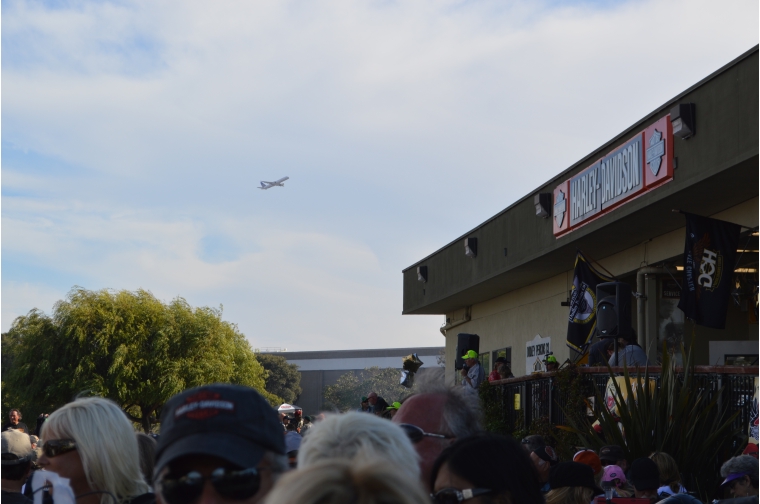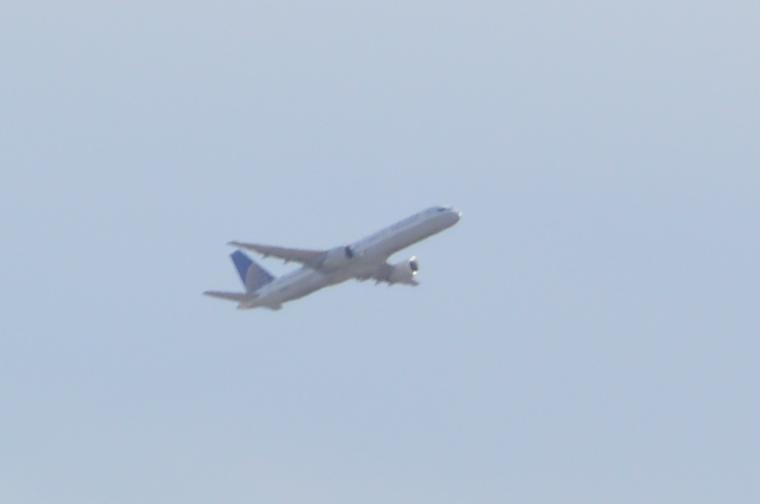 EXCEPTIONAL music by San Francisco Bay Area blues legends the Delta Wires...
Inducted into the California Blues Hall of Fame in 2012
If you like blues, and I do, it just doesn't get much better than this!

Would you like to know more?... click here: deltawires.com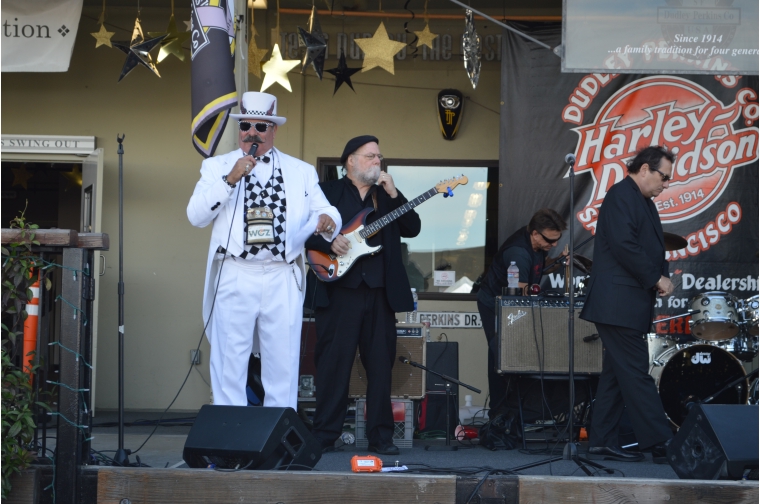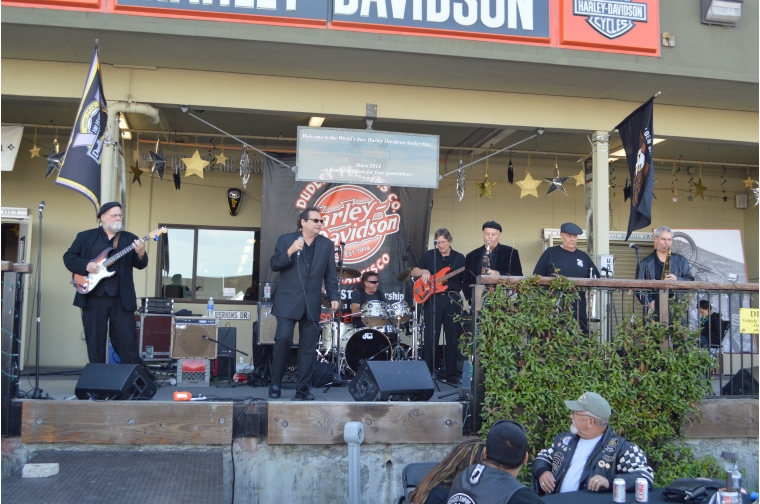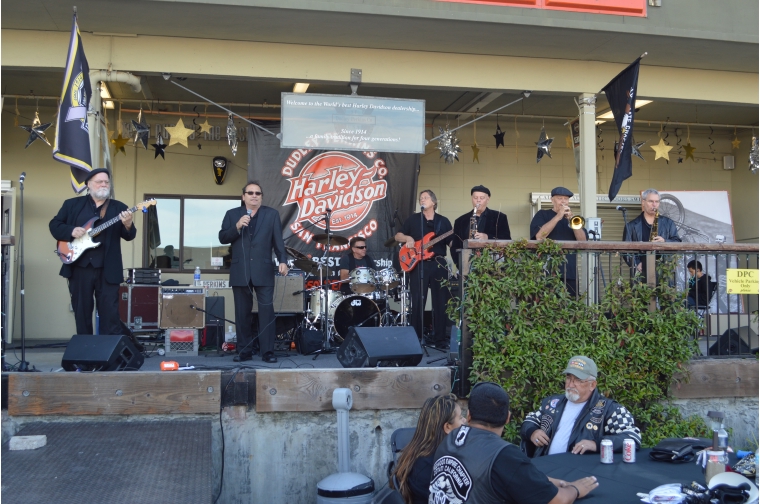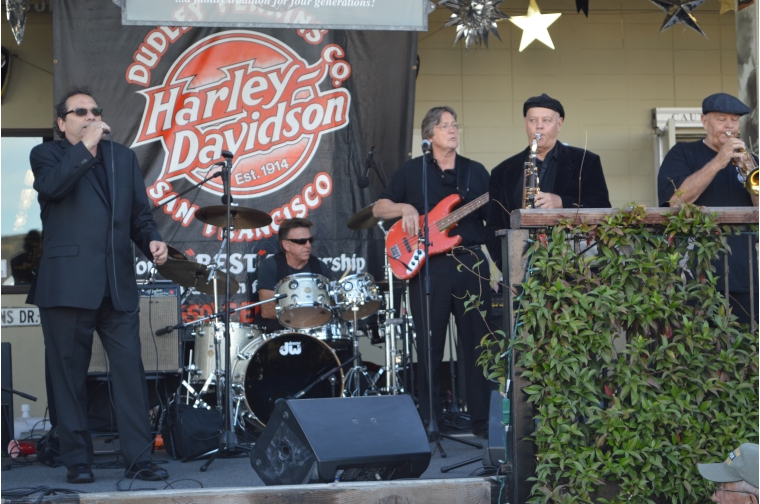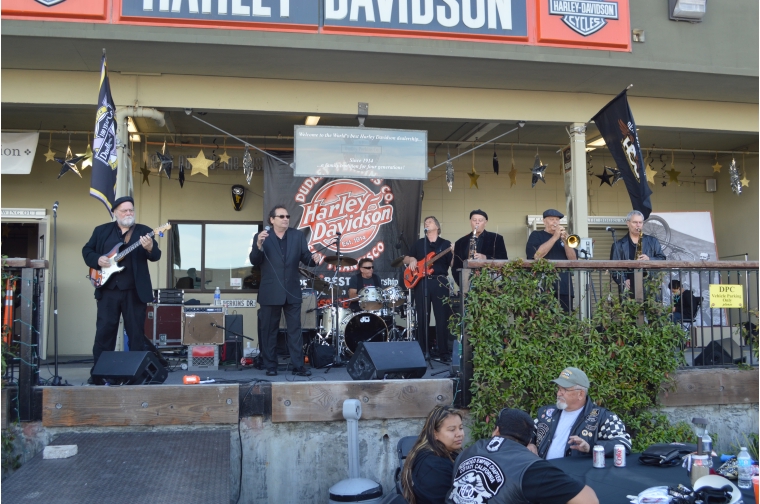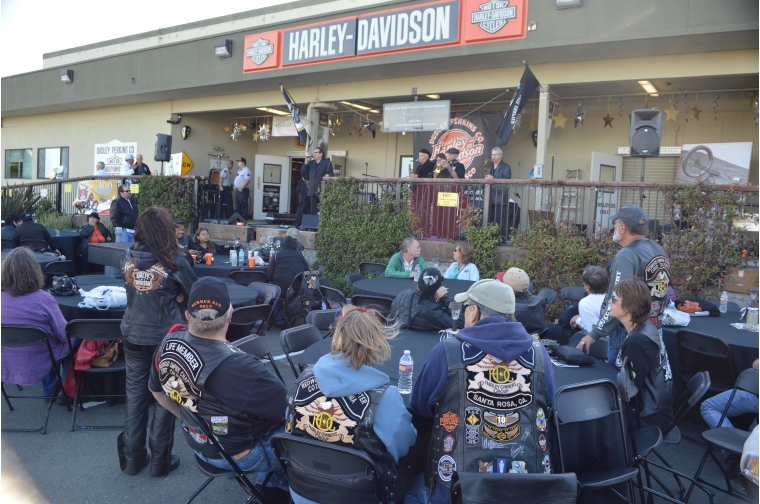 Scott and Denise of Marina, Dennise sporting a new signature!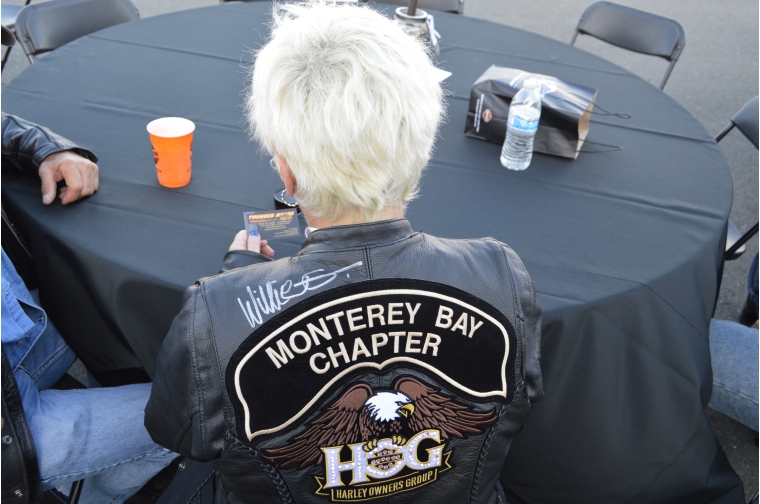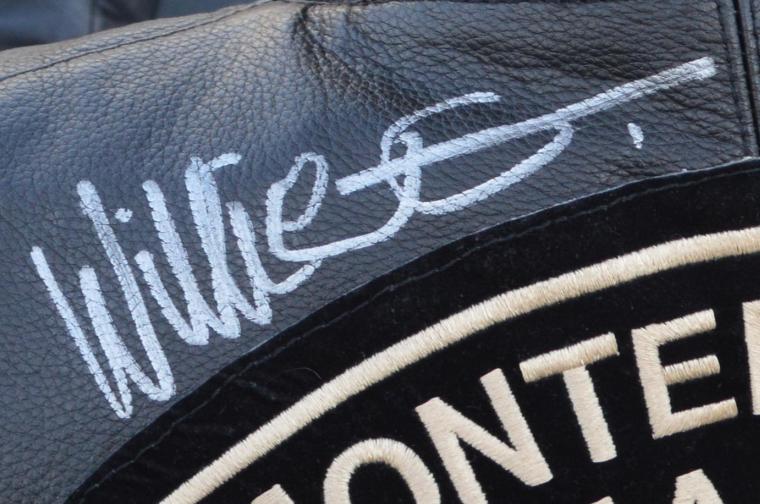 4pm. awards are over, vendors are clearing out, MORE tables are being set up for 972 dinner guests at 5pm...

The three course dinner was catered by, you guessed it, C.B.Hannegans, which included mouth watering marinated tri-tip with mushroom demi-glace (or vegetarian lasagna if you'd rather), green beans, roasted red potatoes with garlic bread and Genuine Harley-Daviddson chocolate cupcakes with frosting, and, it was all delicious!

Would you like to know more?... click here: cbhannegans.com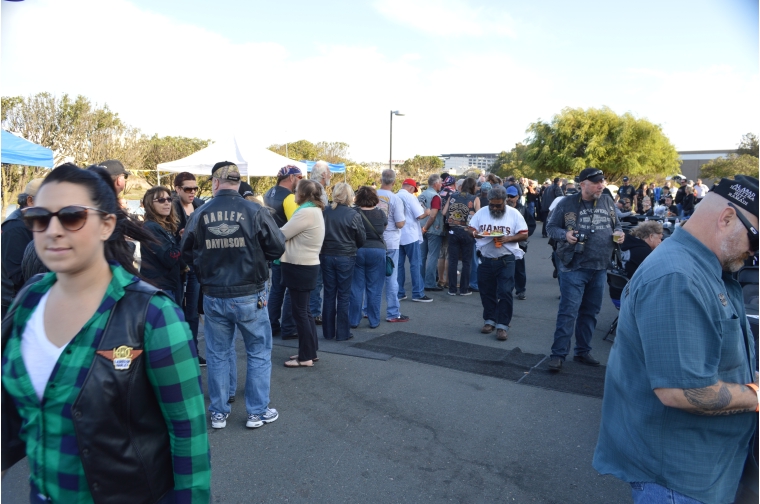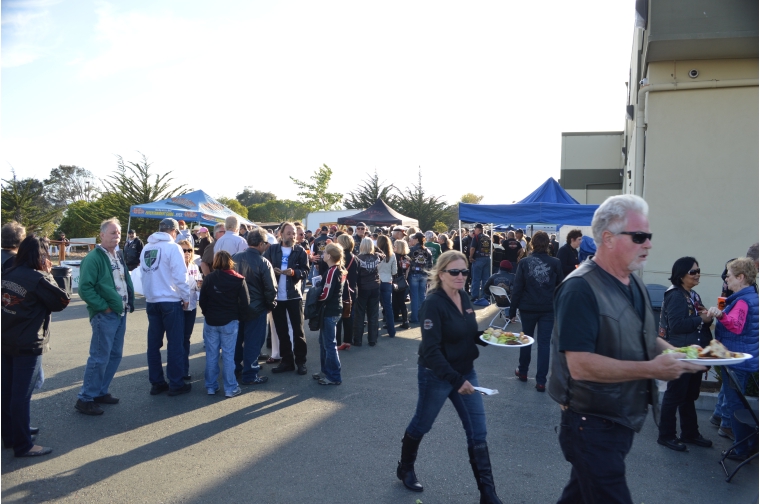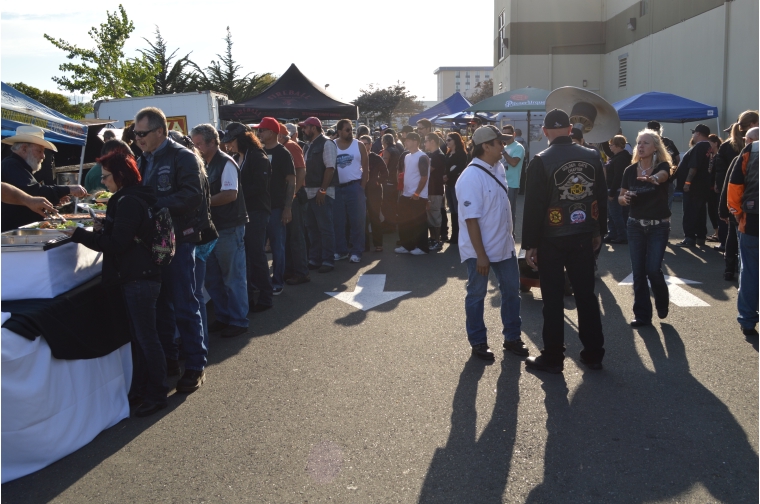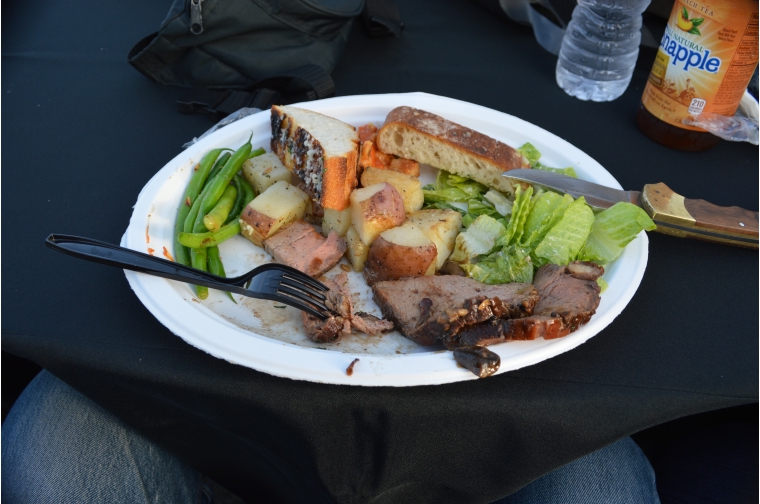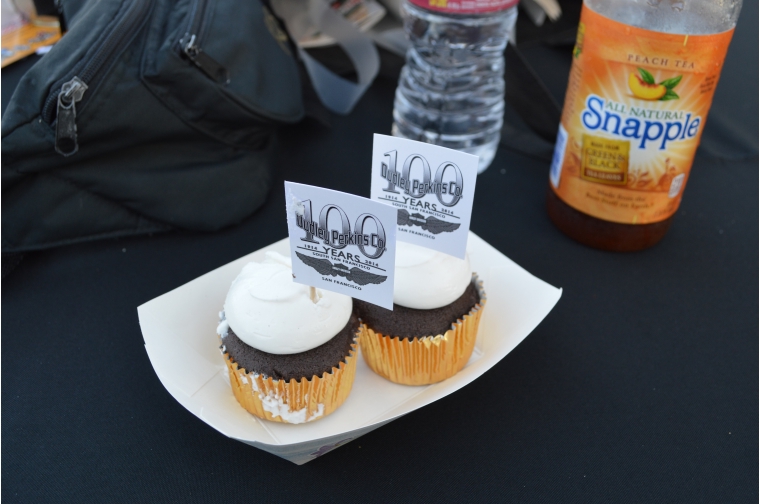 ... the 100 Years Parade of Motorcycles...
... one from each decade ...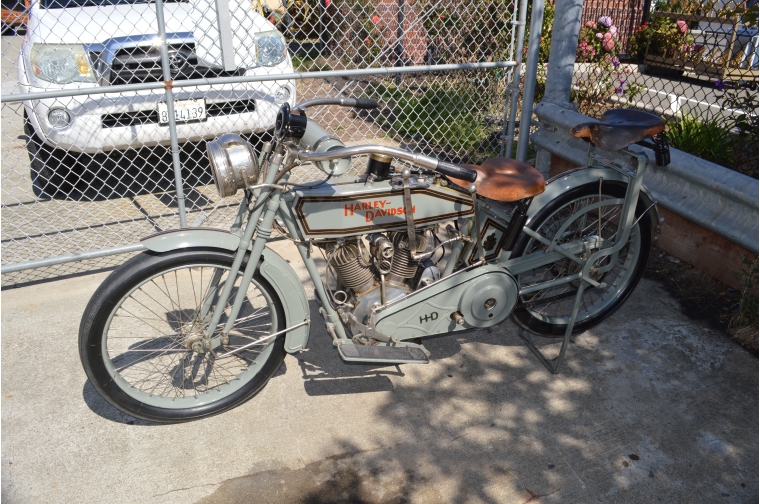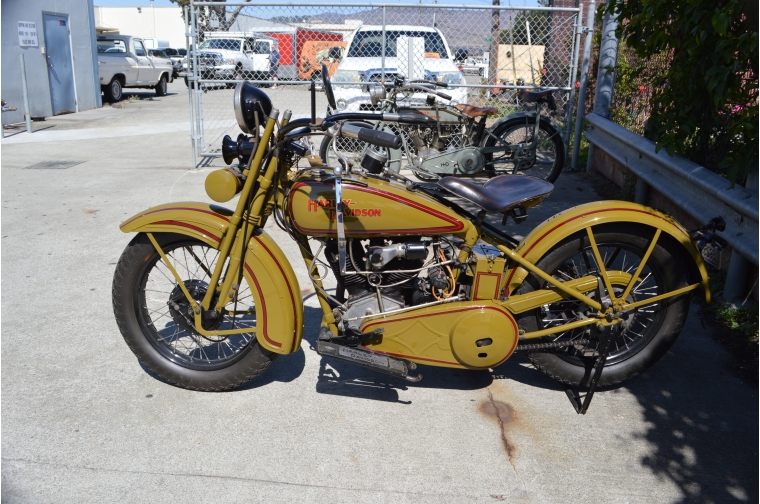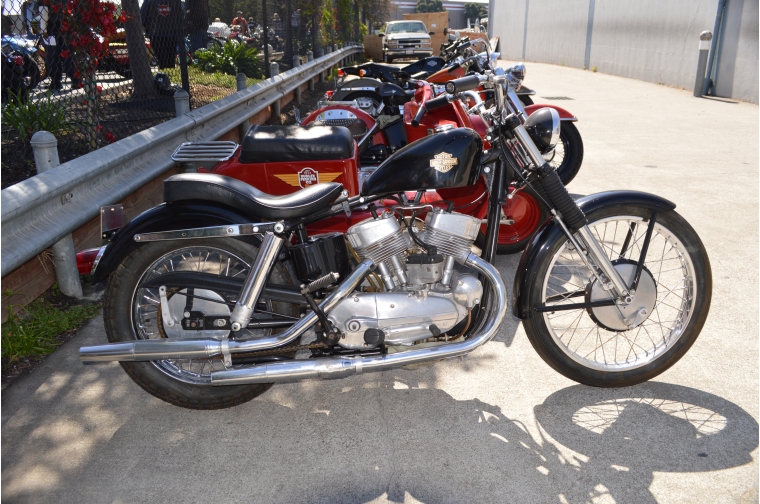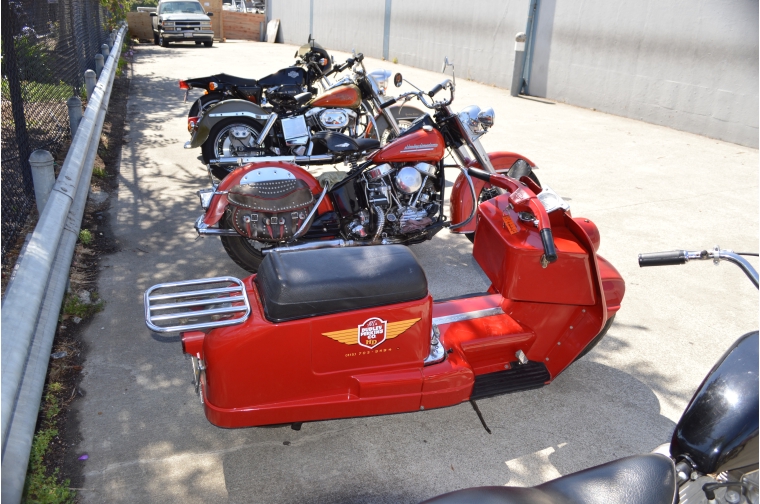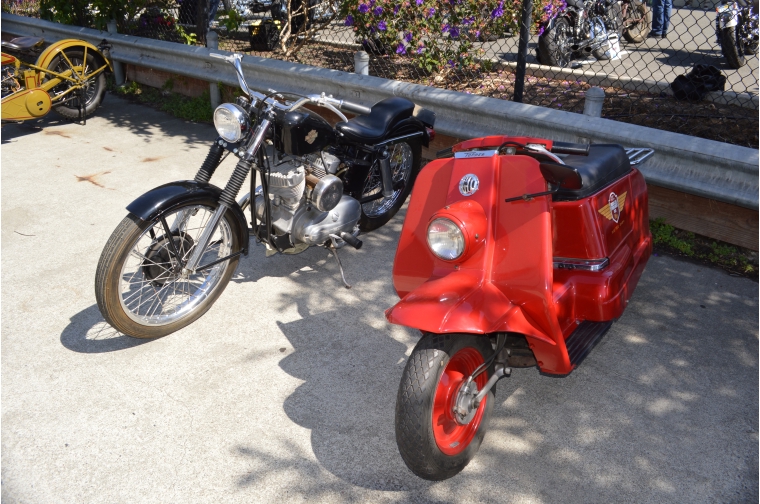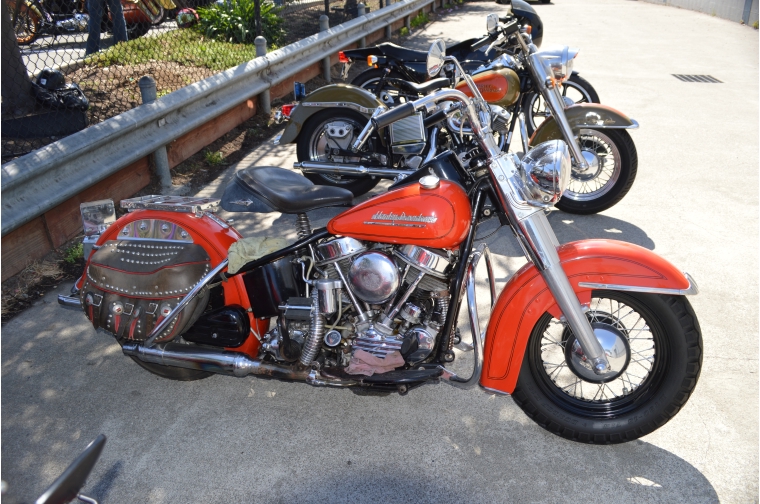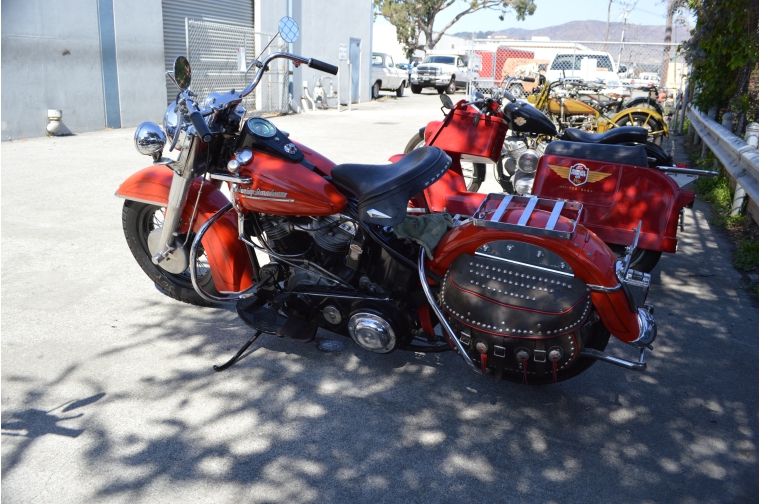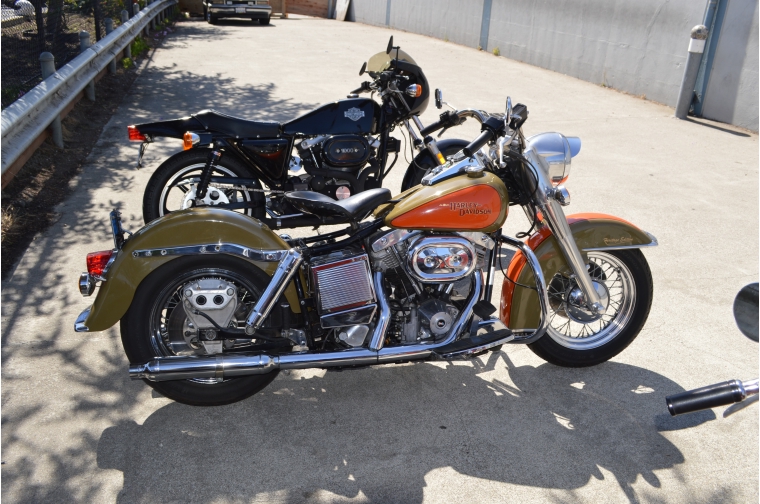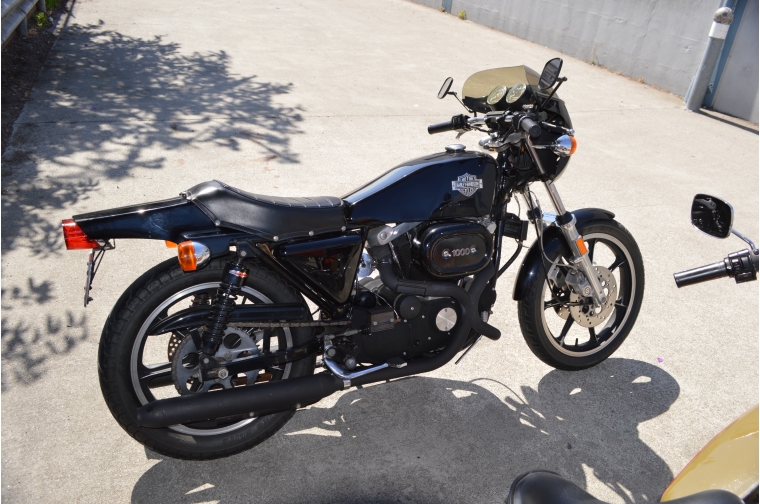 ... visit Dudley Priking Company Harley-Davidson®, click here: www.dpchd.com