HOG RALLEY SCHEDULE OF EVENTS
Saturday, Sep 13, 2014

TIME
EVENT
LOCATION


8:00 am - 11:00 am
Local Ride

Best Western on Airport Drive


8:00 am - 11:00 am
Local Ride

Best Western on Airport Drive


8:00 am - 11:00 am
Rolling Poker Run 5th Card Draw

Best Western on Airport Drive
Just before 10am, almost made it to Dudley Perkins ata 333 Corey Way...
... Corey Way is full almost to Utah, so, pulled over about 305 Corey Way to park...
... the three rides that were two to three hour long rides left at 8am... missed that...
[Cannon pictures by Princess, Nikon pictures by Raz]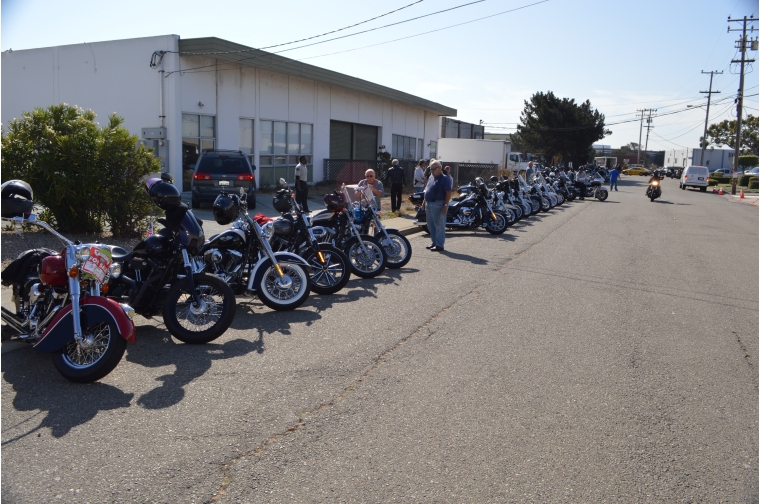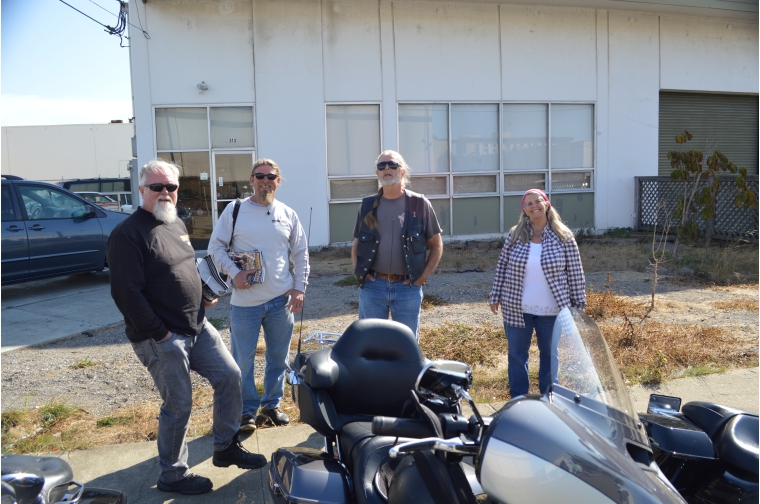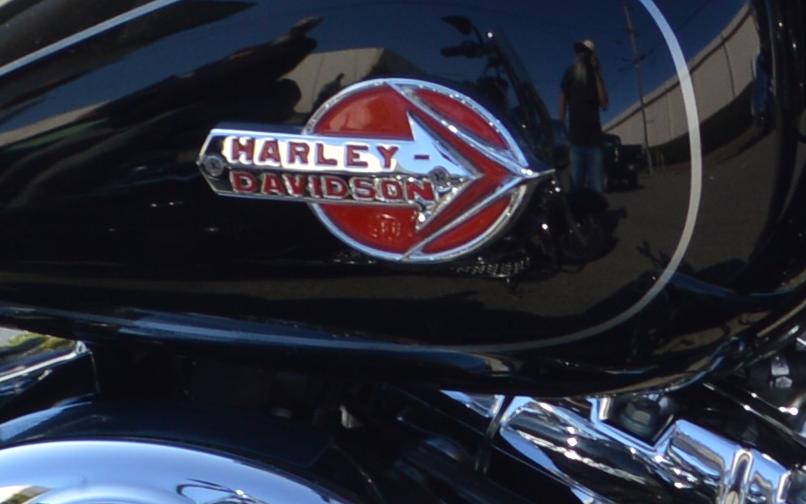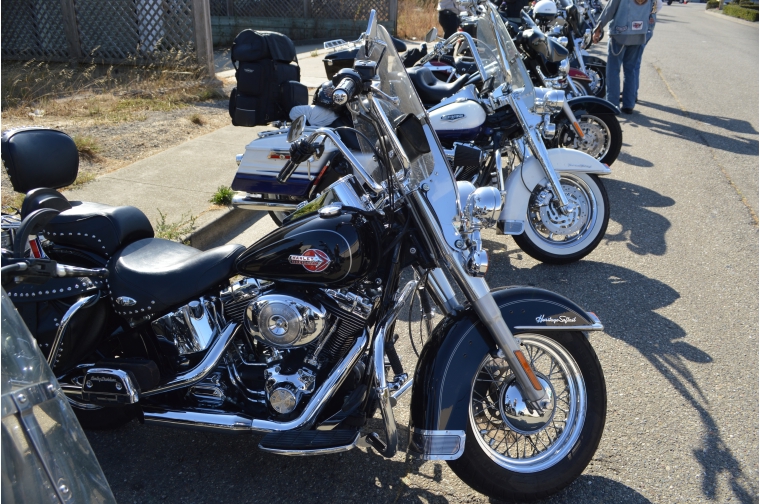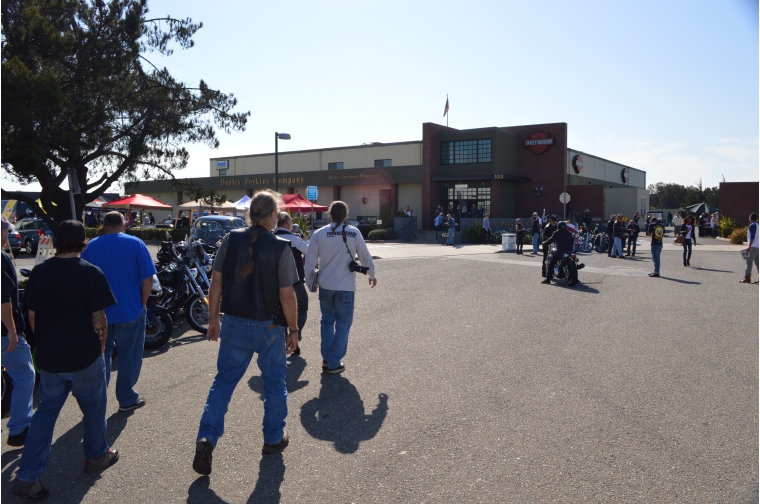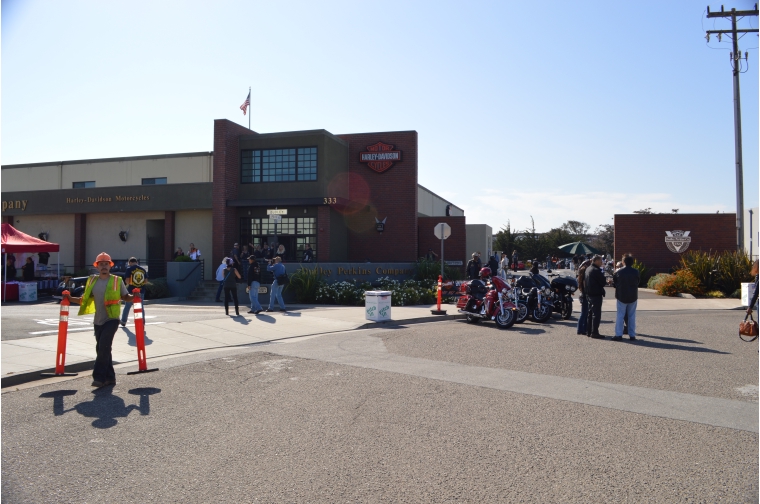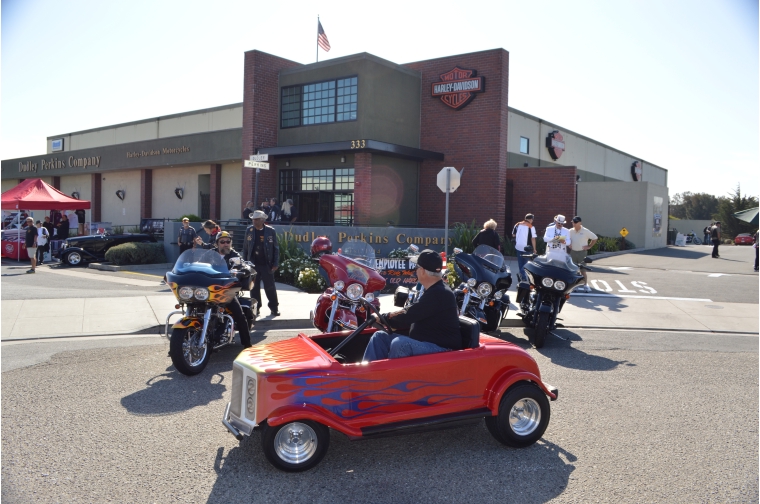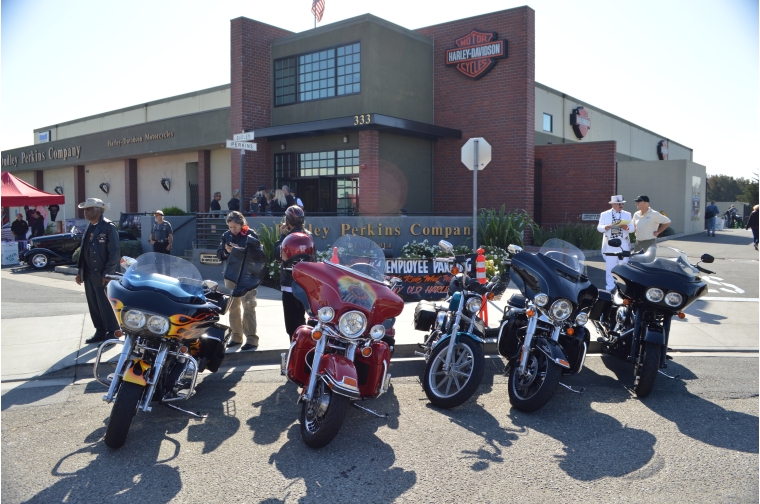 ... alright... lets take one that has the flag in it...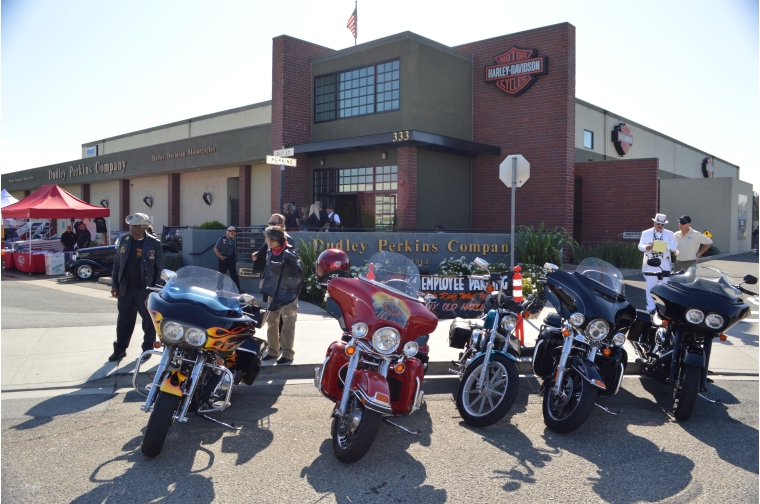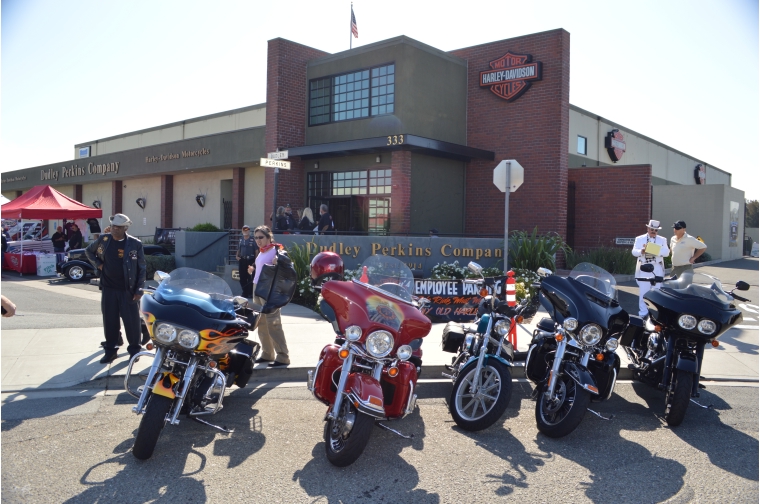 ... Tom Perkins, handi-talkie in hand, was busier than a long tailed cat in a room full of rocking chairs...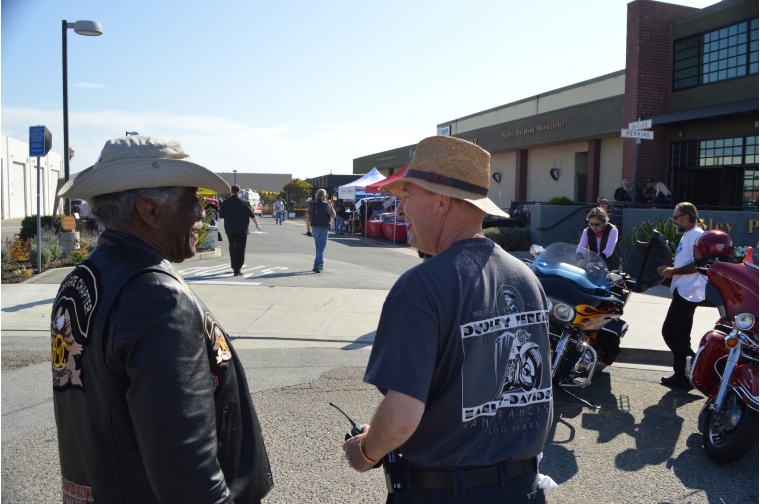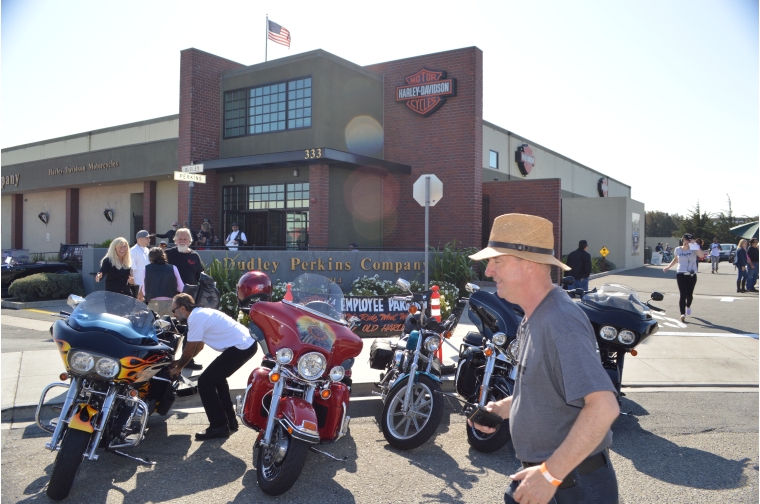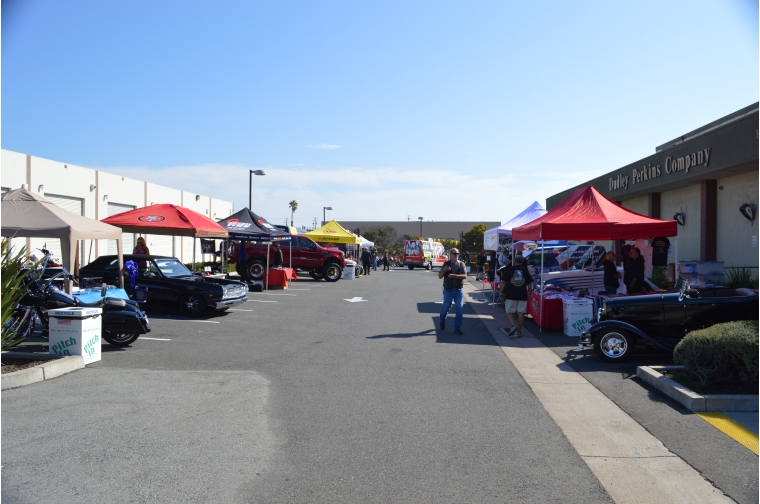 ... the World Famous Bobby Strickland and Windy... also busy today...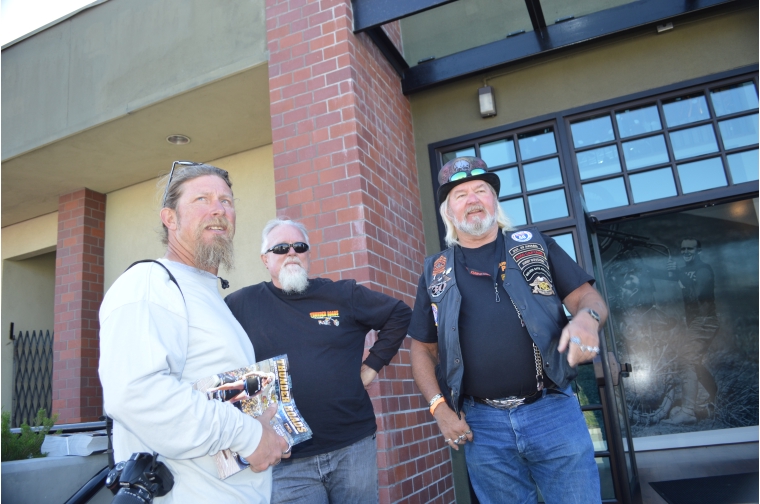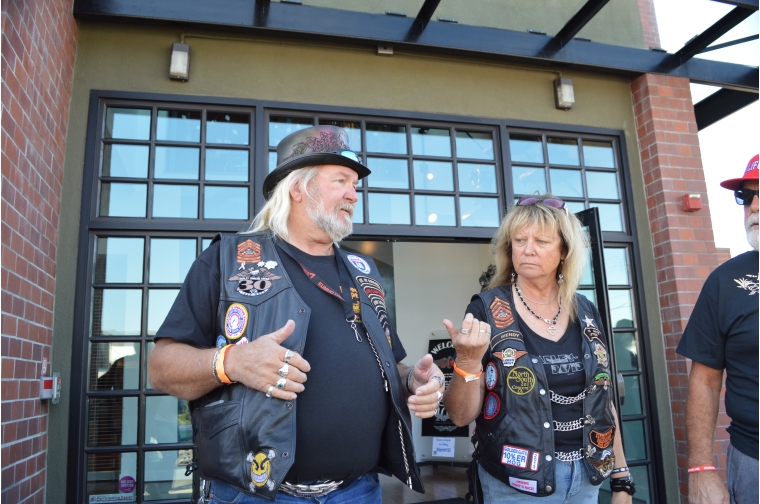 HOG RALLEY SCHEDULE OF EVENTS
Saturday, Sep 13, 2014
TIME
EVENT
11:00 am - 3:00 pm
100th Anniversary Check In

11:00 am - 8:00 pm
Service & Shopping

11:00 am - 2:00 pm
Late Rider Check-In

11:00 am - 2:00 pm
Rolling Poker Run 5th Card Draw

11:00 am - 3:30 pm
Live Music: The Circuit Breakers

11:00 am - 4:00 pm
Corey Way Street Faire: food, motorcycle products and services, community groups, silent benefit auction

... a little early for the Street Fair... but the Vendors are already setup and ready...

The street faire had the widest variety of vendors ever assembled in one spot; they had something for everyone; take a look at who all was there: Awaken Wellness, American Legion, San Franpsycho, Tango De Cristo (Musician), Lesley's Jewels, San Francisco Motorcycle Club est 1904, Bayhill Gym, Drag Specialties, Vance & Hines, Biltwell Inc, Yerba Buena Antique Motorcycle Club of America, Golden Gate HOG Chapter, California State HOG Rally, Jerk N Pickle, Mike Gorrono, UGLY MC, Schaprio & Leventhal - the motorcycle attorneys, Beverly' Marynak's Handmade Jewelry, Ultra Cool Oil Cooling, SDI insulation (and solar power installation), Classic Jay's Art & Signs, Paws for Purple Hearts, The 411, Kids Corner, Dunlop Tires, Redwood General Tire, Monkey Moto School, Four Star Automotive Inc & Truck Repair, KOFY TV20 CABLE13, Traveling Joe's Expresso, Motorcycle Insurance Specialists, C.B.Hannegans, Roko's Ice Cream Tacos.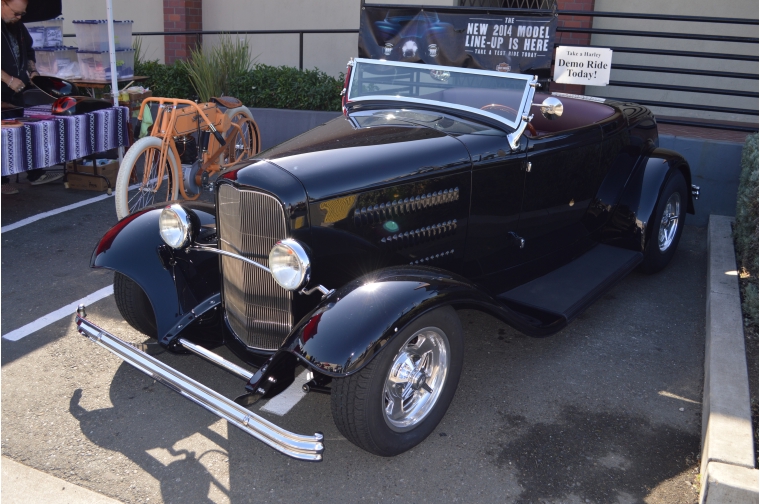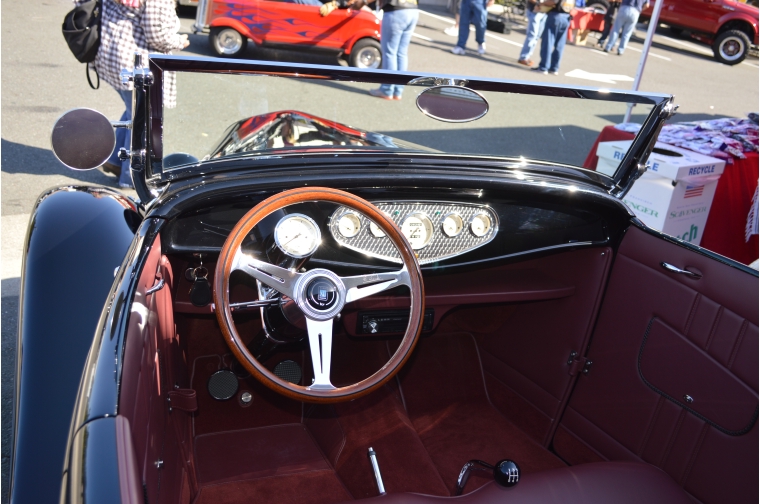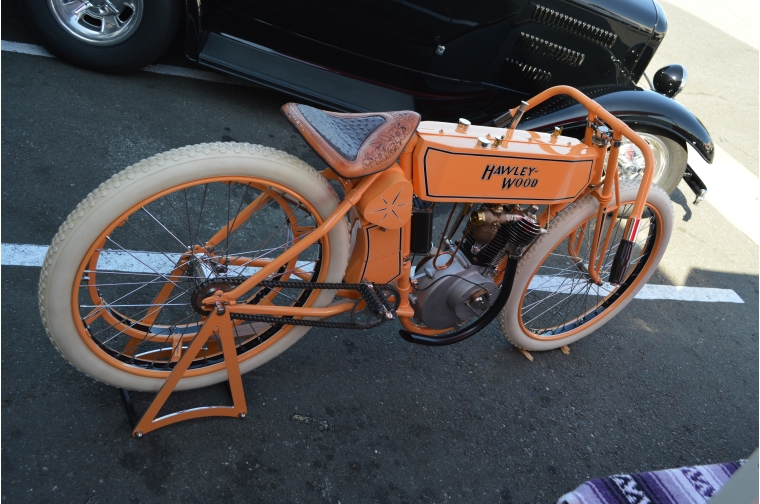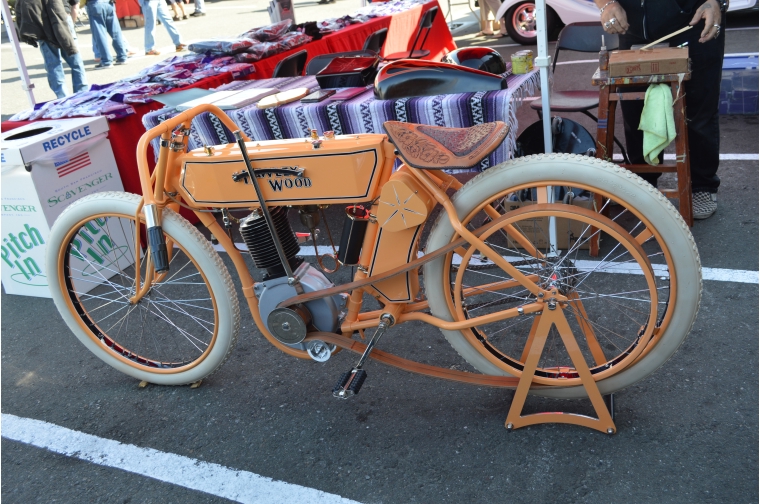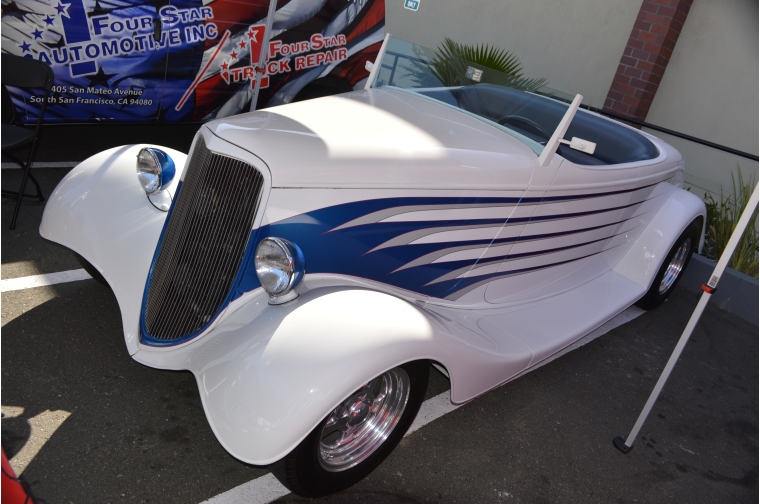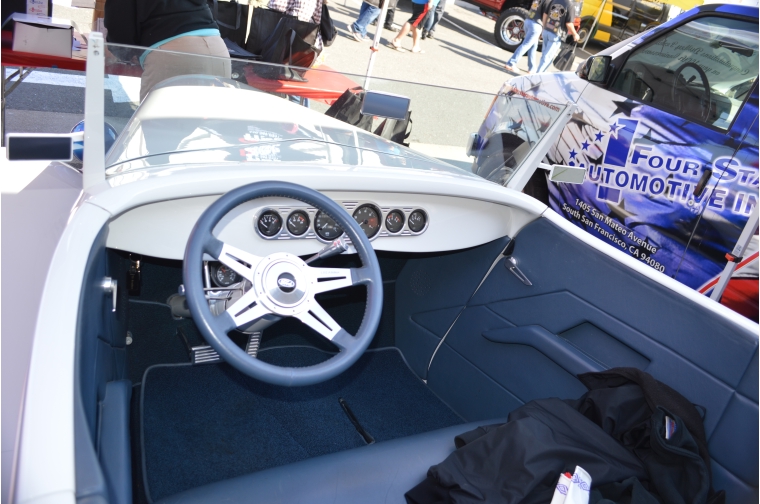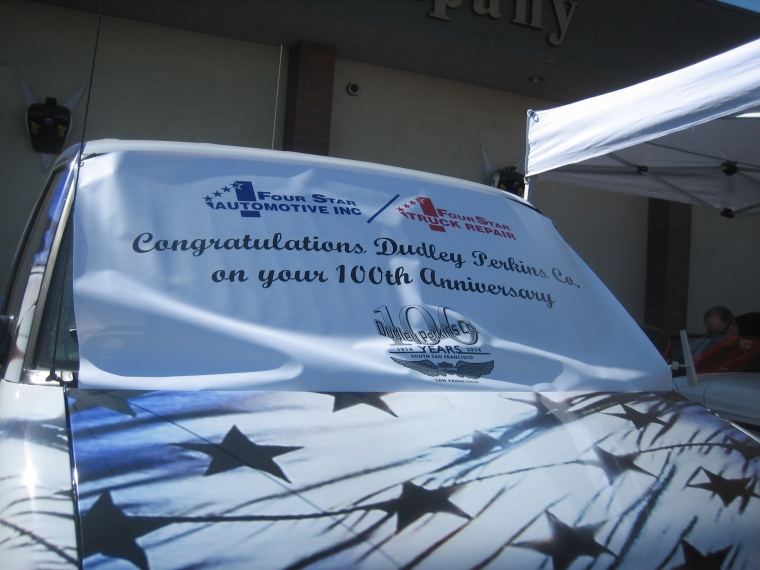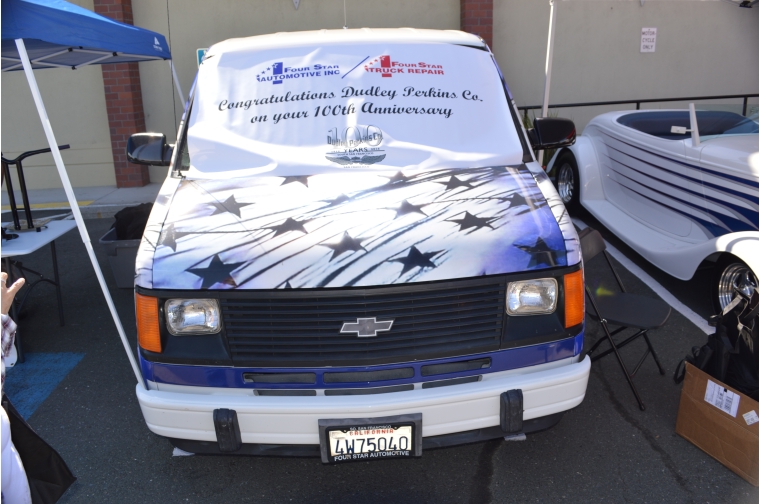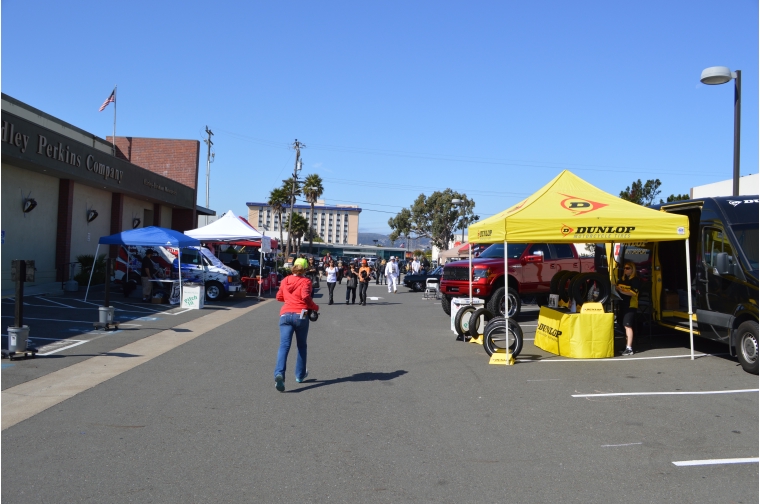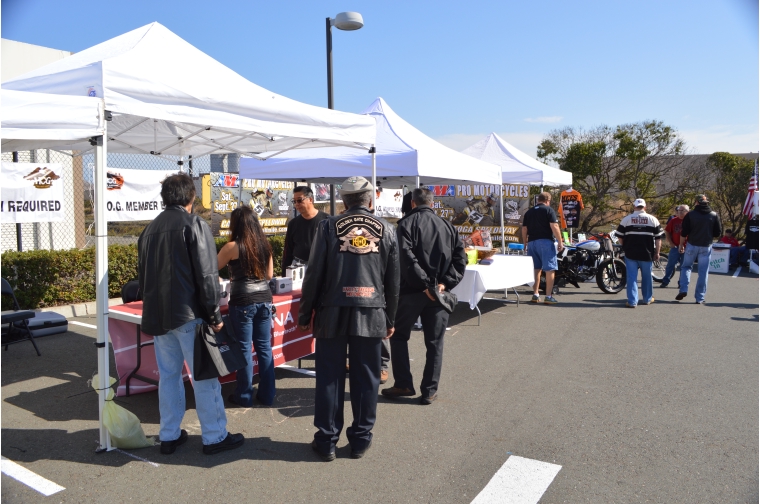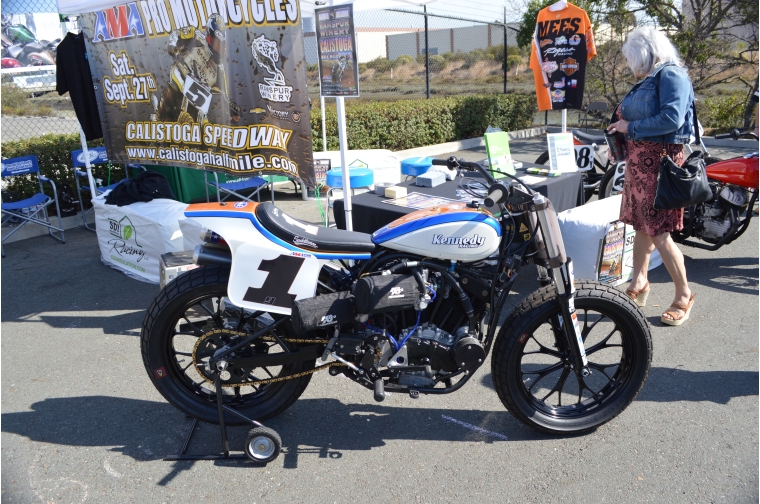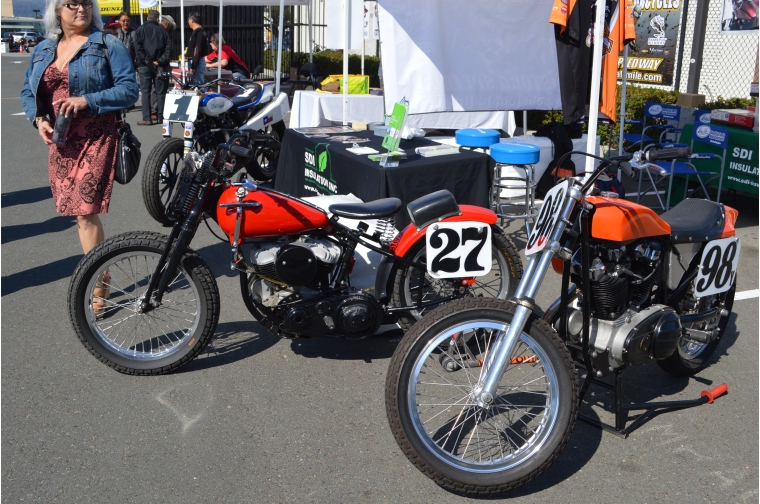 ... nice '66 Bonneville TT Special...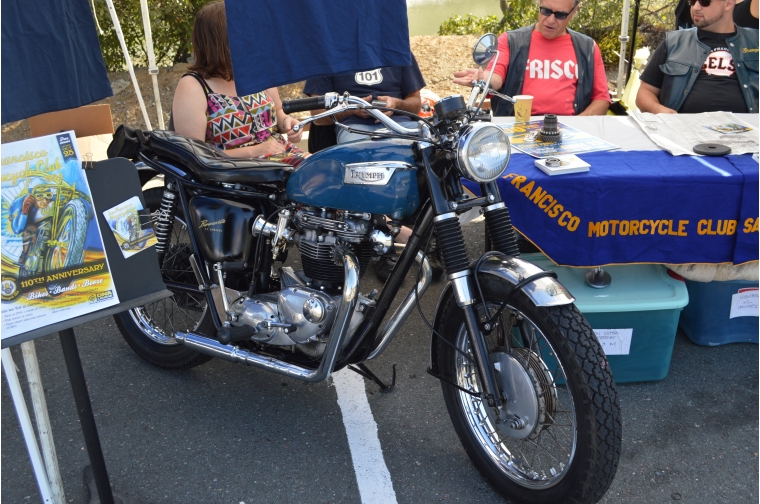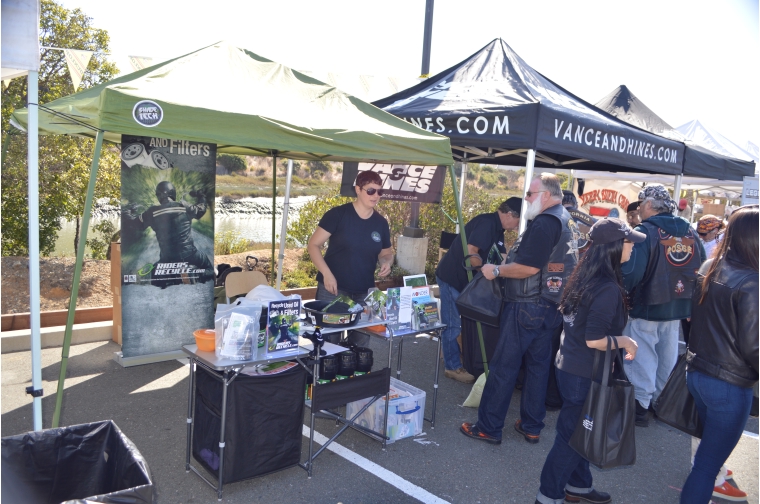 The San Francisco Motorcycle Club was handing out a reprinted page of The San Francisco Francisco Call, Thursday, December 26, 1912 which had a picture of Dudley Perkins racing a by-plane.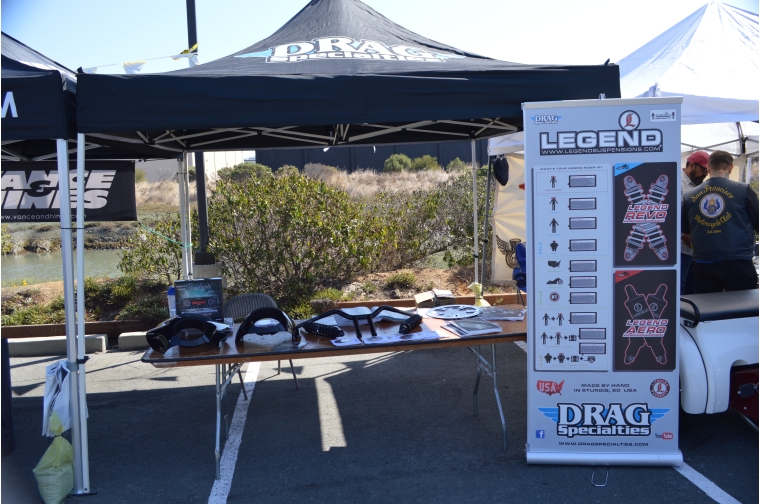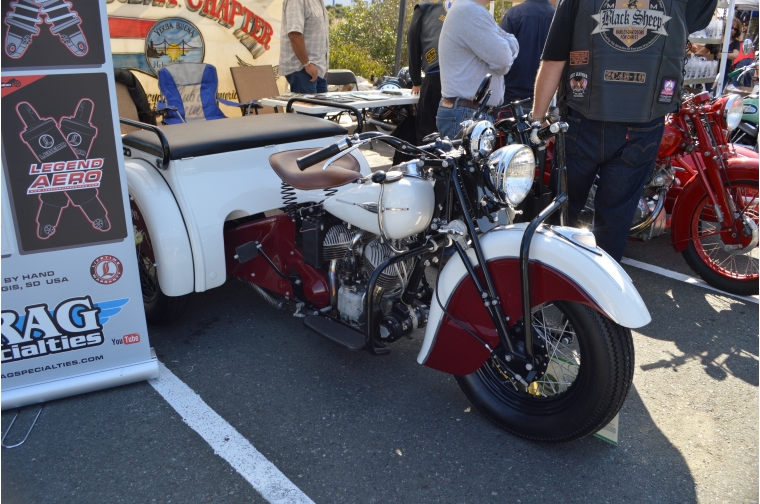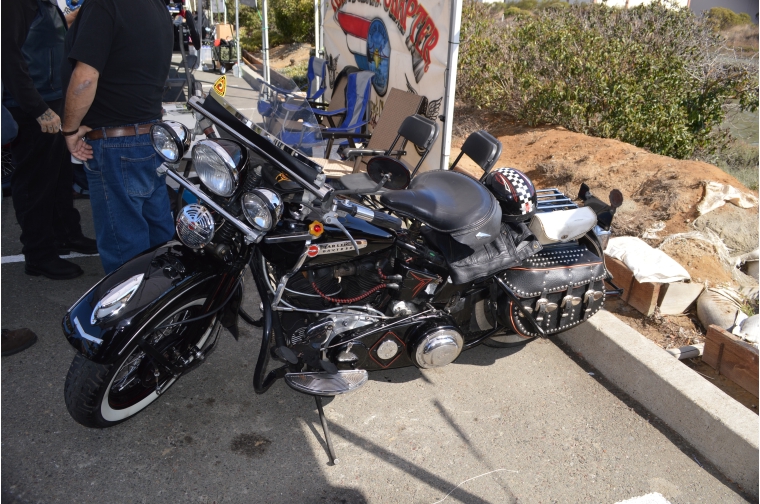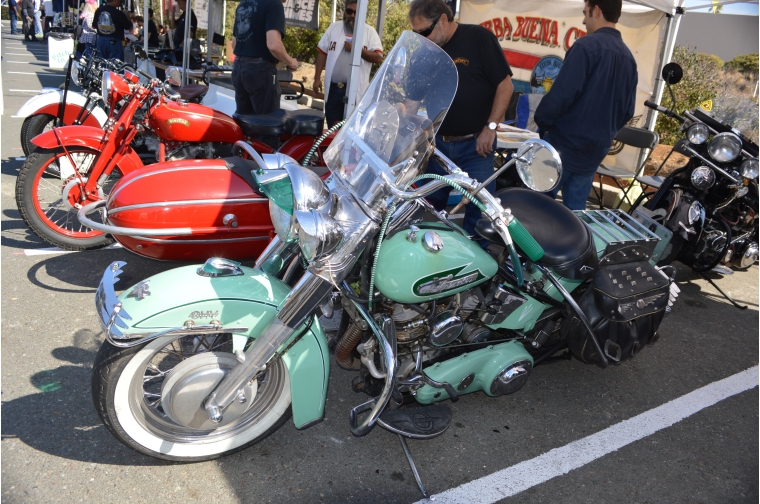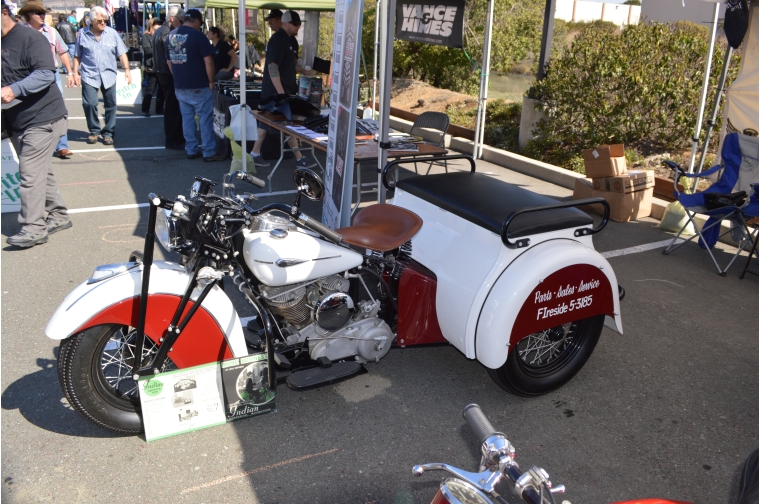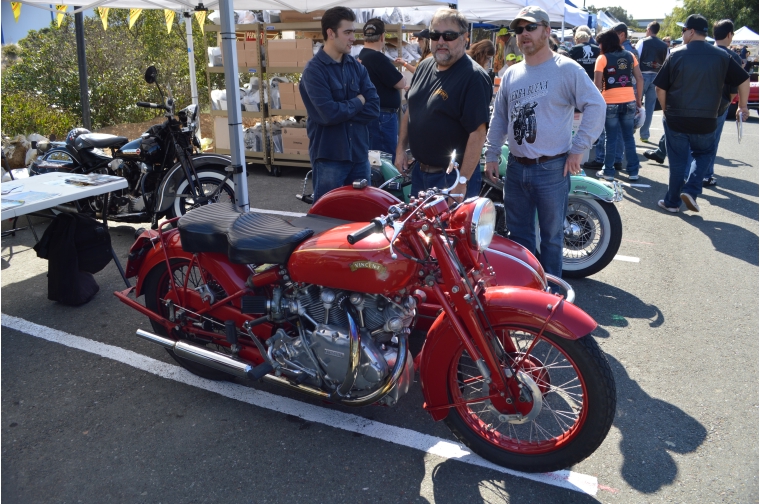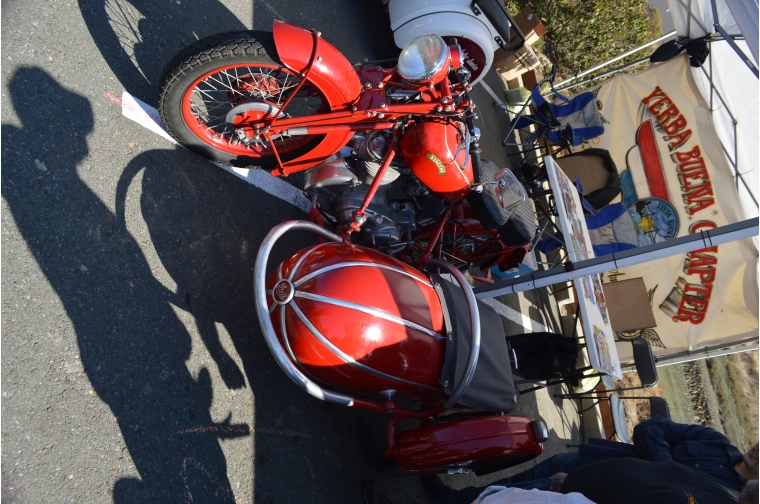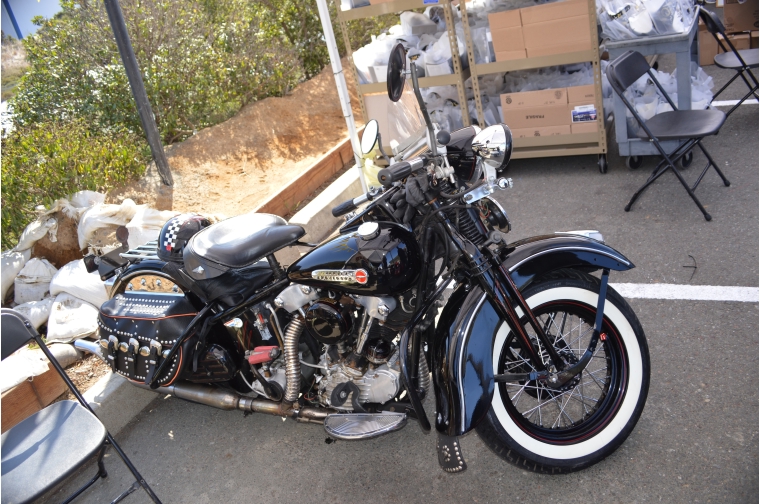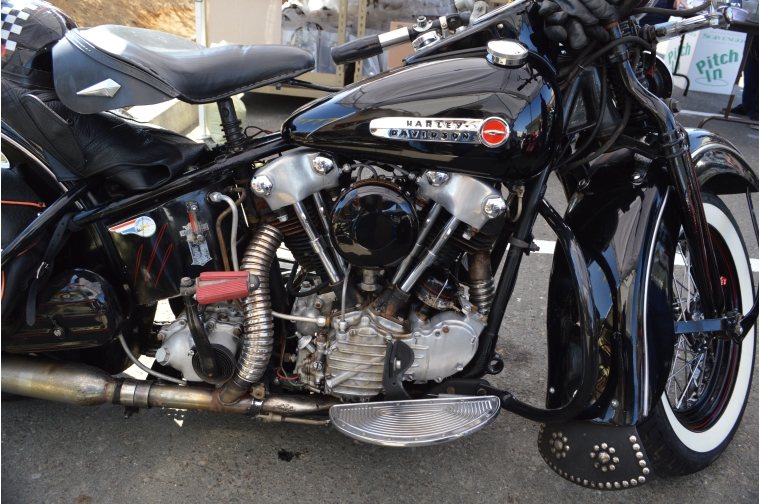 ... cool valve stem cap...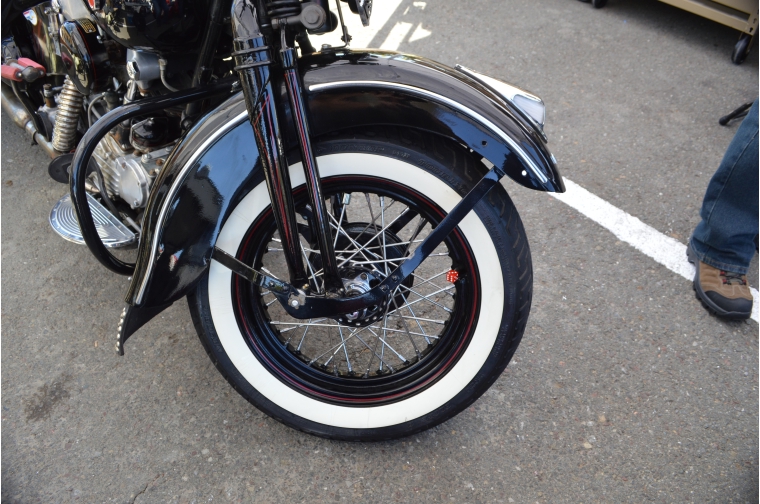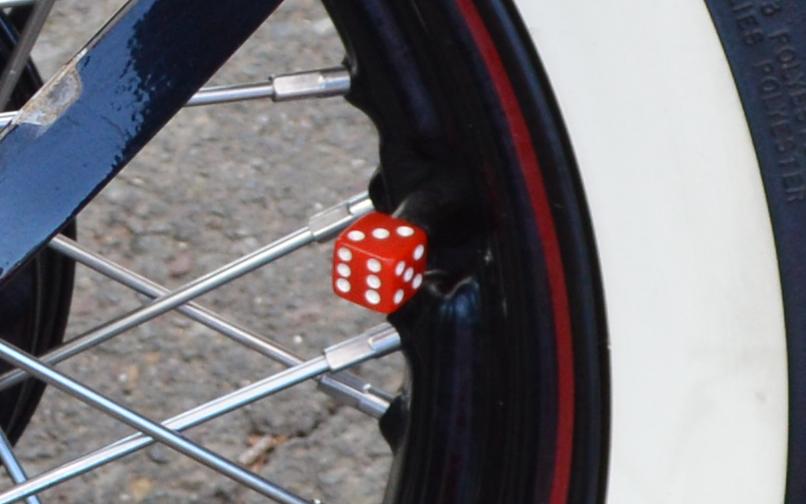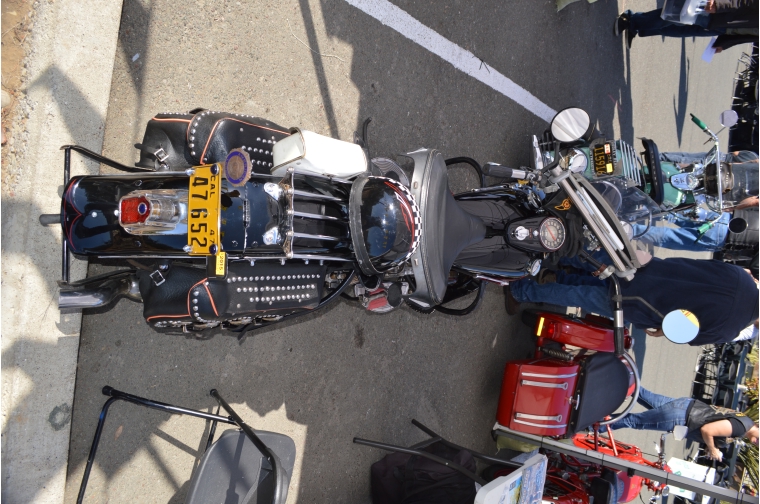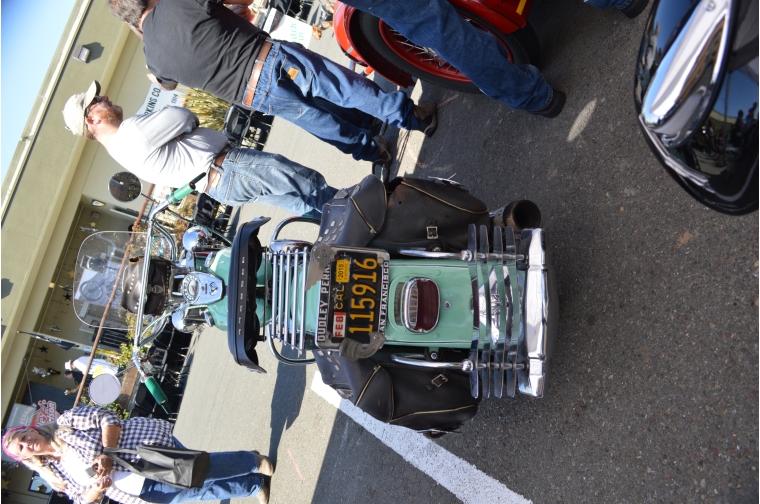 GOOD music by the The Circuit Breakers band...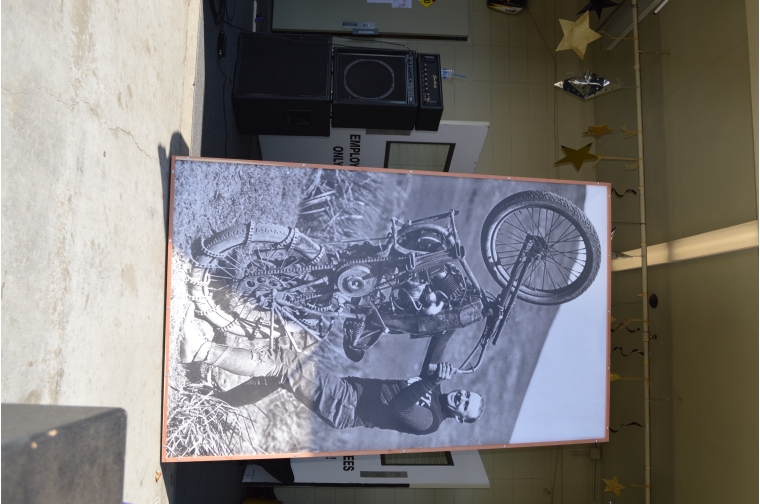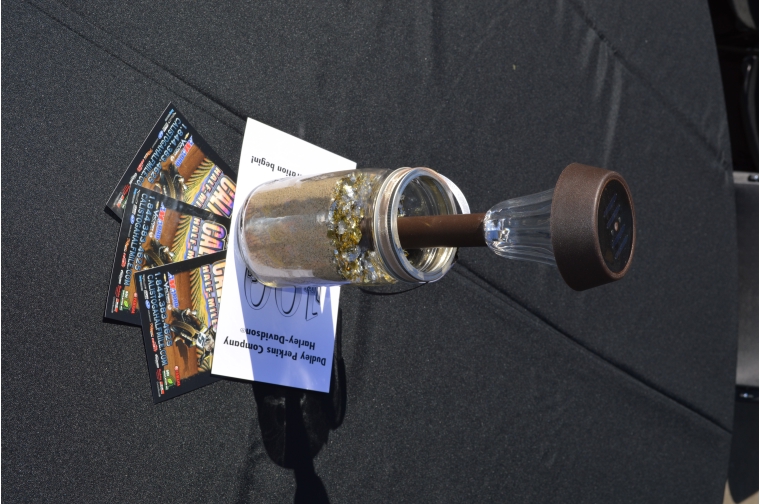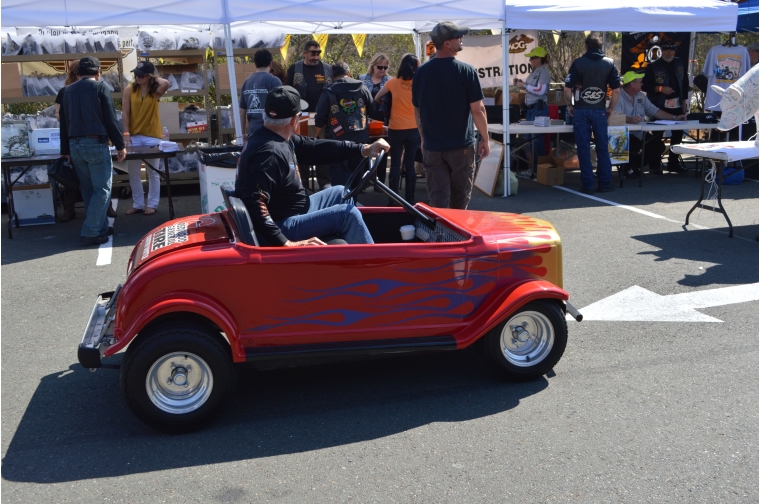 Sign-in for the party was at the HOG Rally booth where you got your orange wrist band (allows you to be present between 4pm and 8pm), meal ticket (wooden "anniversary" nickle), and a bag of party favors: party hat for the men or party tiera for the women, party horn, DPC 100th anniversary commemorative pin, DPC 100th anniversary commemorative sticker, Ride Guide - the best Bay Area rides, and a 2015 model catalog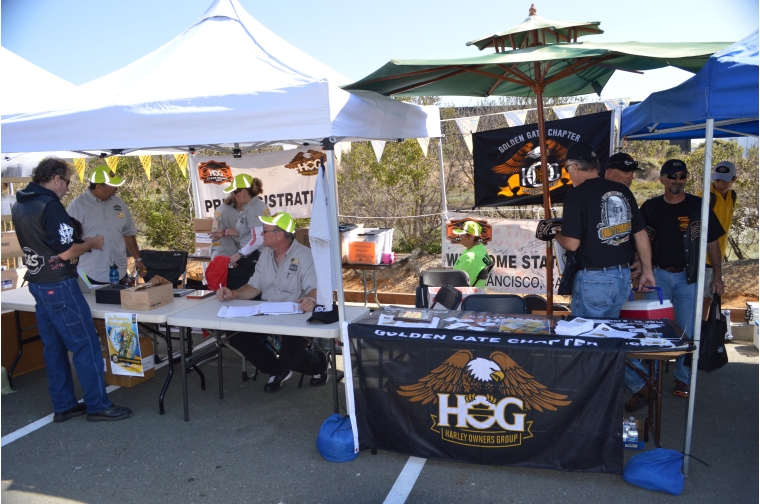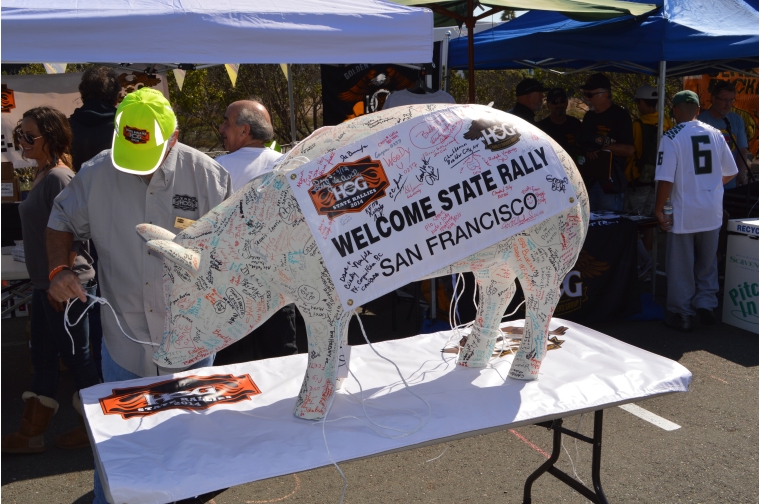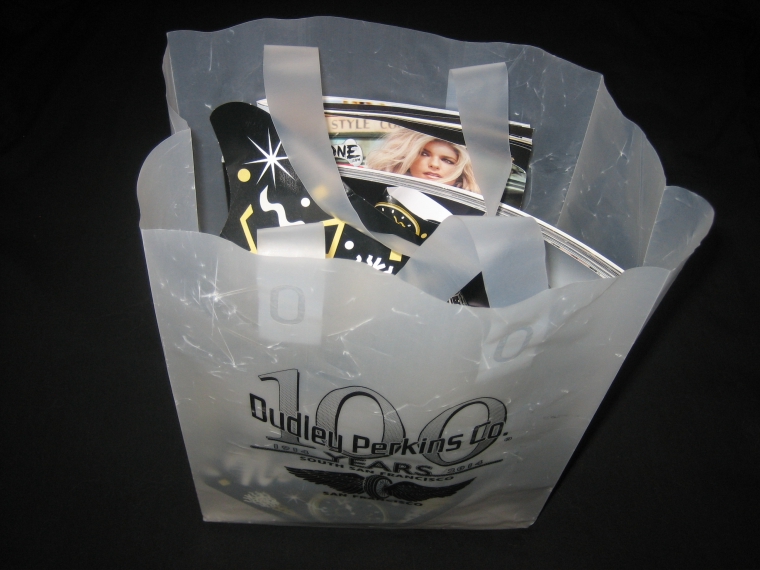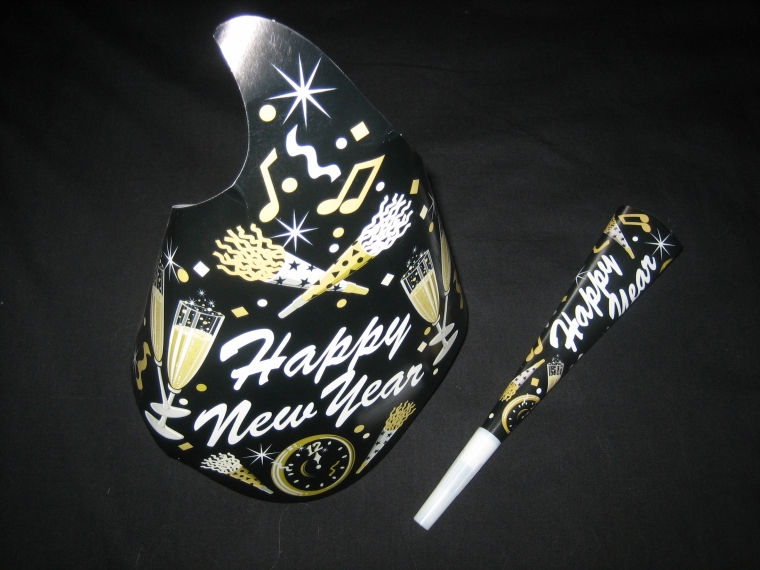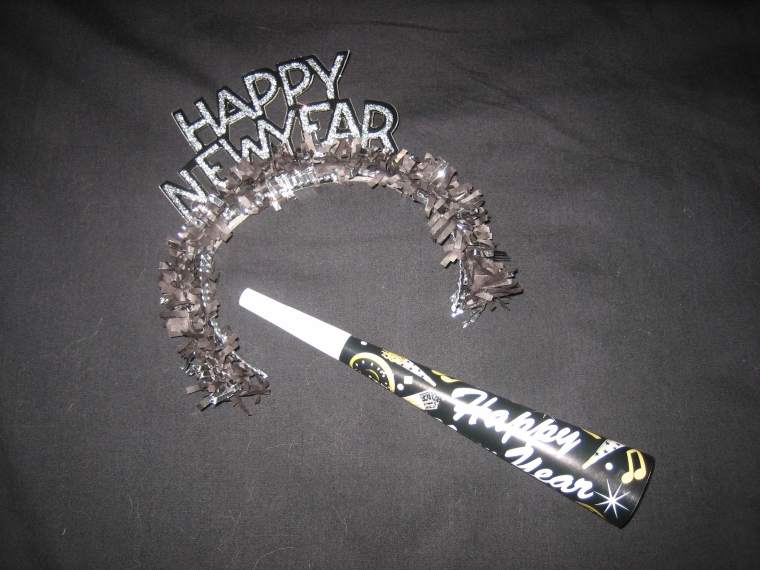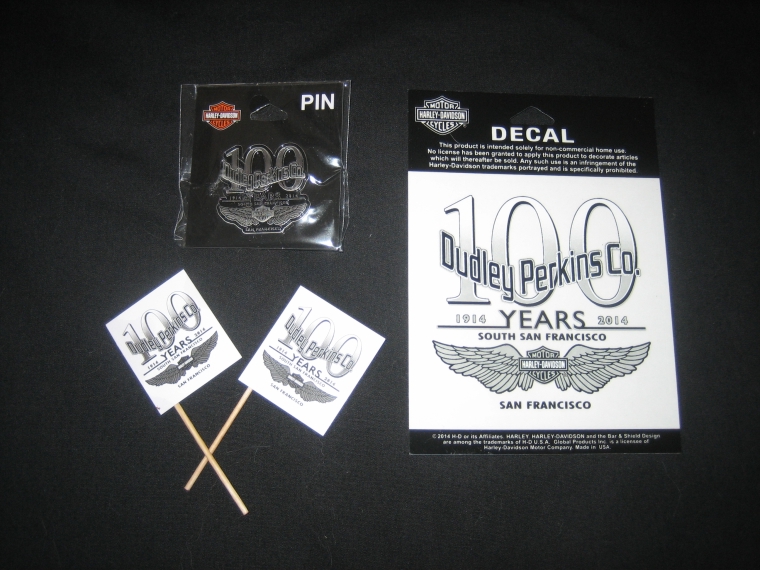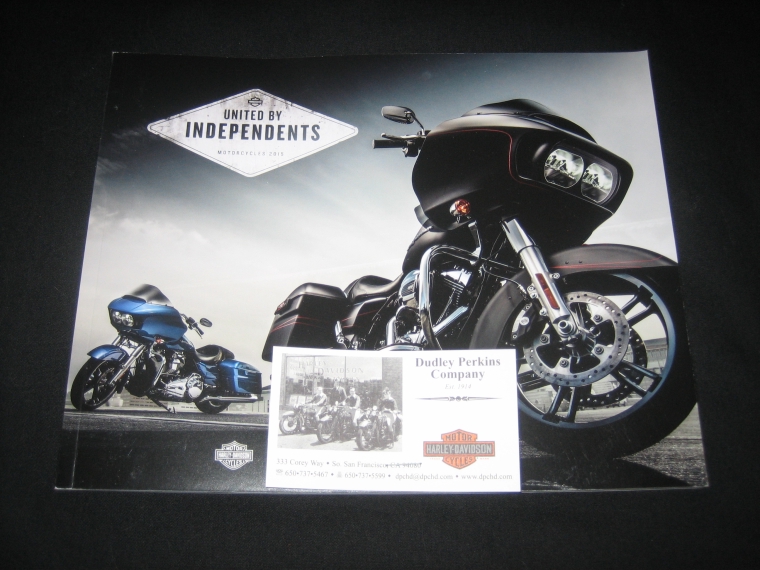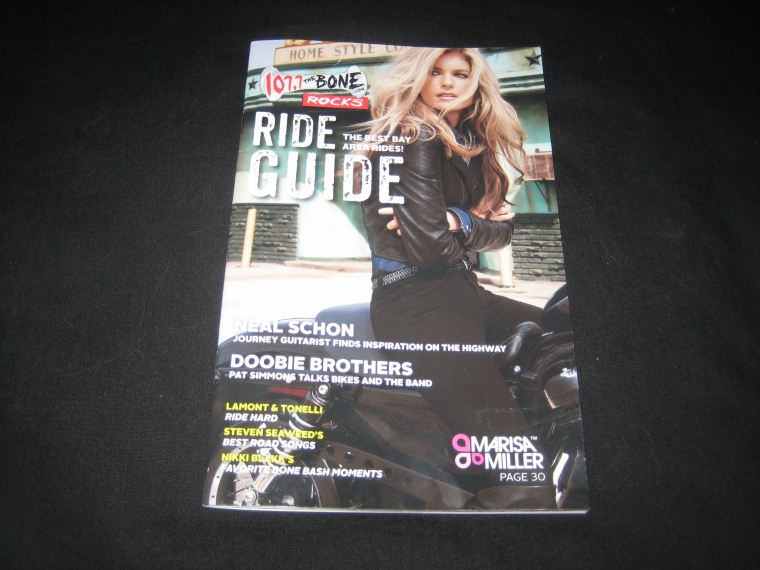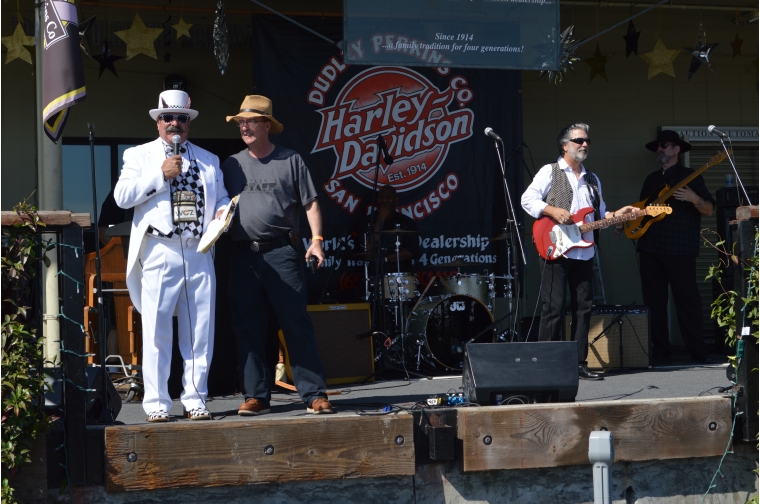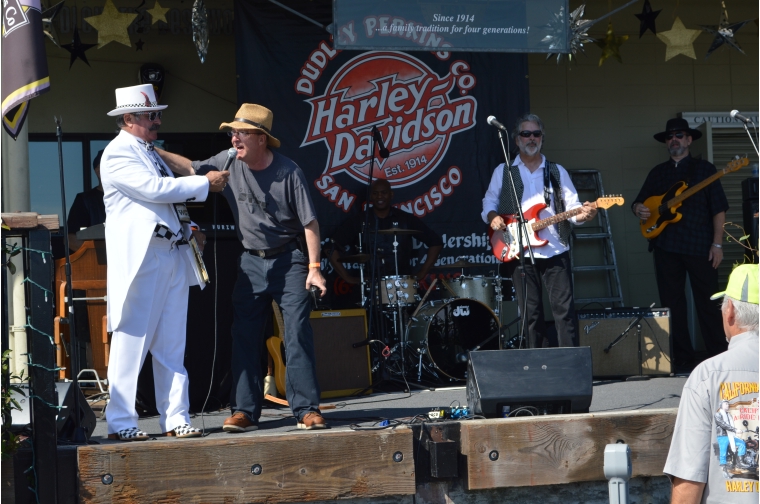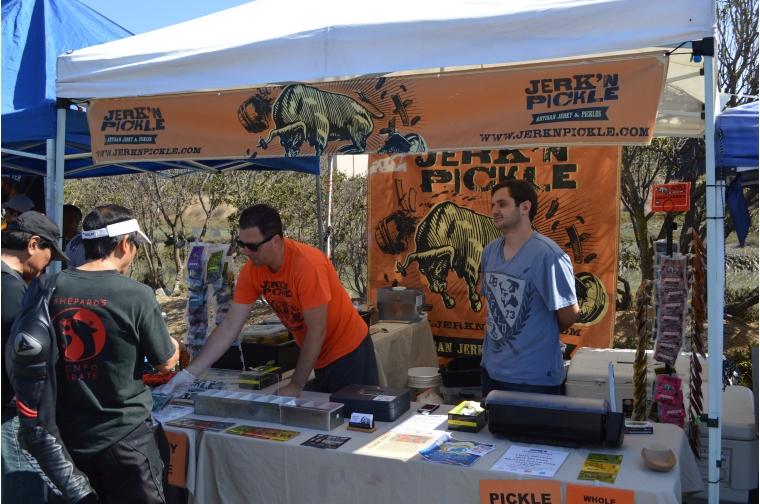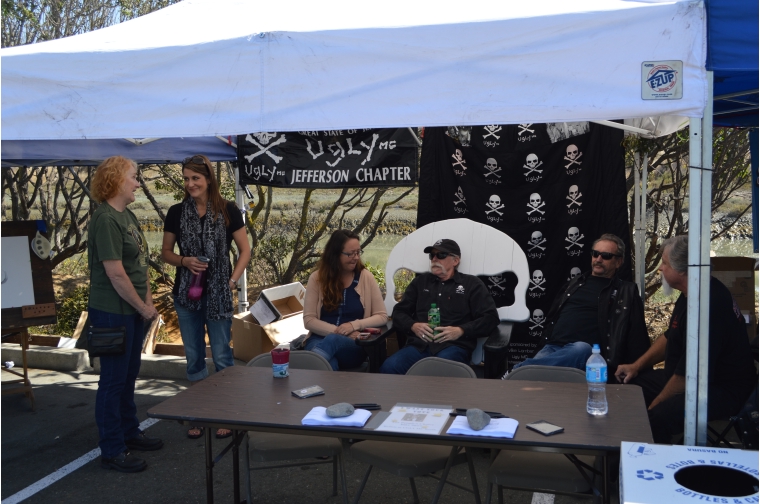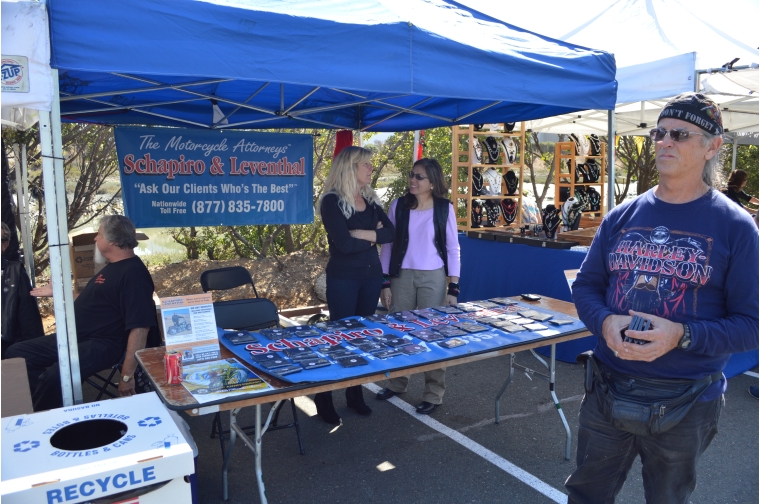 Steve Schapiro, "the motorcycle attorney," up from L.A. ...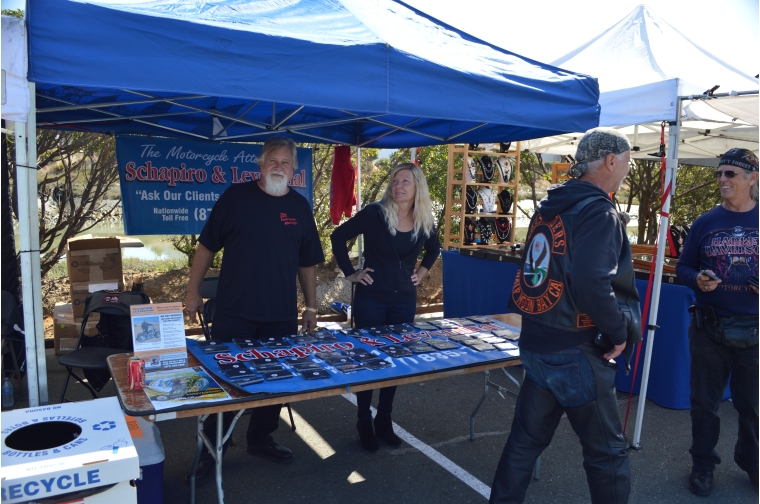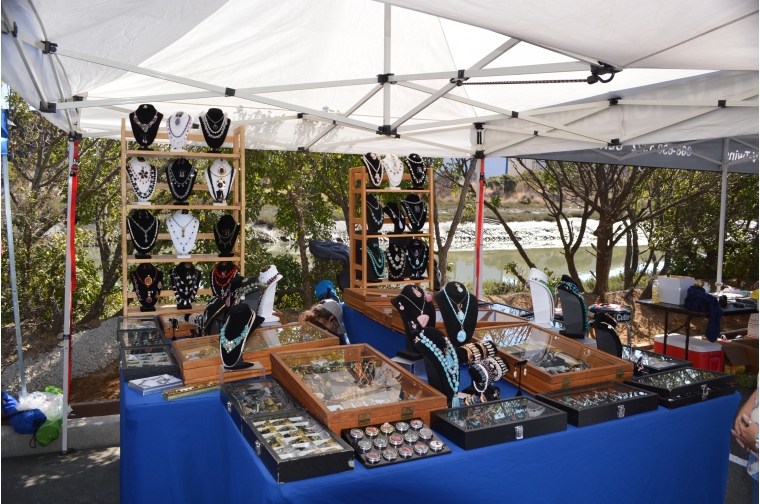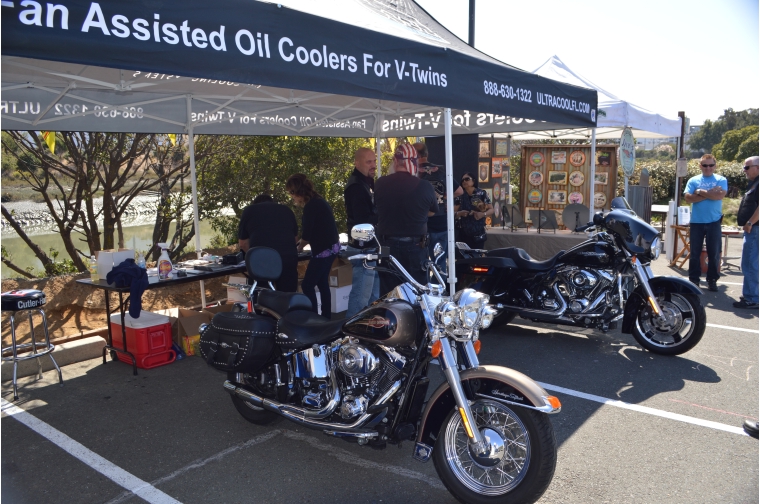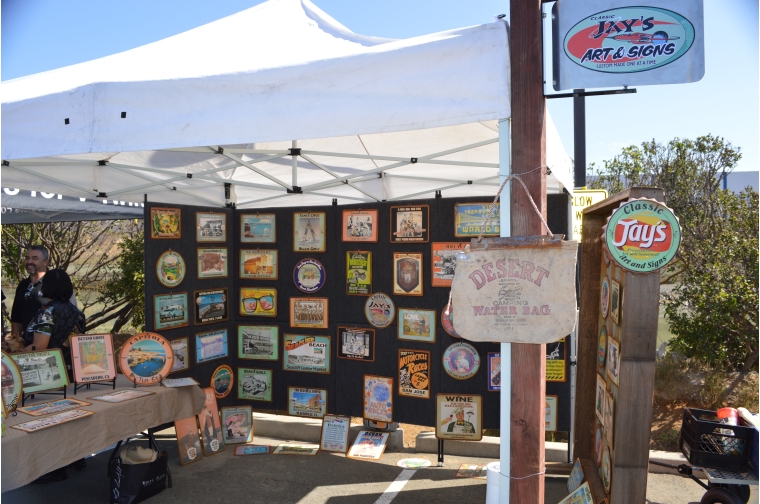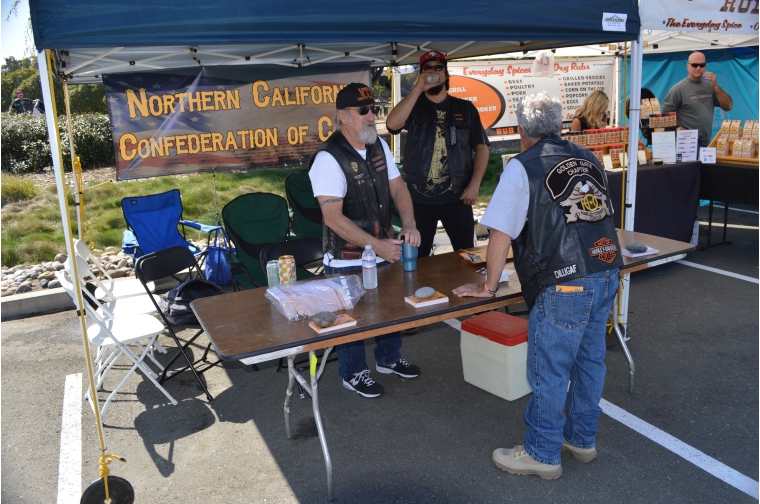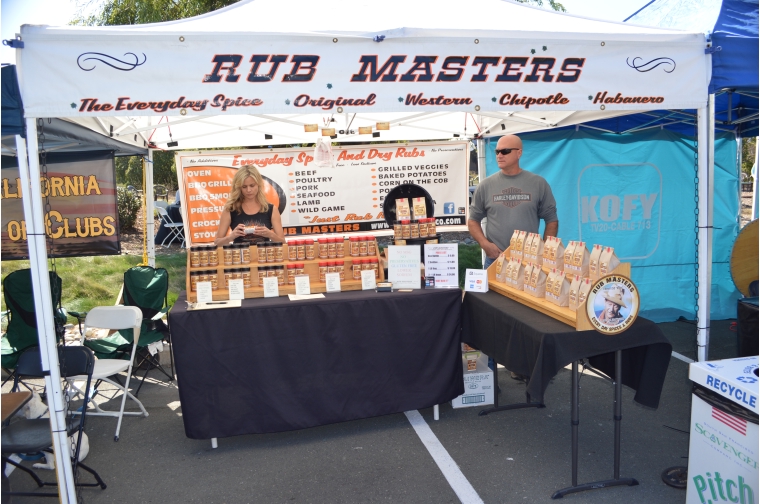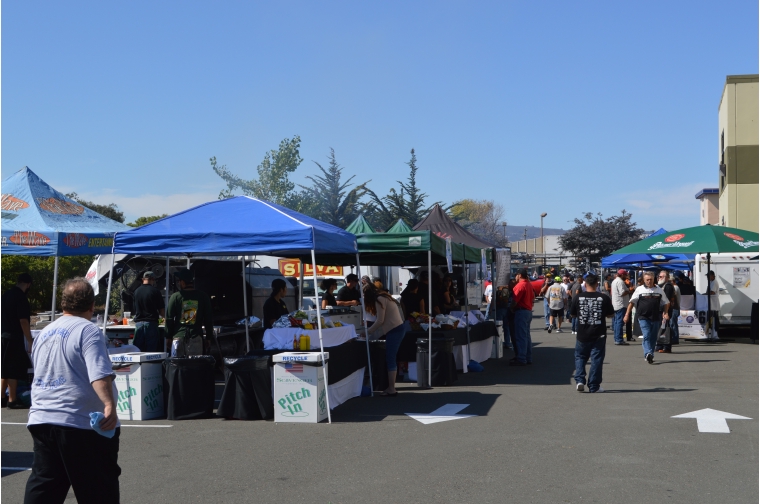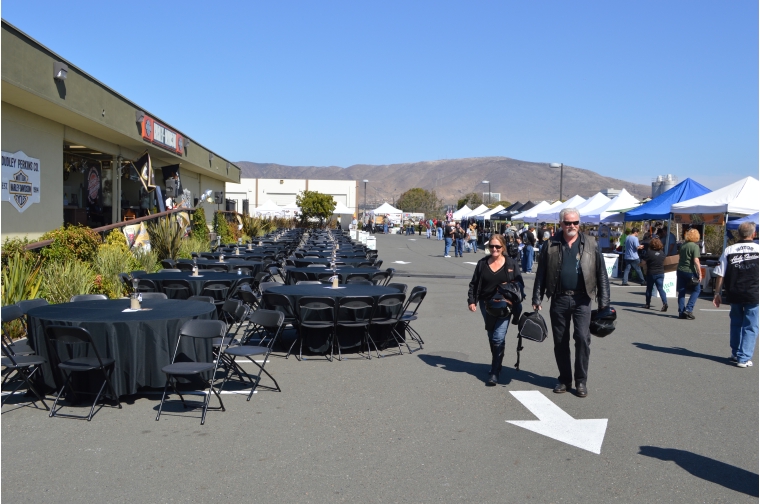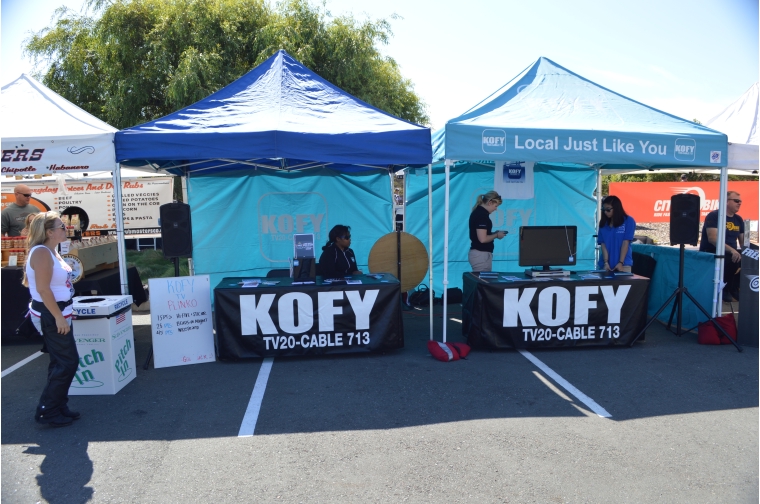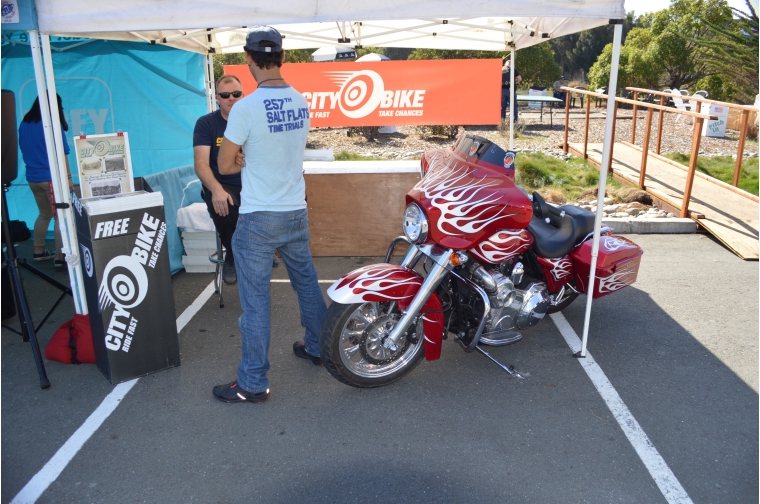 This was cool... a bridge across the (dry) creek to an area by the river with decorations,
tables (with black cloths and umbrellas), chairs, botchi ball, horse shoes, ping pong...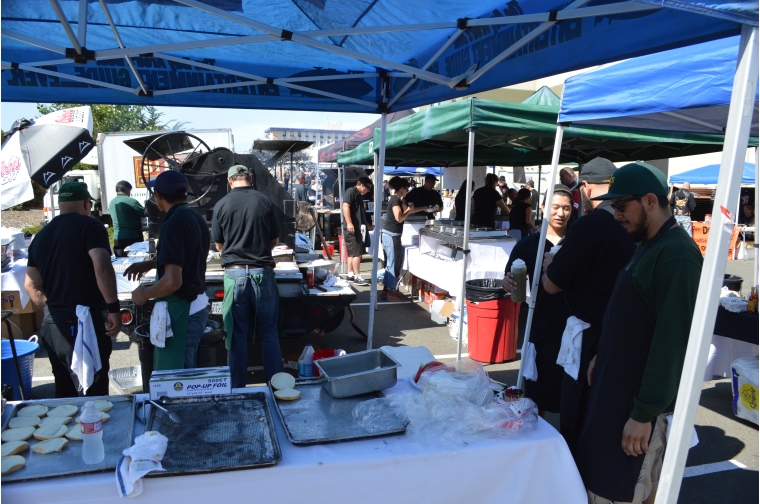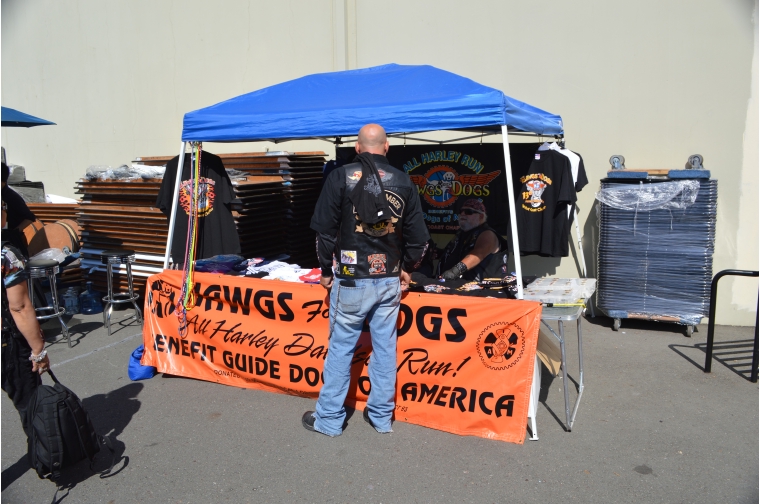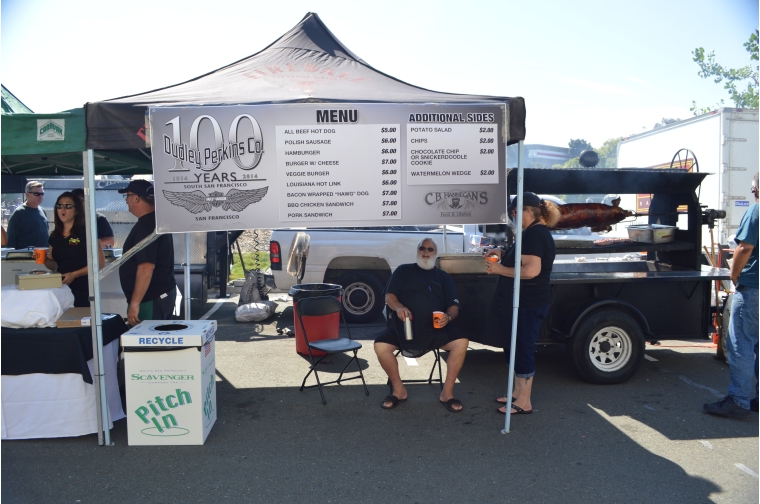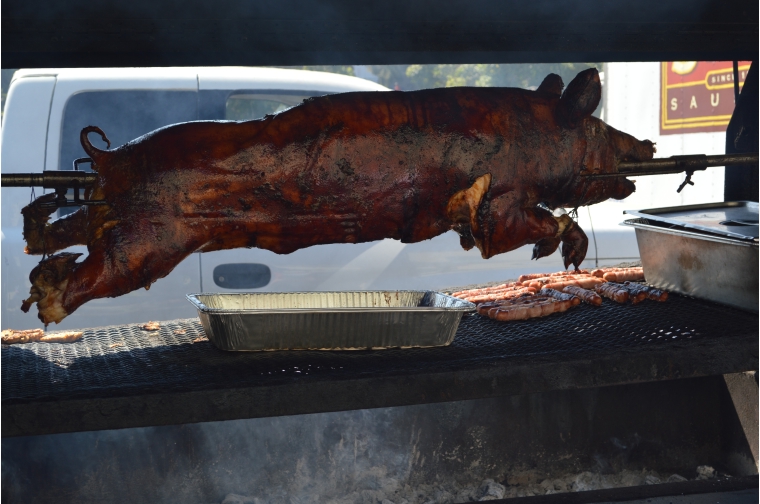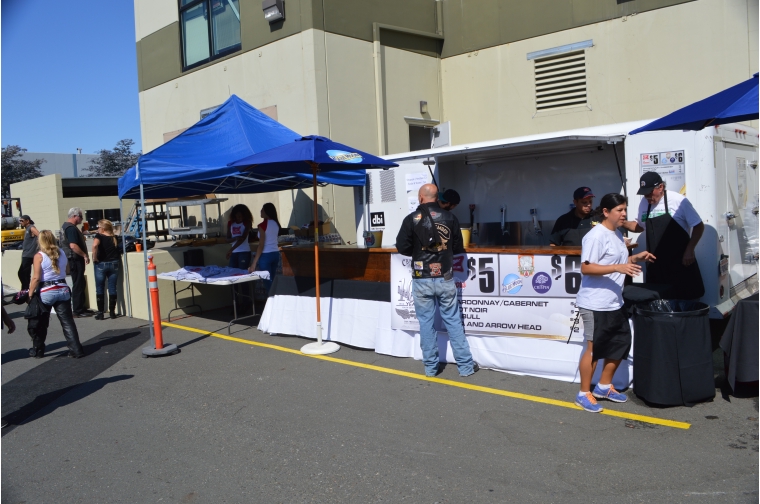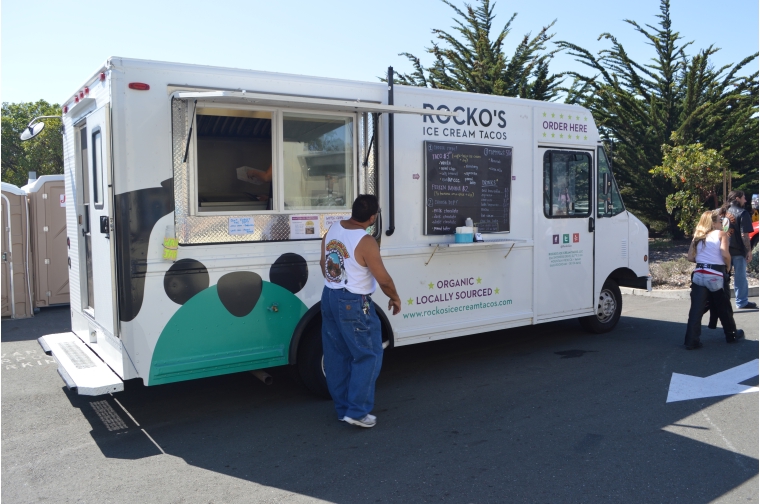 These girls are happy to be here...
Now, on with the show... the bike show that is...