Place cursor over picture, click to enlarge,
then click-and-drag to move, use arrow keys for previous/next



view all the pictures... click here
viewing The Raz Report...click here
view the pictures on Mid-Cal Cycle's website... click here

The Raz Report: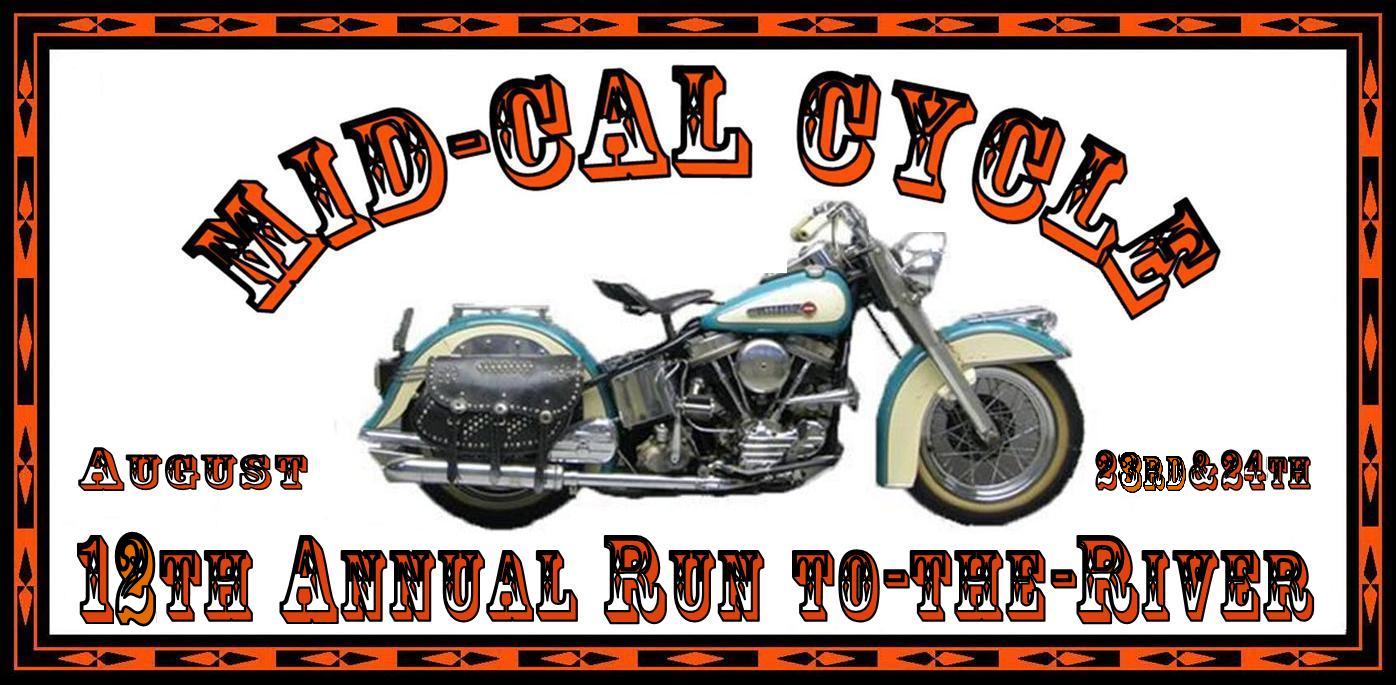 The Mid-Cal Cycle 12th Annual Run returned "to the river" again this year - the Feather River that is, the destination being the Belden Town Resort. Riding east from Oroville on CA-70 you soon find yourself riding through the Feather River Canyon next to the Feather River and the Union Pacific rail road tracks. The highway crosses the river over old bridges, goes through several tunnels, and even passes under a PG&E power plant that is built across and over the highway - a very scenic ride!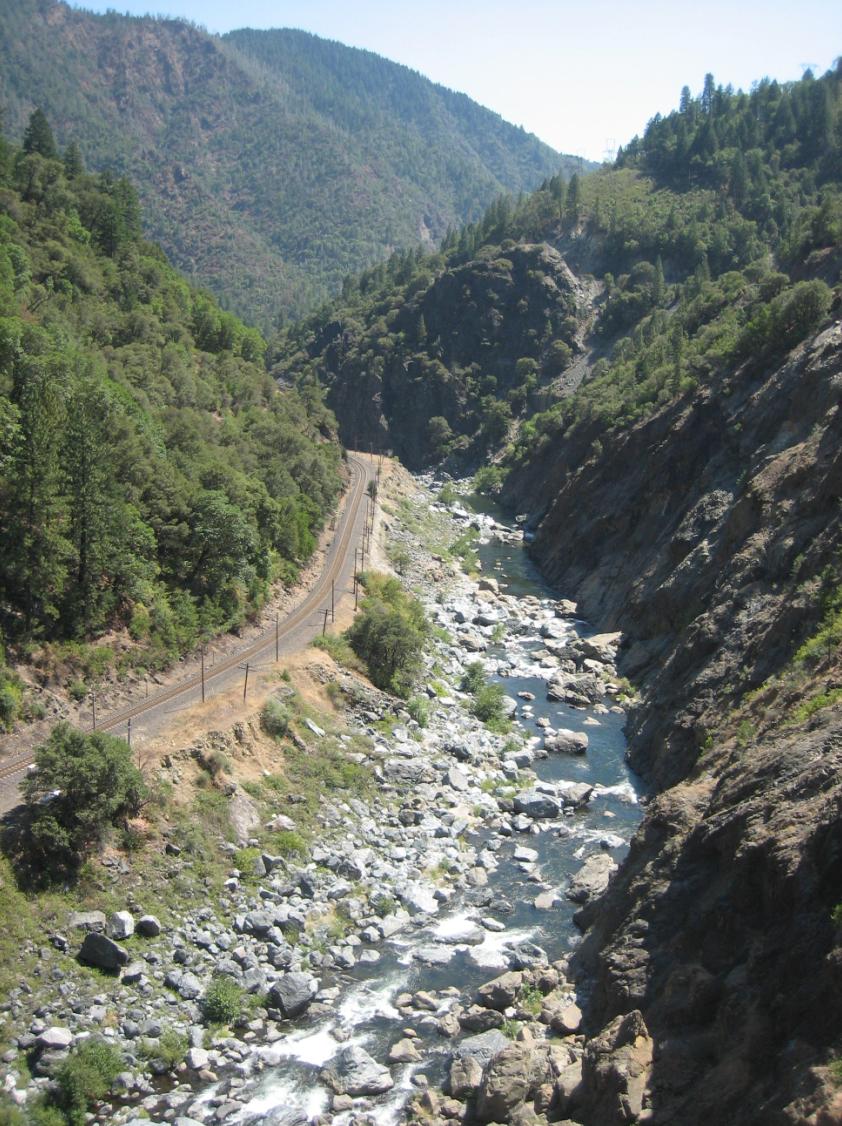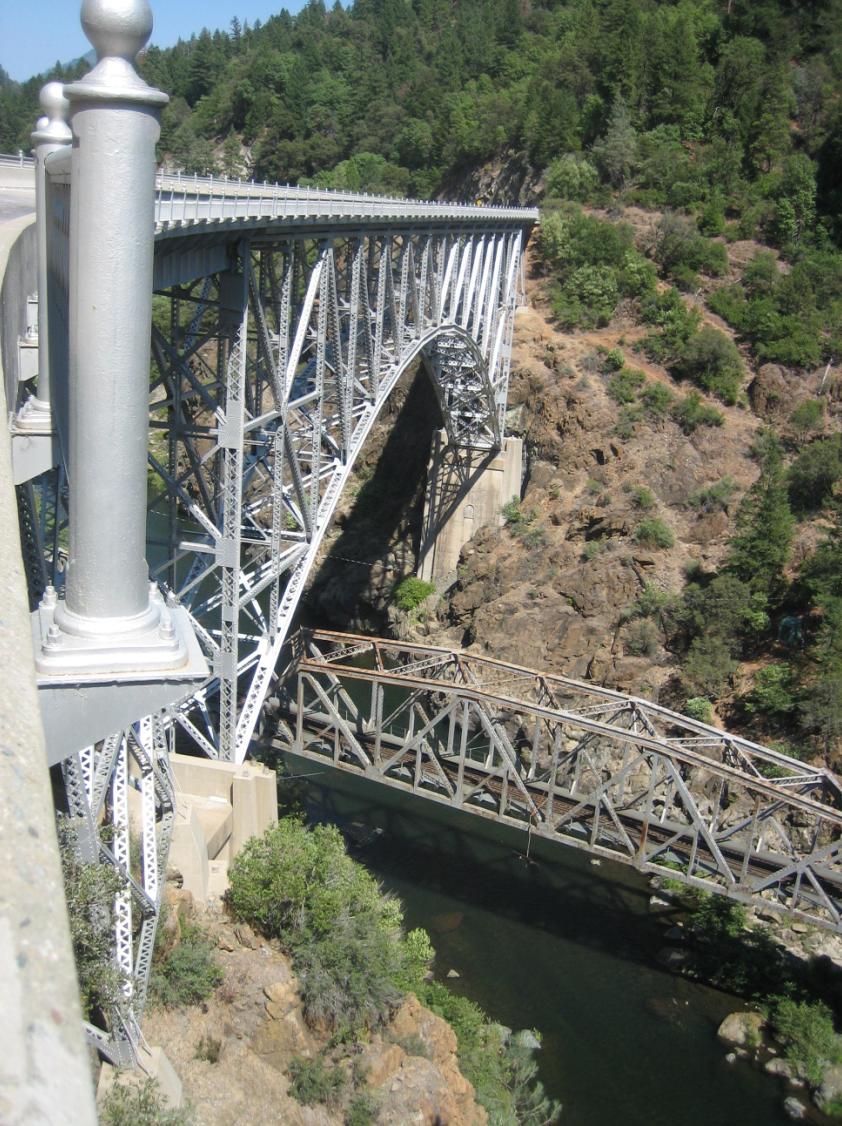 You could blow right by Belden Town, especially at night, but, about 50 miles east of Oroville is the Belden Rest Area, so, slow down when you see the "Rest Area 1 Mile" sign. The Belden Rest Area is on the left side of the highway and is immediately followed by a bridge over Yellow Creek, at the end of which is your right turn to cross the one-lane bridge into Belden Town. Also, during the day, look for a tan pipe coming down the face of the mountain at Yellow Creek like a giant sippy straw to know where to turn.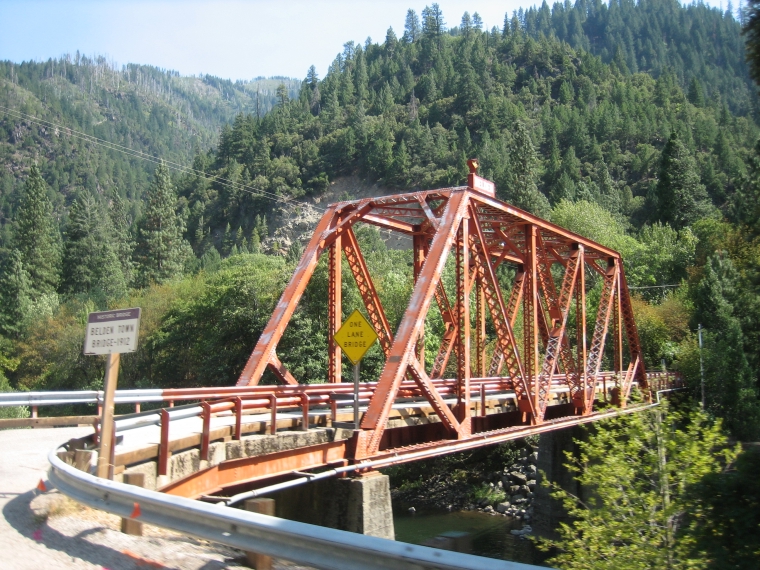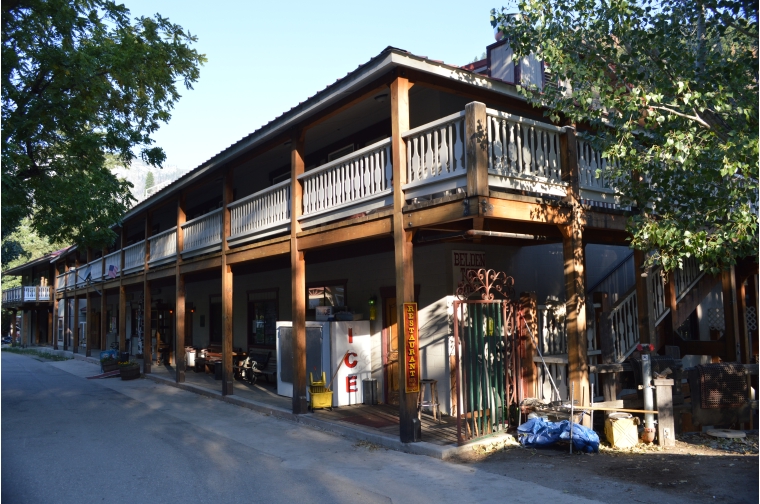 Belden Town has been a thriving townshhip since the early 1900's and is a popular resort for Bay Area fishermen. The resort has modern hotel rooms, cabins, RV hook-ups, camp sites, a restaurant (with good grub) and a full service bar. Some riders arrived early, for example Bruce arrived on Wednesday and brought all the equipment and supplies for the BBQ, Sharon and I arrived on Thursday in order to take a ride through Lassen National Park on Friday, Steve and Martha and Randall and Dani arrived Friday night in order to take a ride Saturday morning over to Quincy.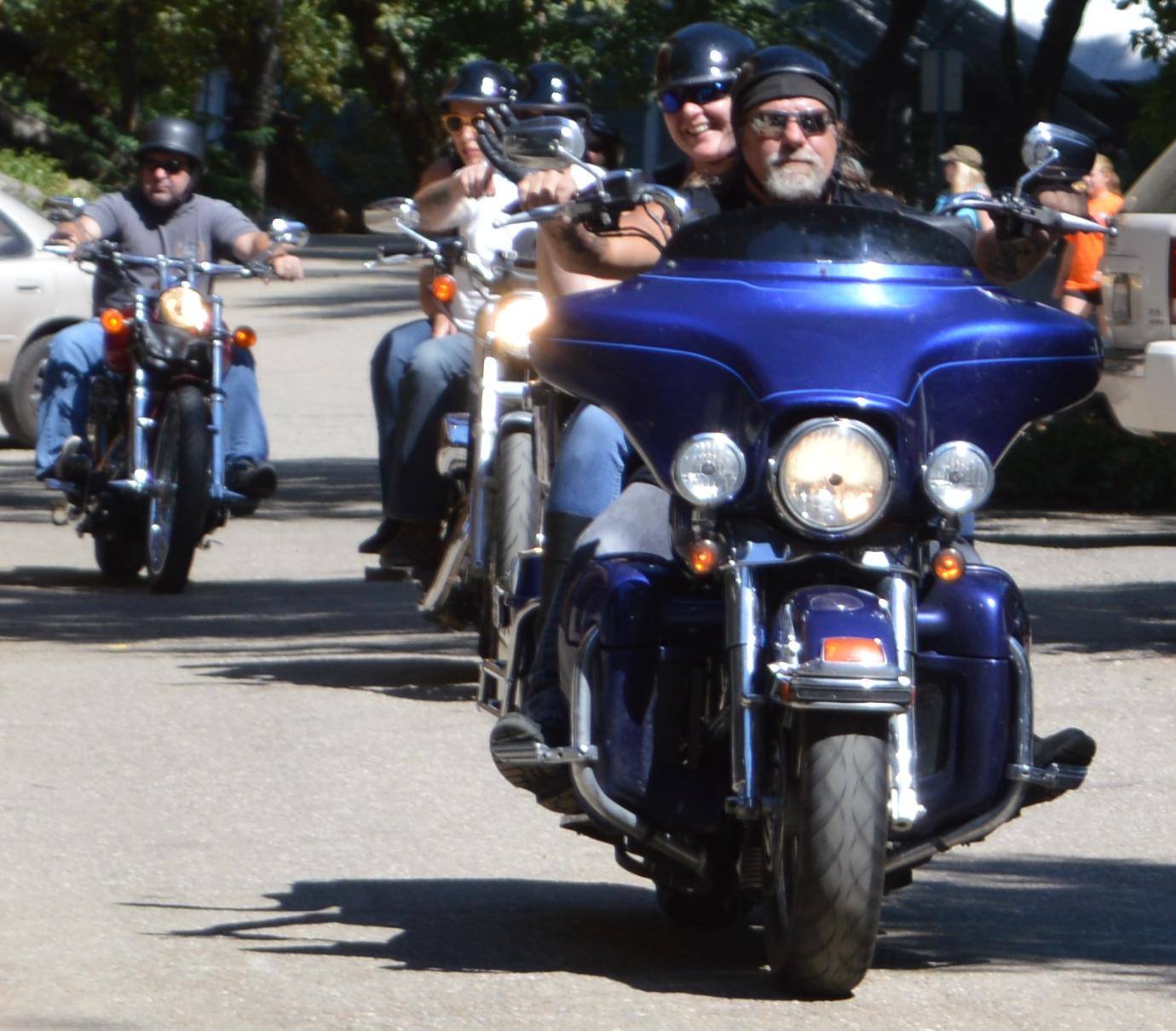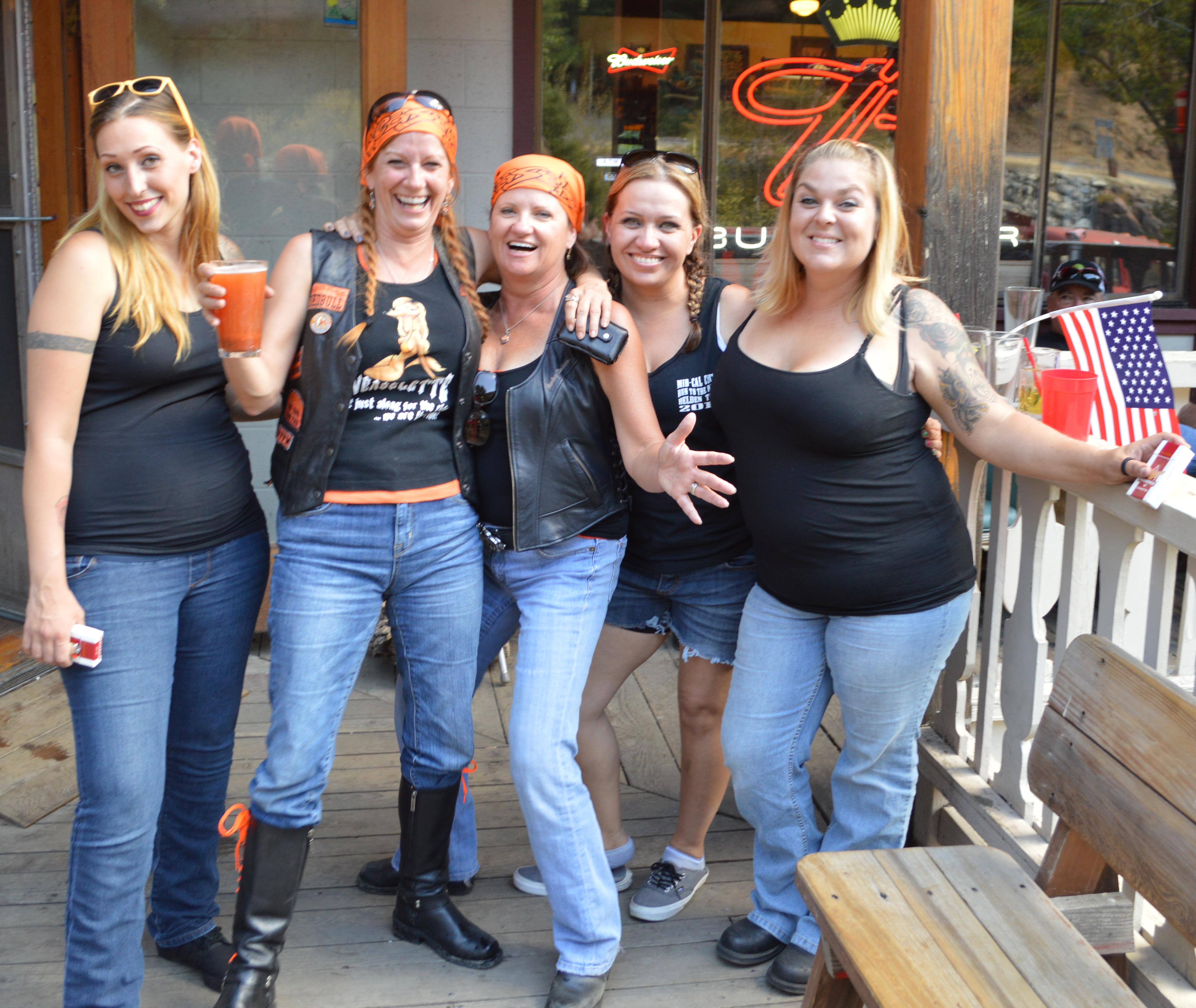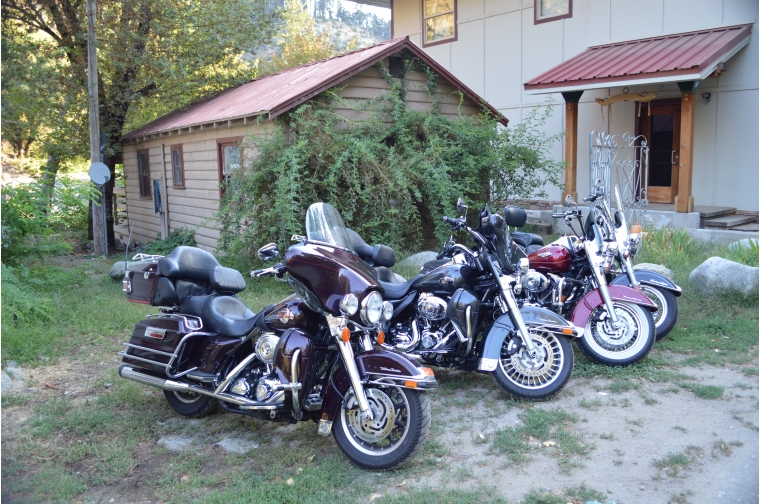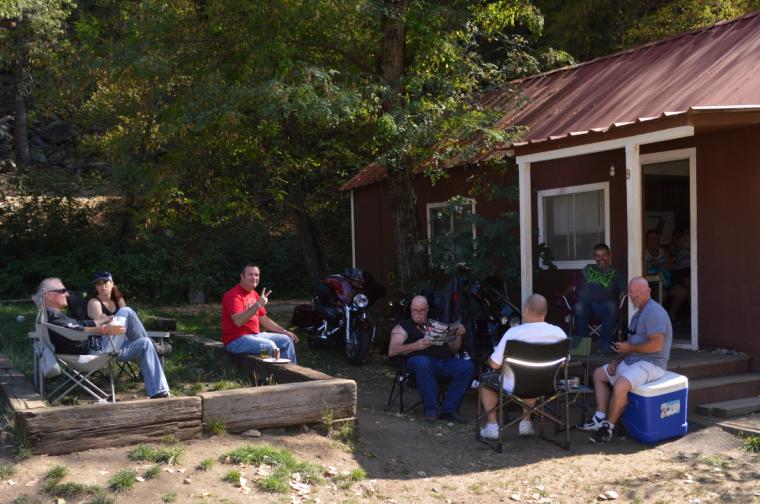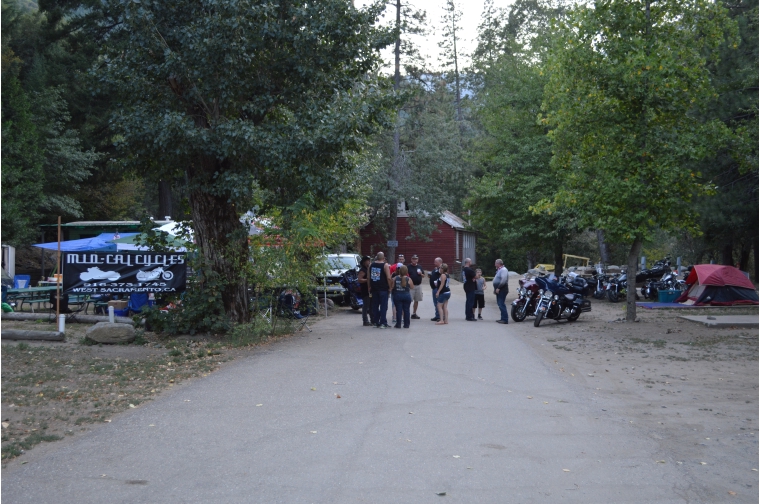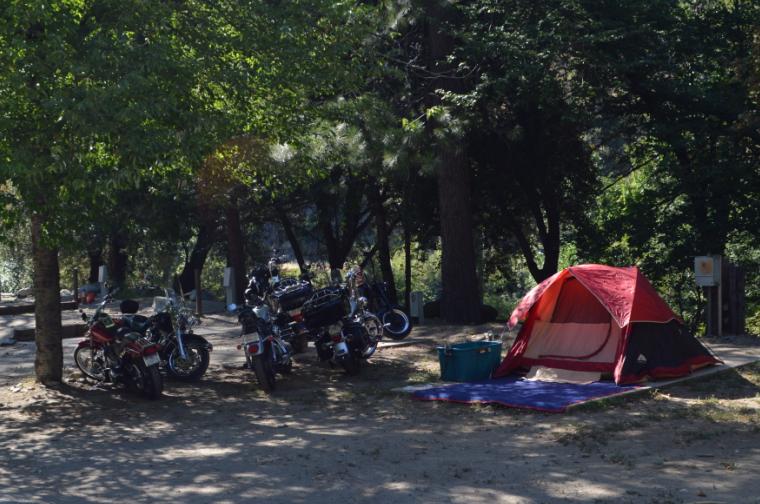 Robert led the main group of riders and arrived Saturday about 2'ish. It was interesting to see that there were only a couple of tents - almost everyone had a room or cabin for the weekend - are we all getting that old and soft?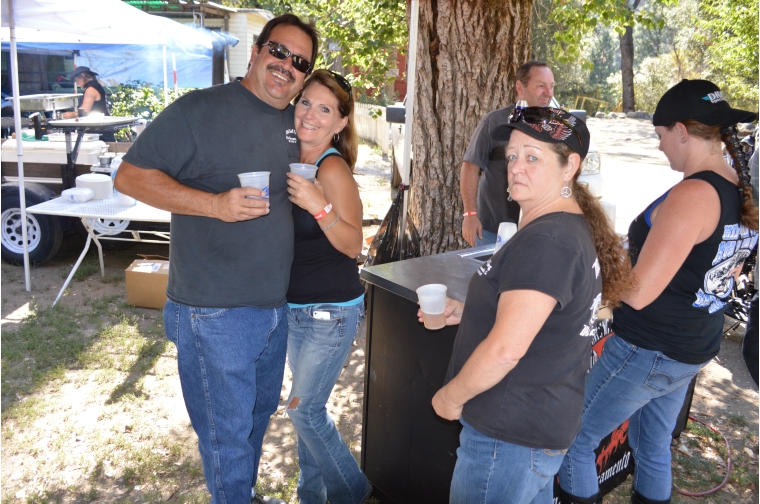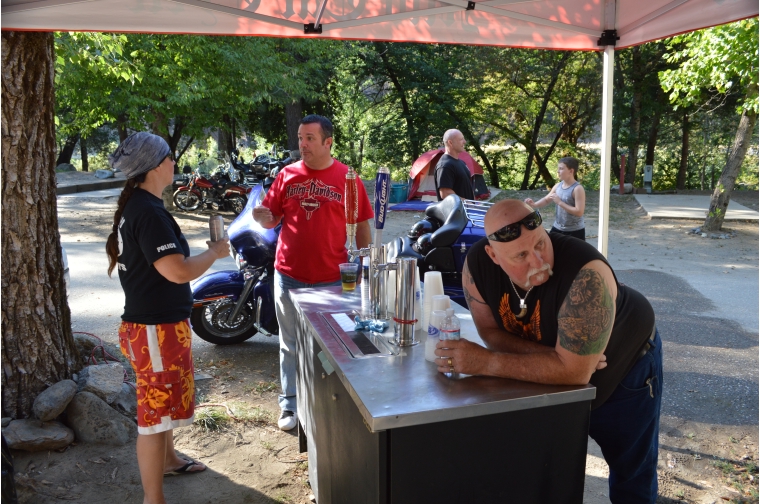 Dinner was tender smoked and peppered just right tri-tip sandwich, potato salad, macaroni salad, Lori's great bean salad, cowboy beans, corn with peppers and stuff, marinated zuccini, and, there was plenty... if you went hungry then it was your own fault!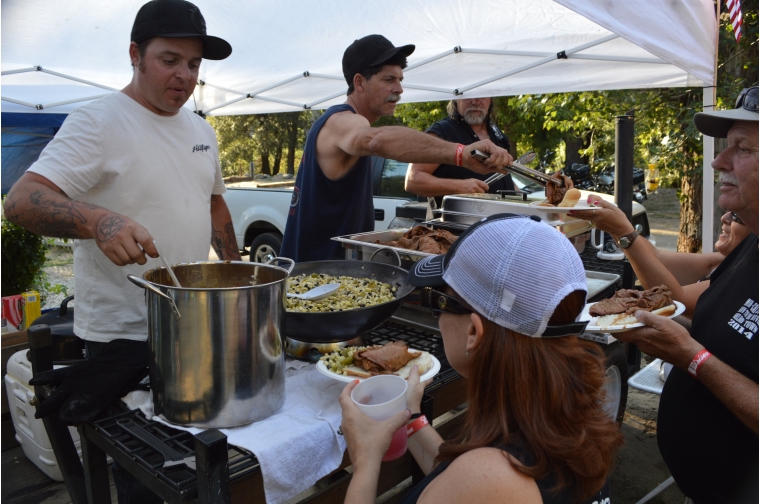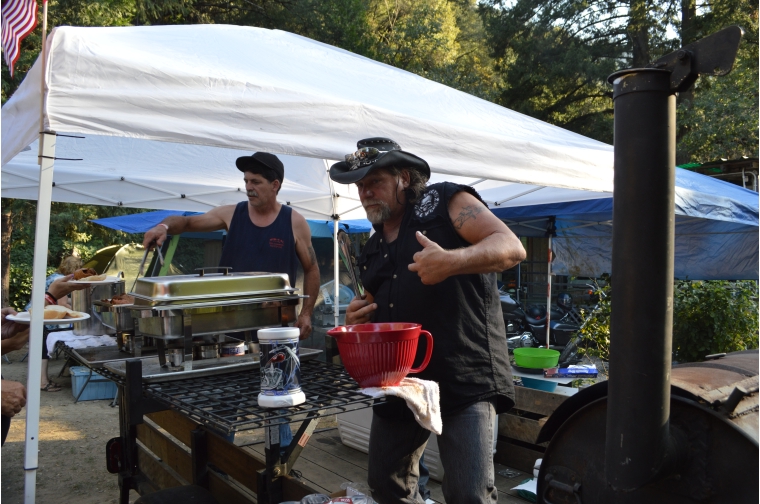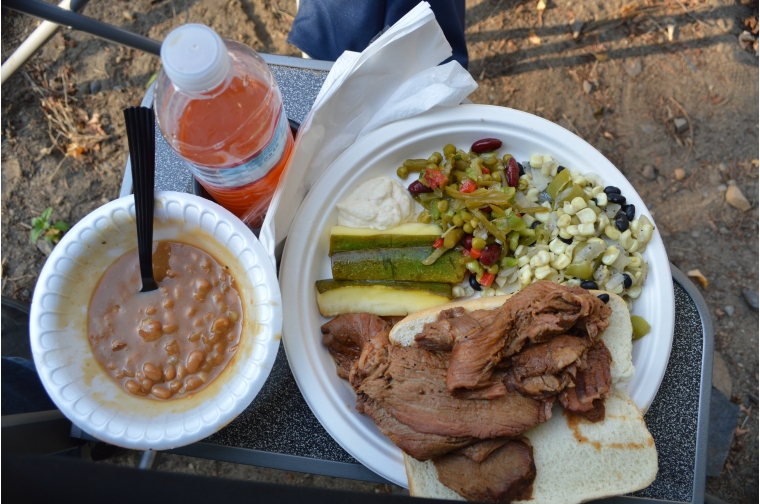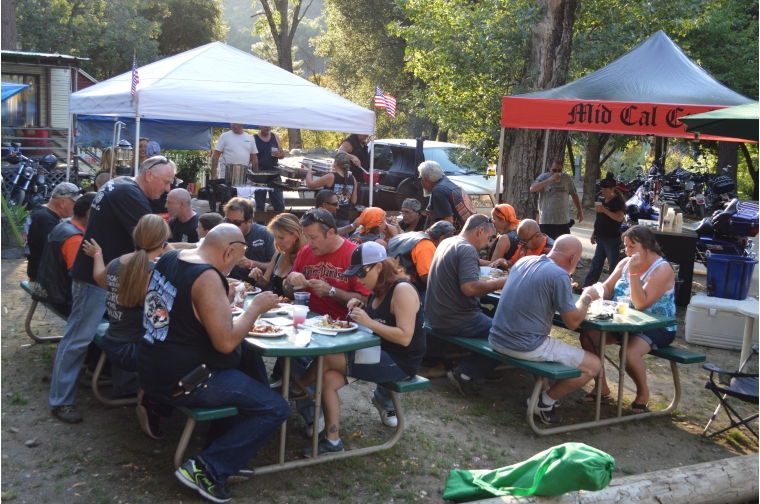 This year there were three drawings: 1) Mid-Cal Cycle supplied raffle prizes awarded by the run ticket stubs (a lot of good stuff), and, 2) a liter bottle of Black Lable Jack Daniel's Old No. 7, and, 3) a 50/50 by additionally purchased RED 50/50 tickets. Raffle prizes included jump starter kits, do-rags, and a variety of Harley trademarked products. The bottle of JD came with a caveat, the JD was for everyone to share, winner only gets the first tug, and, Dani won AGAIN this year. The 50/50 was just for the customers, i.e., it was not 50% for the customers and 50% for the shop, so, there were two drawings: one for each half of the money collected from 50/50 ticket sales and that turned out to be $169 for each of two lucky riders! The rest of the evening was spent mostly talking with old friends and making new friends.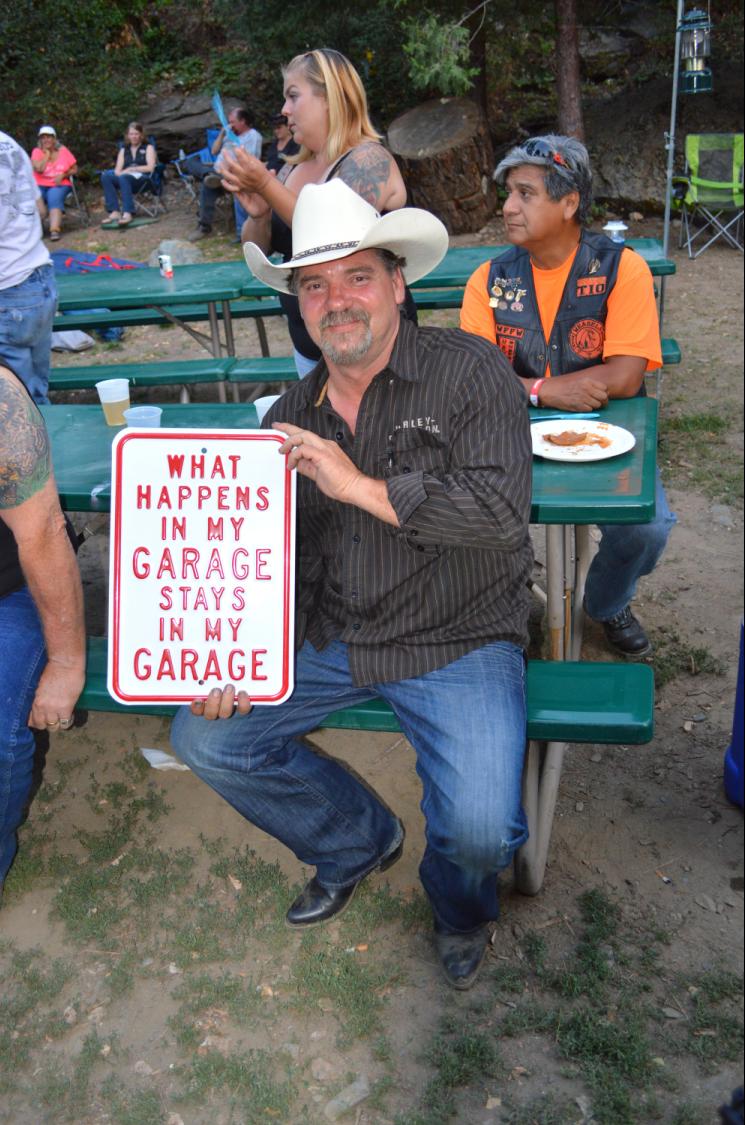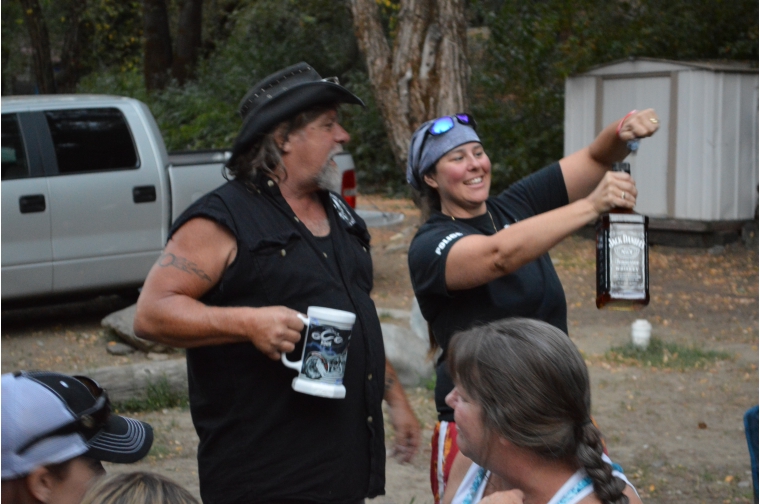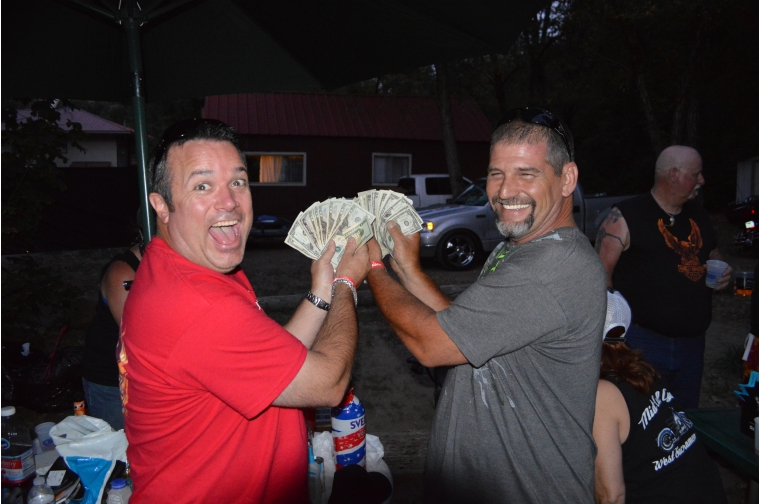 Sunday morning it was breakfast at the lodge then back down the Feather River Canyon - what a GREAT RIDE!!!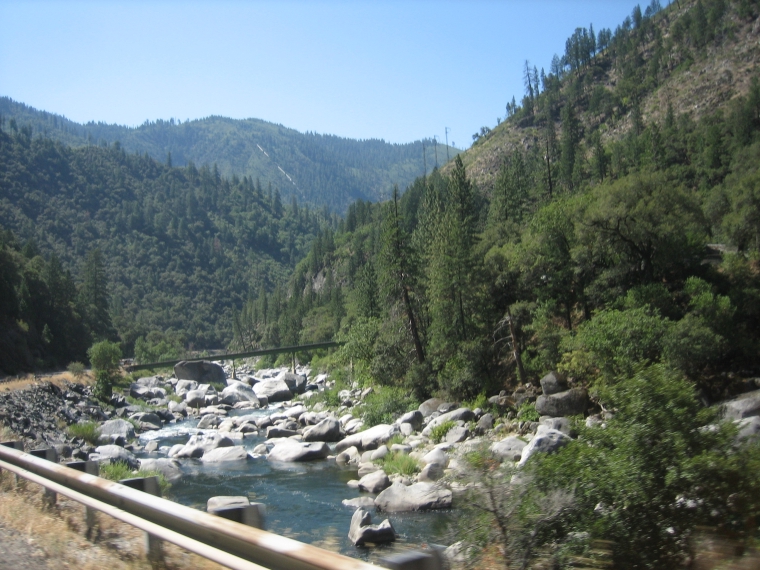 Article and photos contributed by Russell "Raz" Holder

KNUCKLEHEADS FOREVER!

Would you like to know more?
Additional pictures on Mid-Cal Cycle's website, www.mid-calcycle.com.