Place cursor over picture, click to enlarge,
then click-and-drag to move, use arrow keys for previous/next



click here to view all the pictures
click here to view The Raz Report
click here to view the pictures on Mid-Cal Cycle's website

The Raz Report: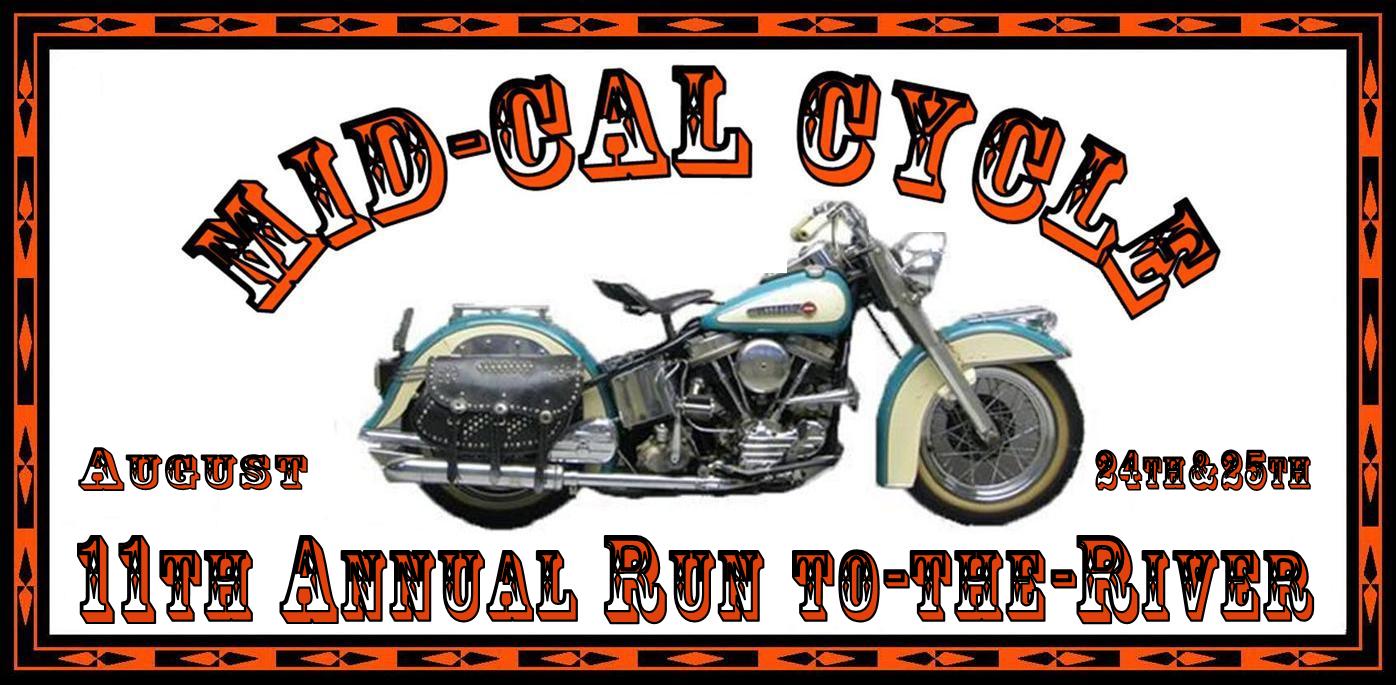 Mid-Cal Cycle is a mellow laid-back motorcycle shop born out of necessity. Let me explain... Bruce and Robert started D.Y.L., a truck tractor and trailer service company, in 1994. Bruce and Robert also ride. Bruce and Robert worked on their own motorcycles. As time went by, their friends would come by and ask them to work on their motorcycles too. Now Bruce and Robert are working on their own motorcycles, and, on the motorcycles of their friends. Their friends told their friends and soon their friends' friends would come by and ask them to work on their motorcycles too, and soon the work on motorcycles was significantly cutting into the truck repair business, so, the only thing to do was start a motorcycle service business, and thus Mid-Cal Cycle was born.

One day as the end of summer of 2003 approached Robert said "Fuck it all, I want to go for a ride" and he and about five of his friends rode some neat roads to the coast and back over a weekend; incidentally, this weekend was Robert's birthday. This became an annual end of summer run and each year the number of riders grew; this year was about 50. The ride is for Mid-Cal Cycle customers and is by invitation; the cost is $25/person and includes Saturday night dinner and raffle - save your numbered ticket stub. Bruce shoves off Friday in a pickup with a trailer loaded with the BBQ, ice chests of grub, and some folks' gear; Saturday morning Robert leads the ride followed by another pickup with a trailer loaded with kegs of beer, fire wood, and some more folks' gear.
This year, instead of riding to the coast, the run followed the scenic Feather River to Belden Town, a location which is central to many other interesting places to ride to, e.g., Lassen, Lake Almanor, Bucks Lake, Reno. The lodge at Belden Town has rooms, cabins, campsites, and RV hookups; and friendly helpful staff, a full bar, a store, and a restaurant - GREAT breakfast!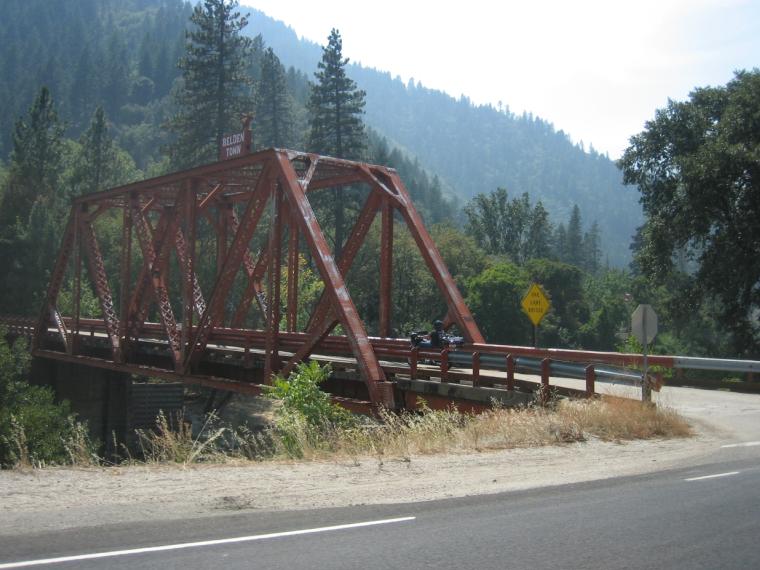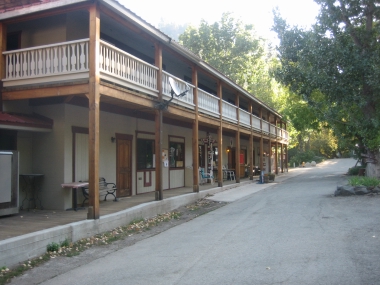 Riders arrived and set up their campsites, some hard core riders with just a fly cover from their bike to the ground, a lot of dome tents, and a few canvas Taj Mahals.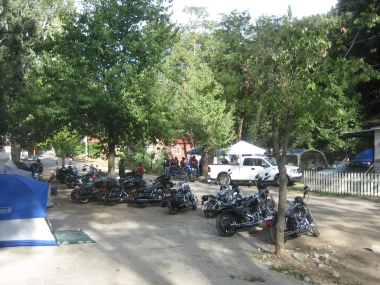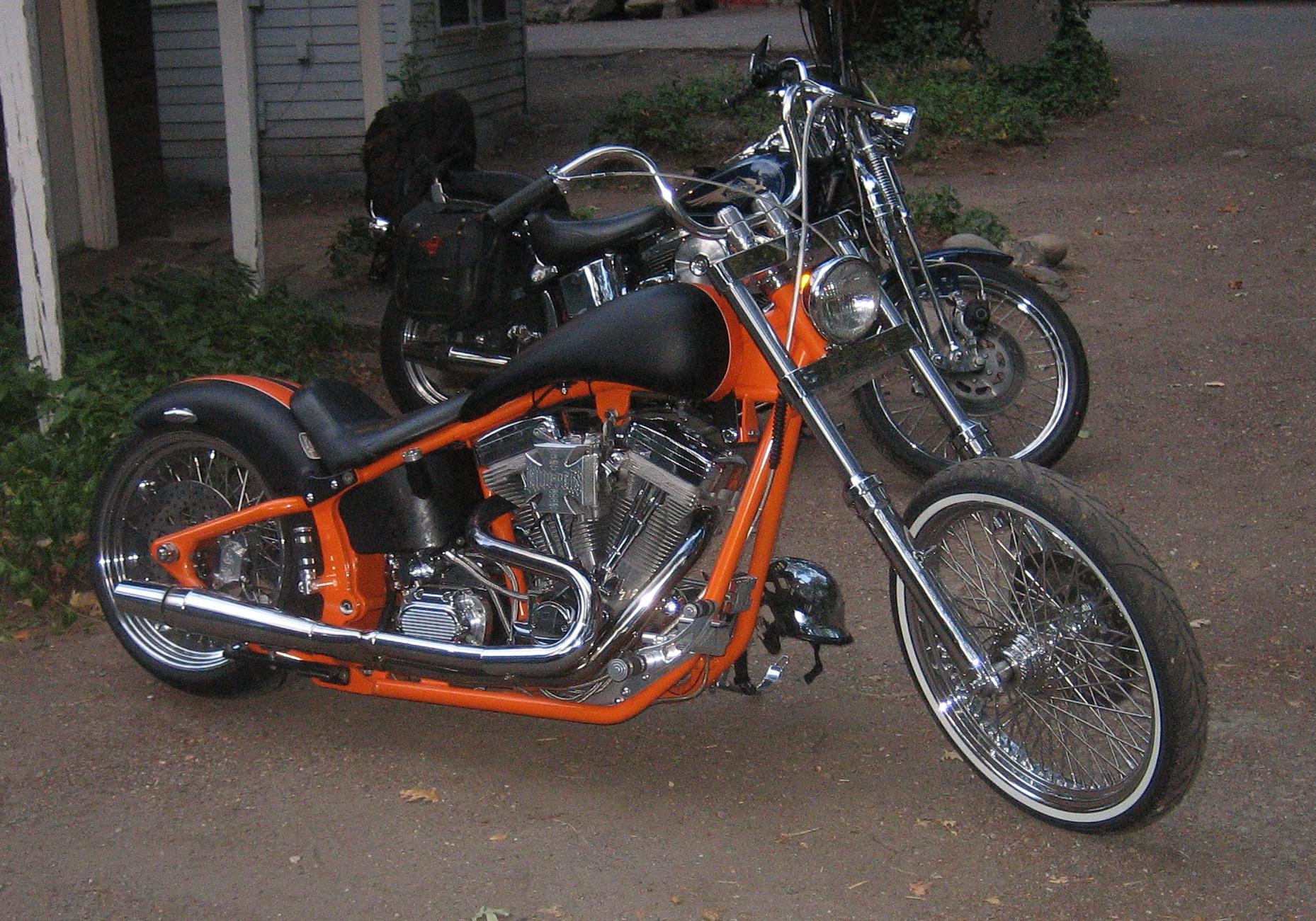 Riders accumulated around the kegerator and visited and bought raffle tickets hile Bruce put the finishing touches on the tri-tips.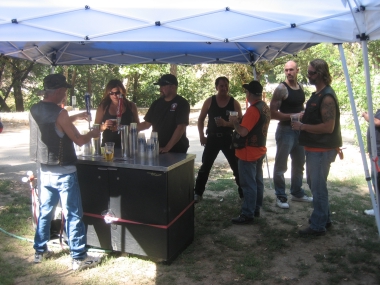 Dinner was smoked and peppered just right tender tri-tip sandwich, potato salad, macaroni salad, Lori's great bean salad, cowboy beans, corn with peppers and stuff, and, there's plenty... if you go hungry then it's your own fault!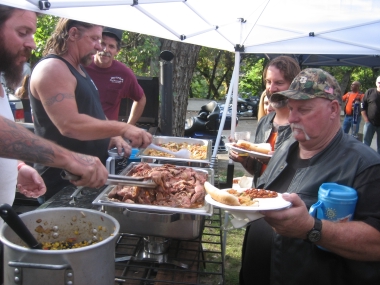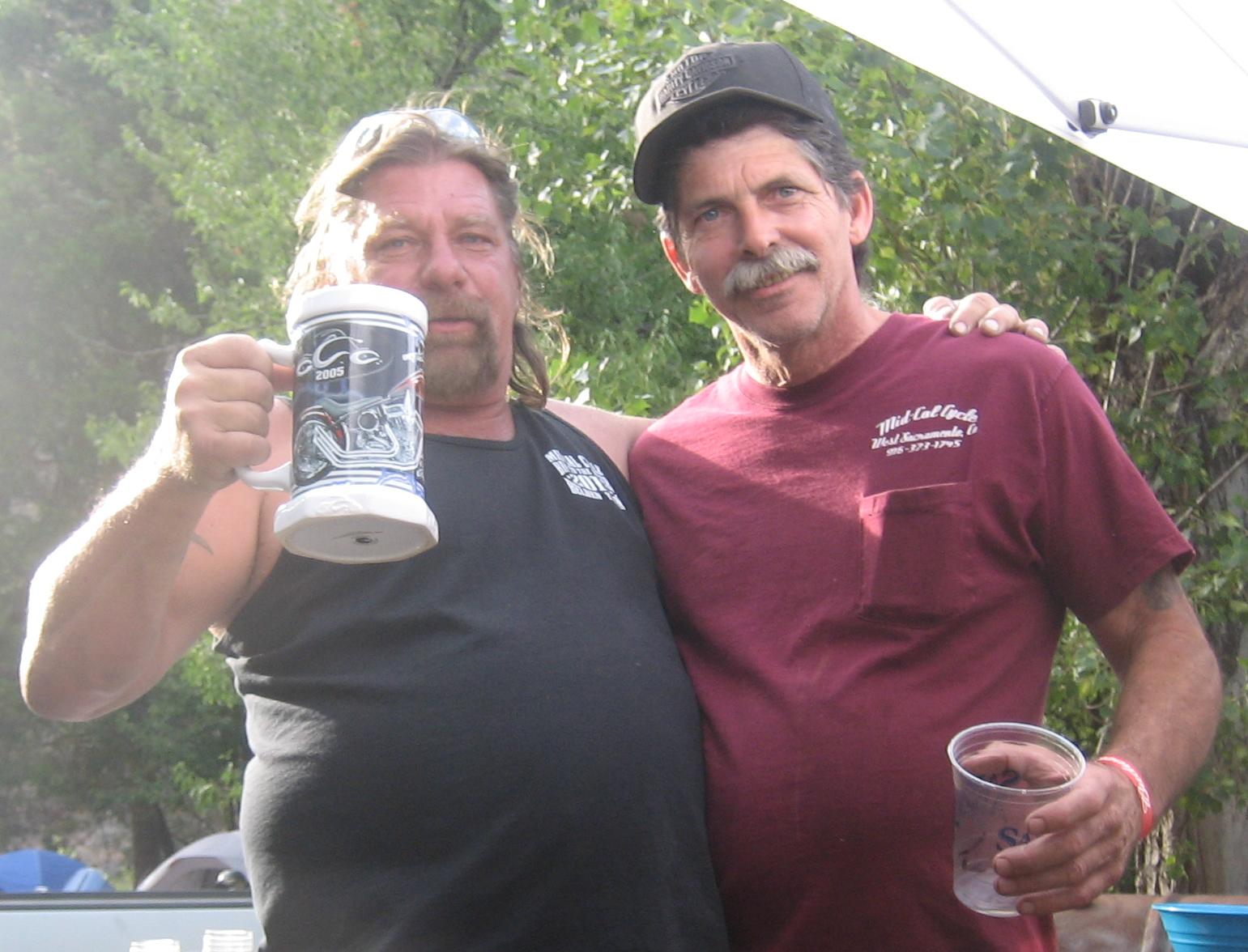 This year there were three drawings: 1) raffle prizes by the run ticket stubs, some raffle prizes donated by business associates, and, 2) and 3) a 50/50 by additionally purchased RED 50/50 tickets. Raffle prizes included battery tenders, do-rags, run shirts, sweat-shirts, etc., and, a liter bottle of JD, with caveat, the JD was for everyone to share, winner only gets the first tug. The 50/50 was just for the customers, so, there were two drawings for one for each half of the money collected from 50/50 ticket sales and that turned out to be about $100 for each of two lucky riders! The rest of the evening was spent mostly talking with old friends and making new friends.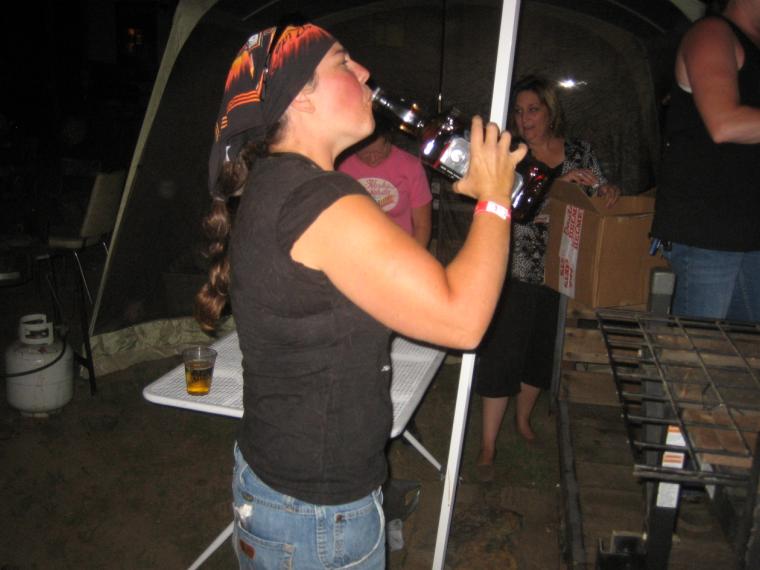 Sunday morning it was breakfast at the lodge then back down the Feather River Canyon - what a GREAT RIDE!!!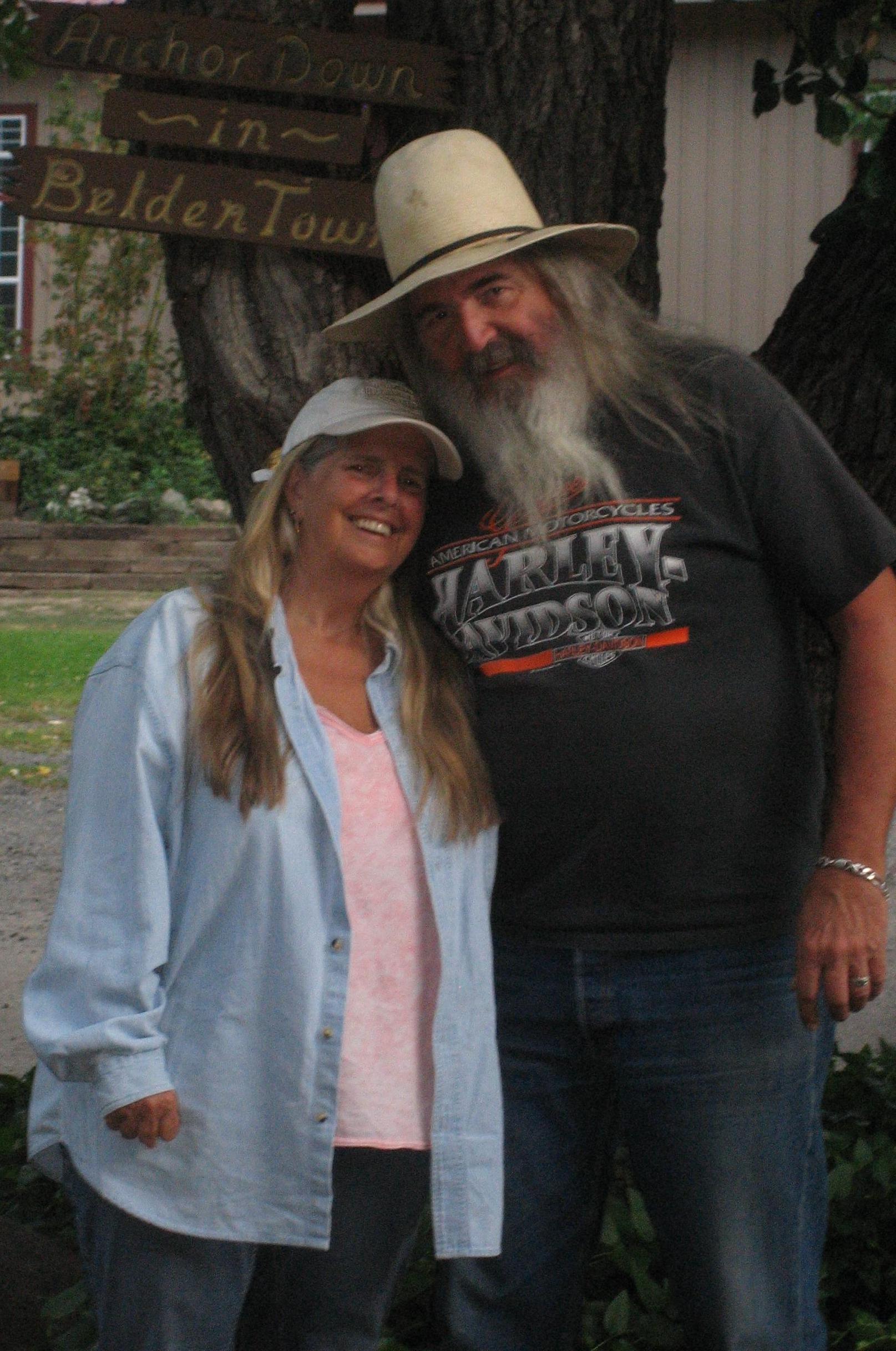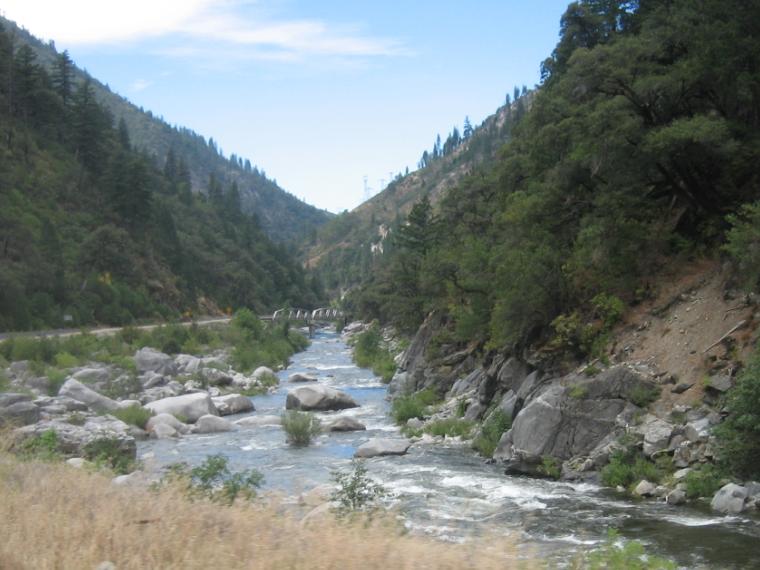 If you were not part of the happy crowd on the Mid-Cal Cycle's Run for the River then you missed two days of great roads, great friends, great food, and great time, but all is not lost, Bruce and Robert are already talking about next year's run-for-the-river, so, put it on your to-do list to go by Mid-Cal Cycle Monday to Friday, 8am to 5pm to see Bruce and Robert.

Article contributed by Russell "Raz" Holder
Photos contributed by Russell "Raz" Holder & Don "Chopper Don" Ogawa
KNUCKLEHEADS FOREVER!

Additional pictures on Mid-Cal Cycle's website, www.mid-calcycle.com (click on photos).