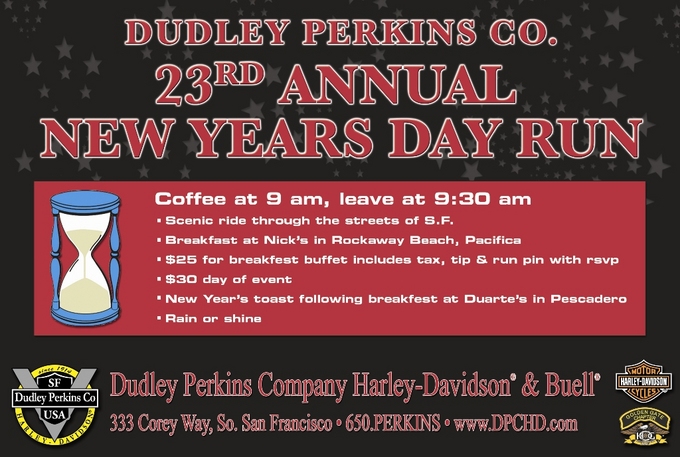 pre-ride reference links:
Dudley Perkins Harley-Davidson: www.dpchd.com
Nick's Restaurant: www.nicksrestaurant.net
Duarte's Tavern: www.duartestavern.com
Alices's Restaurant: www.alicesrestaurant.com
maps: DPCHD->Nick's, Nicks->Duartes, Pescadero->LaHonda, printable

and, the ride:
viewing THE RAZ REPORT
view pictures from West Sac to Dudley Perkins H-D
view pictures from Dudley Perkins H-D to Nick's
view pictures from Nick's to Duarte's
view pictures from Duarte's to Alice's...





THE RAZ REPORT:
Dudley's 32nd Annual New Year's Day Run
"The Best Ride of the Year!"
~ January 1st, 2013 ~
Prepared for publication in the February 2013 issue of
Thunder Roads Magazine NorCal



The morning was about forty degrees and clear at 7am when eight riders left Eppies in West Sacramento headed for Dudley Perkins Harley-Davidson. We were prepared to ride "reasonably and prudently" in order to be to the dealership by 9am for a 9:30 departure time but a half hour lay over at the rest area on I-80 overlooking Vallejo till 8:30am resulted in a "quick" ride west across the bay bridge then south on 101 to Exit 424 where we topped off the push water at a Shell station. Our group of eight riders on 6 motors arrived at the dealership by 9:25 where the parking lot was already full and bikes lined the cul-de-sac and street. We had just enough time to verify our breakfast reservations and pick up our run pins before the run to Nick's in Pacifica for breakfast departed, and, in fact, as we were walking into the dealership there was a large group of bikes already heading out! Turns out that the run was well attended, so much so that Nick's would not be able to accommodate all the riders who had not pre-RSVP'd, so, they were heading to another restaurant for breakfast and would rejoin the Nick's contingency at Duarte's later.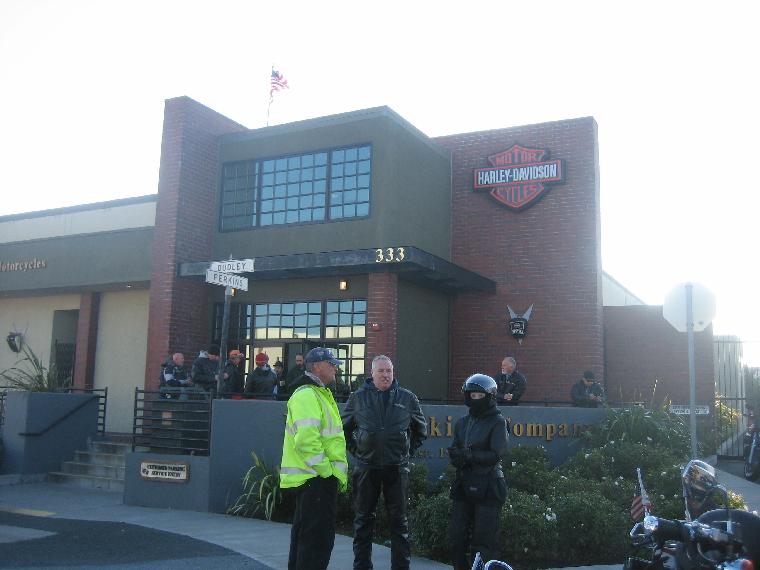 If you have not been to the Dudley Perkins dealership since it moved to South San Francisco then you need to plan a visit this impressive dealership filled with bikes from the past and memorabilia, a museum in itself.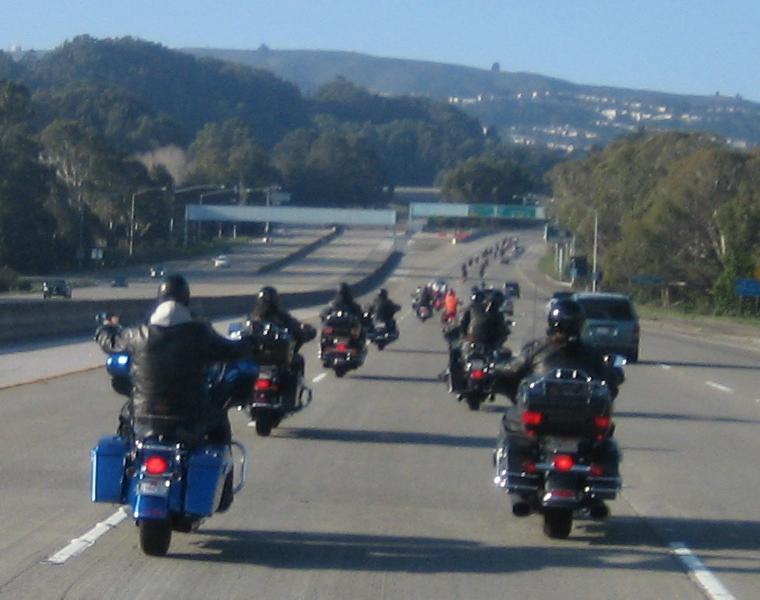 Riders who arrived on time were provided coffee, pastries, ride maps, run pins and waivers to sign in the upstairs accessories/parts area. The dealership was "closed" in observance of New Years Day but Tom Perkins and a skeleton crew including Tom's wife Janet and his son Christopher were on hand for the event.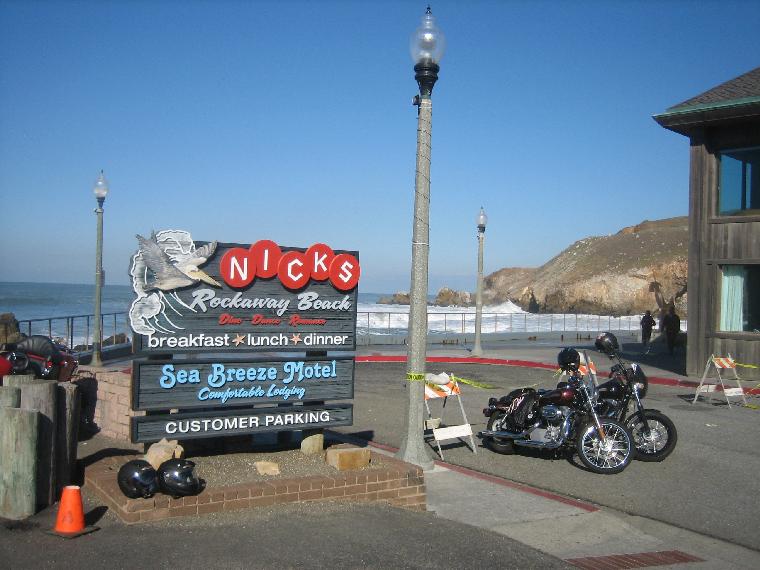 About 75 riders from all over northern California, San Jose, Peteluma, Sacramento, and of course the San Francisco Bay Area formed a double line from Utah Avenue all the way down Corey Way and into the dealership parking lot. Members of Golden Gate HOG, the dealership's HOG chapter, blocked all the intersections between the dealership and the freeway as the entire group of riders rode en-mass onto I-380 which was ridden to I-280 north to Westborough Boulevard to highway 1 south to Nick's Restaurant in Pacifica.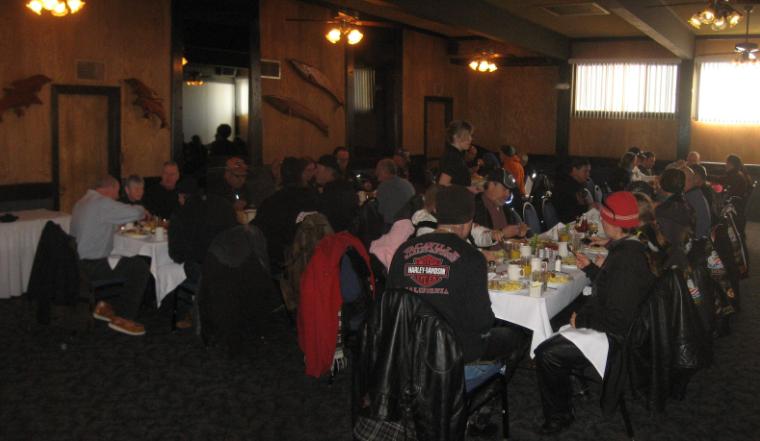 Nick's had a fine sit-down breakfast prepared: orange juice, baskets of toast, baskets of rolls, fruit plates with grapes, melon, pineapple and strawberries, meat plates with bacon, sausage, and ham, dinner plates with scrambled eggs and fried potatoes, coffee, and, a bar! GOOD JOB by Nick's, and, I want to go back there again sometime just to have lunch at a window table that overlooks the huge waves on that beach! While we were there my wife told Tom Perkins that she thought she had left her goggles on the parts counter or in the restroom; he took her information and said he would look for them... 2 days later... ding dong... it was UPS... it was the goggles... double bubble wrapped - THANK YOU VERY MUCH TOM - an example of the way a first class dealership helps riders.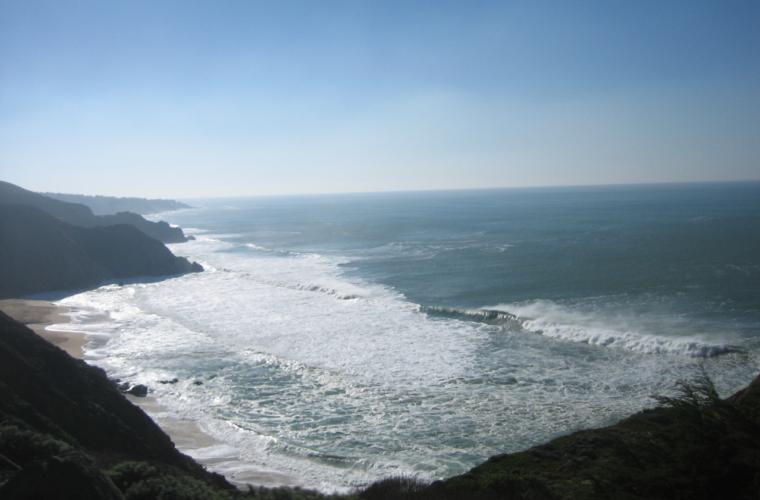 Tom Perkins led the group from Nick's south on highway 1 with a little side trip on a nice mountain road and back to highway 1 to the Pescadero turnoff for a "new year's toast" at Duarte's Tavern.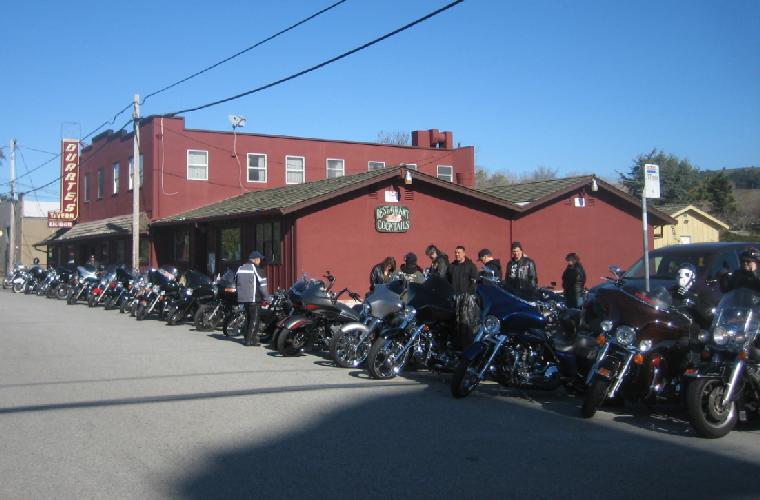 While we were there Dan, a rider from Maine, who was visiting his sister, Suzette of San Francisco, heard our little group planned to ride up to Alice's Restaurant, then Skyline to 92 to Hayward to 880 to 80 to Sacramento and asked if he could tag along with us - sure you can. With 2013 off to a great start we continued east on Pescadero Creek Road through La Honda to Alice's Restaurant in Sky Londa, an outstanding biker weekend lunch stop.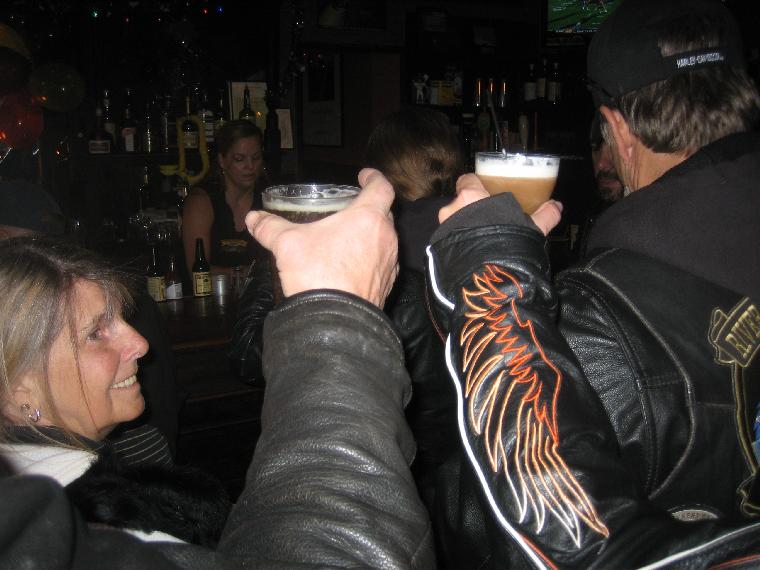 Dan had rented a bike at Dudley Perkins Harley-Davidson for the day that he needed to return, but, the dealership was closed; Dan talked to Tom Perkins at Duarte's and while at Alice's Restaurant Dan was texting TK Koenig, the sales manager, and solidified a 4pm return time - RIGHT ON TK - another example of the way a first class dealership helps riders.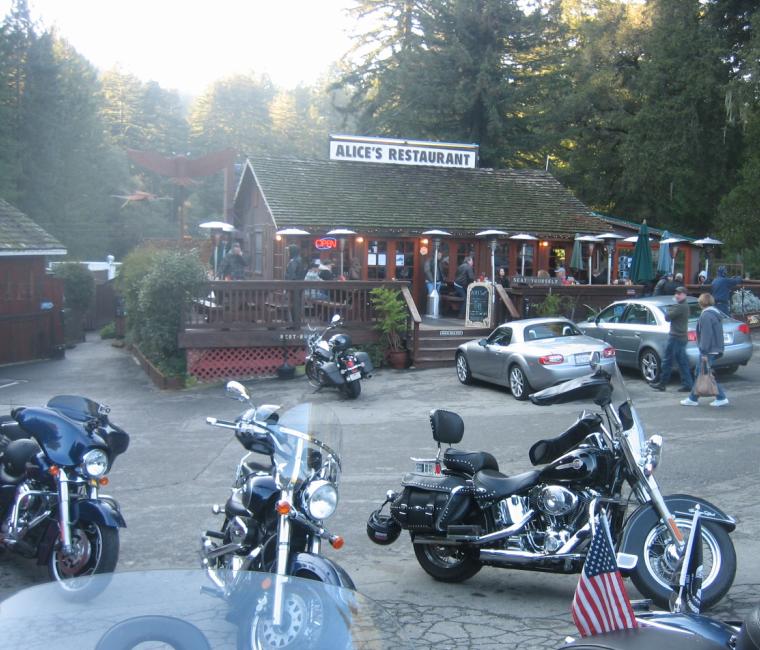 We arrived in West Sacramento by 6:30 pm, 12 hours after we began - left in the dark, got home in the dark. Speaking for the group of us that went, we all had a great time and are looking forward to the 33nd Annual New Years Day Run, "The Best Ride of the Year!"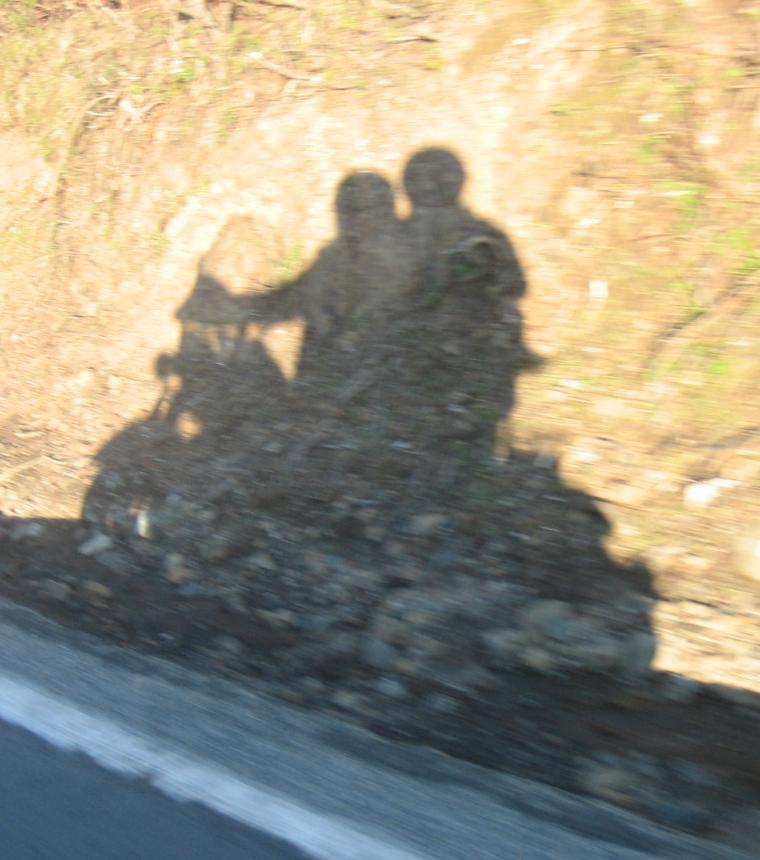 KNUCKLEHEADS FOREVER!
Article and photographs by Russell "Raz" Holder

Would you like to see more?... go to www.russellRAZholder.com and click on the New Years Day Run link...