Note: if you click on a photo then the photo will expand within the window...
(the optional 4 arrows in the bottom right corner of the expanded photo will expand the photo even more)
and...then...notice the "view full size image click here" text in the bottom border of the expanded photo
now... you can either click on the link to display the full size image,...
or.... you can right-click on the link and choose save-as to download a copy of the photo...
problems?... email me: russellholder@earthlink.net



Sacramento convention center...
... 10am, 60o, foggy...
... big brother is watching...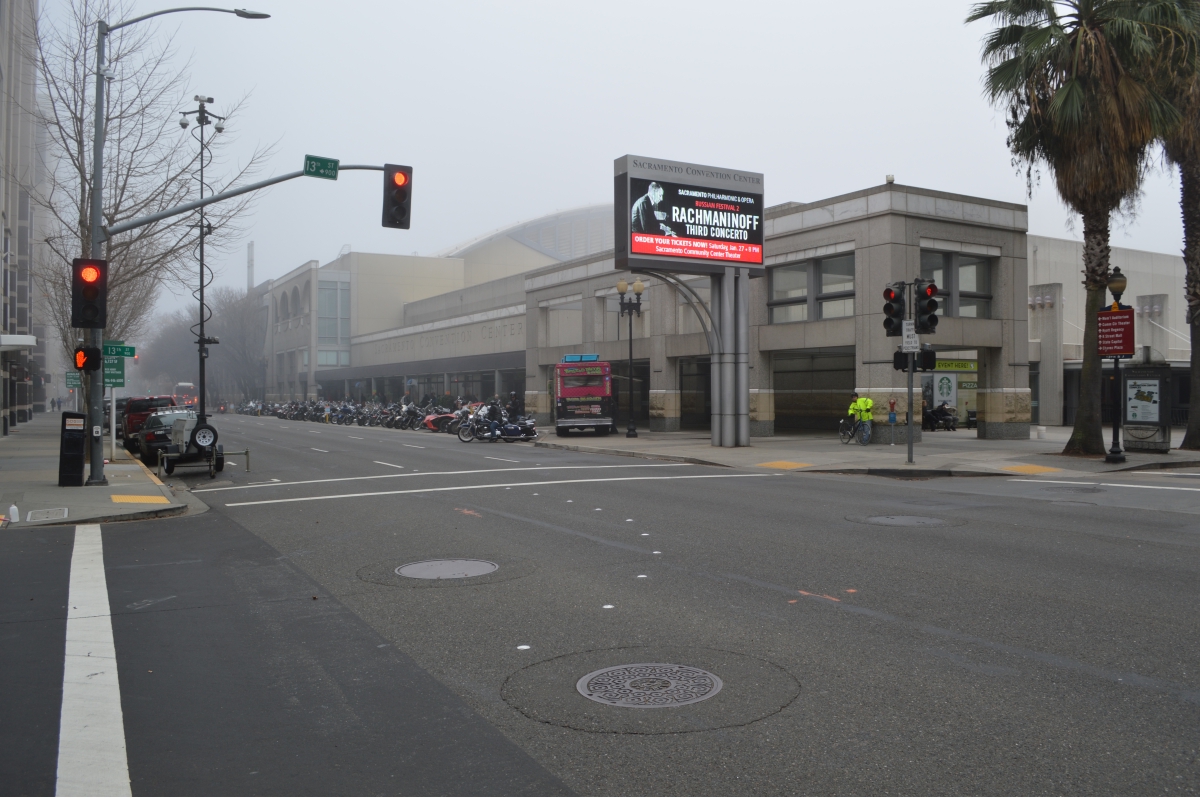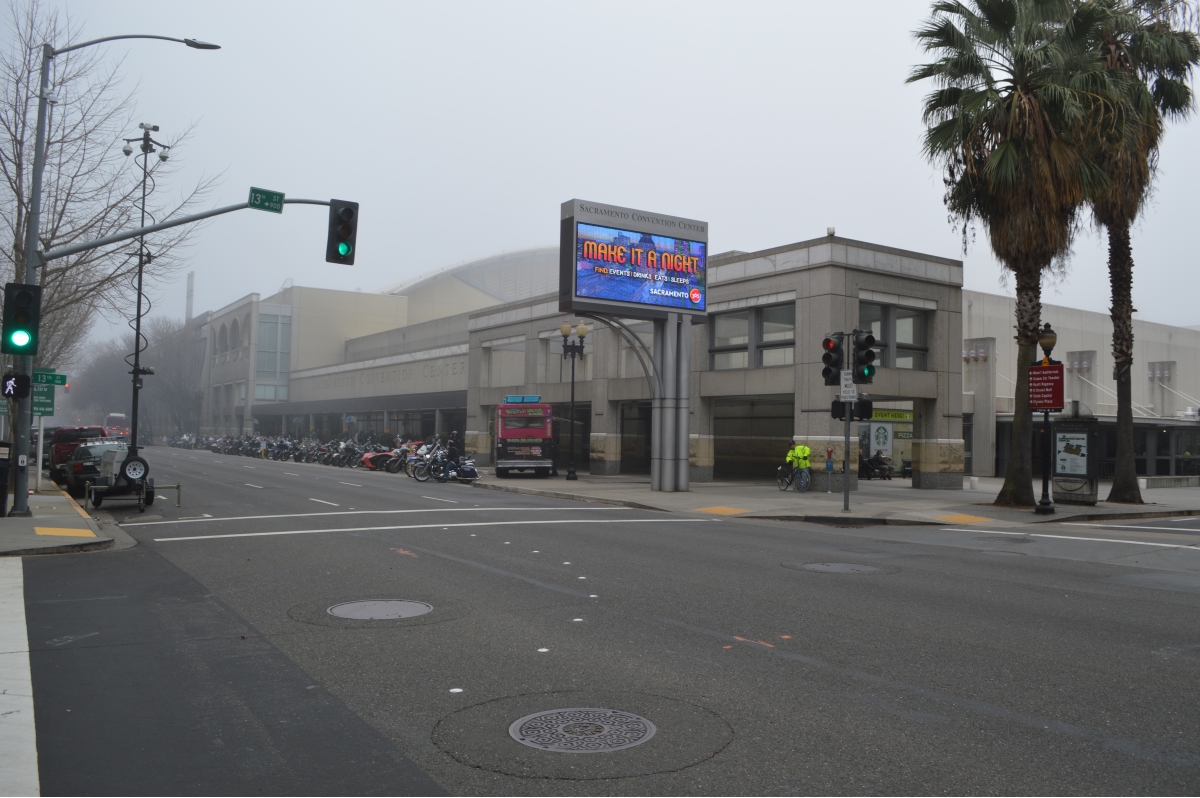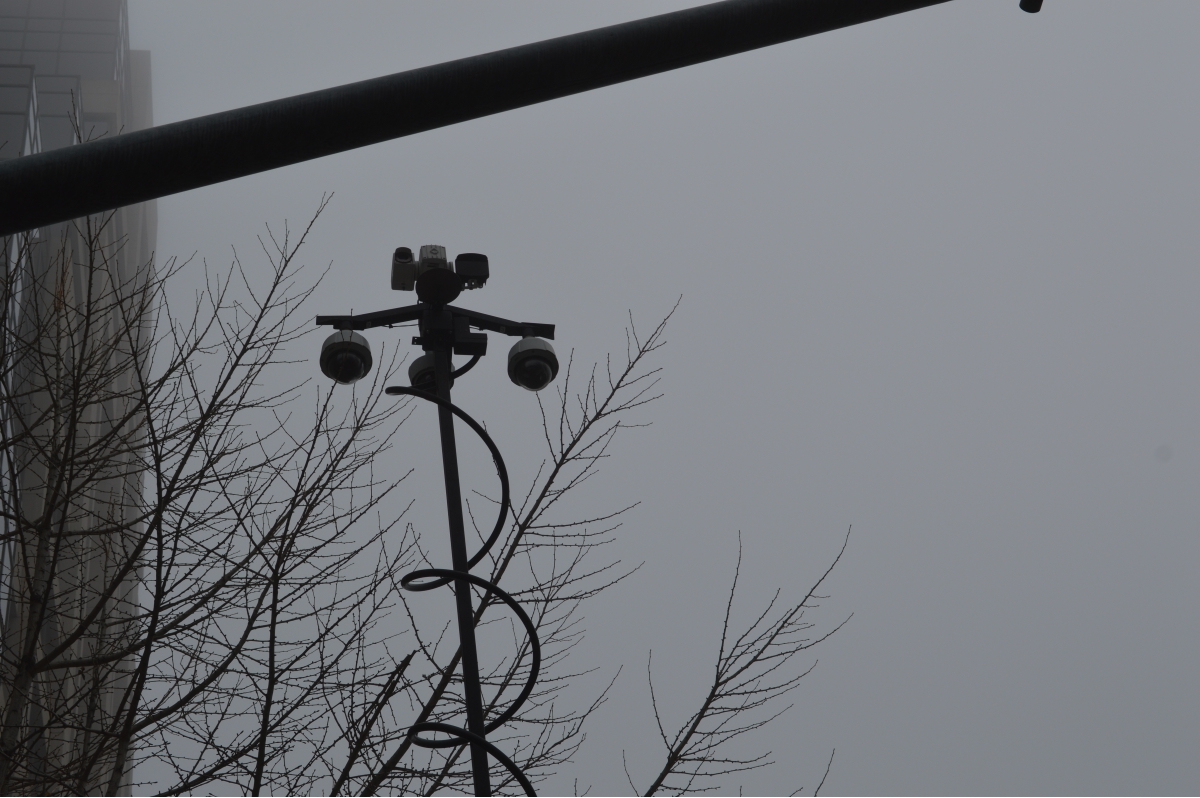 My favorites are of course the knucks, pans and shovels...
... and they were there in various forms...
... restored, unrestored, chopped, "Big Dog" style chopped, rat, steampunk...
... and they were there mixed in with other vintage tin in various forms that I don't care much for...
... vintage restored, board racers, flatheads (Harleys &smp; Indian, 45's and big twins), trikes...
... and they were there mixed in with ...
... the evos, twincams, Limey, German and Japaneese
... in various forms...
... big wheel salon, dirt, etc., etc., etc. ...

and there are some photos of the Thunder Roads Magazine NorCal booth,
... and friends, and the Freyd Borthers Band and the Perfect Angels girls...

We begin with half of the namesake...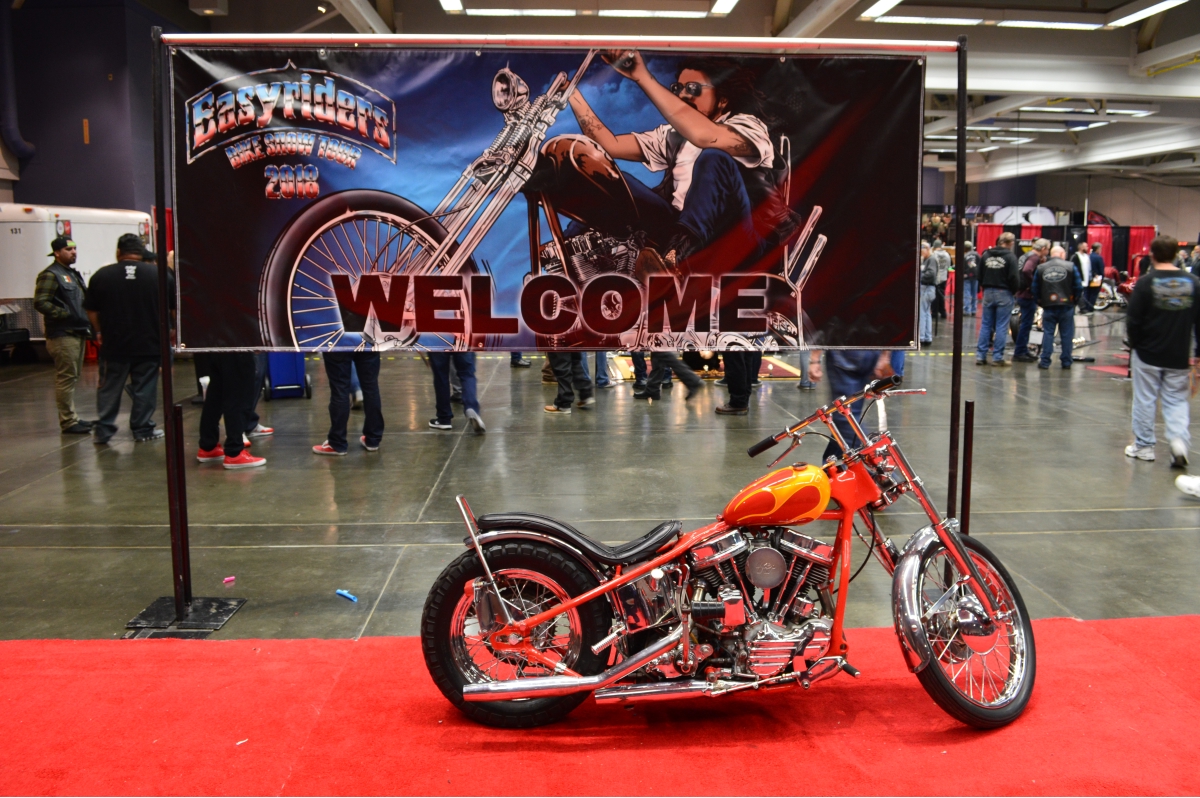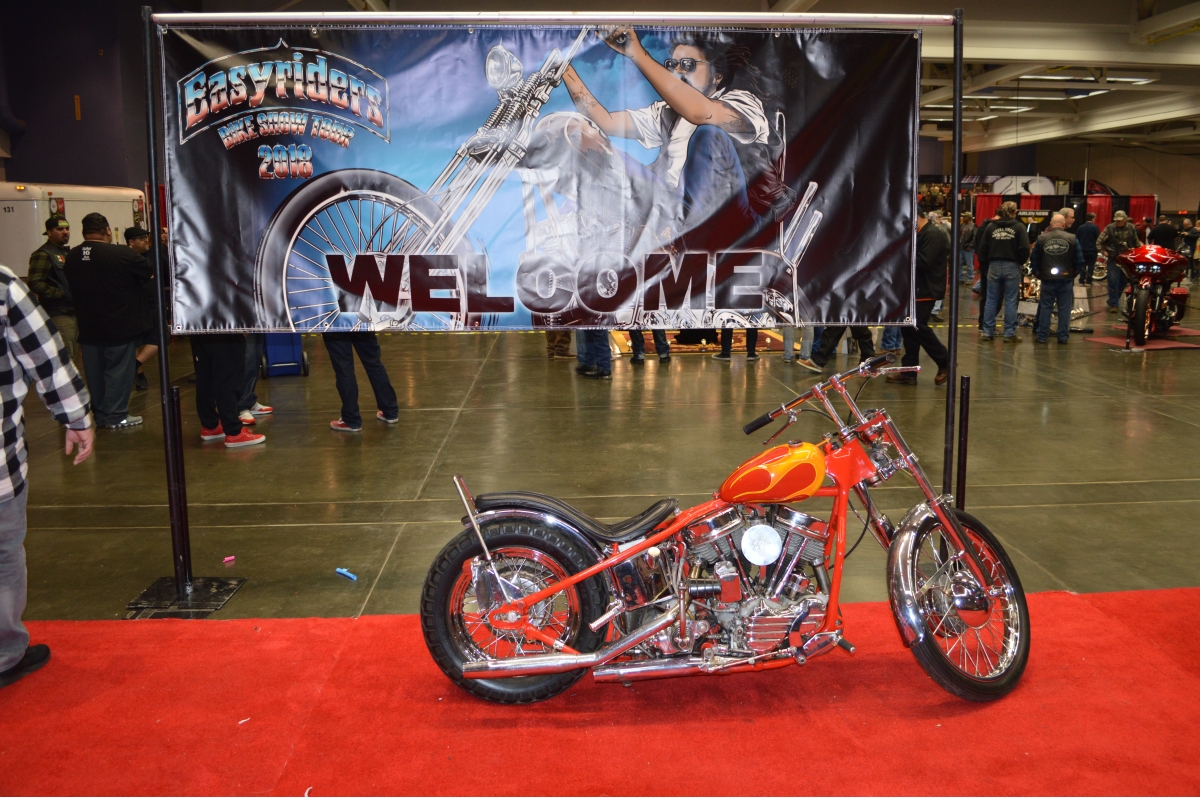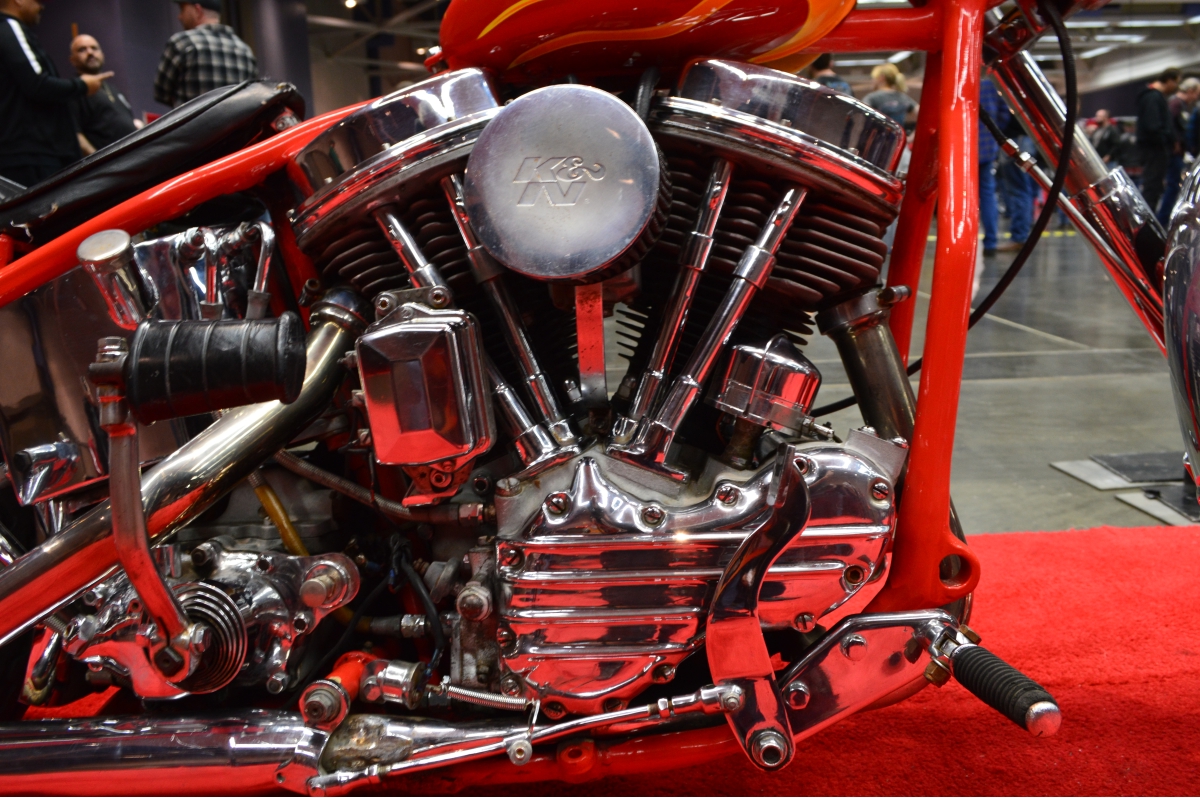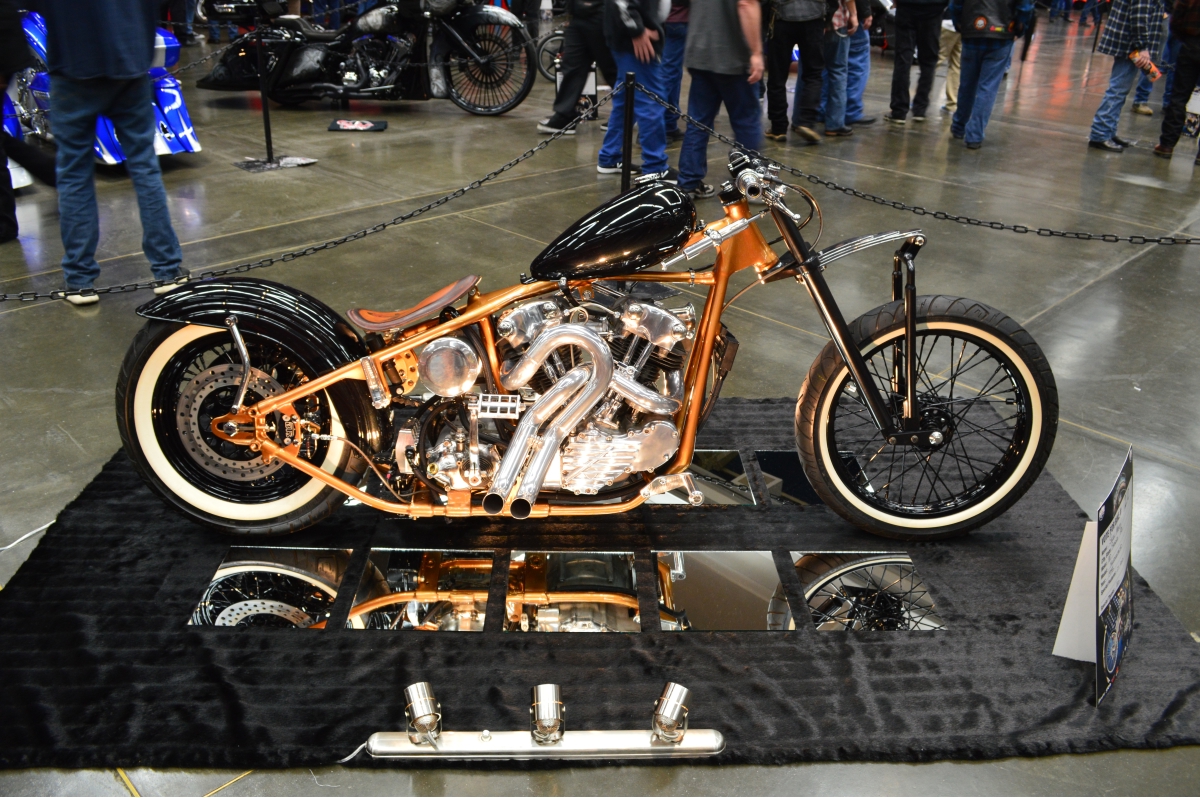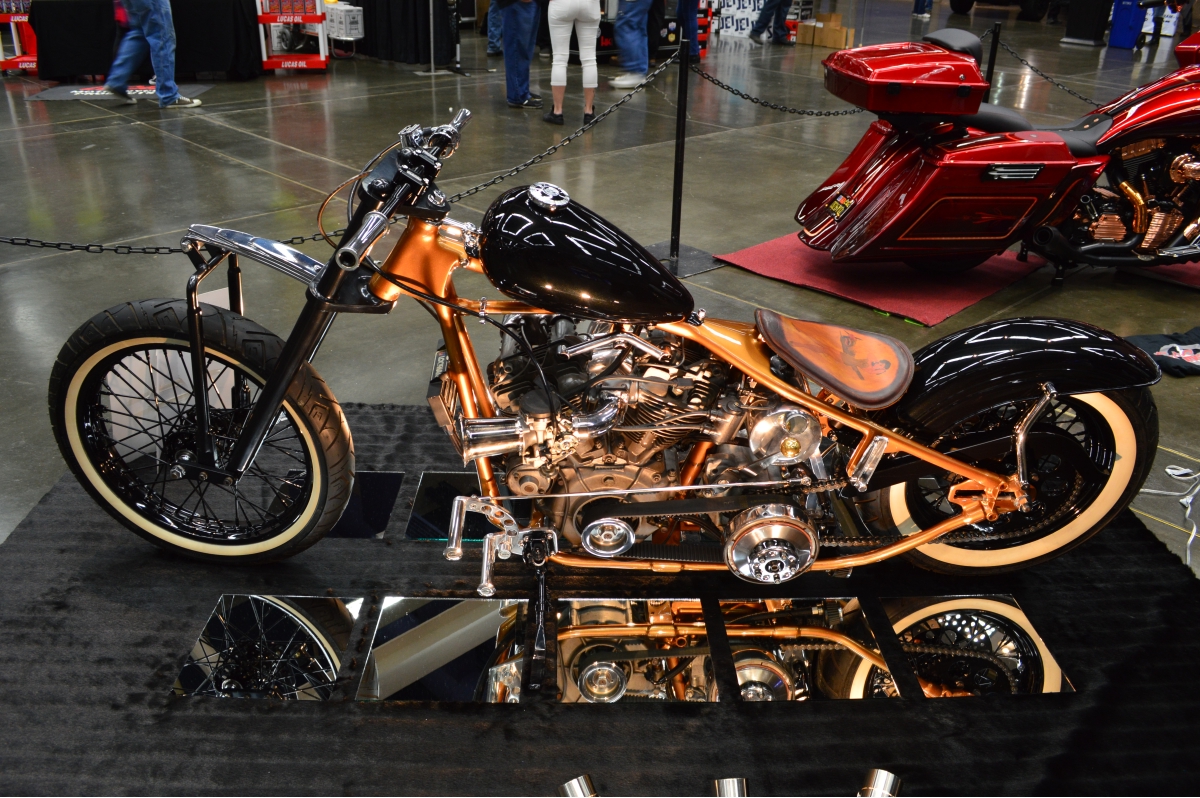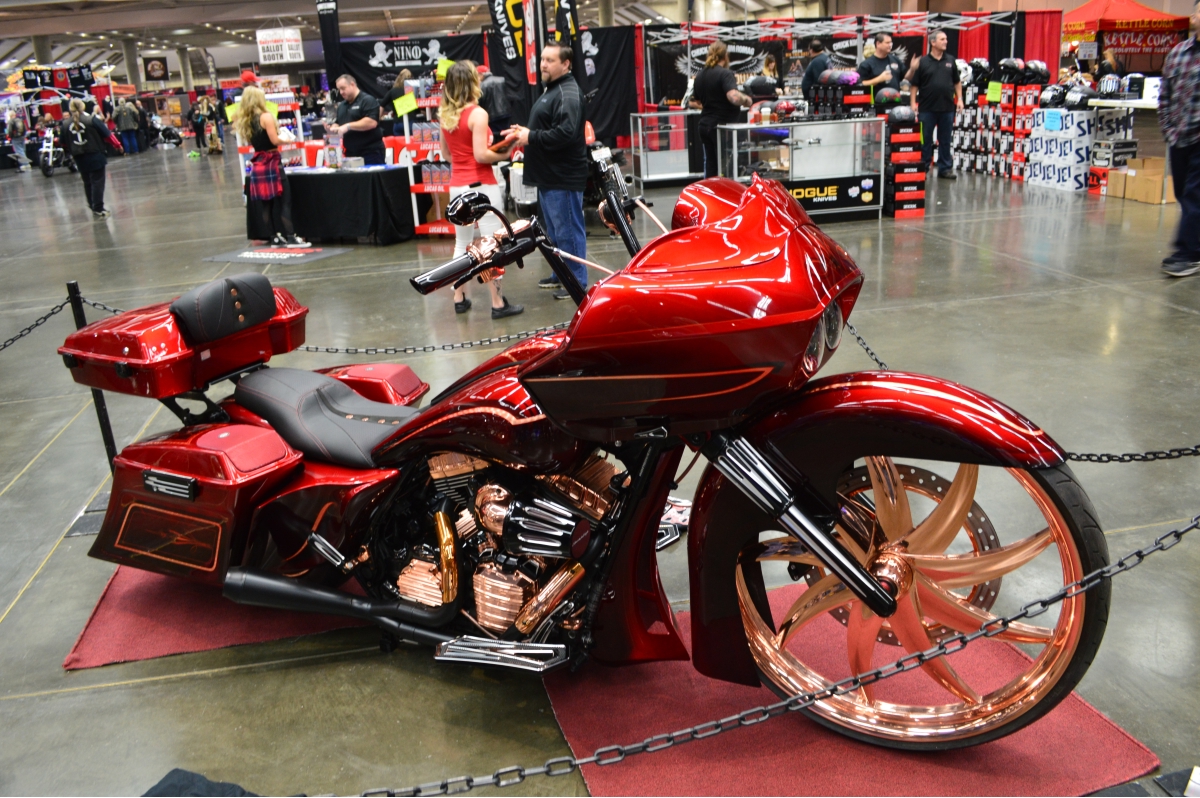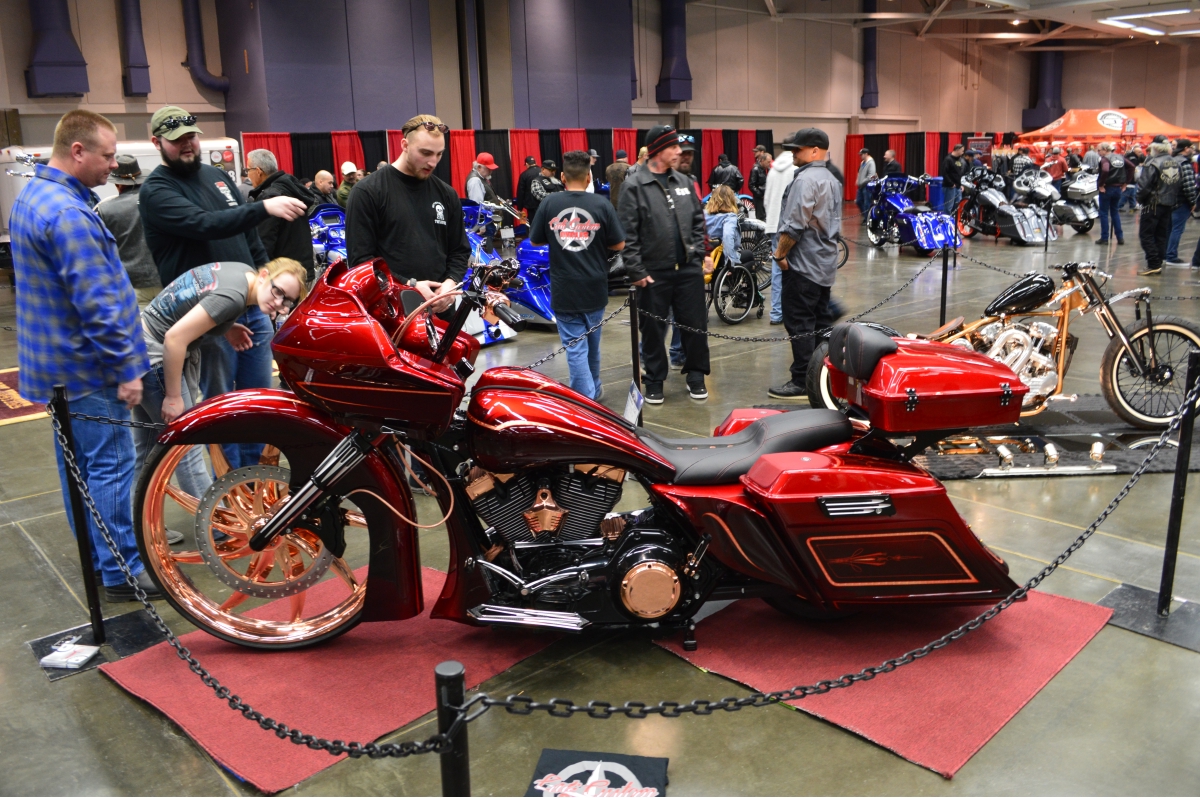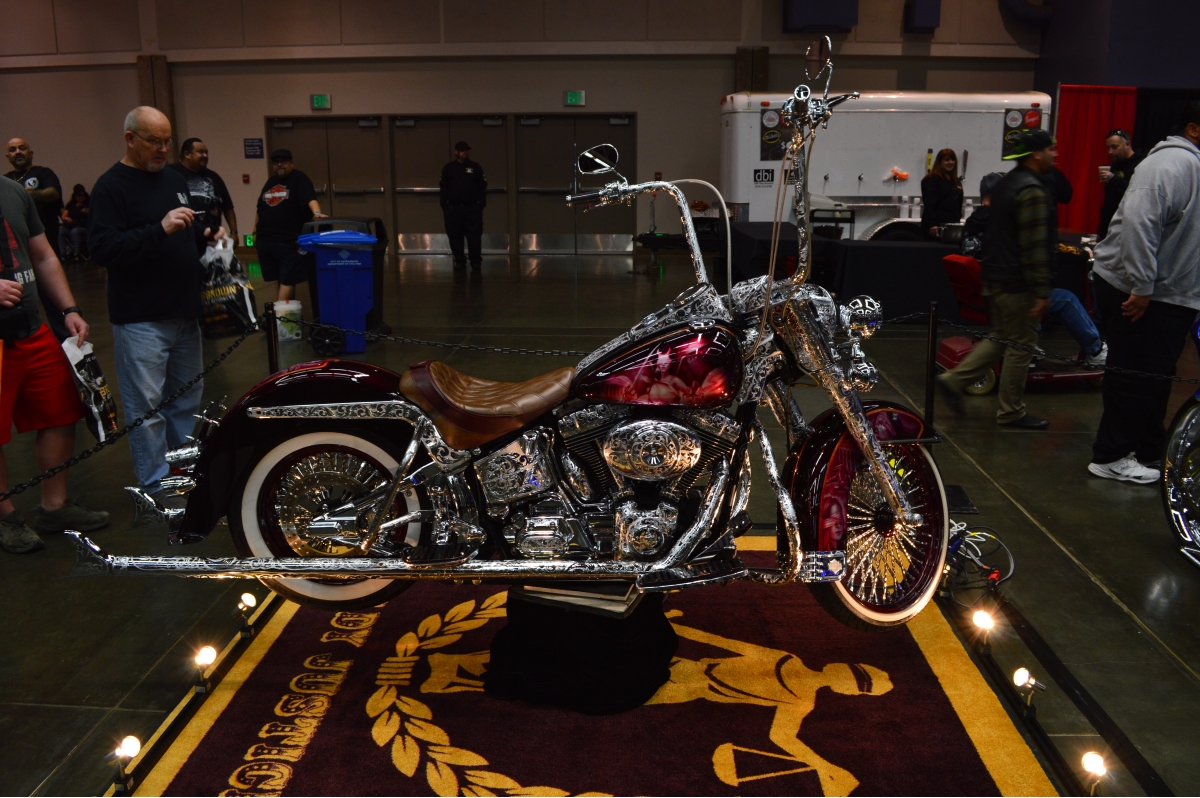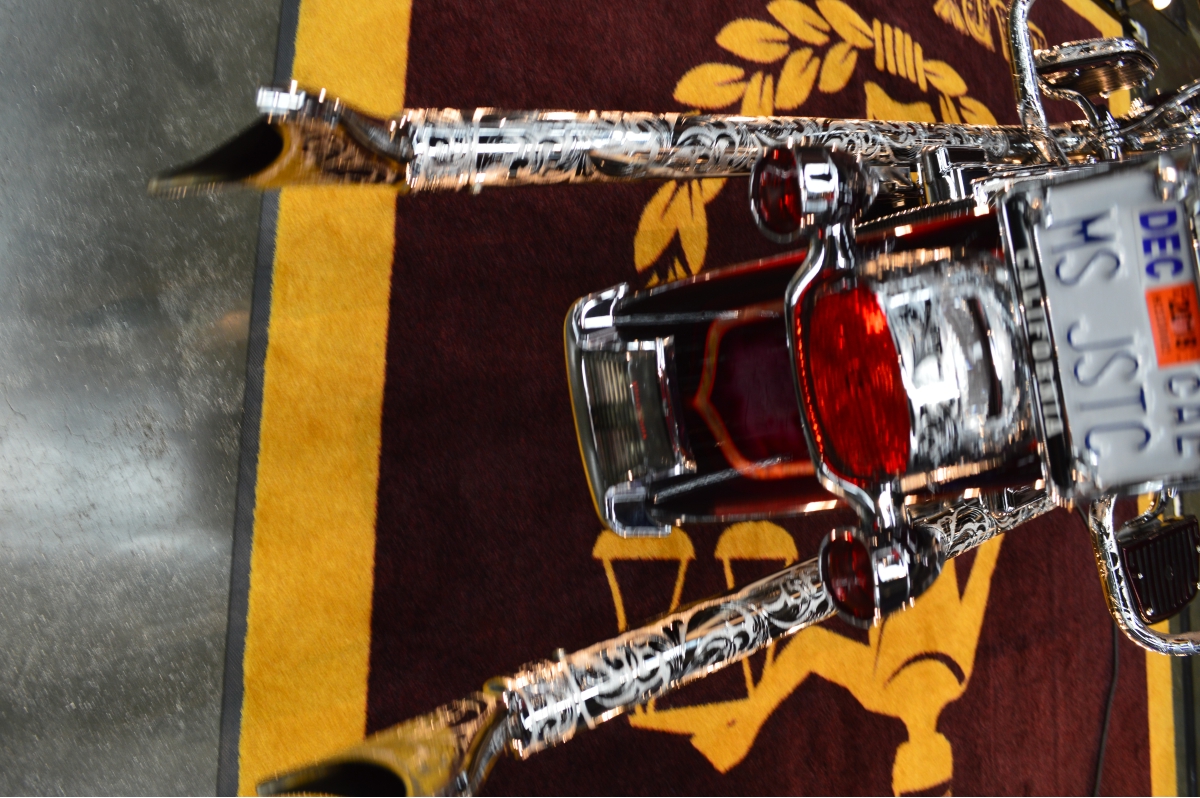 strip the bondo, powder coat the frame black, paint the gas tank black, chrome the rear fender, re-upholster the seats, install a round headlight and maybe replace the pipes and you'd have a nice trumpet...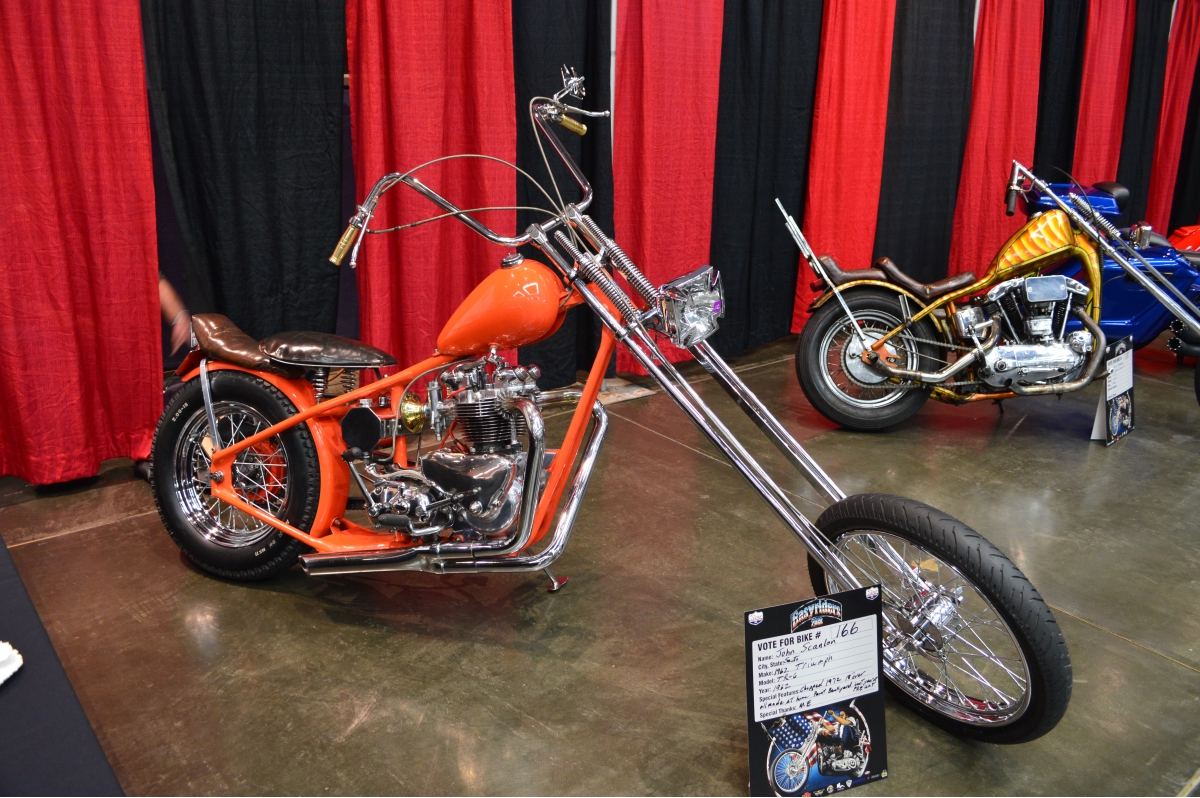 this trike is longer than Babydoll's Geo convertible...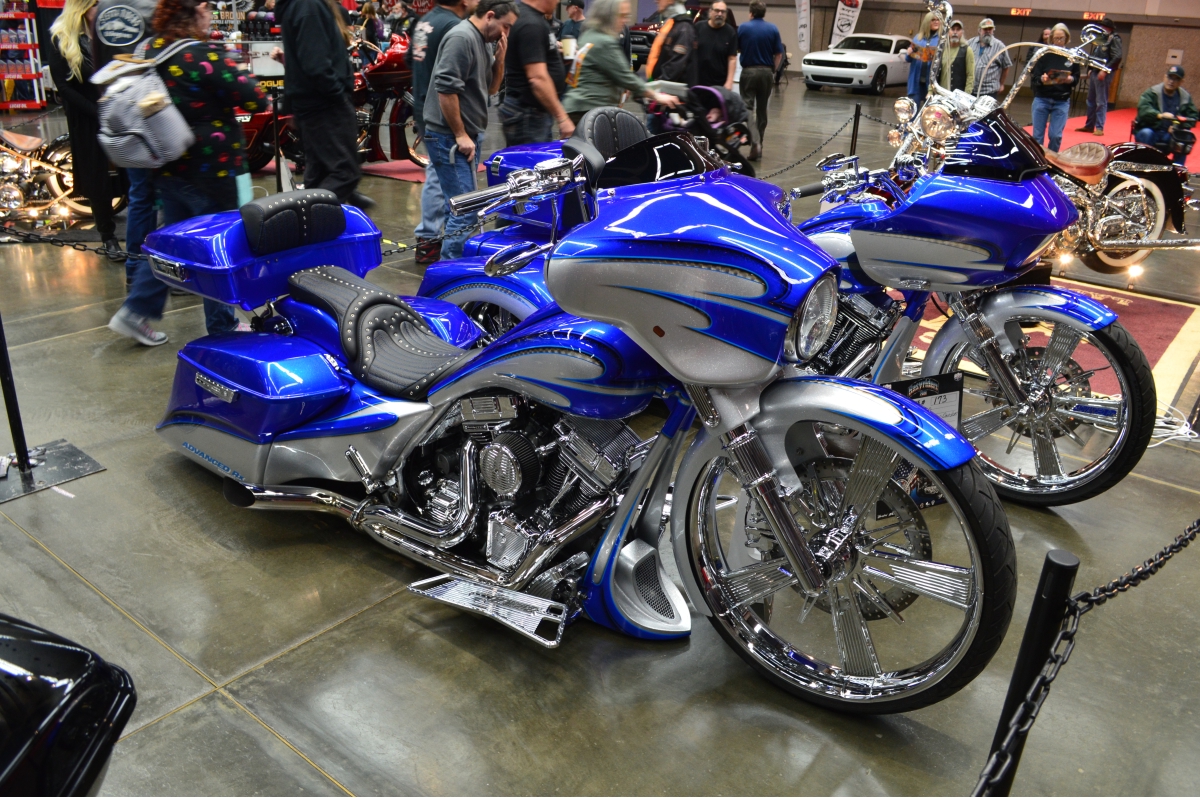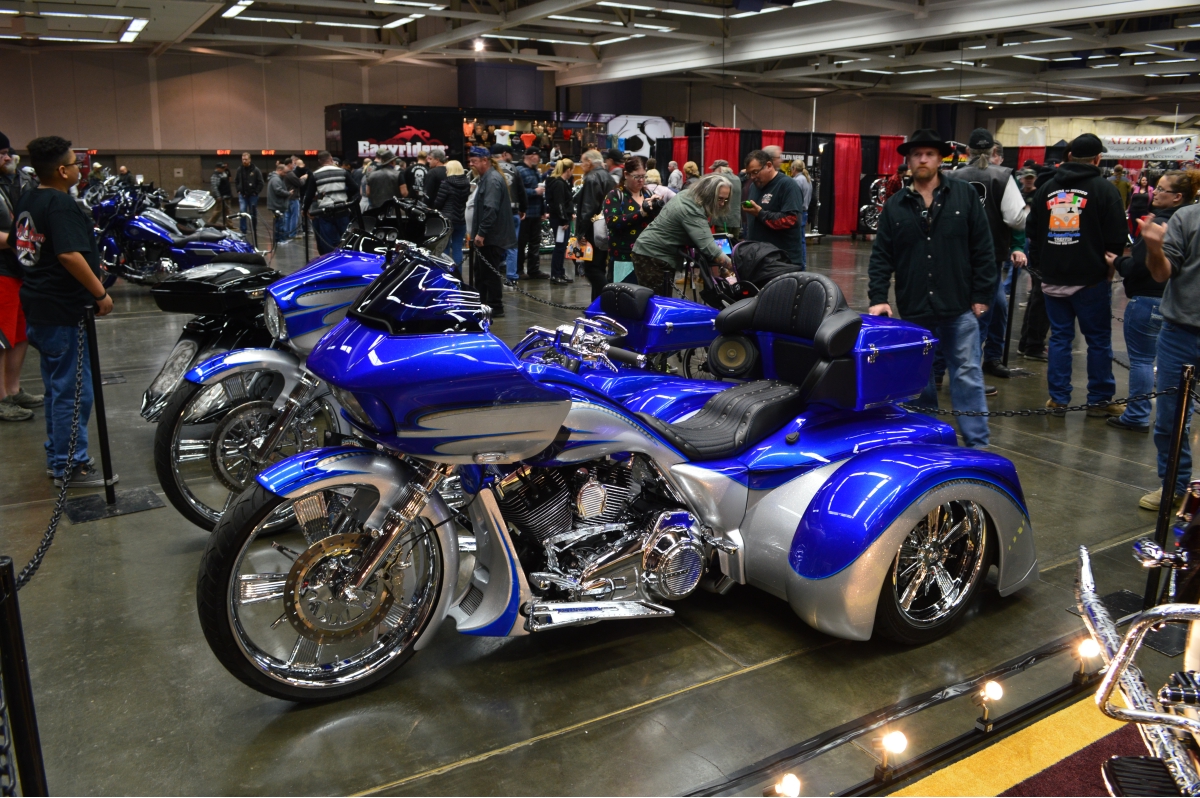 a slew of big wheel salon bikes...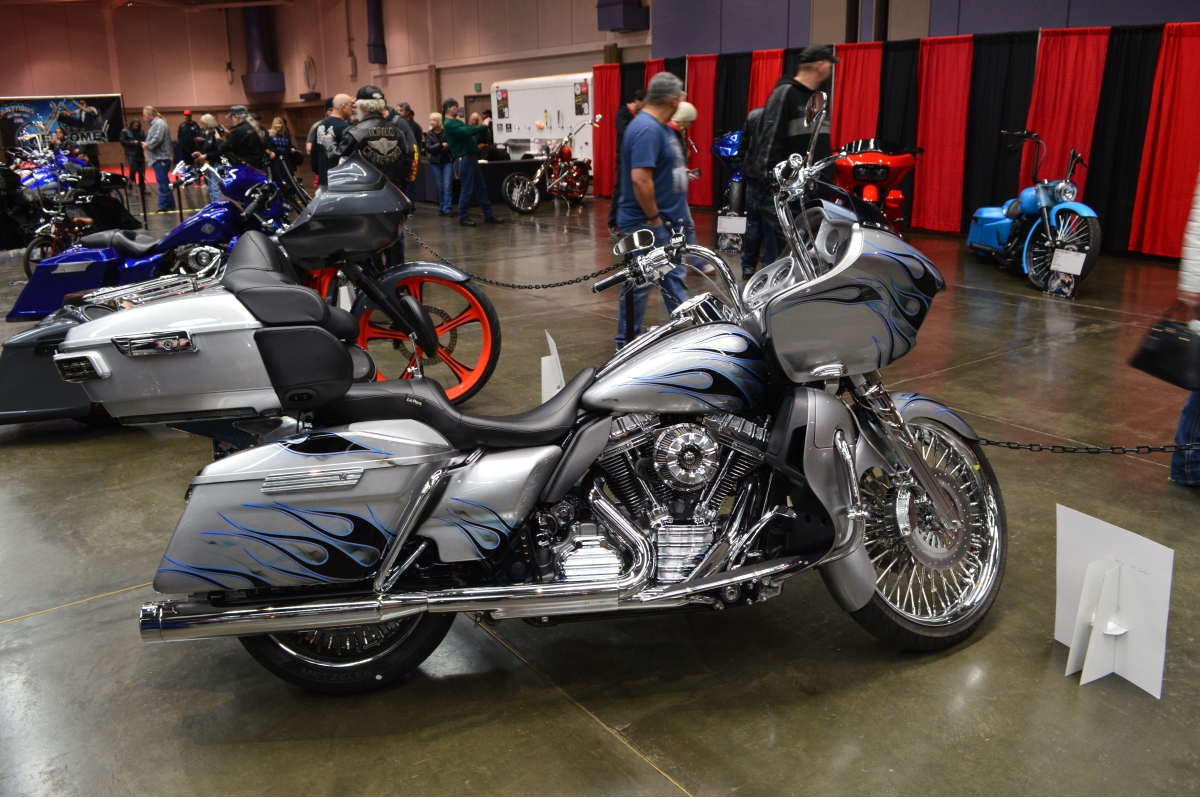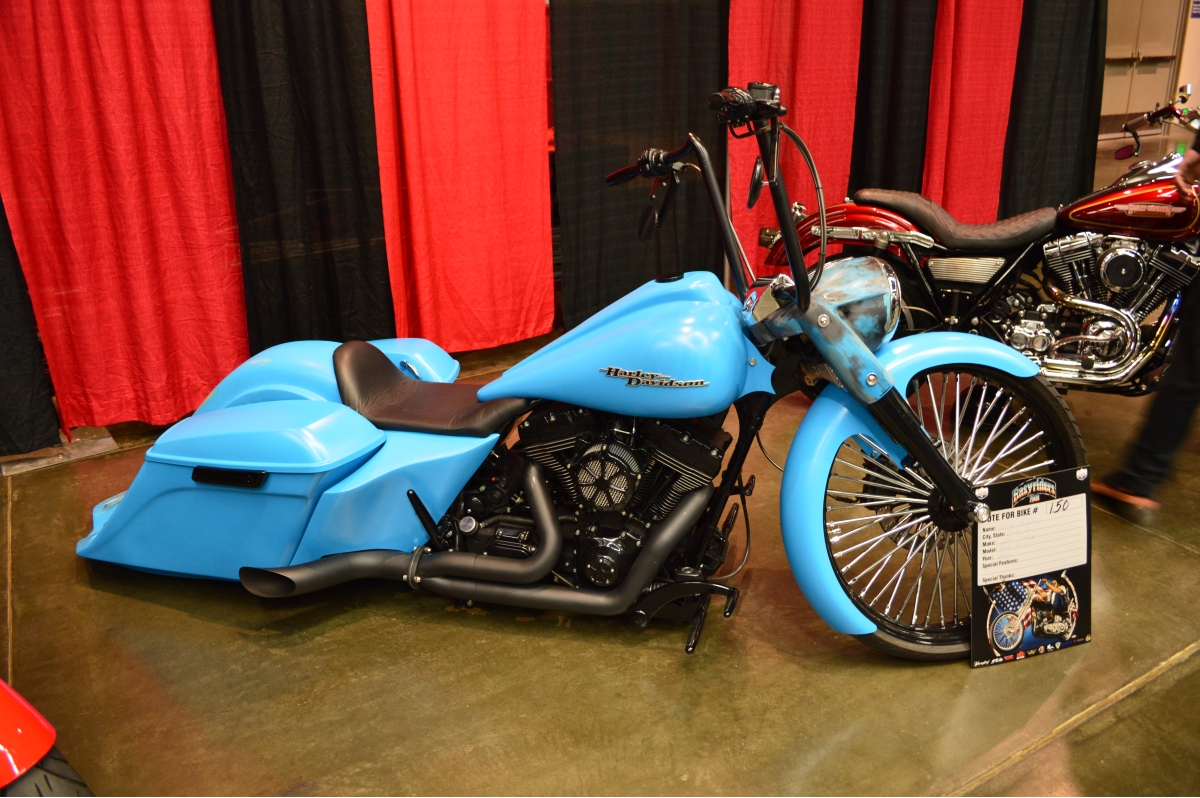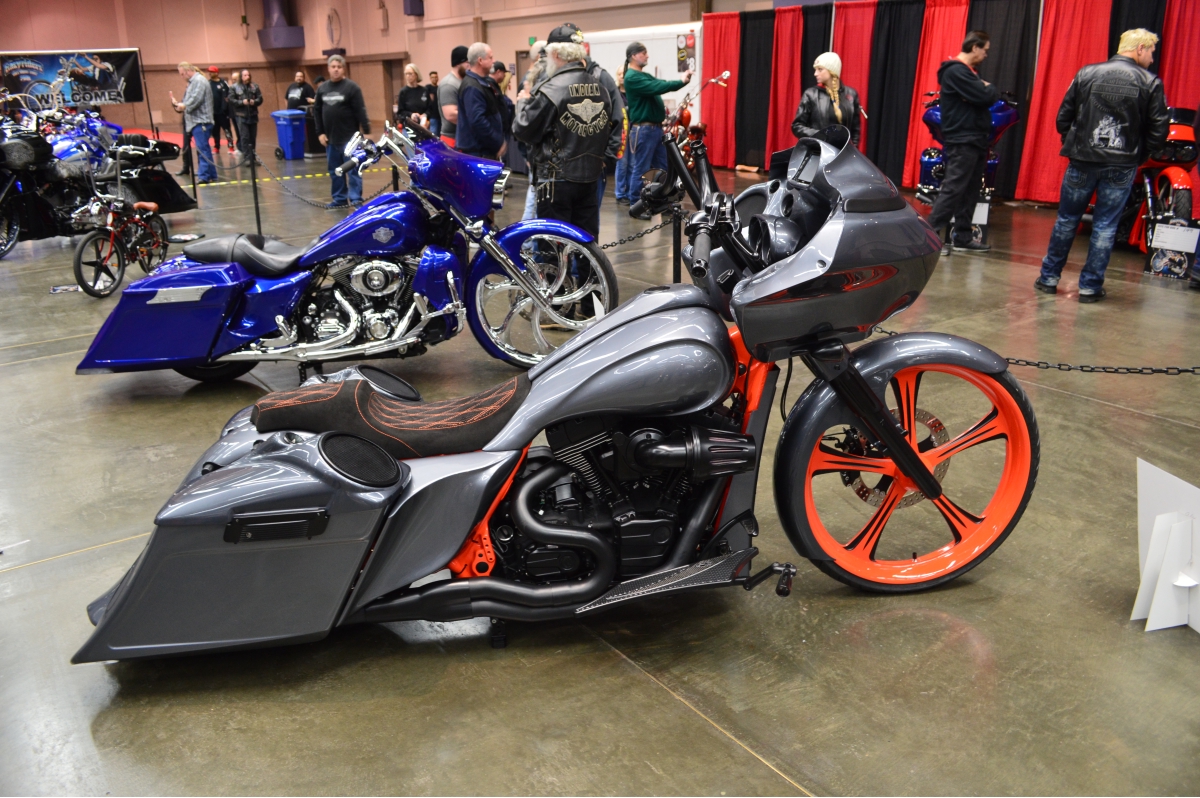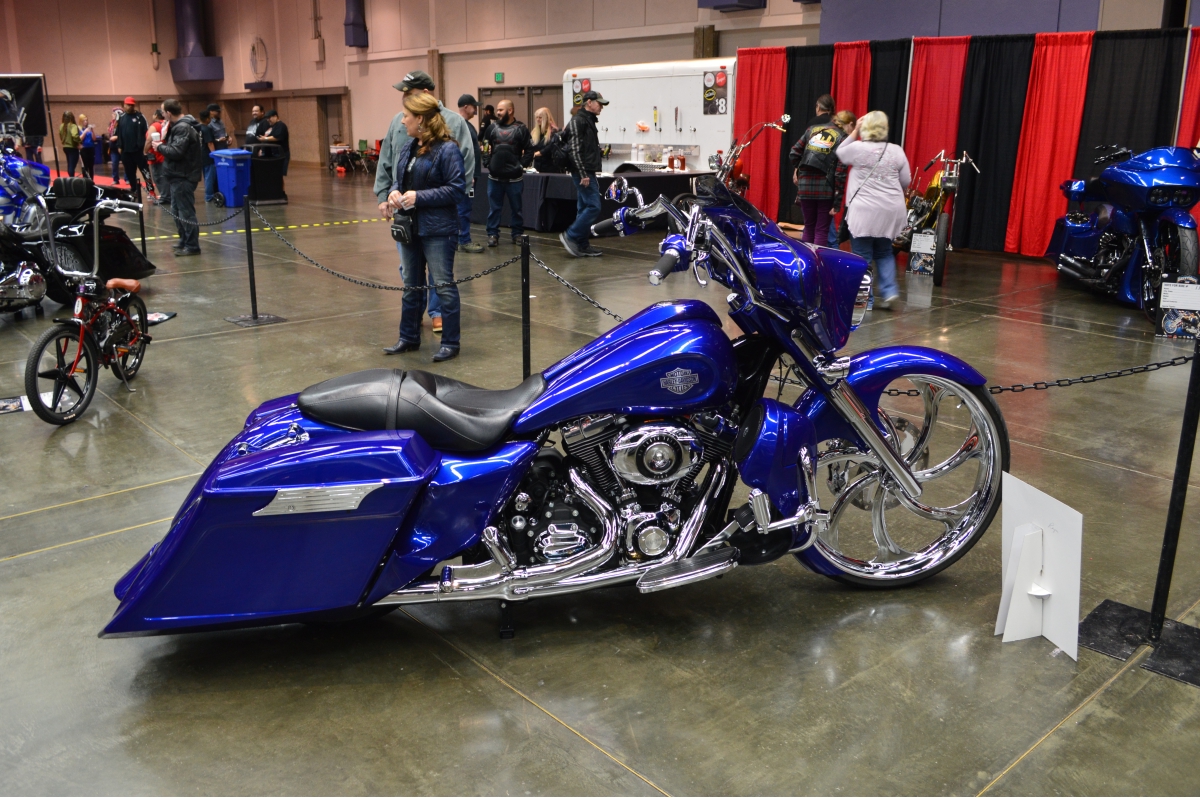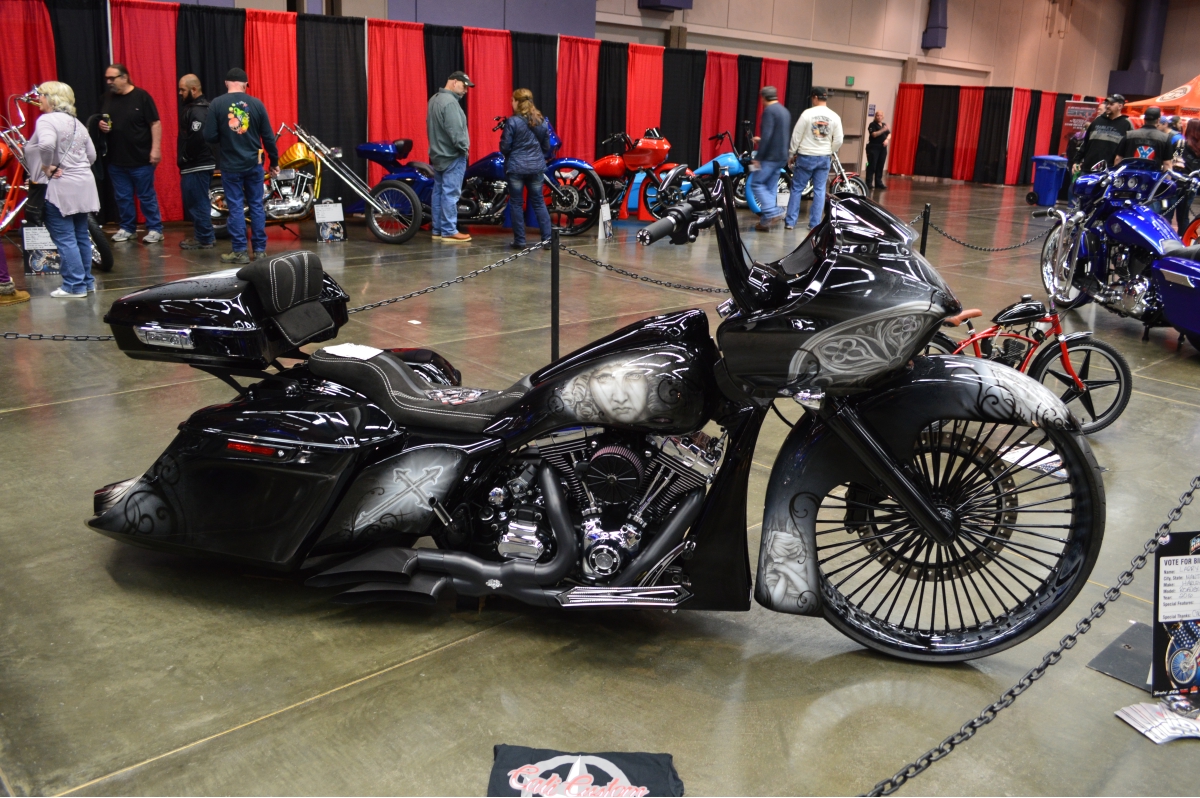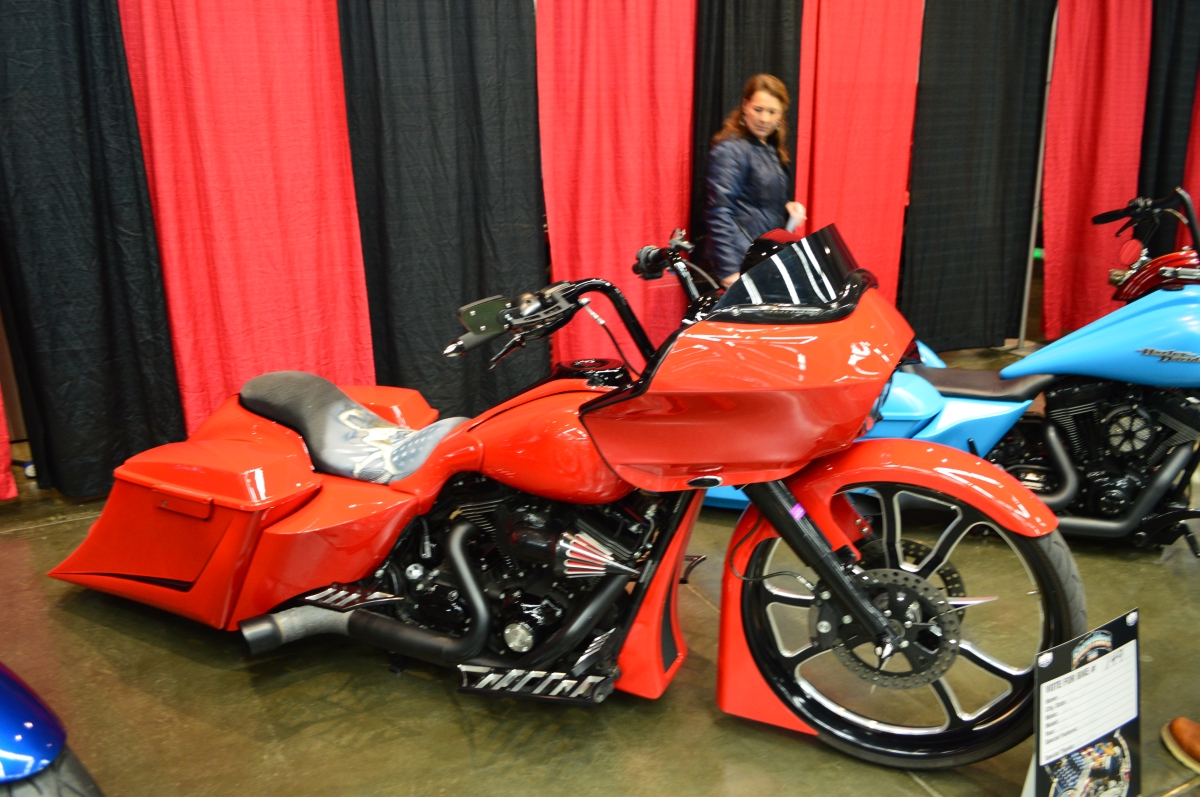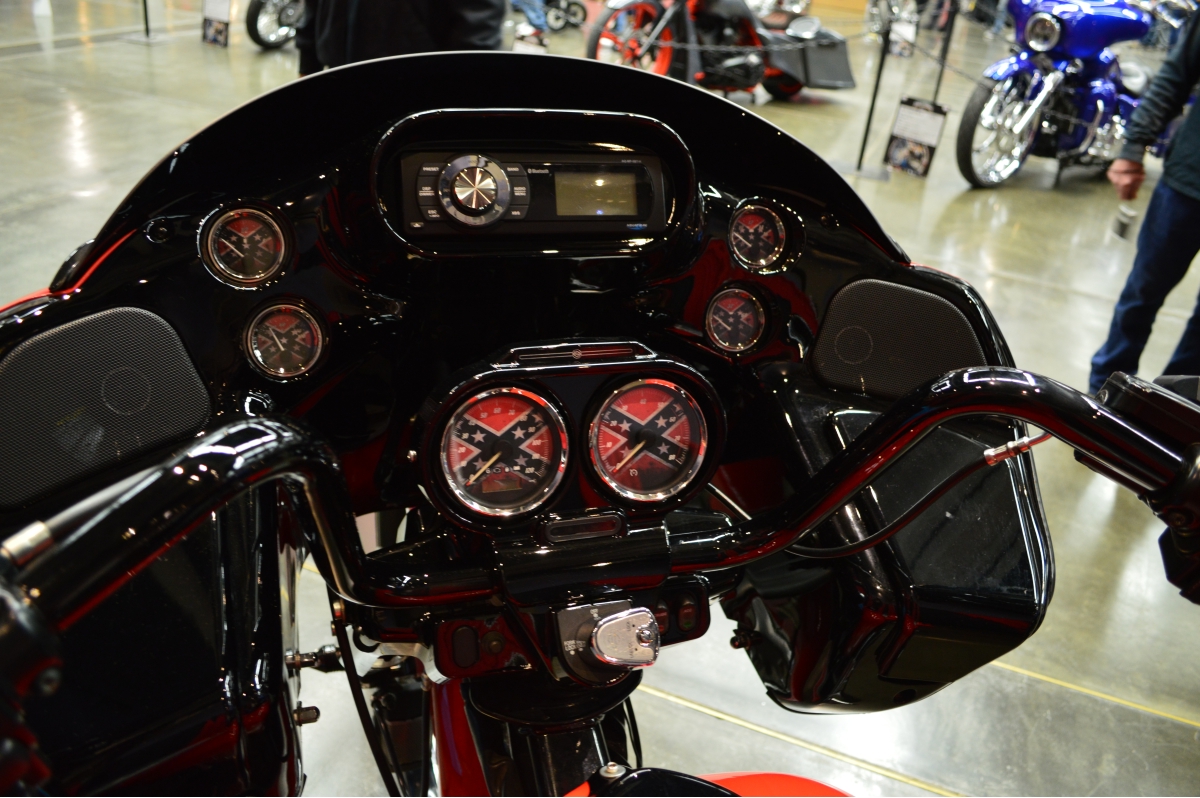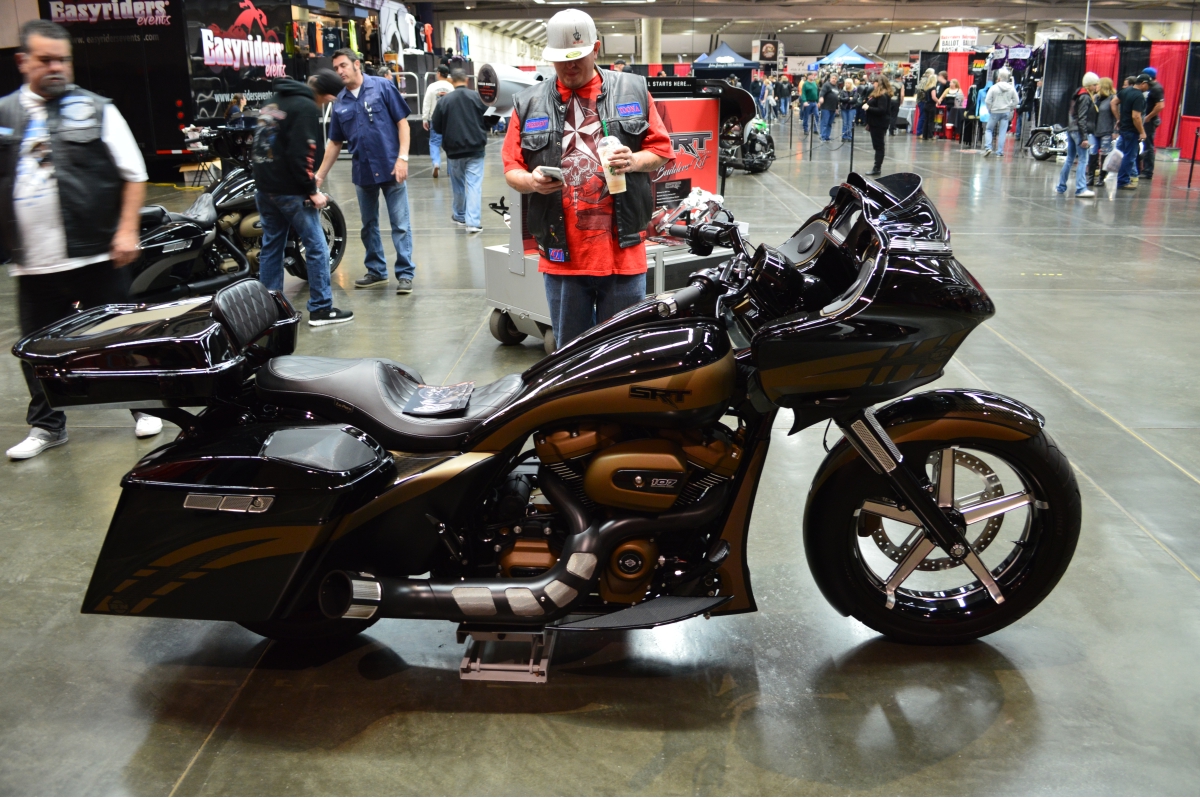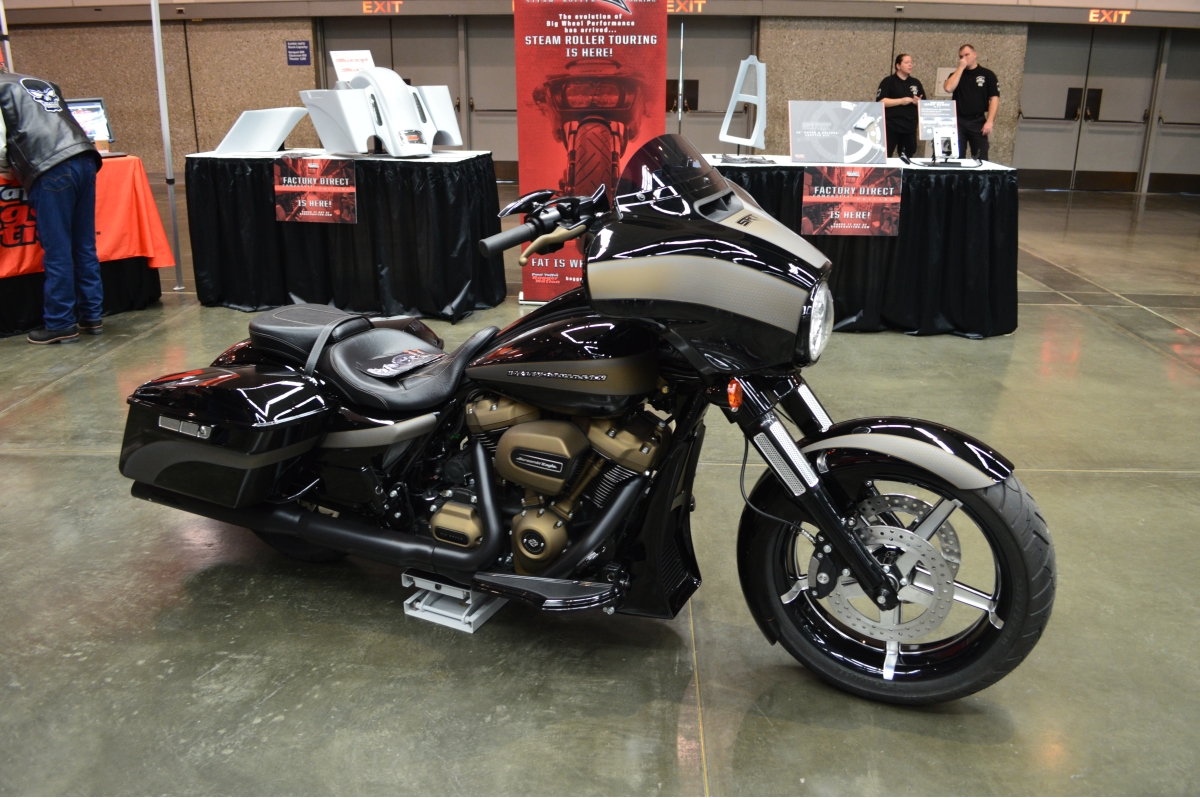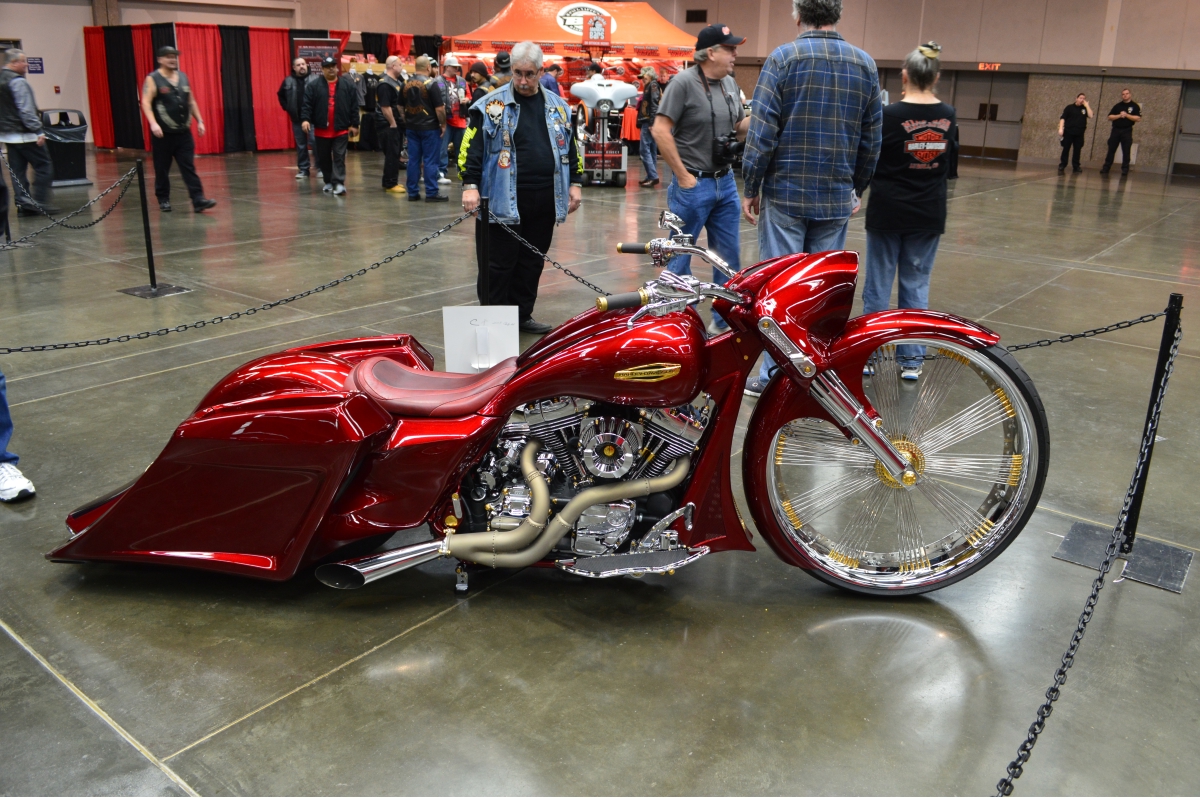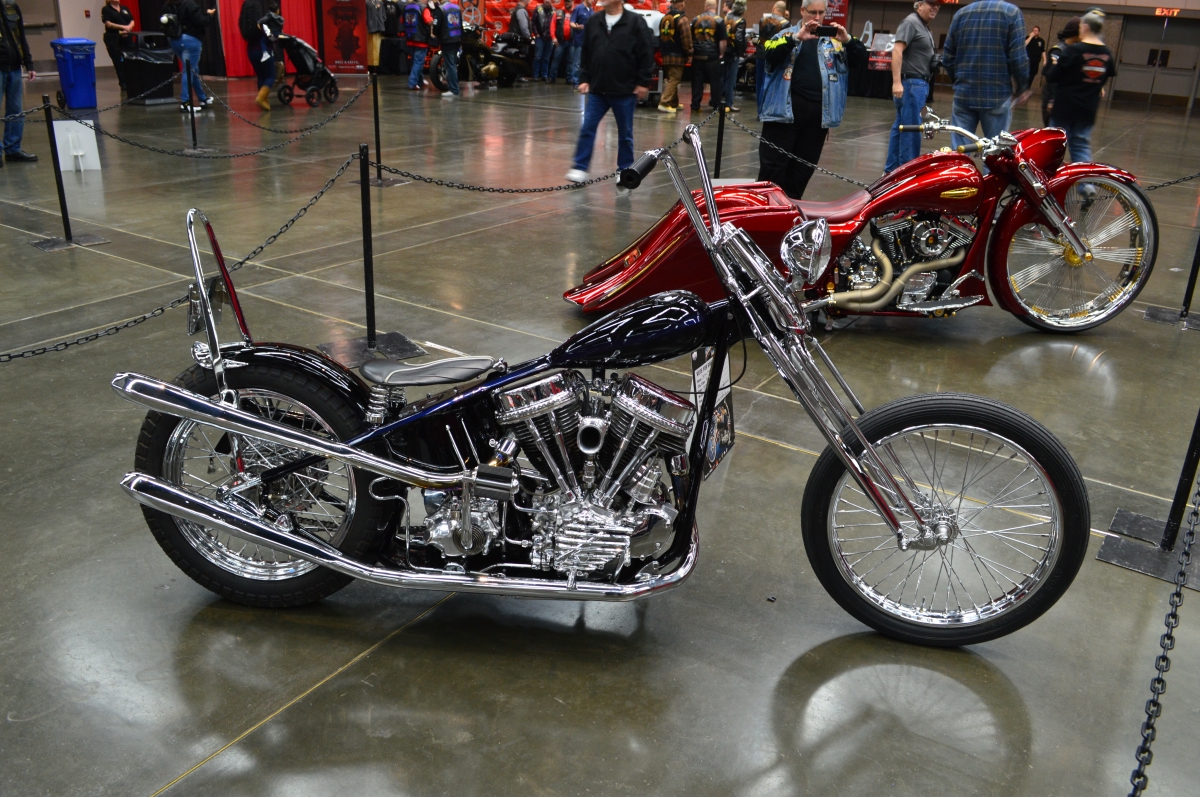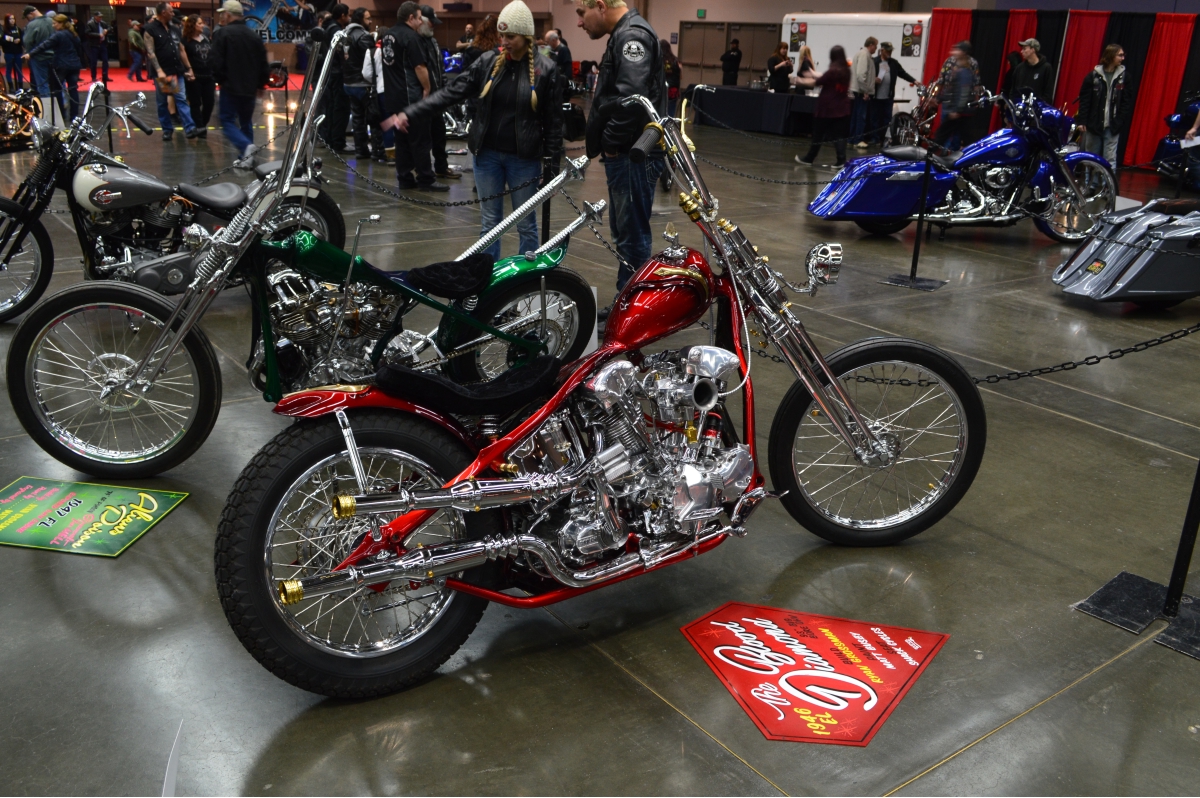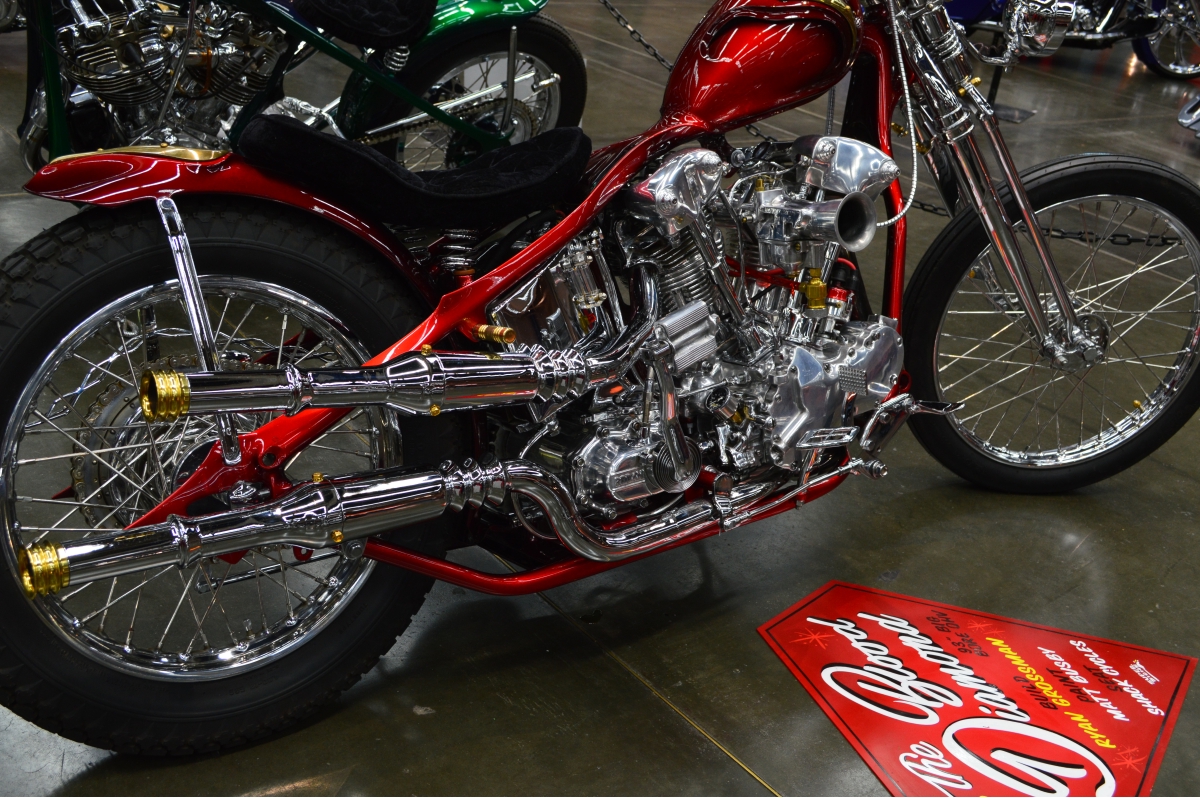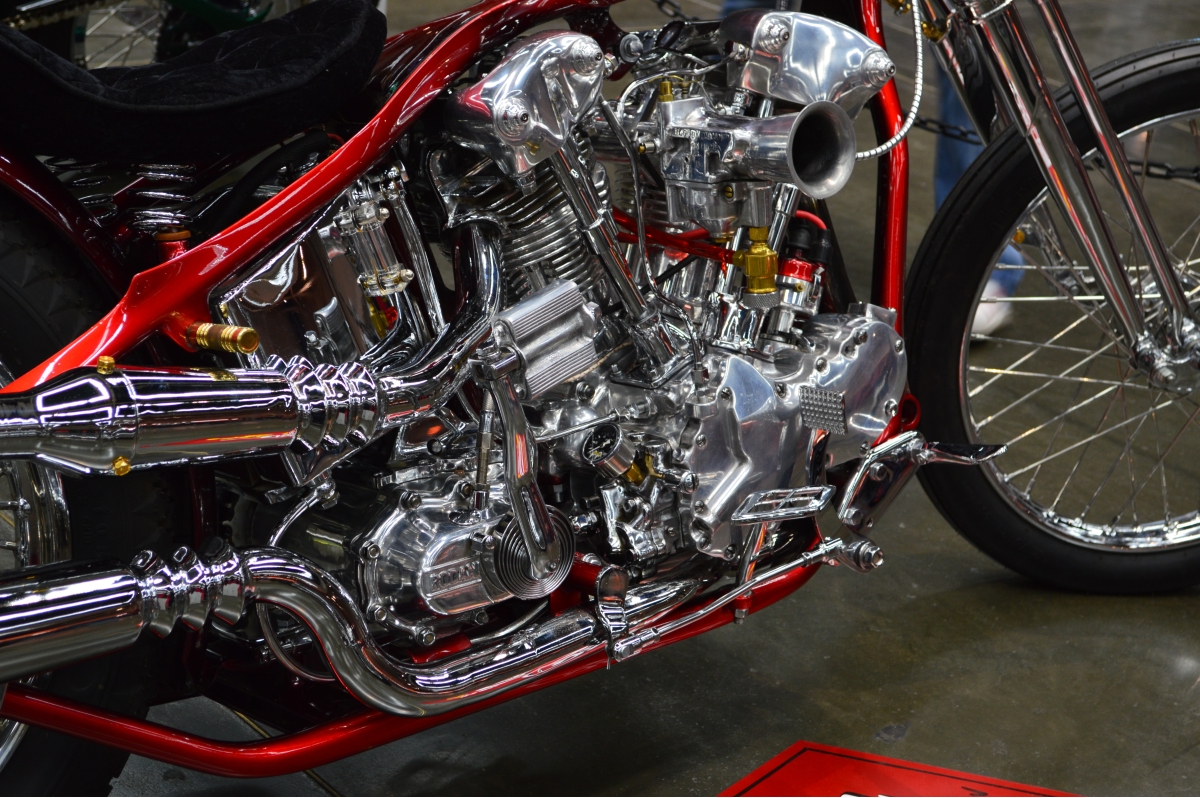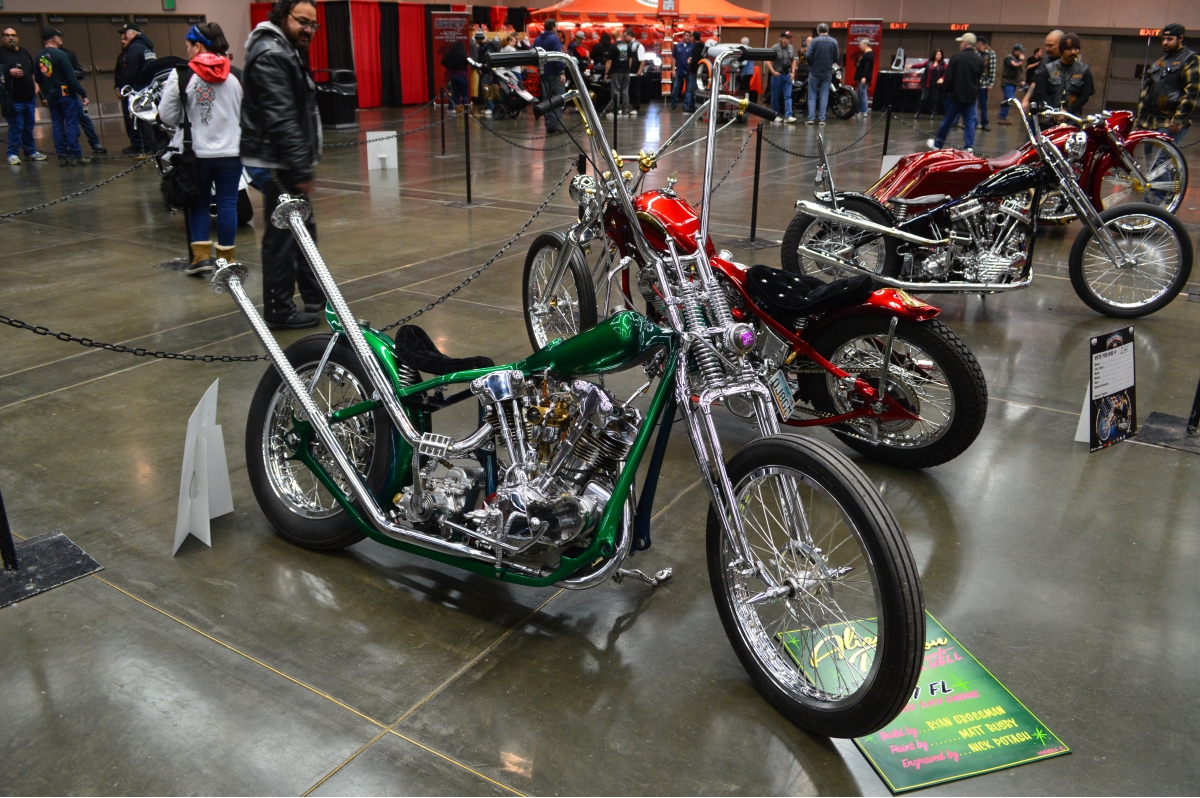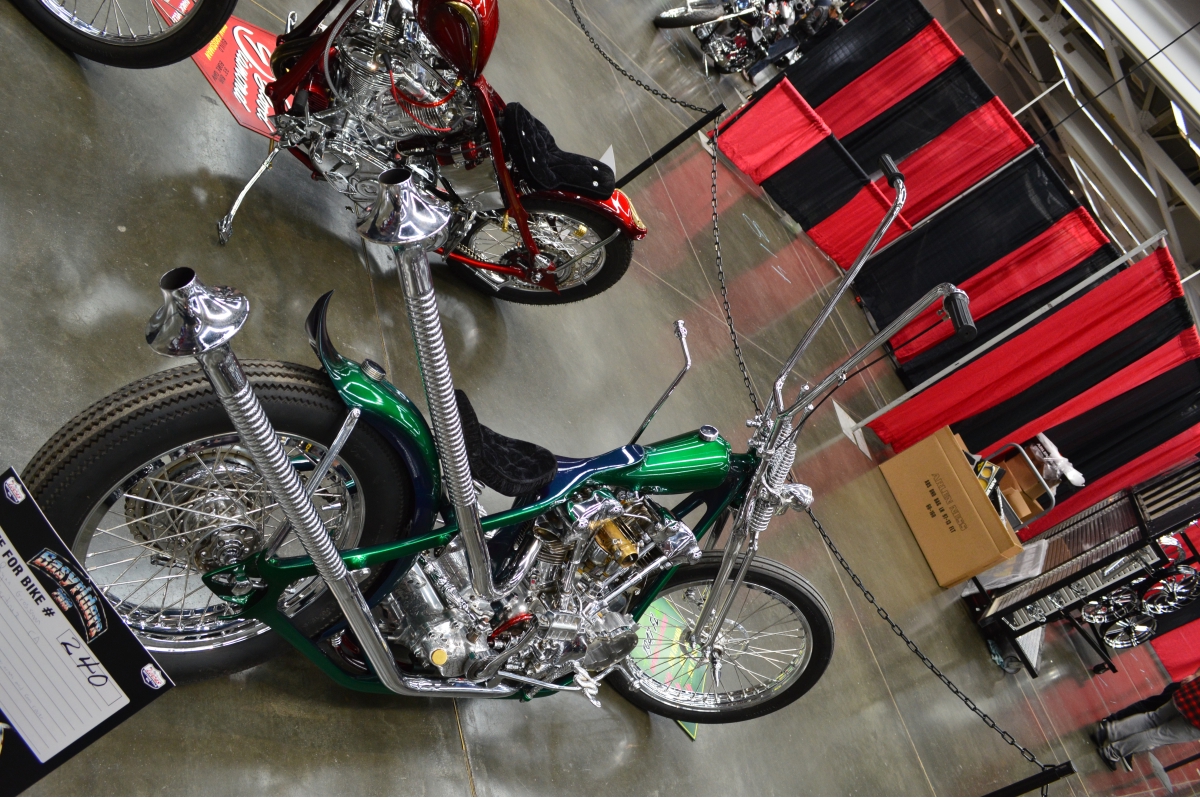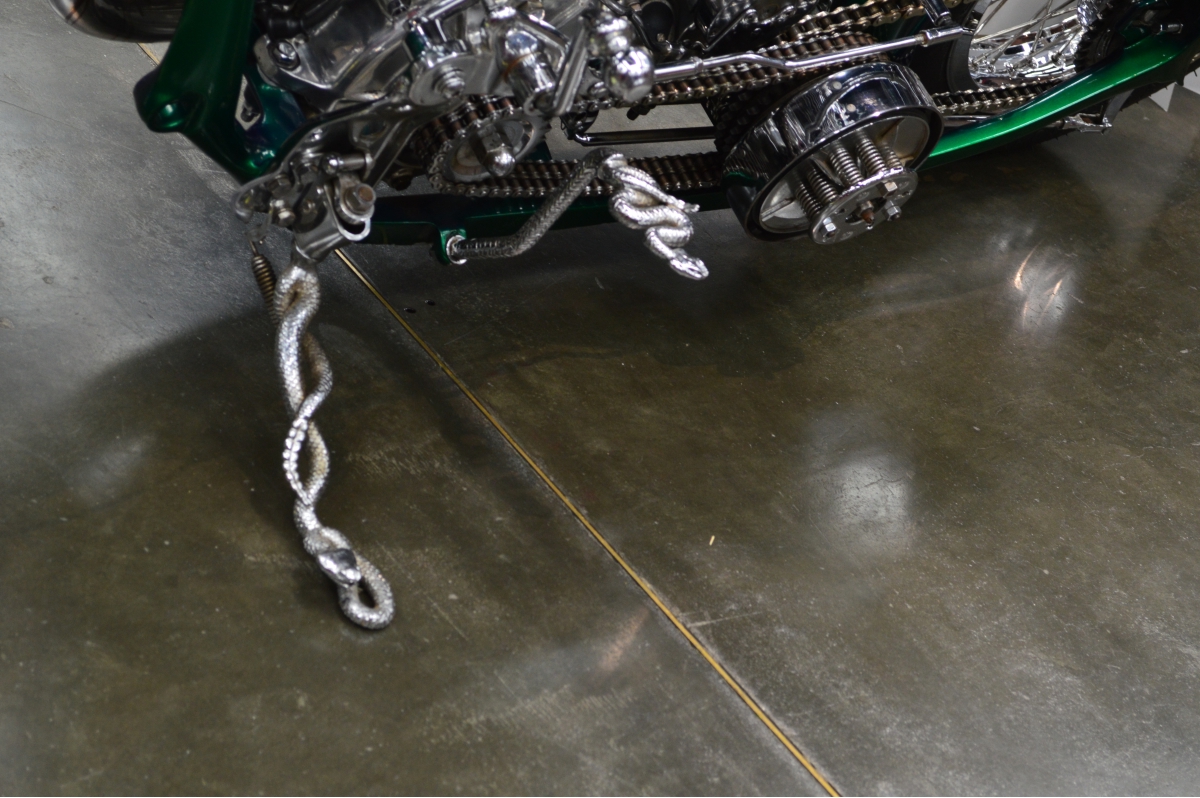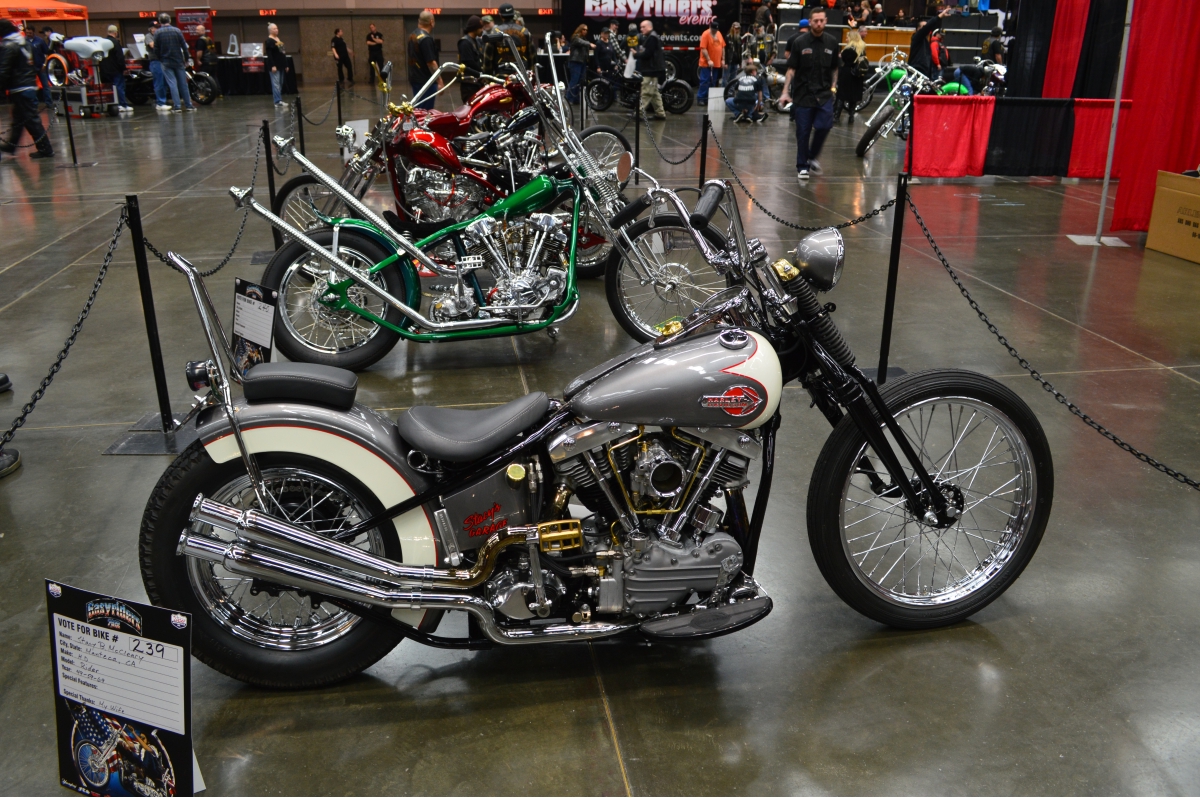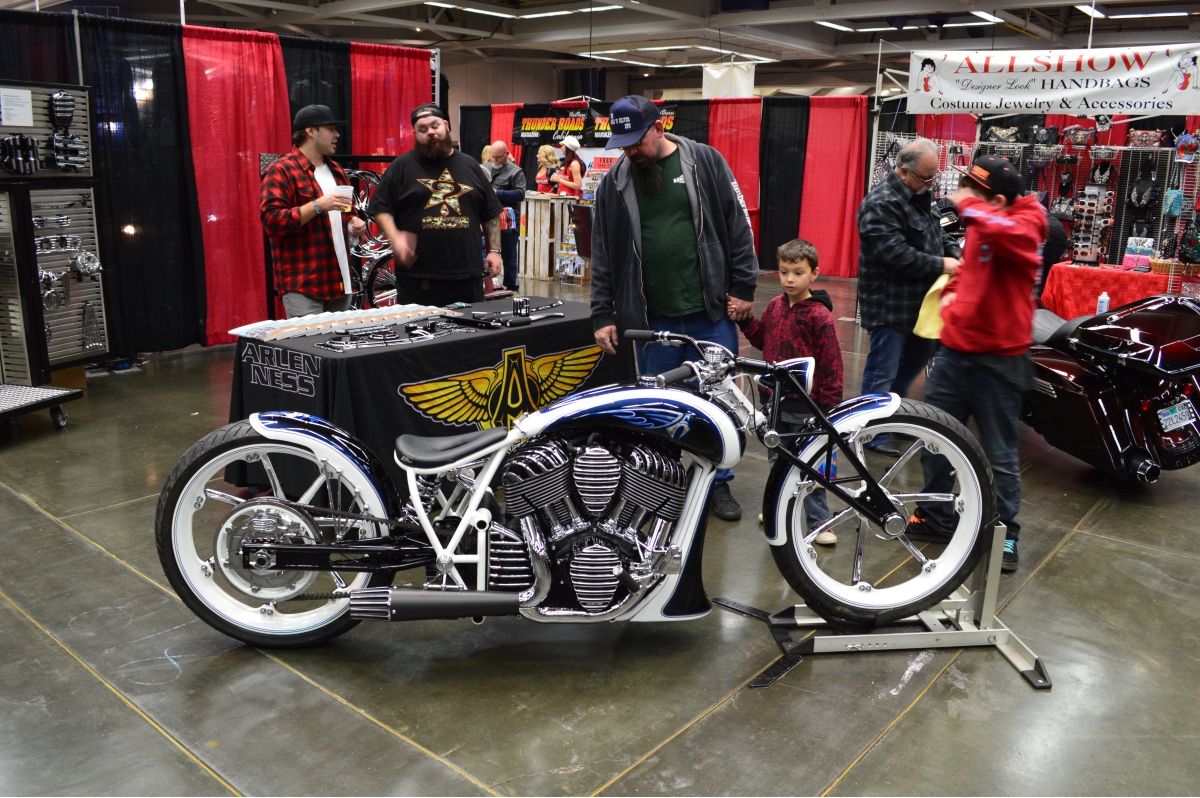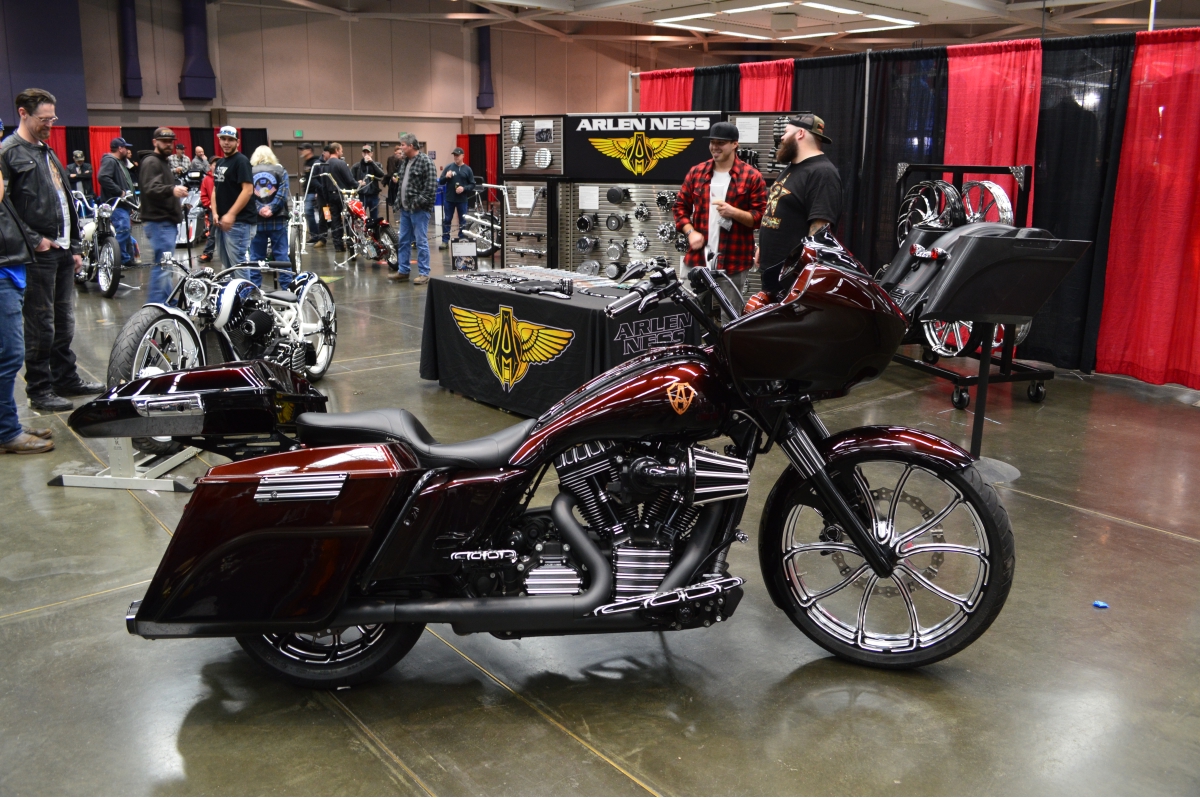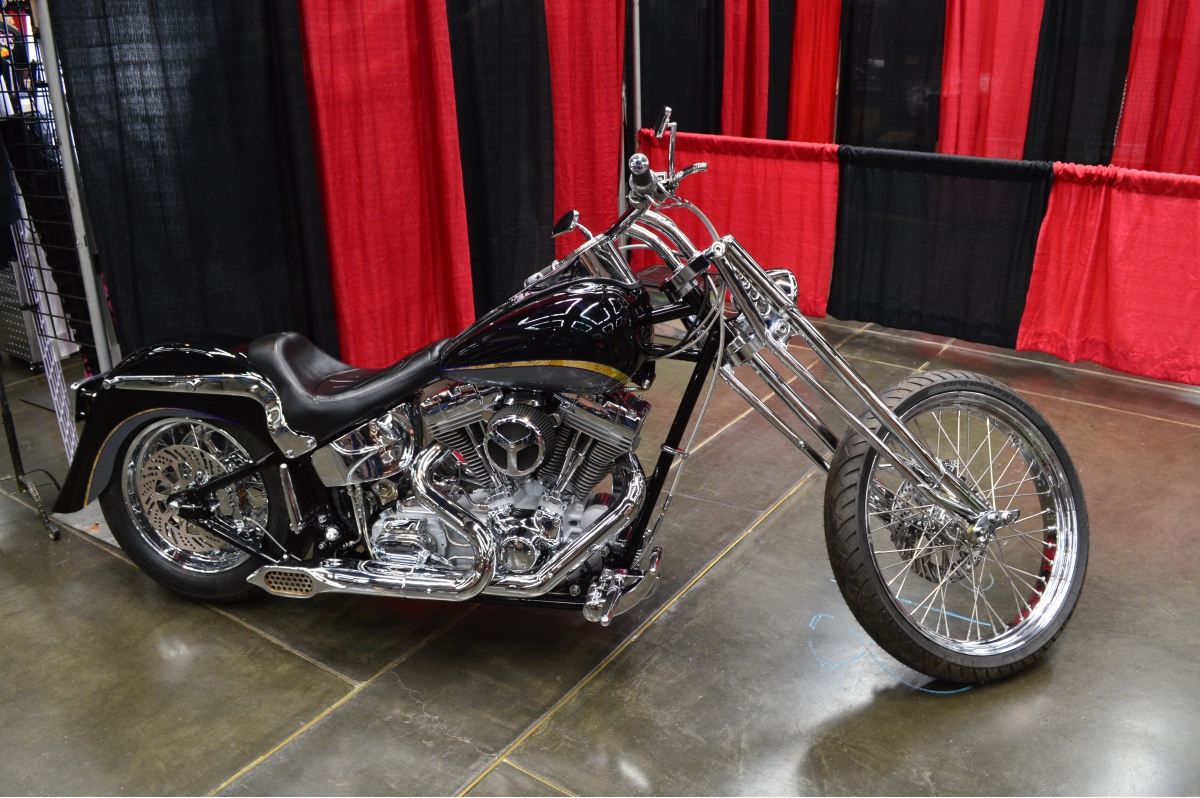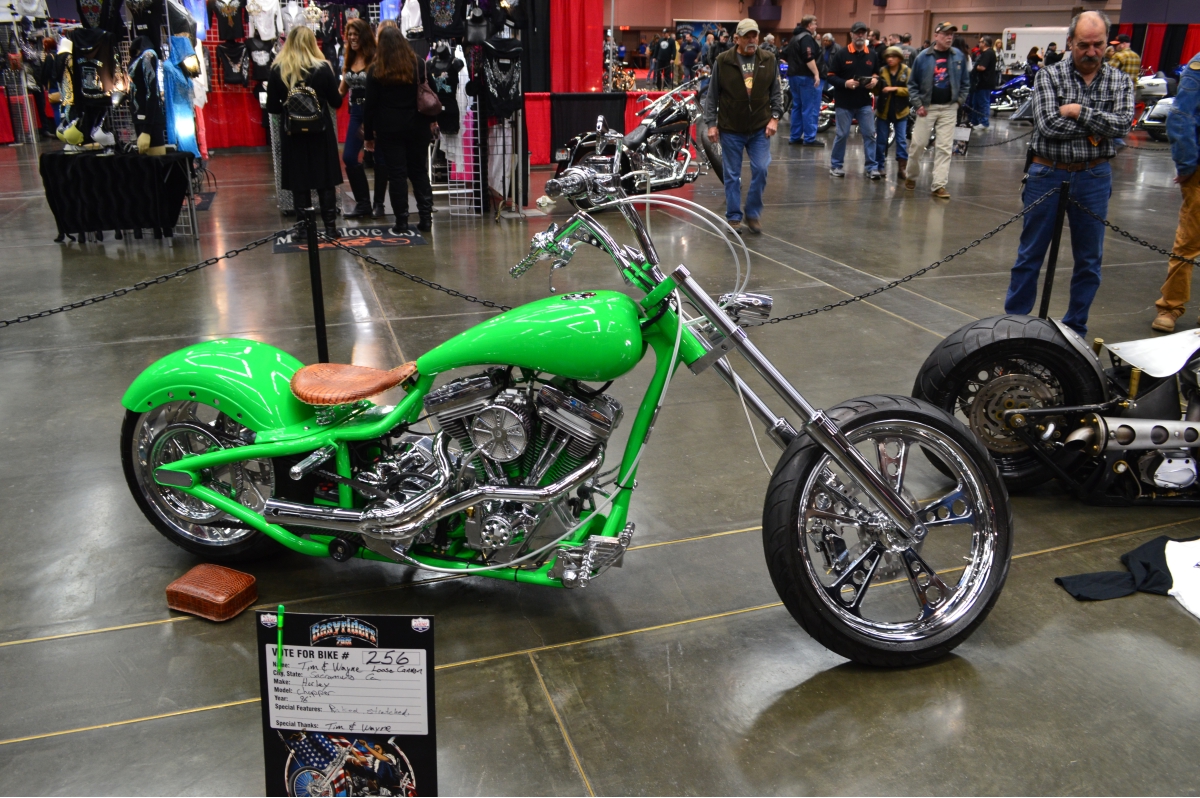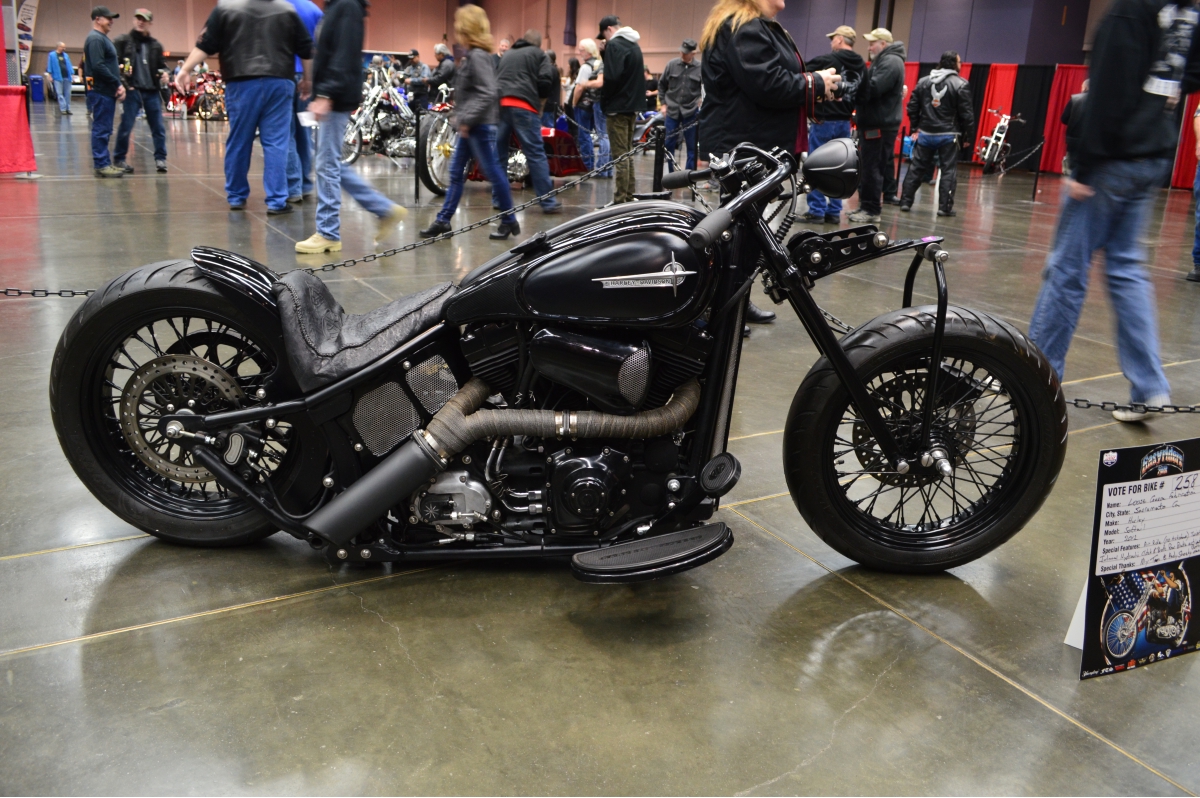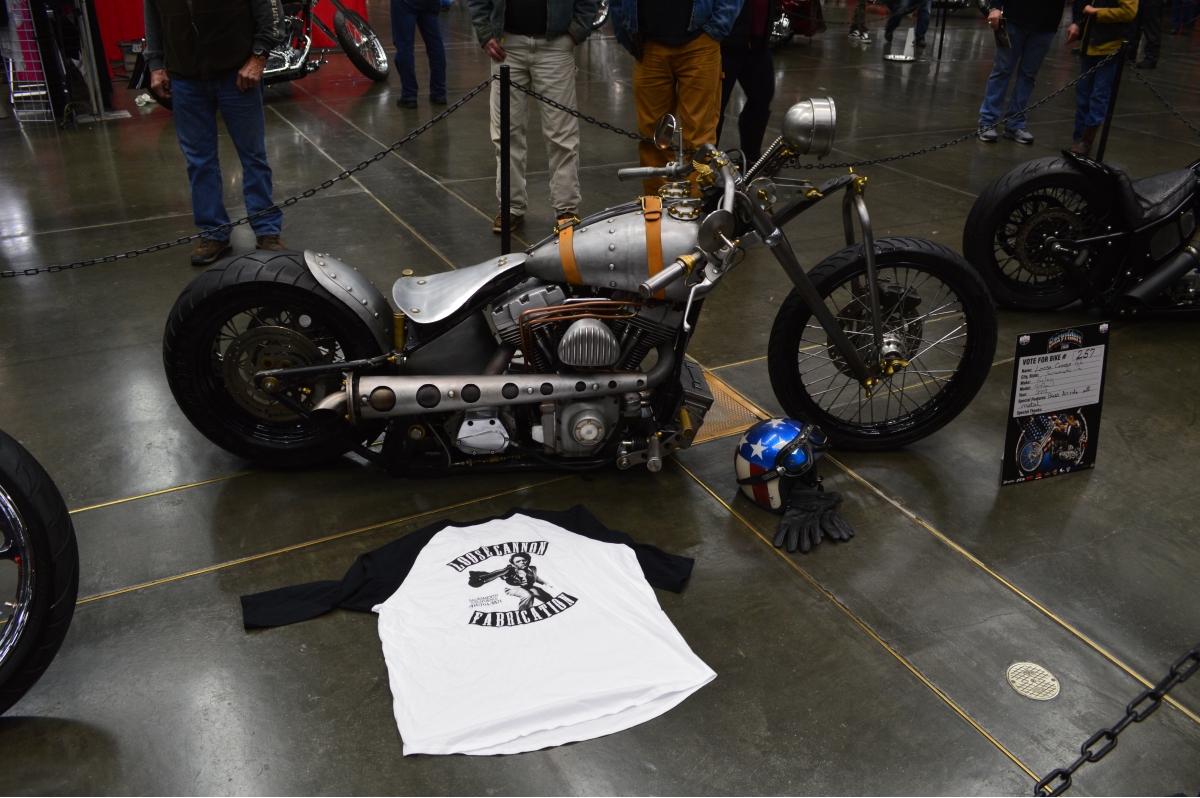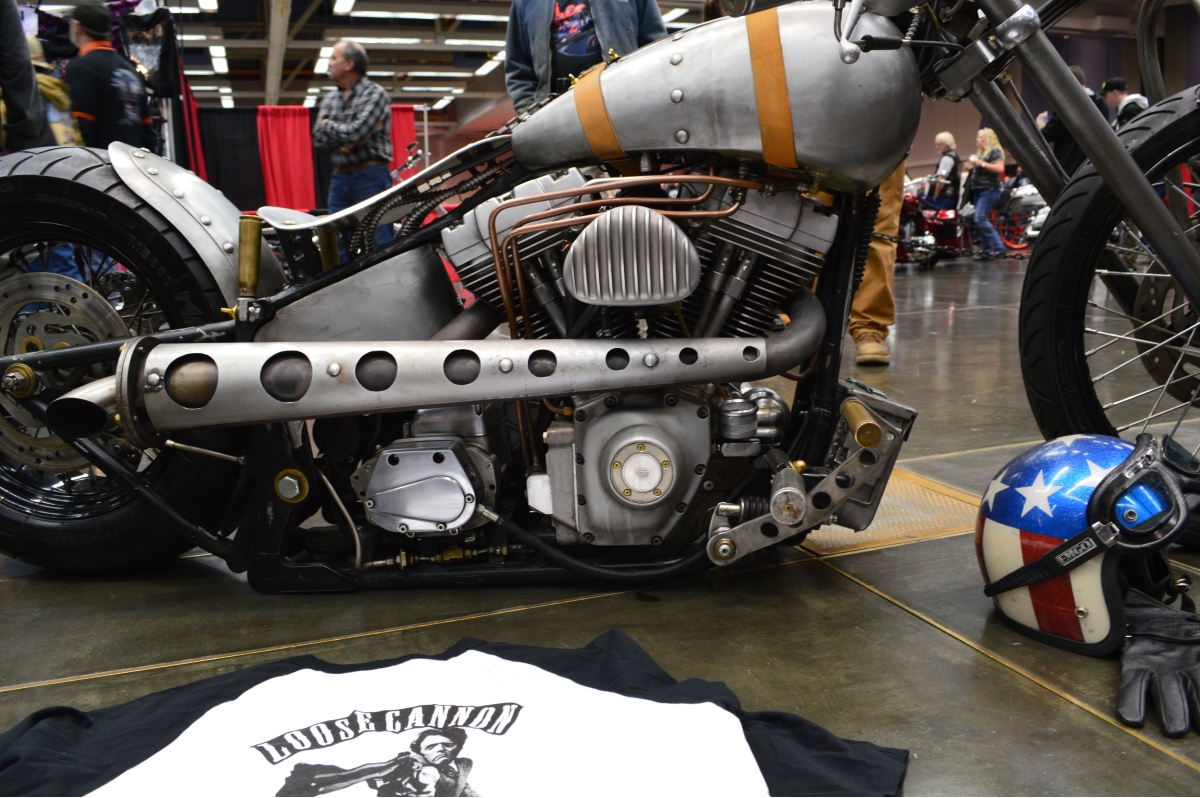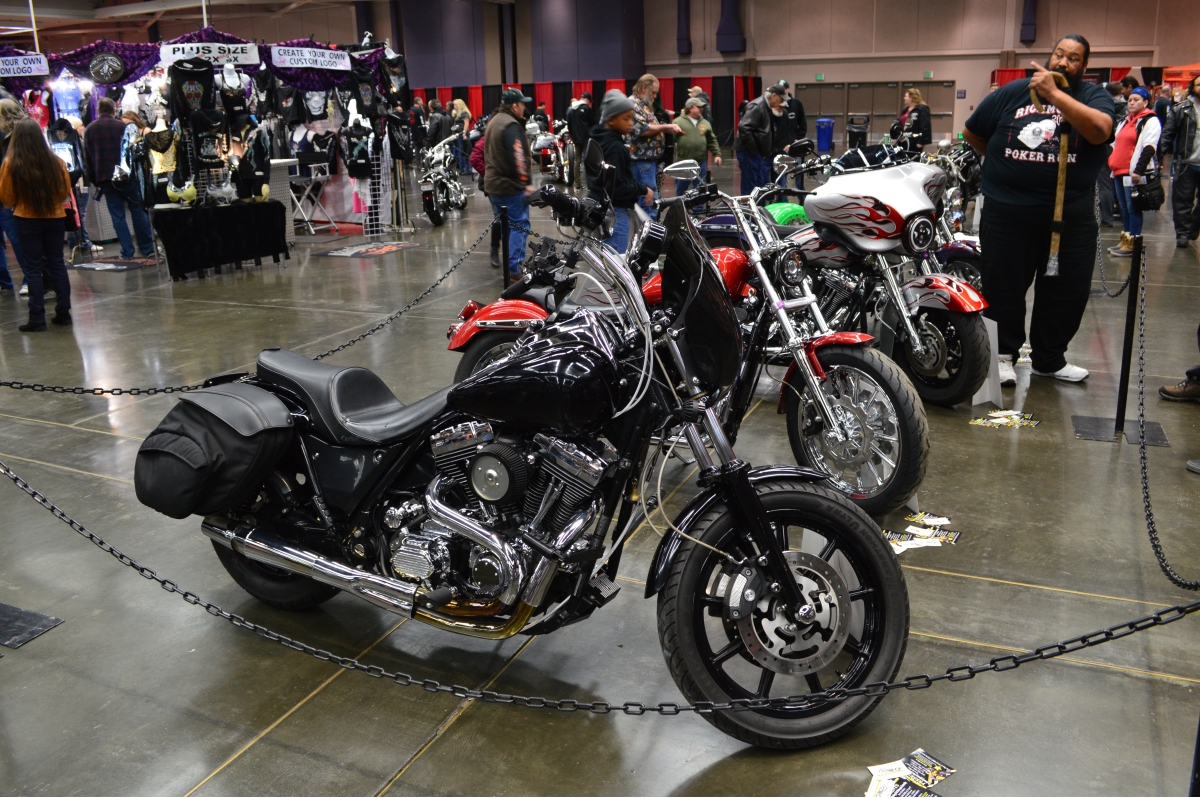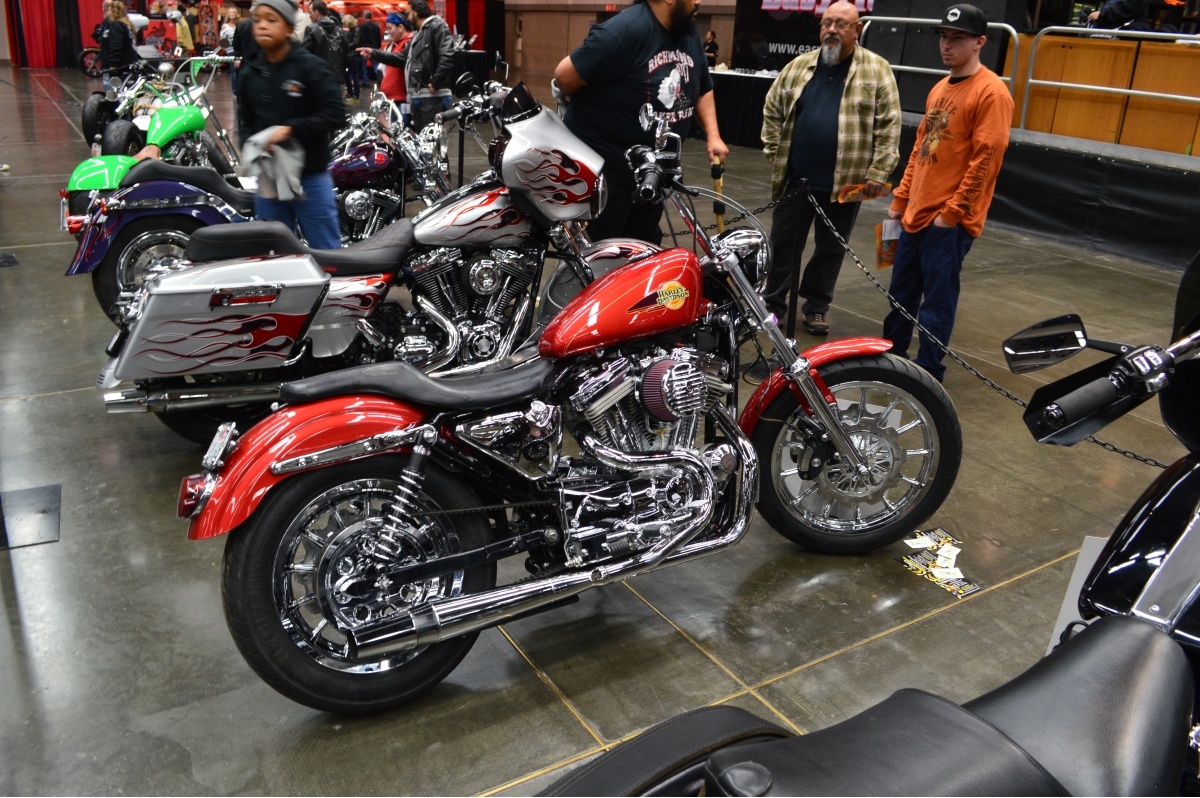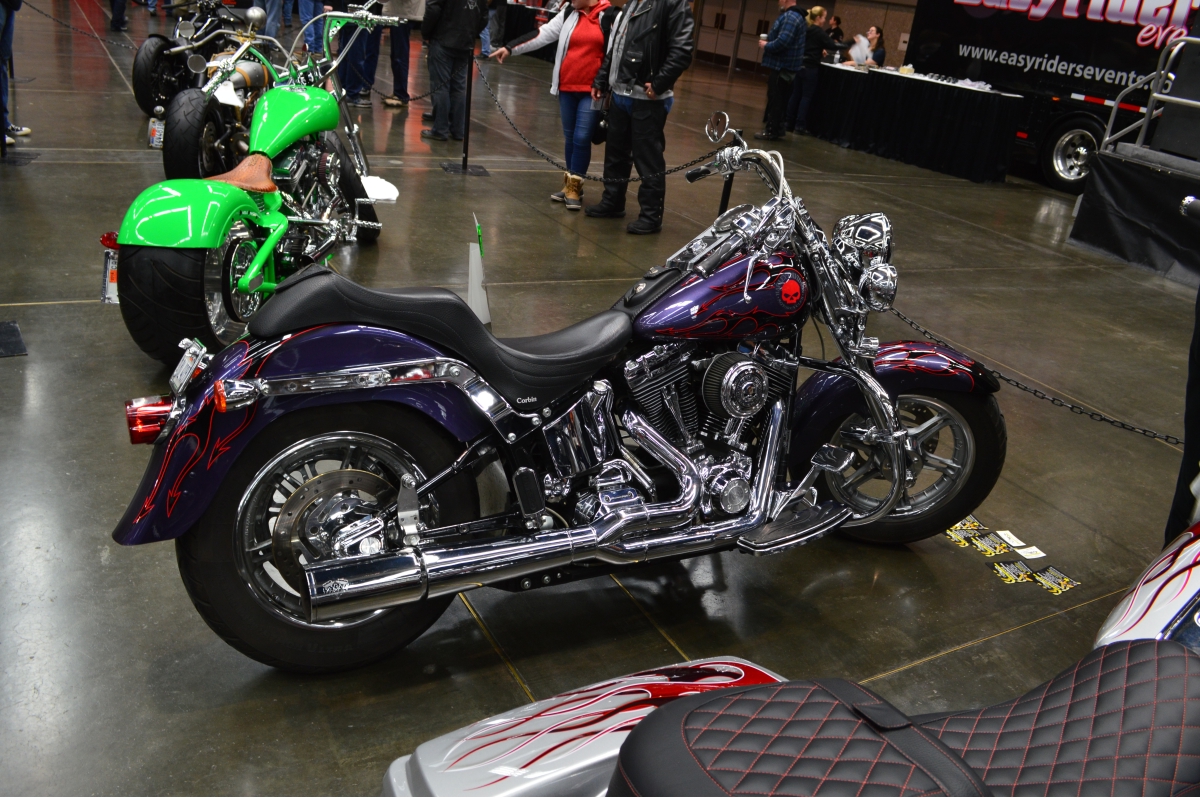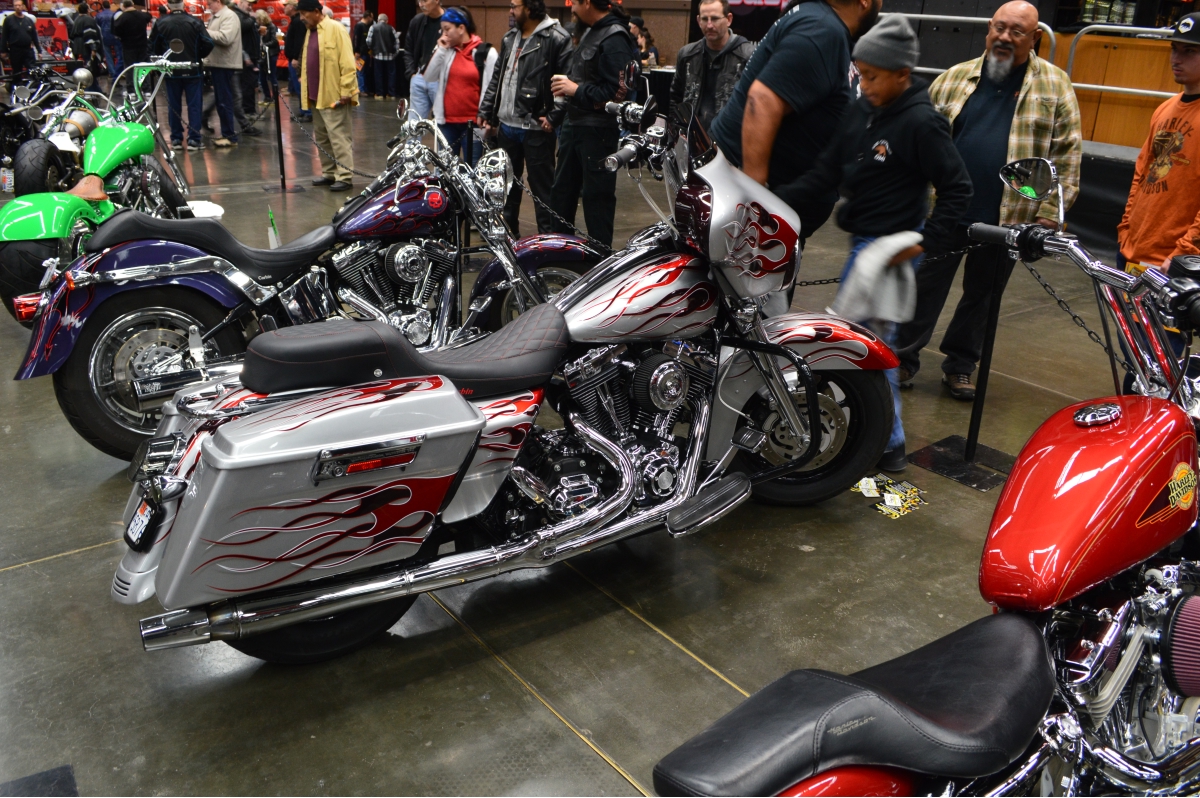 At Stan and Terry's booth...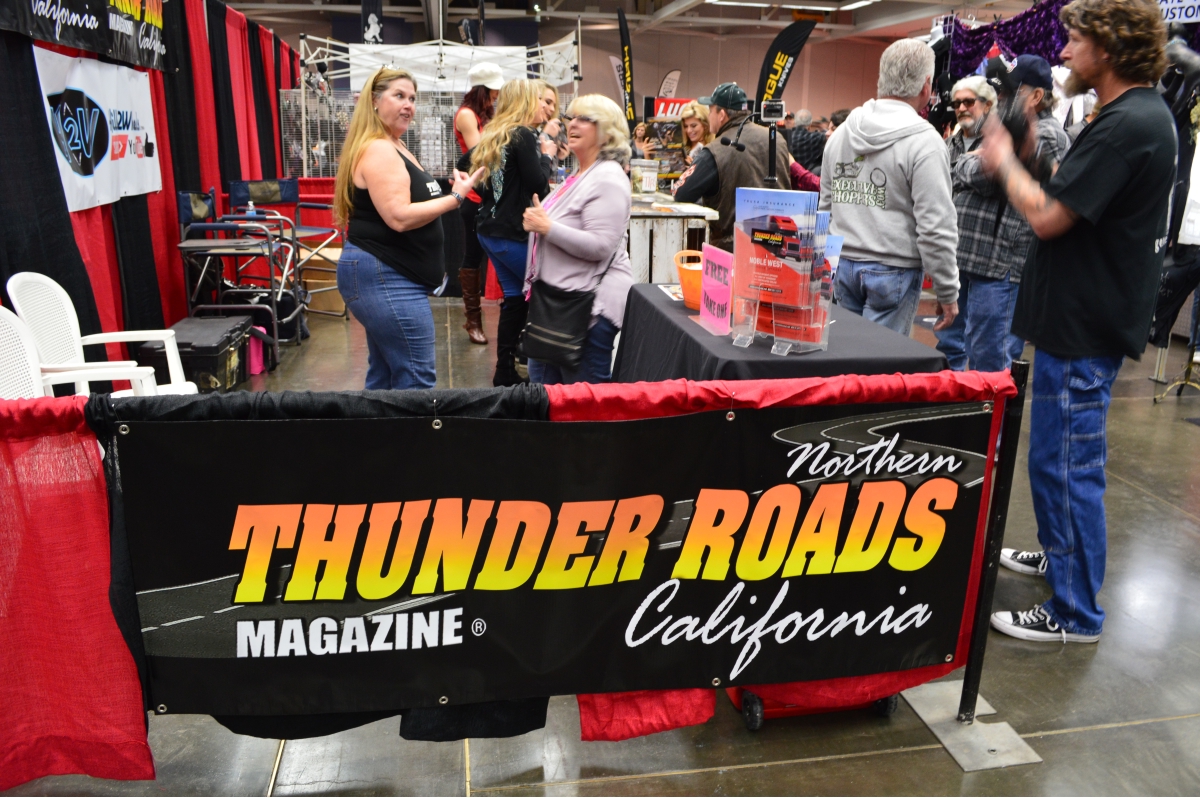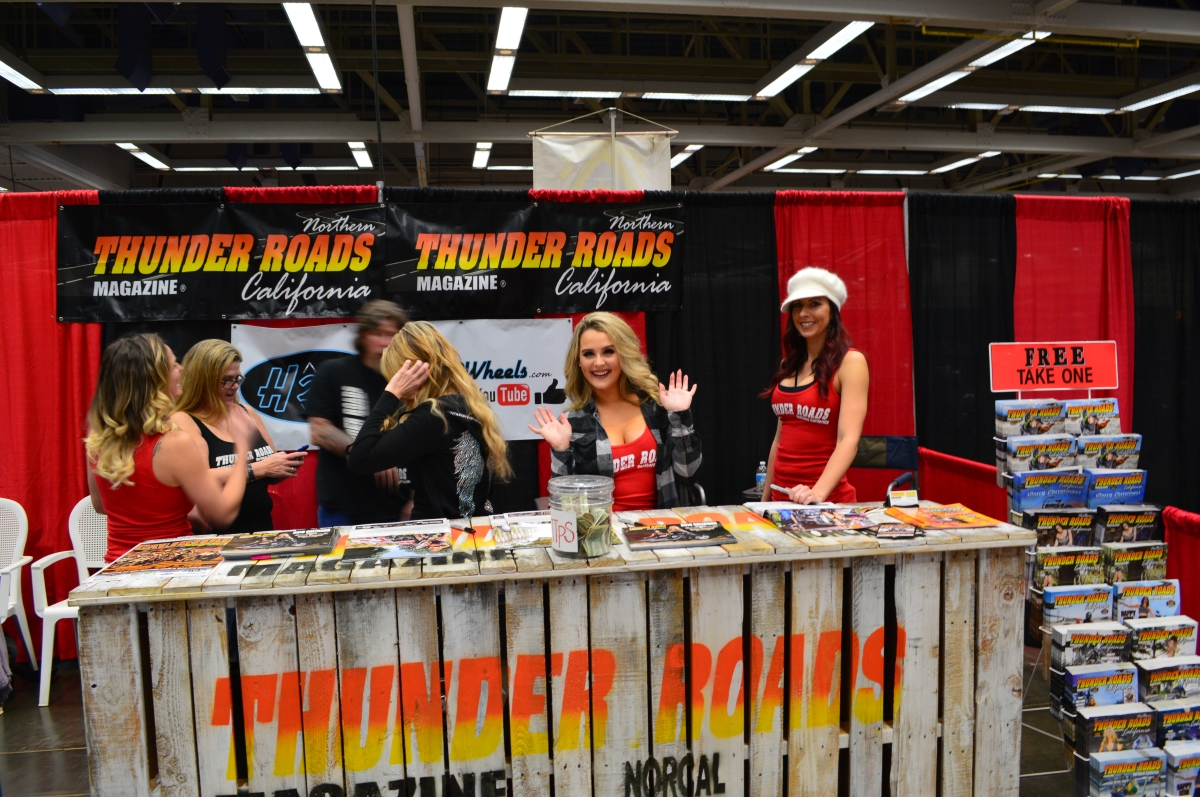 Thunder Roads Magazine NorCal goes "live" on facebook inviting everyone to come on down......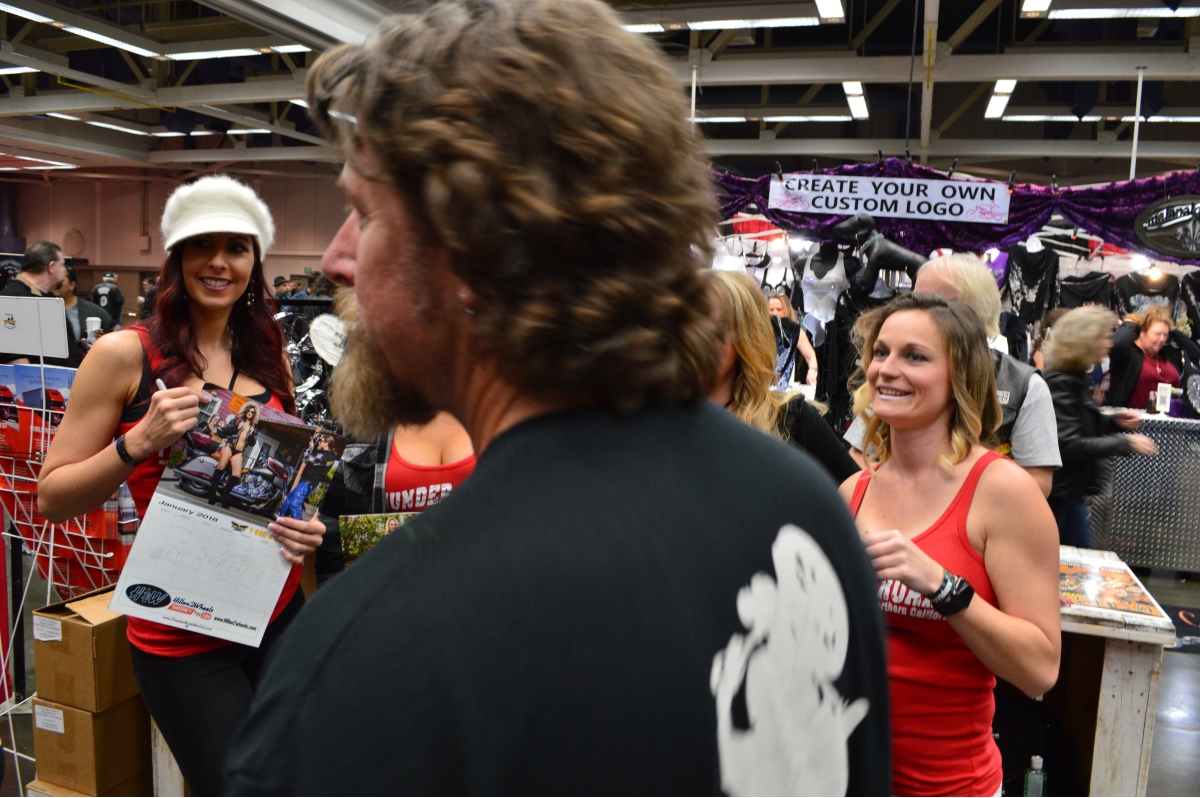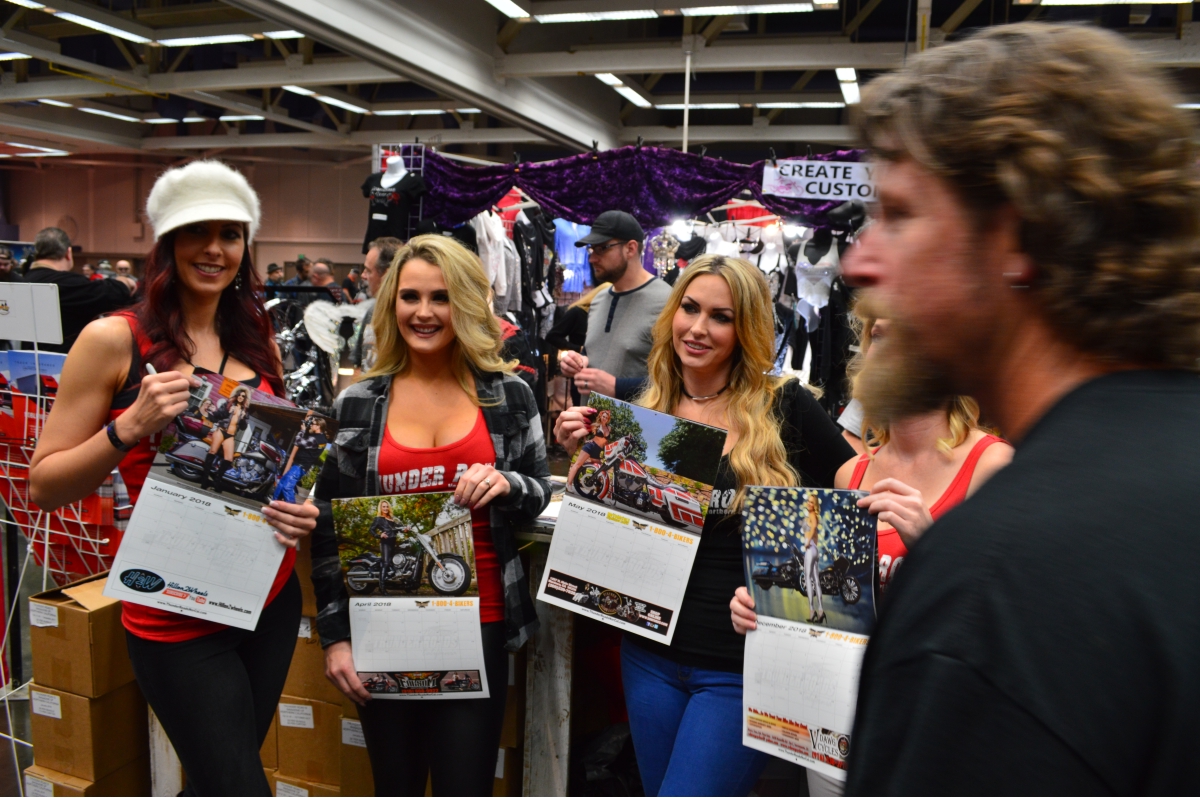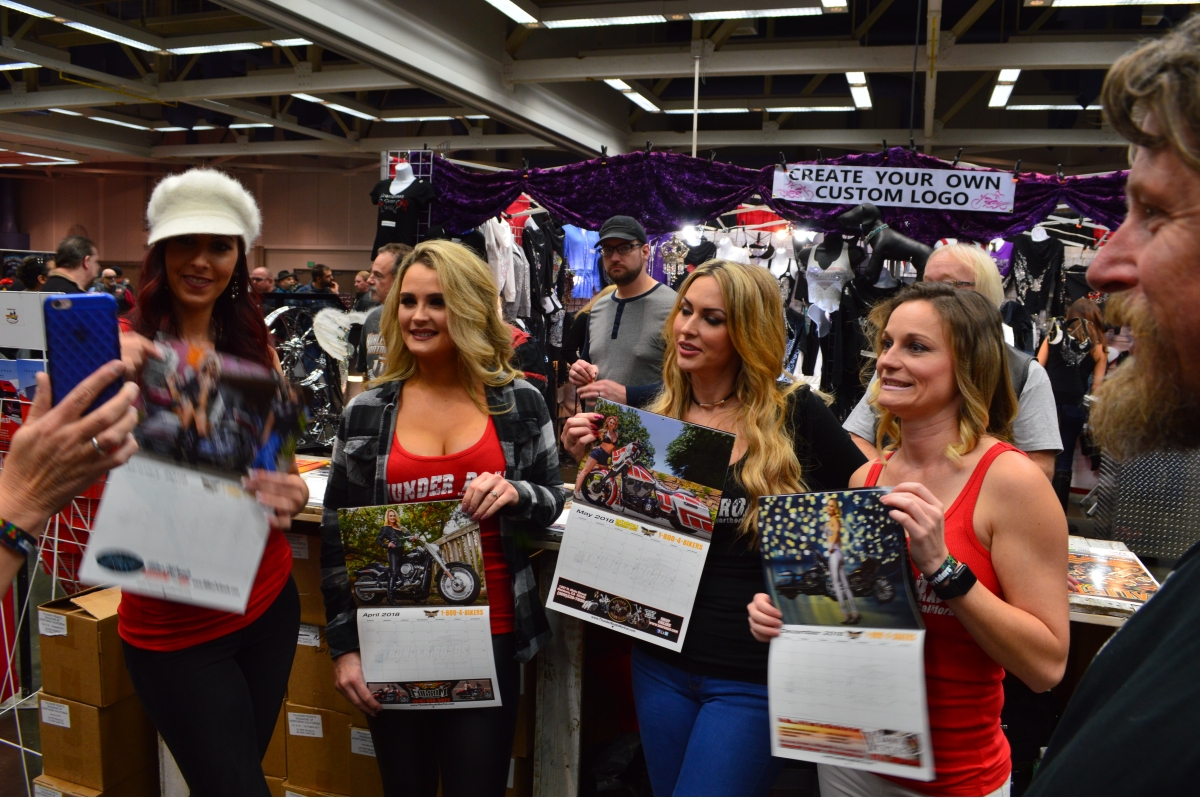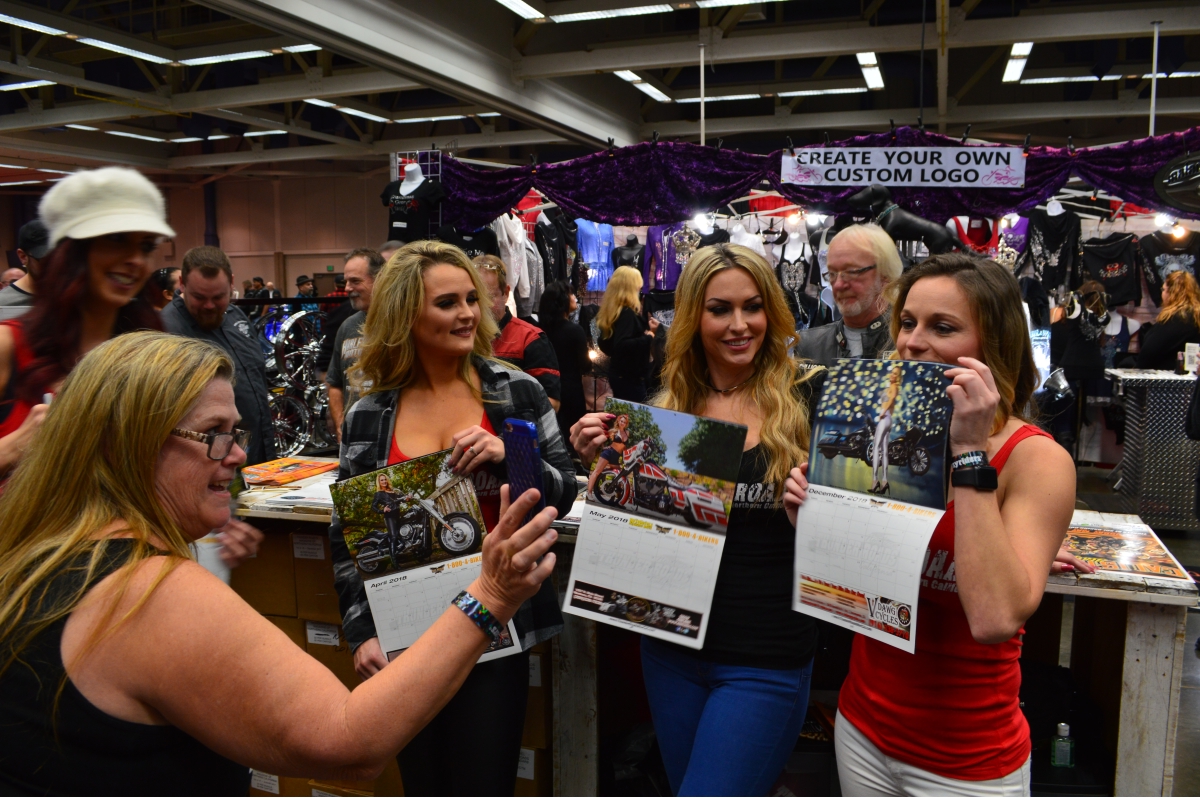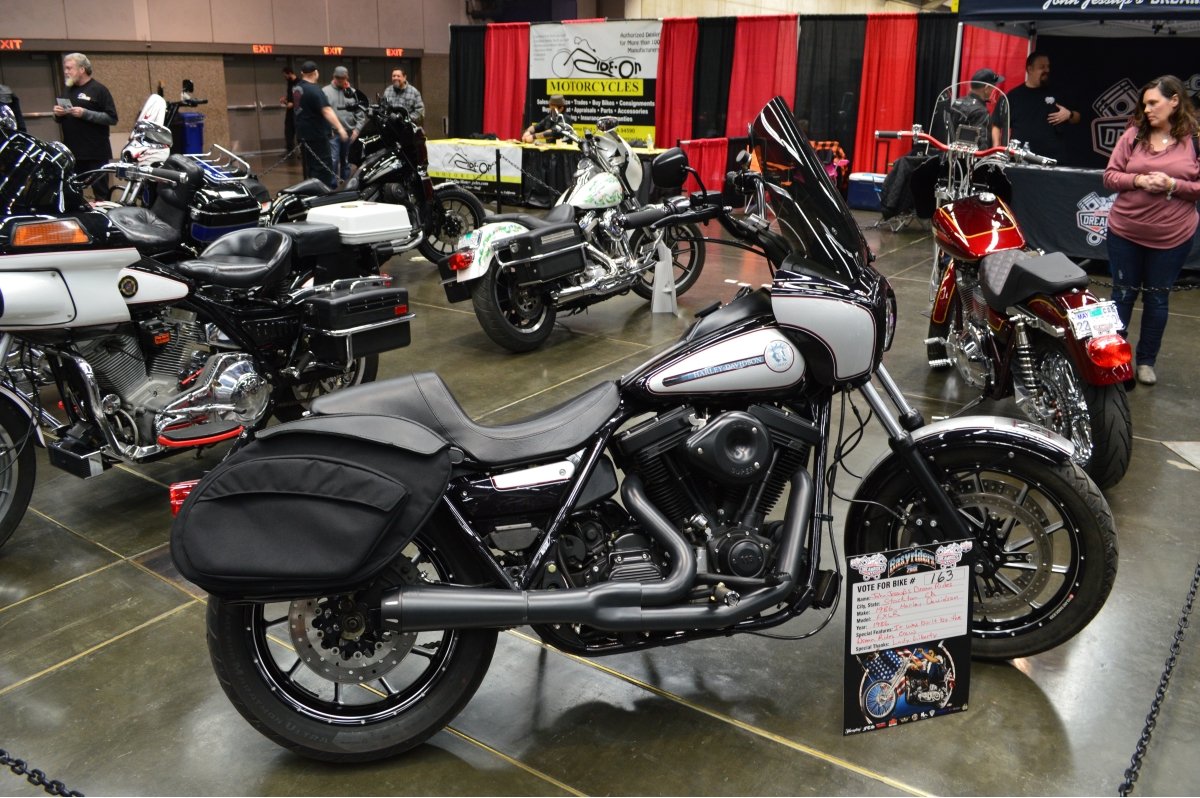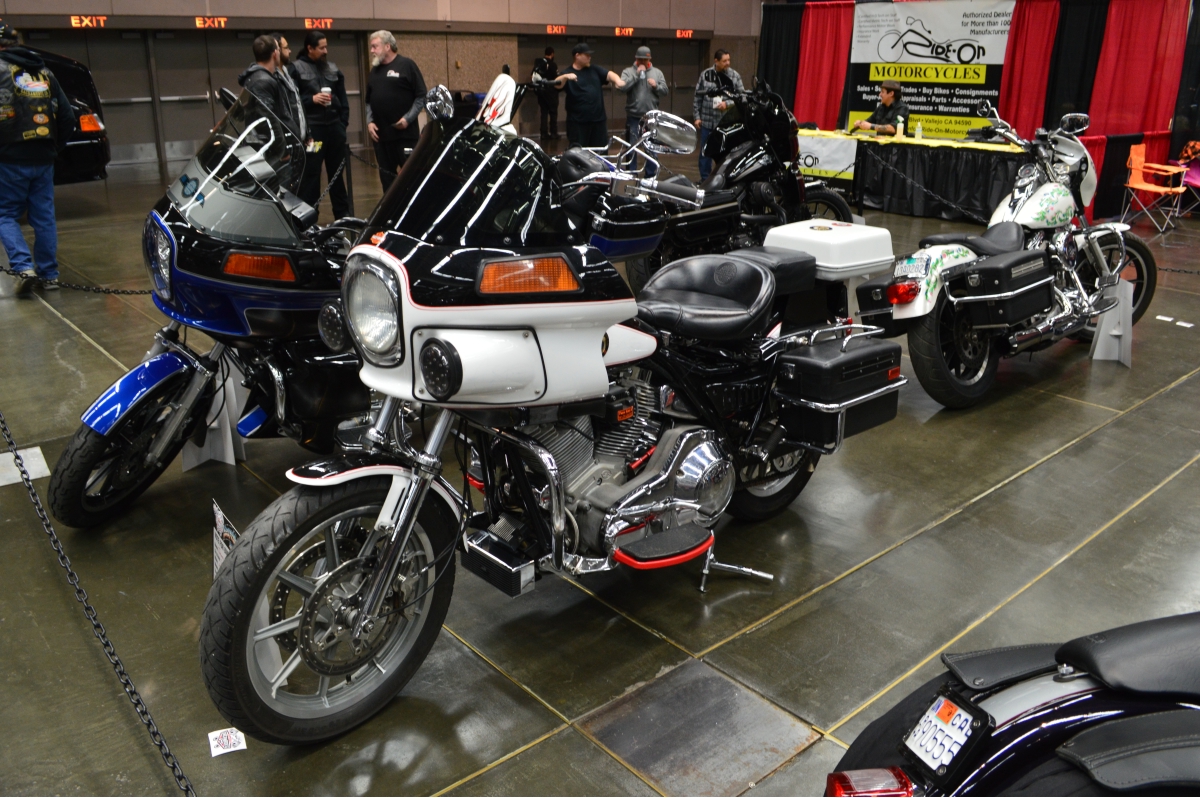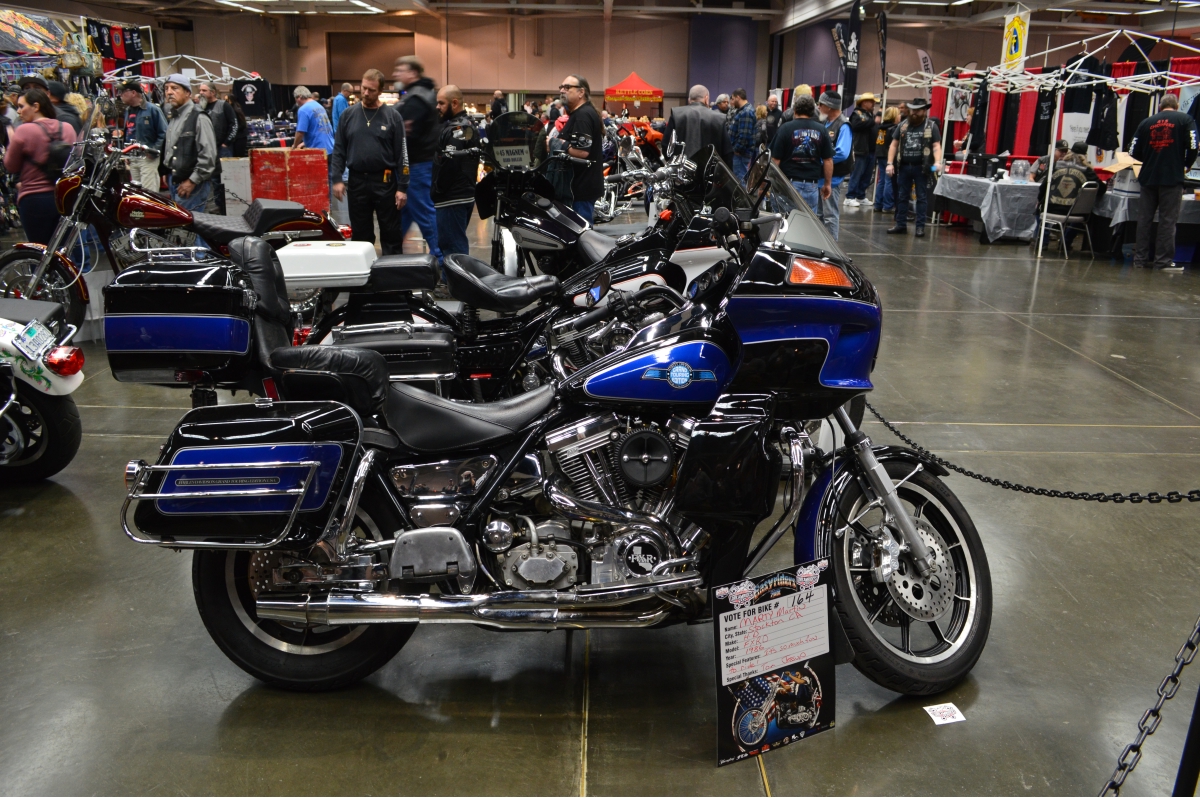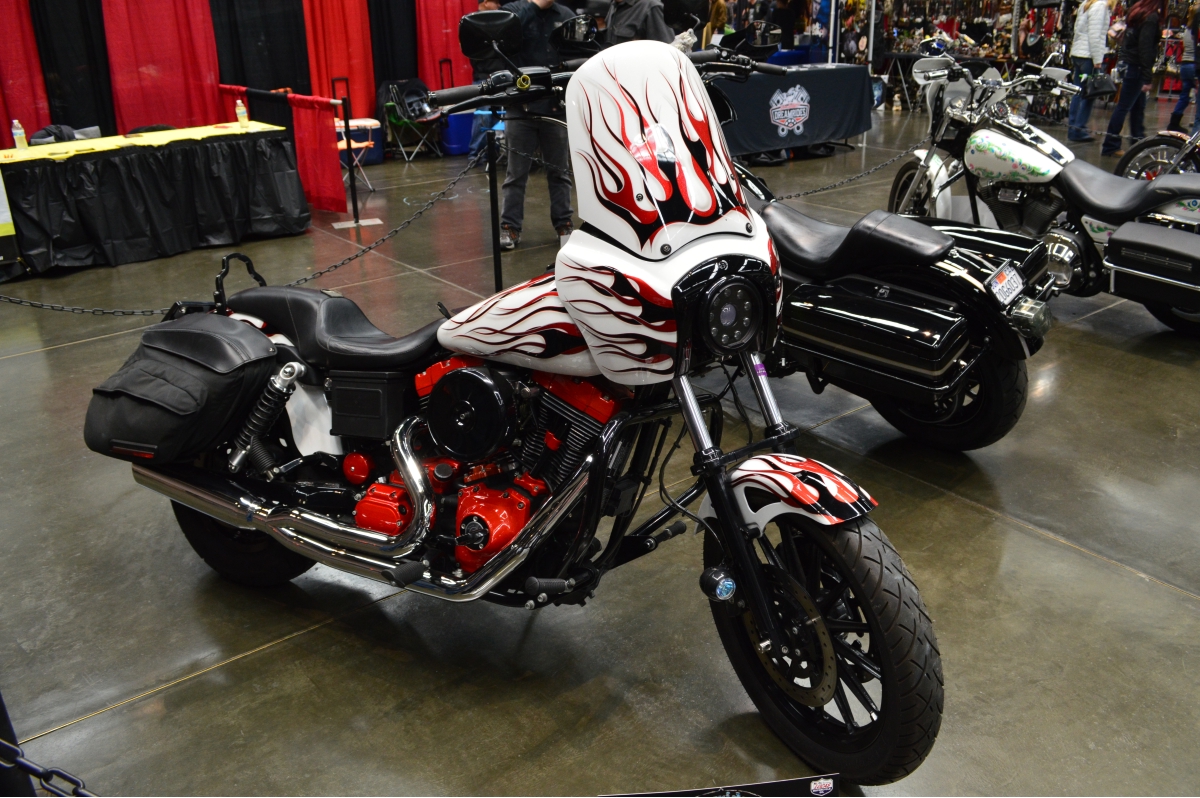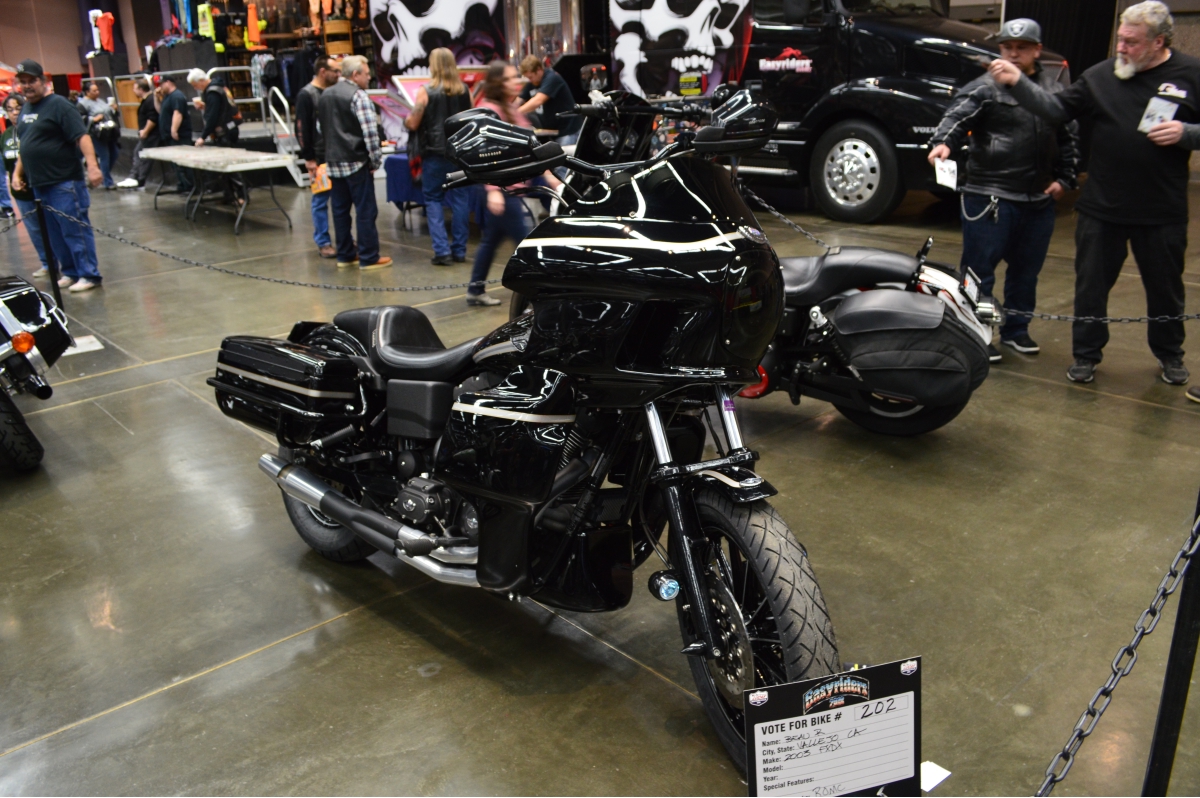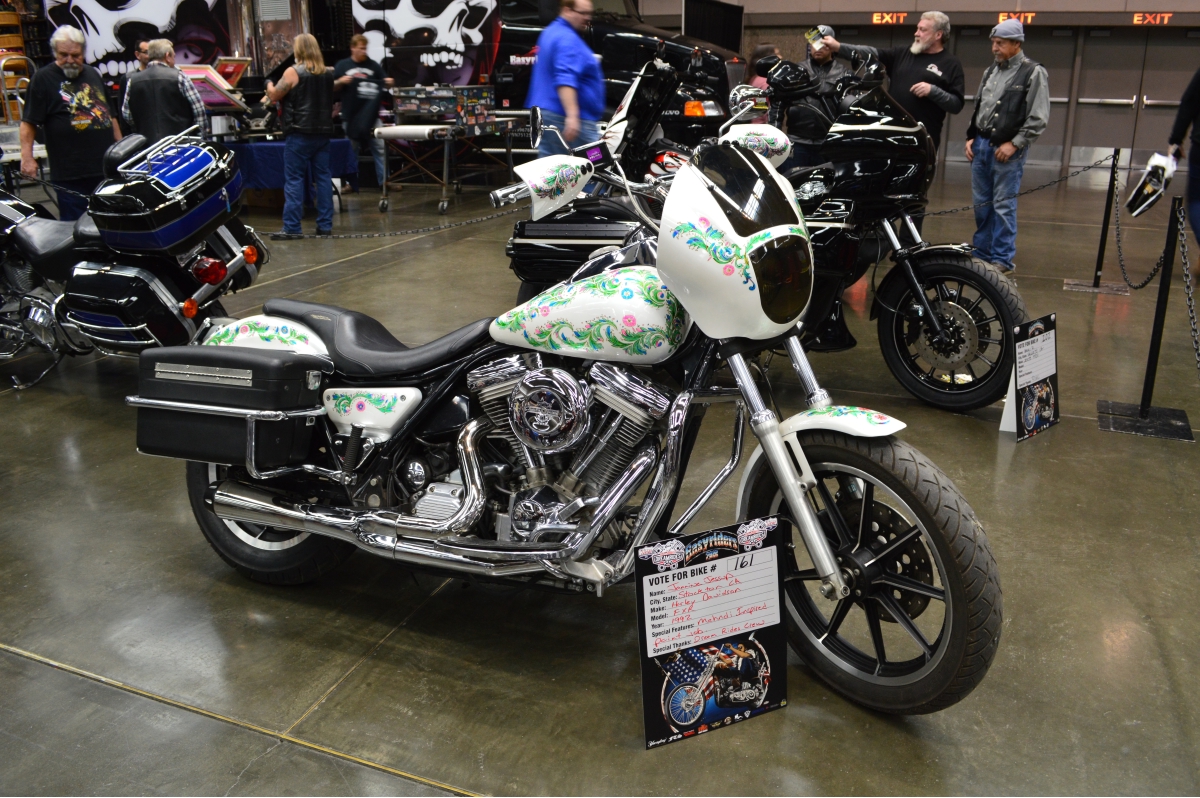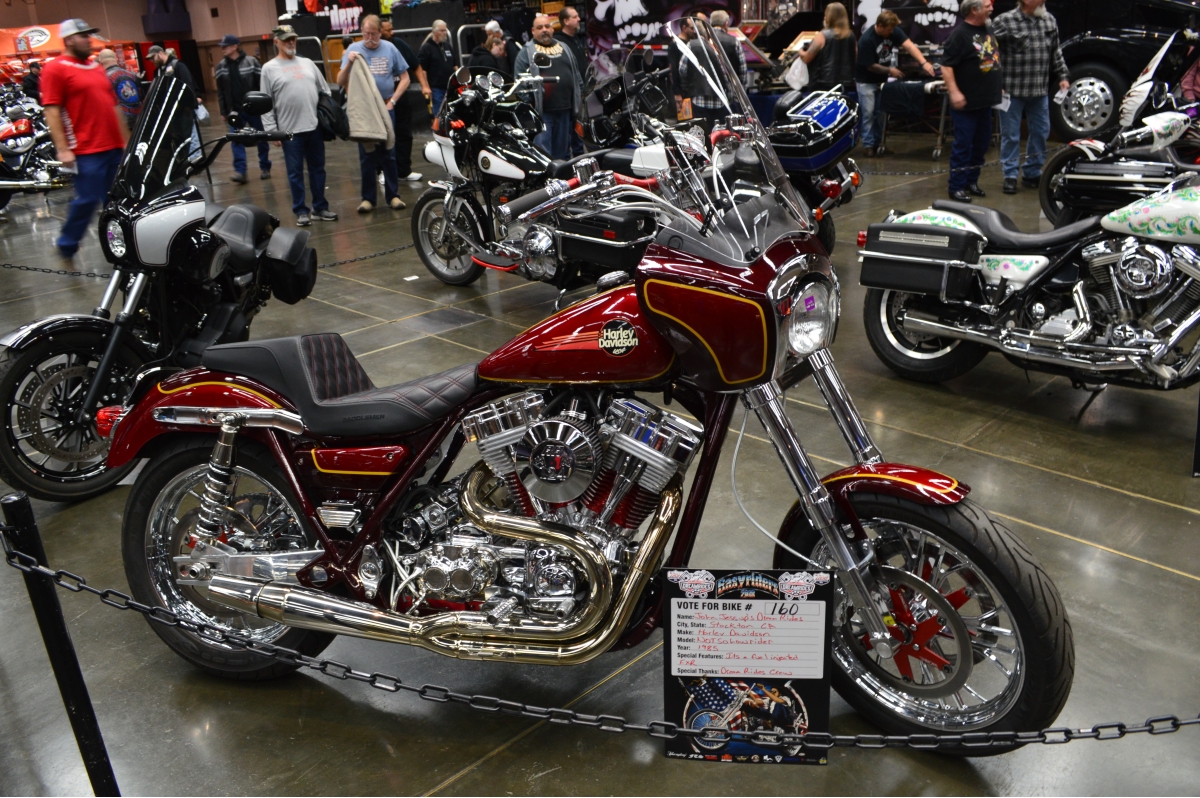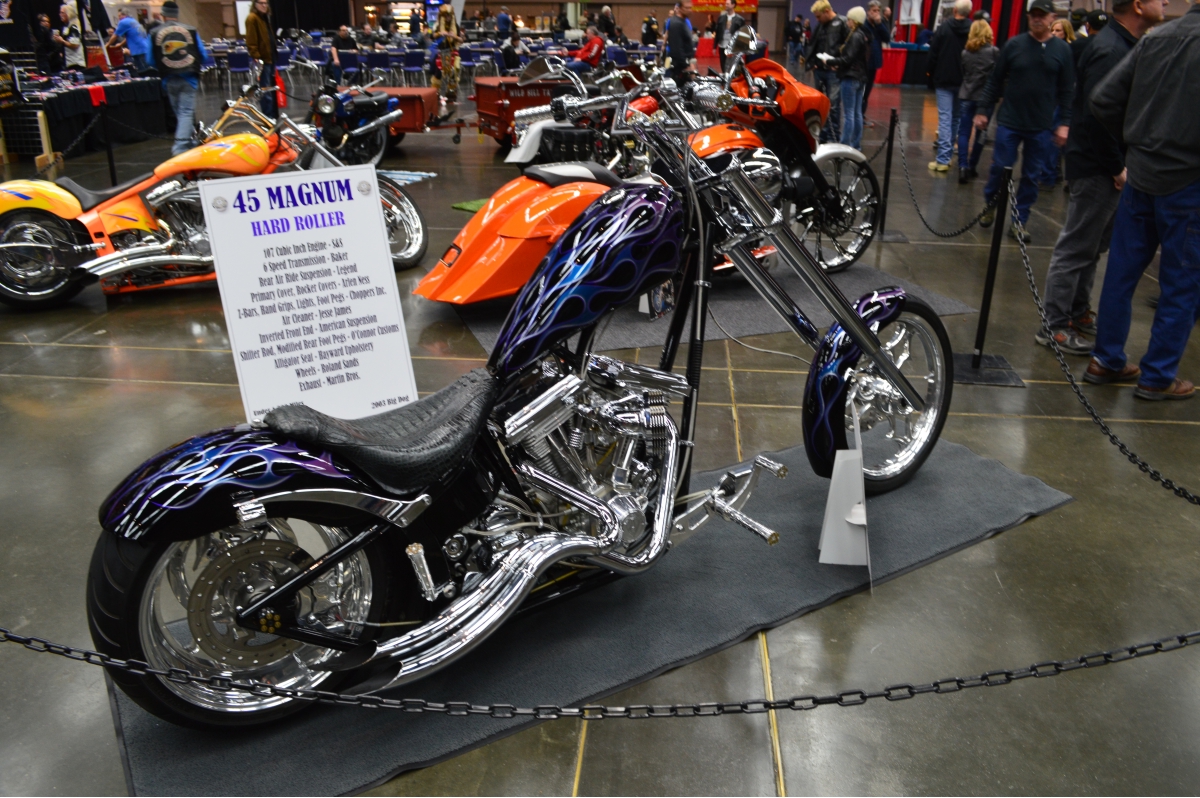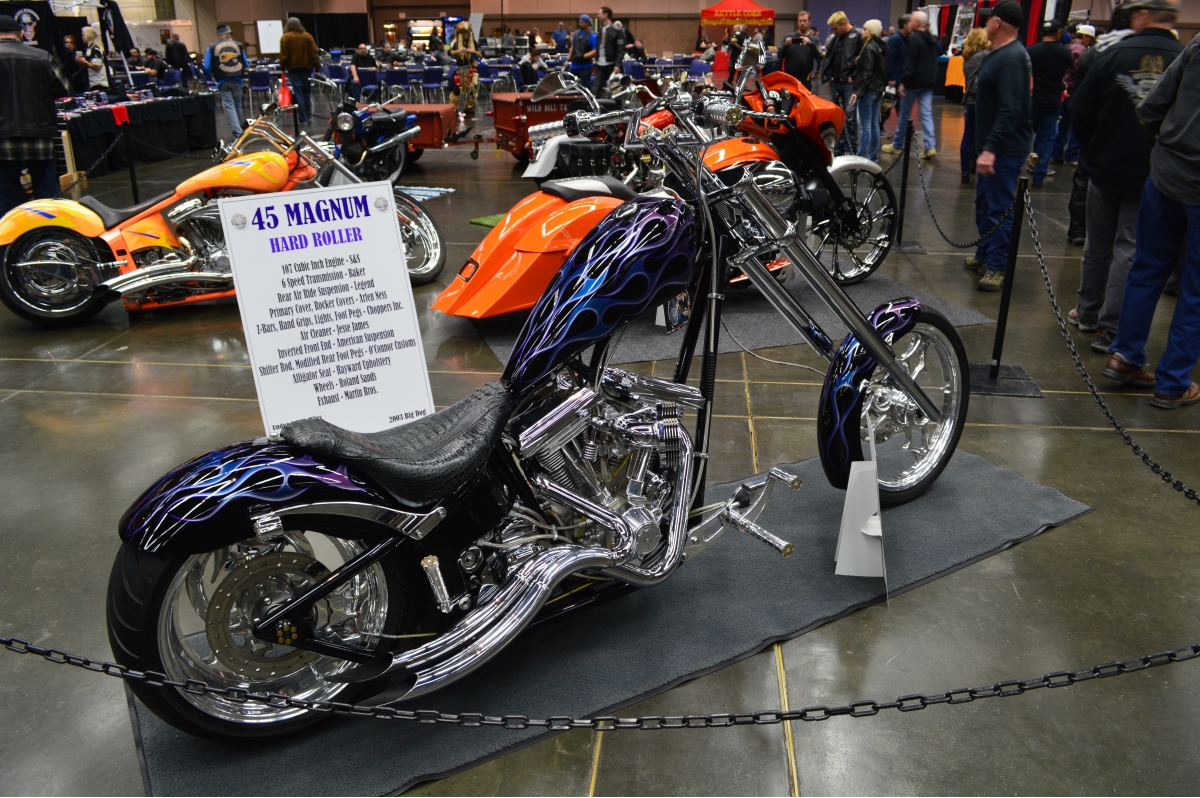 Grand-daughter Haley and Great-grand-daughter Willow attended... ... and Steve and Martha attended also...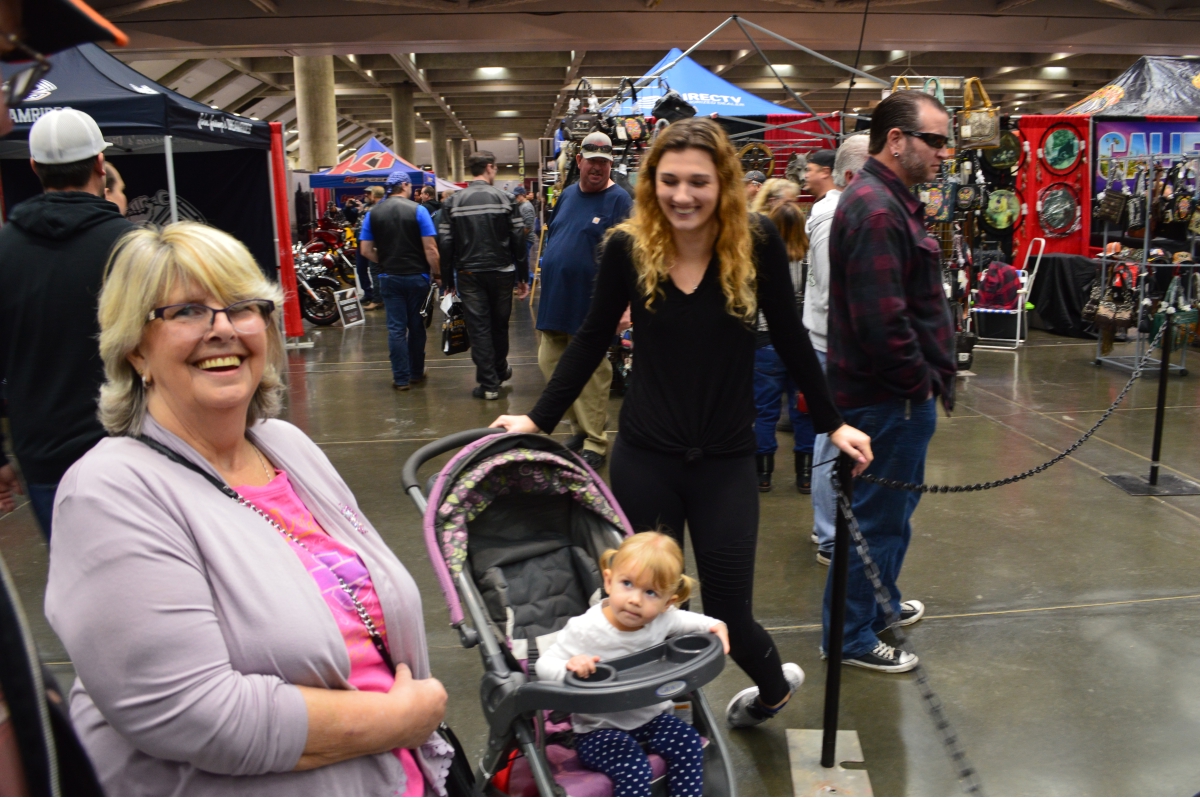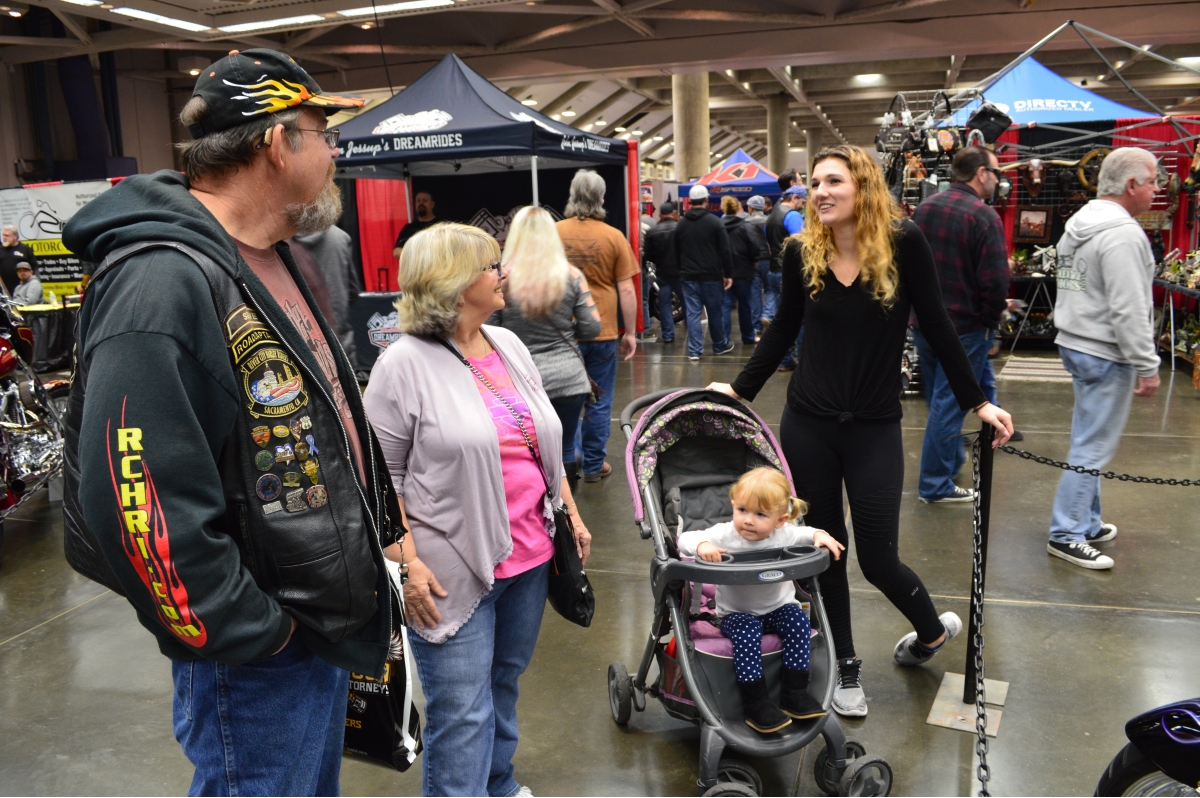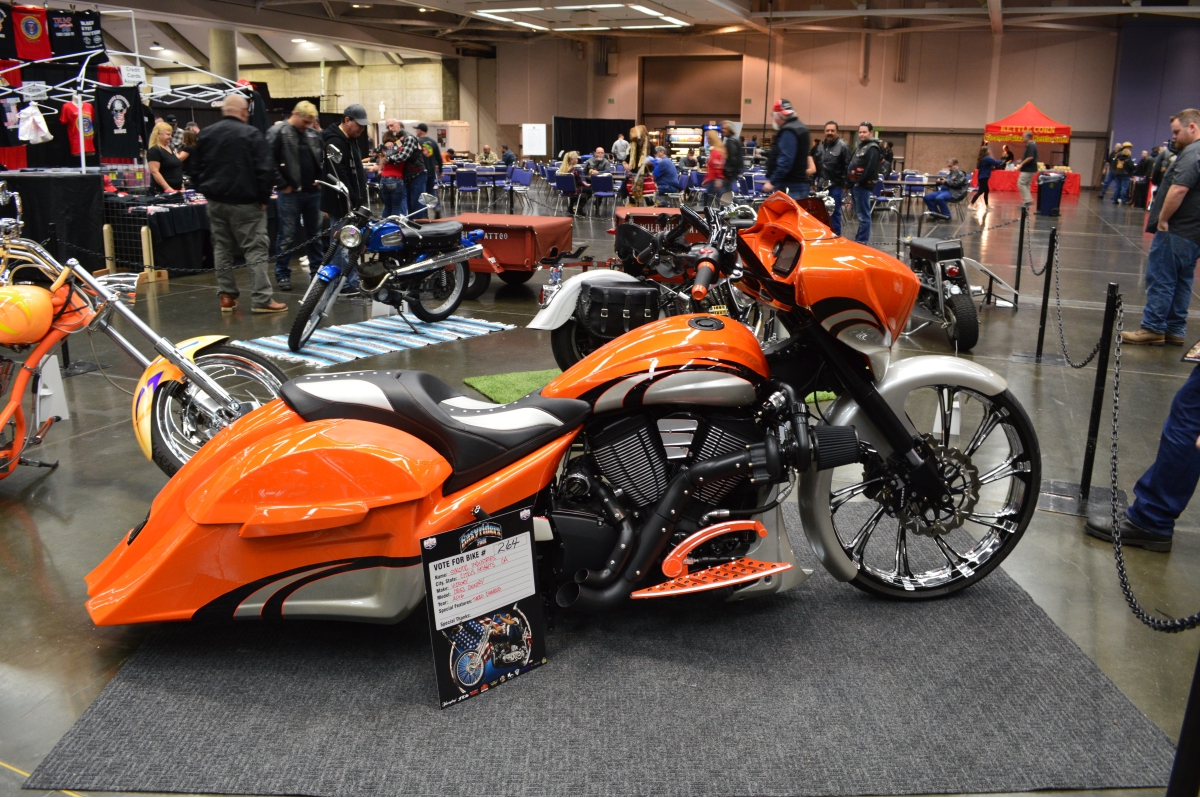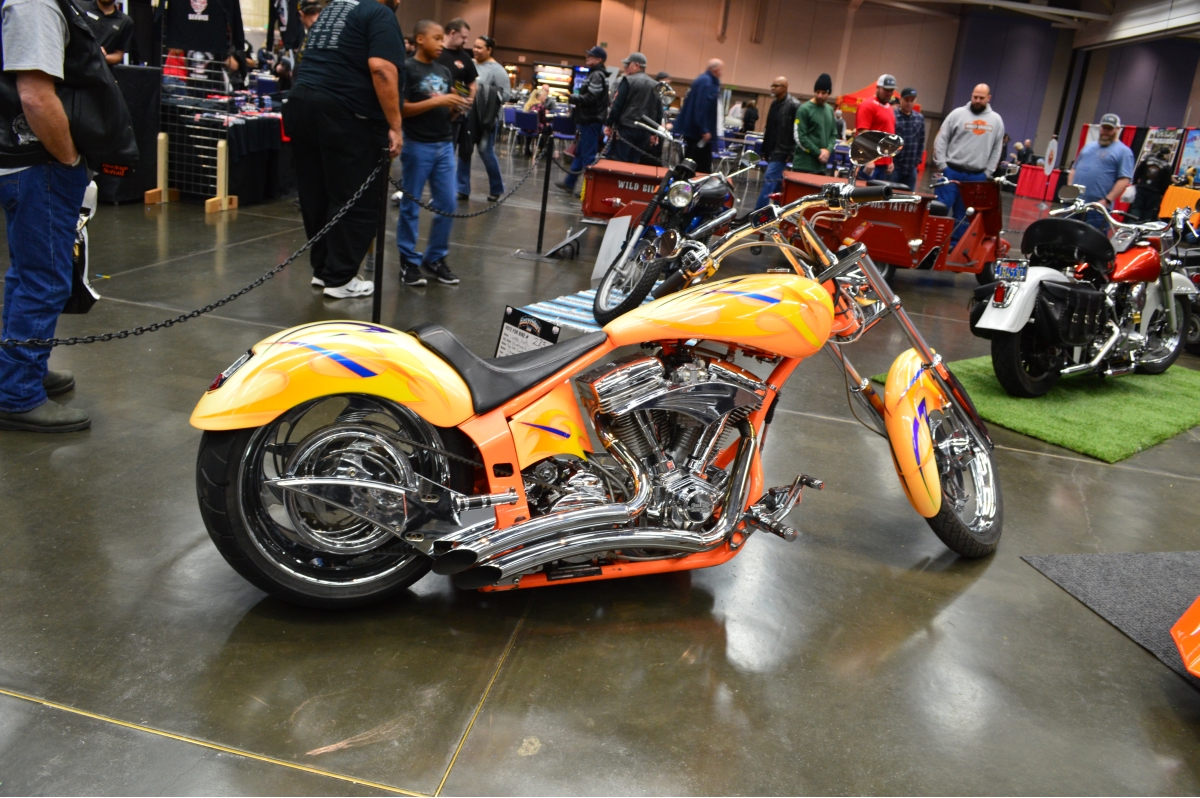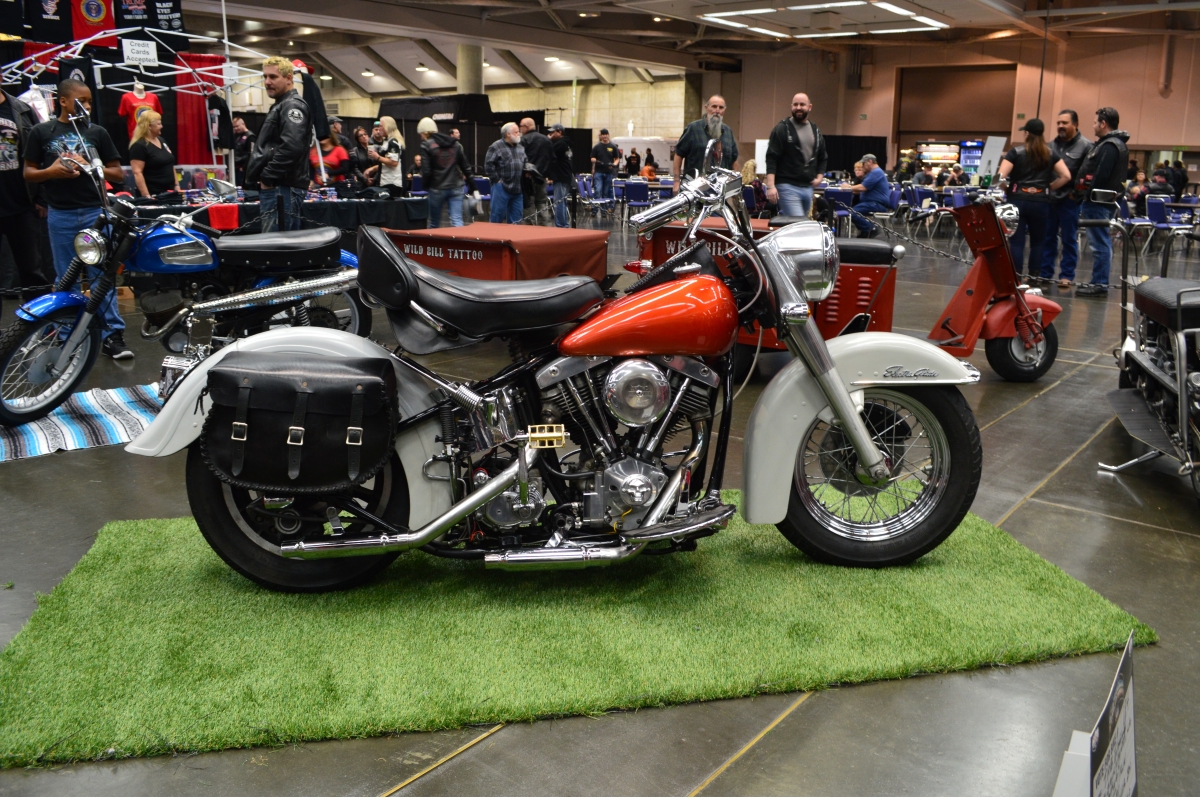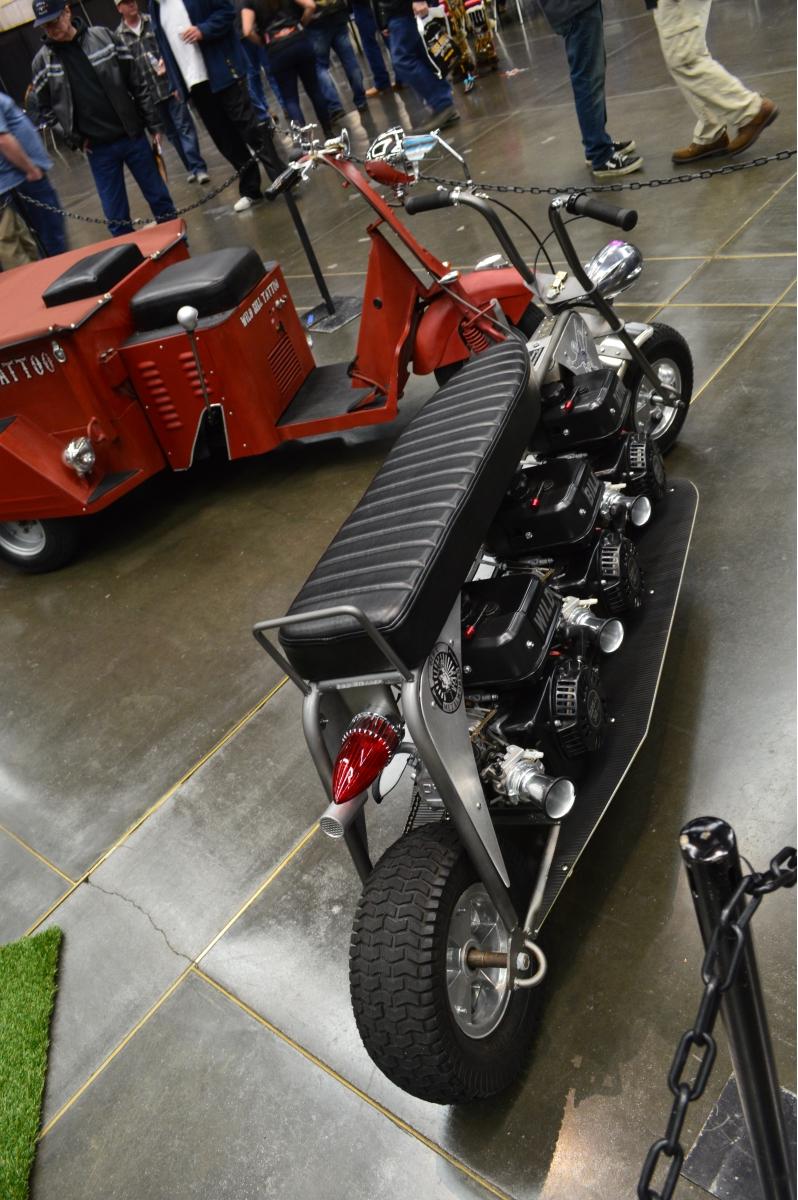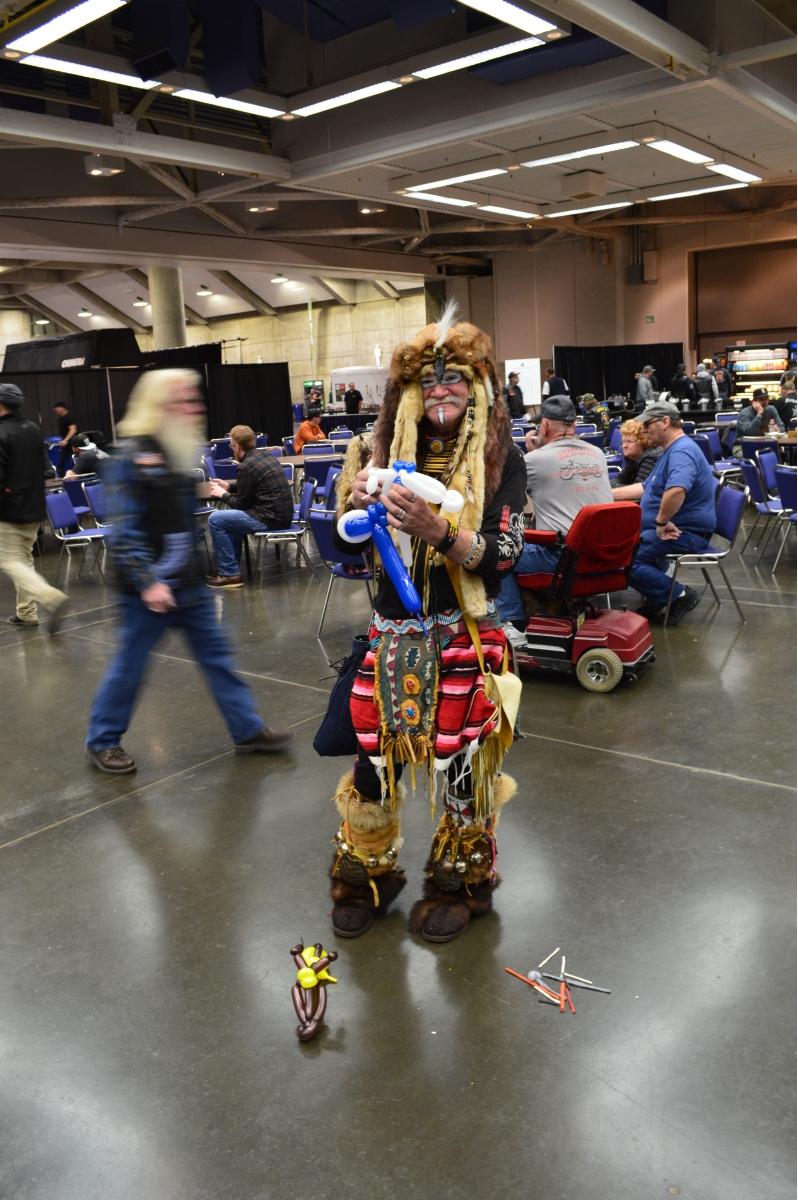 "Rides like a Cadillac"...