back to event picture gallery . . .
San Hose Harley-Davidson

- Vegas Day -

~ 20FEB16 ~
Place cursor over picture, click to enlarge,
then click-and-drag to move, use arrow keys for previous/next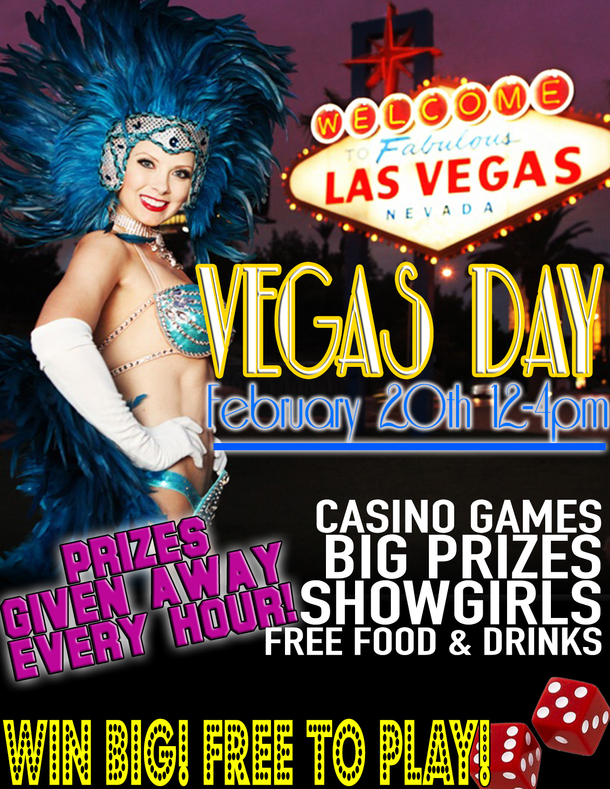 San Jose Harley-Davidson: www.harleydavidsonsanjose.com
- on facebook: facebook.com/San-Jose-Harley-Davidson-1521338371524880/


---


Full House Casino Events has been committed to helping clients plan amazing
casino parties since 2001 and the casino party at San Jose Harley-Davidson
was no exception - this event had all the look, feel, and atmosphere of
Las Vegas - good job SJ HD and FLCE!

website: www.fhcevents.com


The new owner of San Jose HD put on a 1st class event Saturday, February 20th 2016... most new bikes were put outside and the show room was filled with casino decorations, black Jack tables, a roulette wheel, kraps tables, Texas hold'm table, food buffet, prize table, DJ, show girls, AND they were open for business and I heard the "new-bike-sold" bell ring at least tree times. Everyone got $500 in poker chips and had a great time... and... I'm told that they will be doing some kind of event virtually every weekend, so, there's a reason to keep going to the bay area besides the new owner's customer service attitude - recall I bought my '04 FLSTHCI there mainly because of the price but then found out about their business attitude which has only gotten better... yes... a boring ride down on the freeway from Sacramento to San Jose, but it's not THAT far and on way back we detoured at Antioch and come home on the river road... always a nice ride and SKD...

... we arrive at San Jose Harley-Davidson early as preparation for the event was wrapping up...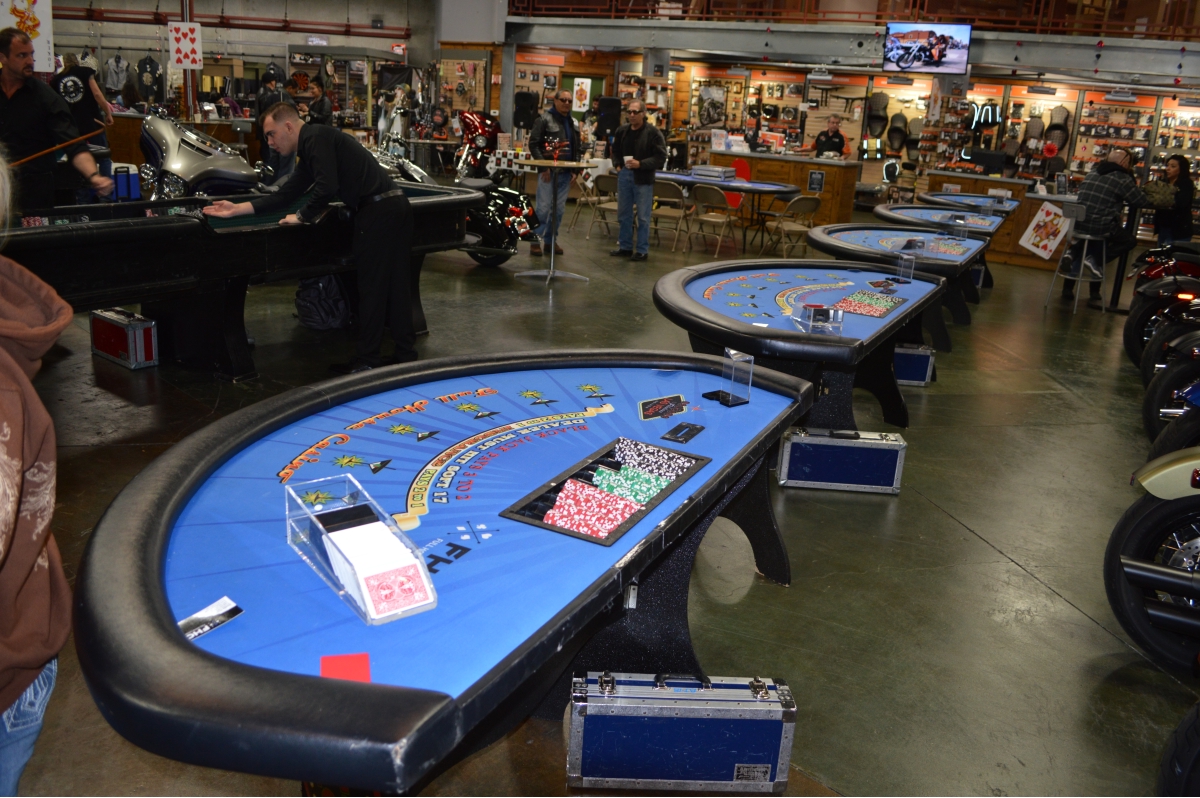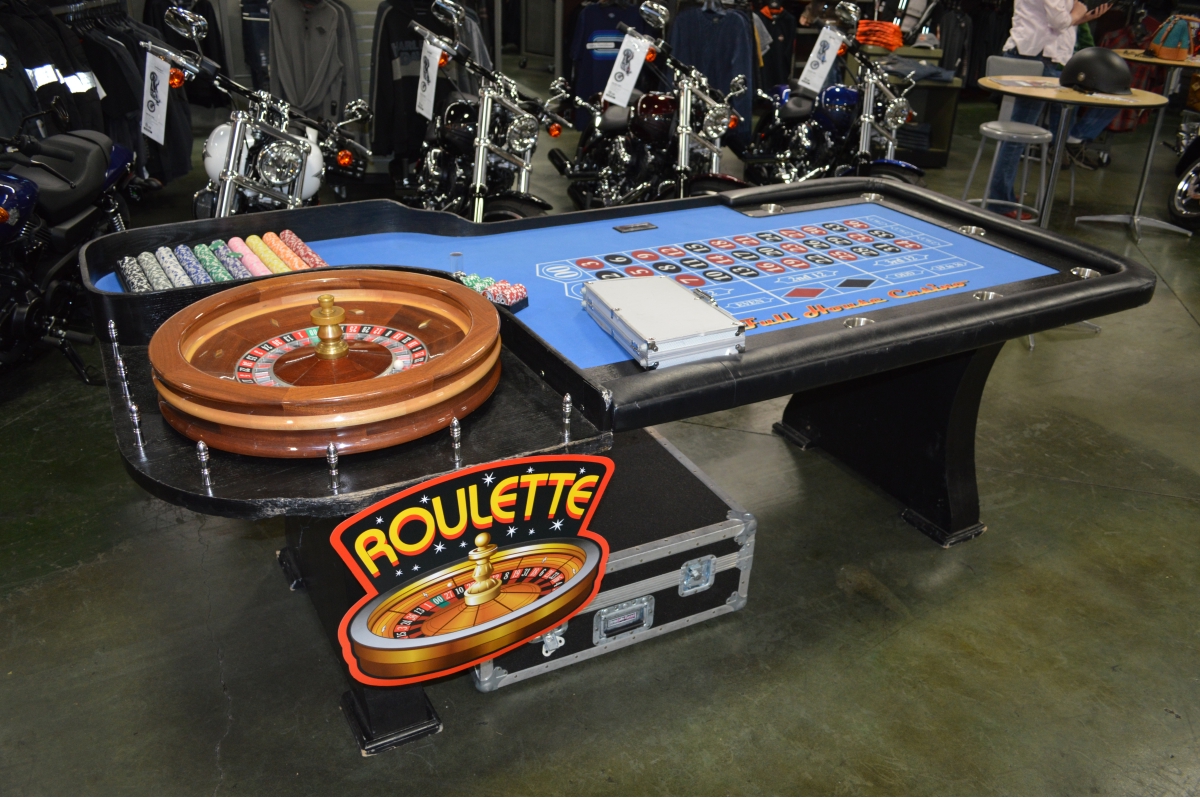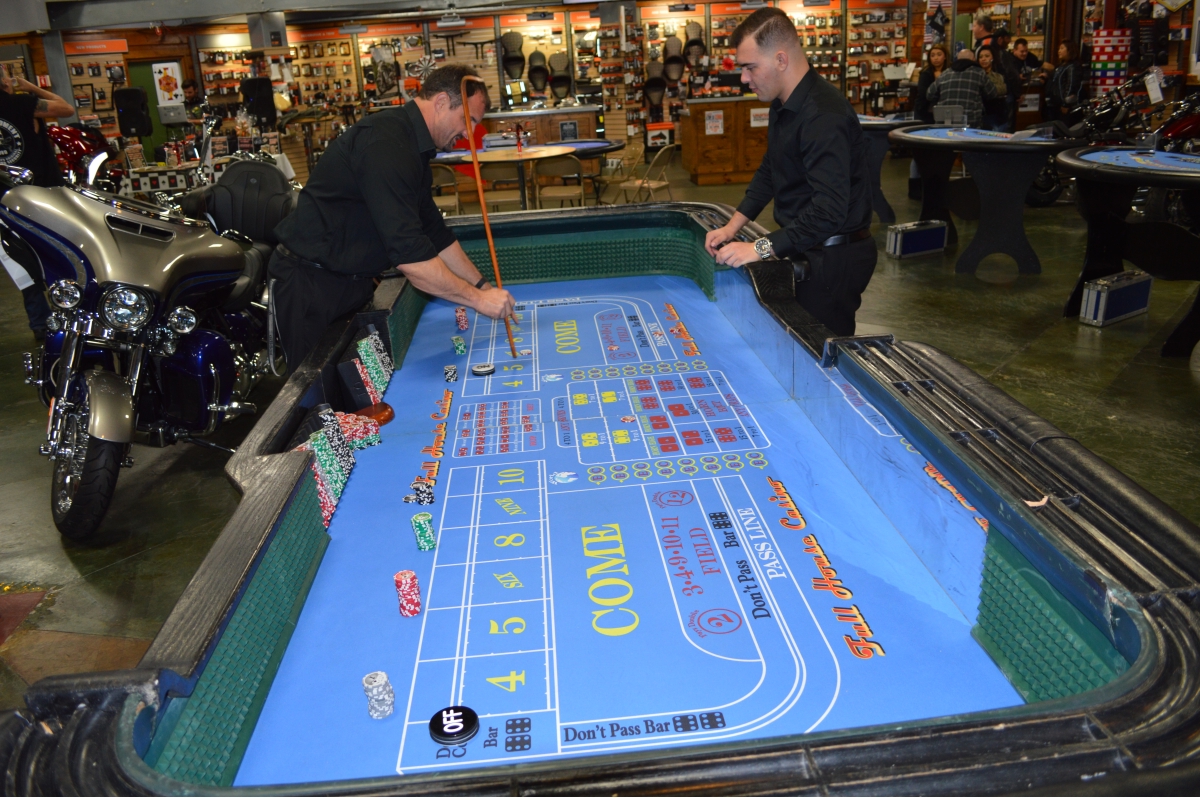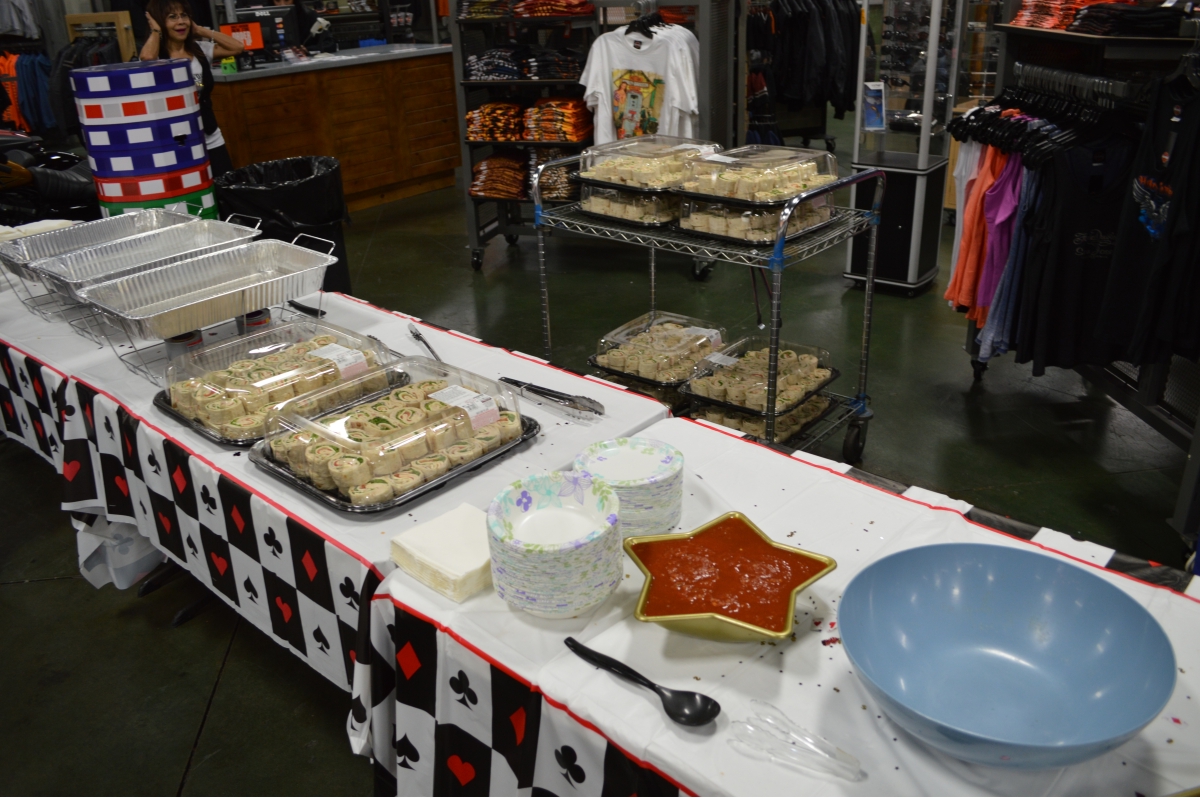 ... the sign-in table - get your chit for $500 in poker chips...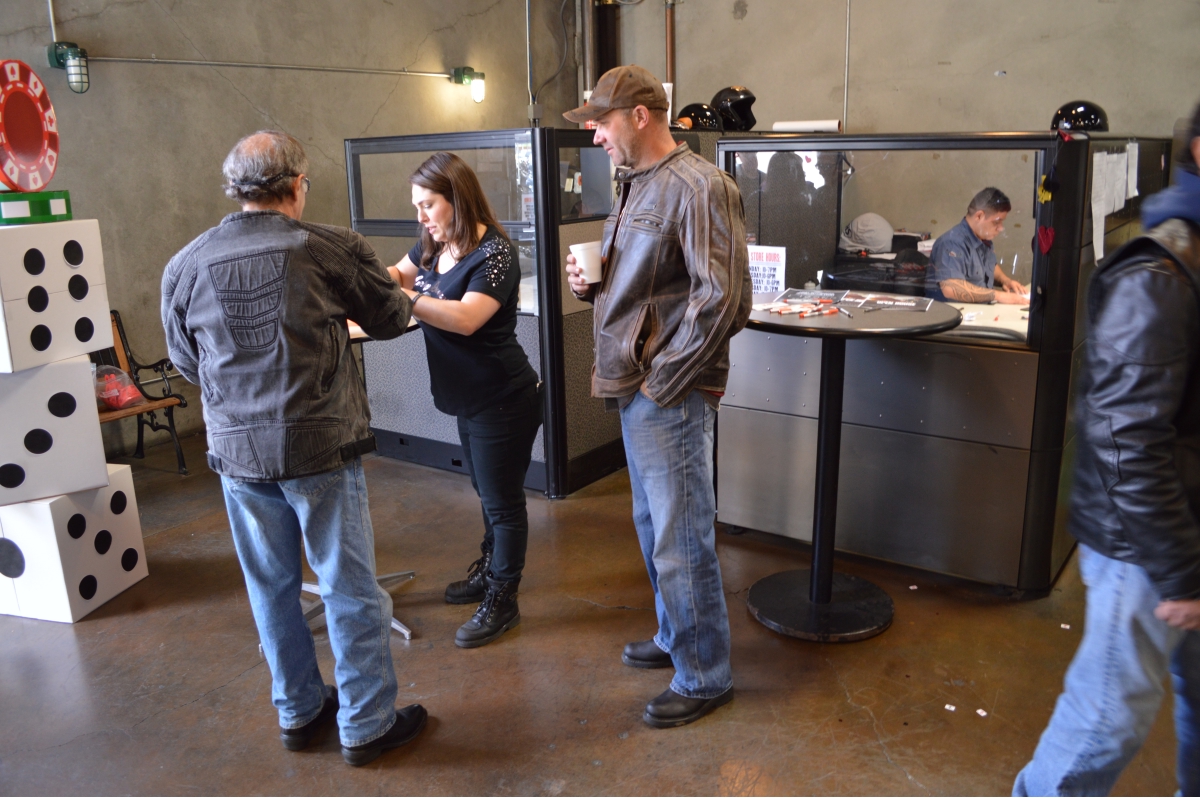 ... GOOD SOUNDS: DJ plays Frank Sinatra, Dean Martin, Elvis Presley, and typical 60's music...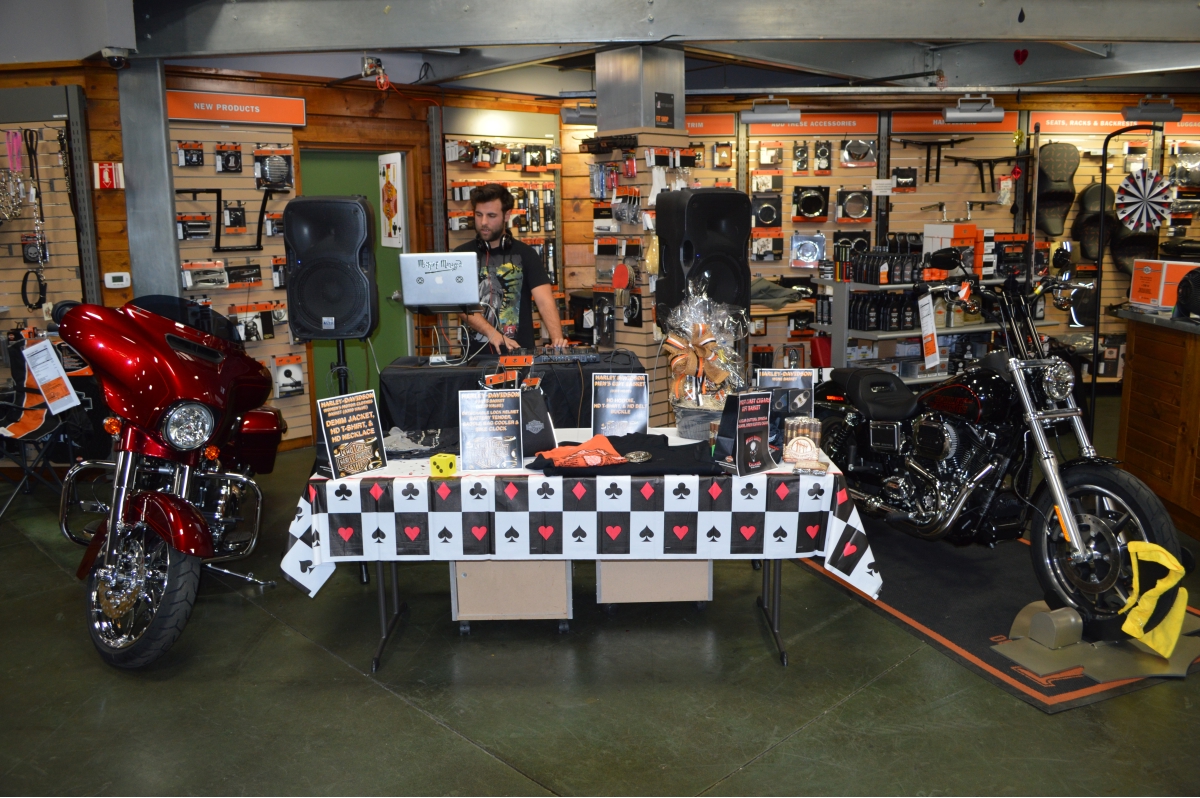 ... the girls of FHCE provided photo-ops throughout the event...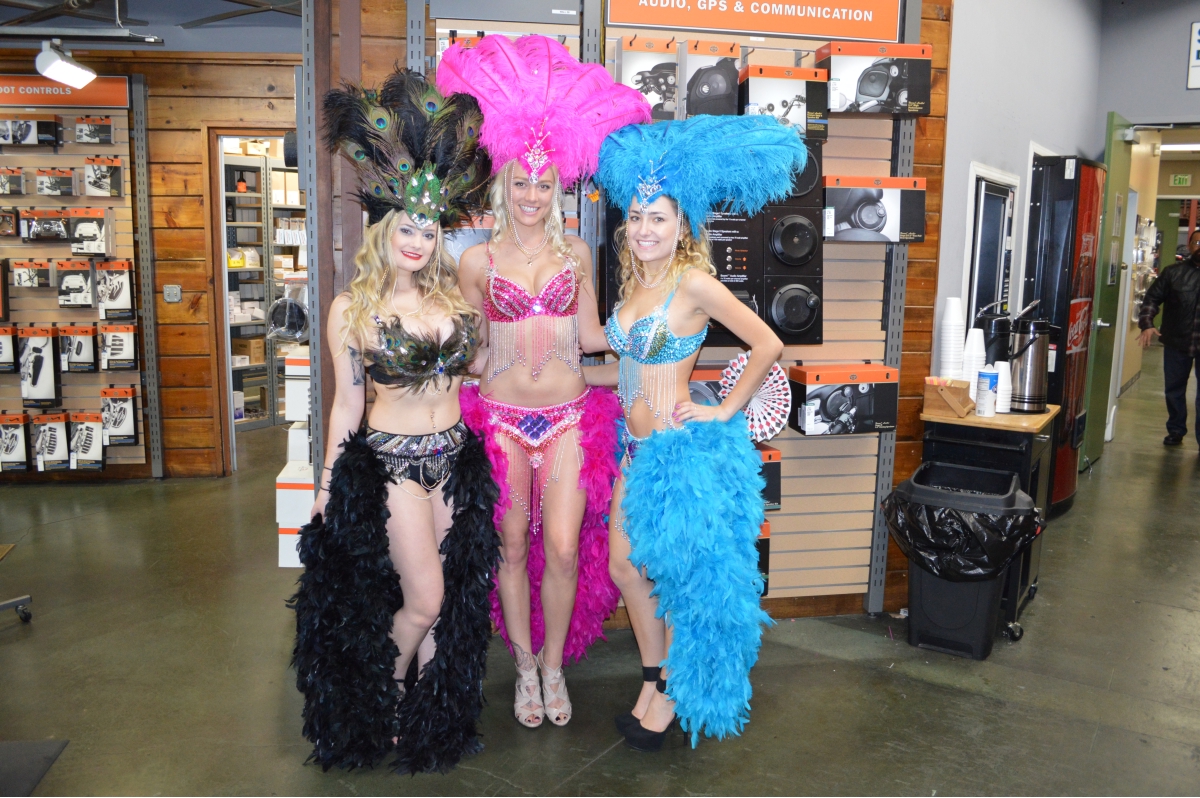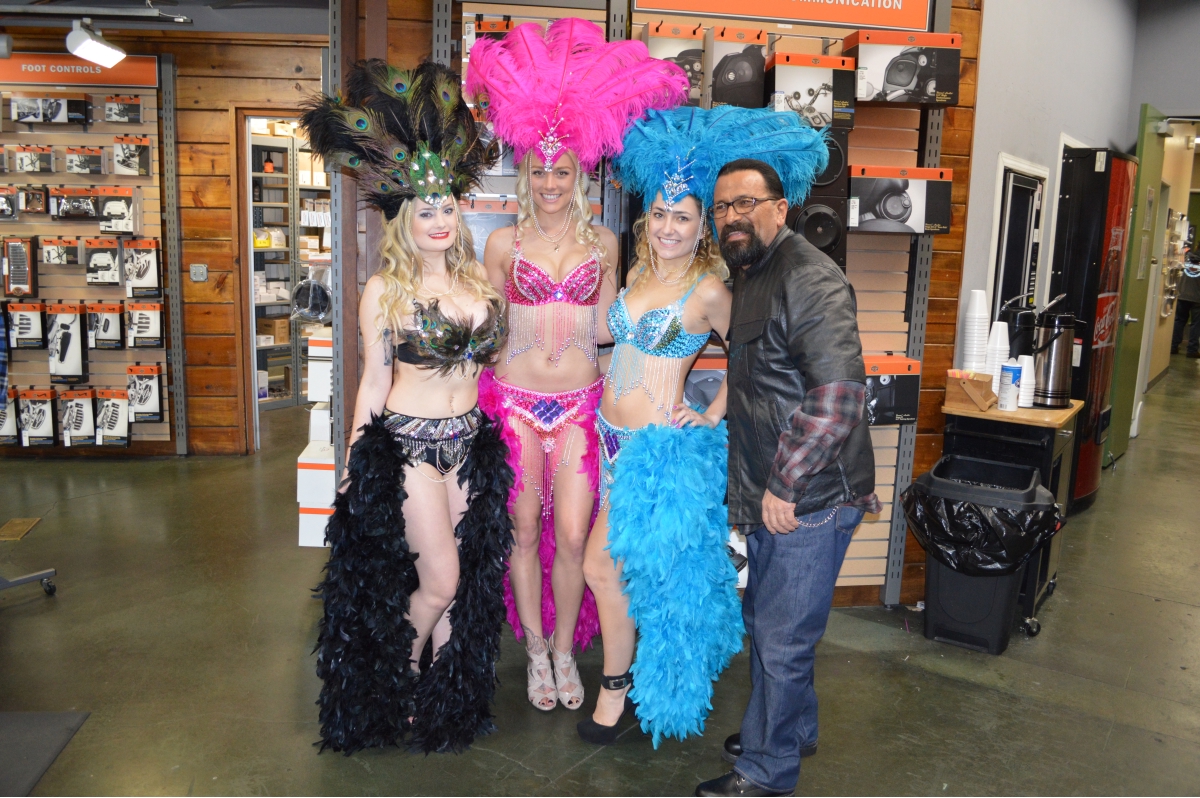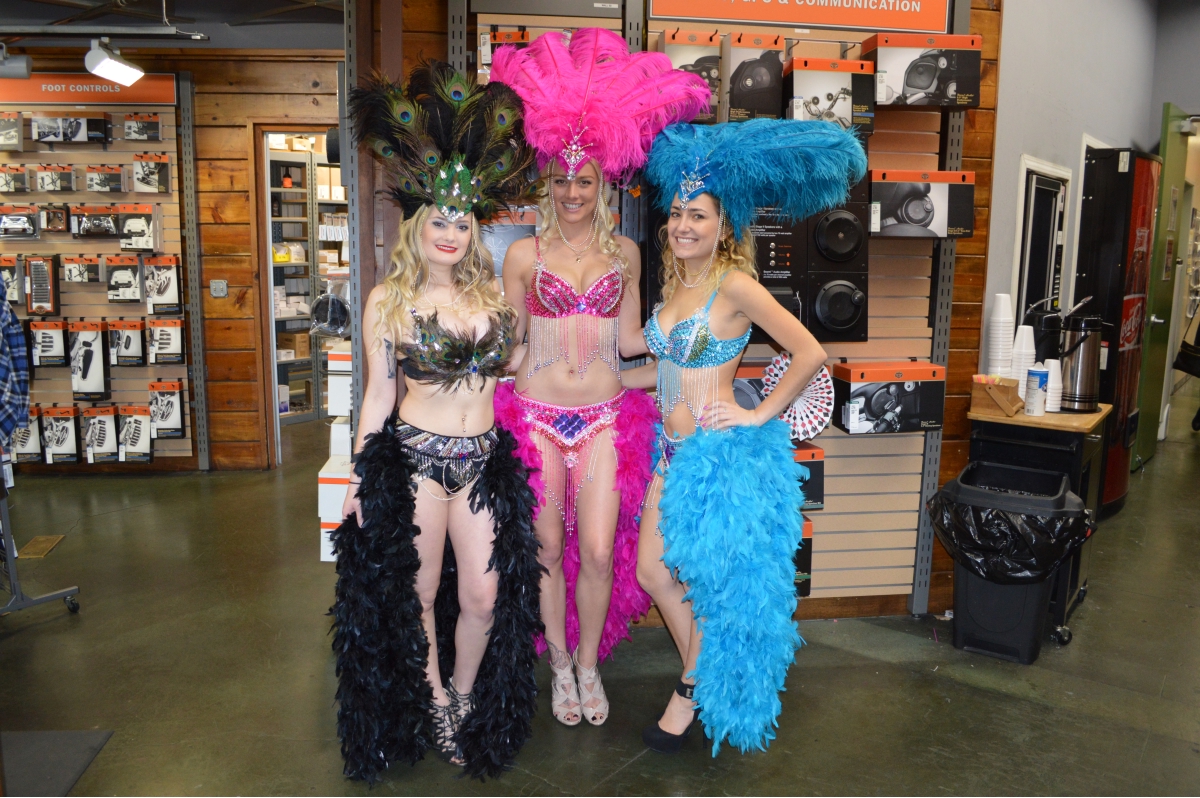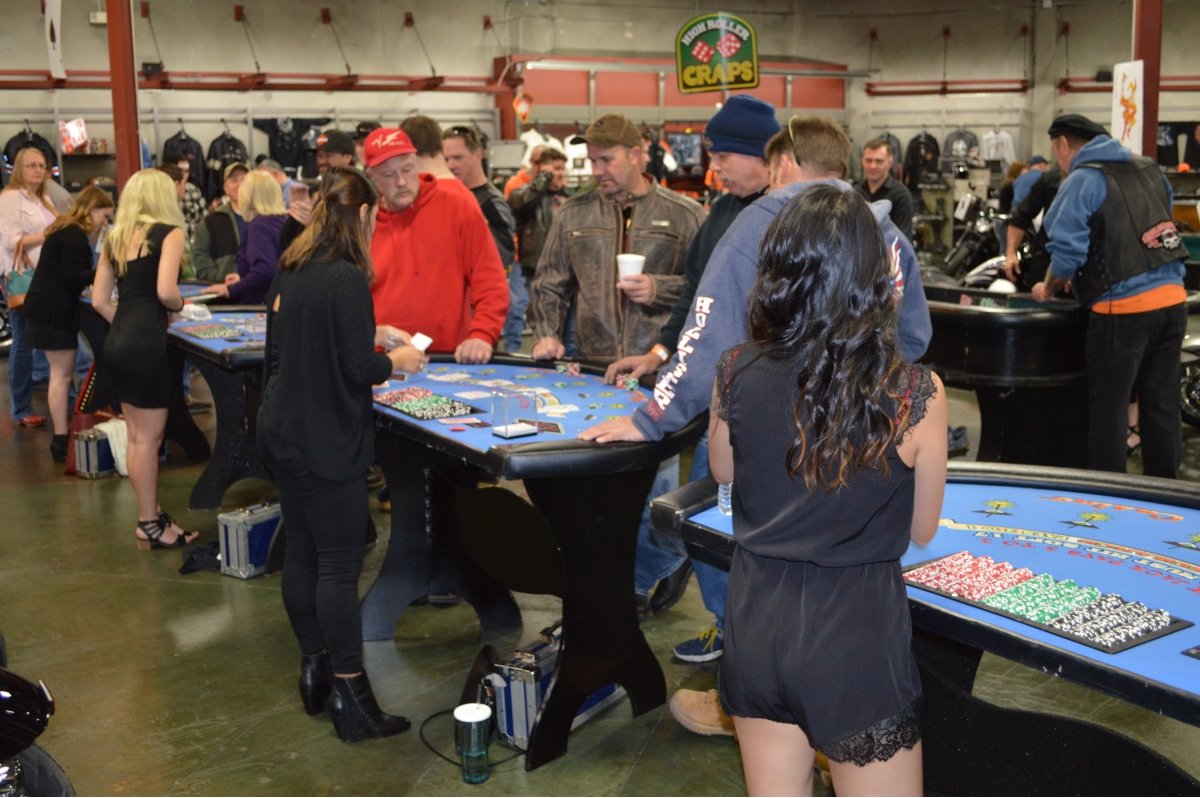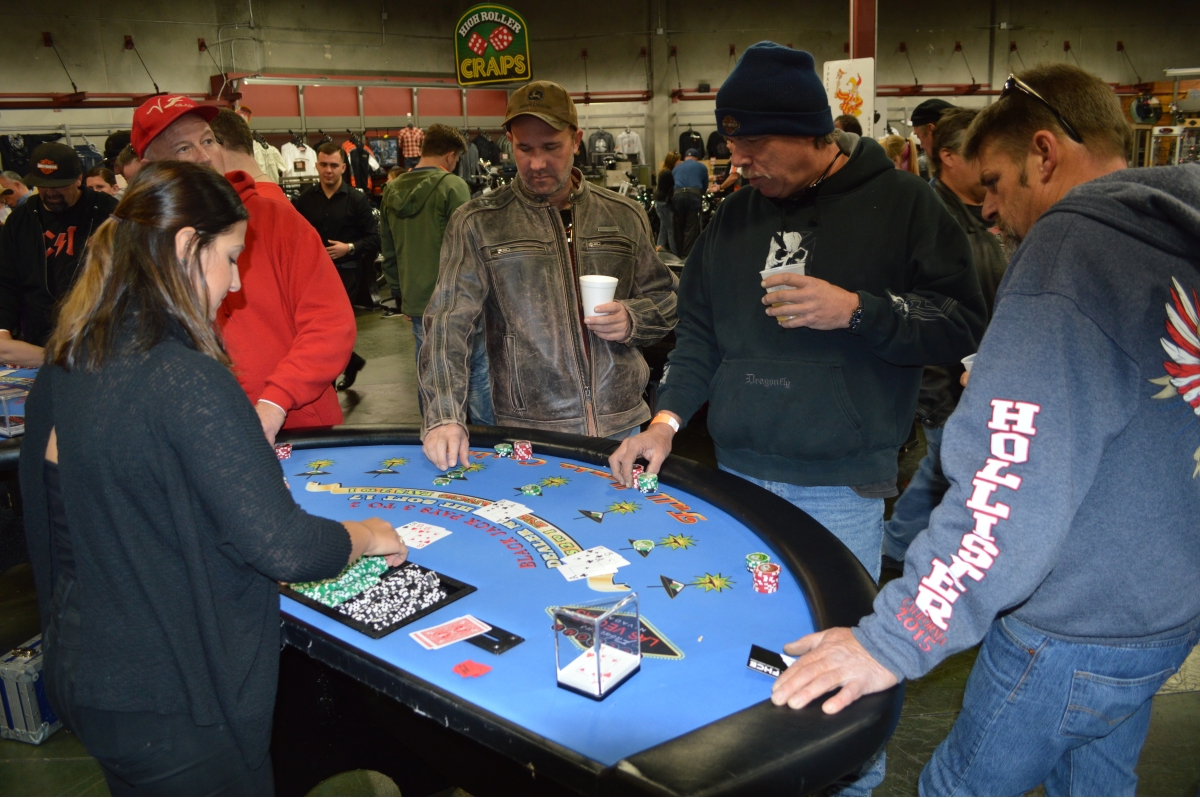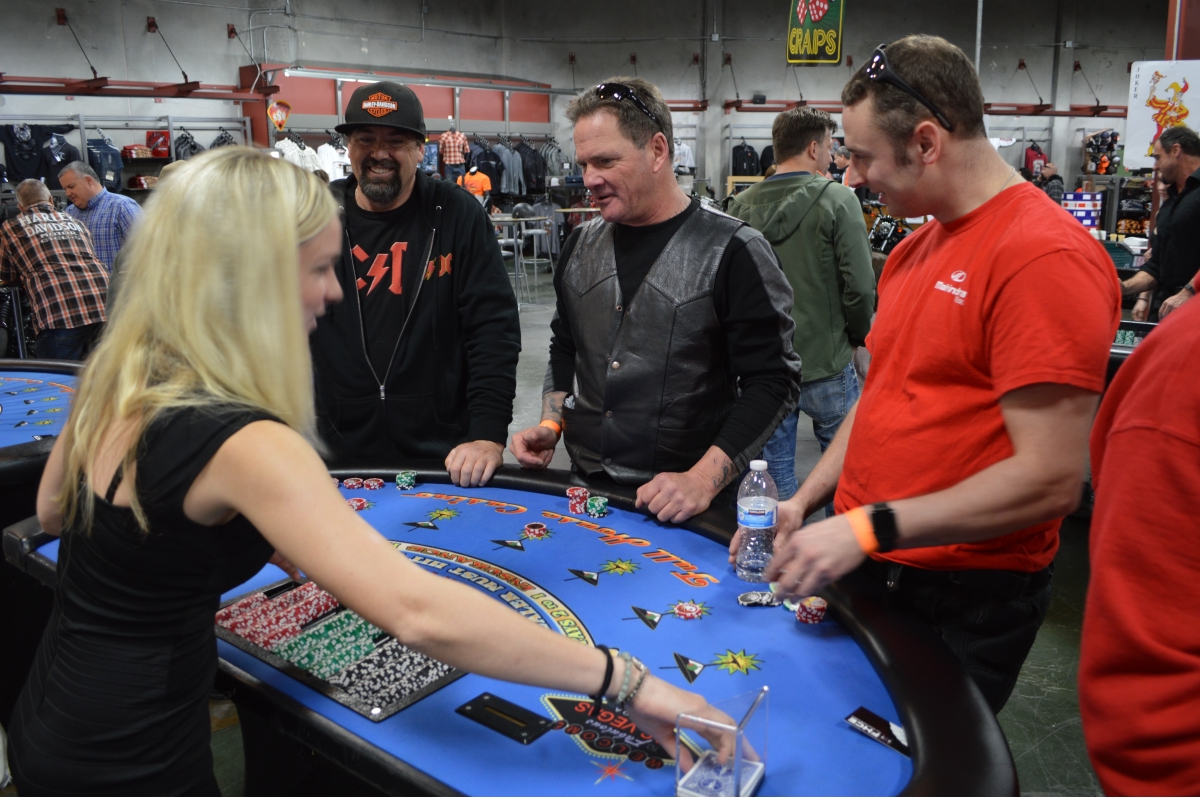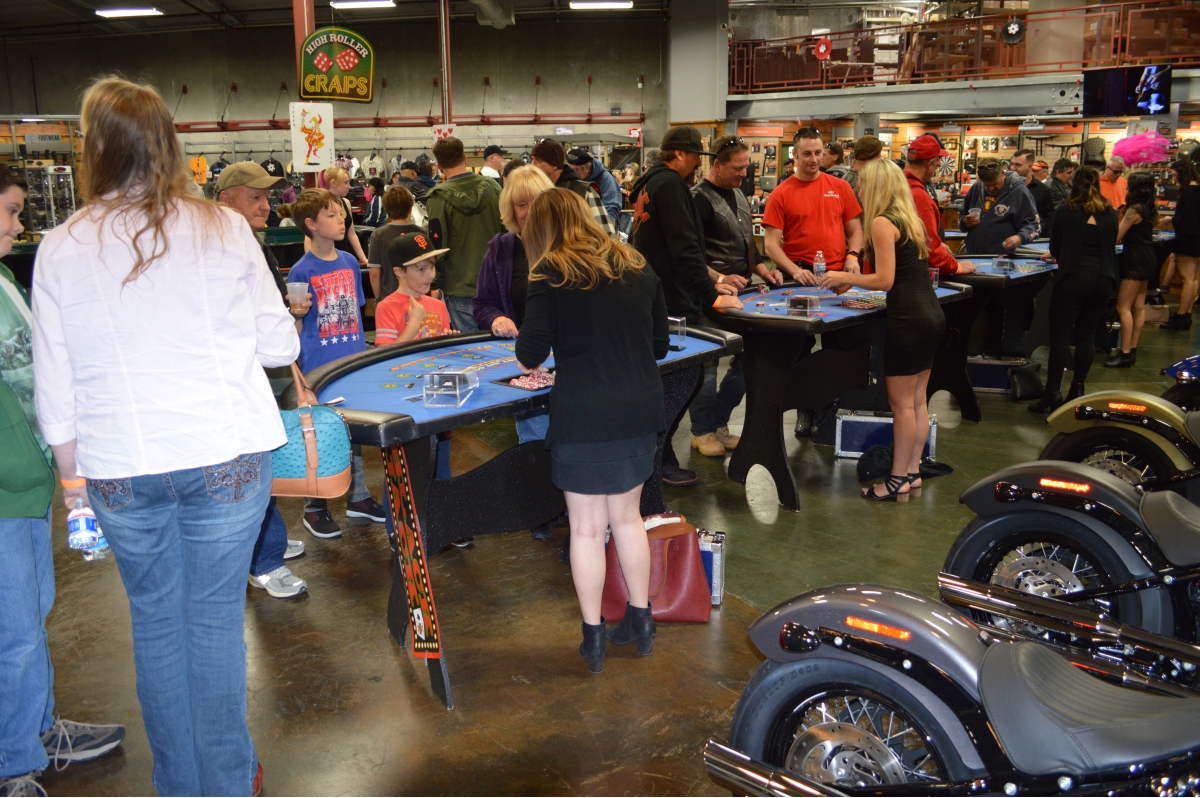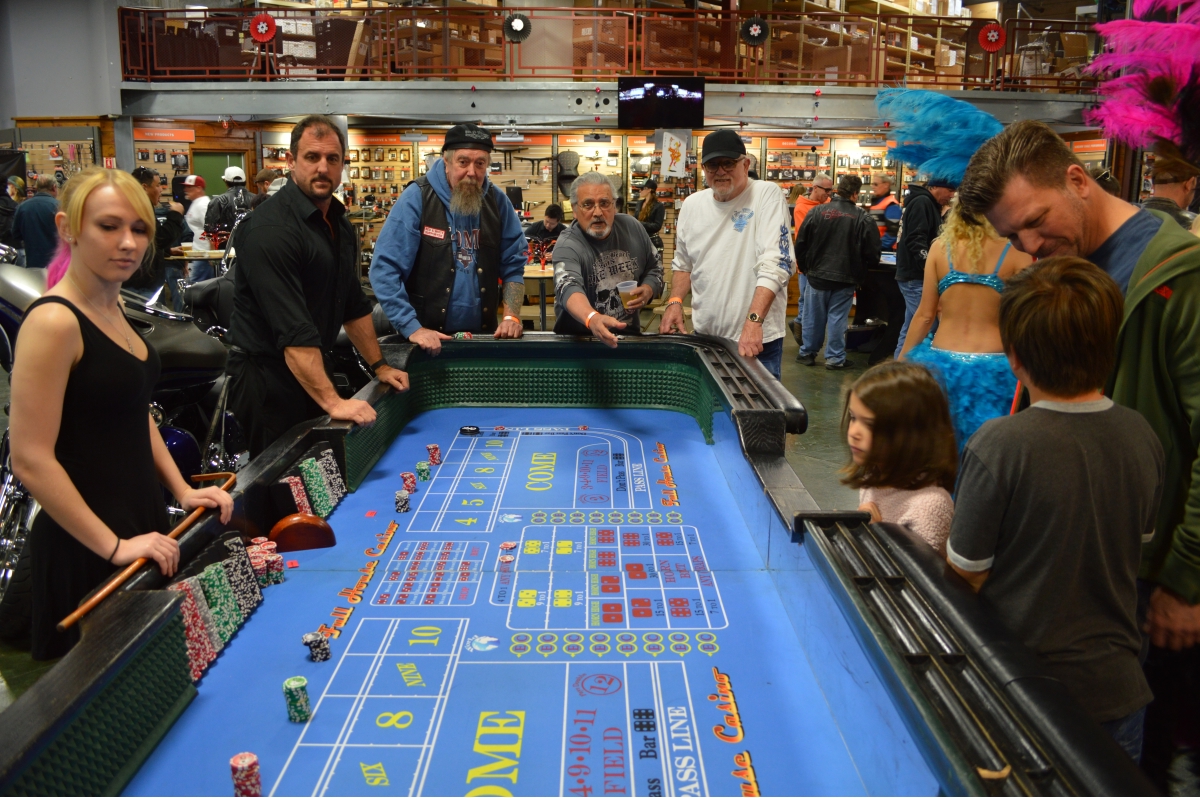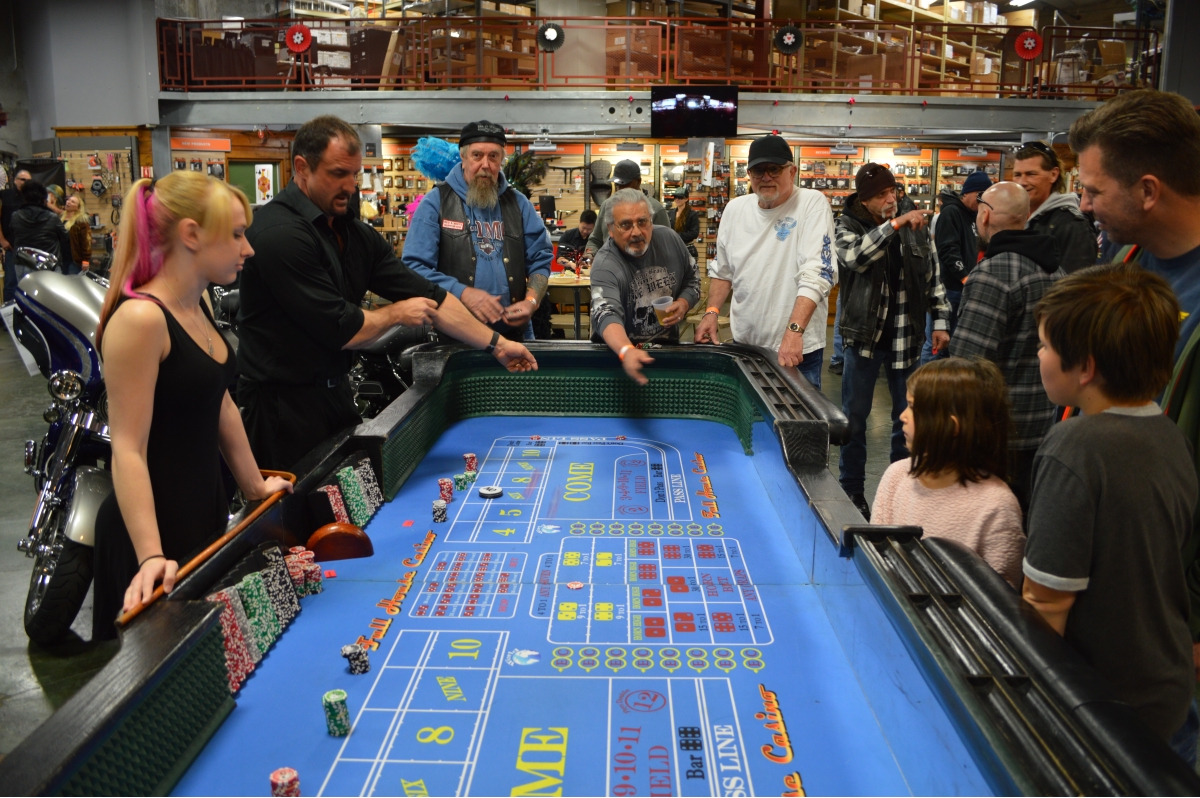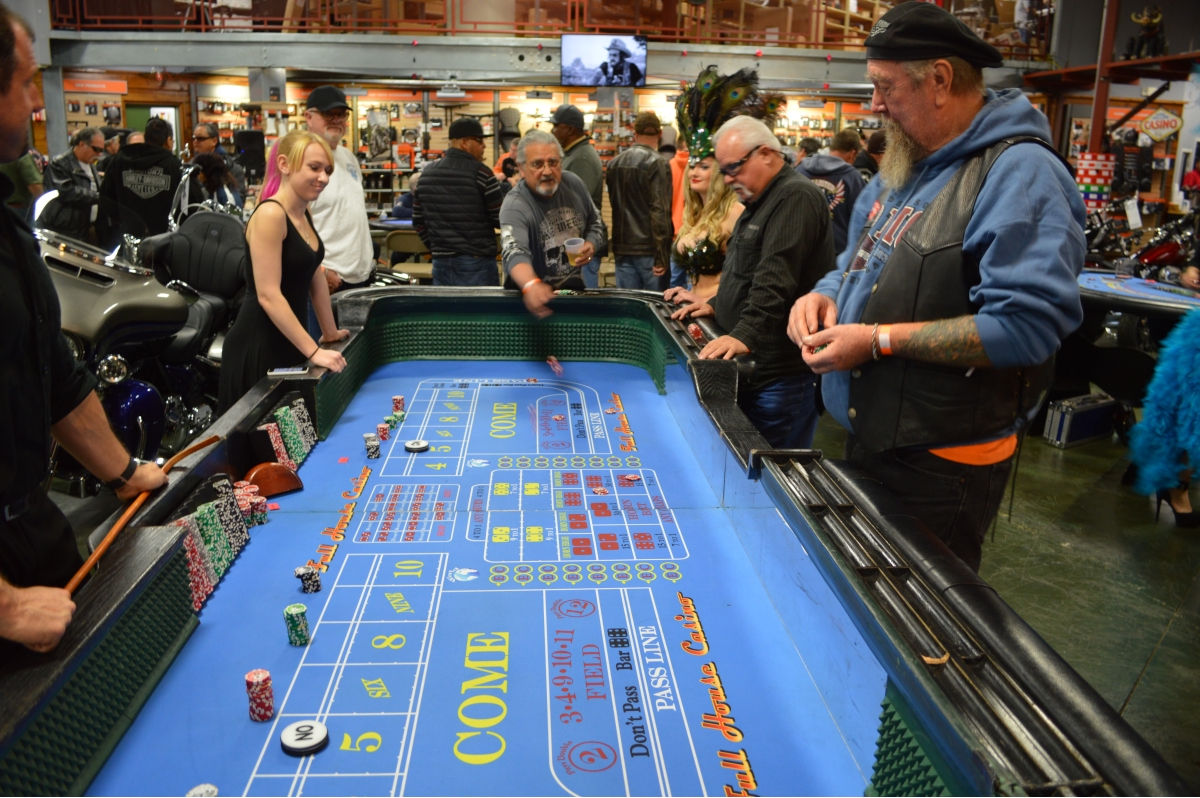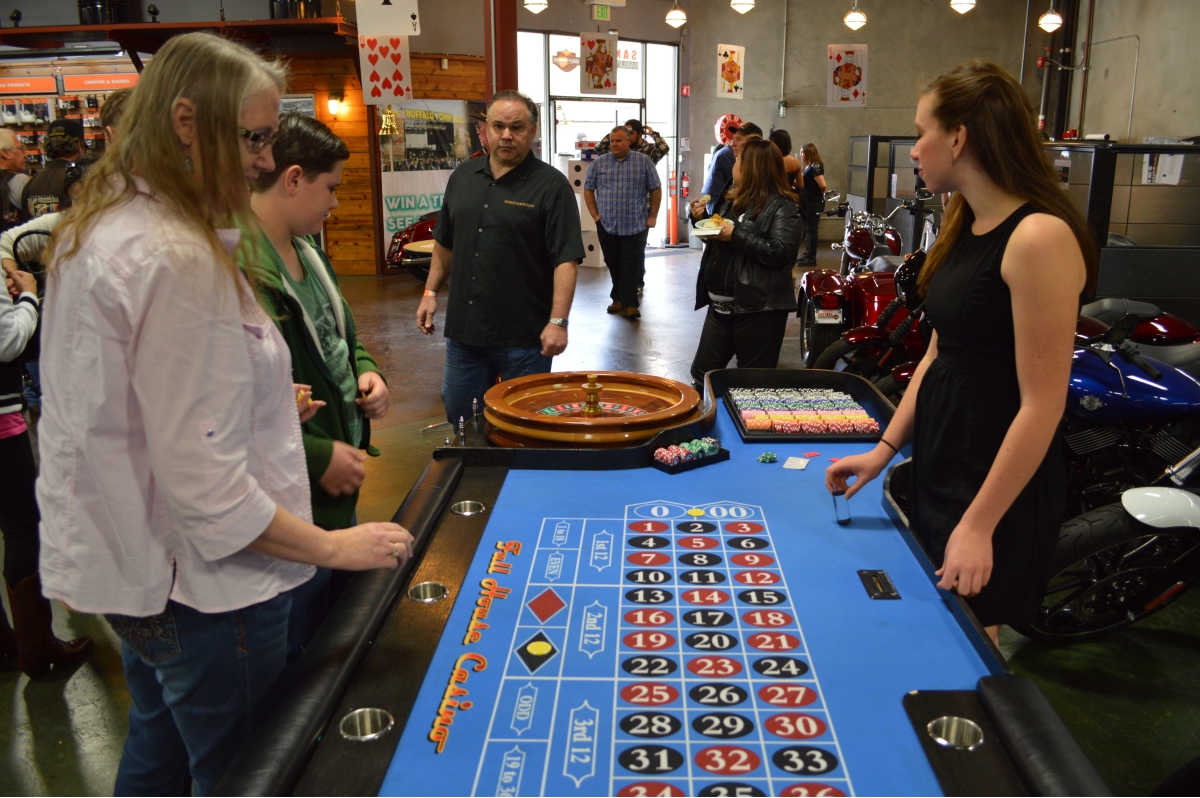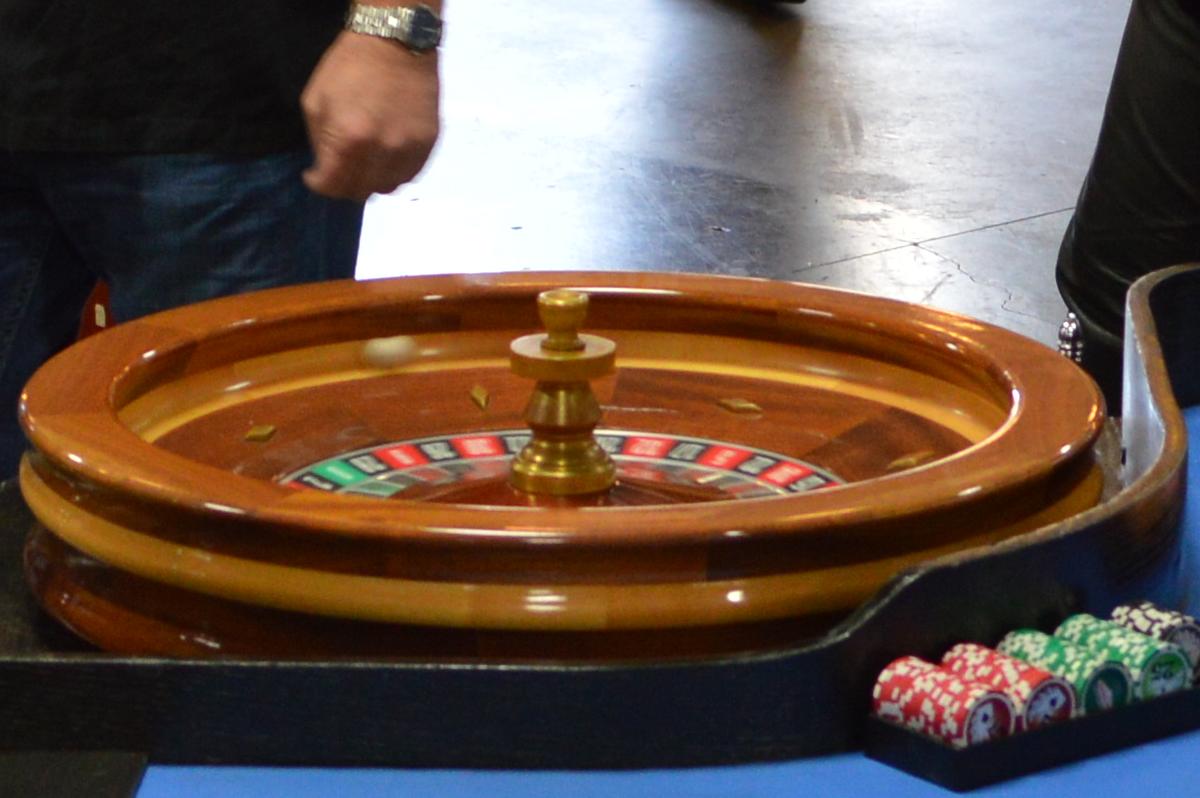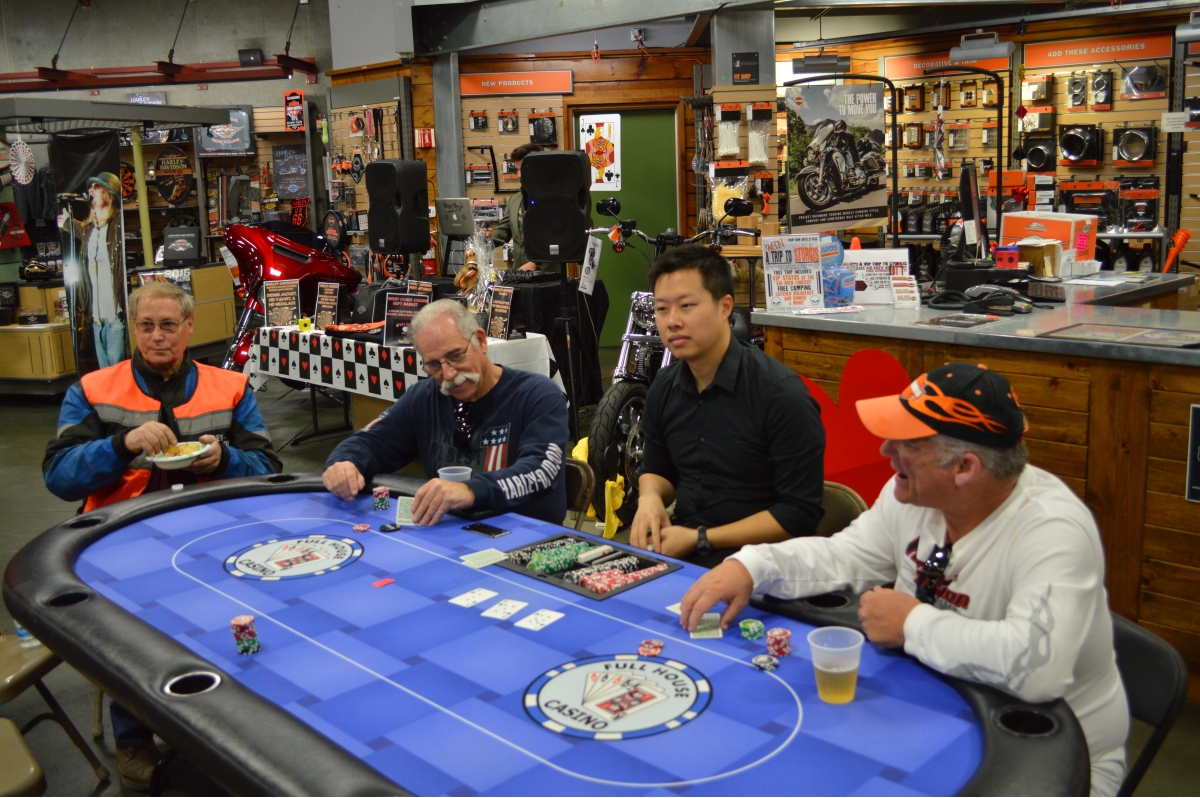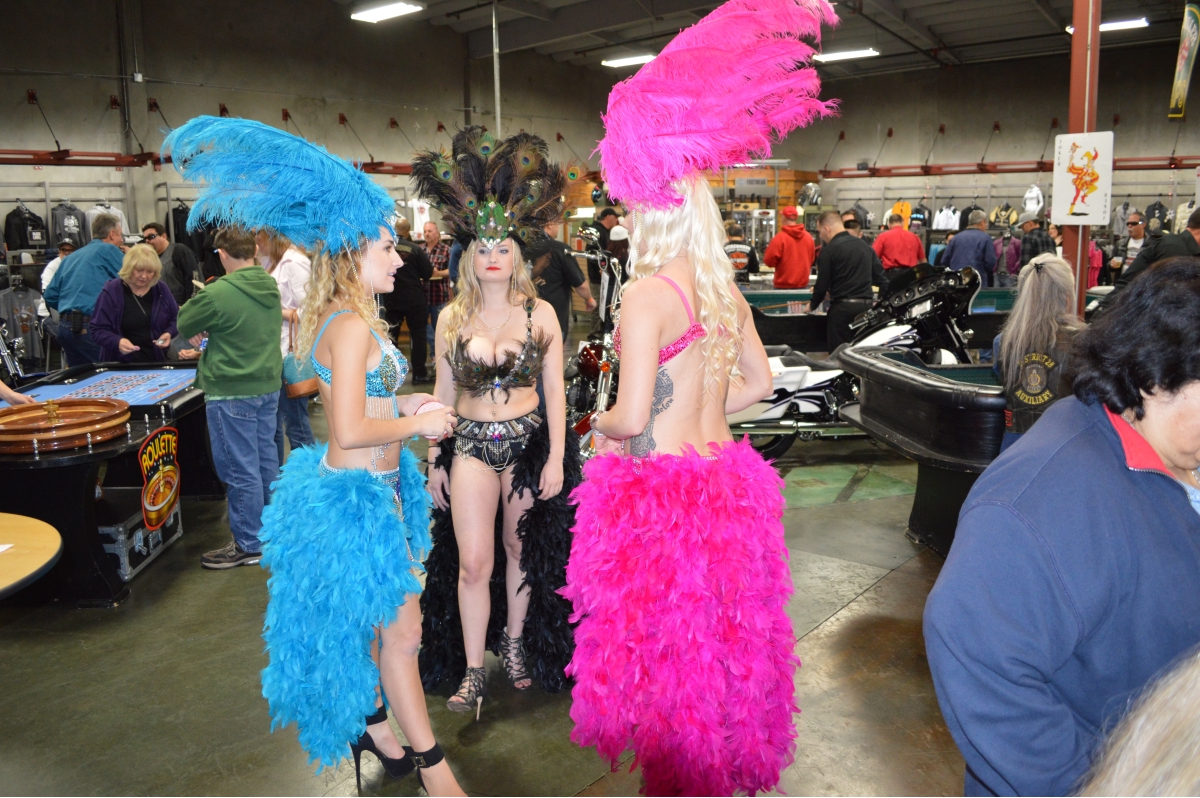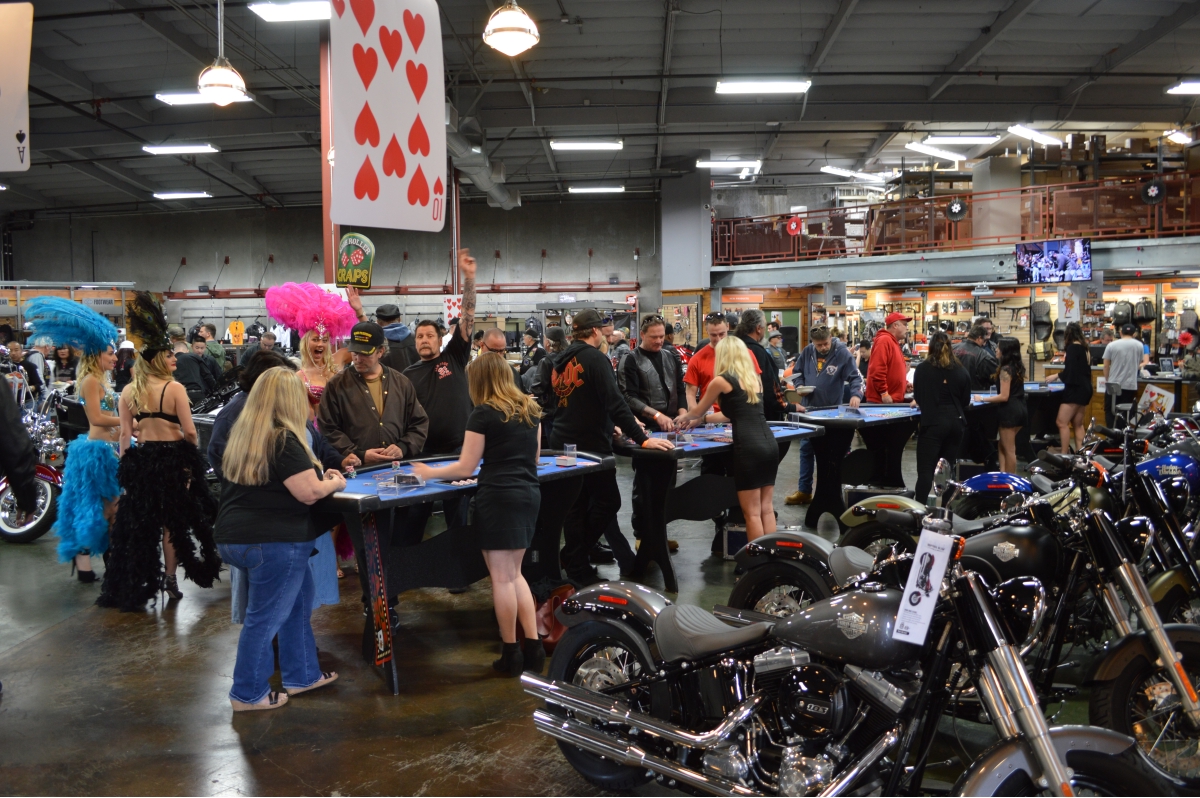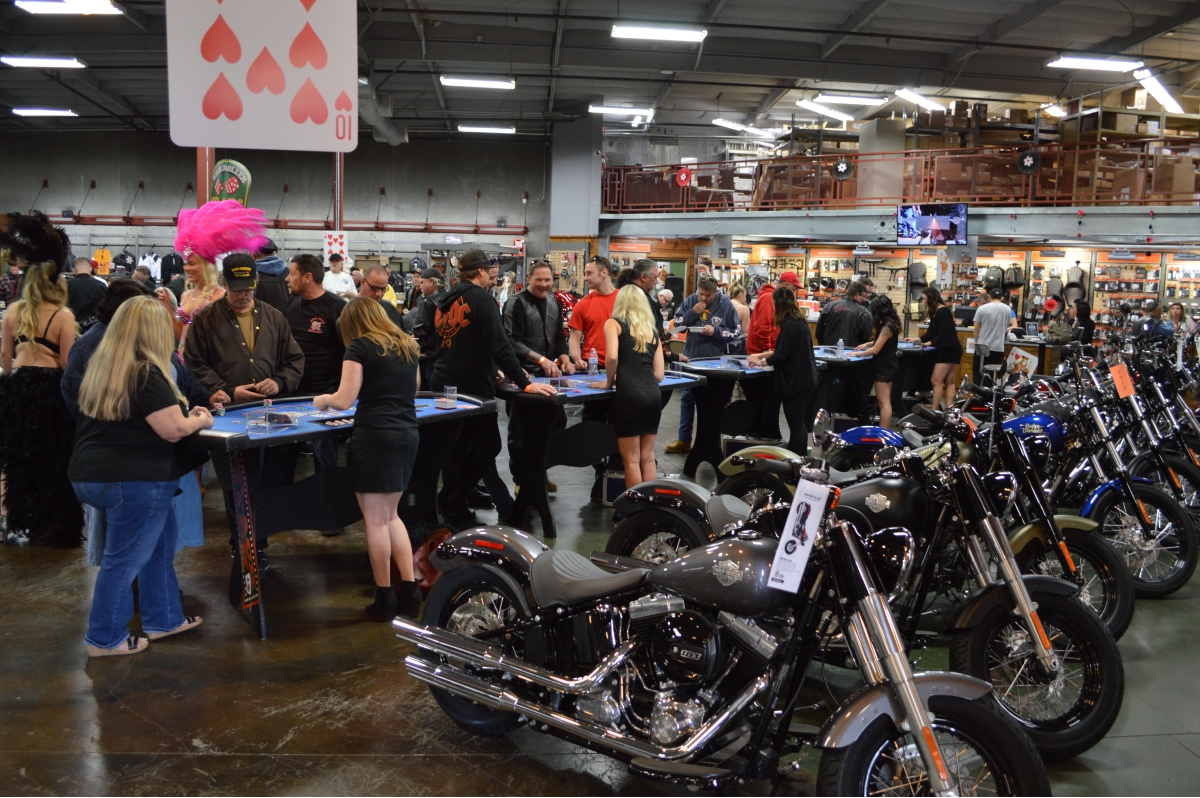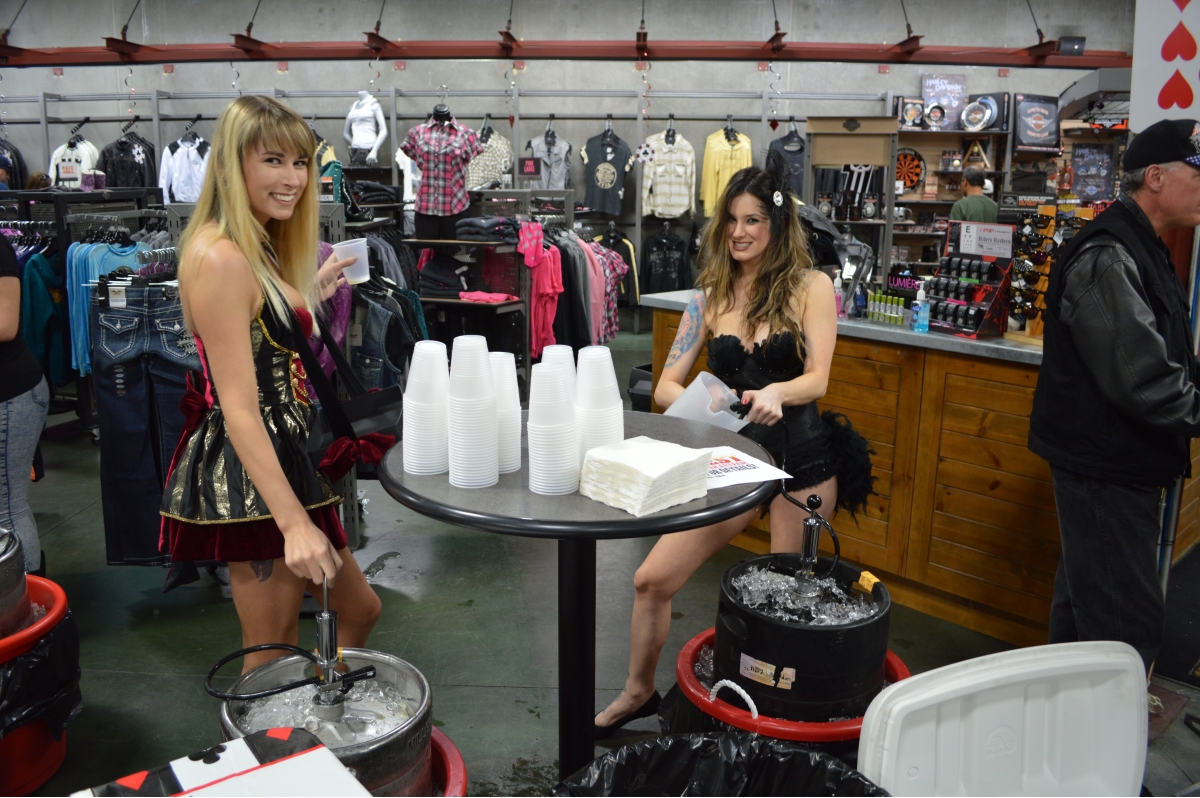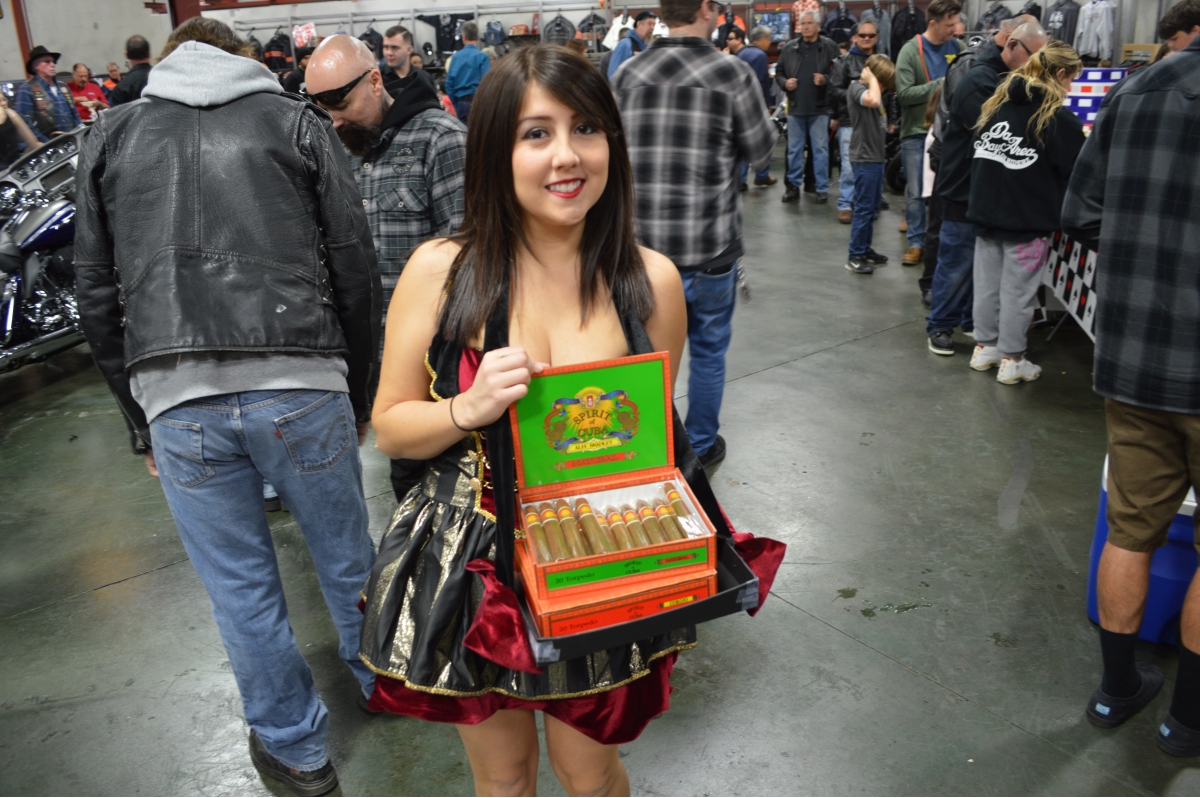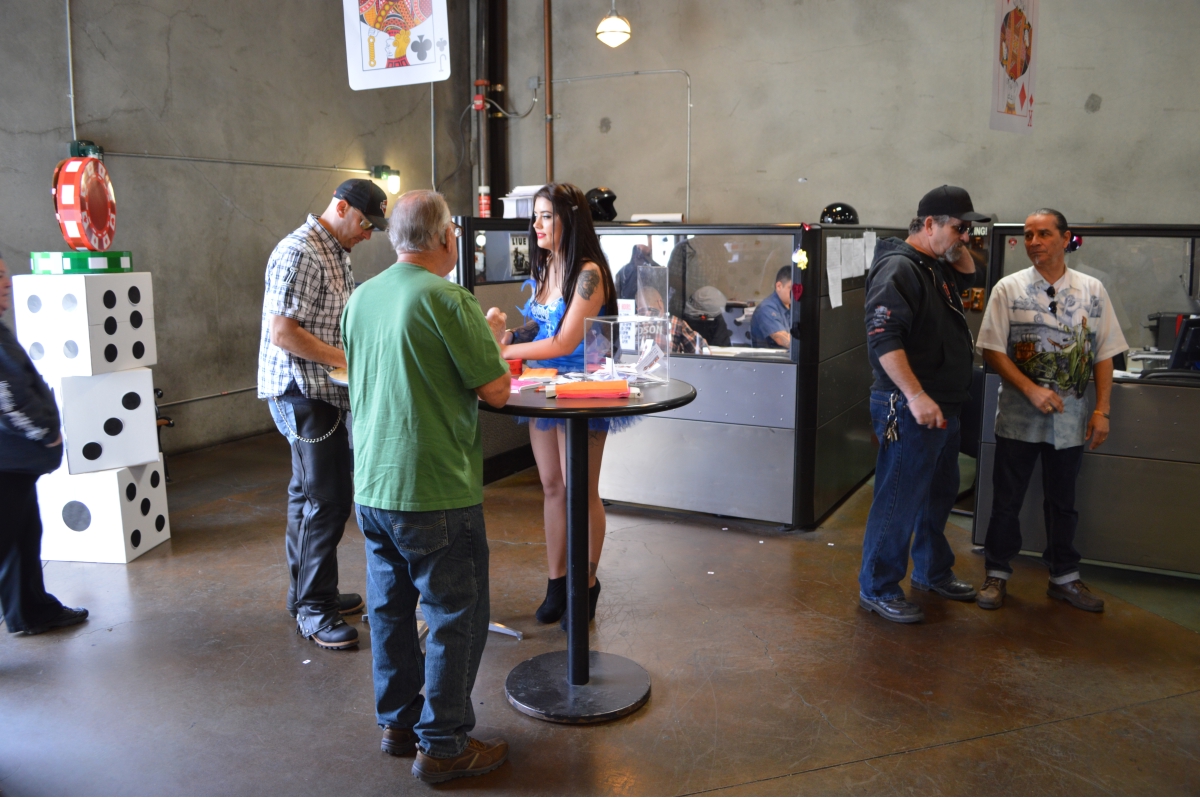 ... Swedish meatballs, turkey sandwich wraps, chips & salsa...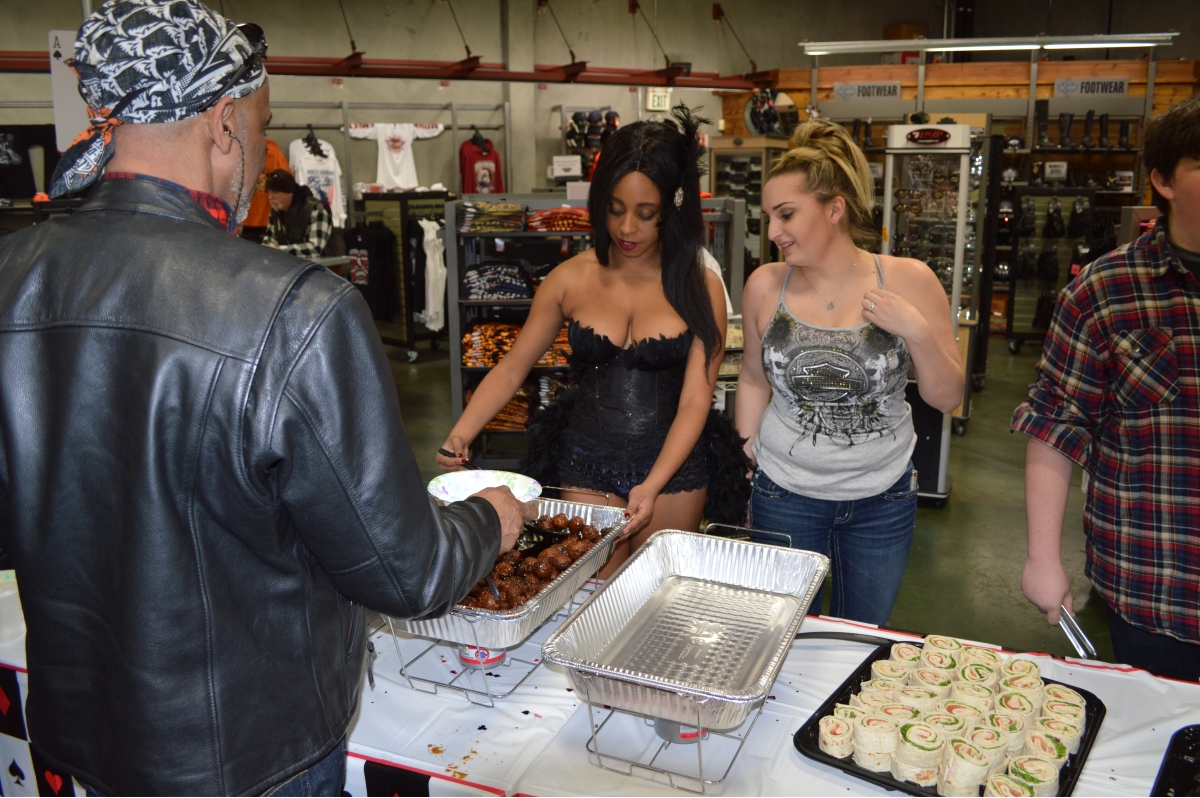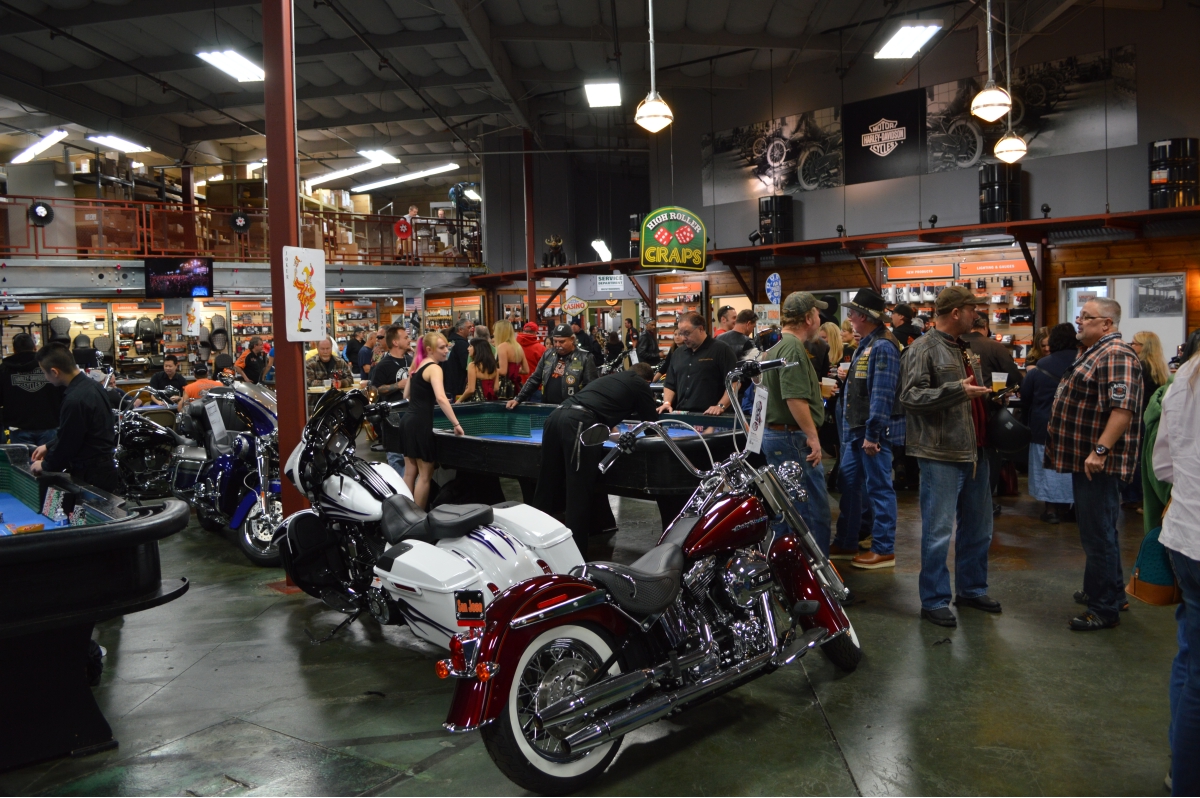 ... together 20 years and still gong strong...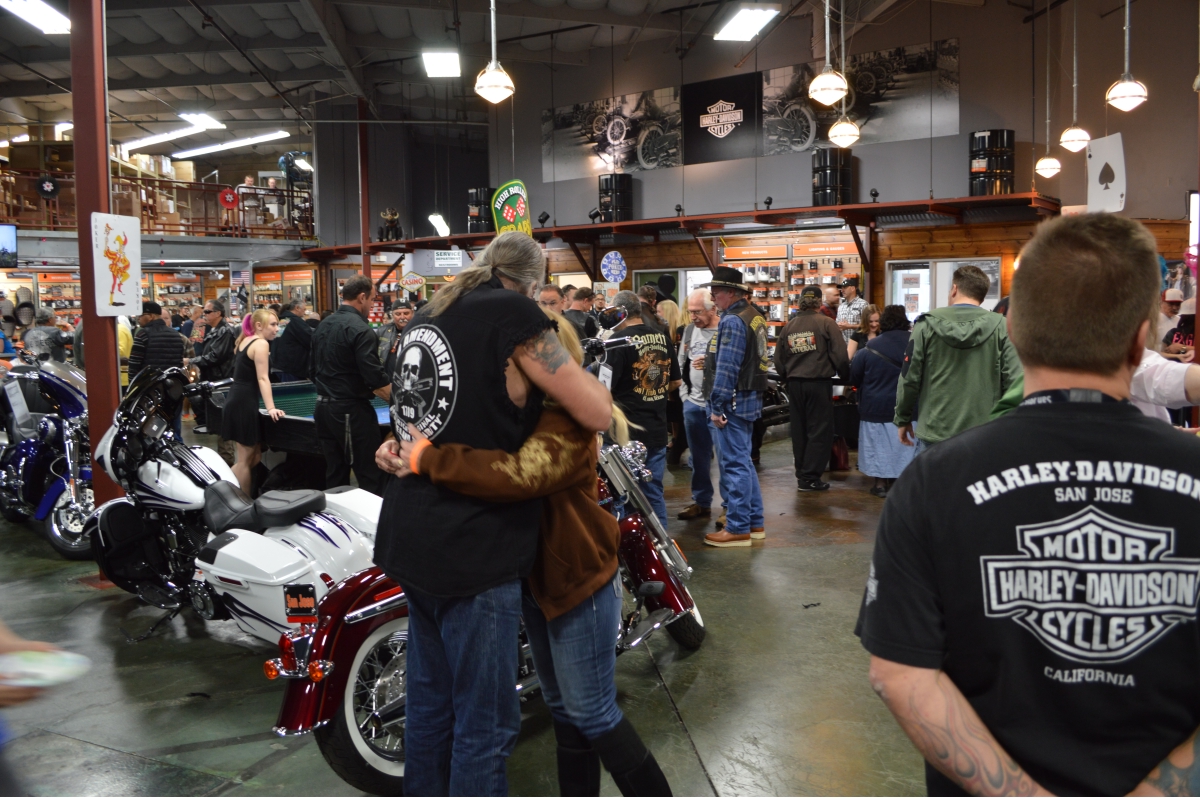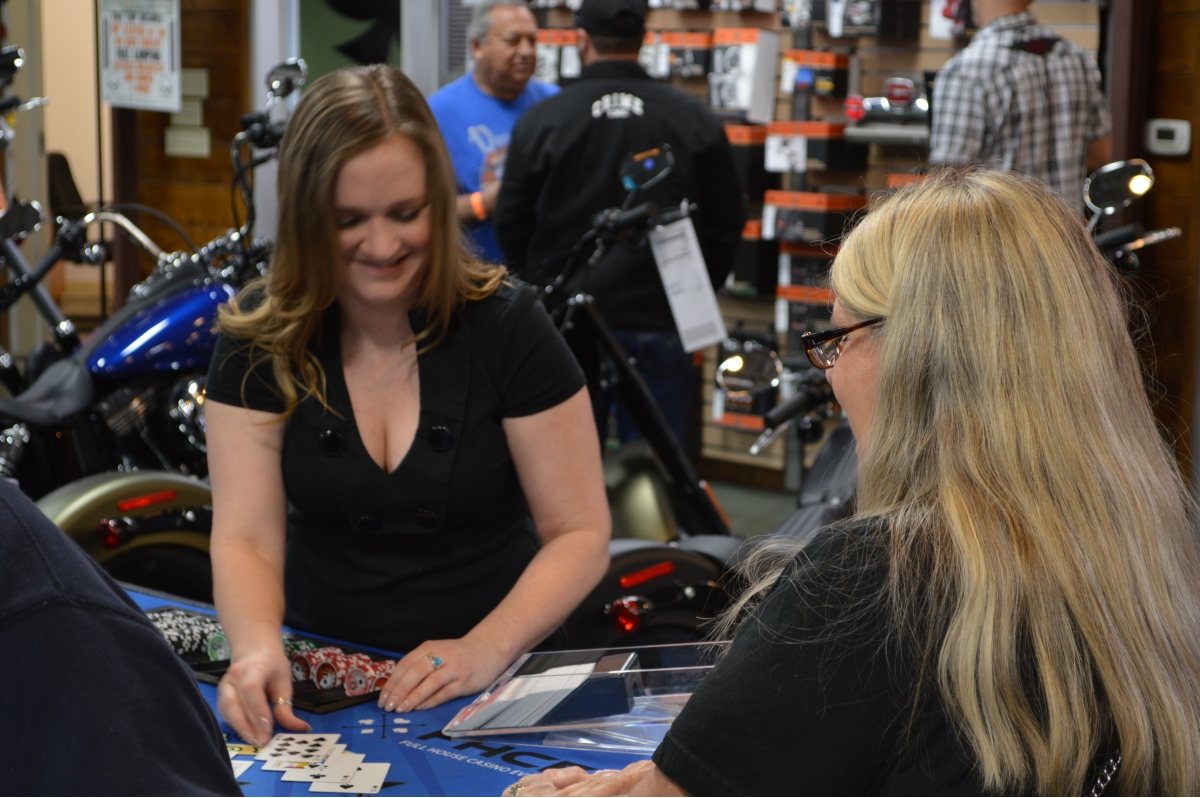 ... and riders continue to pour in...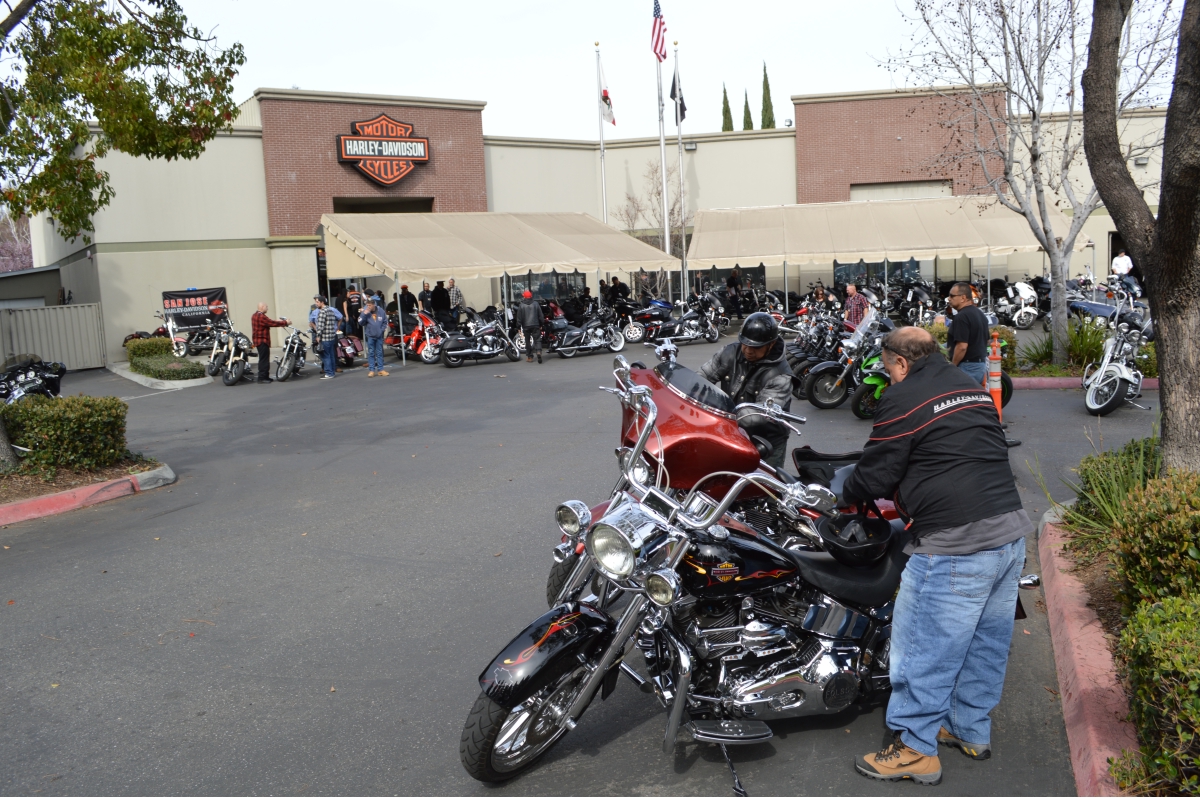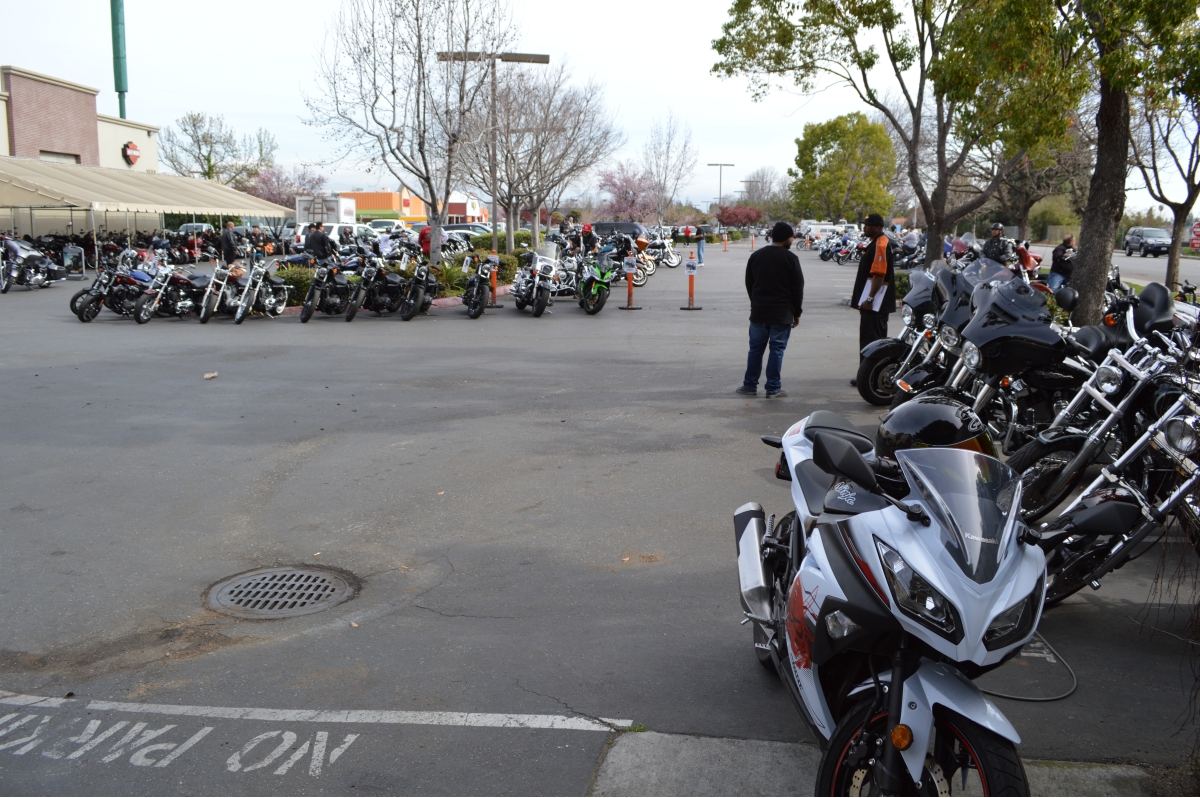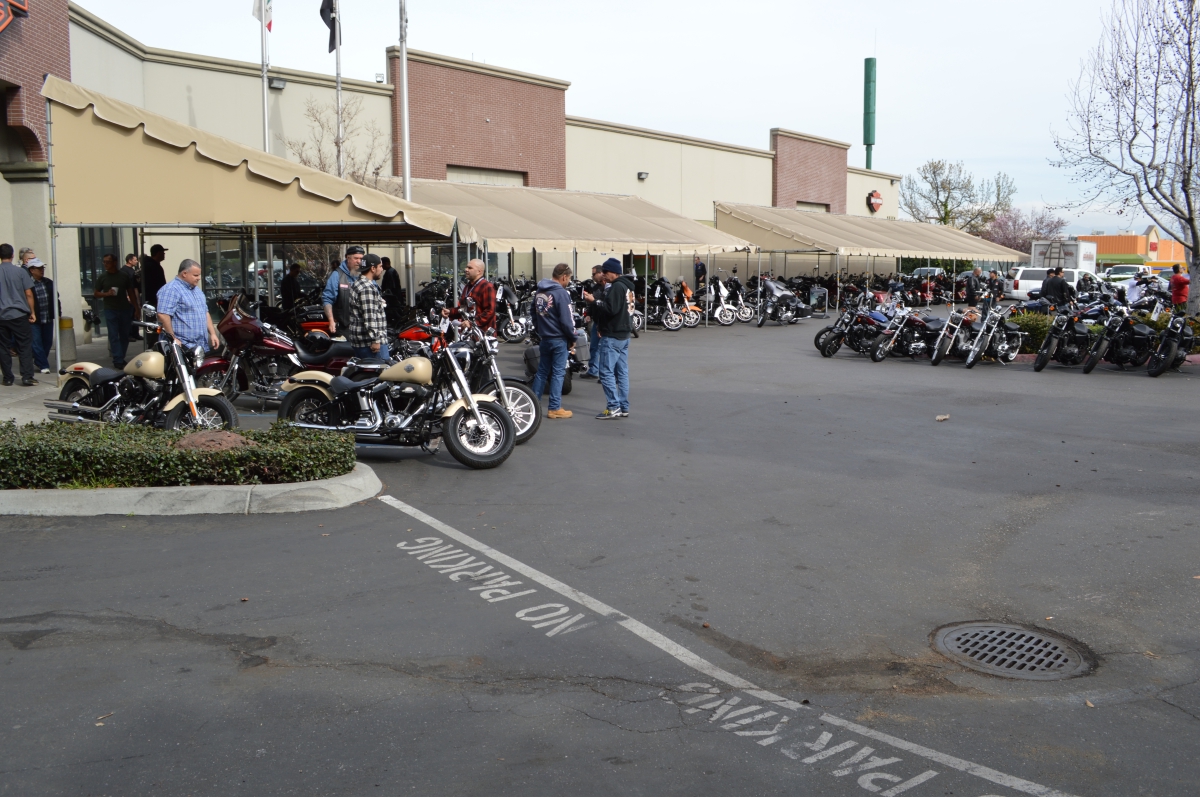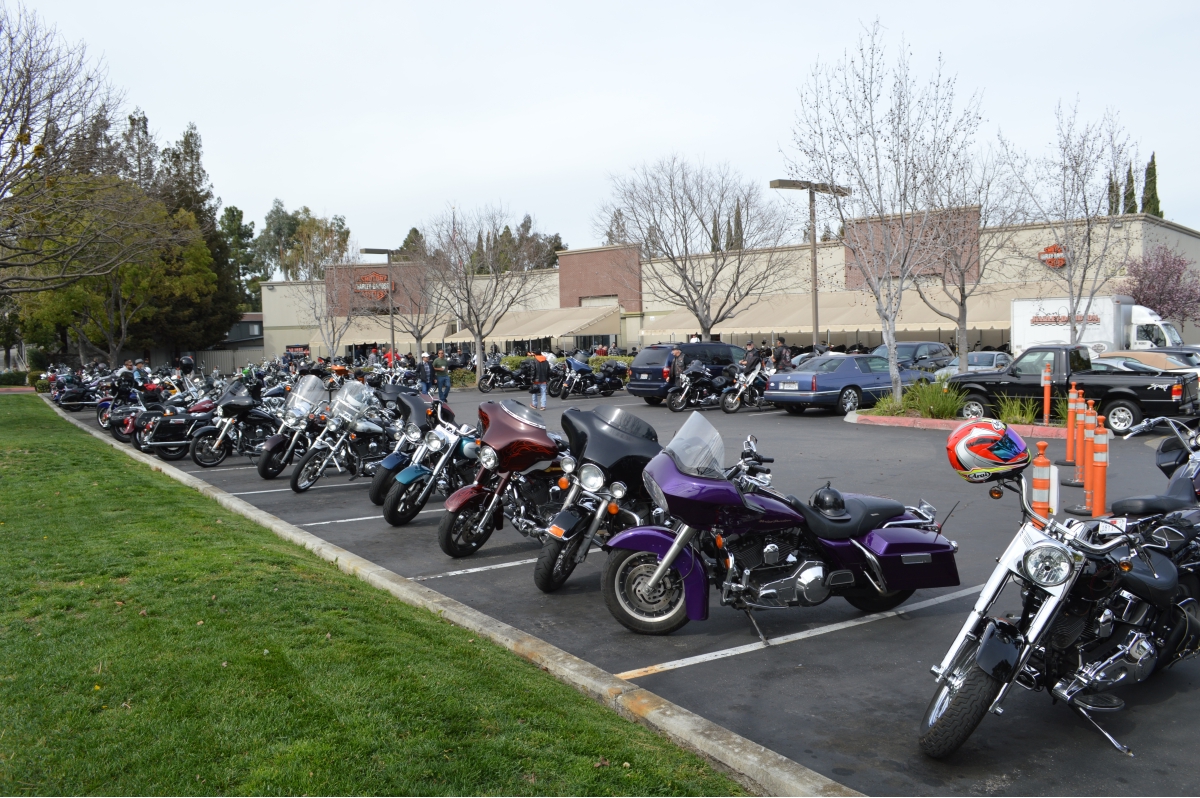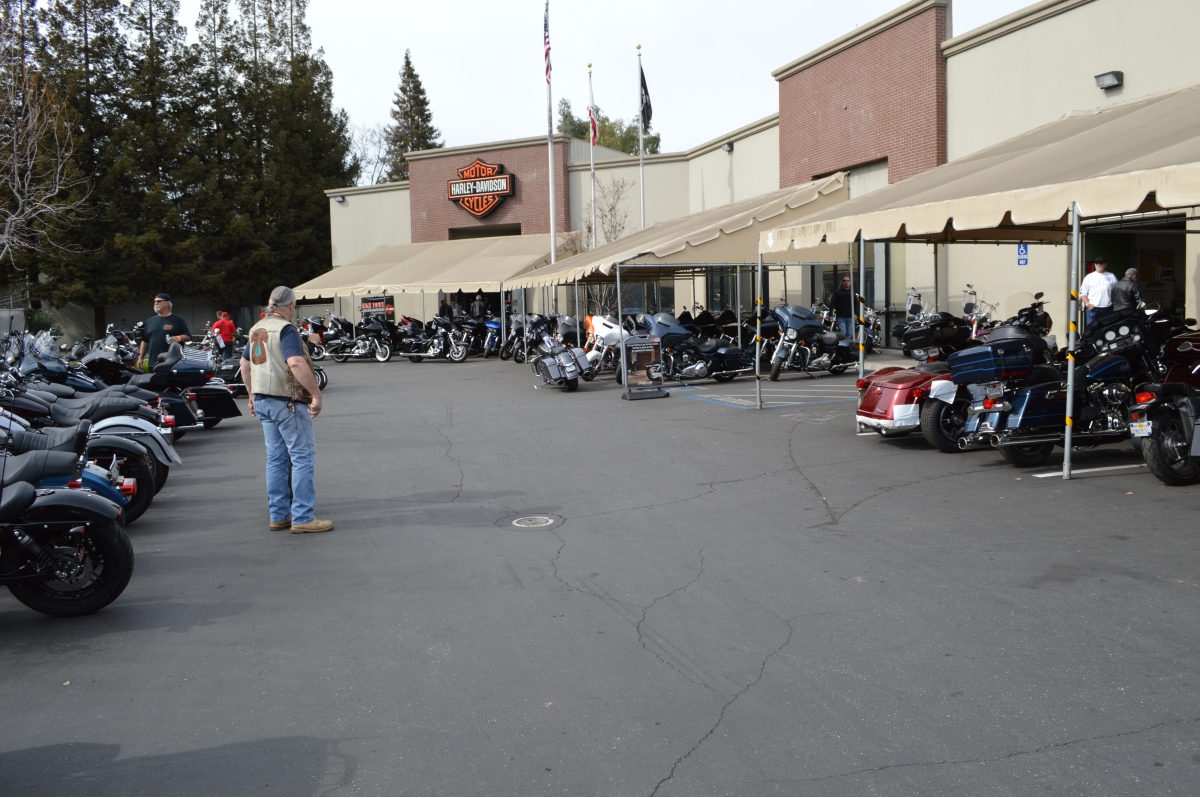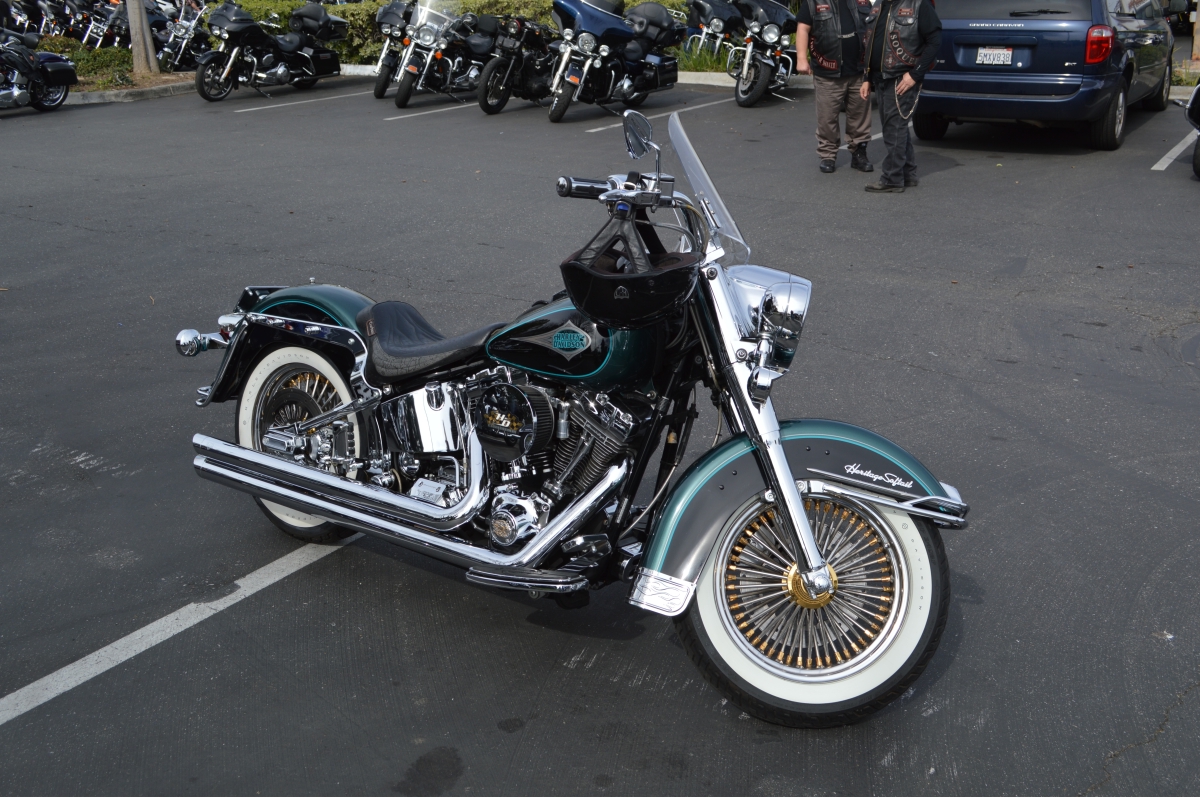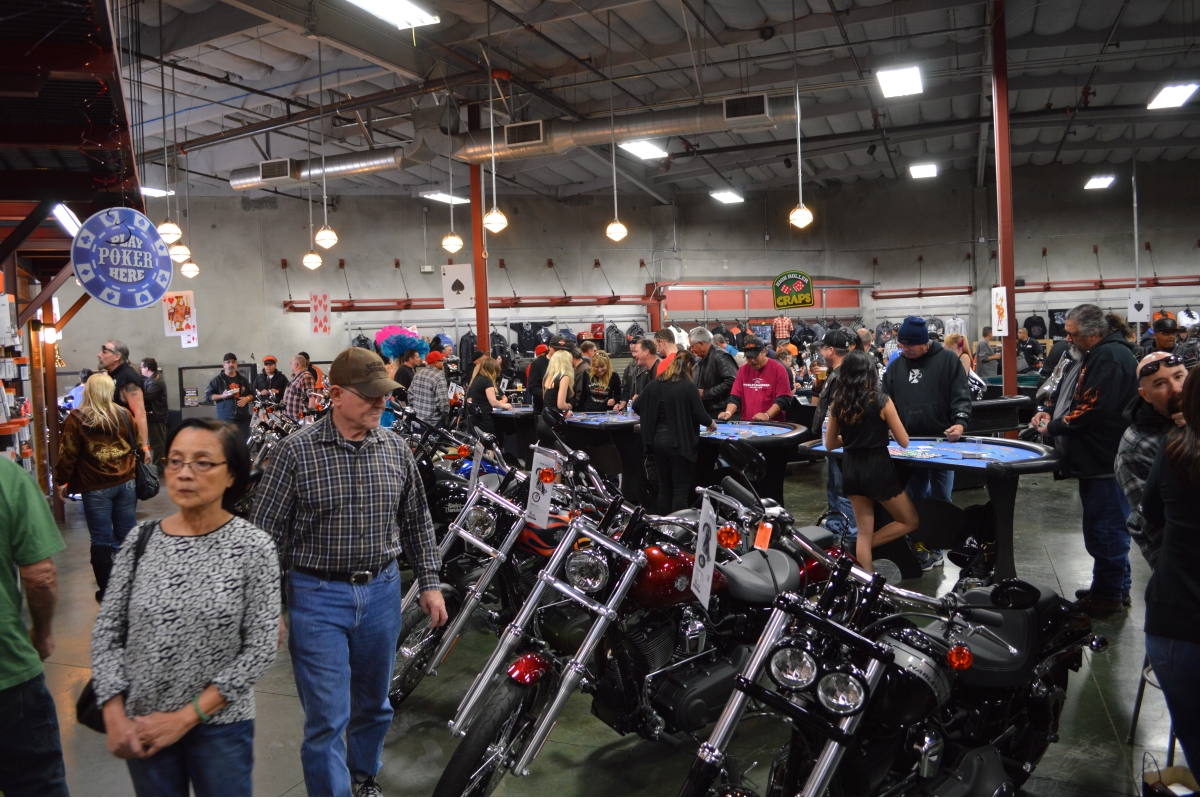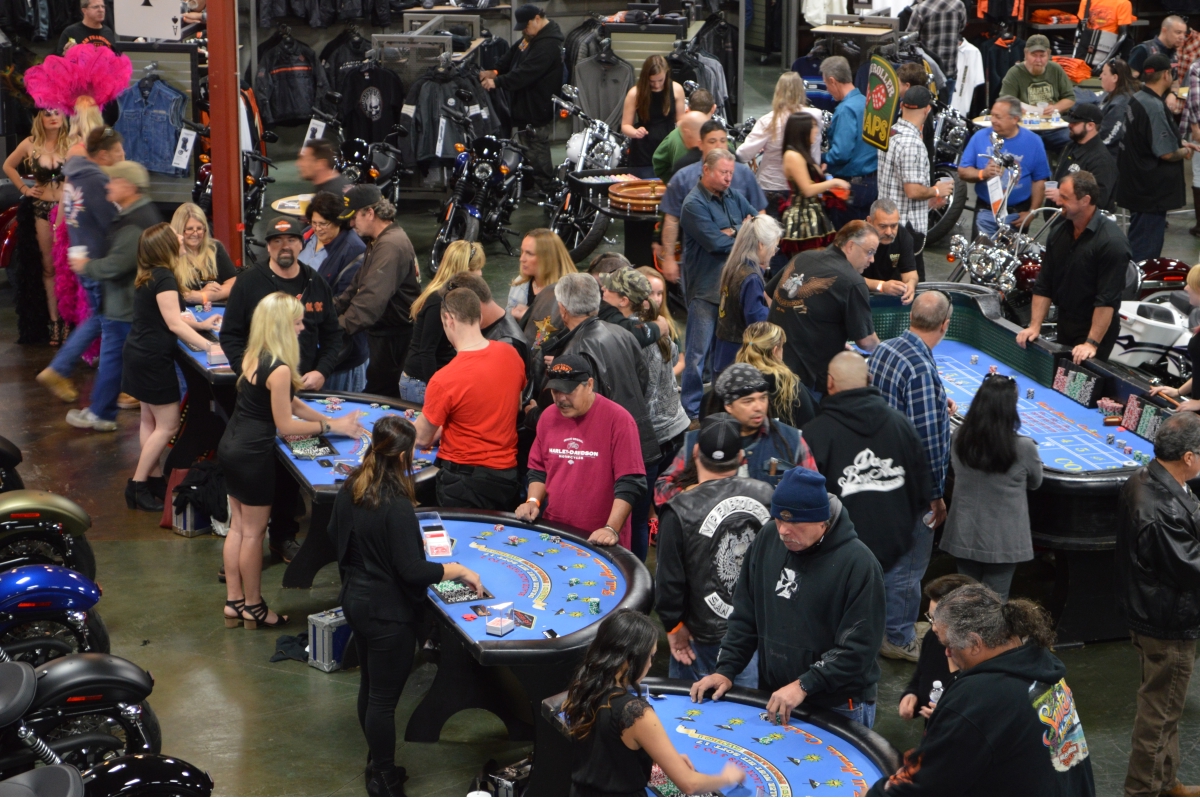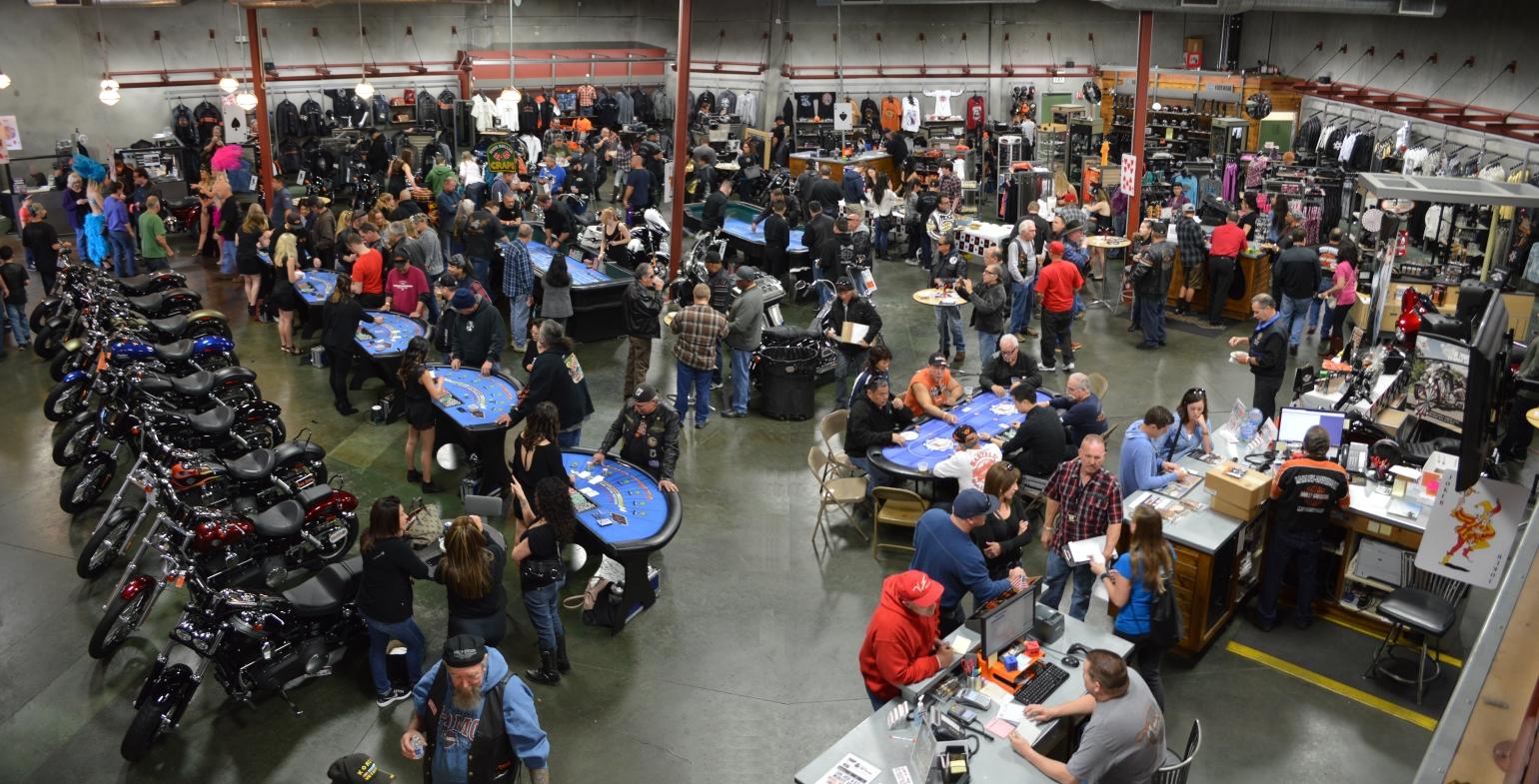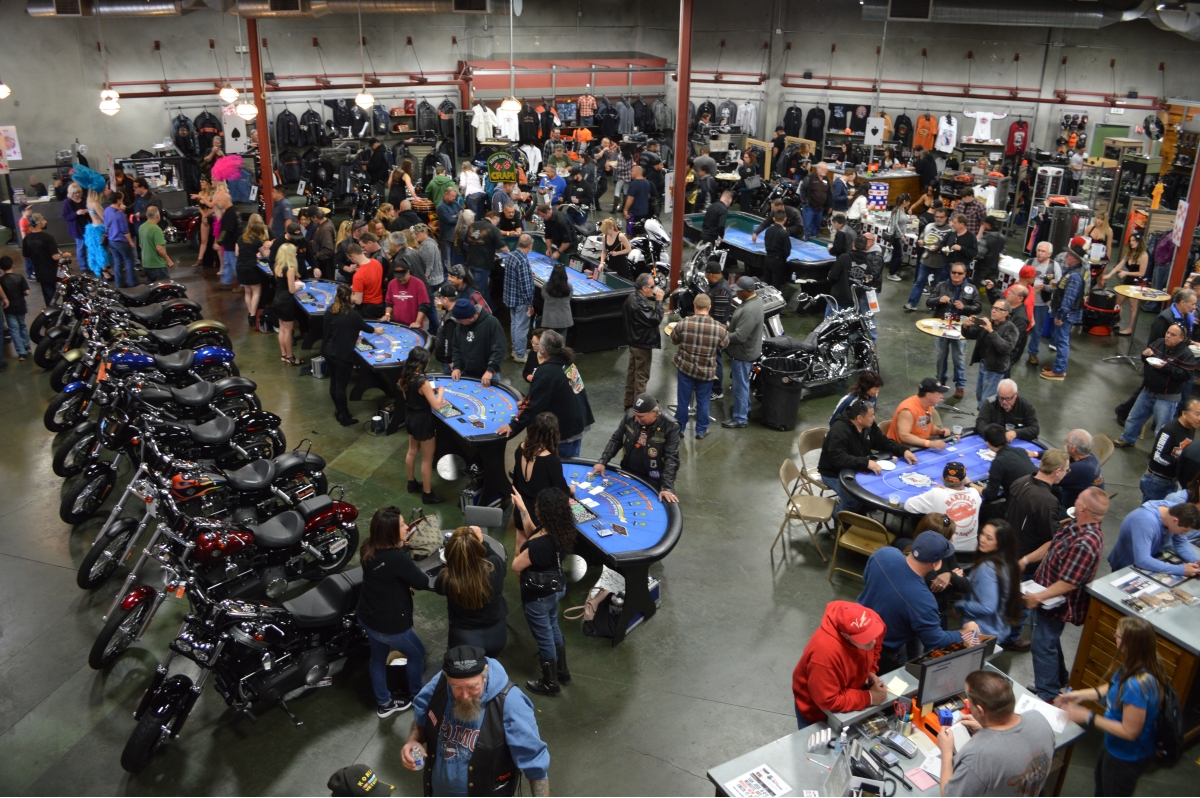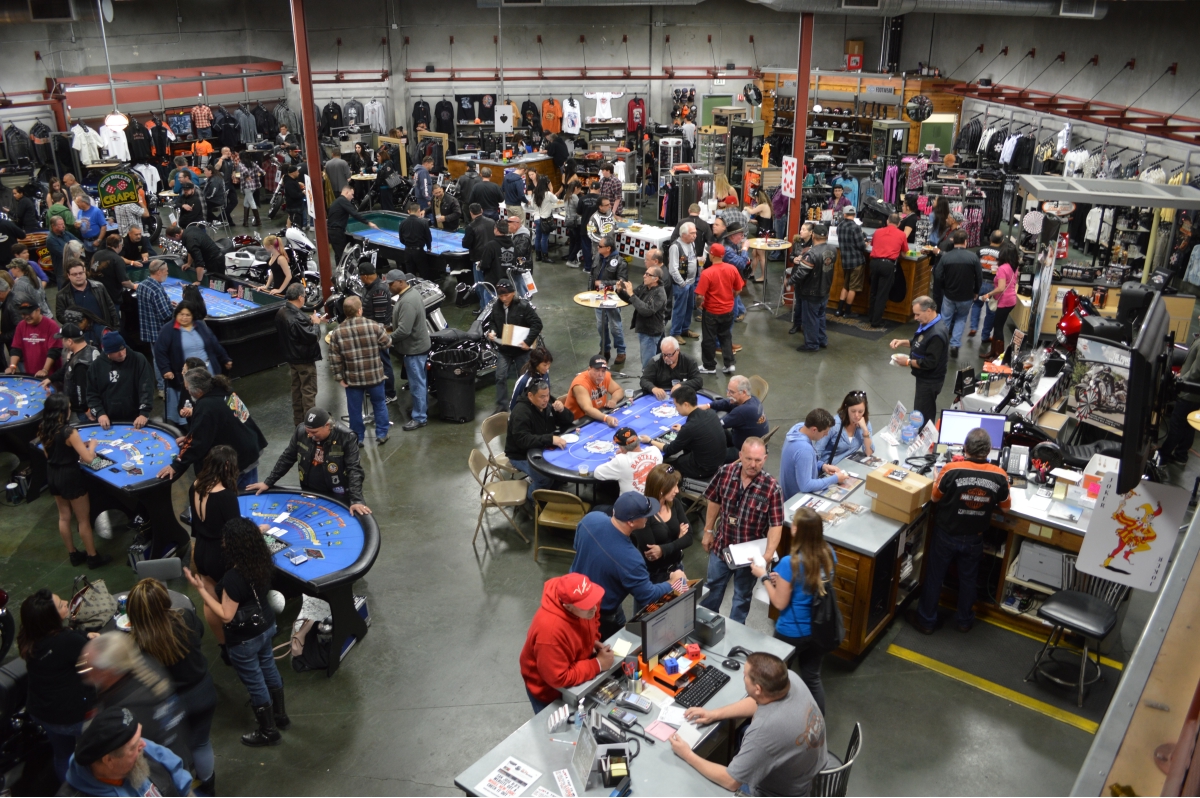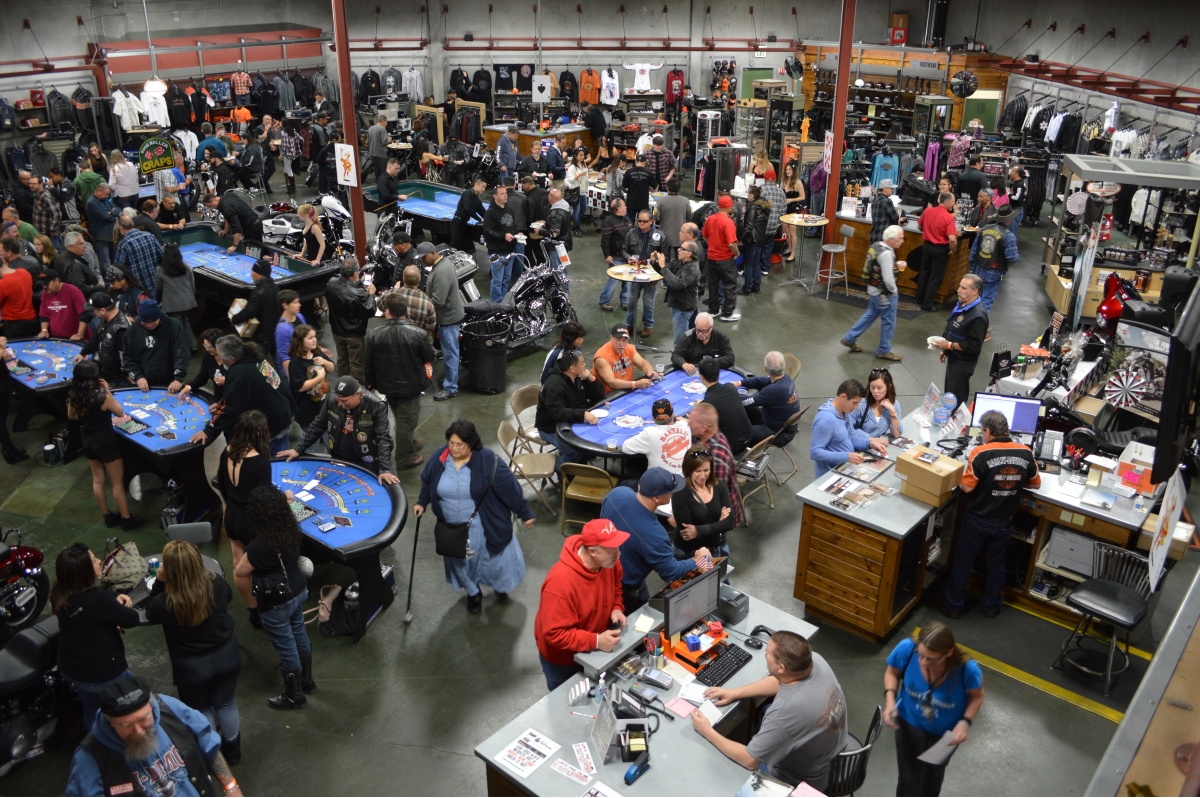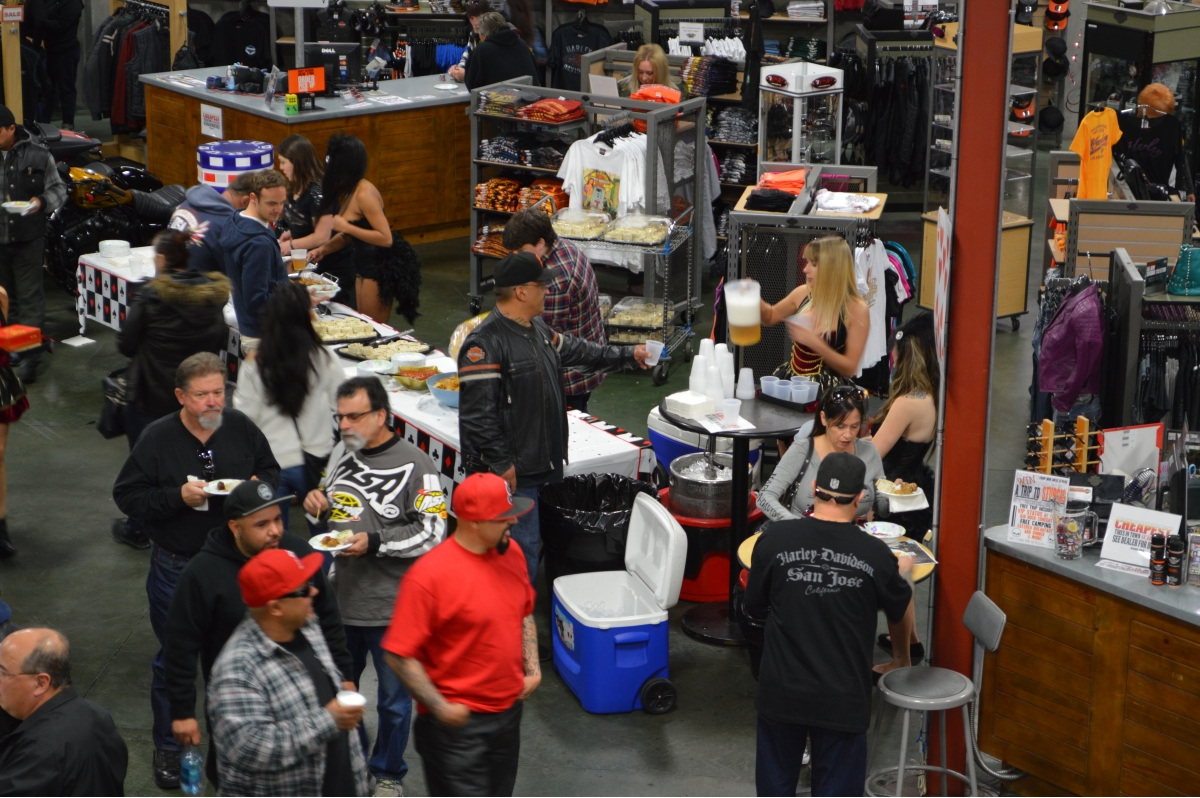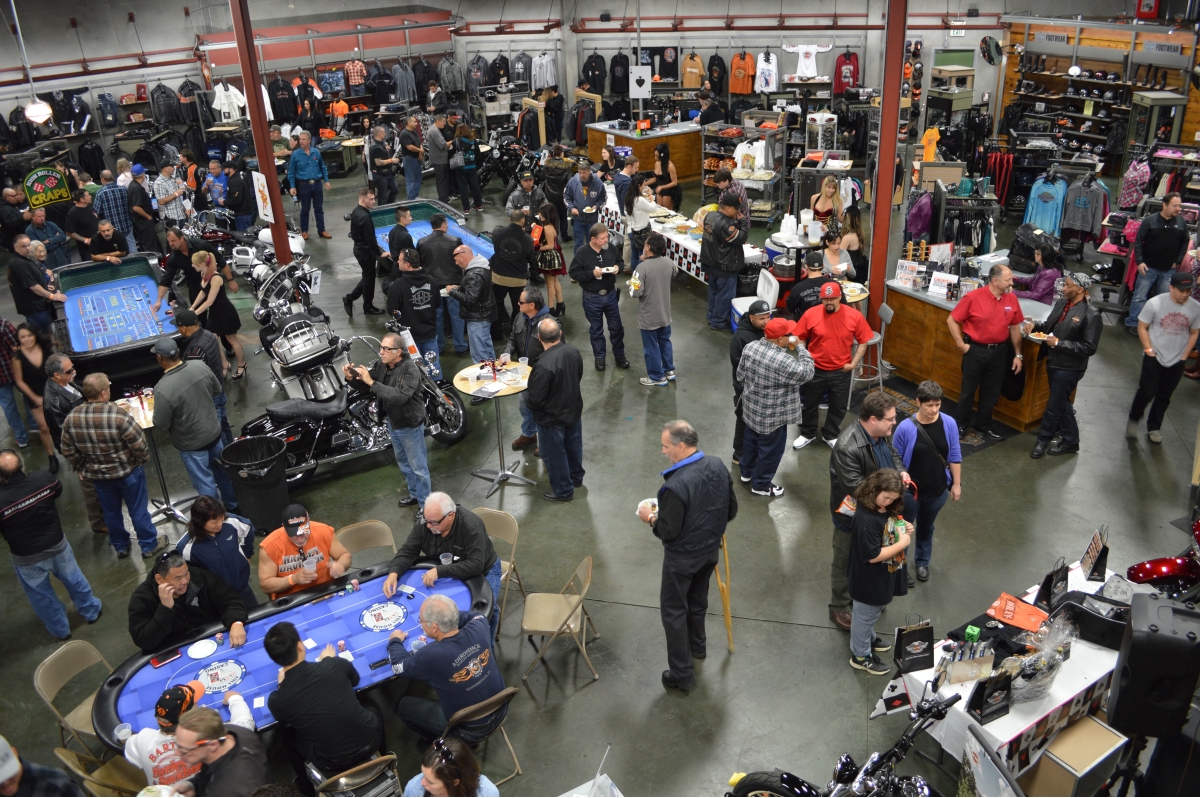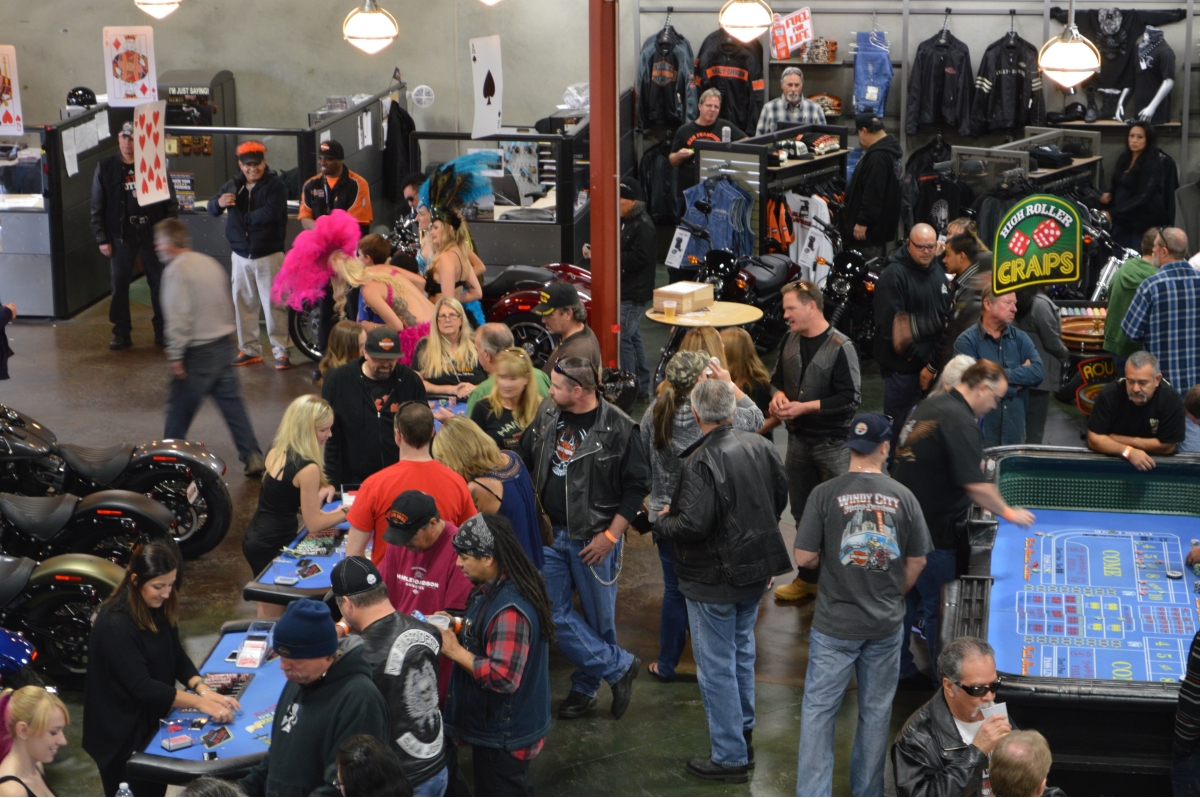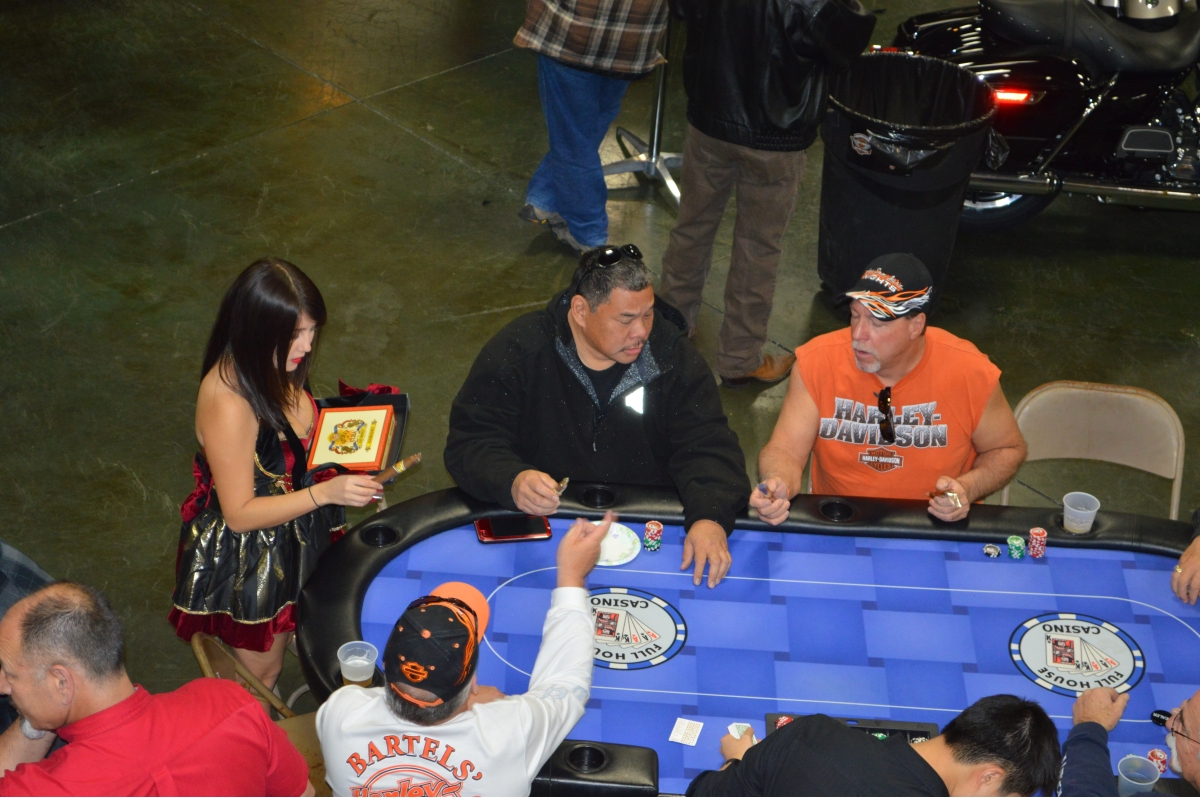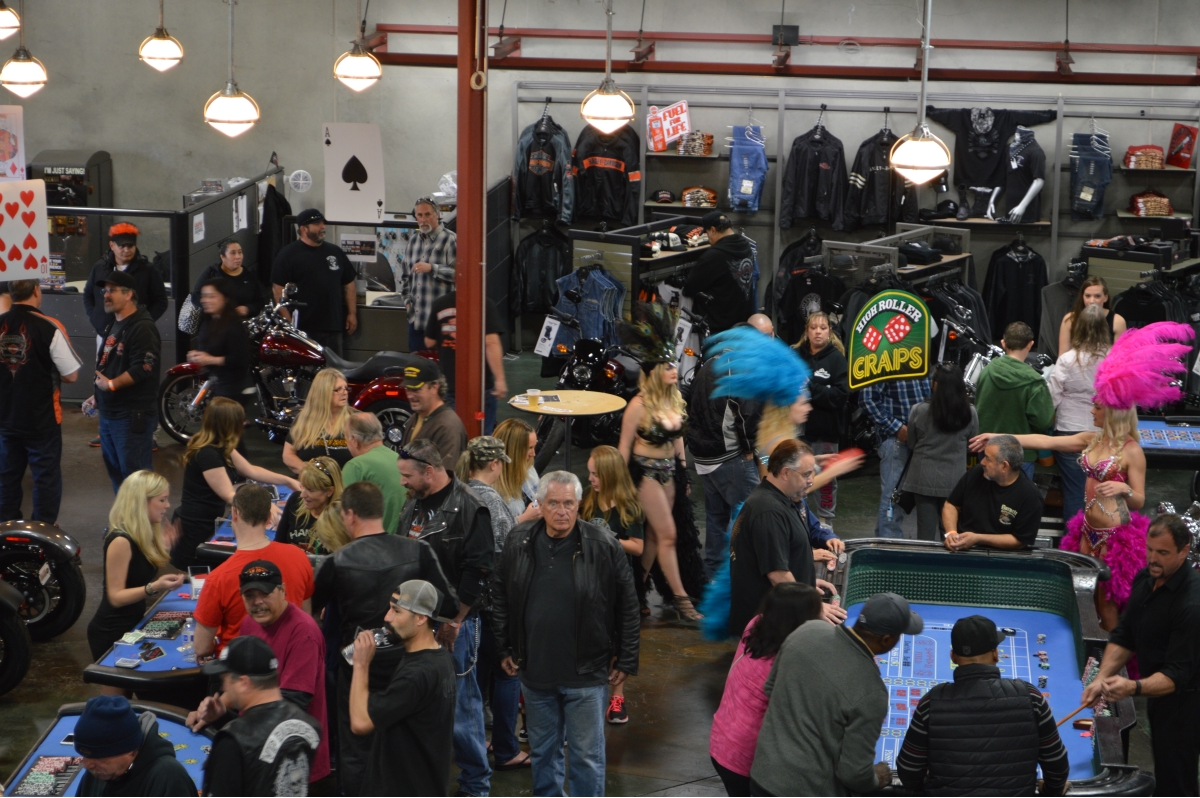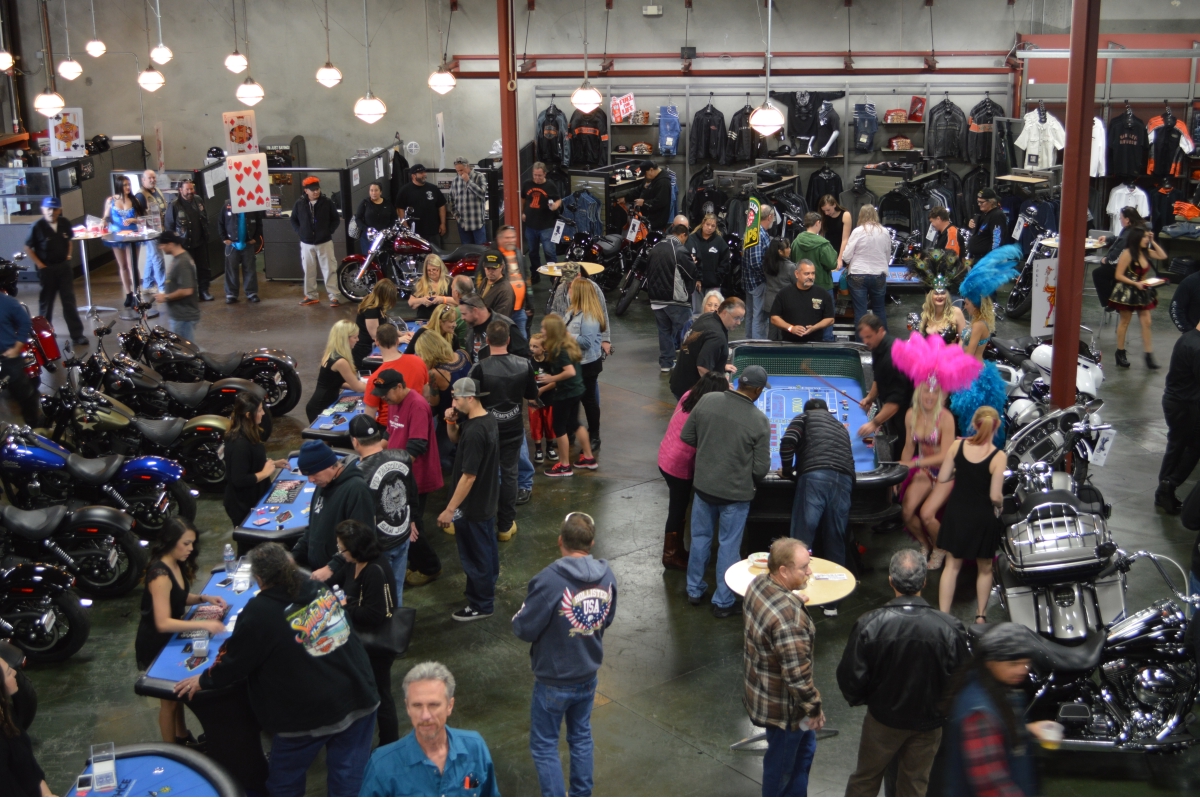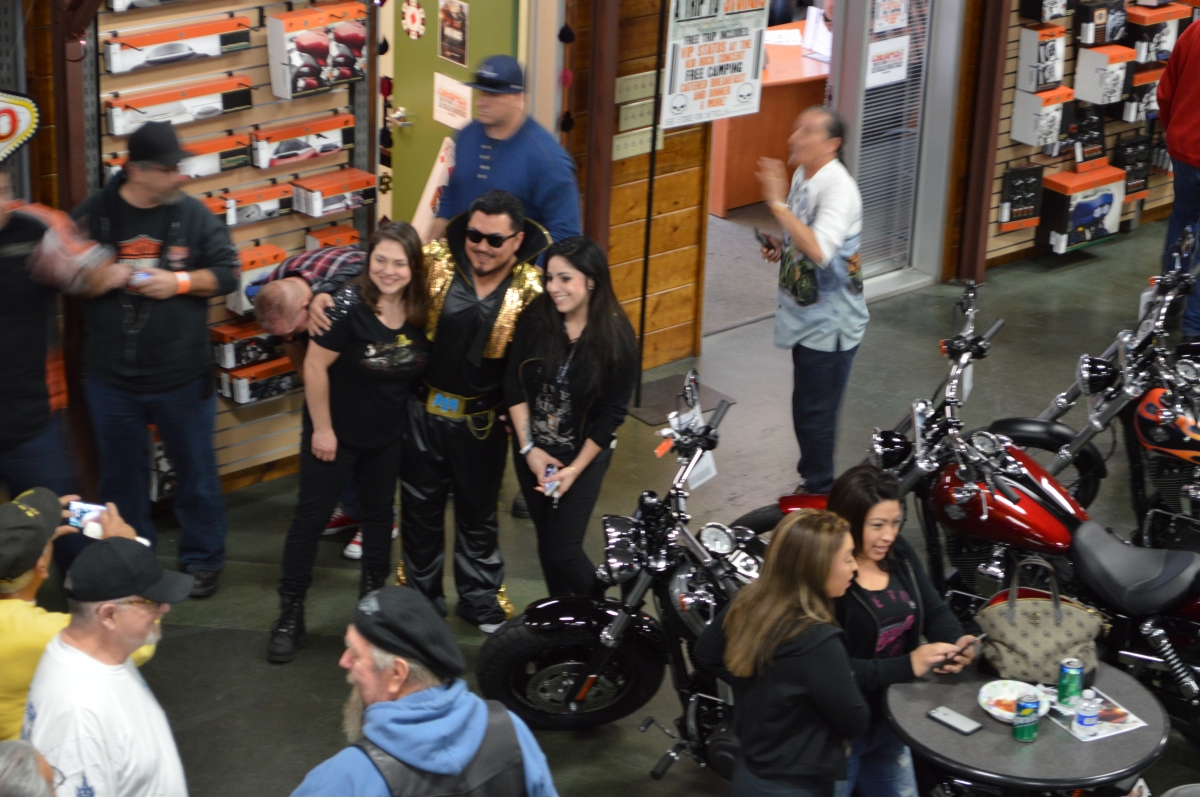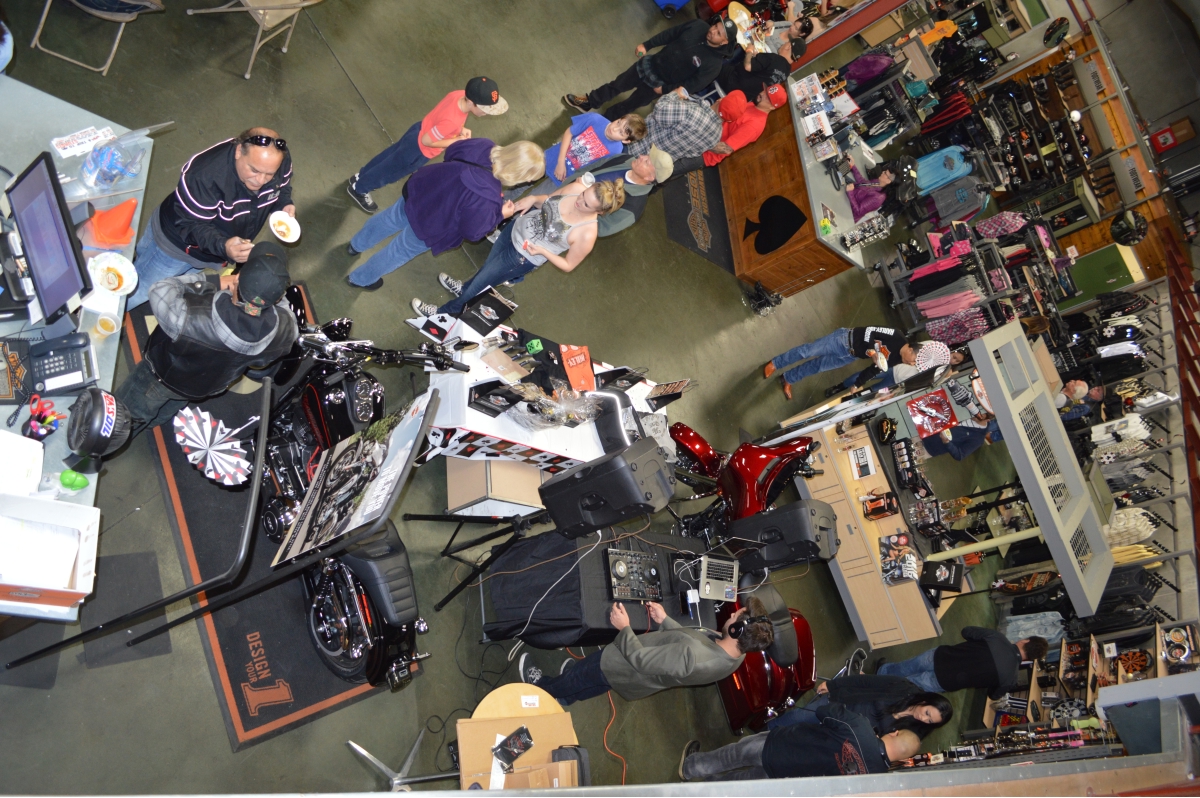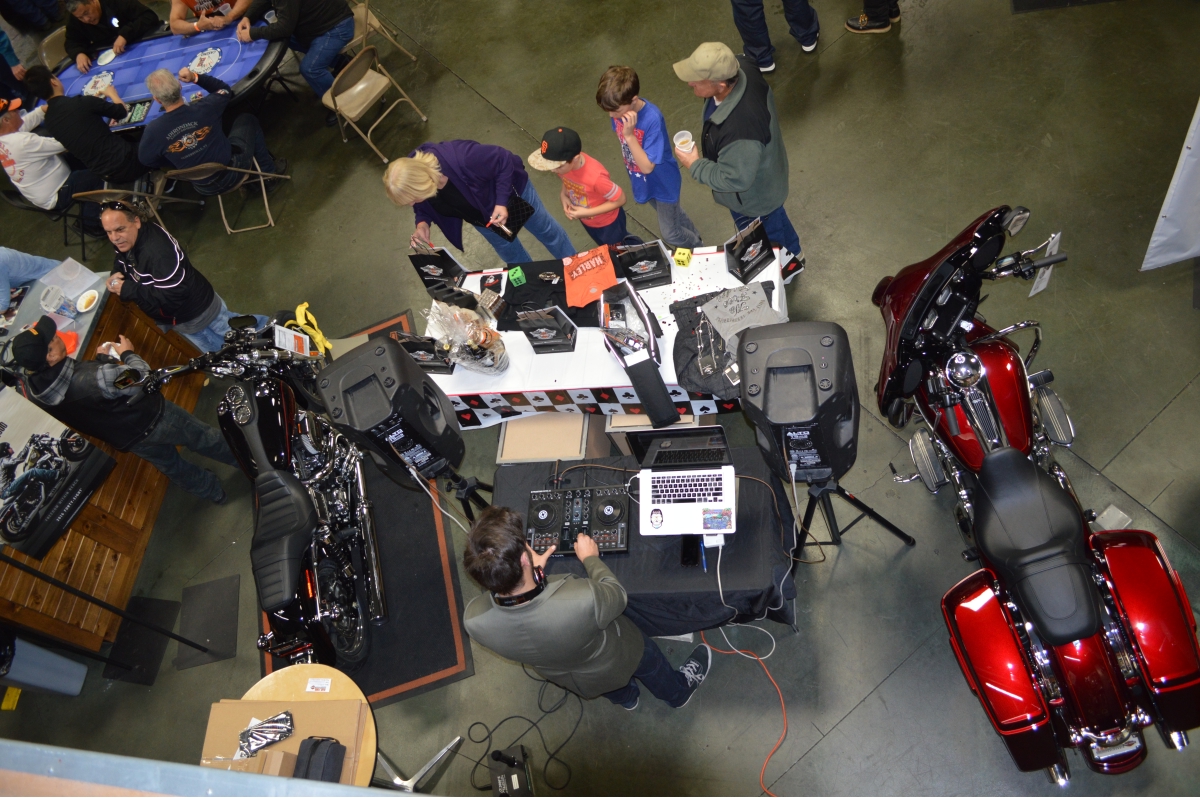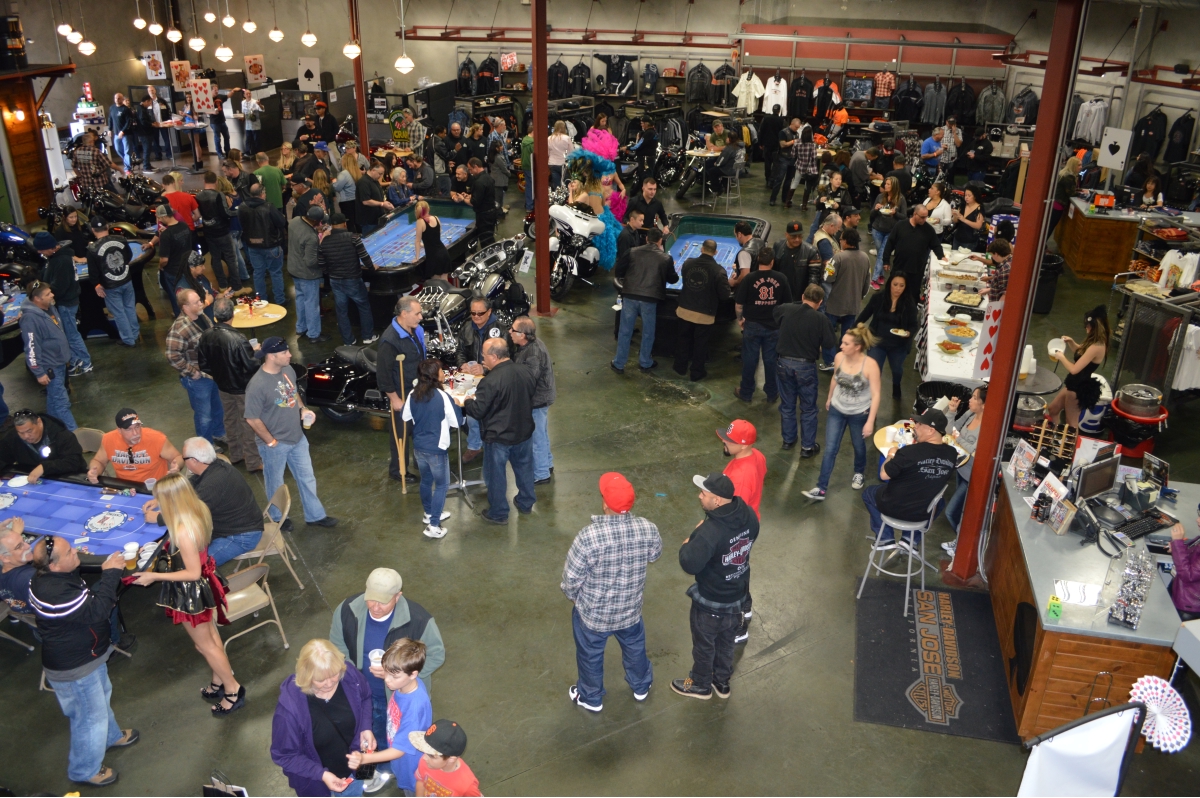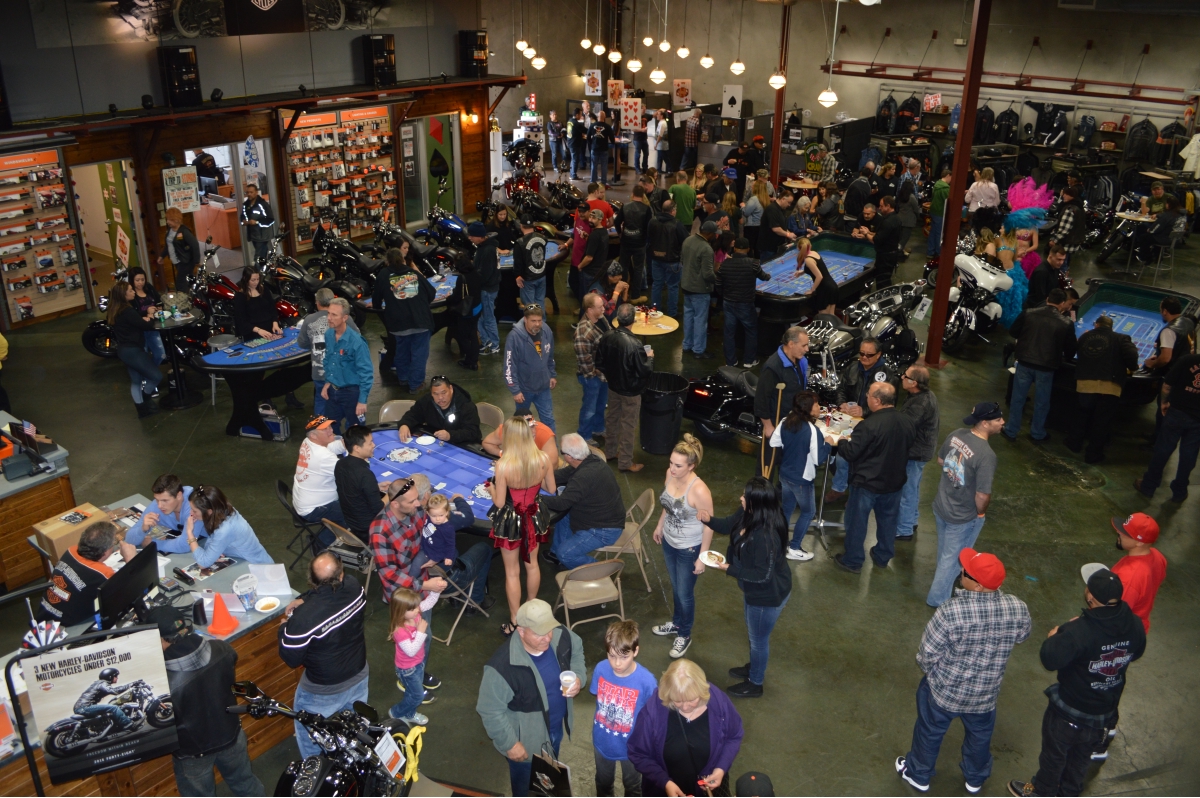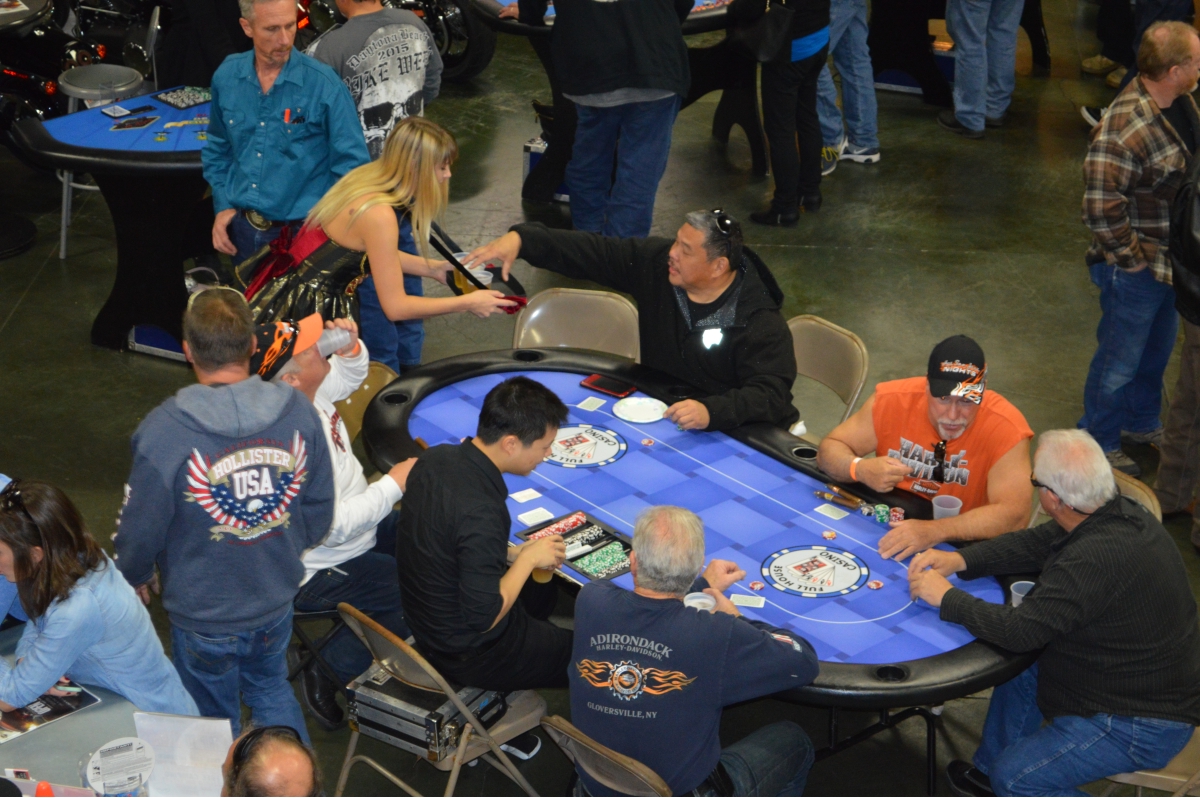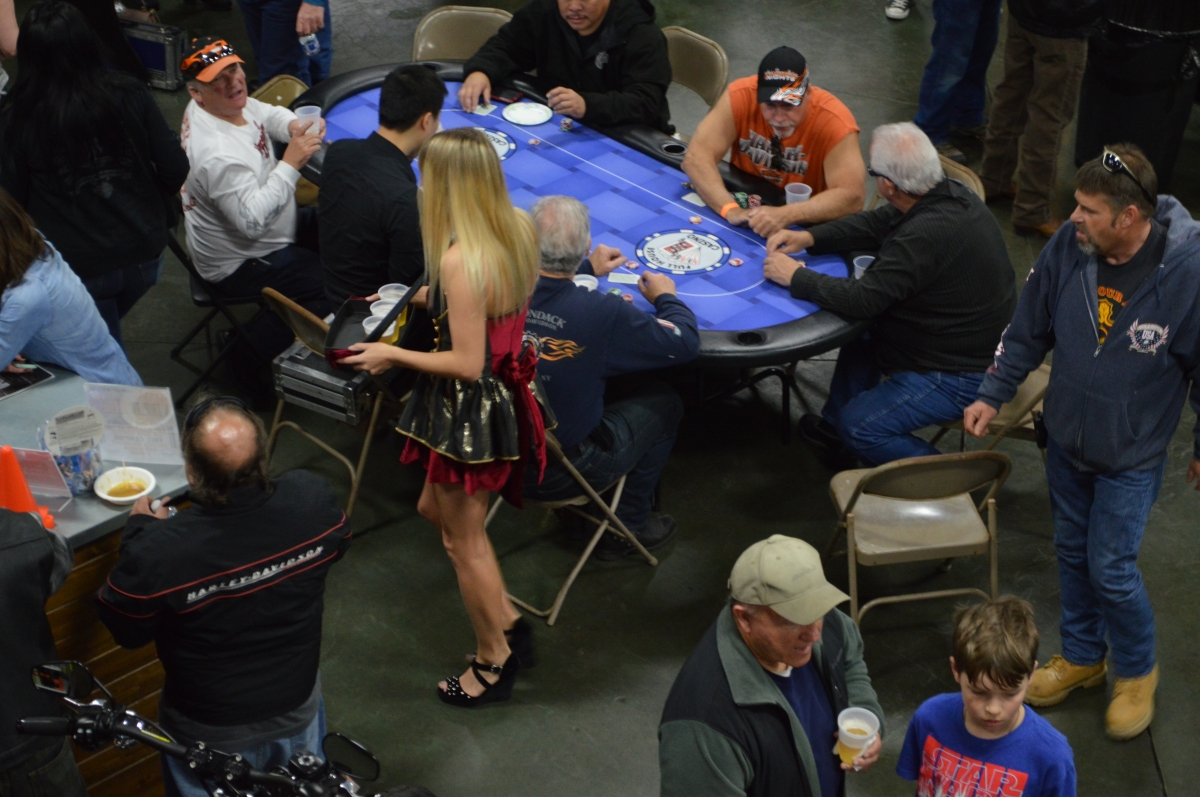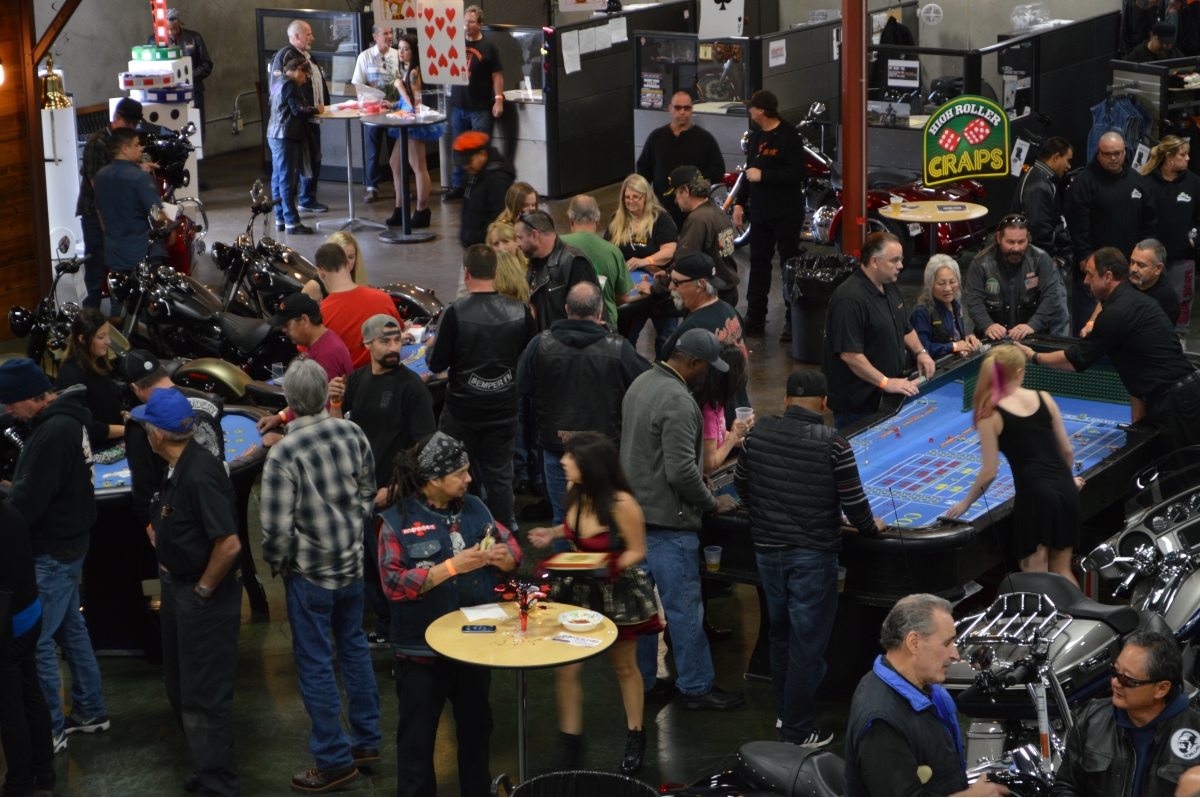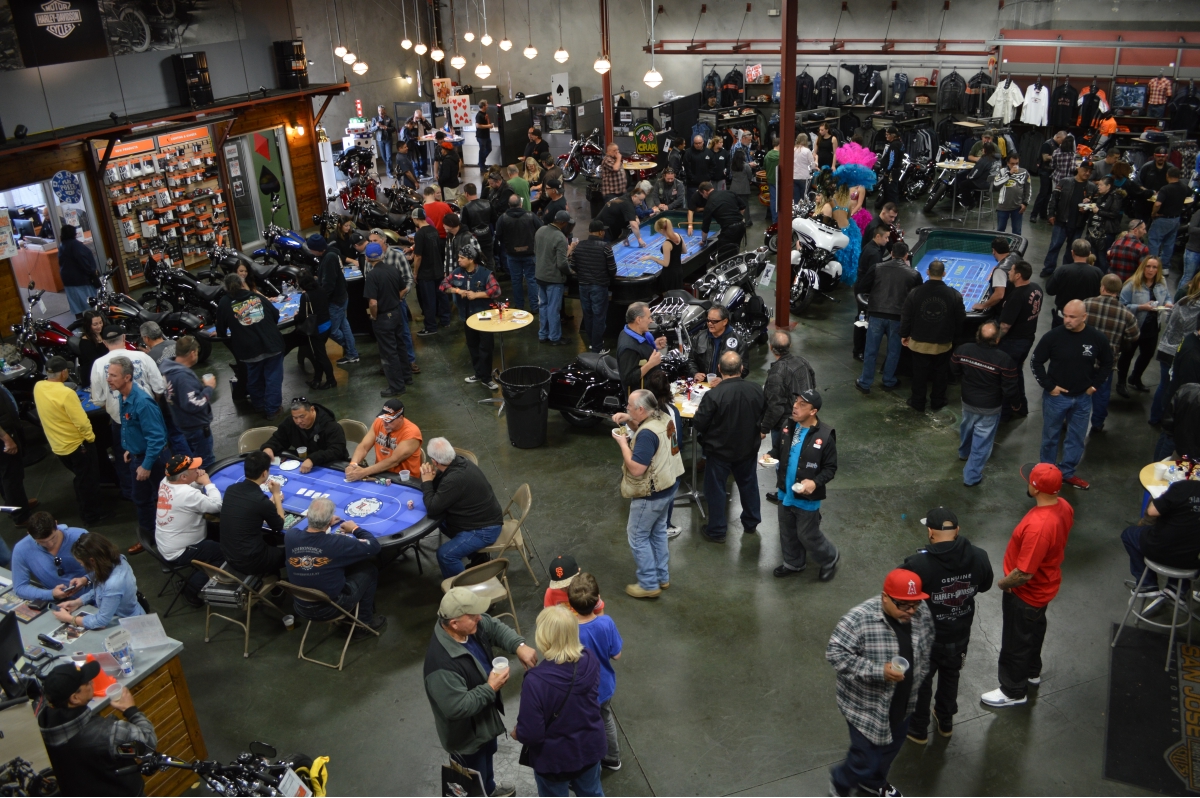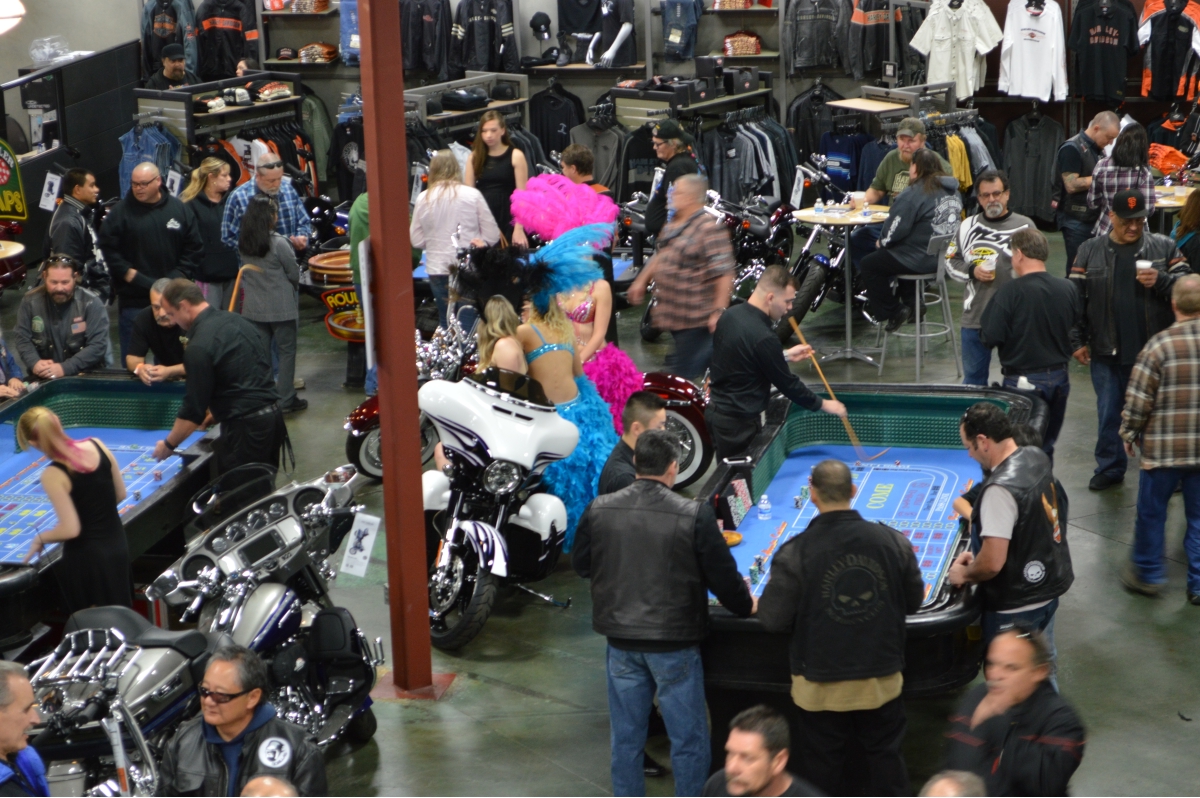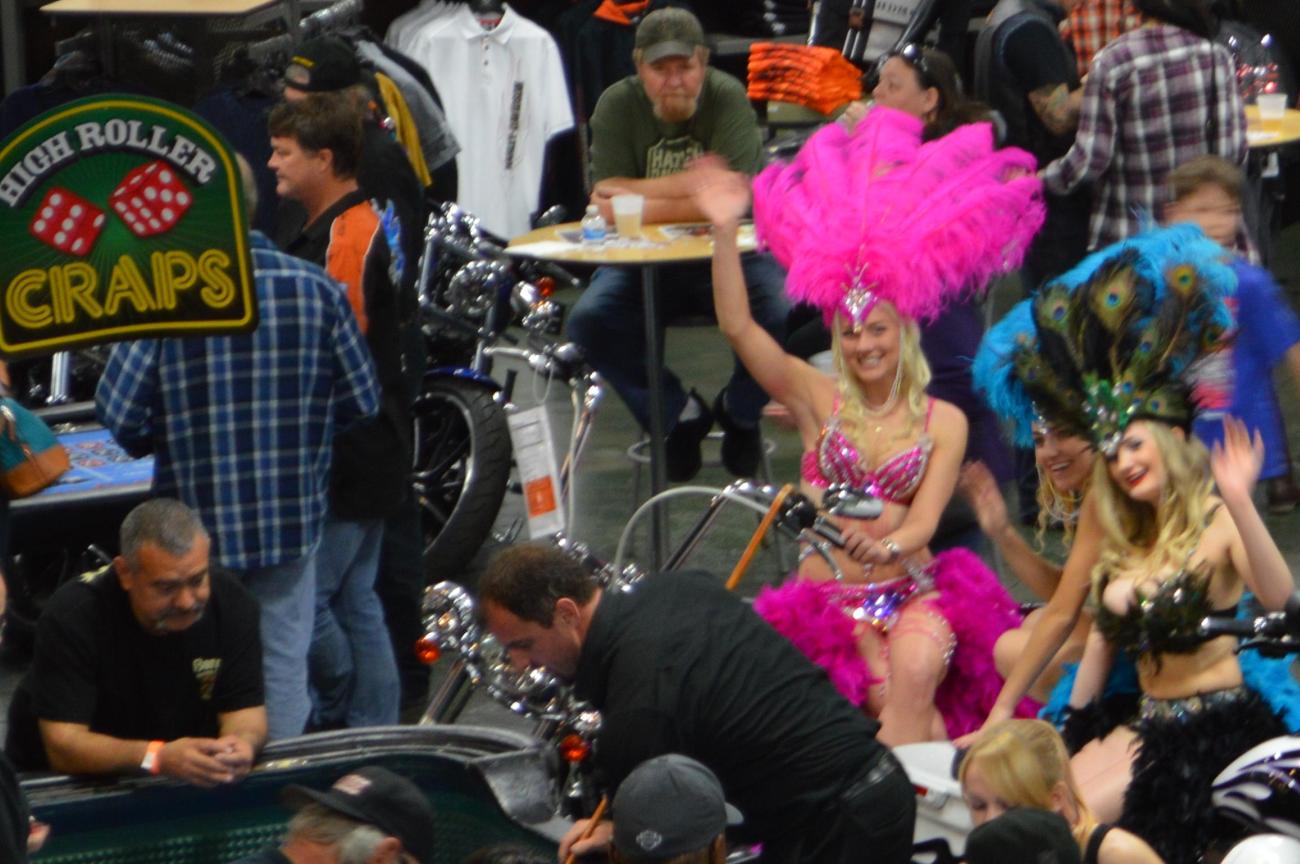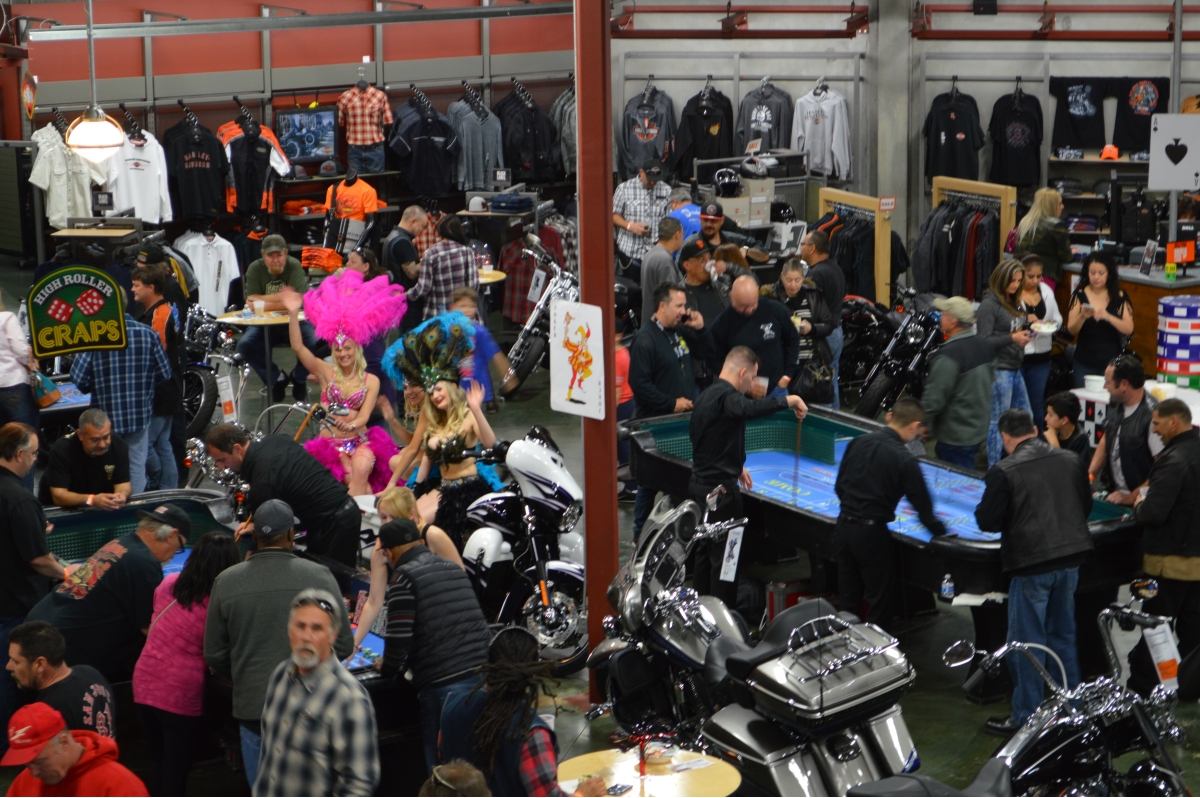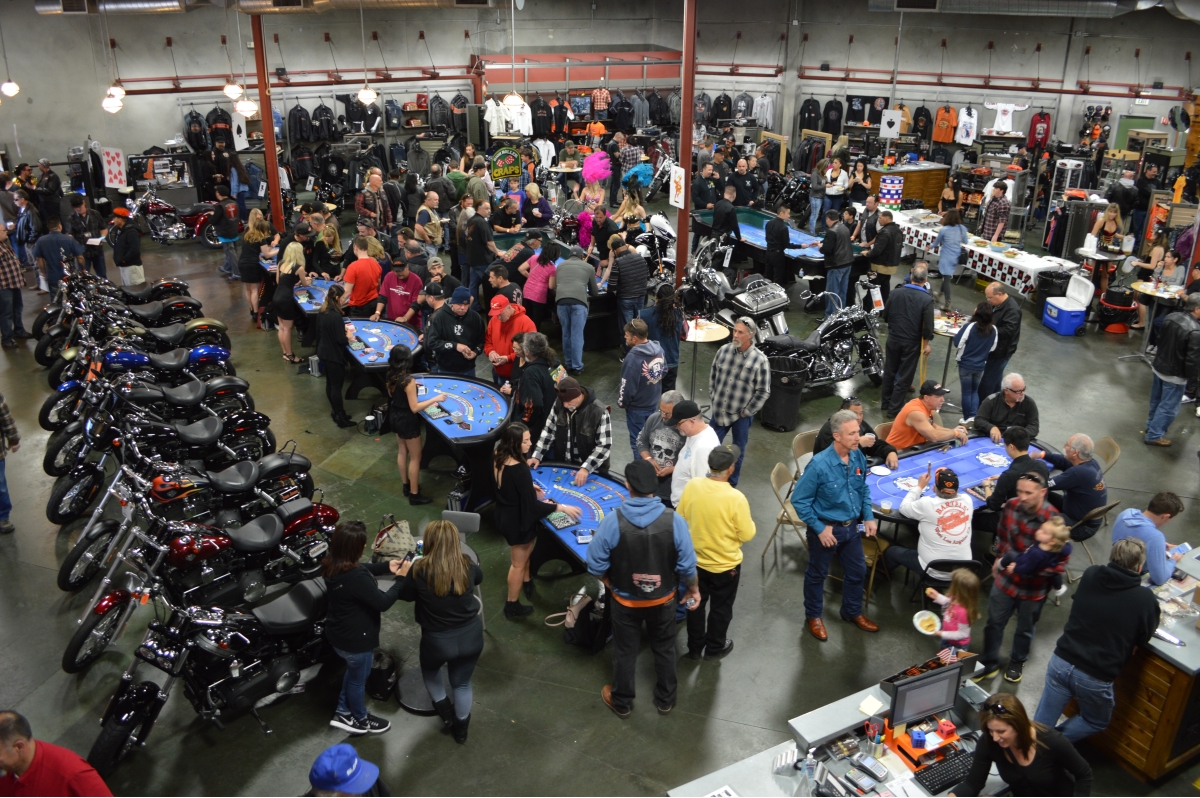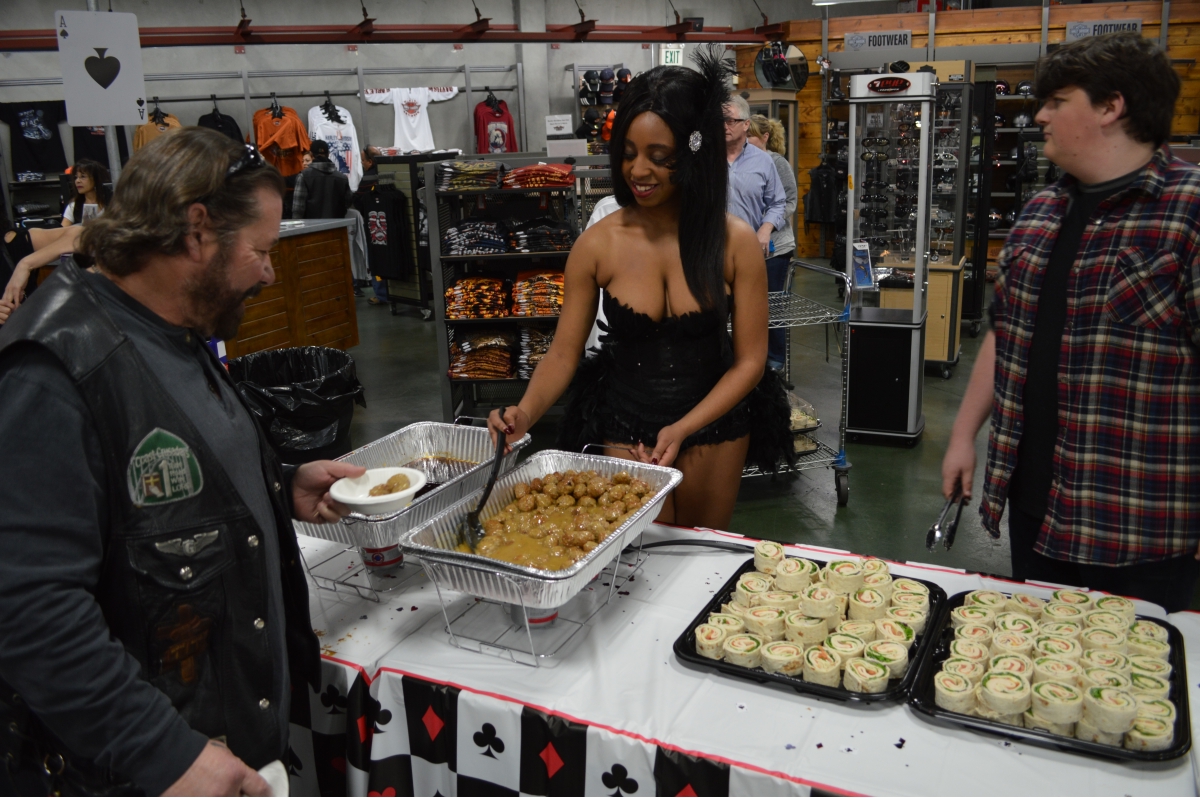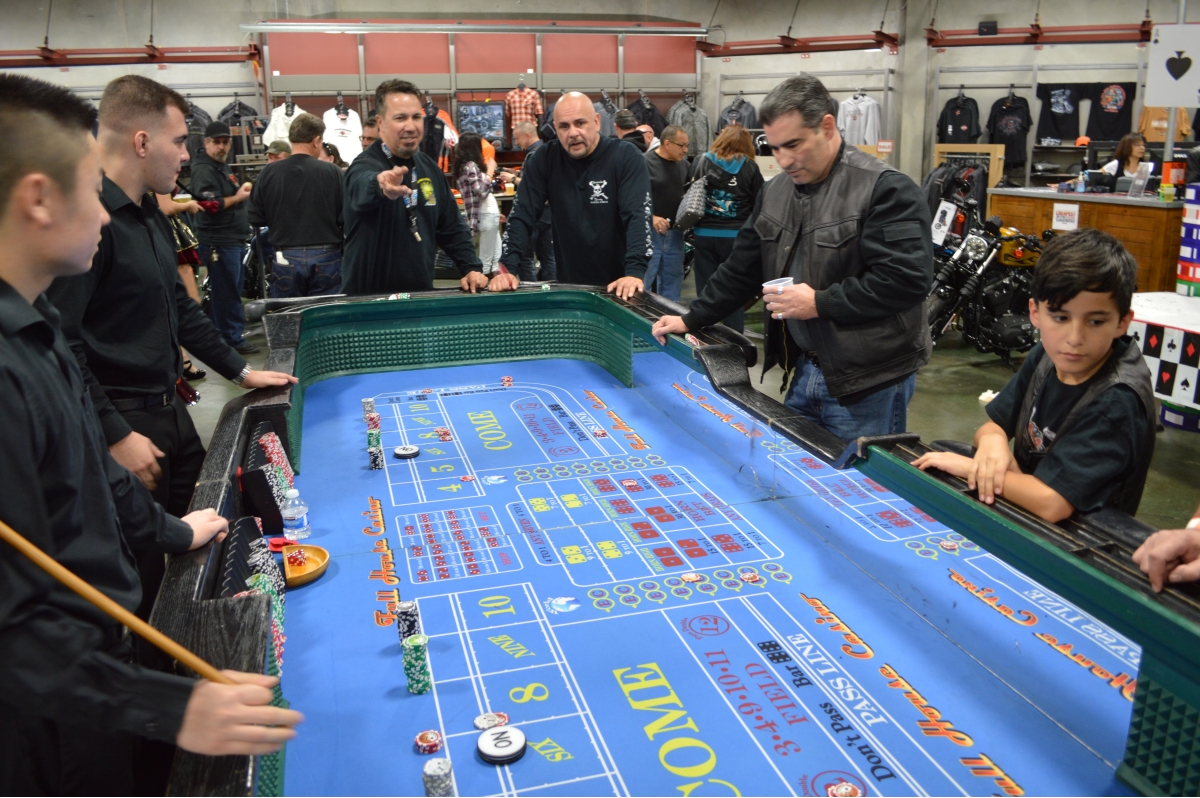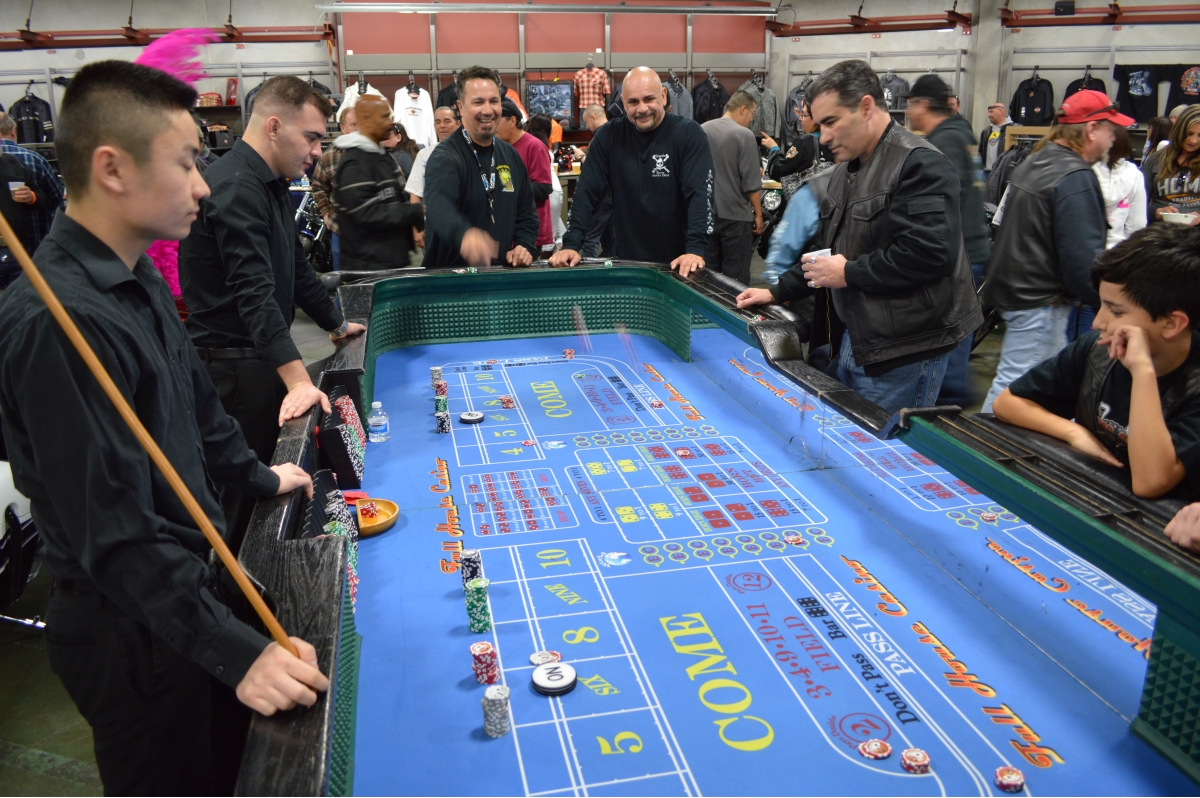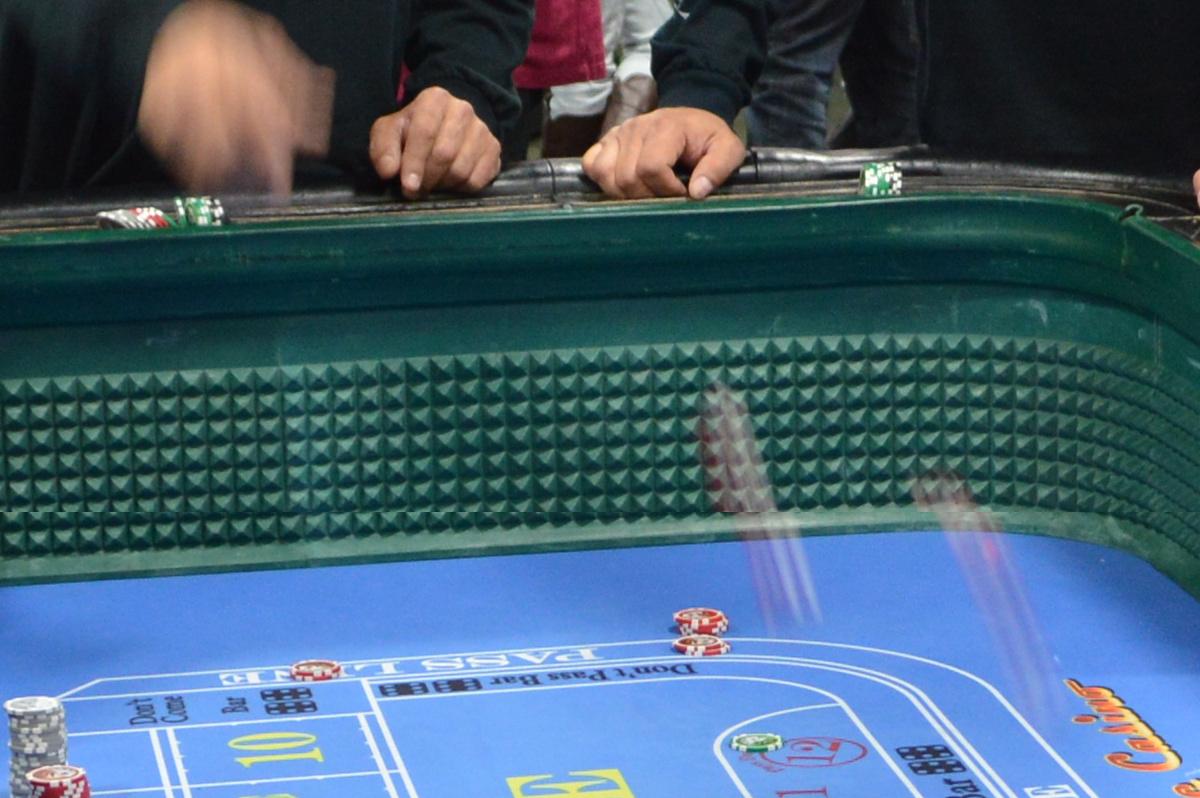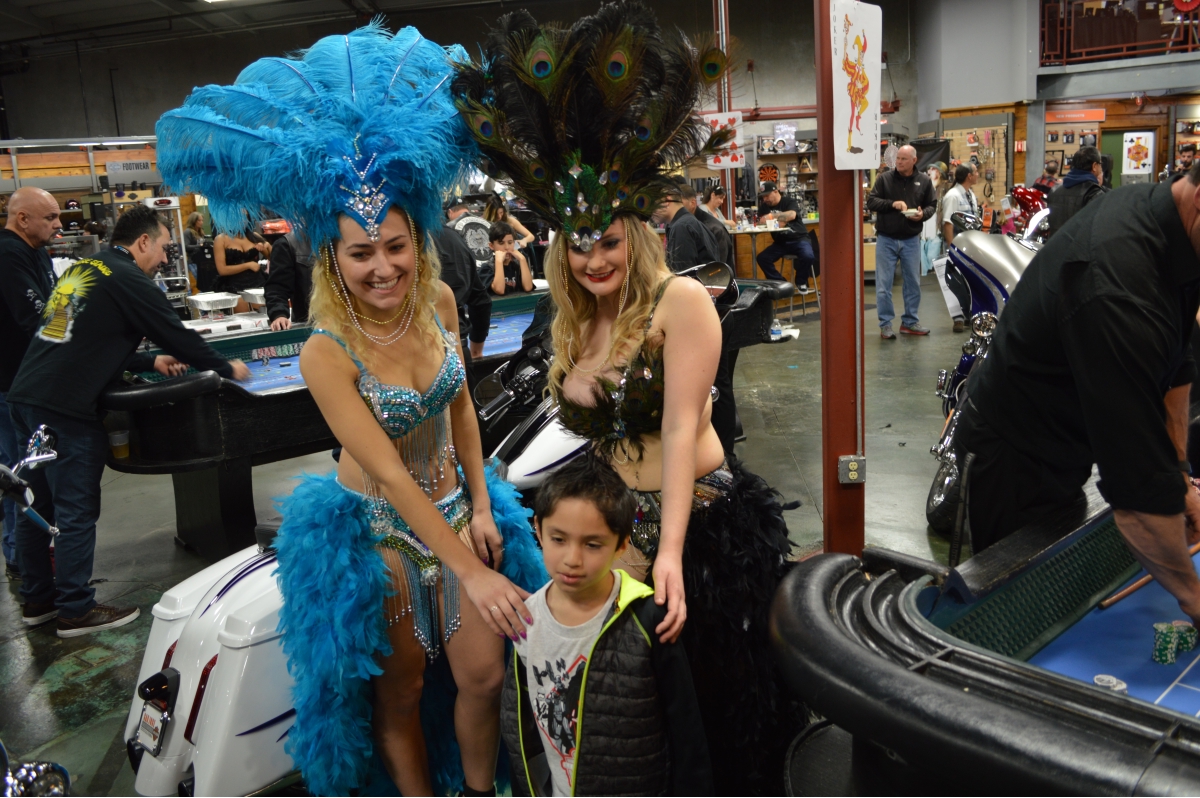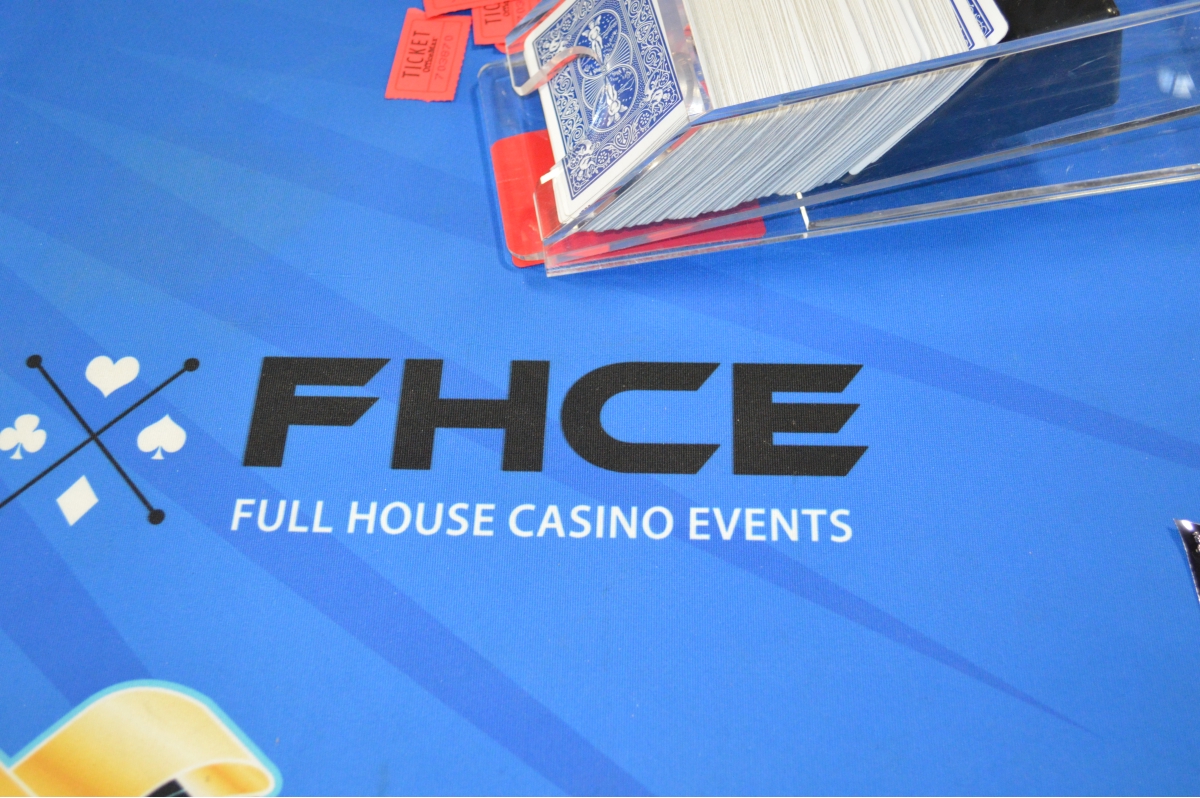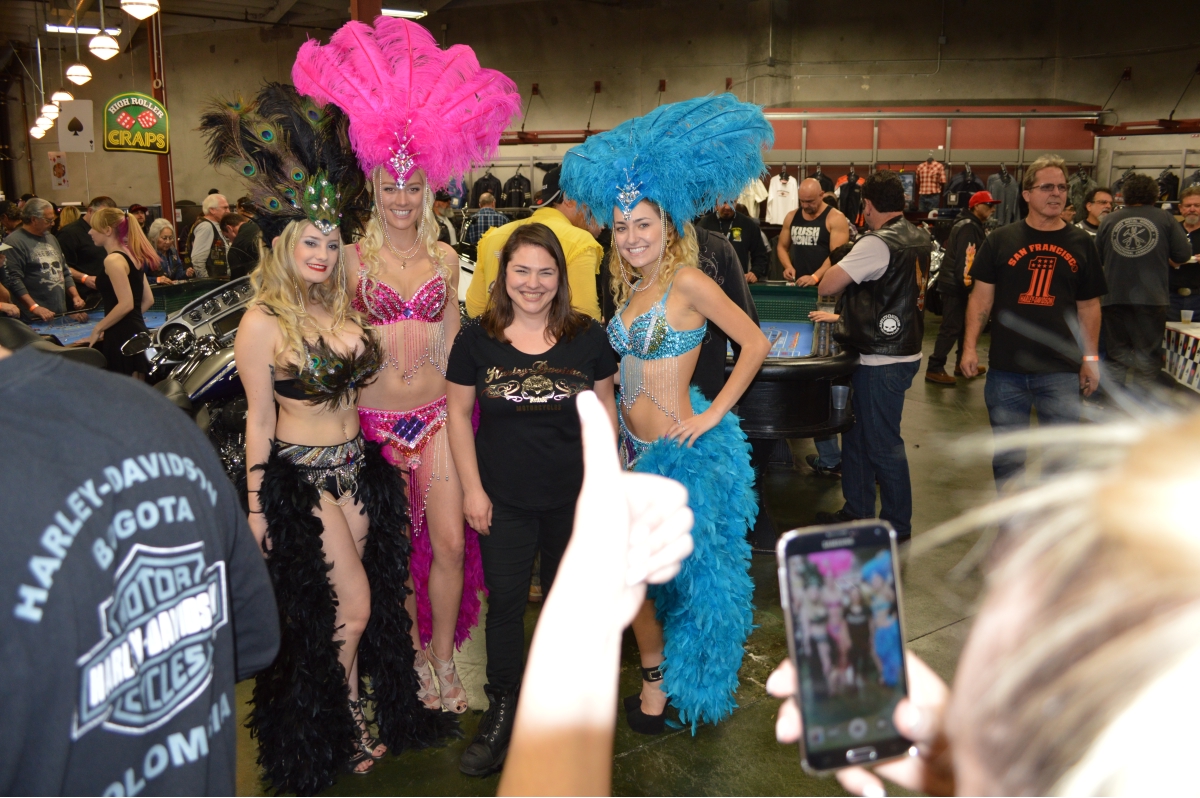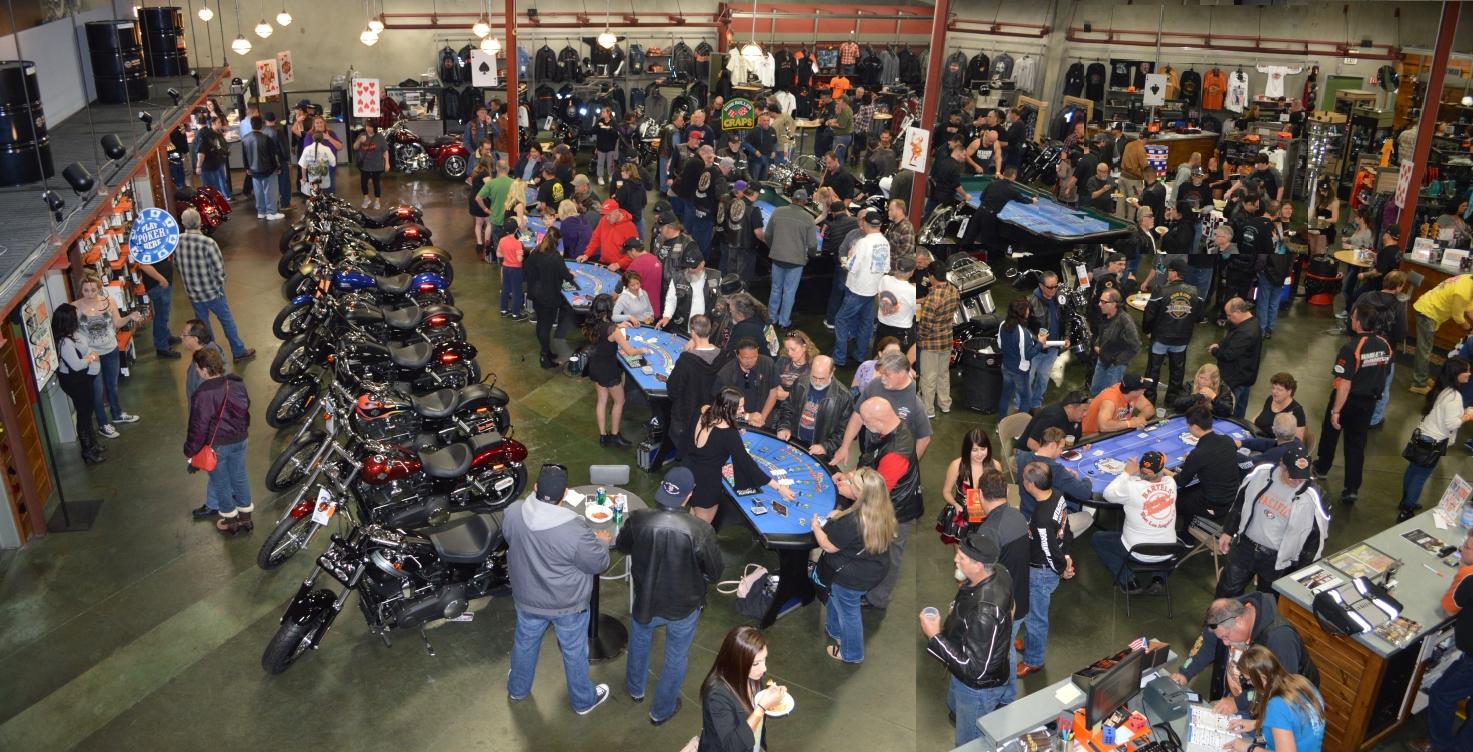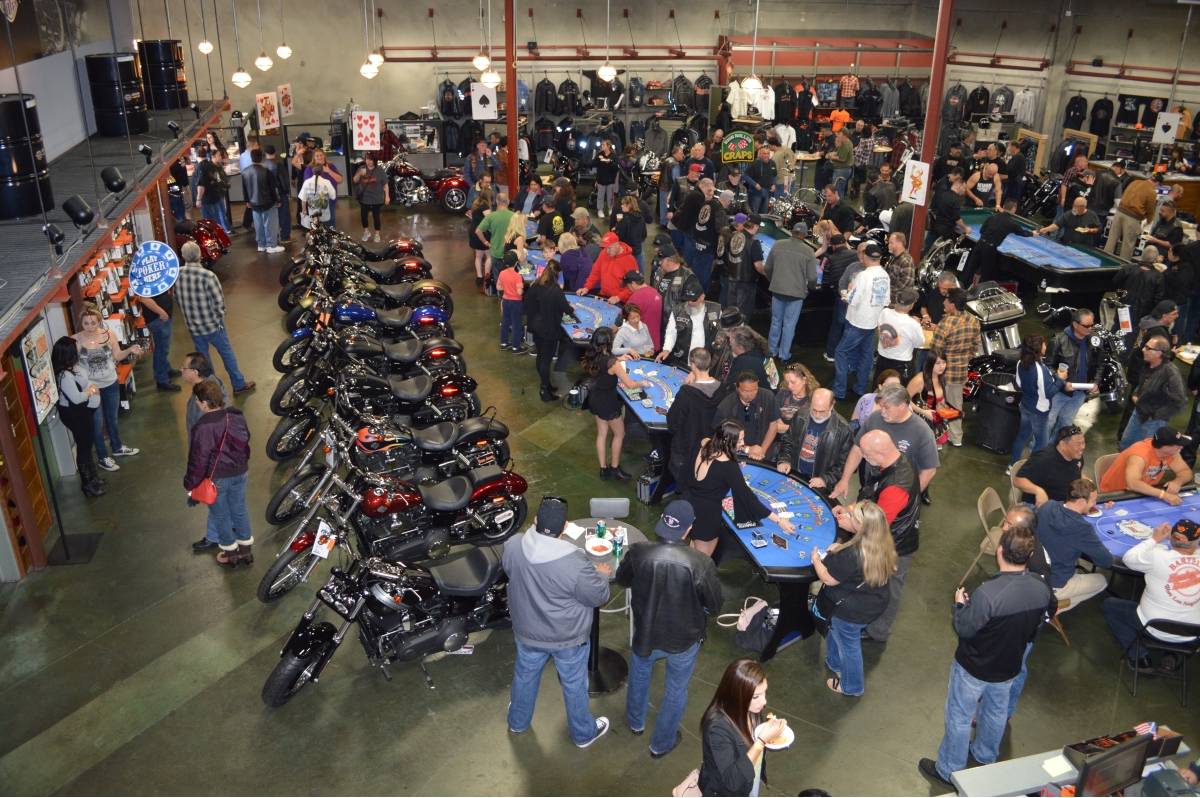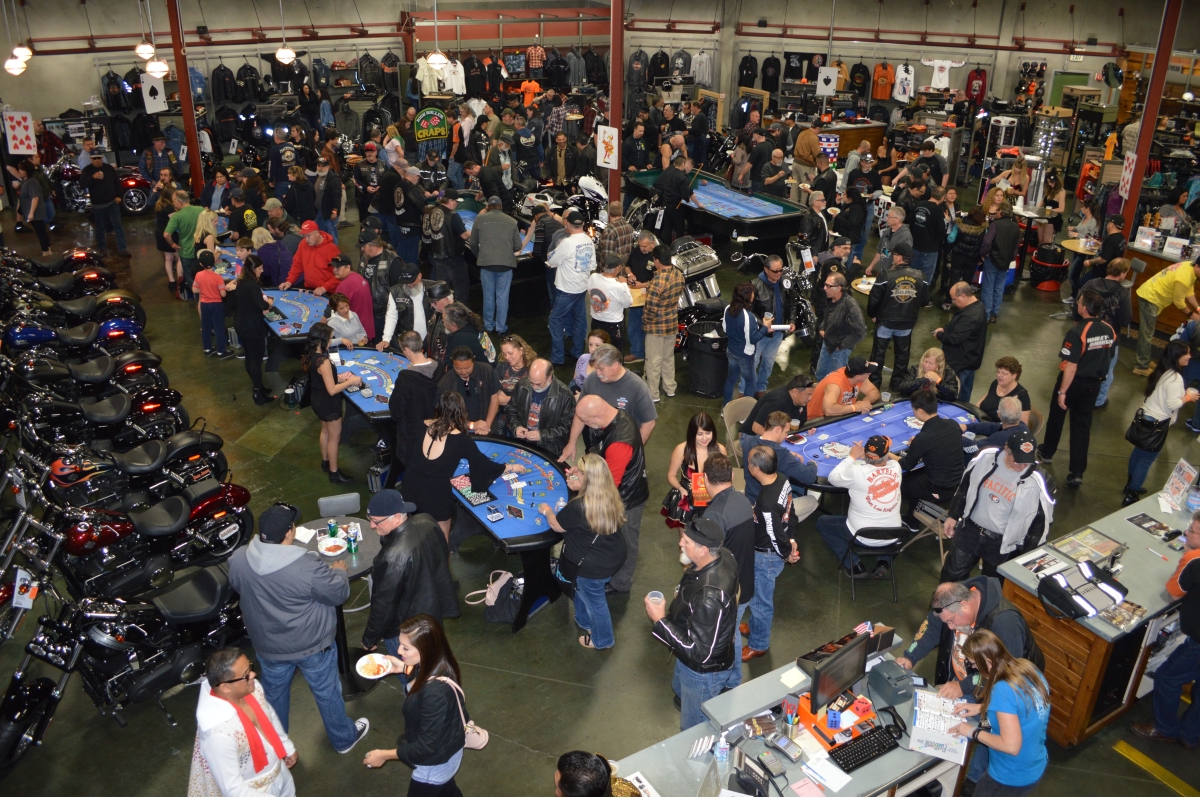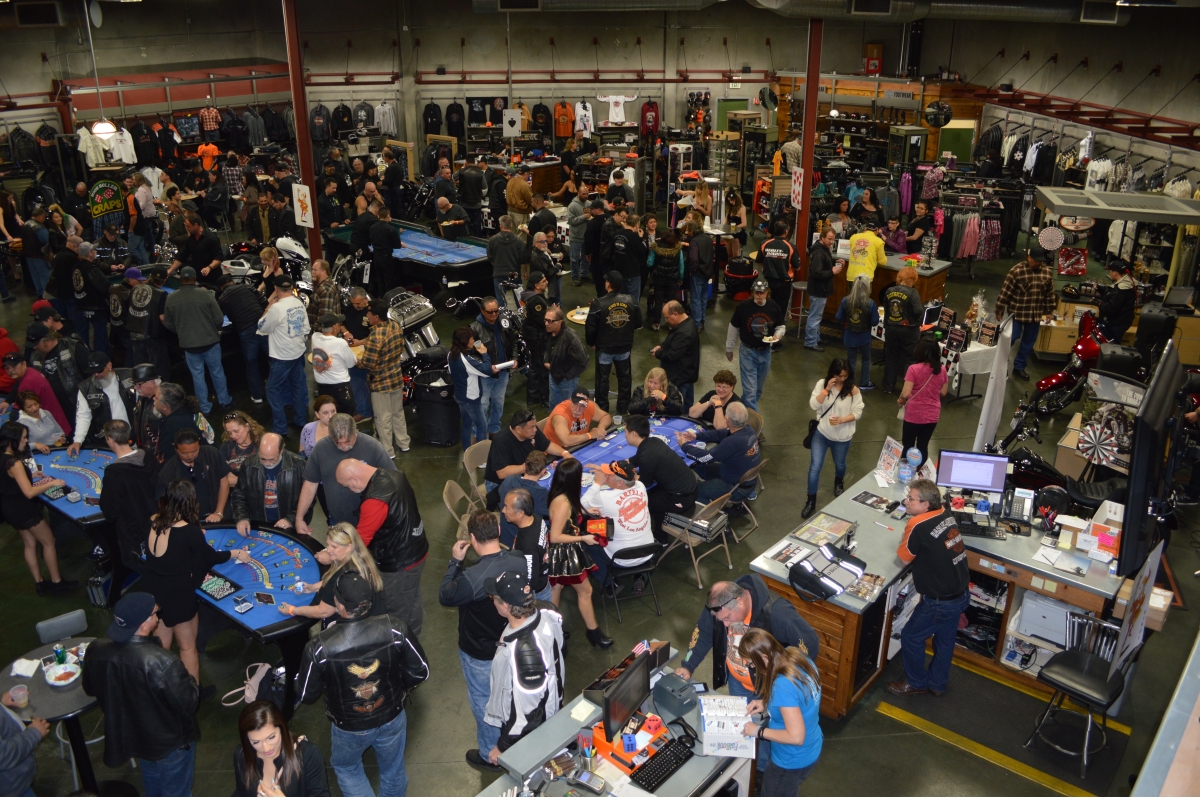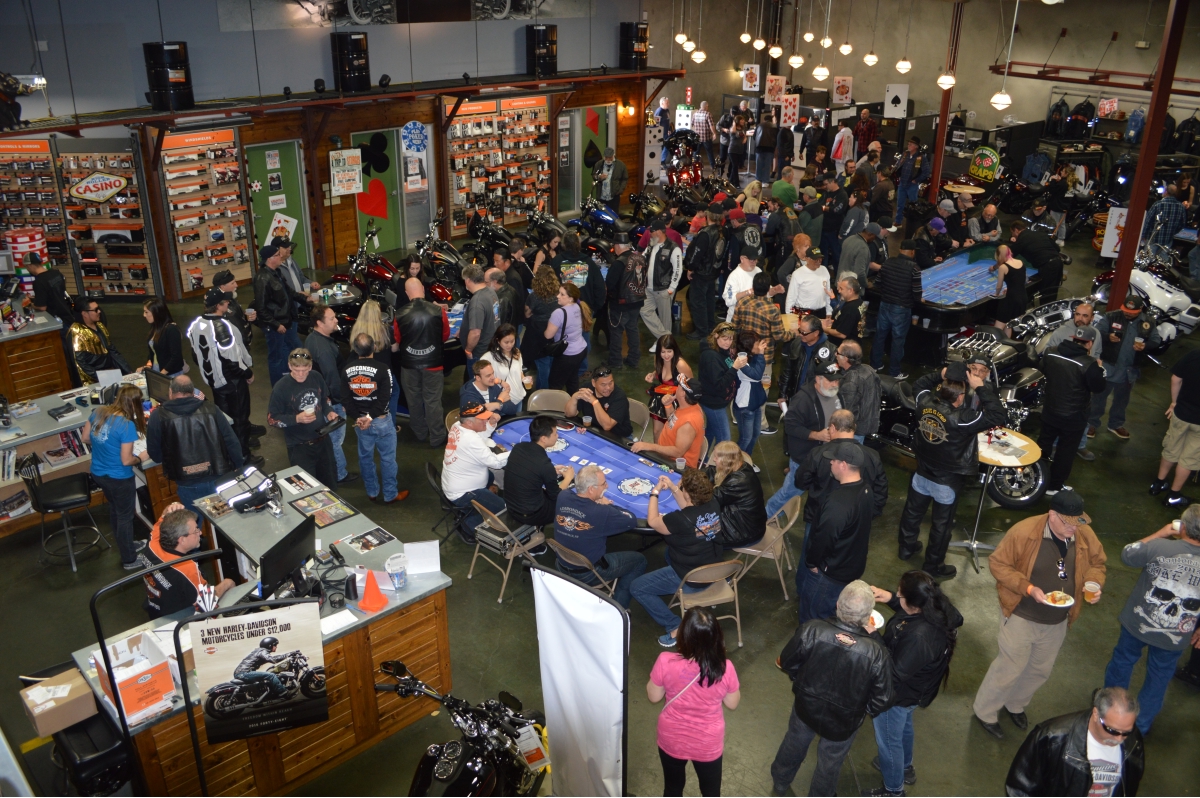 ... Elvis has *NOT* left the building...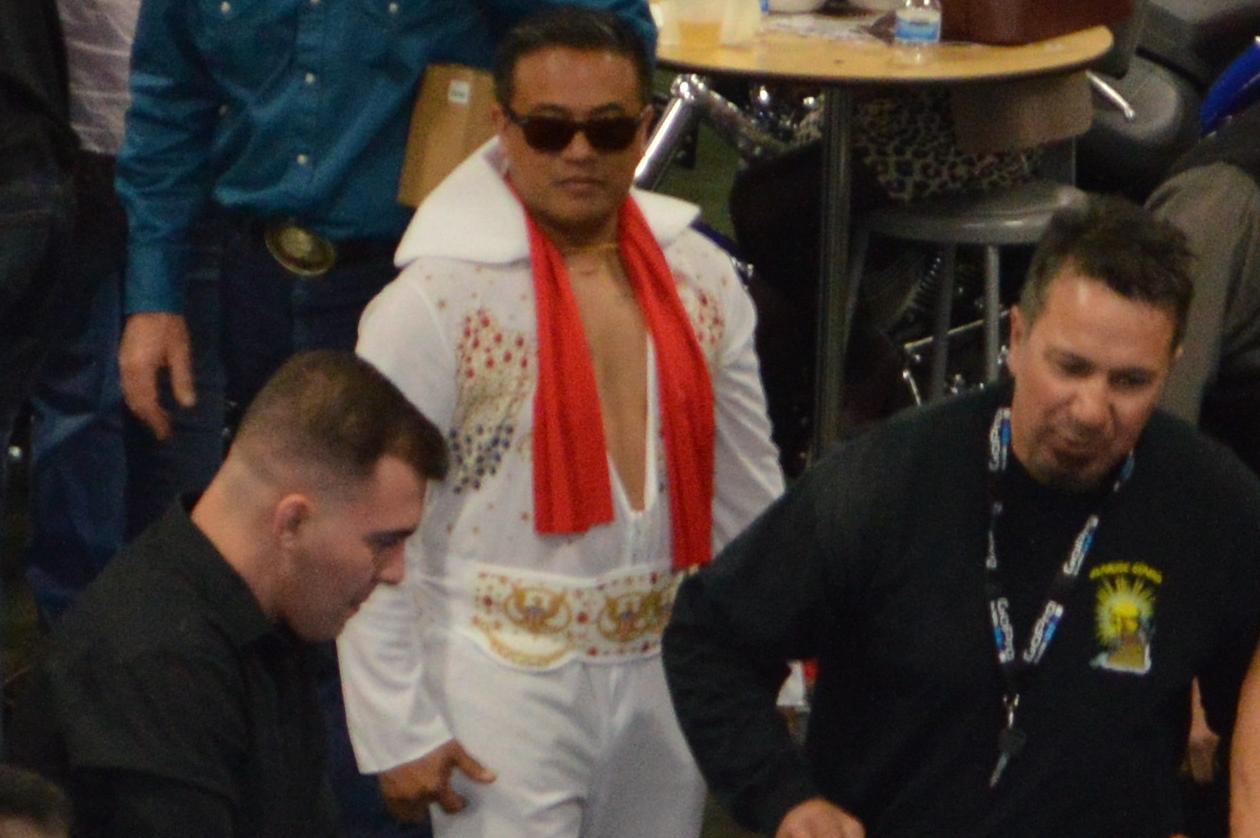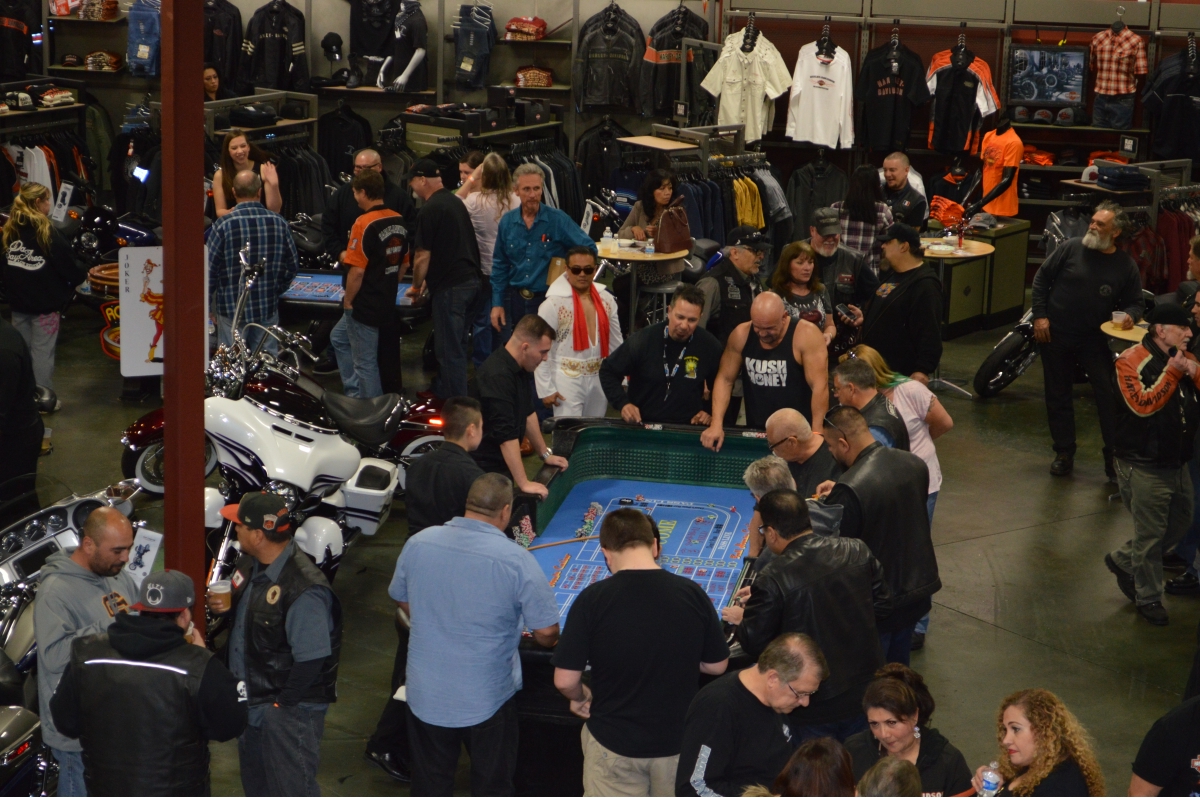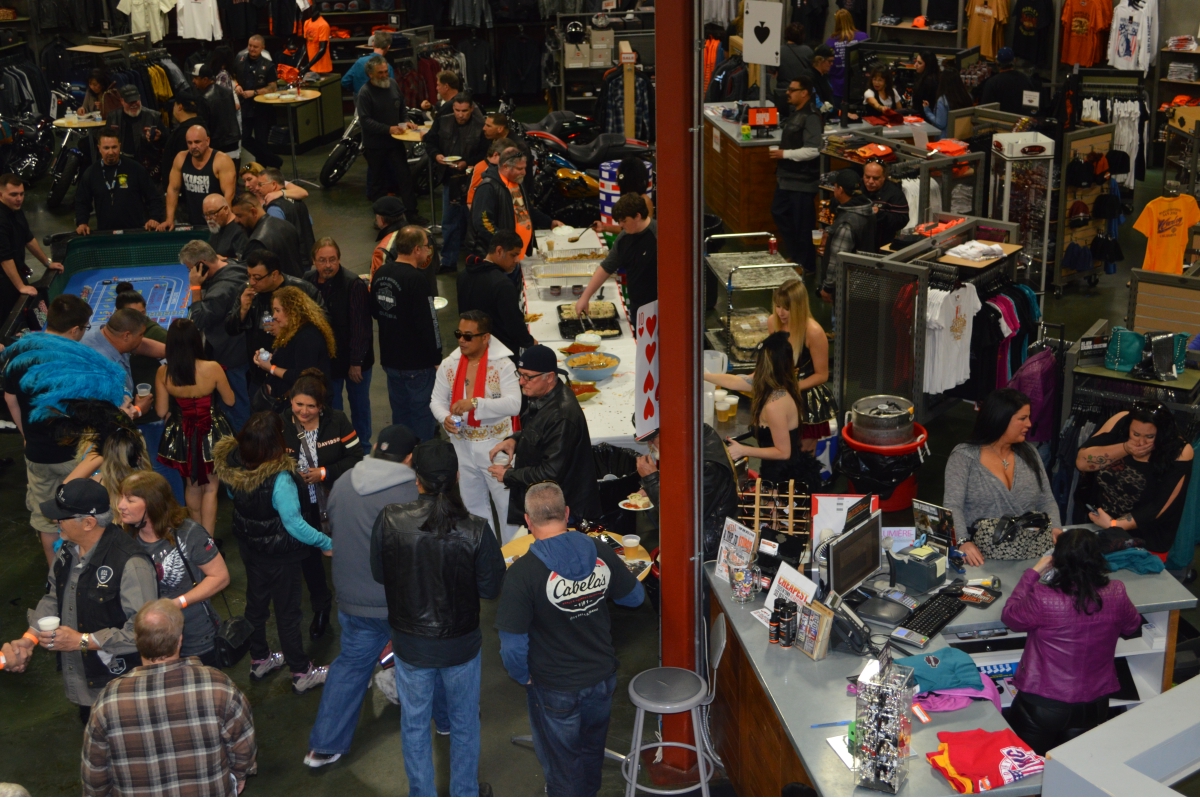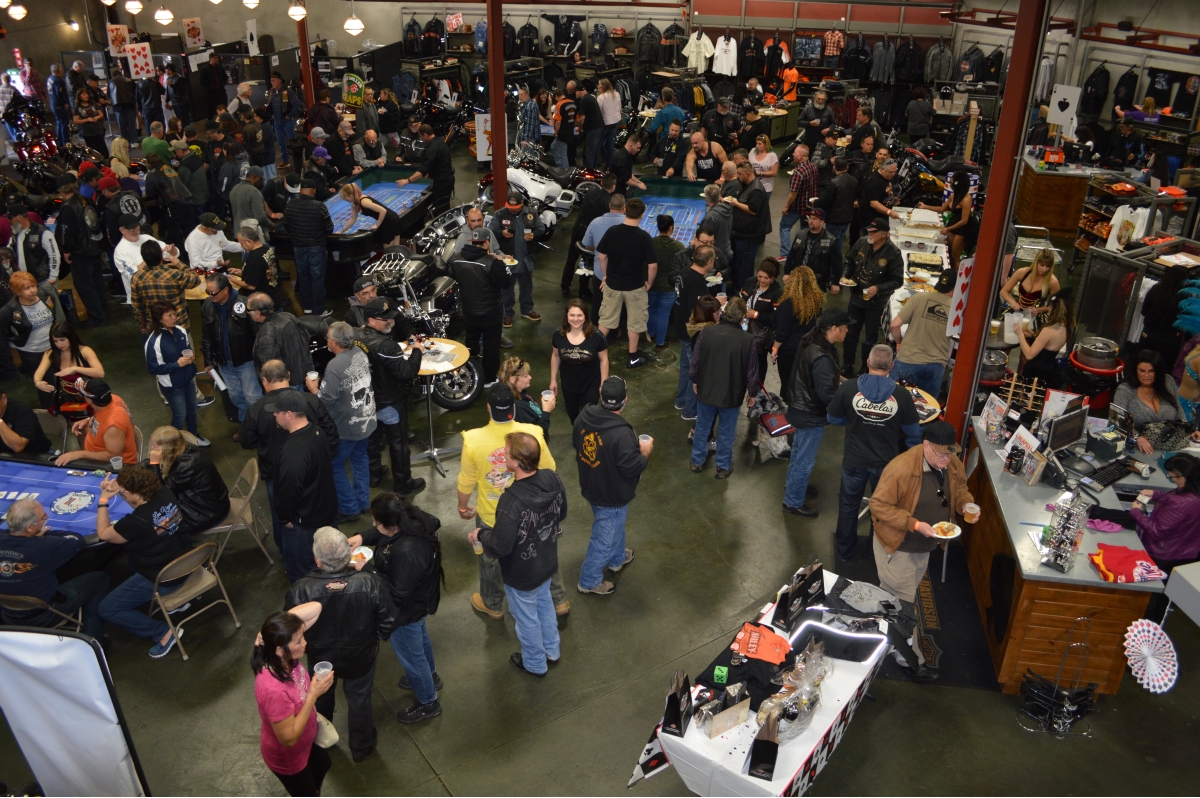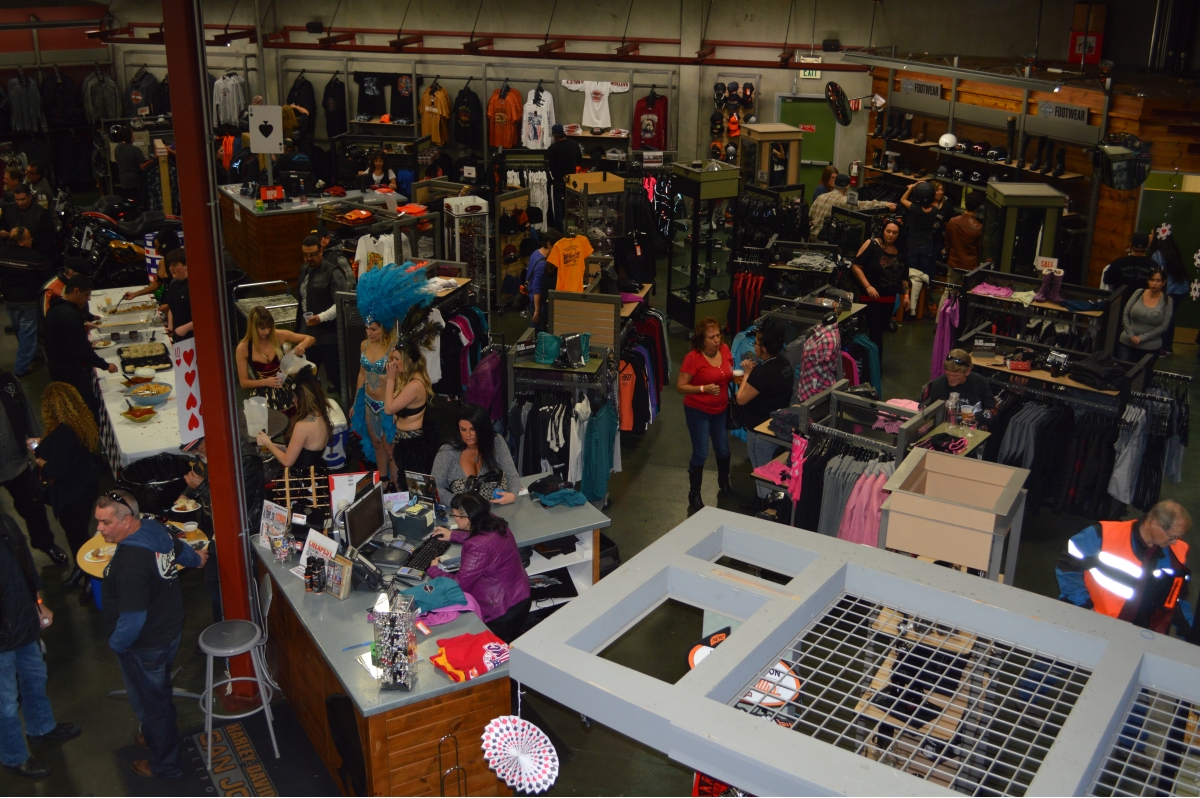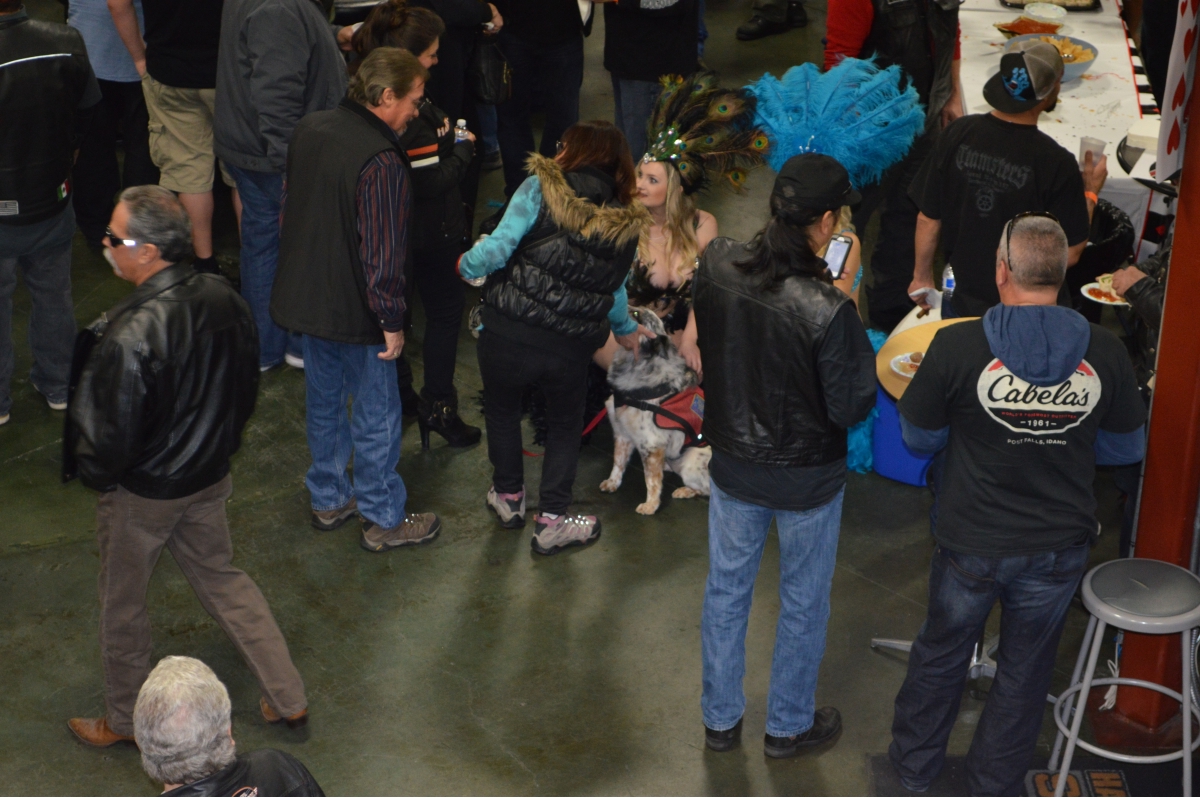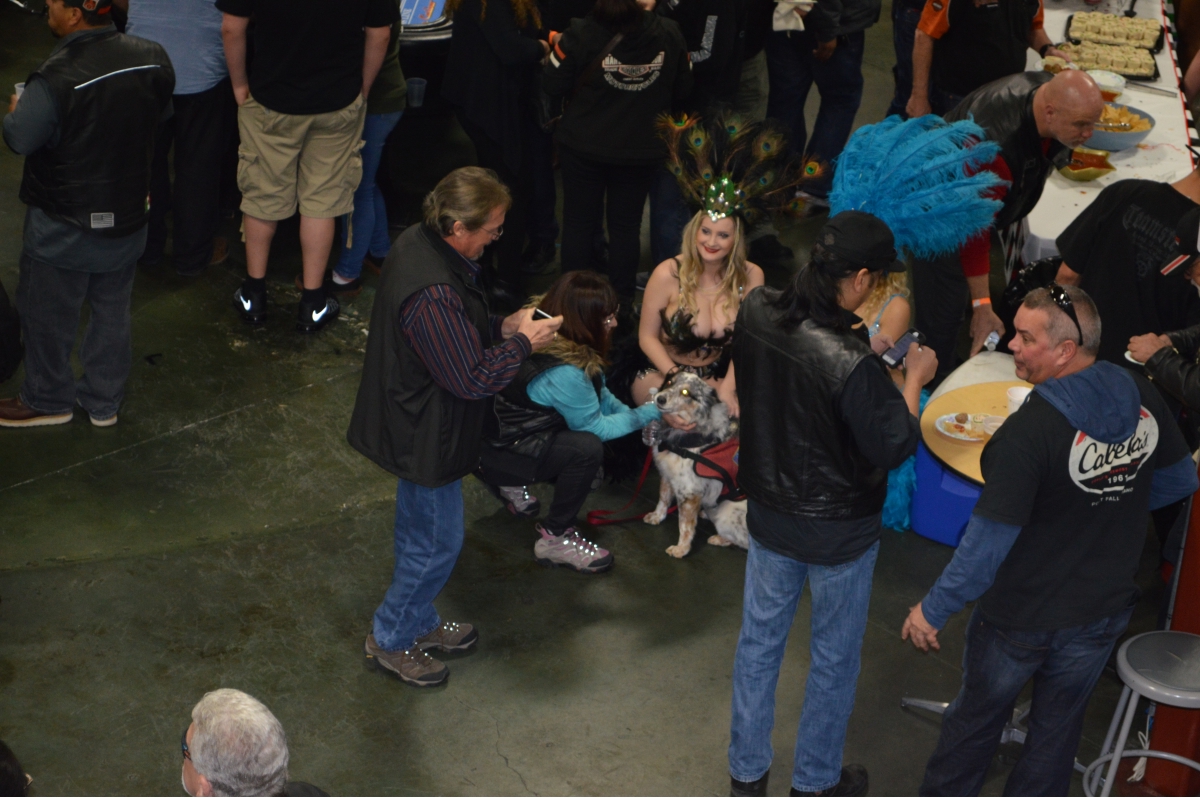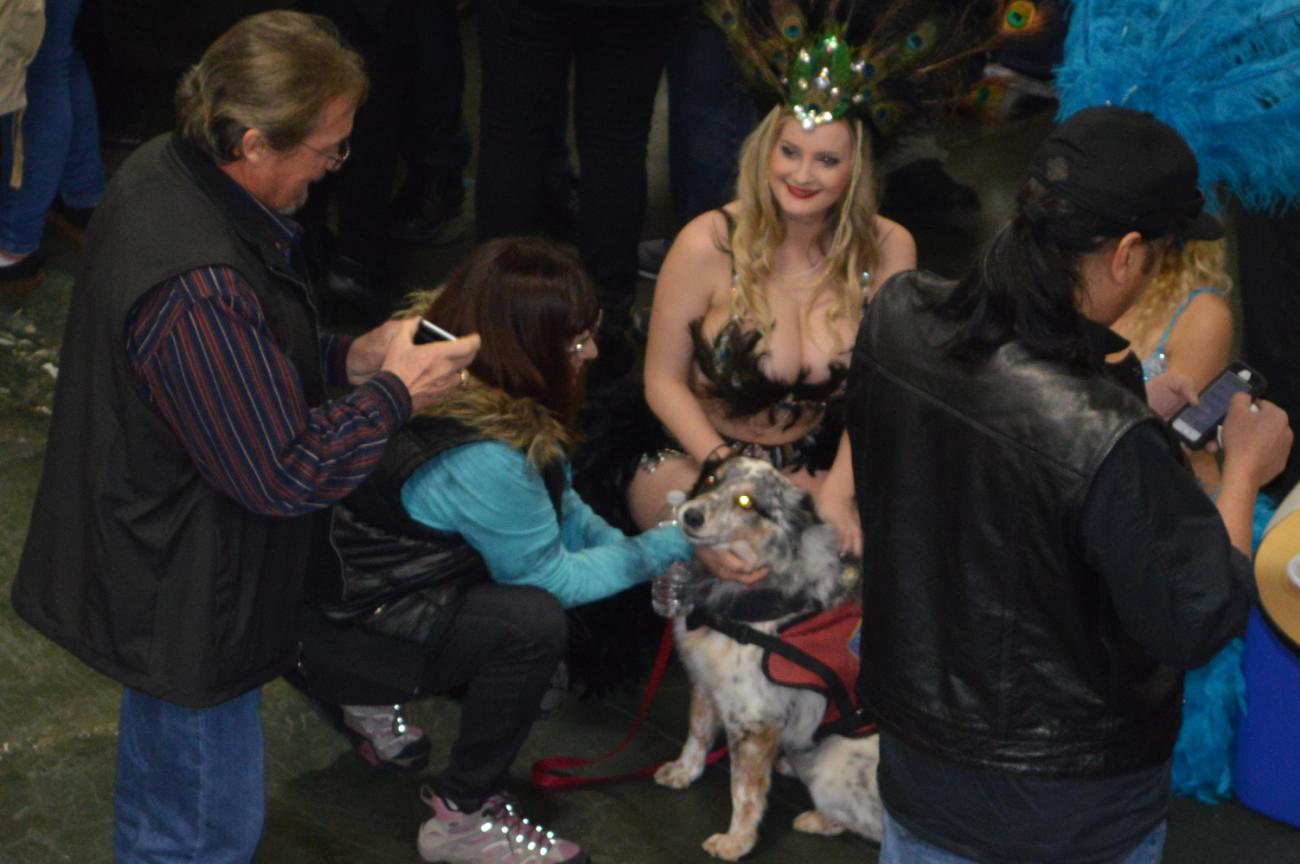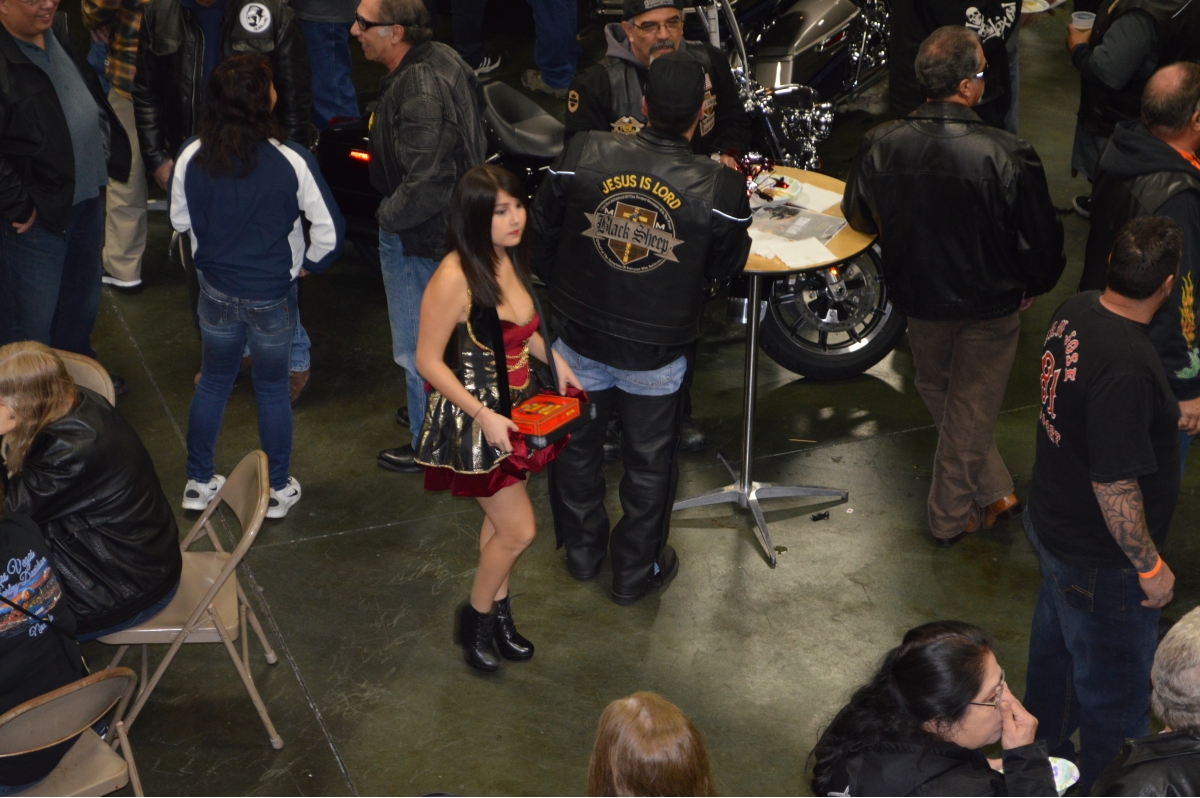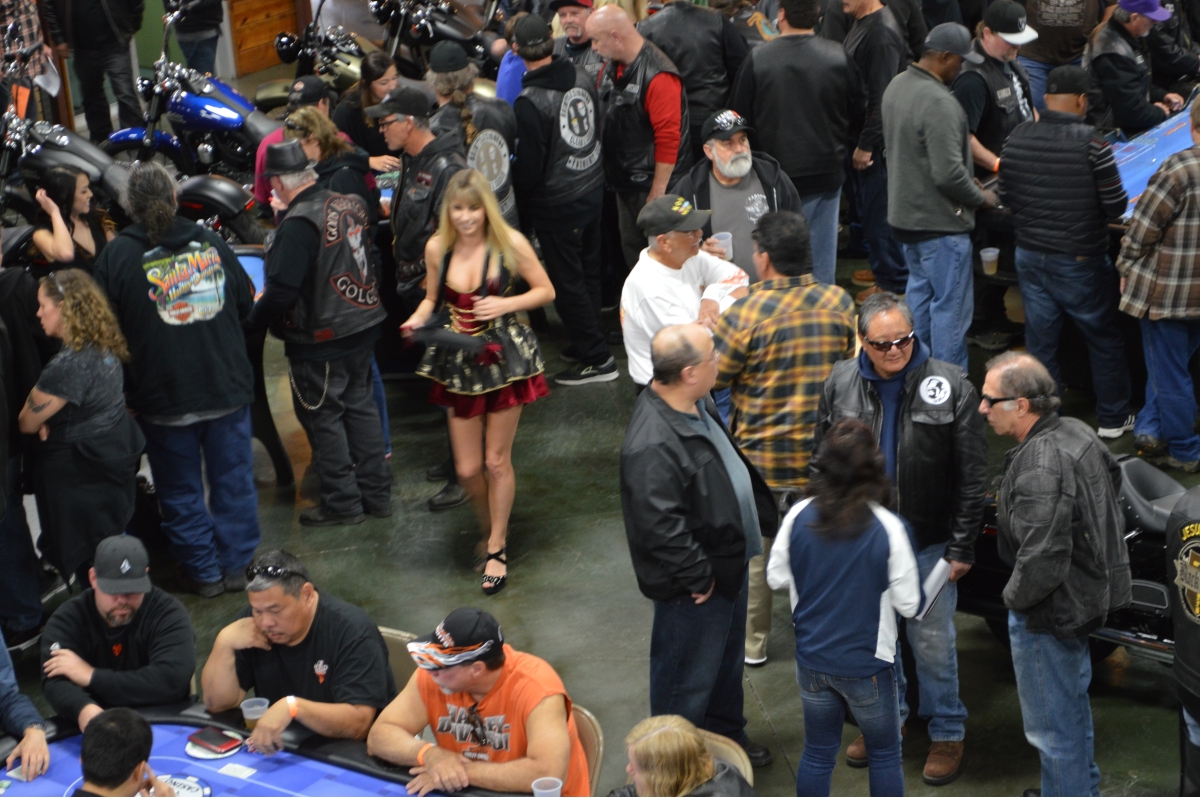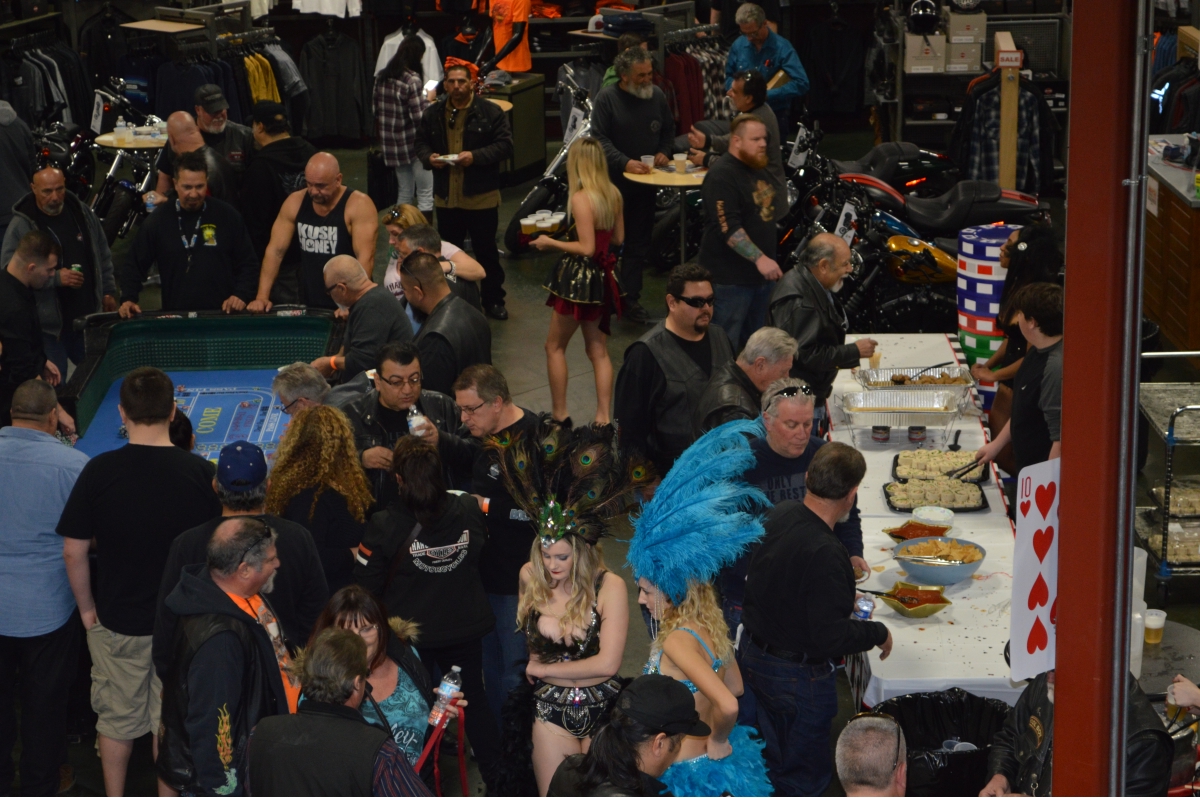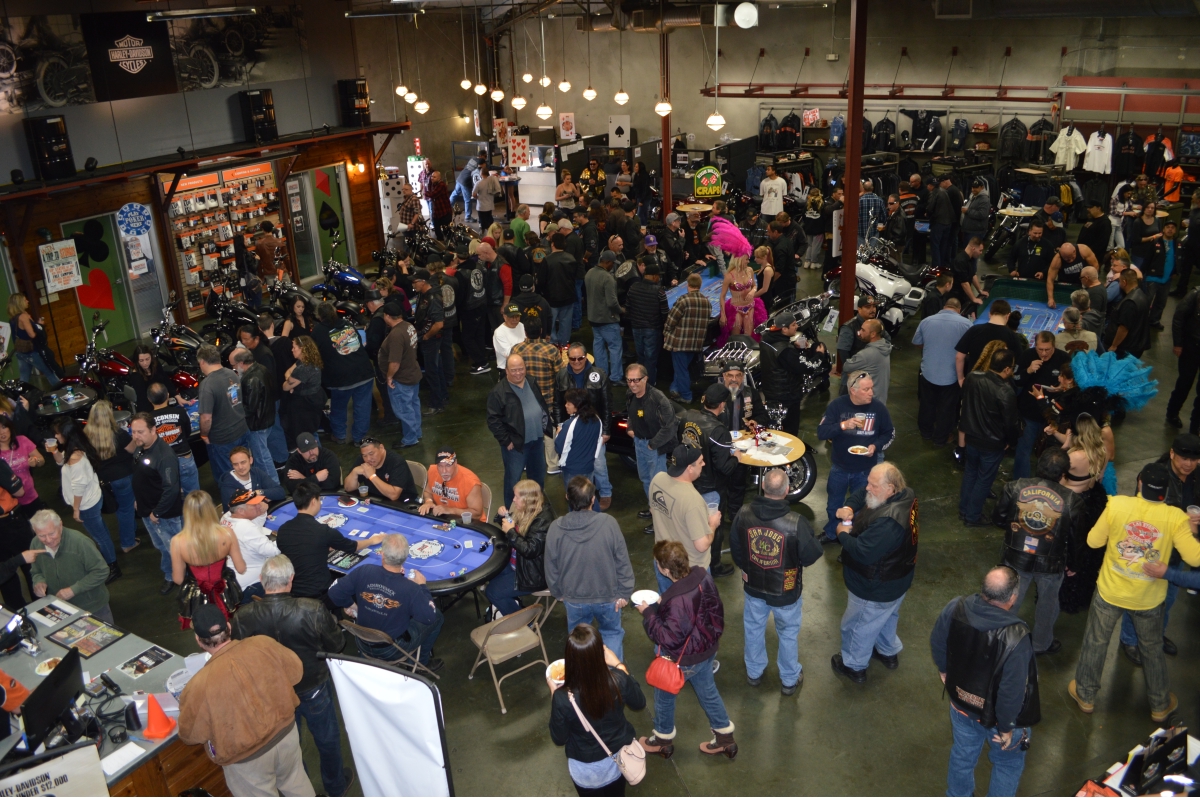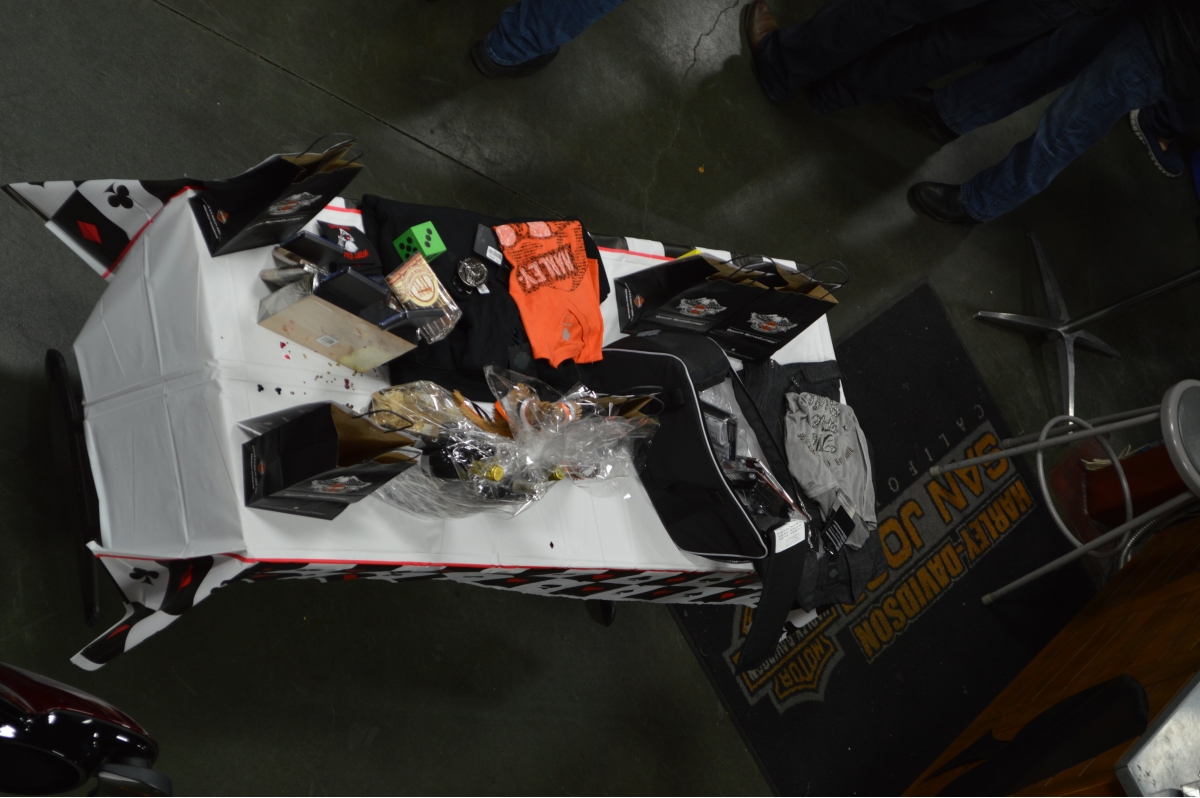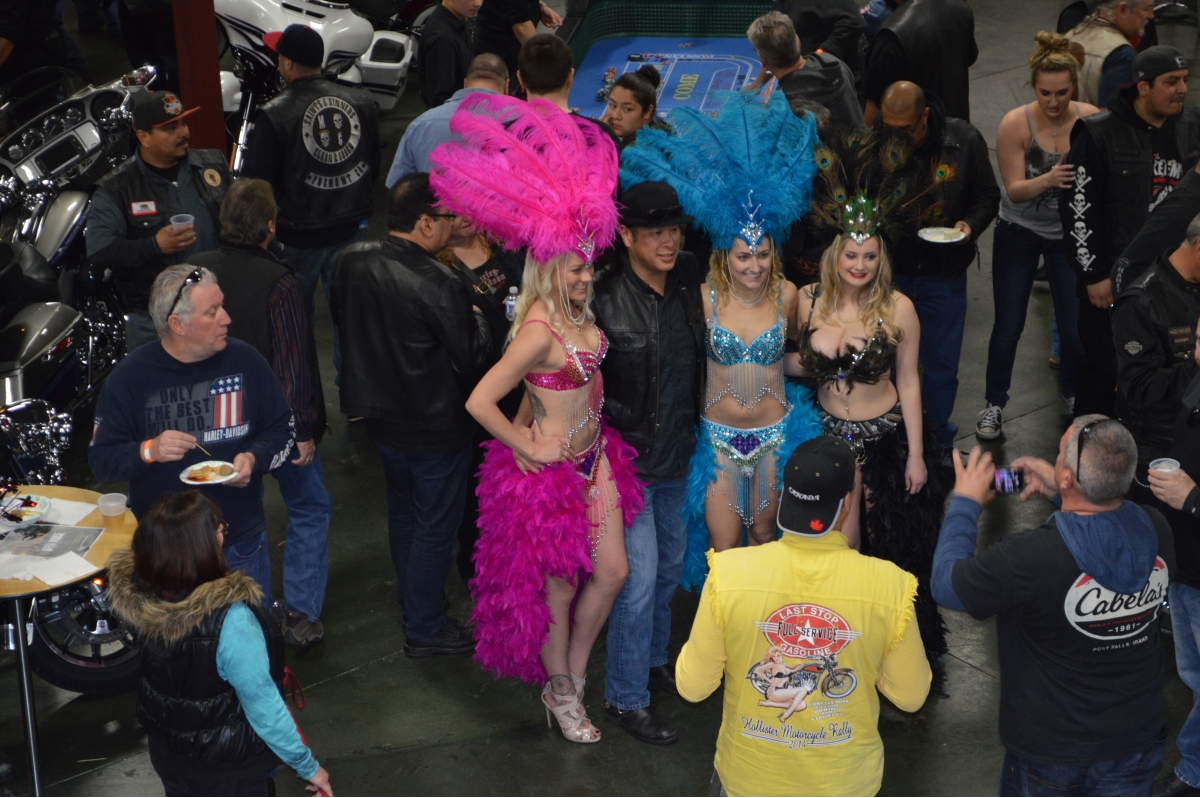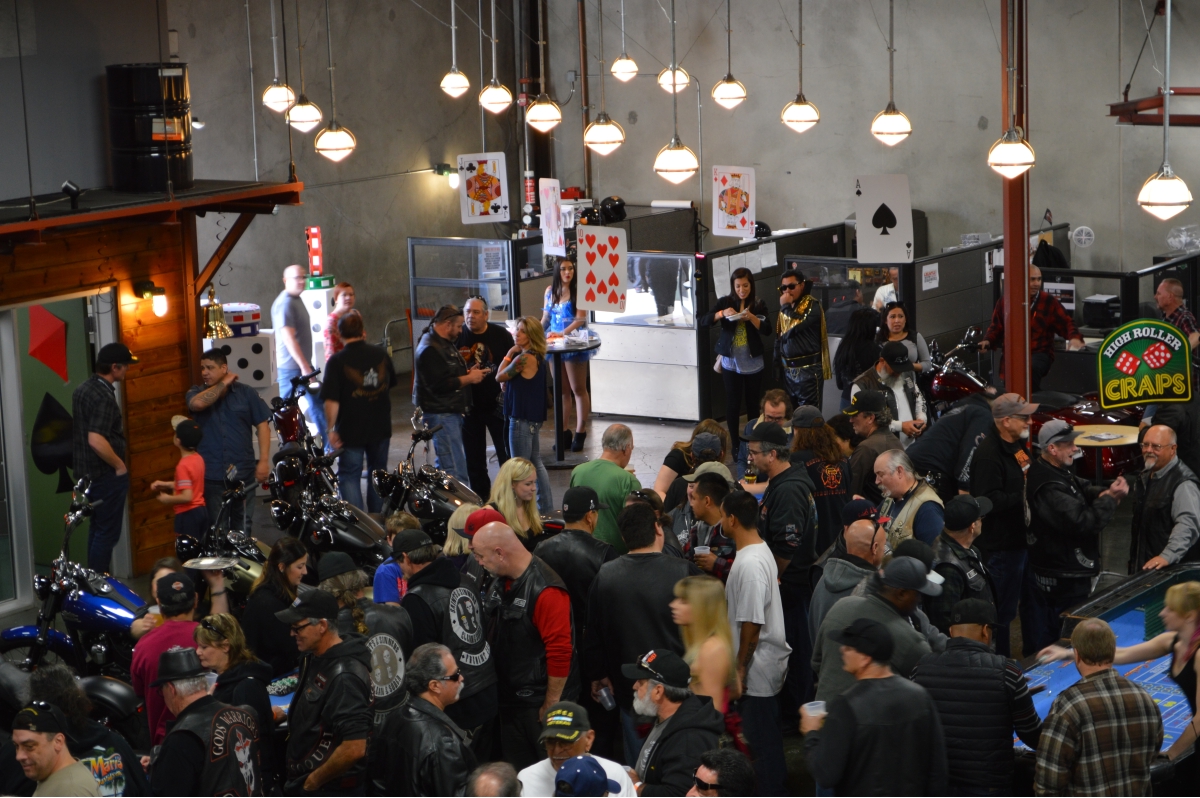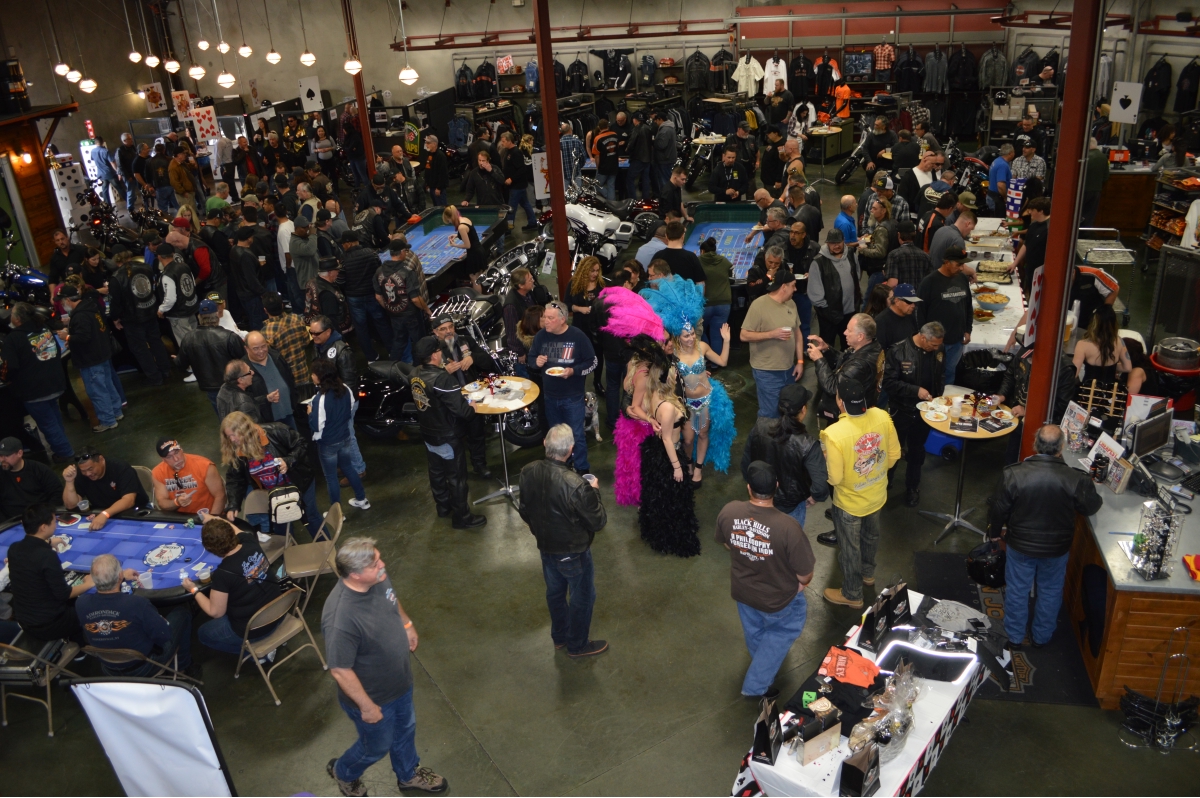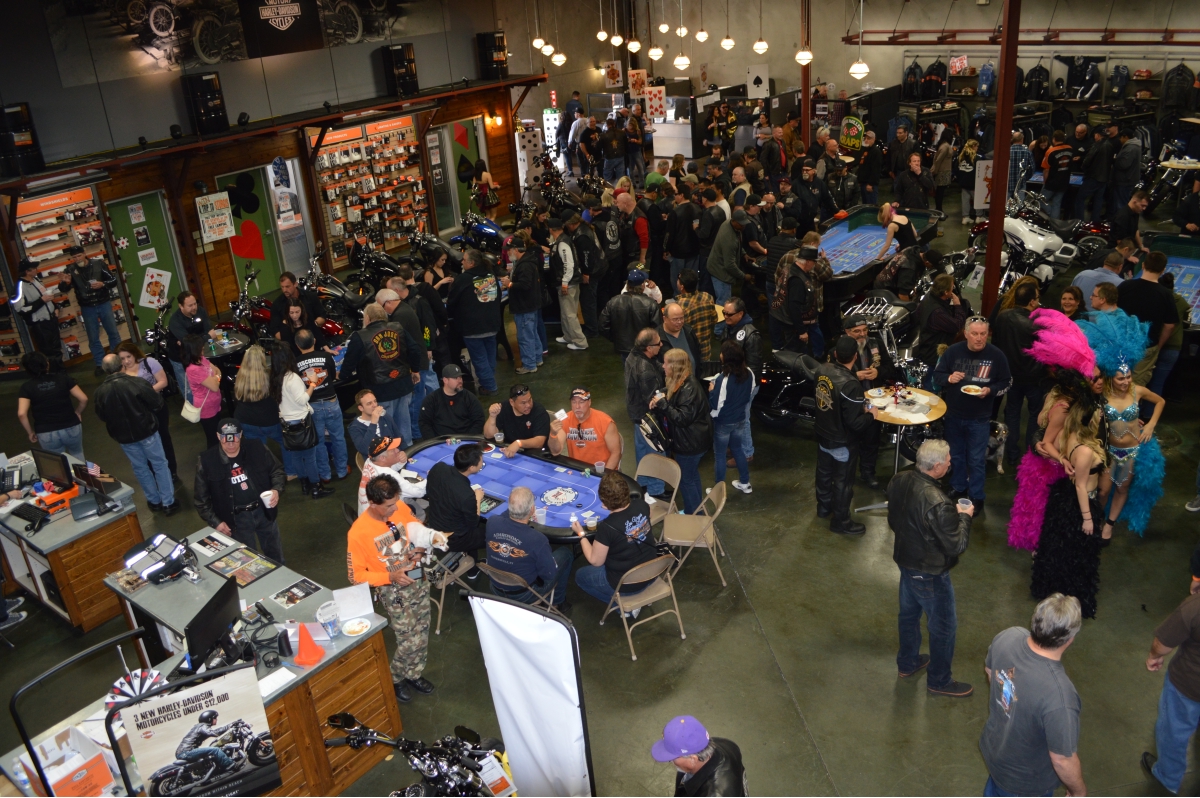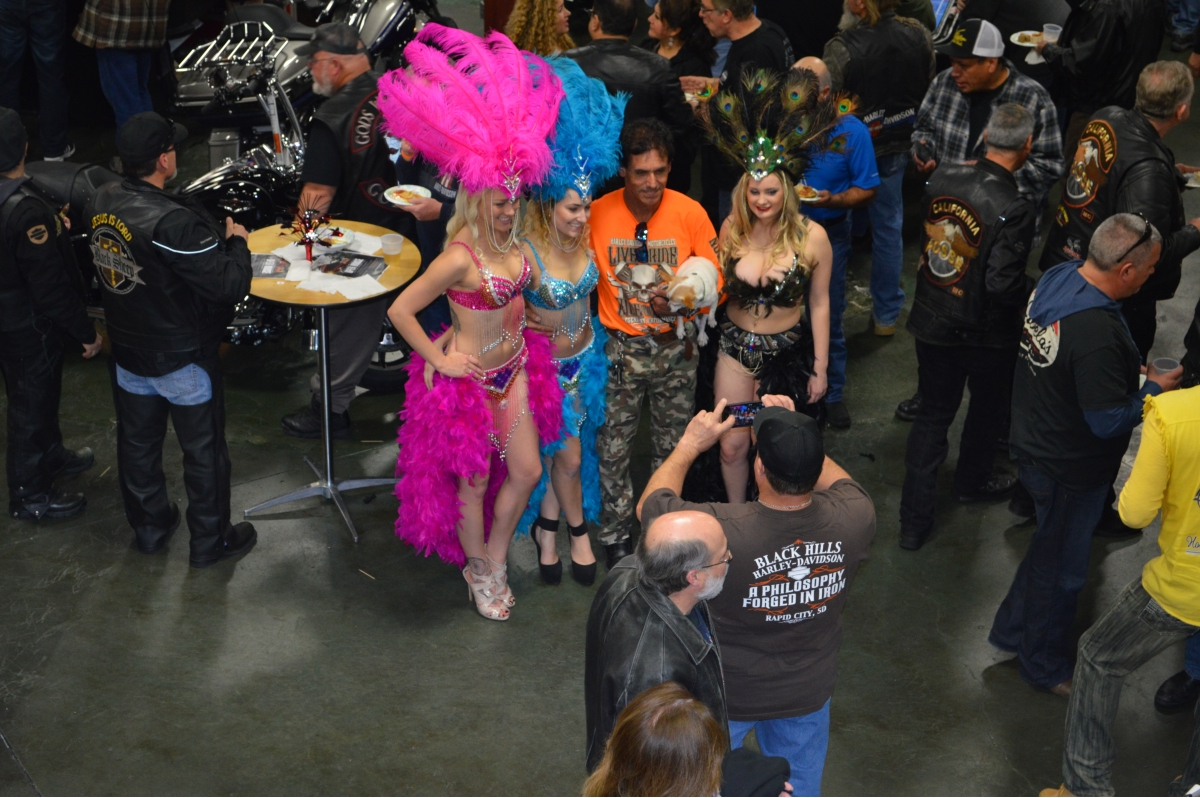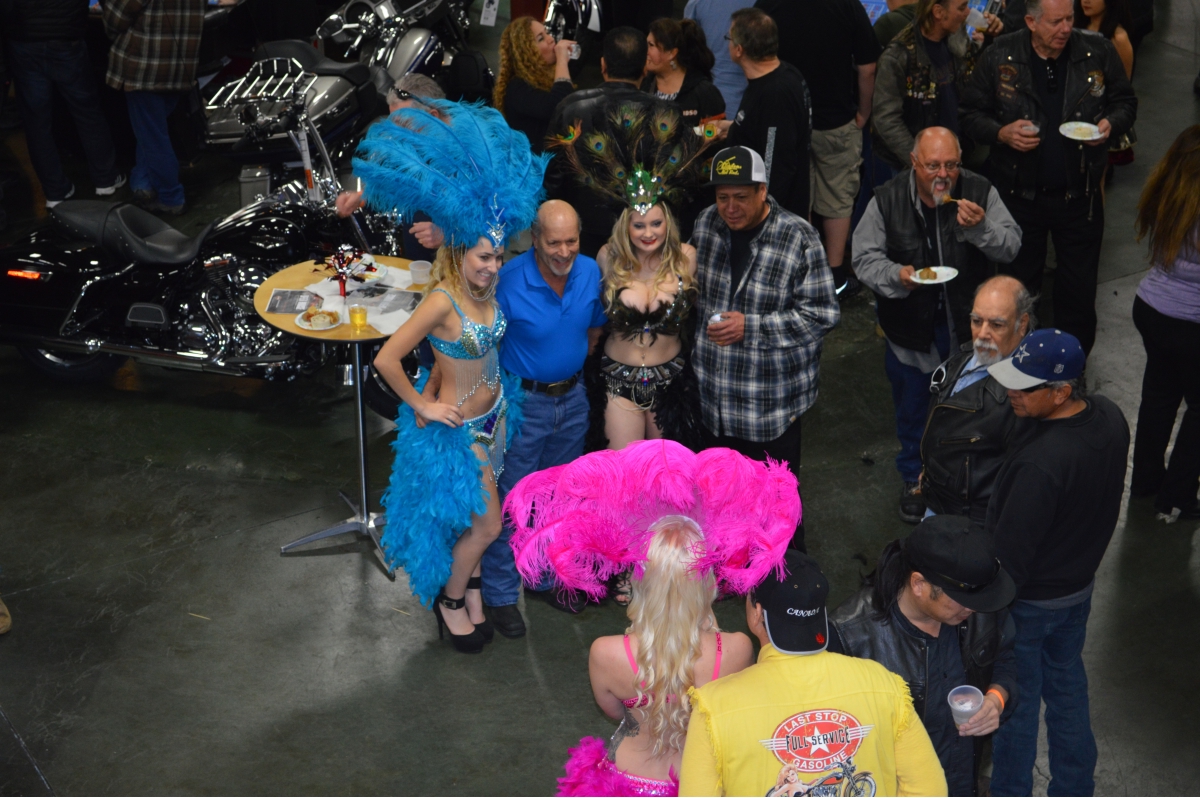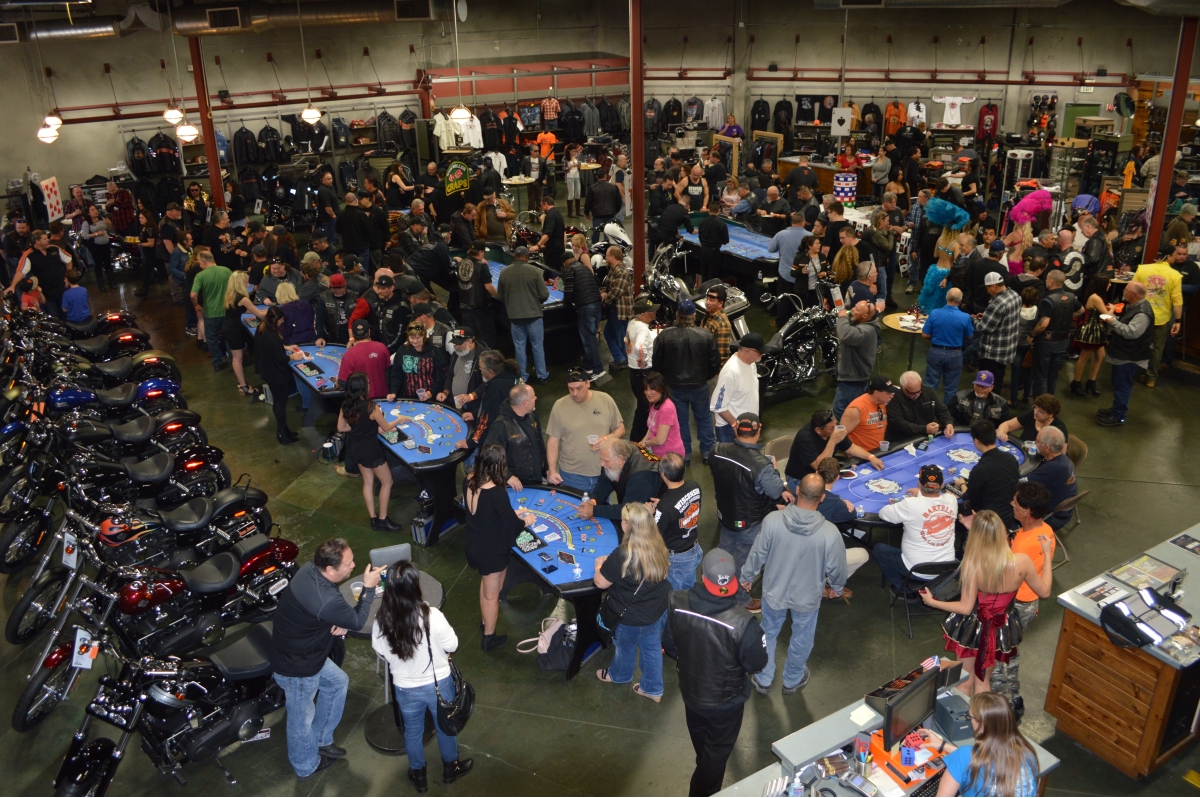 ... hello Babydoll... names were called during the event to go to the drawring table and pick a prize...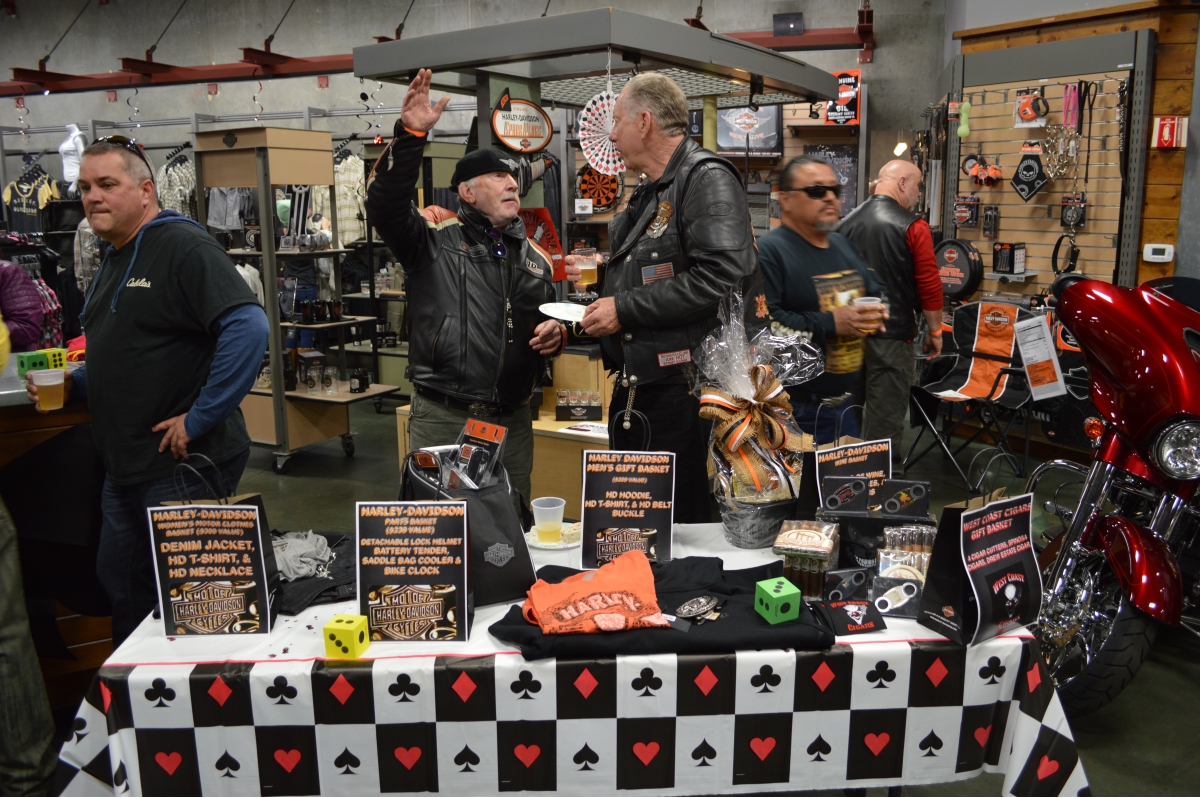 ... a few photos by Babydoll... ...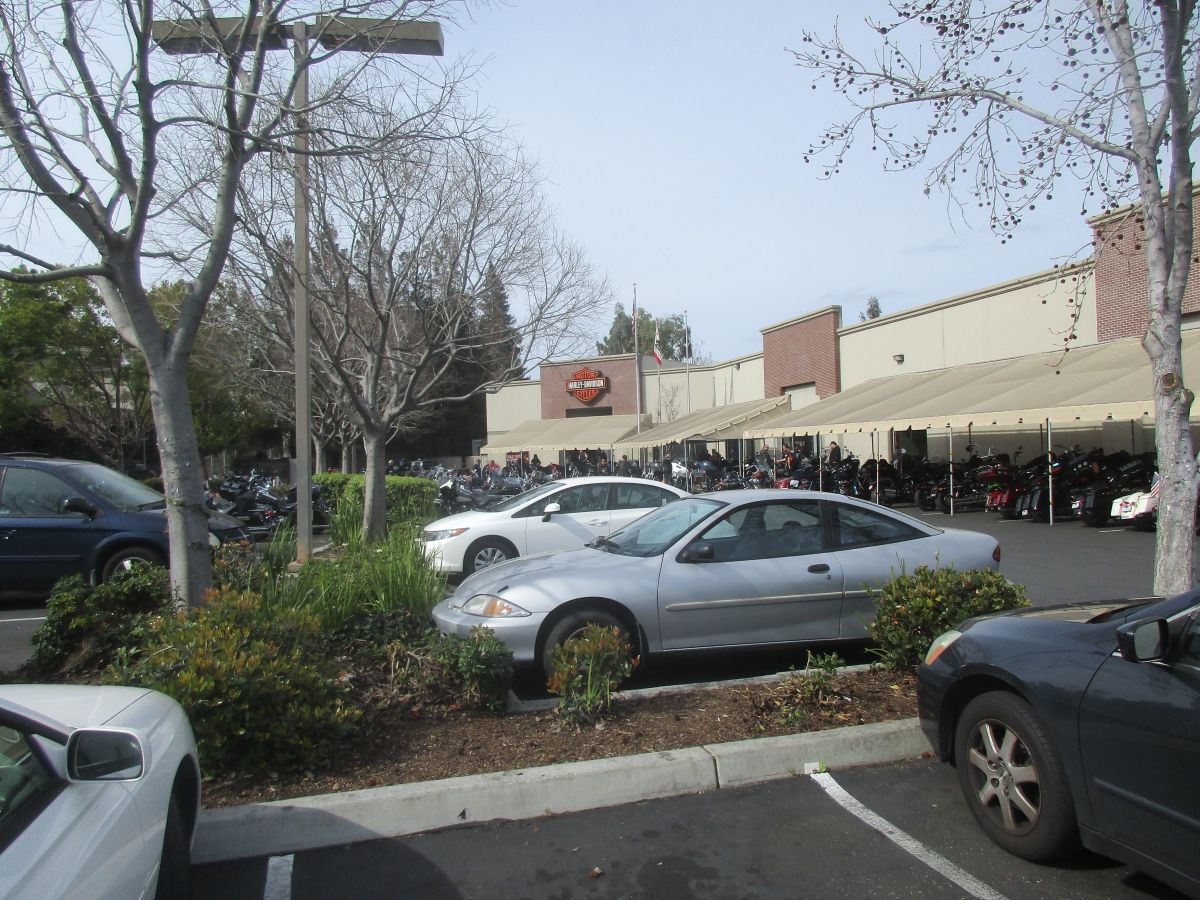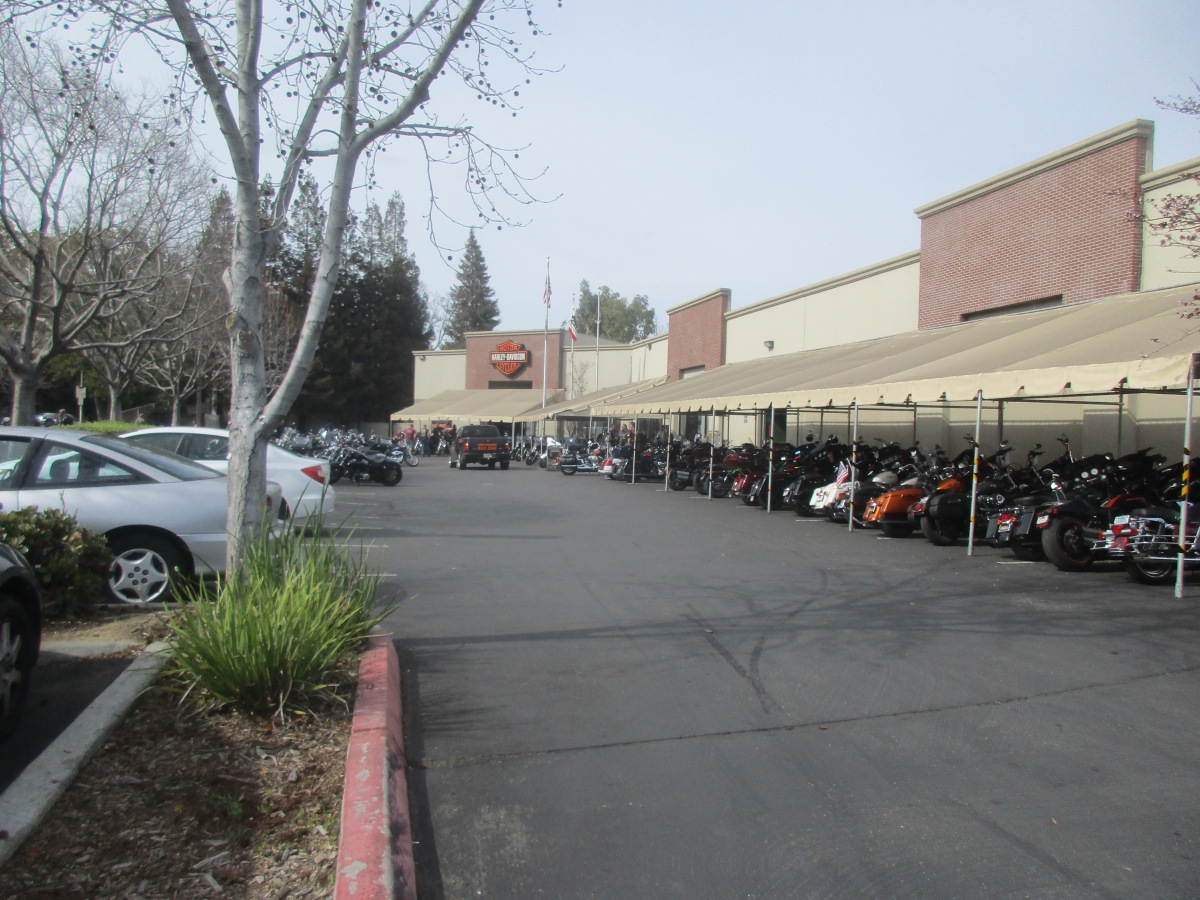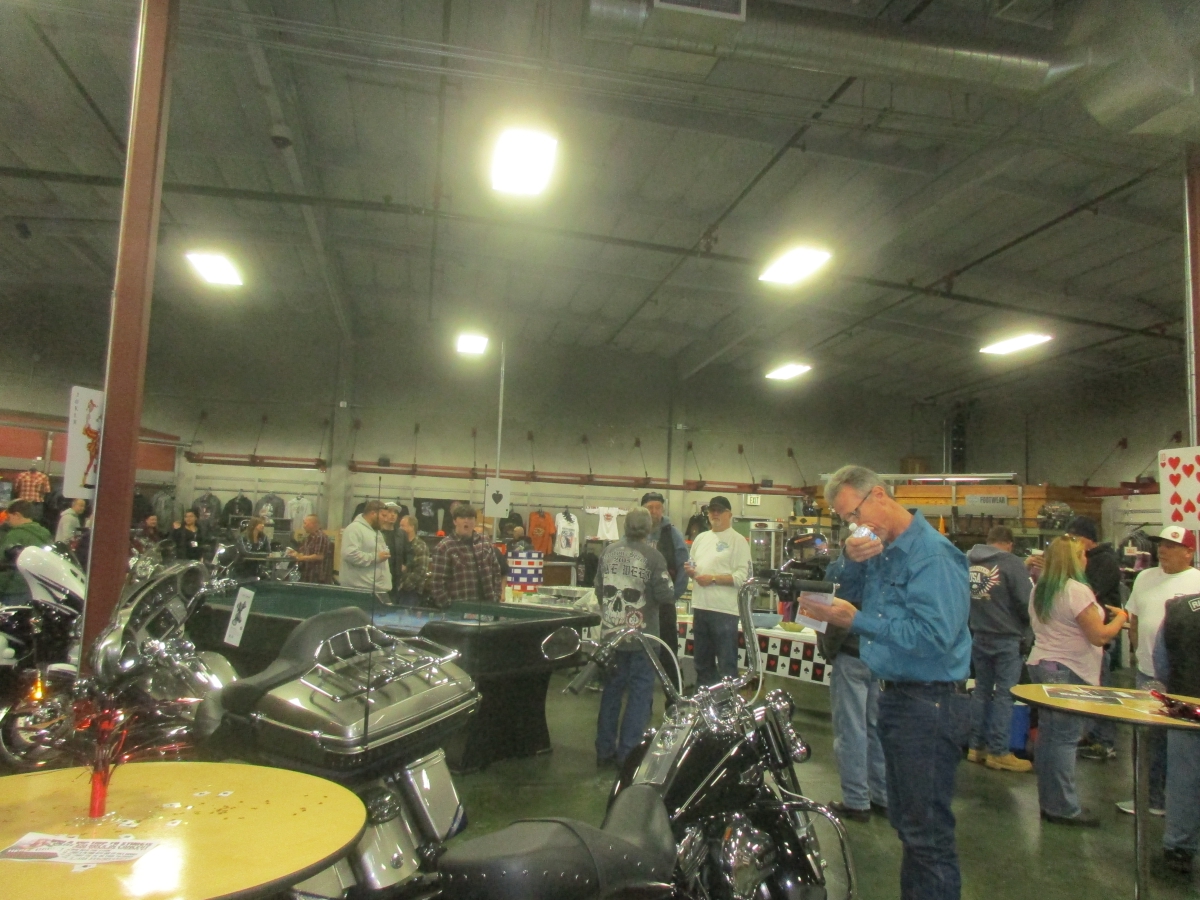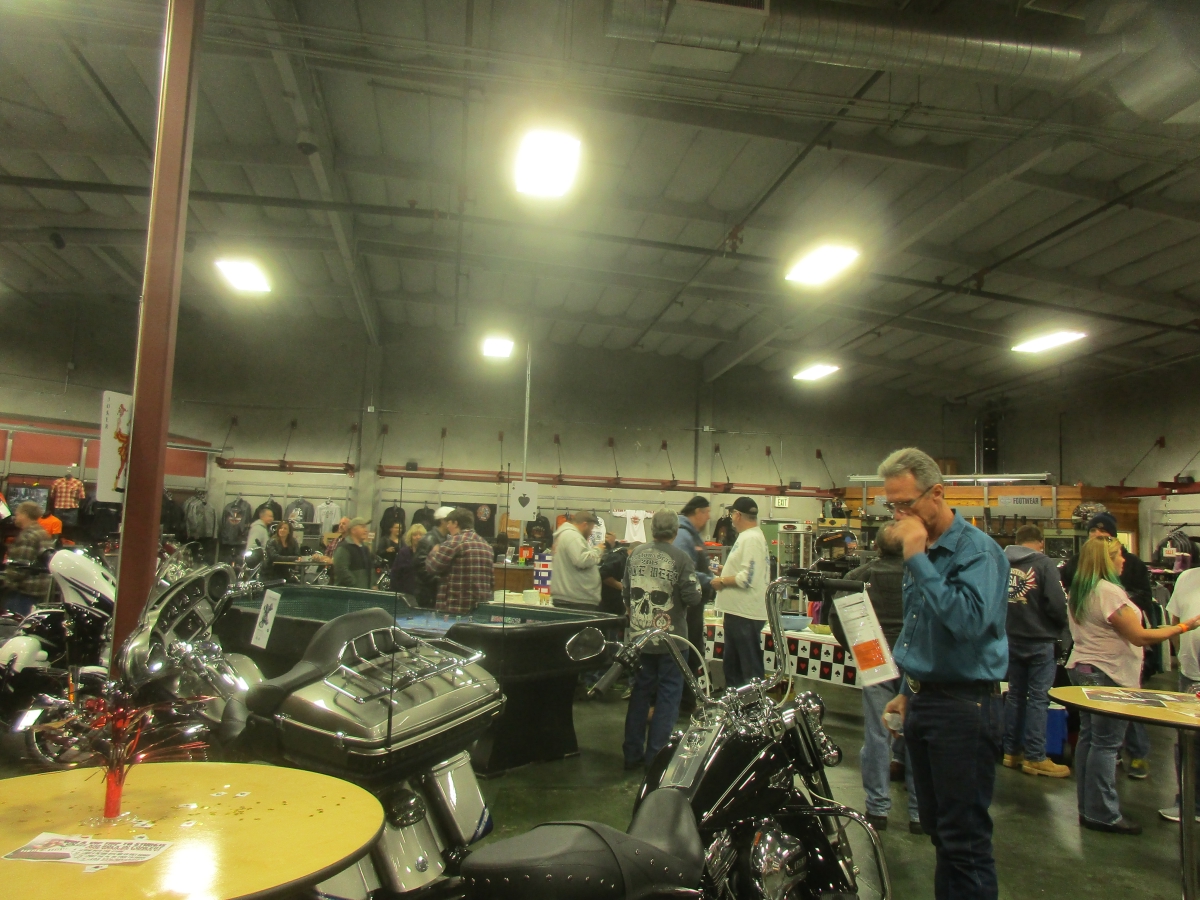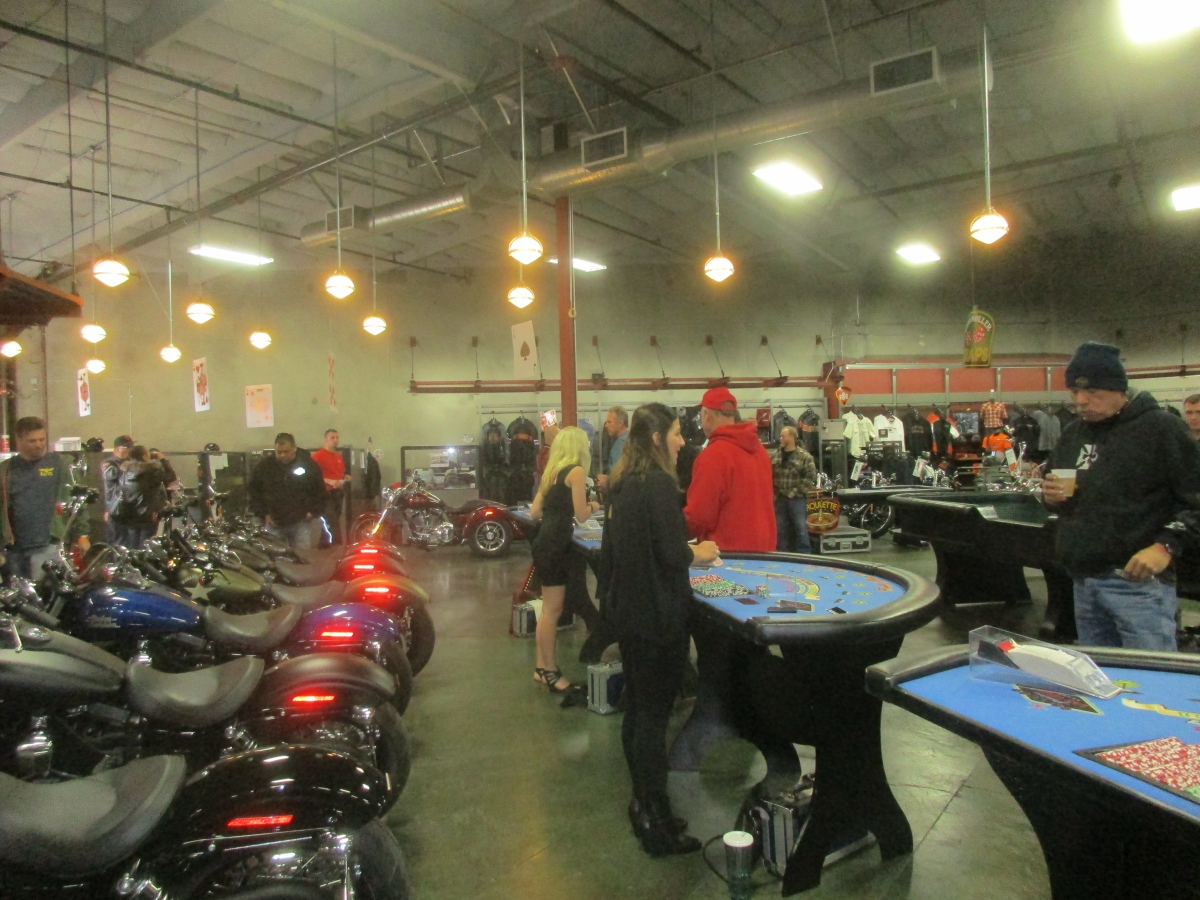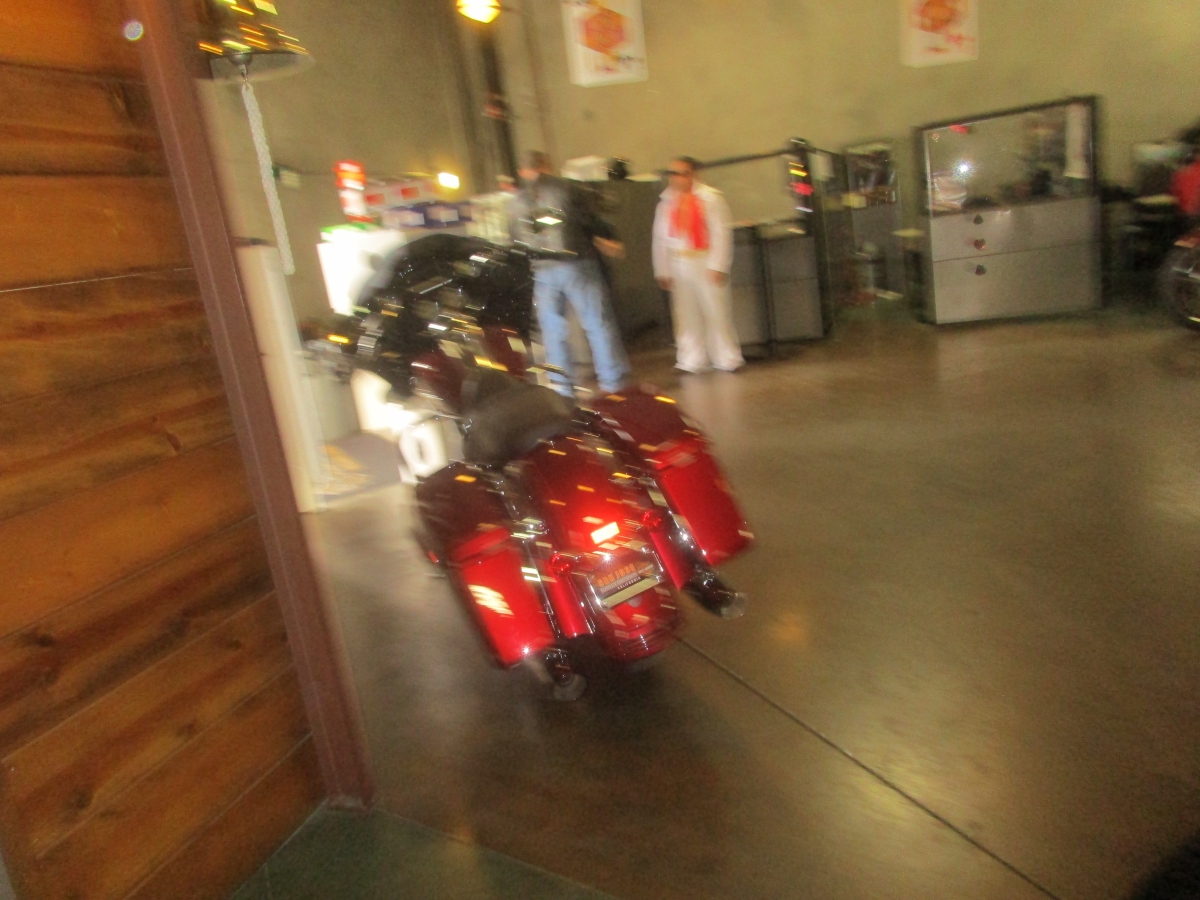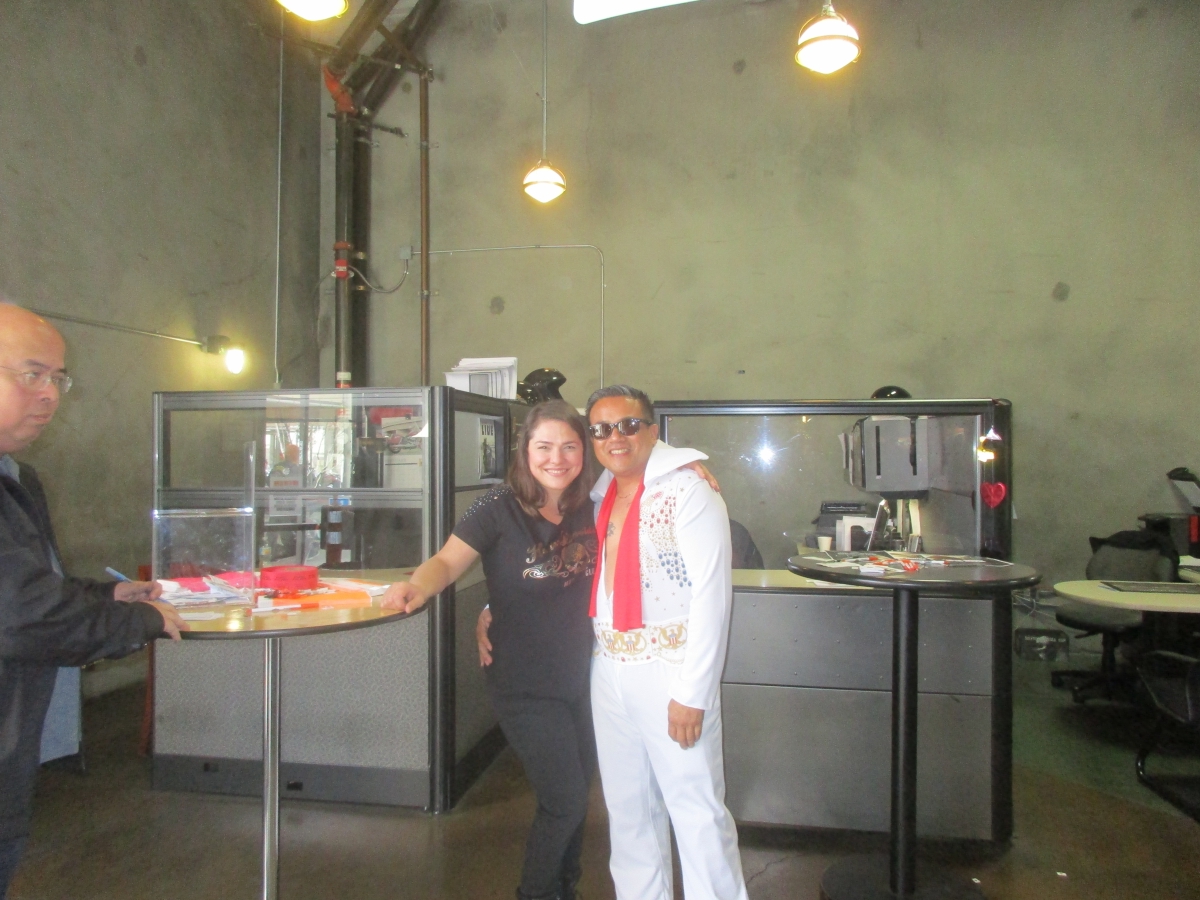 ... Theresa & Elvis "Edward" Presley...
... Babydoll & Elvis "Edward" Presley...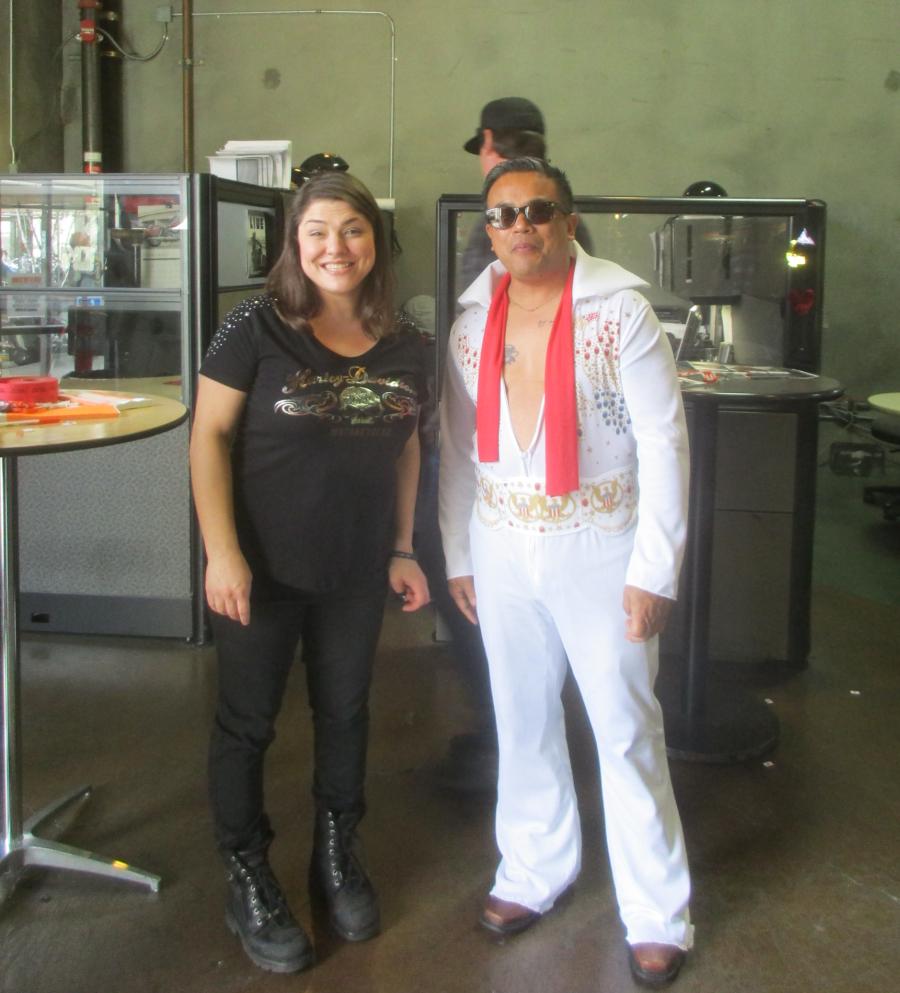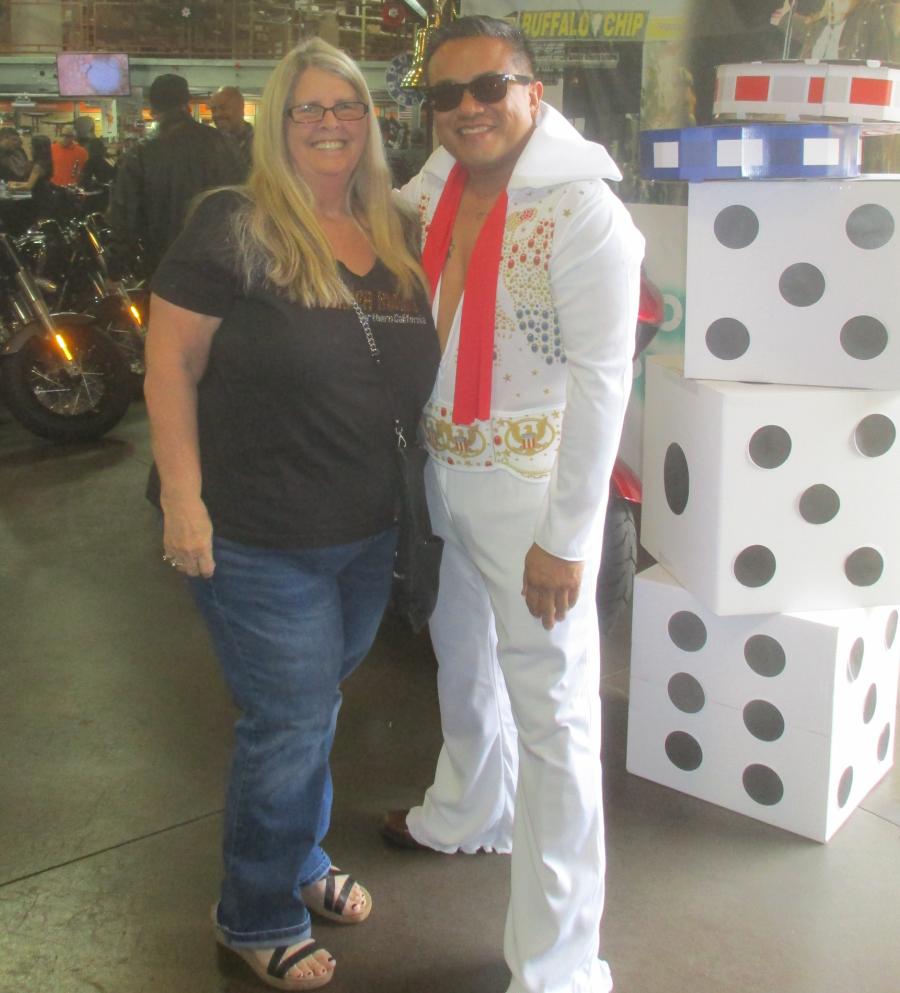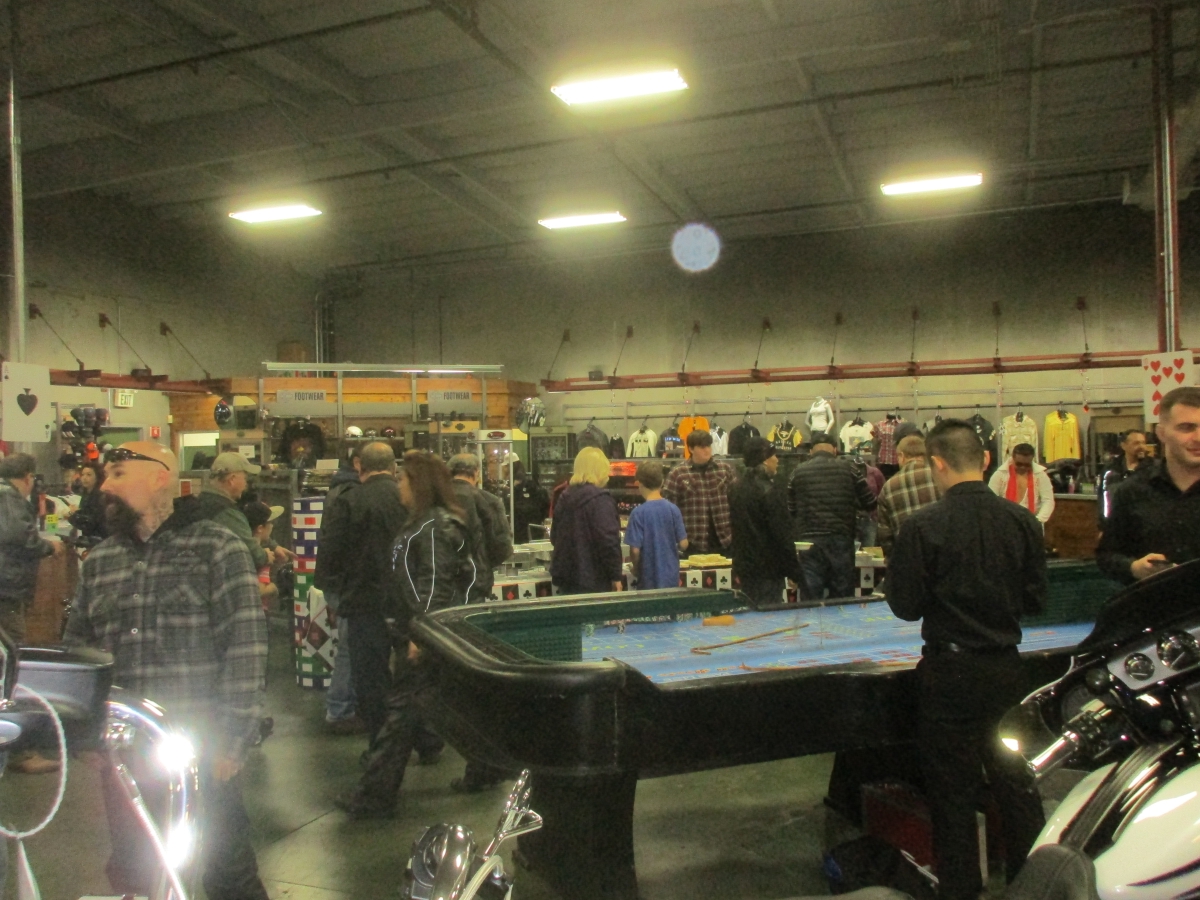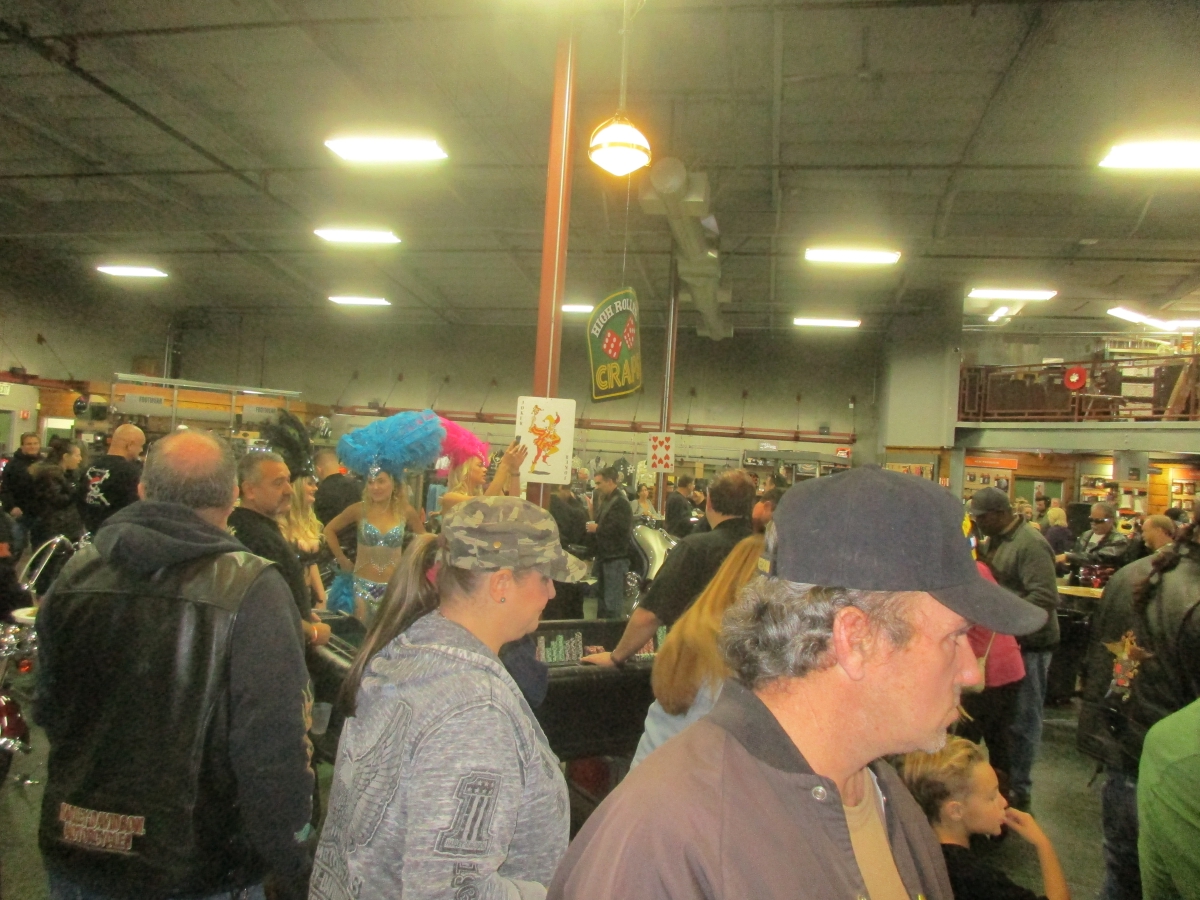 ... Raz working upstairs...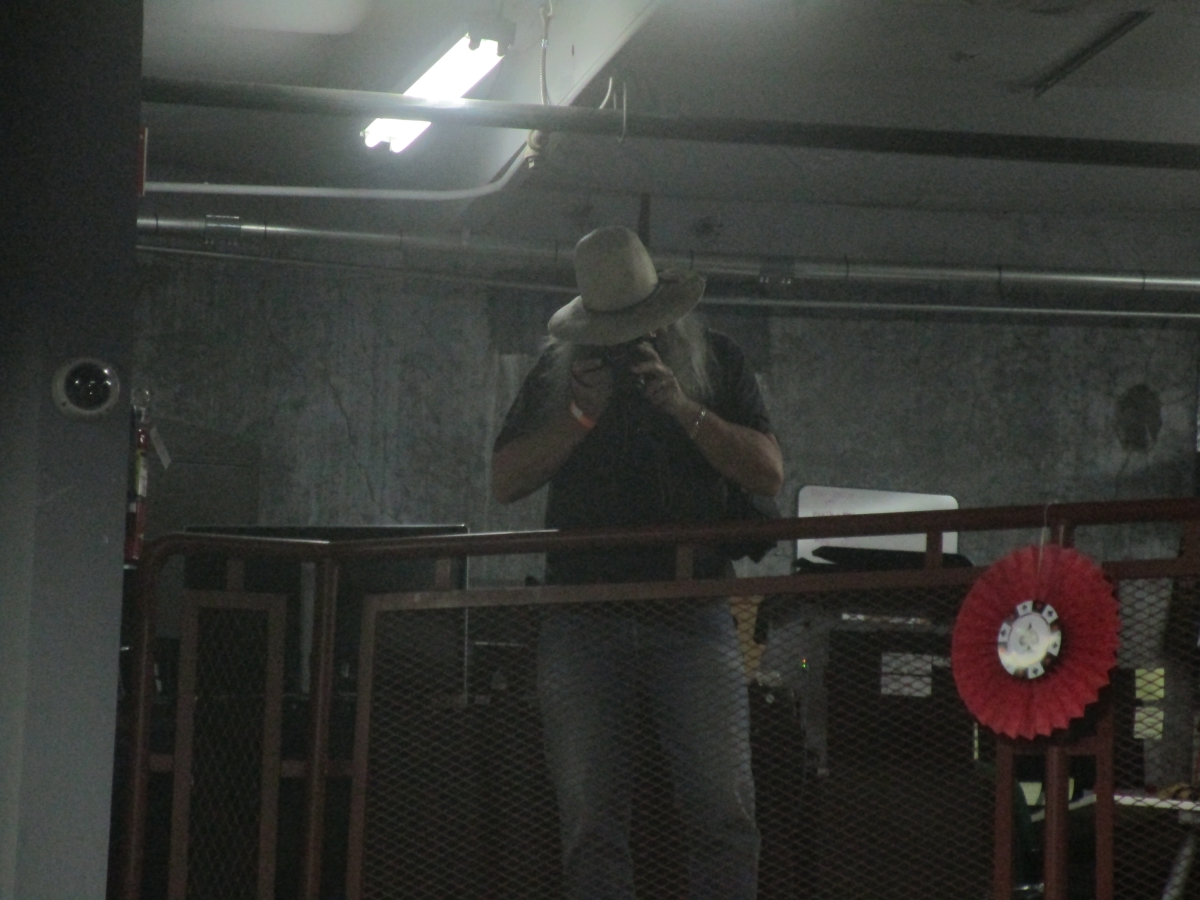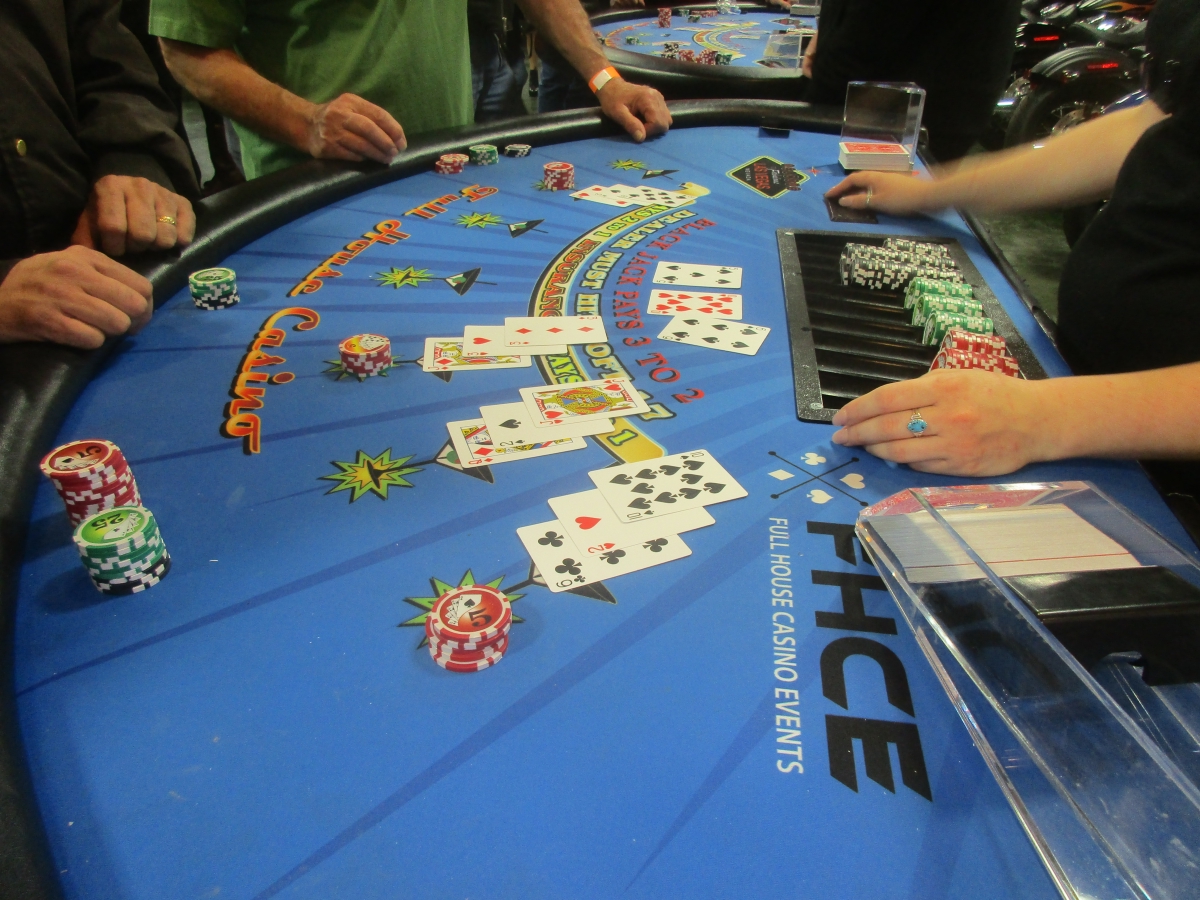 ~ Raz & Babydoll socializing ~
It is good to hear from various people that they enjoy the articles in
Thunder Roads Magazine NorCal
thunderroadsnorcal.com