Whoaaaaa!!!
check out this 1960 Austin-Healey MK 1 3000 BN7!!!
had one similar to this one...
mine was a BT7 (jump seats in back)...
and all red exterior w/black interior...
1960 was the last year of the roadster...
this one is a 1960 BN7 (no jump seats in back)...
the owner of this one has owned this one for
27 years and just finished restoring...
nice job!

Place cursor over picture, click to enlarge,
then click-and-drag to move, use arrow keys for previous/next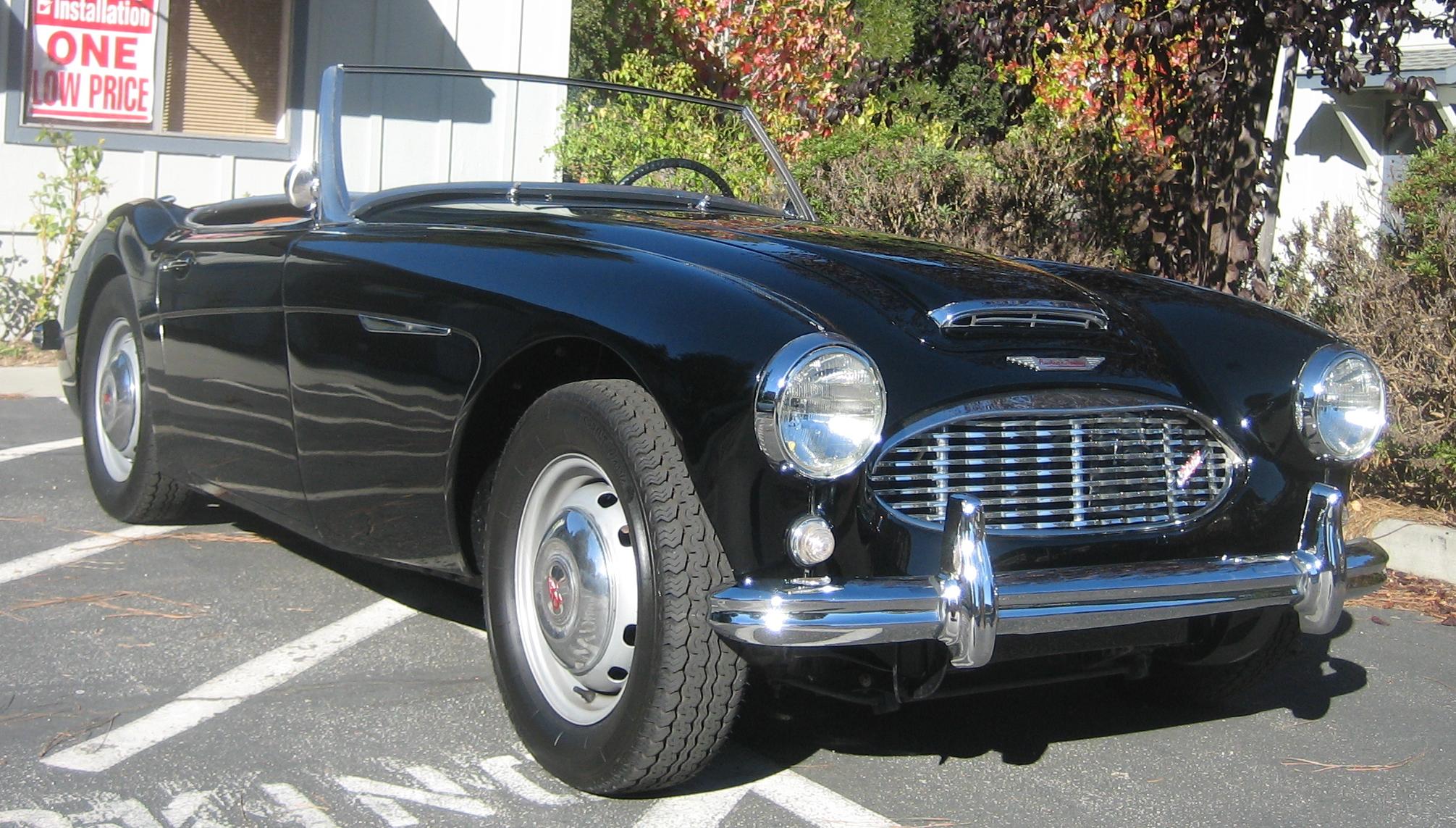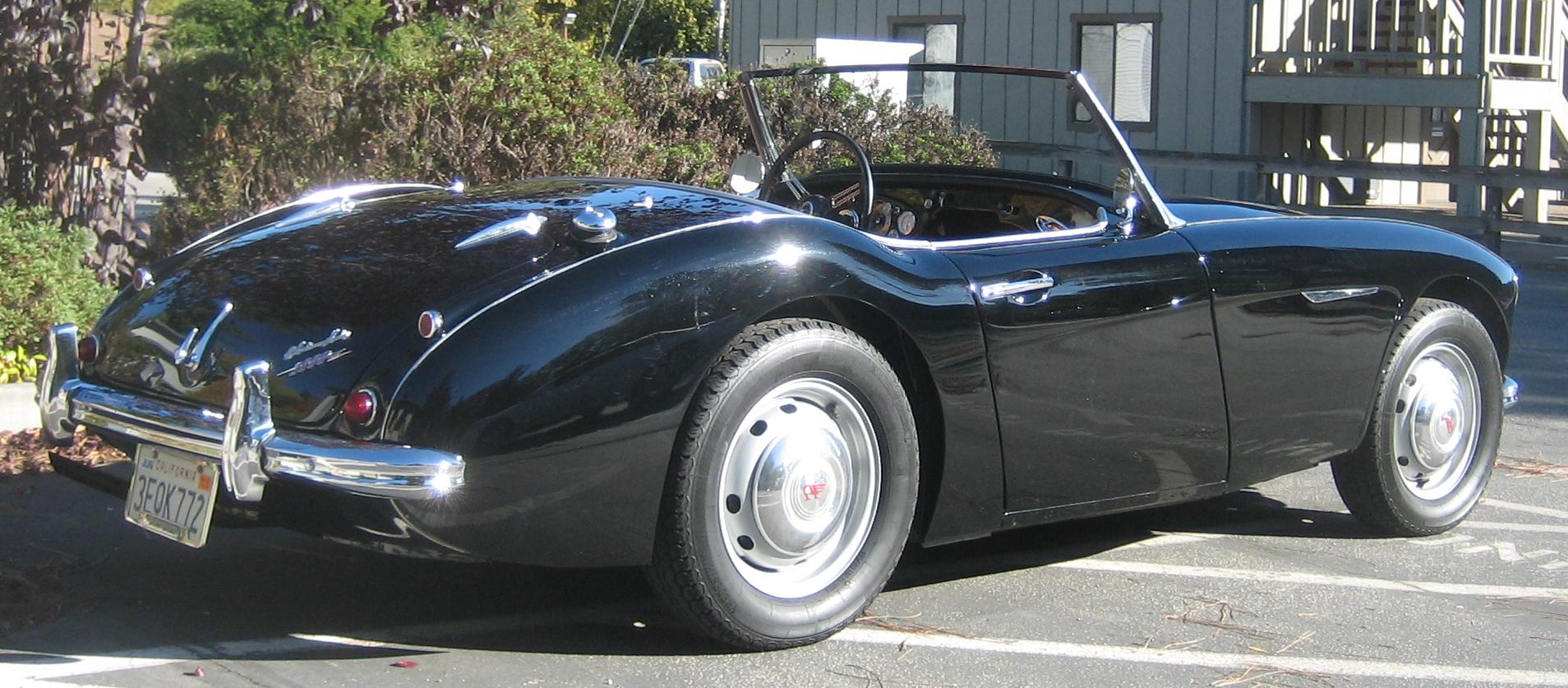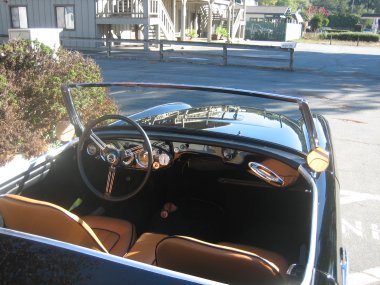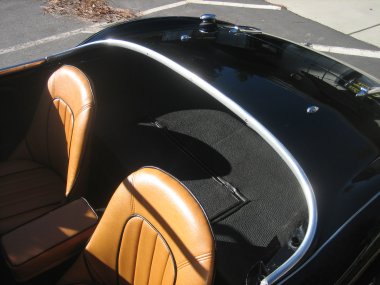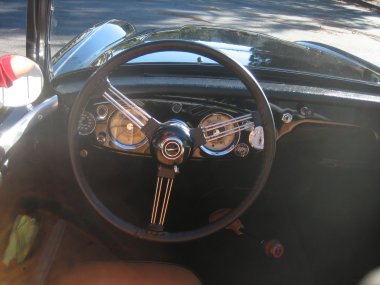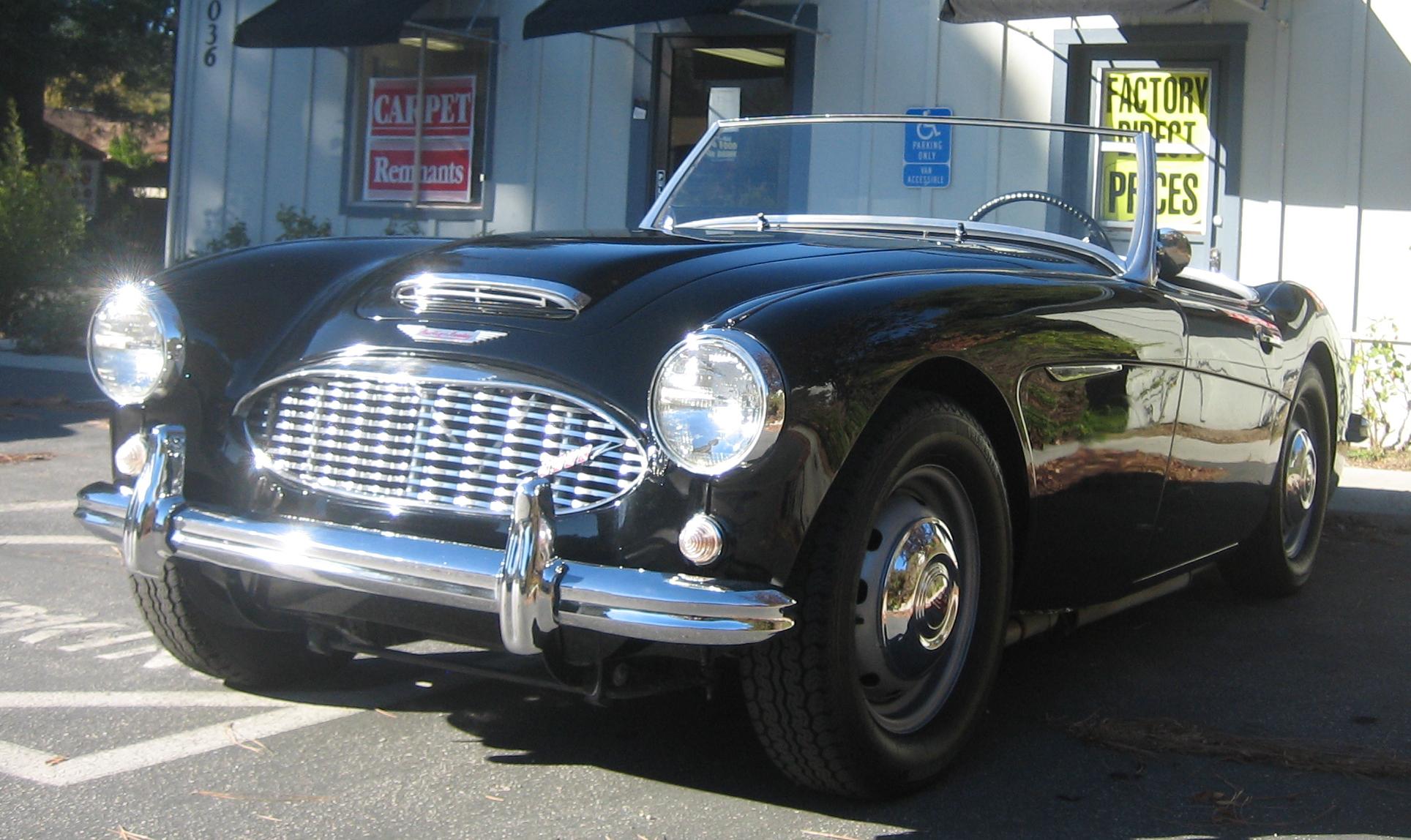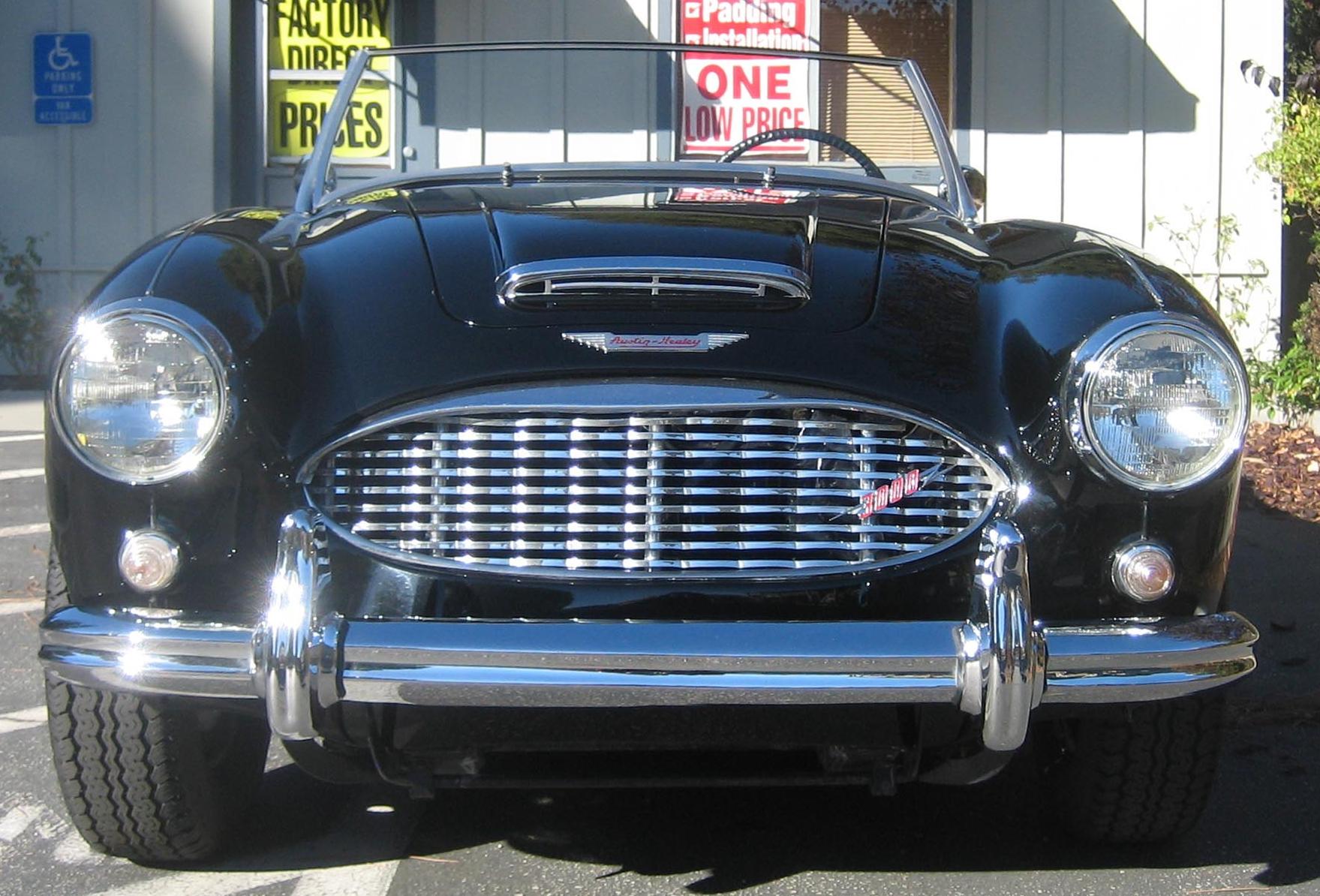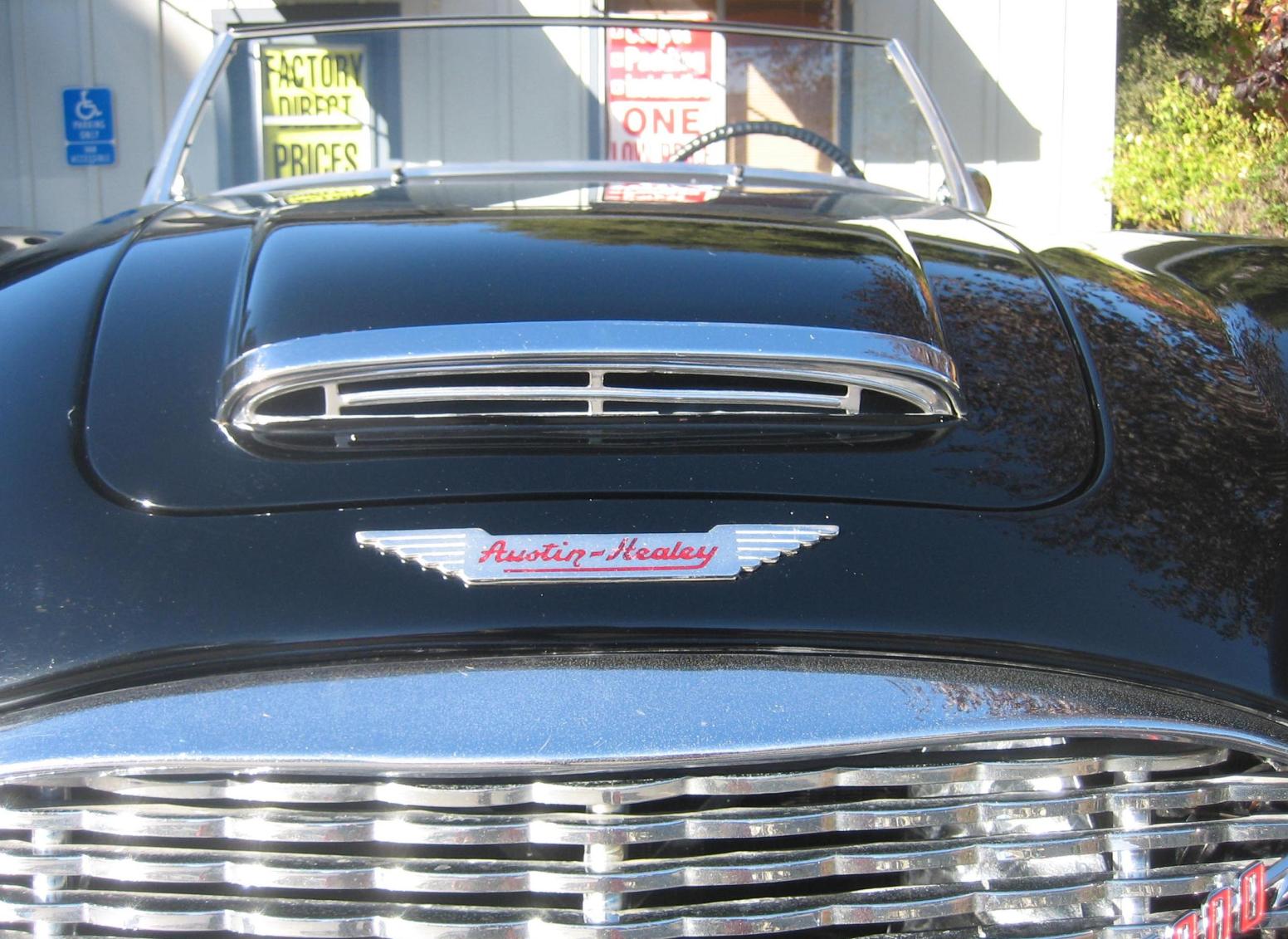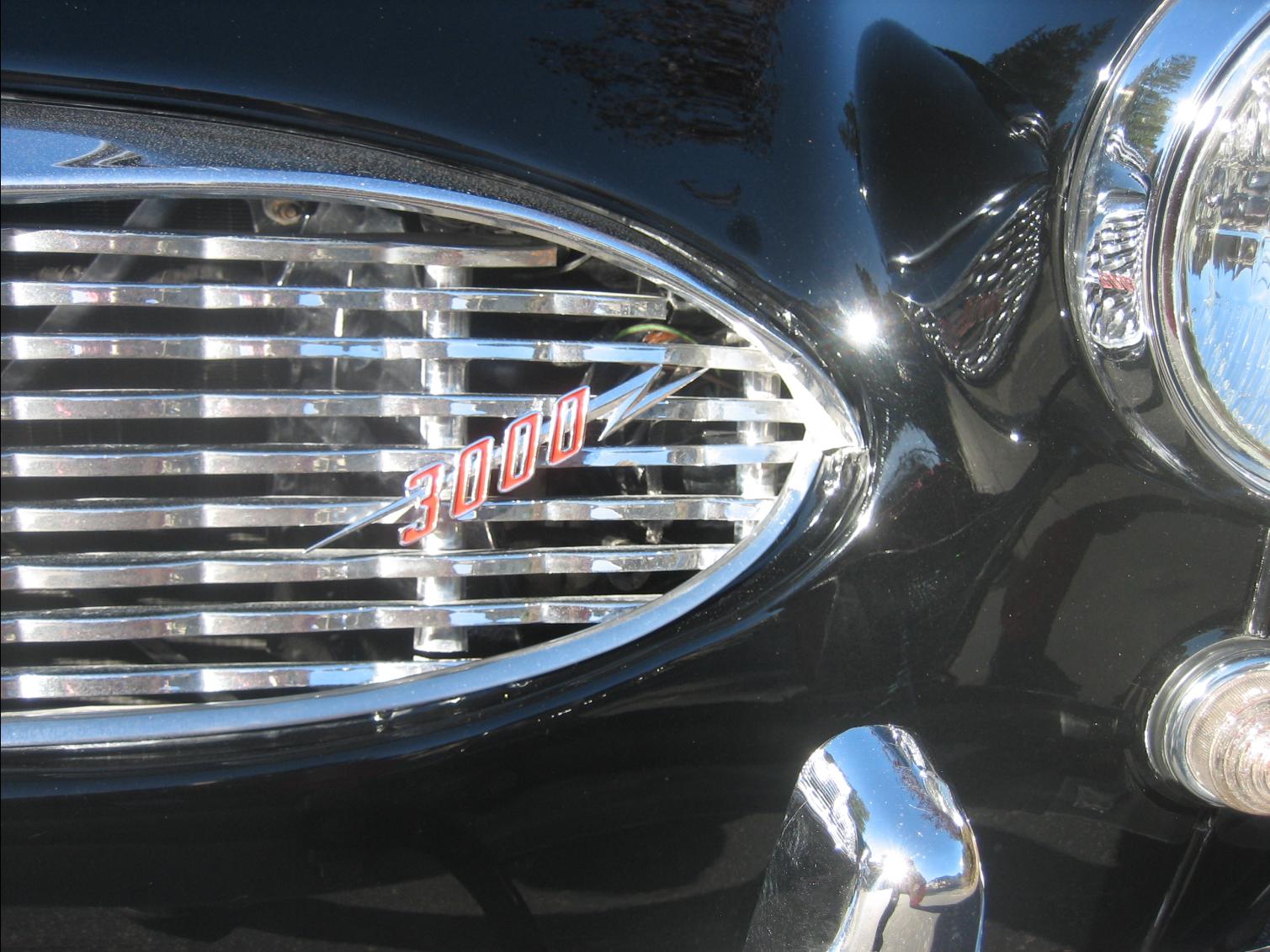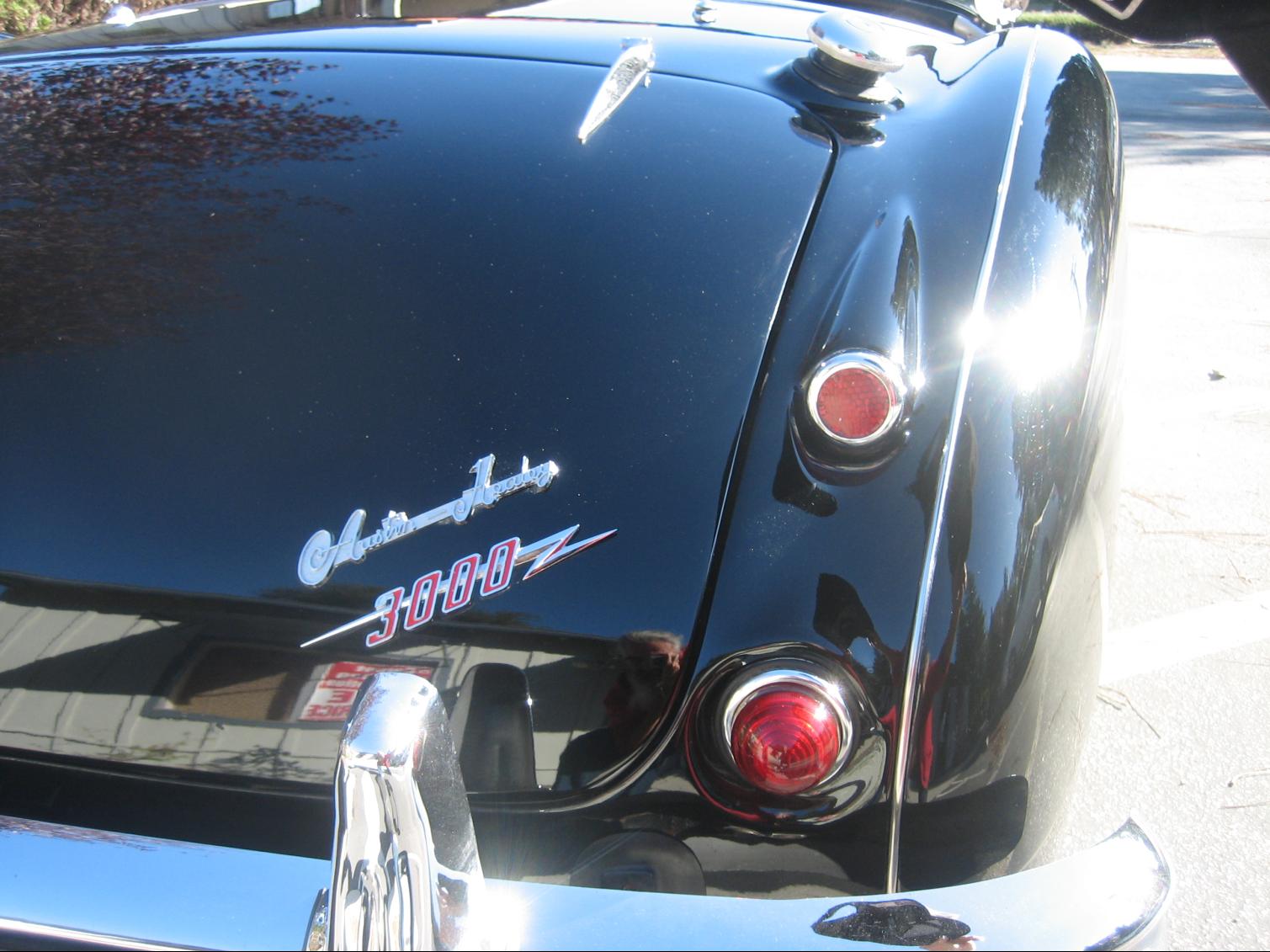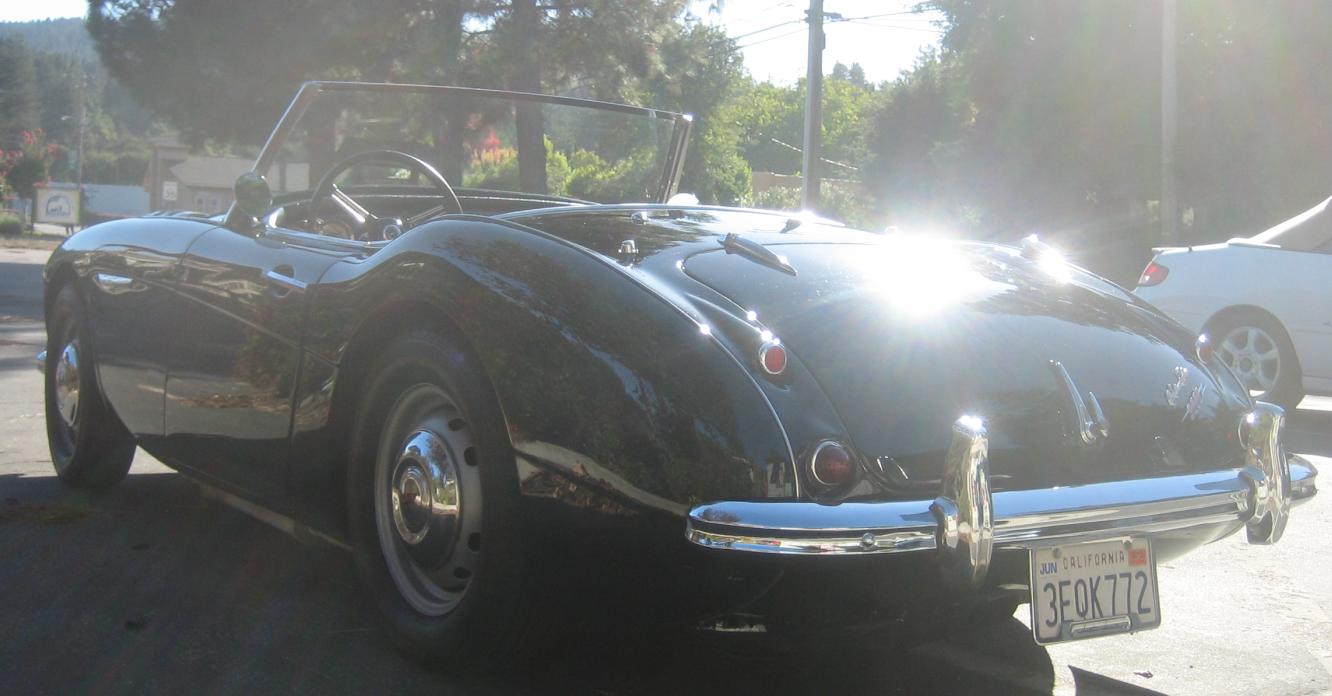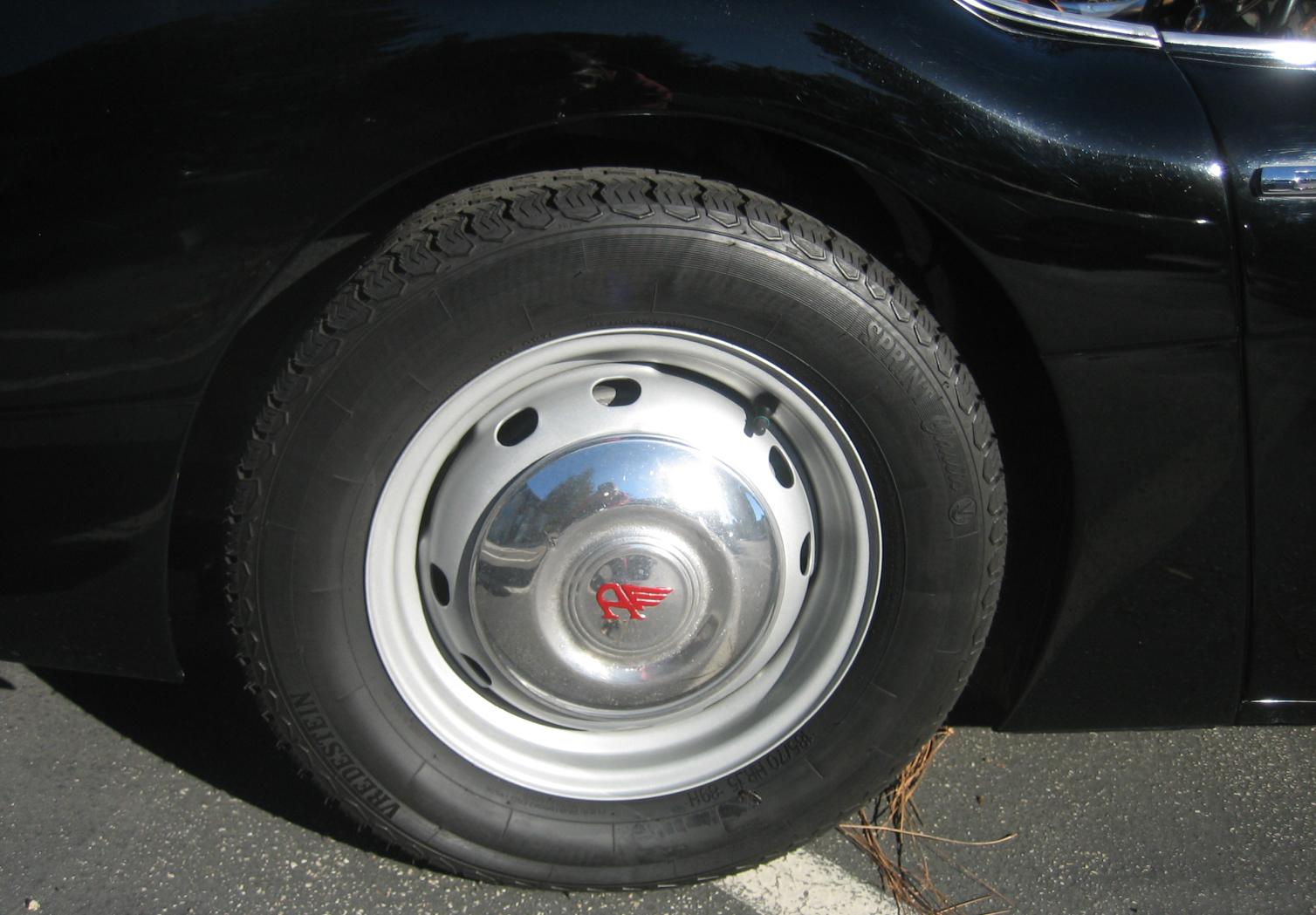 Viewed at Wholesale Carpet Center
6036 Highway 9, Felton, CA 95018
website: http://www.wholesalecarpetcenter.com/
and, if the quality of work on this car is any indication
of the quality of the work performed by Wholesale Carpet Center...
then you should see them for your flooring needs!

oops... in movie mode again...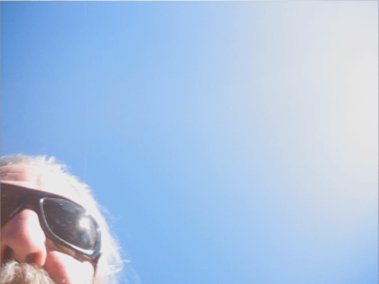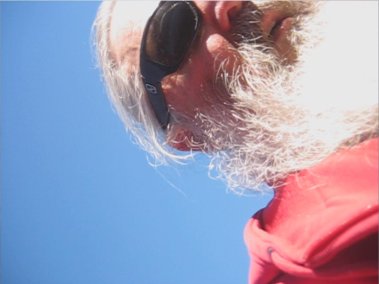 here are some images scraped from the internet
that are similar to my old red 3000...
black interior, black top, black toneu cover,
side curtains, wire wheels, dual carb, overdrive...
these are fine looking cars, and, I suspect
Caroll Shelby's inspiration for the Cobra.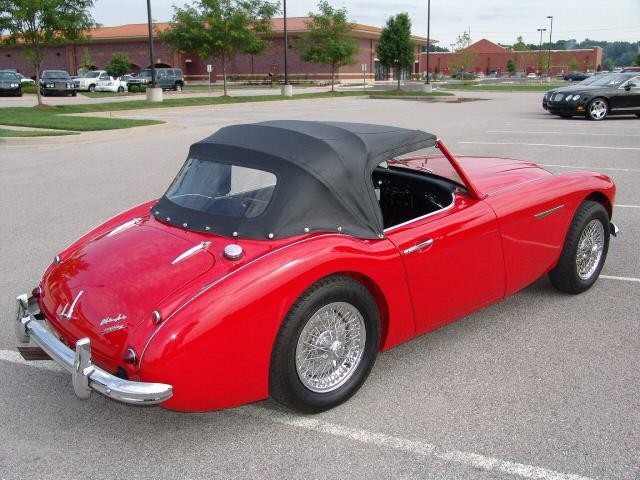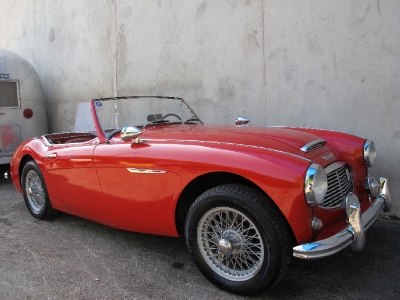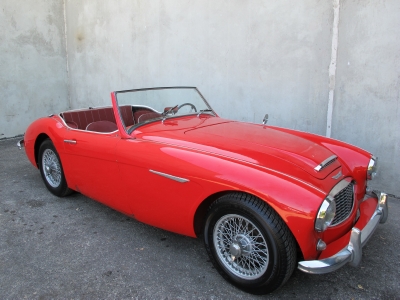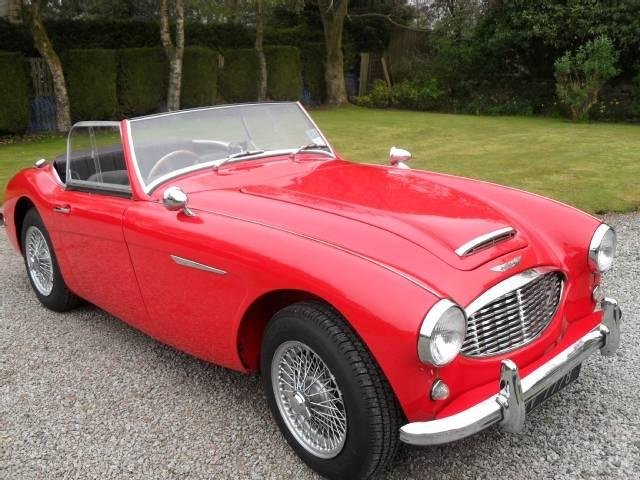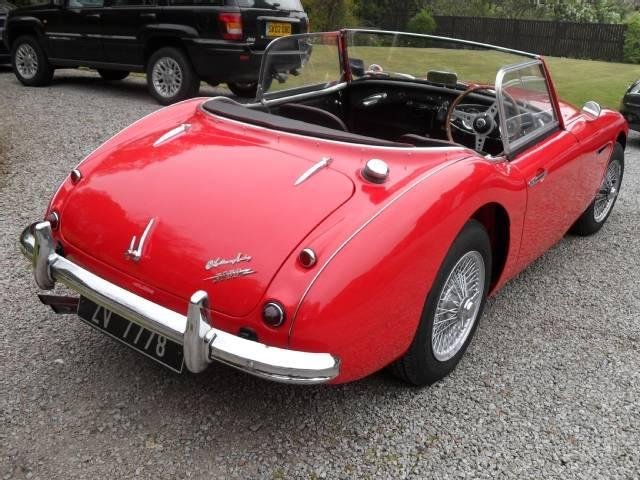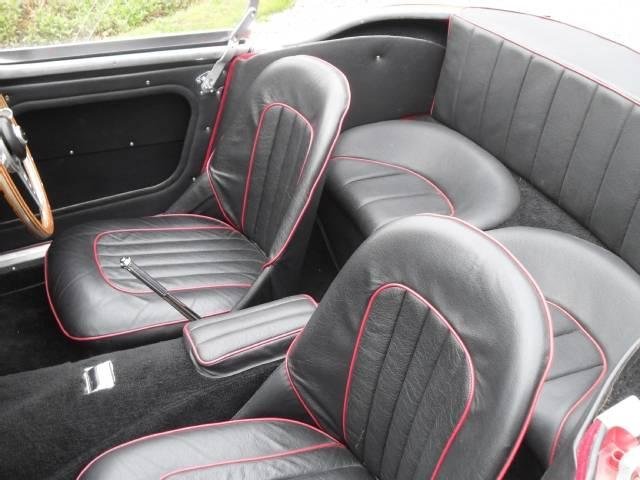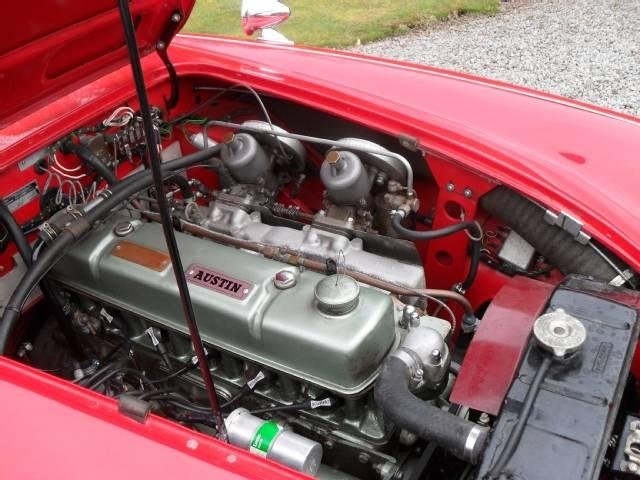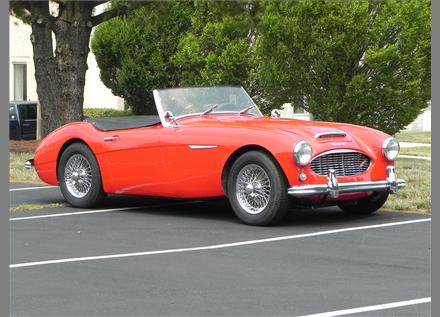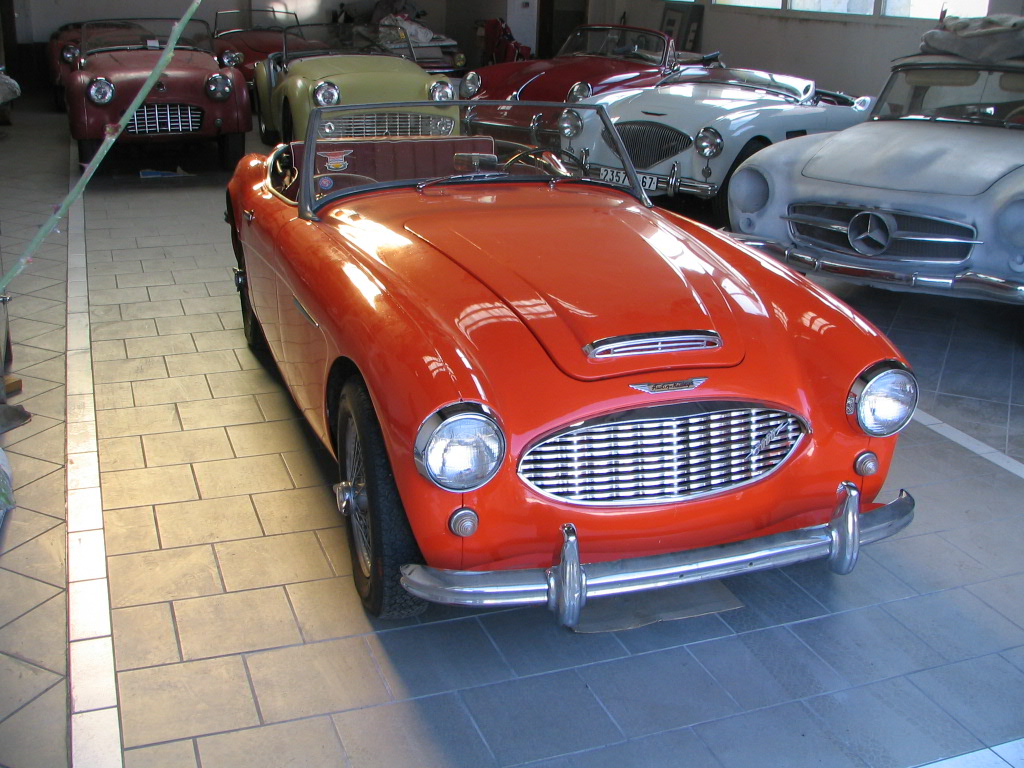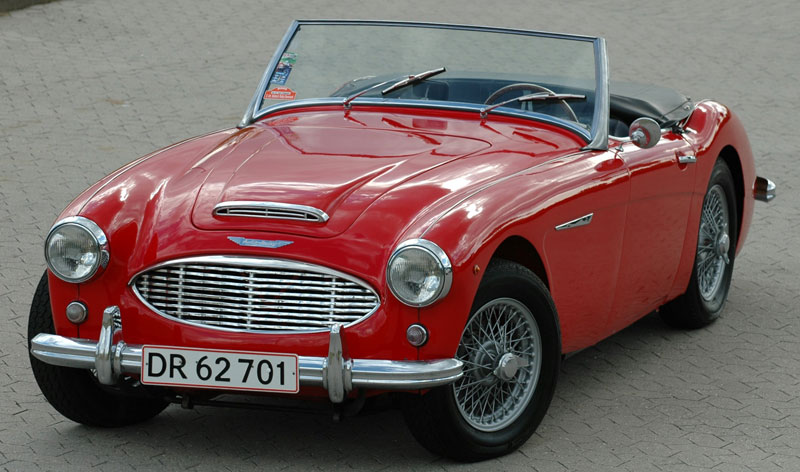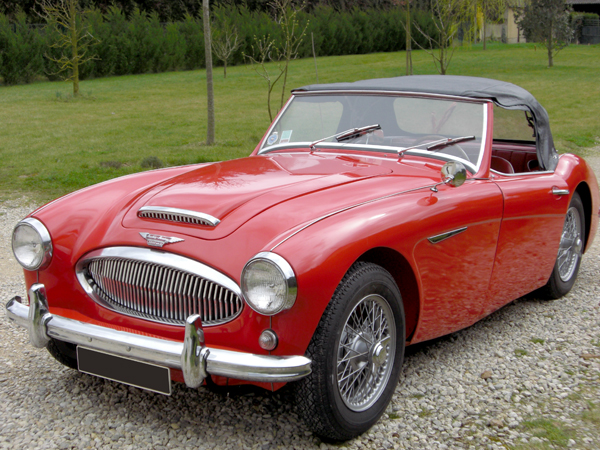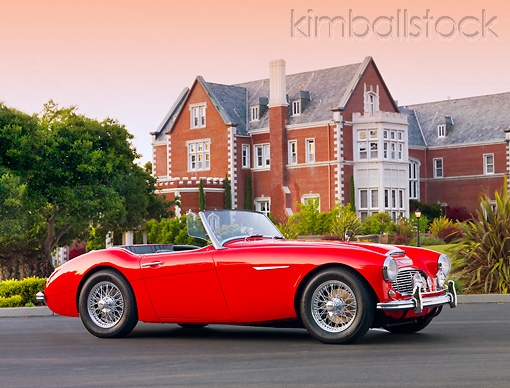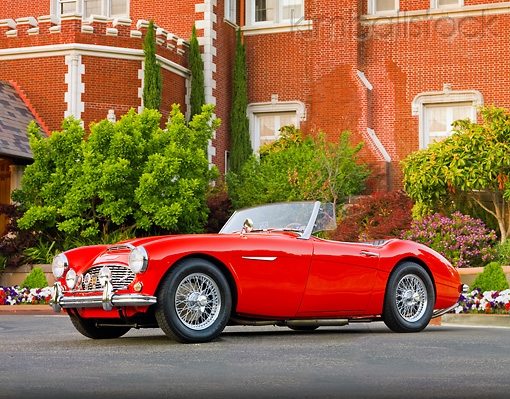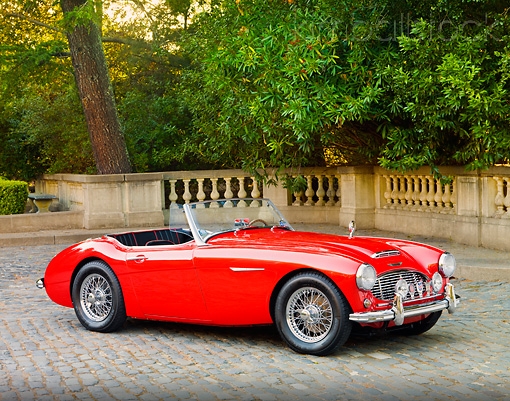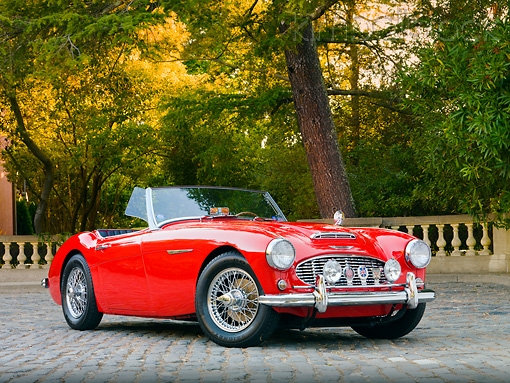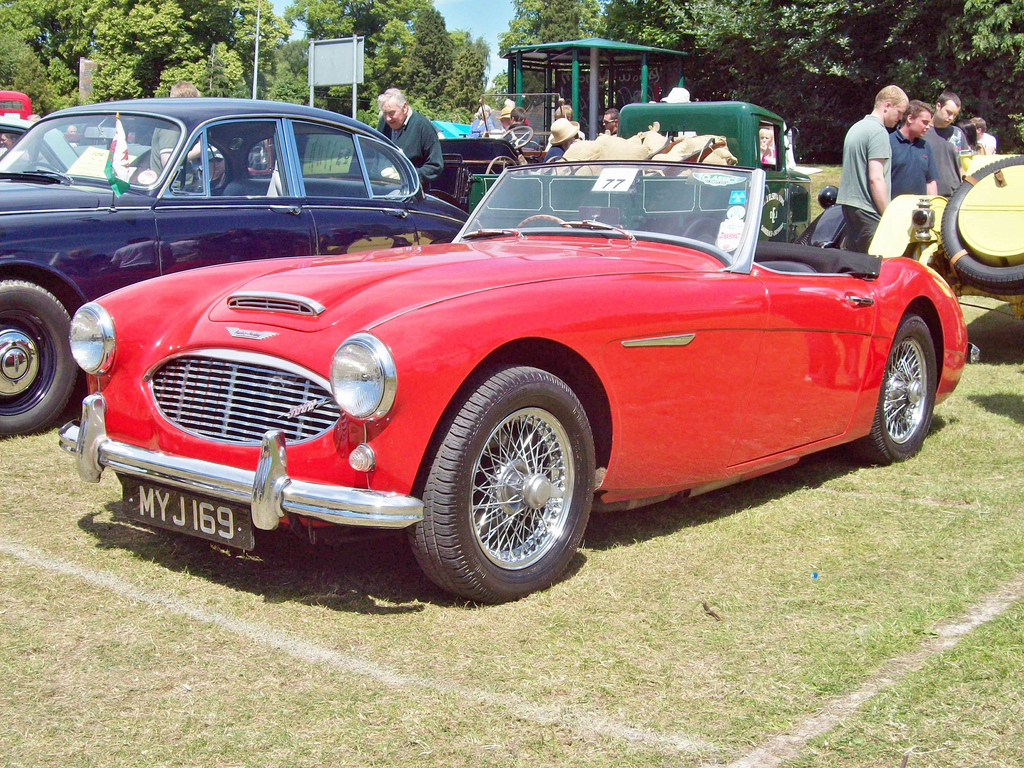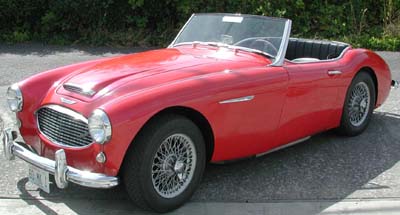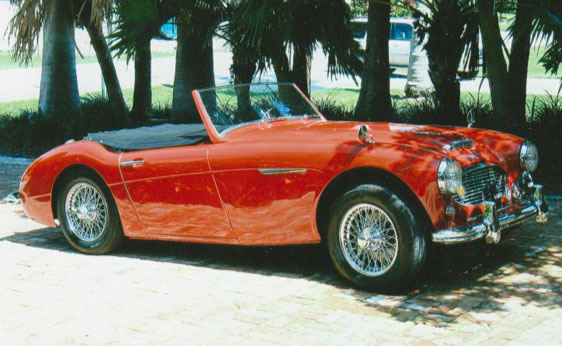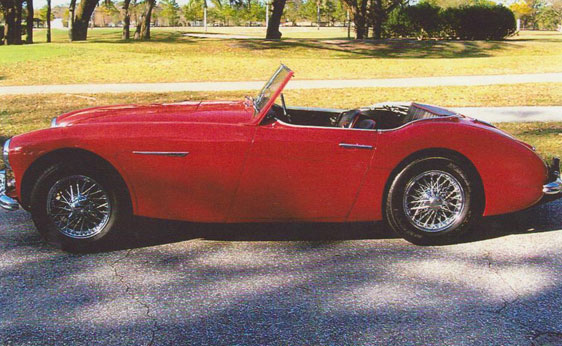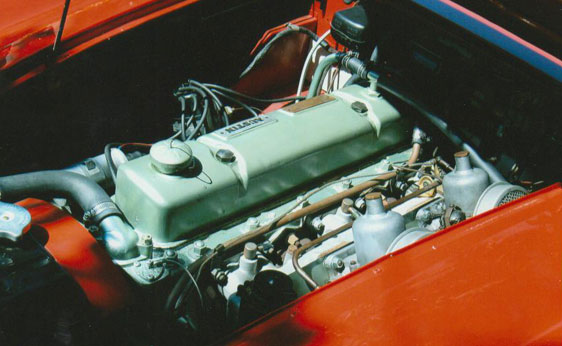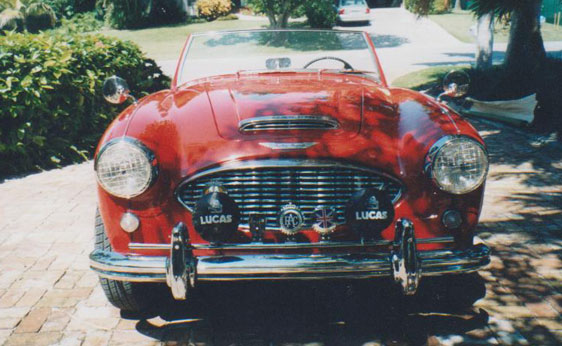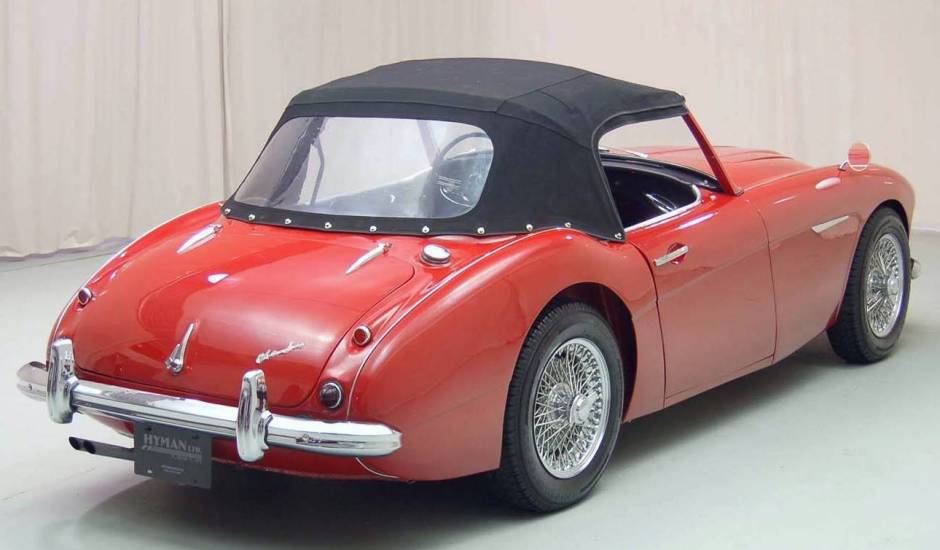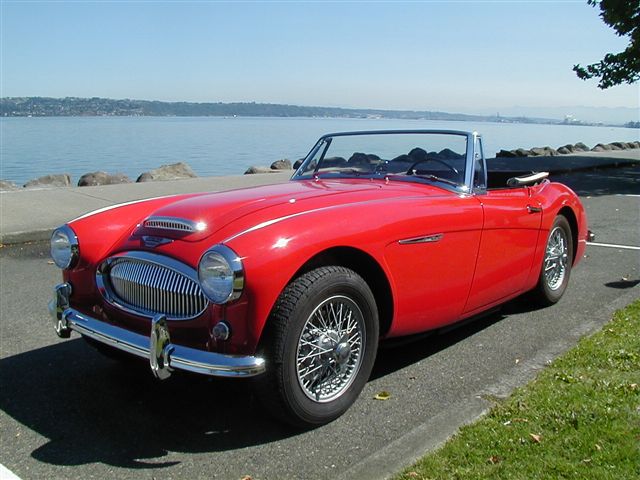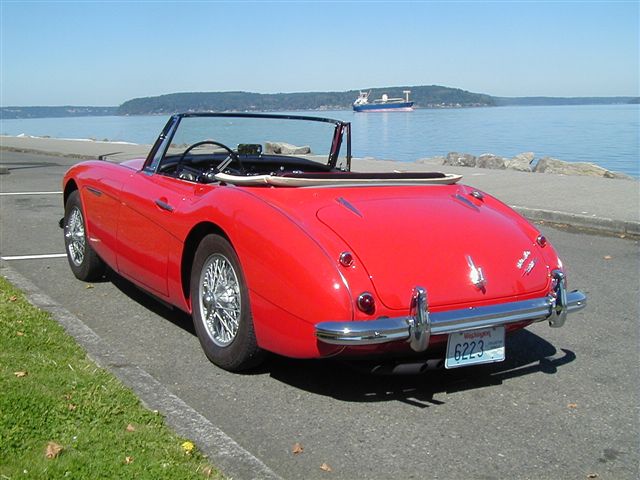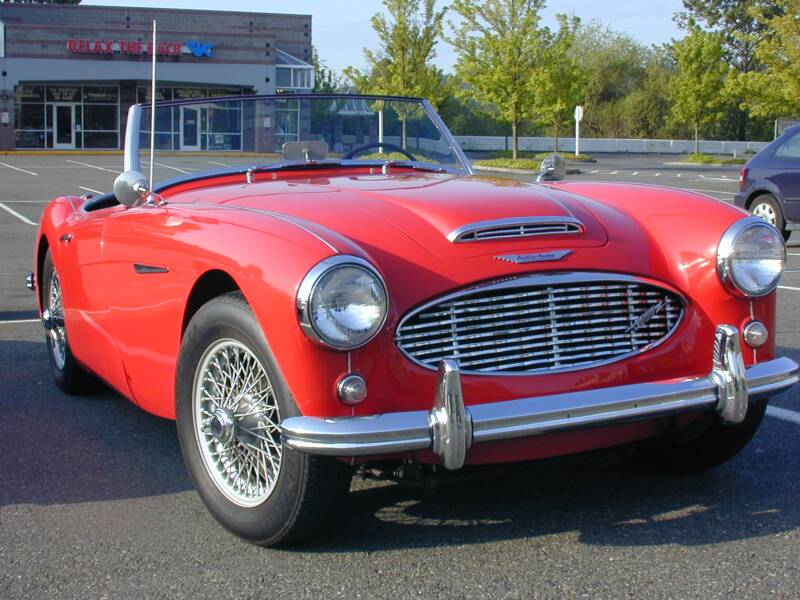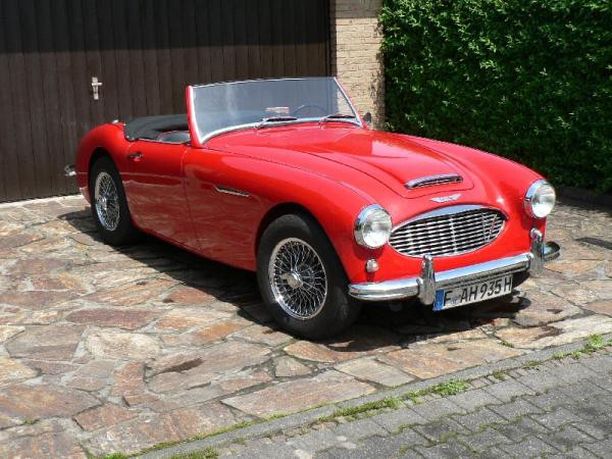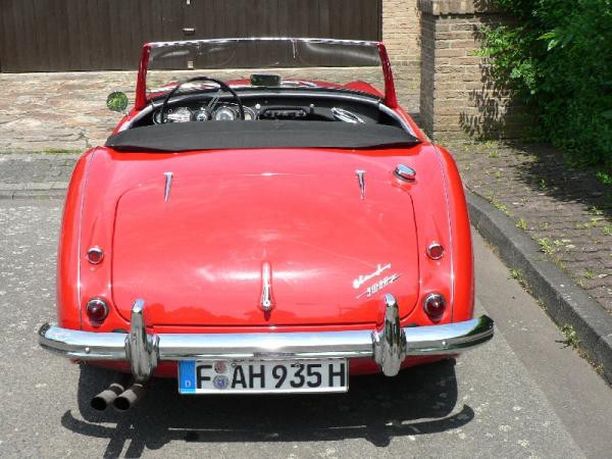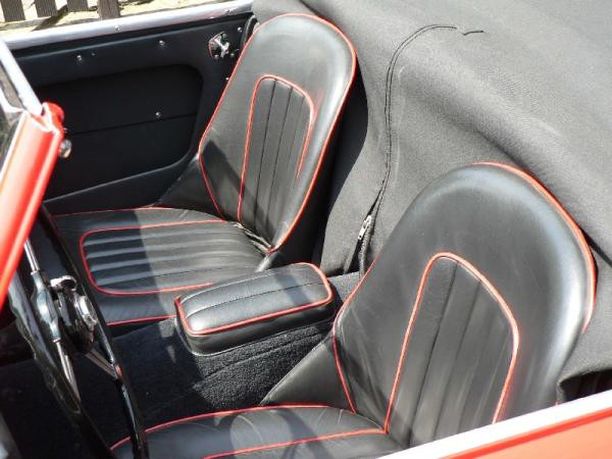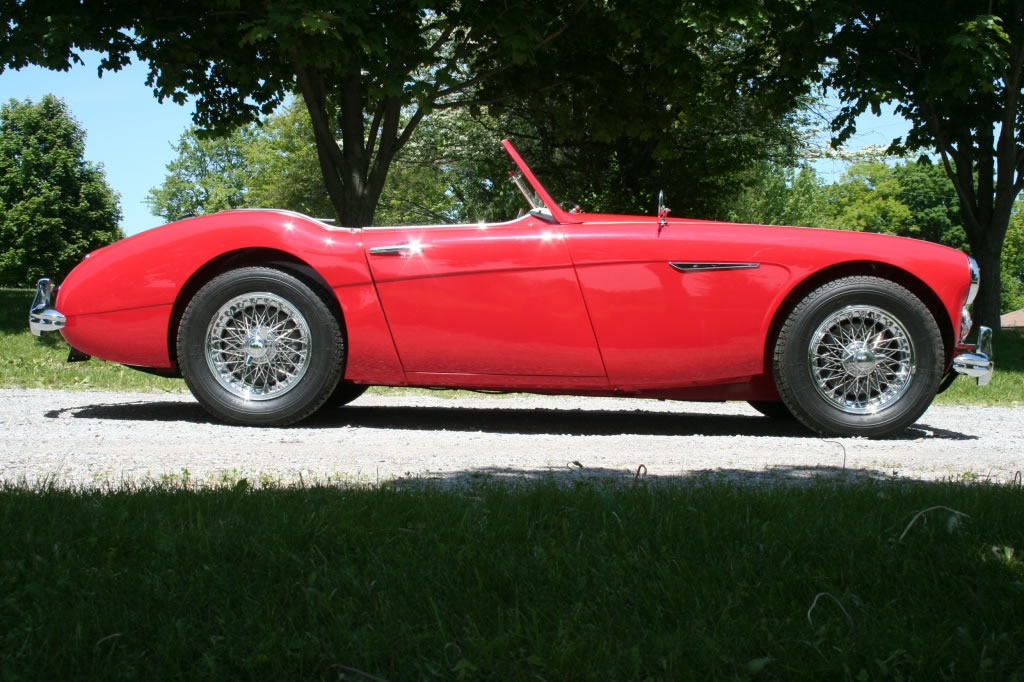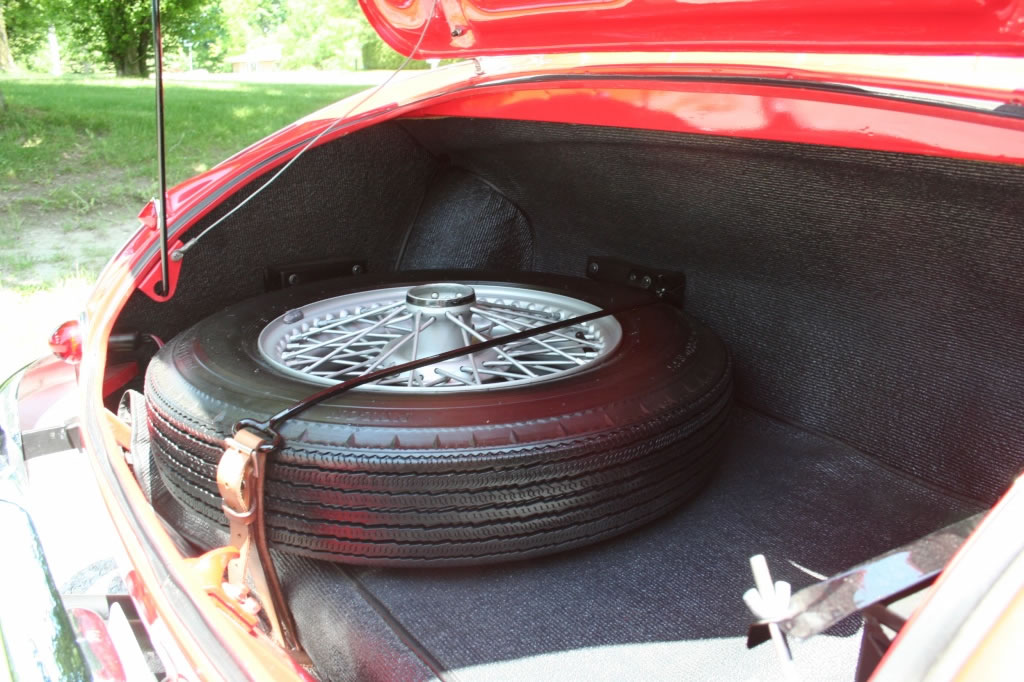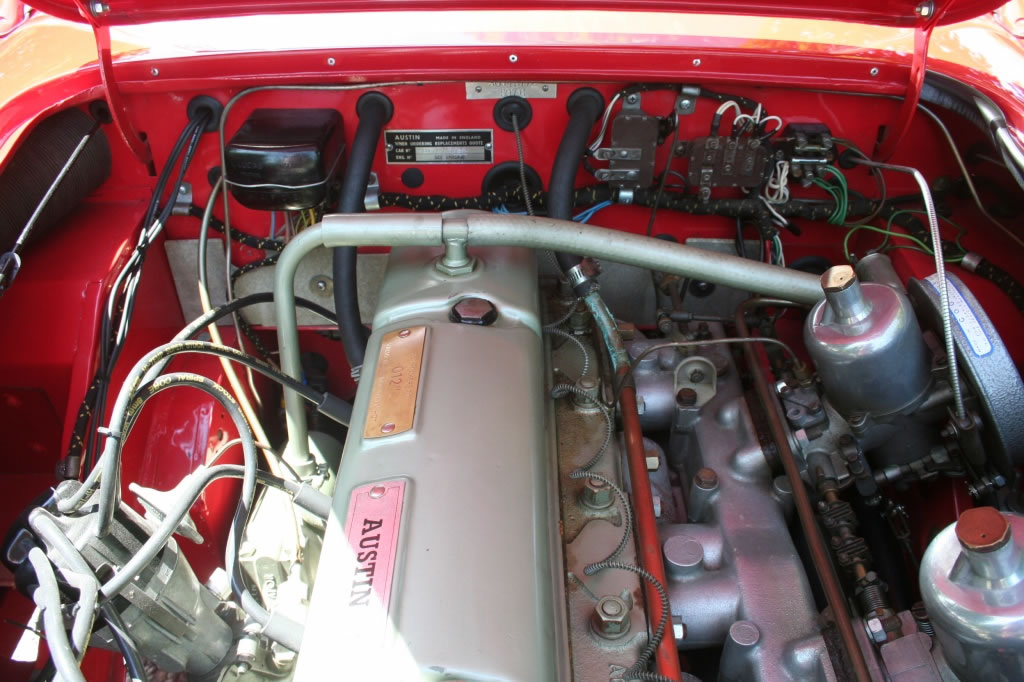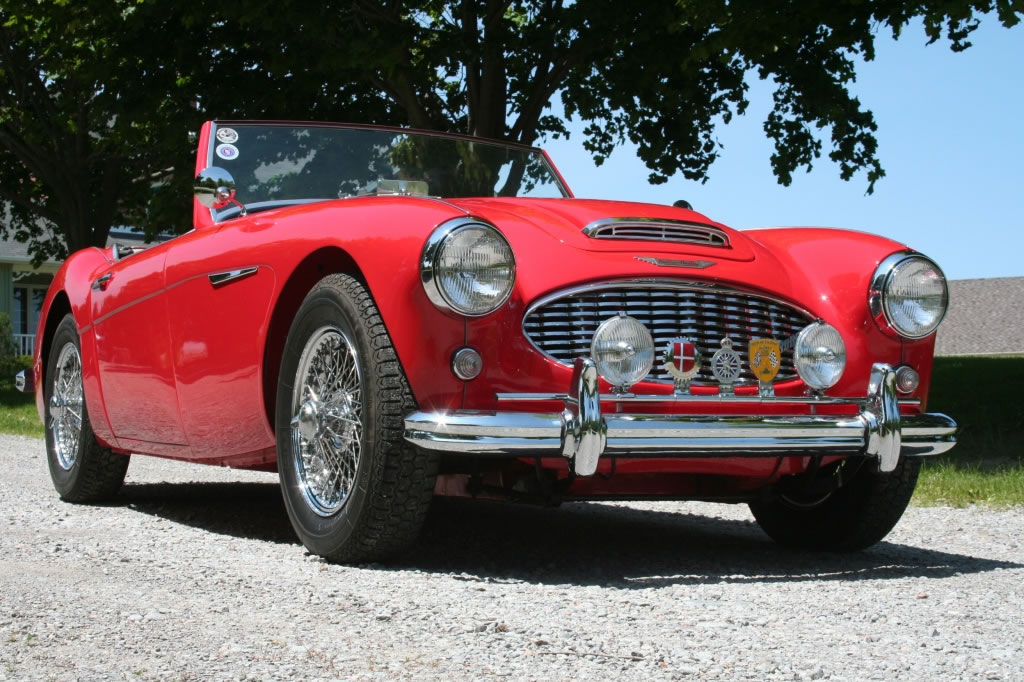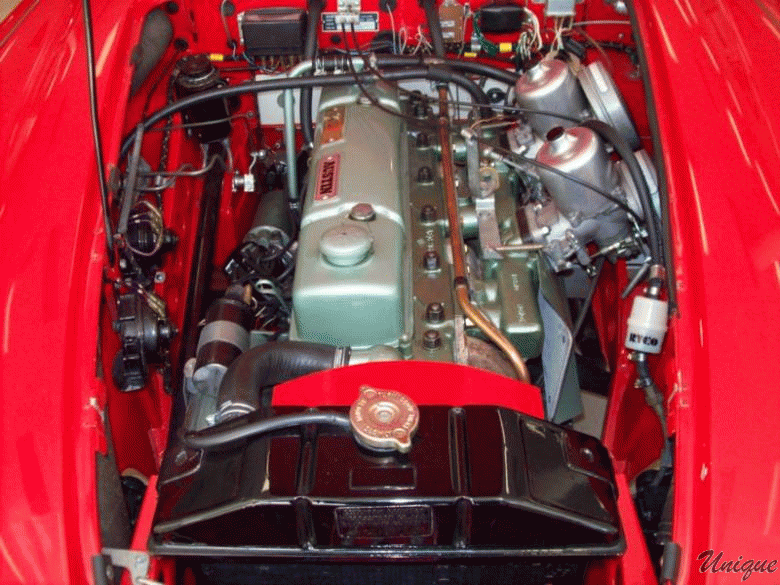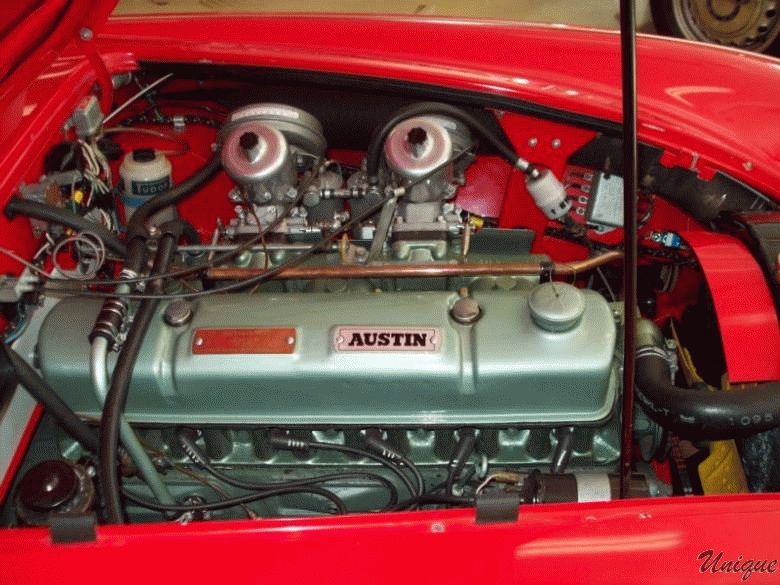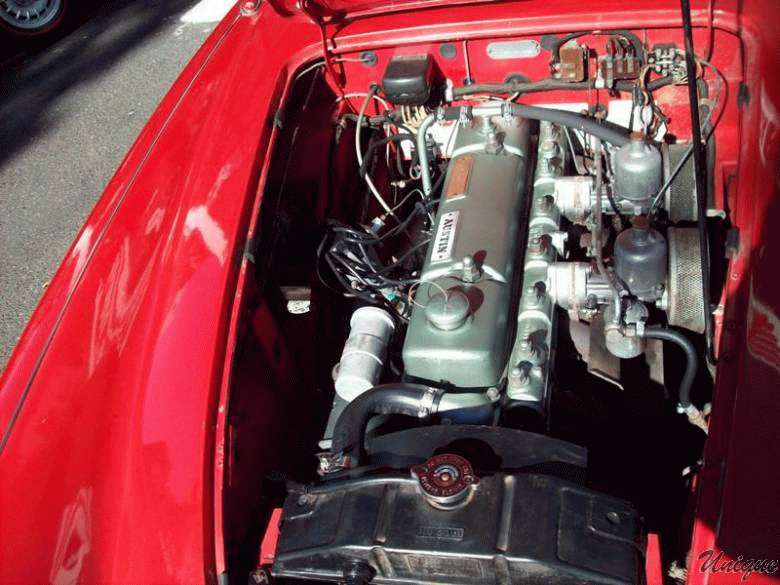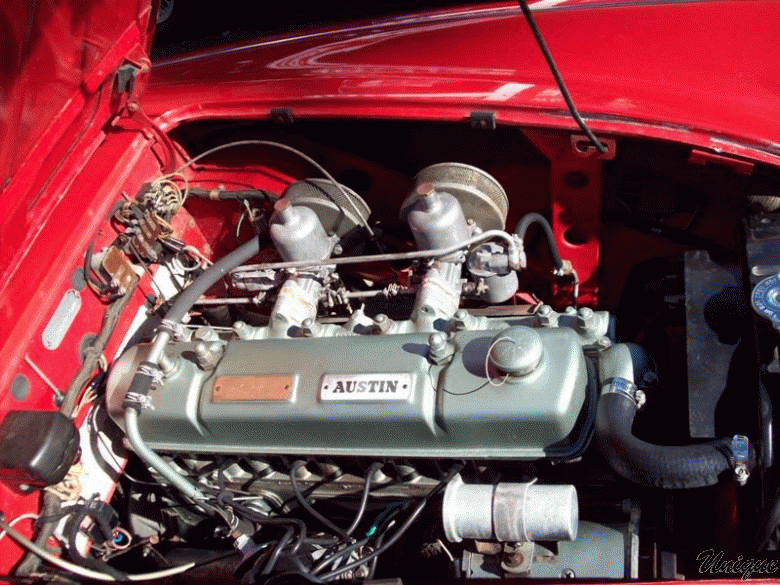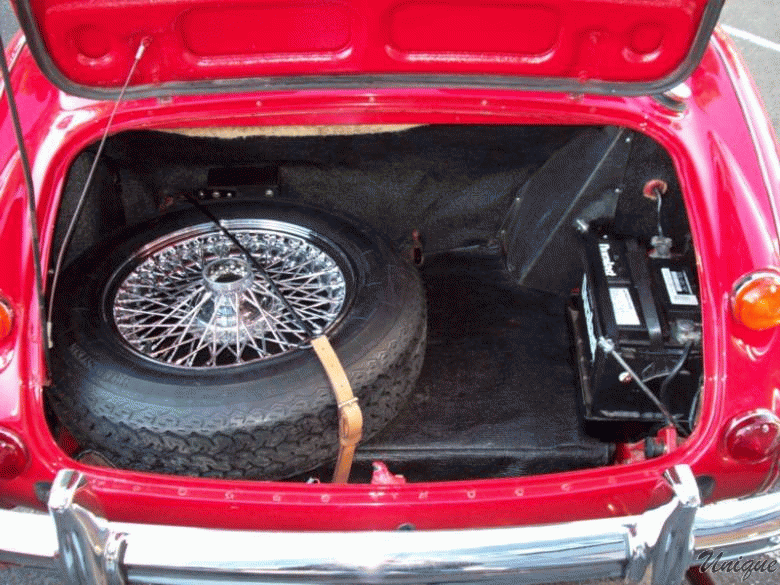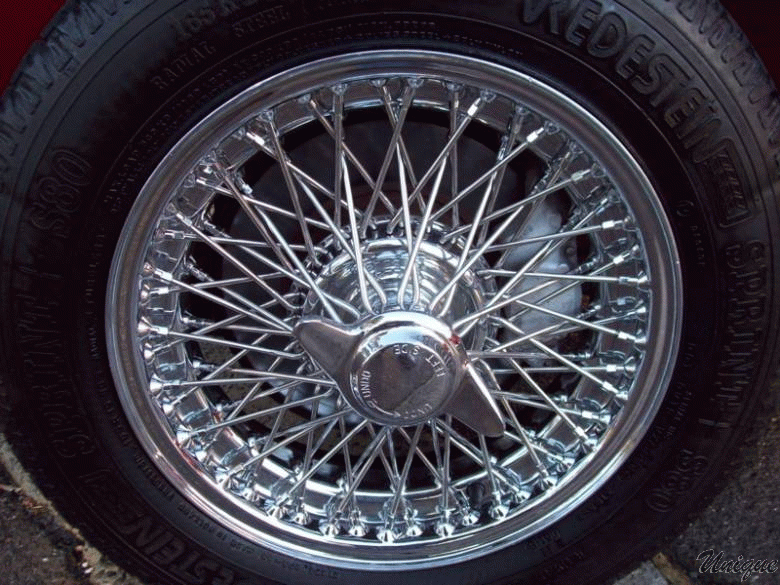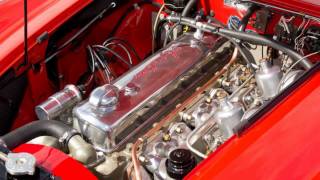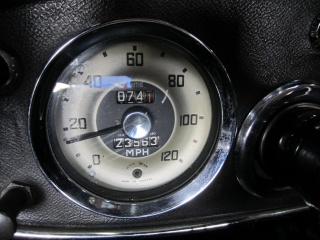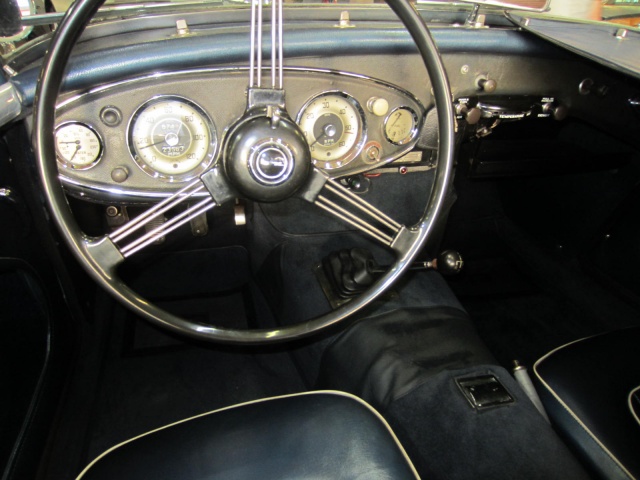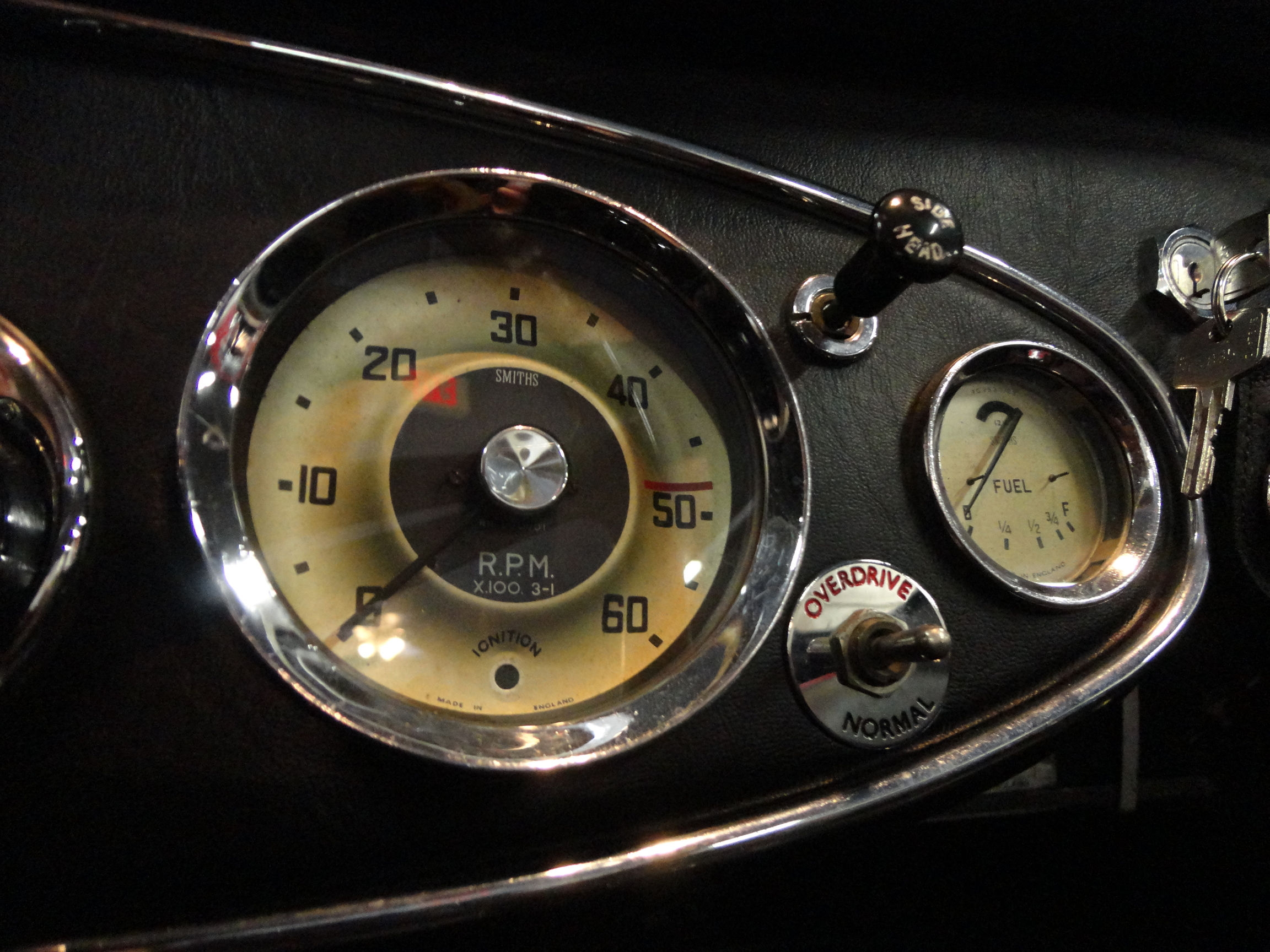 here is an alternative color scheme I would consider...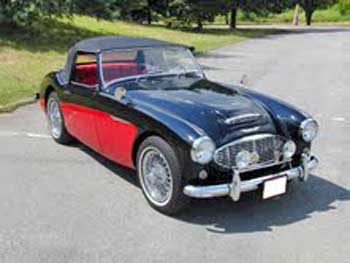 Place cursor over picture, click to enlarge,
then click-and-drag to move, use arrow keys for previous/next