| | | |
| --- | --- | --- |
| | | |
back to event picture gallery . . .
Elkhorn Saloon
~ Prime Rib Special Night ~
~ 18OCT12 ~
Place cursor over picture, click to enlarge,
then click-and-drag to move, use arrow keys for previous/next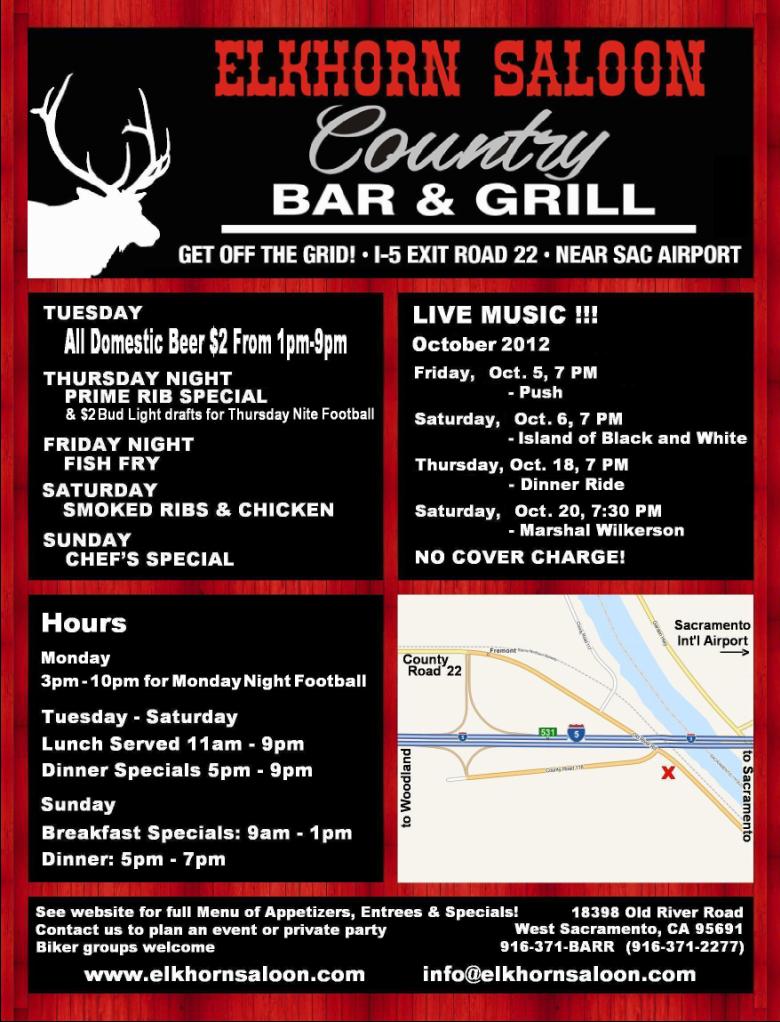 Elkhorn Saloon website:
www.elkhornsaloon.com


OOPS... not riding the TC-88 tonight...
TC-88 oil cooler adaptor gaskets gave up...
out of commission till new gasket set from Jagg arrives...
and... an oil cooler adaptor anti rotation device...


web site: jagg.com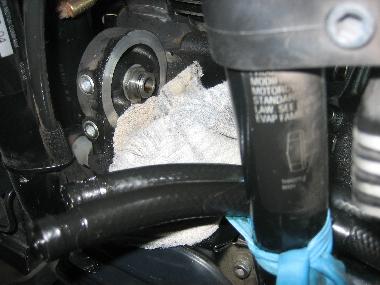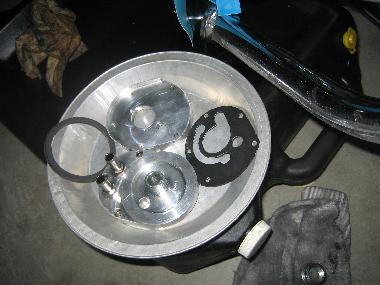 (notice oil seapage all over engine case)
DRAT!... EVO rocker box gaskets gave up...
front - easily servicable...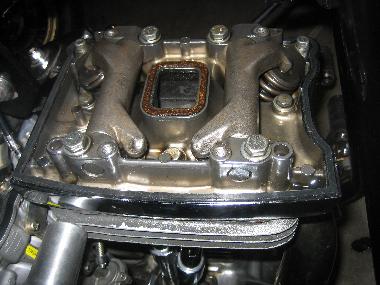 rear - not till I pull the engine...
like after Santa Claus brings me an impact wrench...
(notice left rear Allen bolt unscrewed all the way up to the frame!)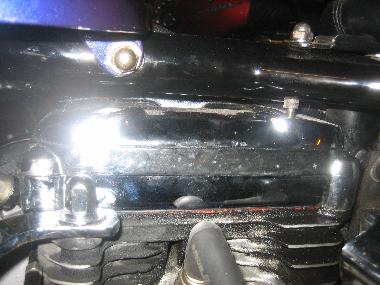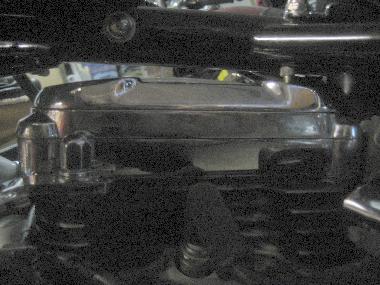 fine... so...
button up the rocker boxes and lets go...
Babydoll is taking her bike tonight...
(doesn't like EVO's buddy pegs on top frame rail)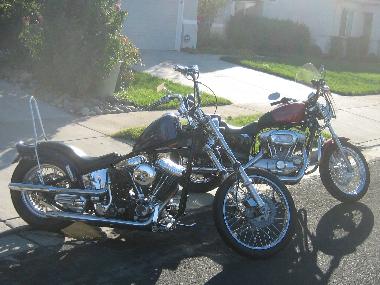 6:00PM: depart West Sac Eppies (I-80 & Industrial)
6:30PM: depart West Sac Eppies (almost dark)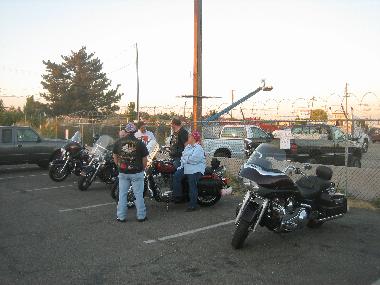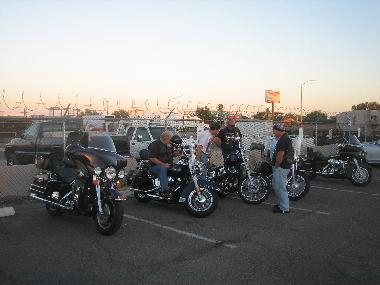 6:45PM: arrive at Elkhorn Saloon (dark now)...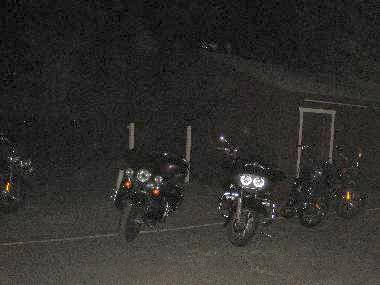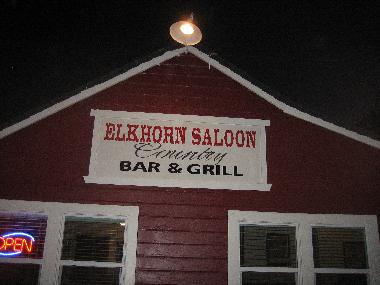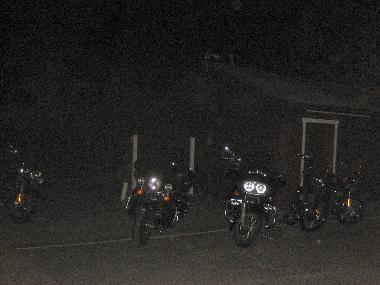 Everyone ordered prime rib...
our waitress made sure everyone had napkins, steak knives, etc...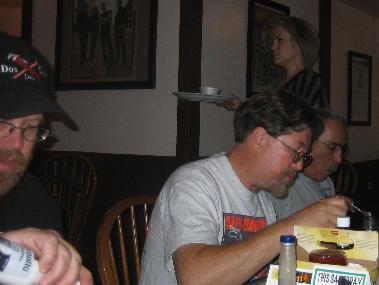 salad first...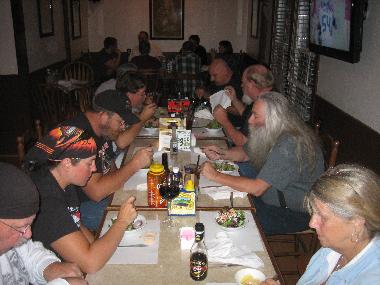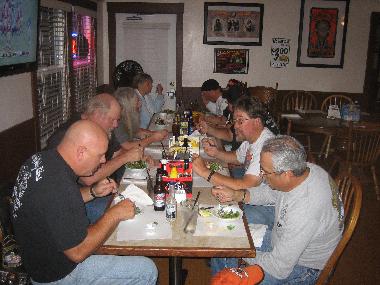 holy smokes!... LARGE portions...
(these are partially eaten)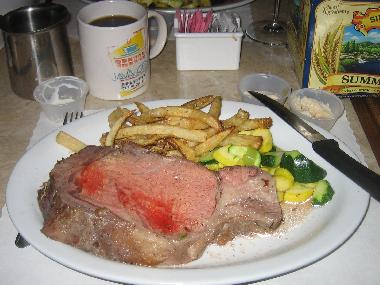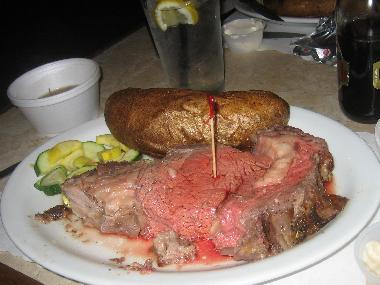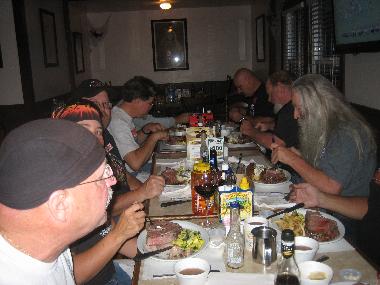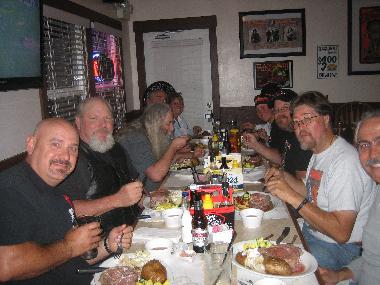 8 riders on 8 motors for 32.8 miles, 262.4 total miles
RuslH, SharonH, ToddS, RickB, SteveB, GaryK, DaniM, RandallM
2 dudes in 2 cages...
MartinC, Dave's-not-here-man
Place cursor over picture, click to enlarge,
then click-and-drag to move, use arrow keys for previous/next